"I love basic designs: clean lines, big architectural gestures, well ordered designs, with no obstructive elements, void of all noise".
After graduating from the Utrecht School of the Arts (HKU) in 1995, he worked in various design studios in Utrecht, such as StrandNL and Food For Buildings. Only five years later, together with another partner, he founded the studio perStuk and, in 2004, he finally went solo and founded his current studio. Since then, interior architect and product designer Remy Meijers (the Netherlands, 1974) has put his ideas into practice in a wide range of projects, including flats, villas, housing developments, hotels, corporate buildings and showrooms. In 2012 he launched his first collection of furniture and accessories, which included designs from his interior design projects.
Balance and calm are part of his philosophy when creating spaces and products in which the combination of different materials and a powerful aesthetic full of drama stand out. He declares himself a lover of interior design and architecture since he was a child. "I love beauty, in all circumstances. I am also very organised and structured. Interior design allows me to bring all these elements together to make a living", he says. A lover of travel, good restaurants, sports and spending time with friends, Meijers claims that, in order to create, he needs an "overview, rest and peace of mind". Among his latest works are two very unique proposals for The Bathelier, the C·Bath ideas lab, Cosentino's comprehensive proposal for bathrooms.
A style that enhances the essence of the material
I work with natural colours and long-lasting materials such as wood, natural stone and fabrics. I like to find the balance between them, that dialogue between different textures and colours that creates richness. Although my first designs had a more minimalist style, as time went by I have added more richness through the use of more materials and works of art.
Among the most common materials in my projects are wood, some subtle touches of steel and bronze, fabrics, natural stone and Cosentino products. I work with different Dekton and Silestone colours for use in bathrooms, kitchens and furniture. In addition to the bathrooms, I am also going to use them for the terrace and swimming pool of my new house in Portugal!
When you are looking for hard-wearing materials that look natural but won't scratch or stain, Cosentino products are the best solution. They work very well for kitchen worktops, bathrooms, washbasins, terraces, swimming pools, façades… the list of applications is endless.
For most of my designs I choose envelopes in shades of grey that create a perfect dialogue with the different materials and structures. Products that I think should fit into my interiors. Otherwise, I don't design them. For me, a product is an element that must be in balance with its surroundings and not be an isolated element in itself. It must be functional and practical, and not to stand out too much within the interior design. But, on its own, it must be an elegant and beautiful statement piece that you want to touch and feel, that surprises you.
Sustainability as a philosophy
In my projects, I always take into account the sustainable aspect as an essential part of timeless proposals that do not need to be updated every 5 years. I use many hard-wearing, sturdy and long-lasting materials. Along with this, I am committed to innovations that ensure more sustainable and environmentally friendly projects. When I design a new house, I take into account all relevant standards related to sustainable construction, such as geothermal heat, insulation, solar panels, LED lighting…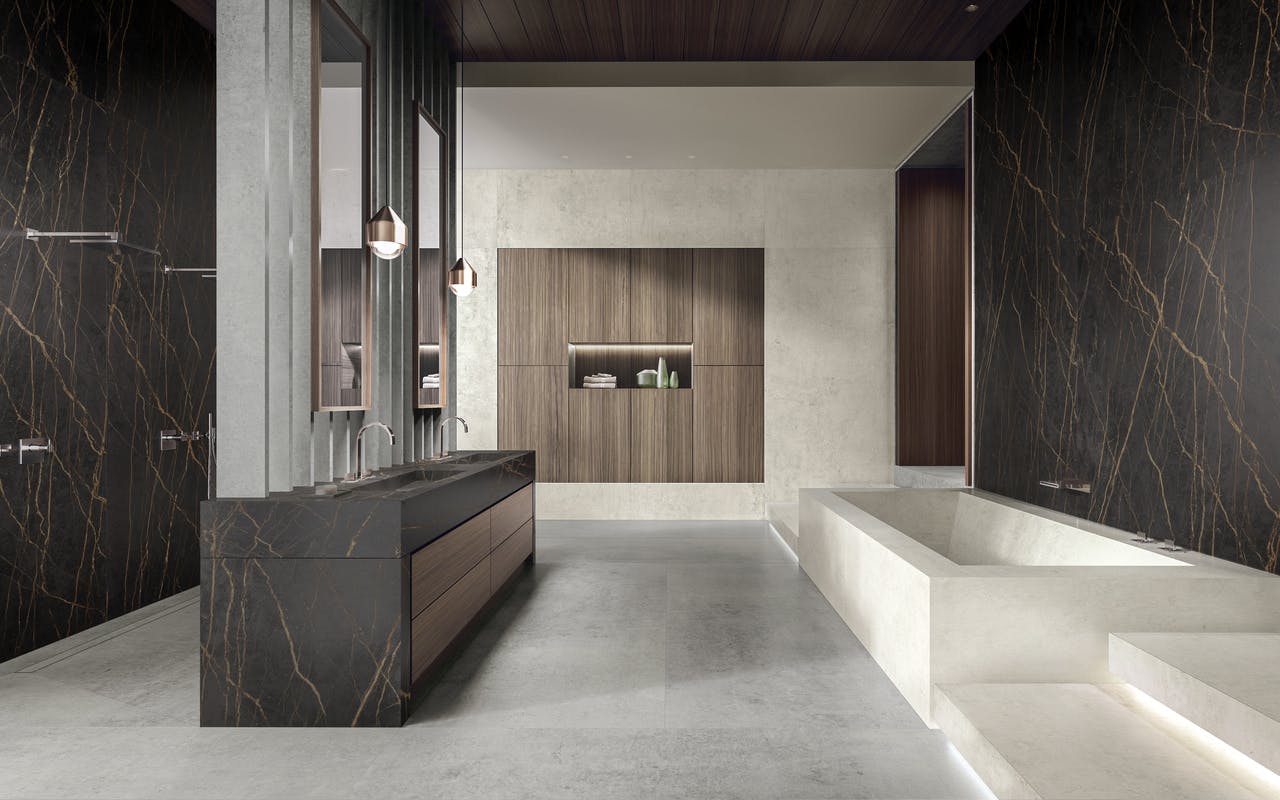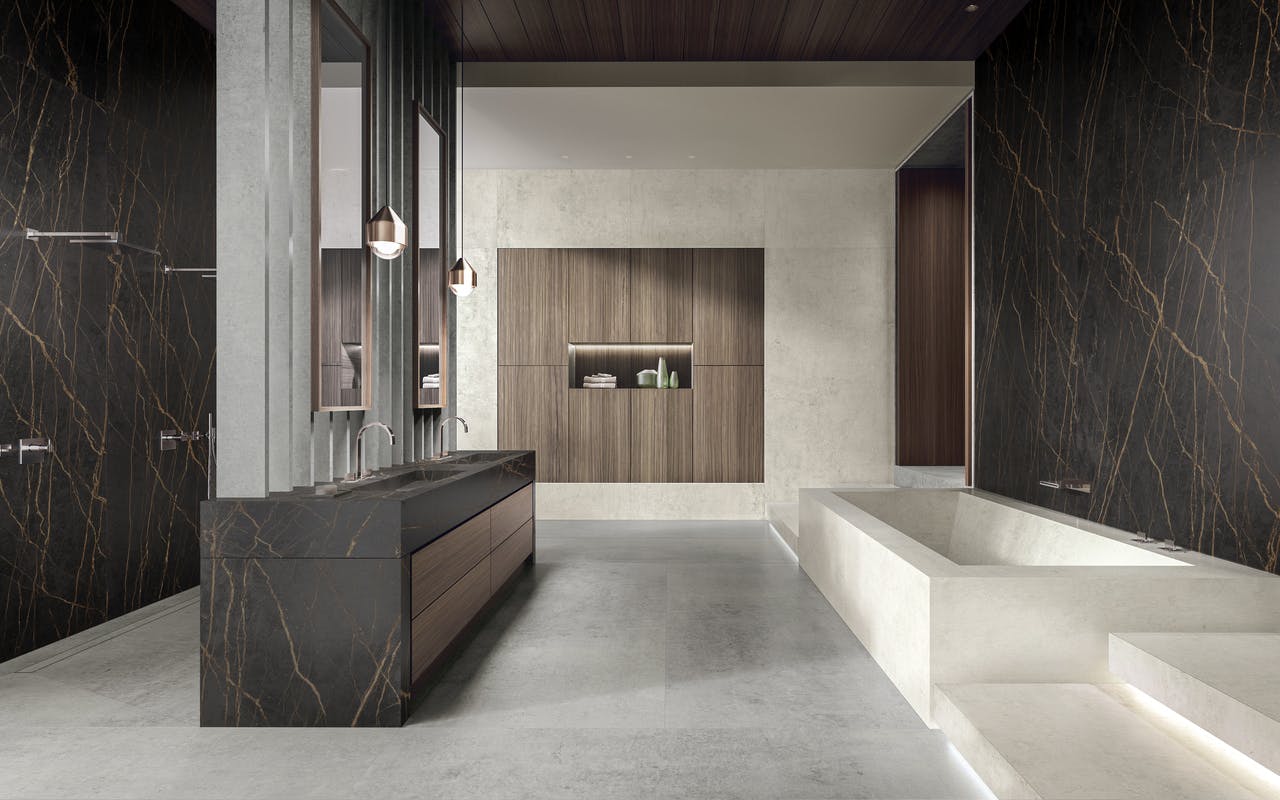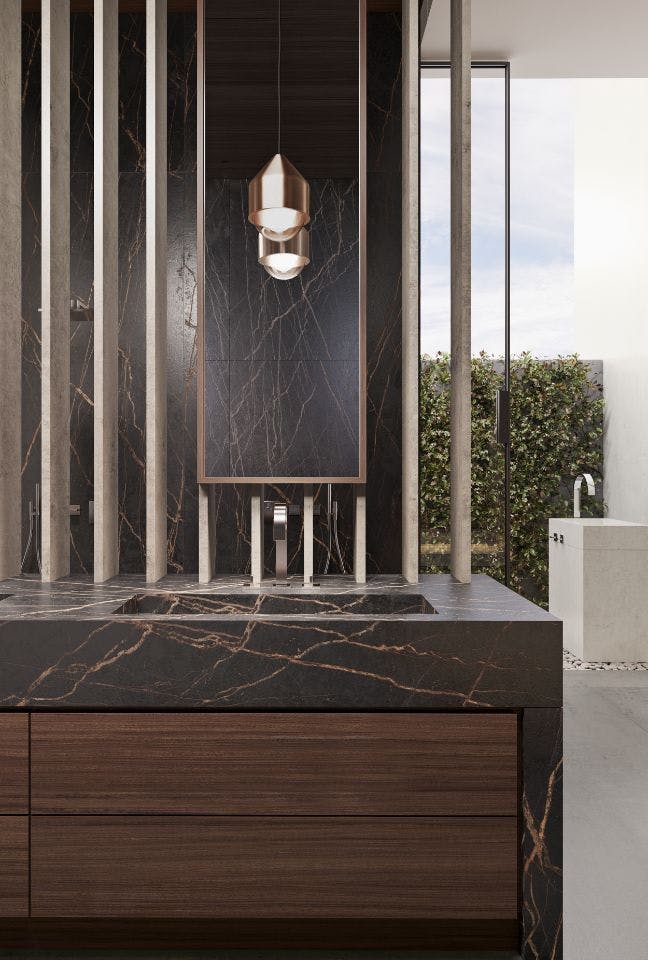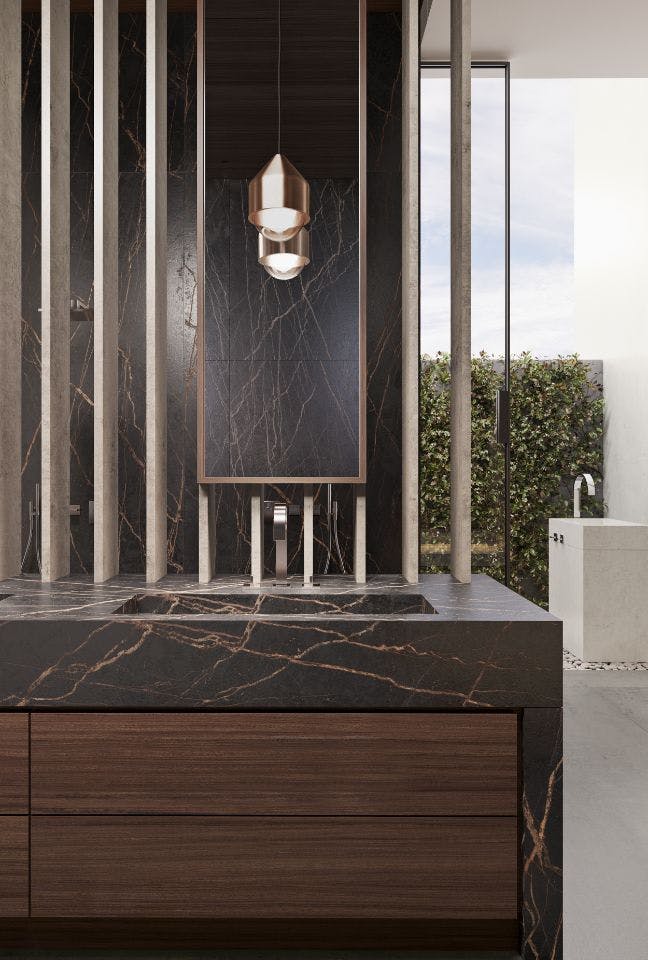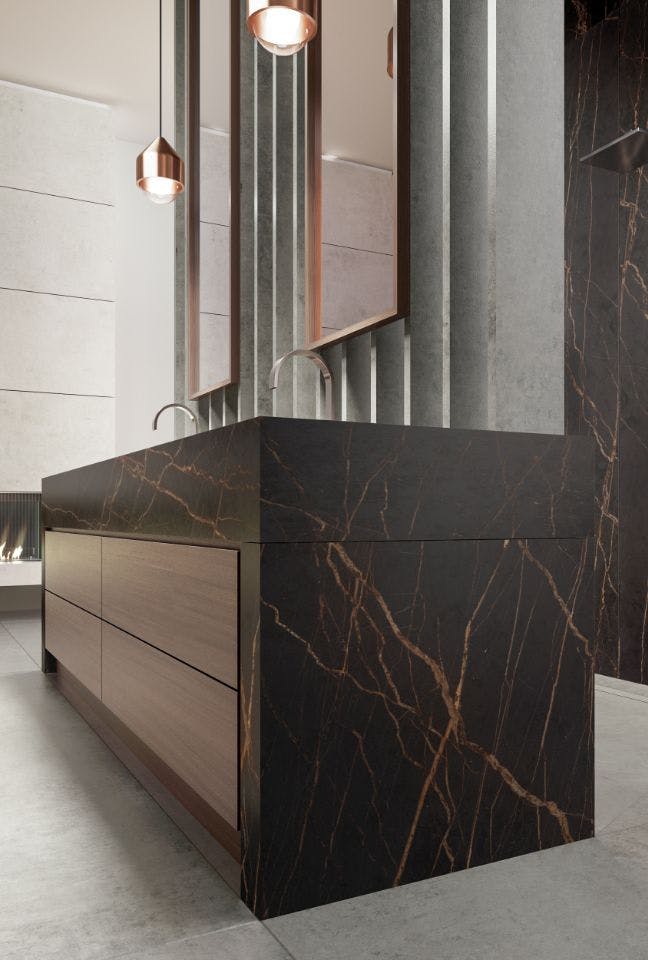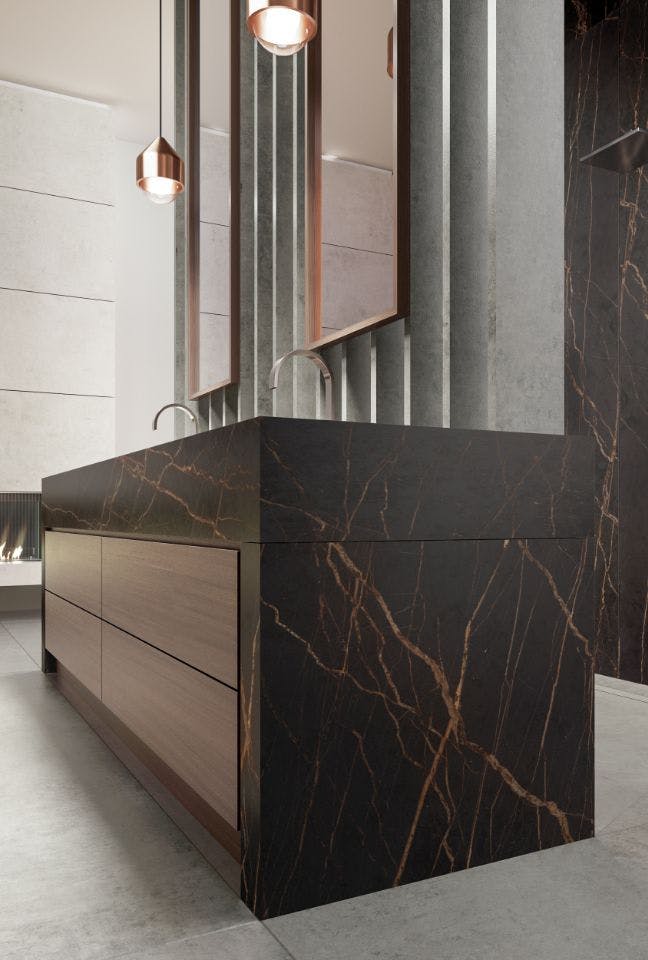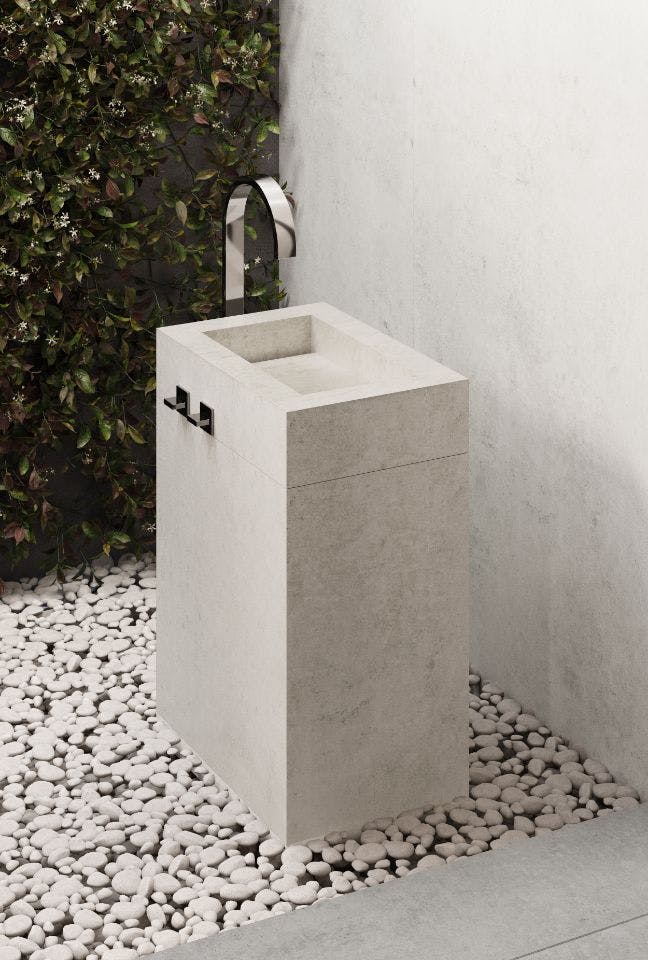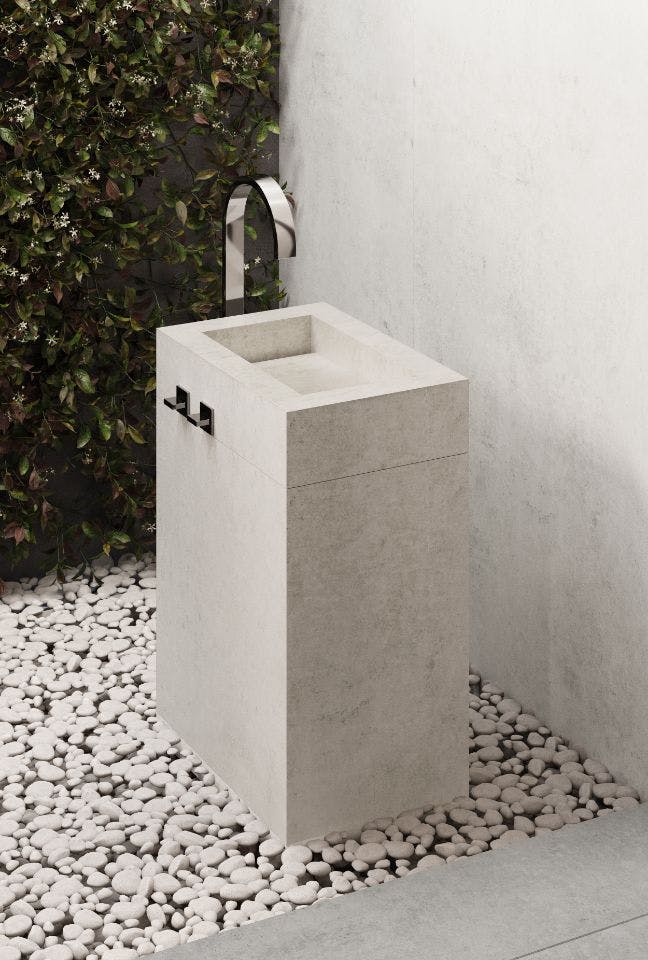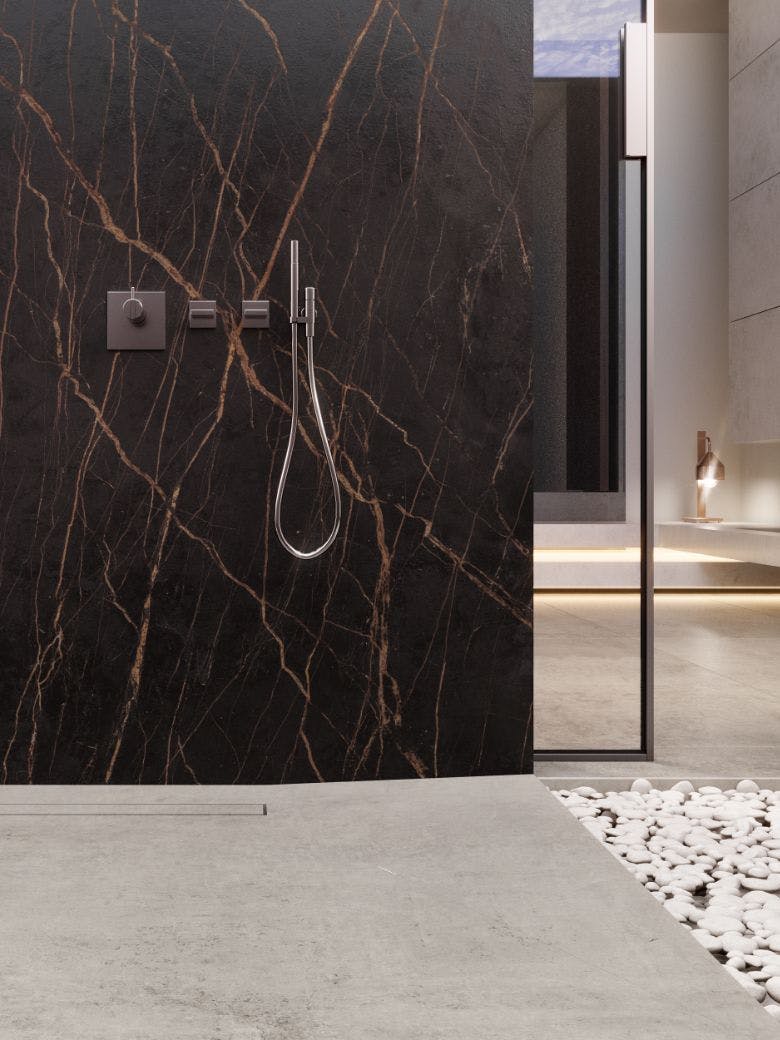 The Bathelier: URBAN HIDEAWAY
Conceived as a set of architectural features that give character to the space, this bathroom has plenty of room for all the elements: a large shower for two, a large washbasin and a spectacular bathtub ideal for bathing. A large, open space where you can spend time and feel good about yourself. A place to unwind. Without distractions.
It should be a space in which to find yourself, which does not look small and narrow, but which gives a feeling of spaciousness and calm. And to achieve this, it must be stripped of all unnecessary elements. In everyday life, the bathroom is a place where you start and end your day, so it should be as calm and relaxing as possible. Design has a major role to play in this respect.
For this reason, I believe that pure, clean lines, neutral colours and noble materials that enrich the space will dominate. As well as smooth transitions to other spaces such as the dressing room or bedroom. I like spaces that merge seamlessly, rather than arranging small boxes next to each other. In addition, over time there will be more and more technologies and features to provide wellbeing, such as a sauna or steam room, whirlpool and chromotherapy showers, smart toilets, home automation, smart lighting, etc.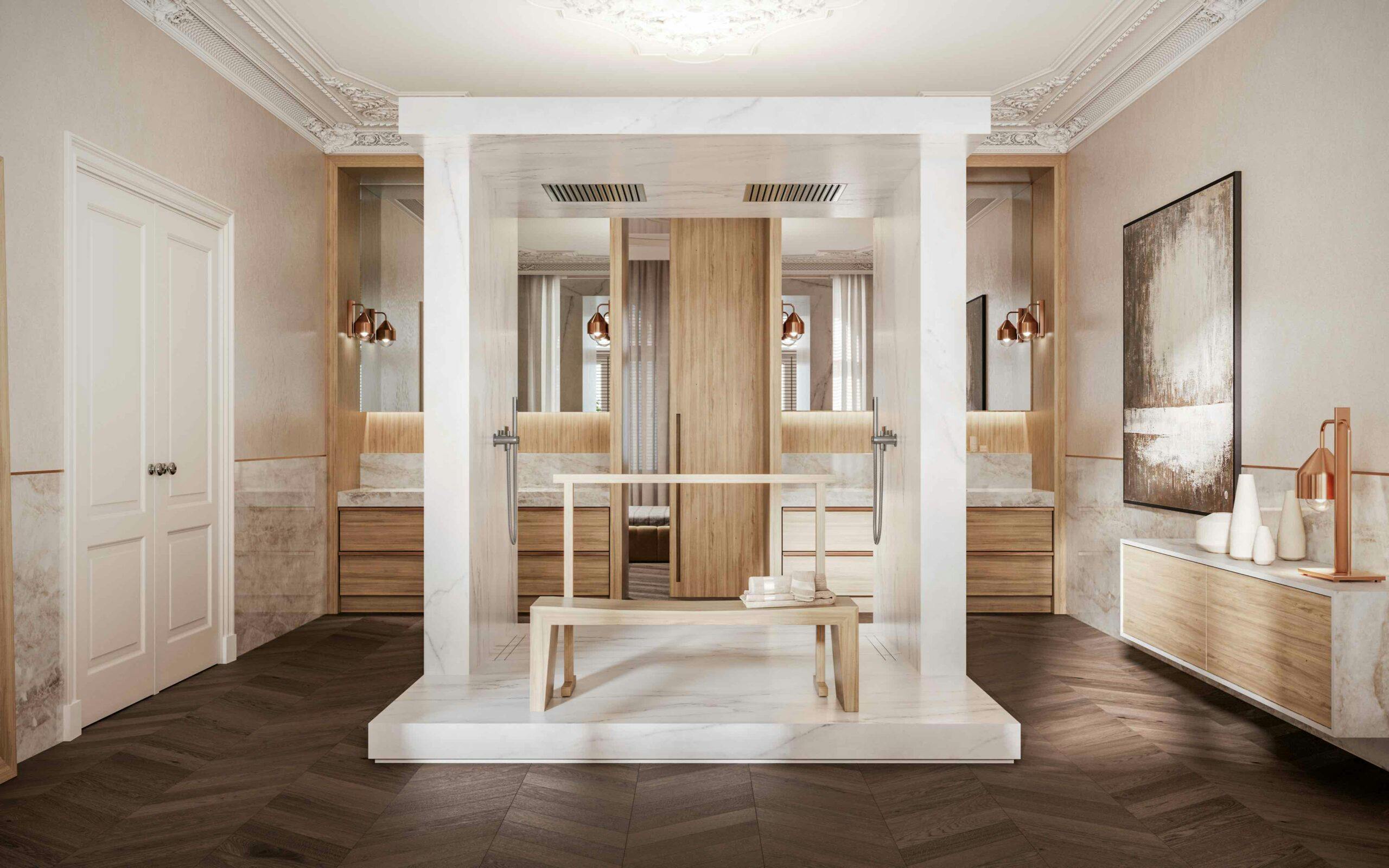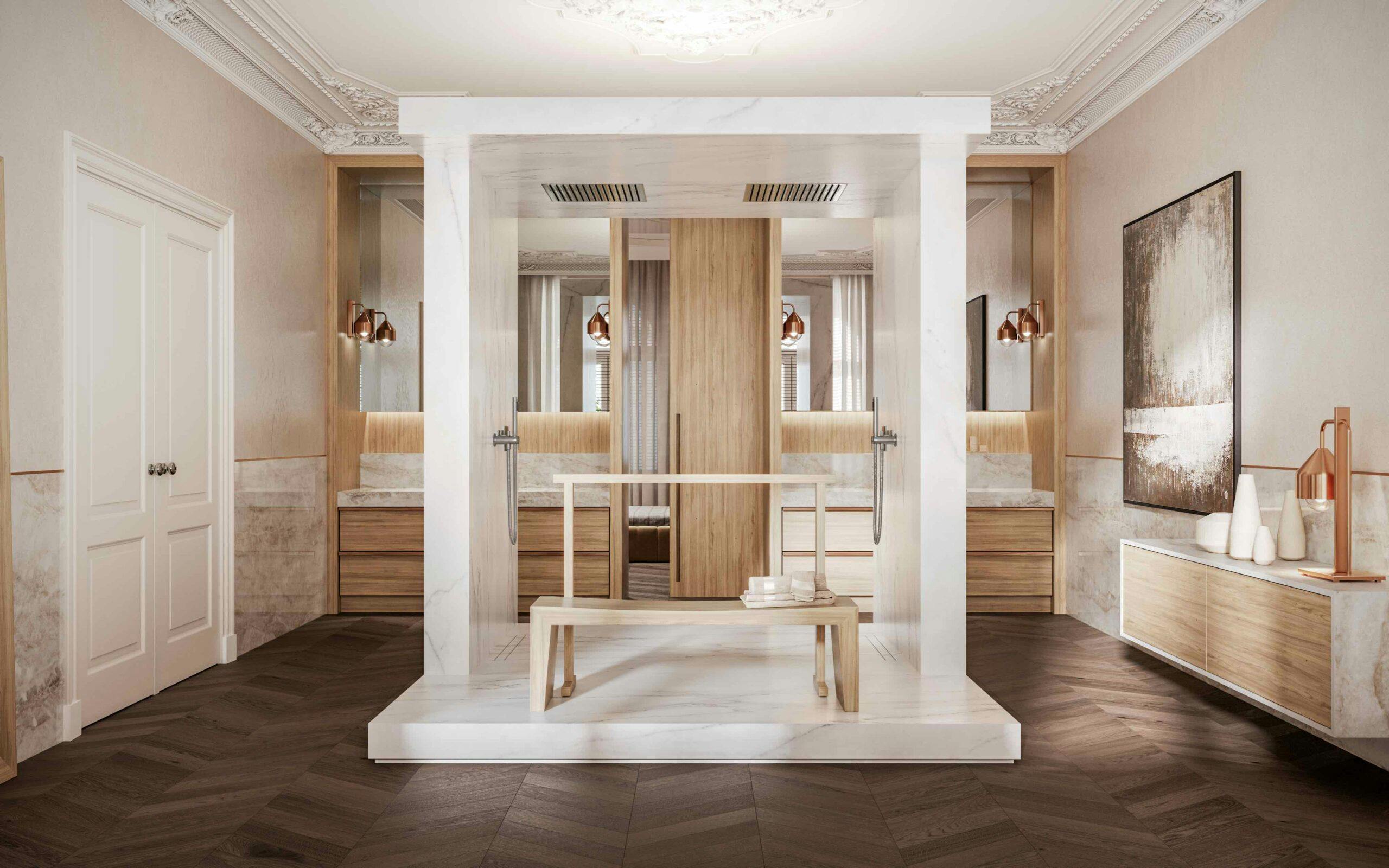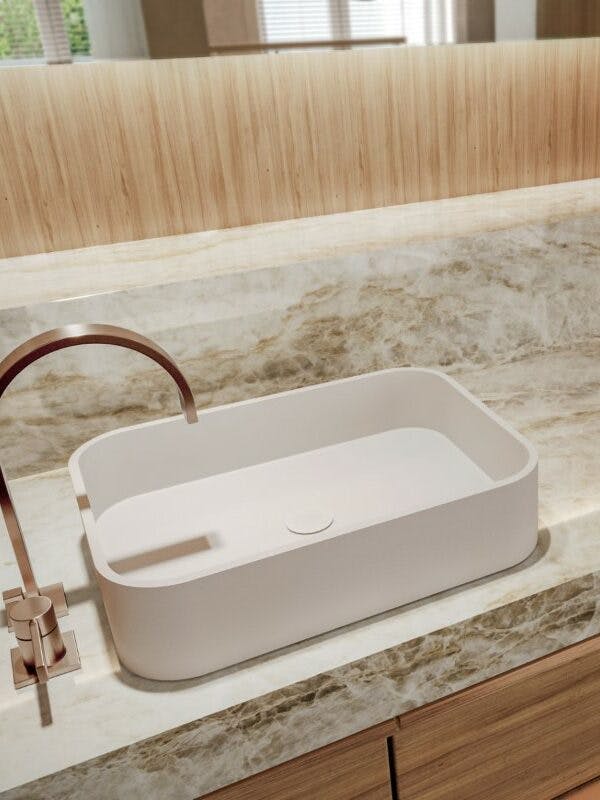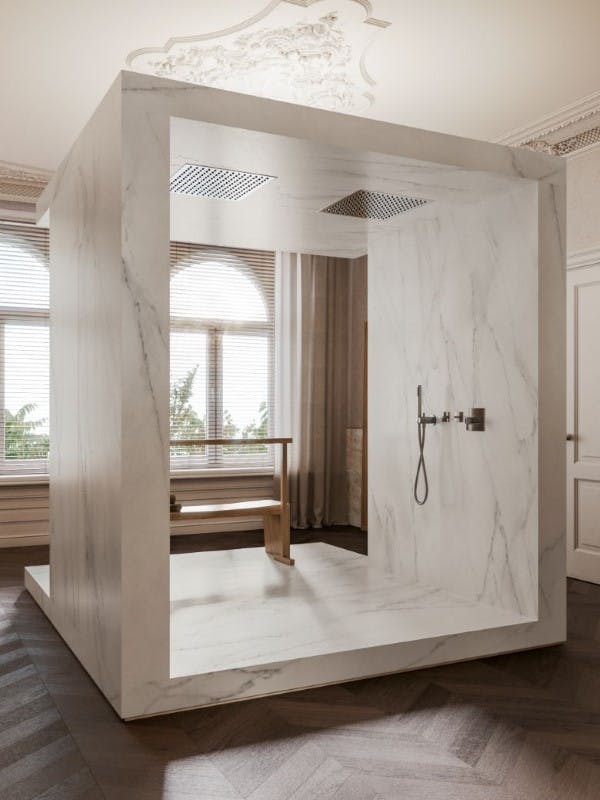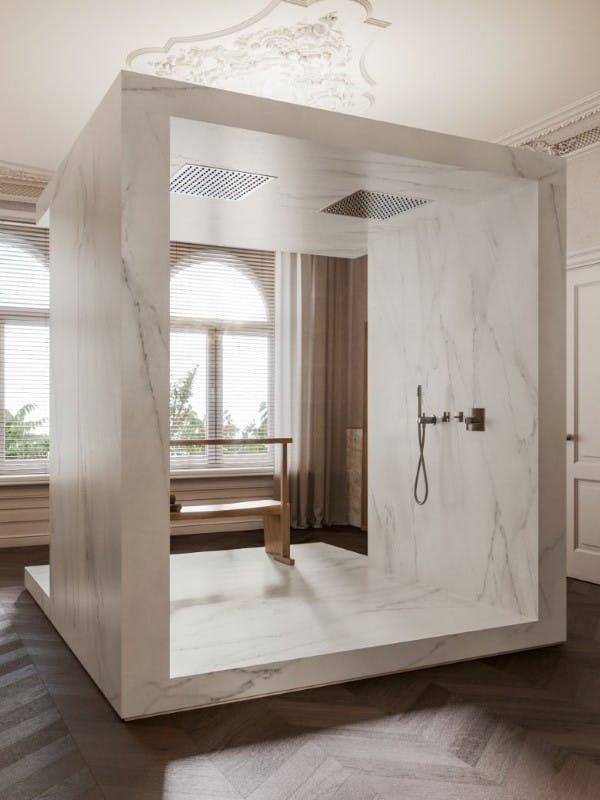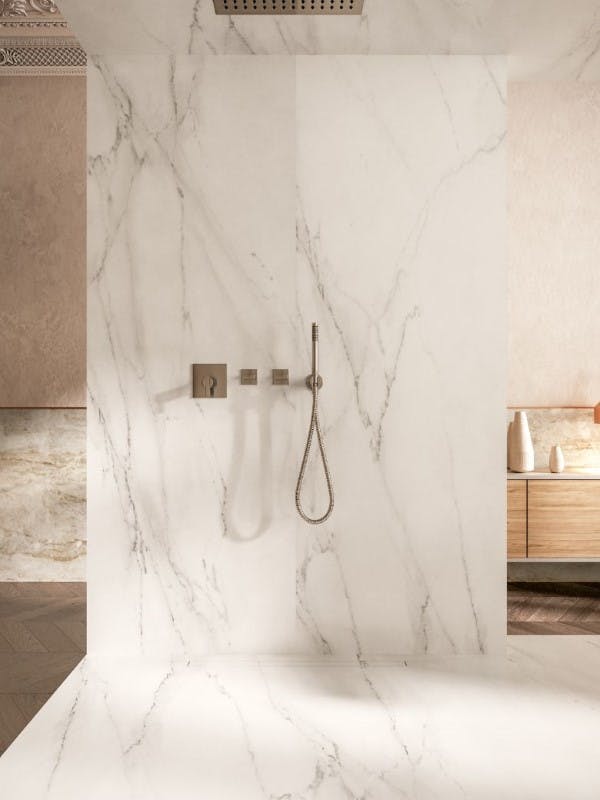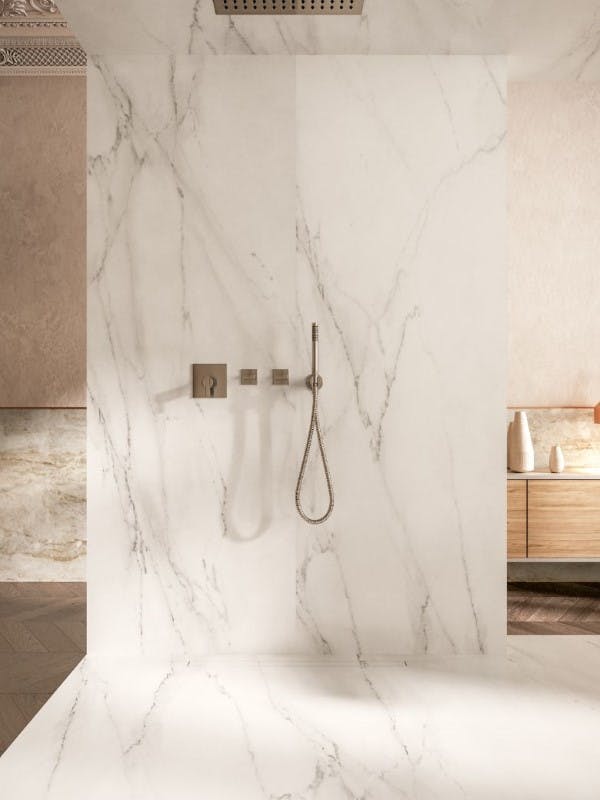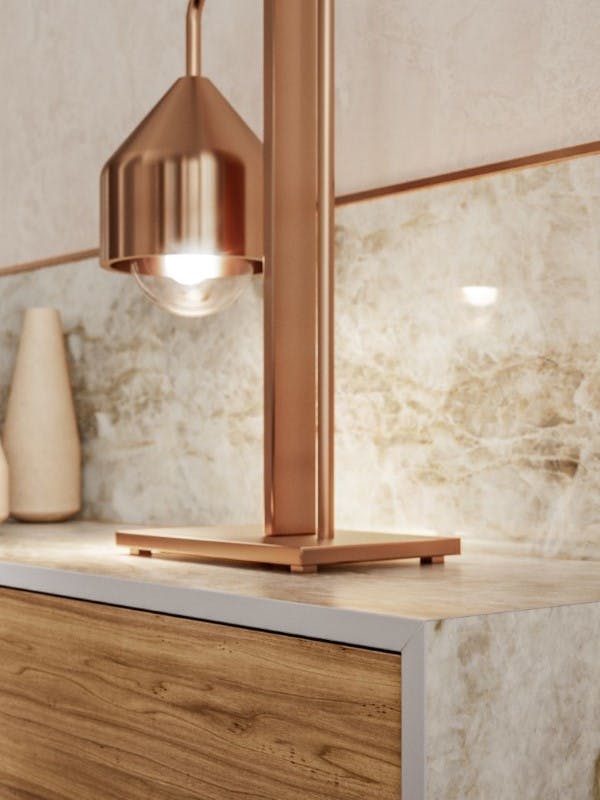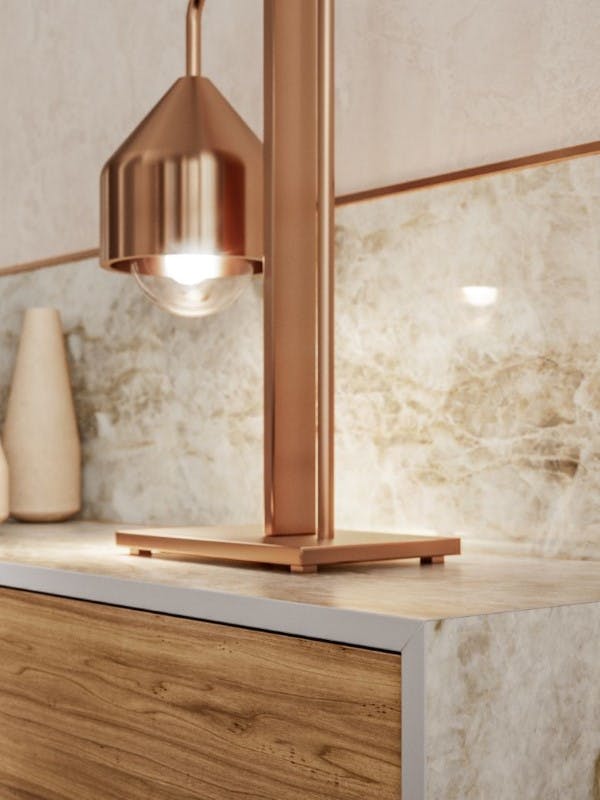 The Bathelier: THE PALAZZO
In contrast to the historic architecture, Meijer uses lightweight, contemporary elements with an essentialist design and straight lines, while retaining original ceilings, doors and windows to add a sense of warmth. An experience that invites you to indulge in the natural fusion of old and new.
My dream: to design a yacht
I am currently working on several residential projects: two new-build villas in the Netherlands; a fantastic house on lake Garda, in Italy; a villa in Ibiza; and my dream home in Portugal. I would love to design a Michelin-starred restaurant and a big yacht.
``When you are looking for hard-wearing materials that look natural but won't scratch or stain, Cosentino products are the best solution. They work very well for kitchen worktops, bathrooms, washbasins, terraces, swimming pools, façades… the list of applications is endless.``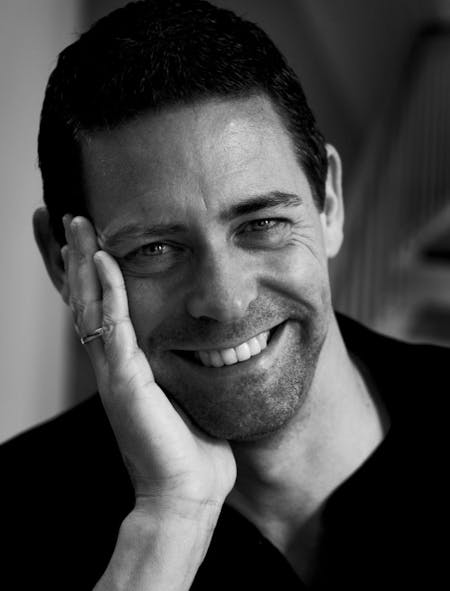 Remy Meijers
Interior architect and product designer