Welcome to Cosentino City Amsterdam
A space for design and architecture professionals to inspire, meet and create.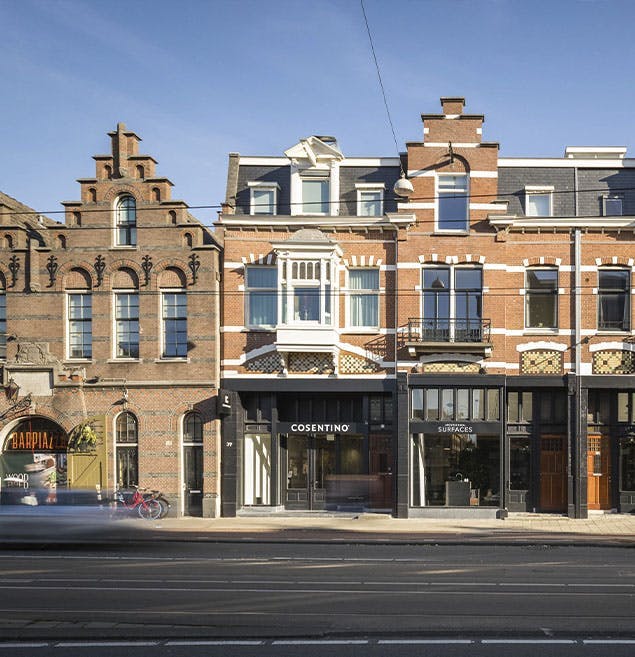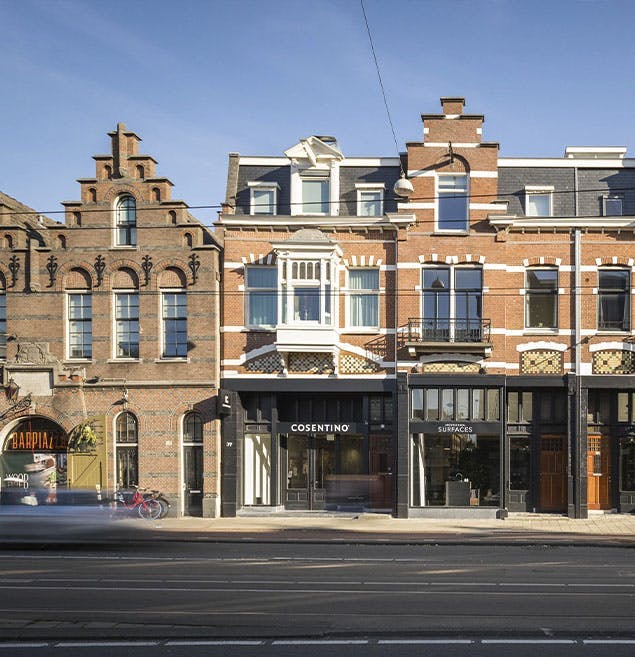 Schedule
Monday to Friday:
10AM - 6PM
Live the Cosentino City experience
Cosentino City Amsterdam is located in the heart of the city, diagonally opposite the concert hall and around the corner from the Rijksmuseum. In the 550 m2 showroom, spread over two floors, we share presentations, training courses, mood board sessions and Cosentino's inspiring products with our visitors. Here you will find sustainable design for projects that remain beautiful for a lifetime!
''Beautiful showroom with friendly staff.''
Designer
''Atmospheric, good ideas, very nice help.''
Designer
''Beautiful materials!''
Designer
''Fantastic showroom where you are very well received!''
Designer
Cosentino City around the world