When naturalness is key, the most eclectic elements co-exist in perfect harmony
The contemporary character of this bathroom is a result of various trends used in its design, all characterised by the use of natural materials: tropical wood in dark tones, natural stone and greenery in the interior garden seen through the window.
Asymmetric cladding with a natural look using Dekton® Rem.
For the wall cladding, the designer has chosen Dekton® Rem, a material from the Natural Collection which is inspired by classic marble.
Furthermore, the cutting into strips of two different widths brings modernity to an otherwise classic material.
Dekton® Rem was also used on the floor, this time featuring large-format slabs. Thus, by combining two different formats of the same material, the bathroom becomes a flowing, unified space.
Dekton® Rem was also the chosen material for the Gocce shower tray.
Finally, details such as the wall in tropical wood, the industrial elements like the shower profile or the metallic mirror, and the vintage taps in aged gold add a touch of colour to this bathroom. The result is a well-balanced, eclectic and very contemporary design.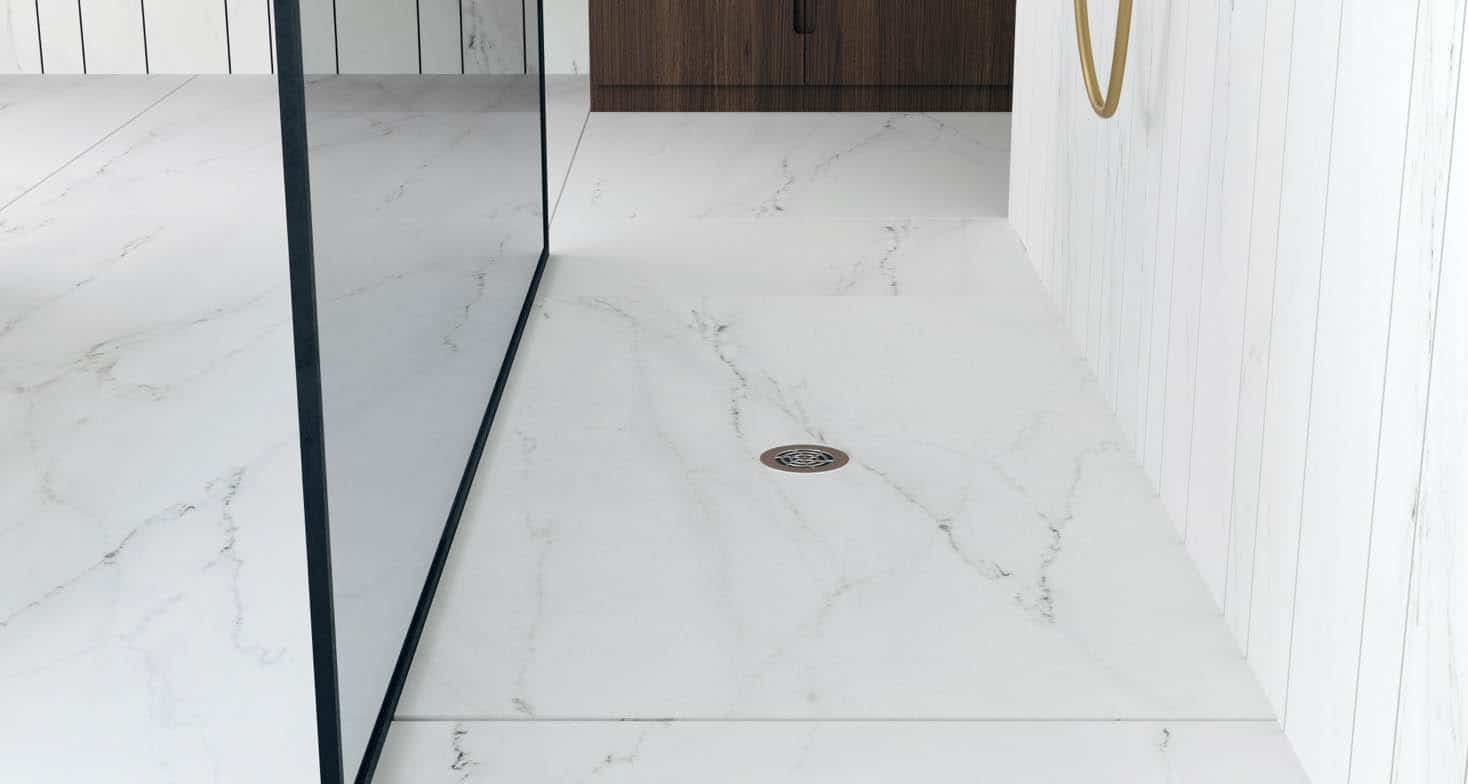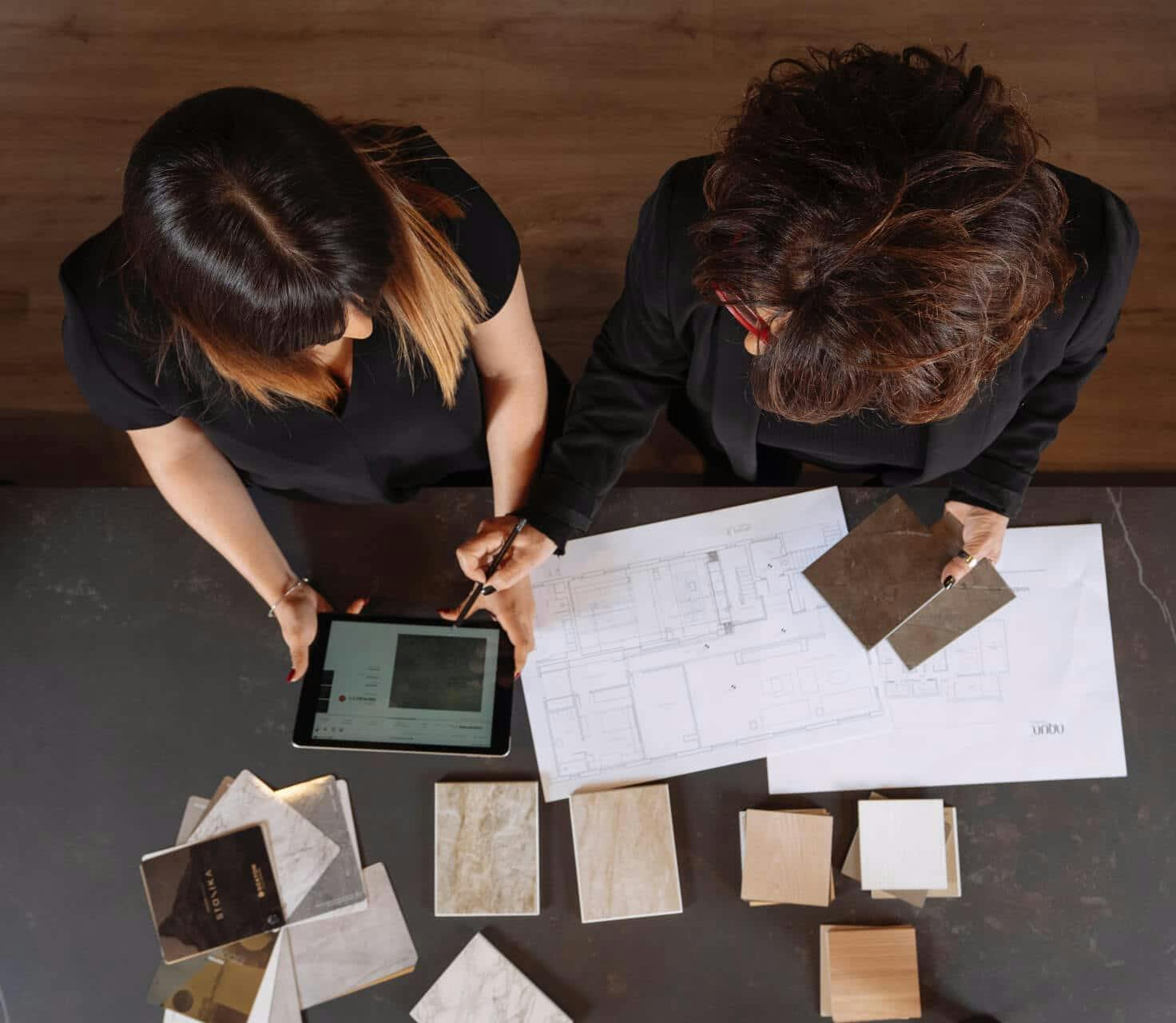 Find your closest Cosentino Dealer
Locate the Cosentino-certified shops and fabricators nearest you!
Go to locator
Find inspiration for your bathroom space
More spaces and integral solutions