Black shower trays – an elegant, calm bathroom
Black and dark shades are becoming a more important feature of our home design. In contrast to light shades, black adds an extra touch of personality and strength to the place where it is predominantly used.
And why not also use it in our shower tray? If you choose a black shower, we will give you some style tips to make your black shower tray the best feature of your bathroom.
High quality and colour innovation in a black shower tray
Shower trays are becoming a key feature of our bathrooms today. Regardless of how big our bathroom is, showers offer many advantages over baths, so they are a good option in terms of design and comfort.
The latest design trends include compact and resistant black shower trays. It is also very important that the shower tray is made of a resistant, high quality and non-slip material.
After all, colour does not necessarily mean a loss of quality. Today, the use of synthetic materials such as Silestone gives us greater flexibility in terms of design and colour while maintaining the strength and resistance we need. Silestone is also available in a wide range of textures, shades and colours to make your bathroom the place you've always dreamed of. Any of Silestone's black shades, from classic Iconic Black to Stellar Negro, will be a good choice to add a touch of elegance and character to your bathroom.
Dekton is another excellent choice if you are looking for a compact, state-of-the-art material that is totally non-slip and can be customised in colour. As for material finishes, it is advisable that they are sandblasted rather than polished to ensure safety. From glossy Spectra to Fossil's natural black veining, any Dekton shade will also be a great choice for your black shower tray when it comes to comfort and quality.
Request a quote for your project
Request a personalised, no-obligation quote from the network of Cosentino-approved showrooms. Compare the prices and styles that best suit your project. All with the 25-year warranty provided by Cosentino.
Request your quote
Request a quote for your project
Request a personalised, no-obligation quote from the network of Cosentino-approved showrooms. Compare the prices and styles that best suit your project. All with the 25-year warranty provided by Cosentino.
Request your quote
A winning combination with a black shower tray
Black is an evocative colour that conveys a sense of calm and elegance to the place where it is used. It works perfectly with most colours, textures and styles, making it the ideal colour for any environment, including the bathroom. Although black is thought to make a place look less bright, the fact is that, in combination with the right tones and proportions, it will become the jewel of our bathroom.
The classic white and black duo is a timeless option that never fails, as white brings light while black offers elegance and simplicity. If you want to create two clearly defined spaces, playing with light and dark tones is a good choice. Use intense black for the floor and the shower; and white for the washbasin, shelves, walls and floor to nuance the colour duality with a black shower tray.
Using each colour in different areas of the room will make it possible to create two spaces in one. Furthermore, a black shower tray will give you an extra warm feeling compared to the coldness of white.
However, if you are looking for even more sophistication, white marble or finishes inspired by natural stone is the perfect choice, such as the colour Helena (Dekton), with a great chromatic variety between grey and white tones. Or Entzo marble (Dekton), inspired by random forms of nature with a golden veining.
Combine the marble of your choice on the walls with the most exclusive black shower tray and the rest of the flooring. Don't overdo it with mirrors, paintings or other design features that reduce the elegance of this combination of textures. With this choice, you will certainly get a very special bathroom.
And why not opt completely for black? While experts advise against the predominance of dark colours in a room, the total black style can be the gamble that causes a sensation.
It is all about the style and colour of the other features. Use achromatic colours in your sanitary ware, washbasin and surfaces while adding a touch of brightness with metal fittings and accessories. You can be sure that no bathroom will be more unique and striking than a totally black one.
Our favourite corner
Having a shower after a long day at work can be one of the most pleasant moments of the day. In fact, it can even be that special moment that gives you a feeling of well-being and satisfaction.
Turn your black shower tray into the most important part of your home with unique features that make you feel calm and serene.
How to achieve it? Choose black for most of your bathroom and you will get a secure, calm feeling that no other colour can give you. Because dark shades have a peaceful effect that leads to meditation and relaxation.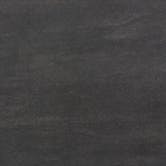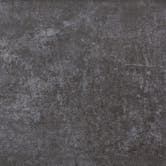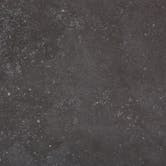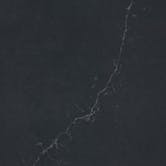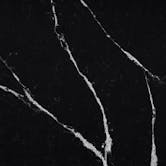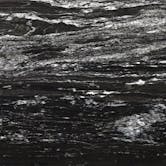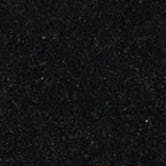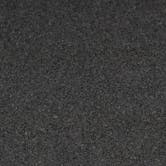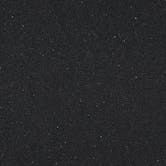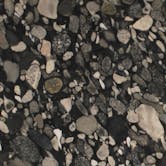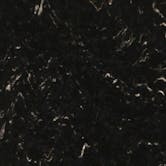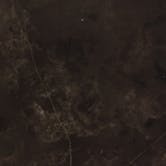 Request your personalised quote
Cosentino has selected the best kitchen showrooms in the UK and Ireland. Please fill out this simple form and get up to three no-obligation quotes from top professionals.
1. What are you looking for?
Select an option
2. What is your budget?
Select an option
3. Complete your details
COSENTINO, S.A. (hereinafter COSENTINO) will process the data included in the form in order to deal with your contact request for the installation of products by COSENTINO's professional partners. For this purpose, it will be necessary to give your contact details to the professional you have chosen from the list of professionals approved by COSENTINO.
The legal basis that legitimises this processing is your consent expressed at the time of sending us your contact request. The data will be processed for the time necessary to resolve your request and evaluate the quality of the service offered. Later they will be blocked and kept for three years in case of any liabilities derived from the processing.
COSENTINO will track your request, by sending communications electronically (sms/email) in order to evaluate the quality of the service offered by the approved professional you have requested. The legal basis that legitimises this processing is the legitimate interest of COSENTINO. We request your consent in the corresponding box, so that COSENTINO can use your contact information to send marketing communications.
We inform you that your data may be communicated to companies that belong to the COSENTINO GROUP (https://www.cosentino.com/people/around-the-world) when necessary, for the proper development of the relationship maintained with you, or because you have requested a specific product or service, and for legitimate interest, for corporate reasons. Some companies of the COSENTINO GROUP may be located in third countries, even in those where the legislation does not require the same level of security as the Spanish Agency for Data Protection.
You can exercise your rights of access, rectification, deletion, opposition, limitation and portability, through written communication to Ctra. Baza a Huércal - Overa, Km. 59 - 04860 Cantoria (Almería), or to the address of our Delegate Data Protection gdpr@cosentino.com by providing a photocopy of your ID or equivalent document, and identifying the right that you are requesting. Likewise, if you consider your right to the protection of personal data to be violated, you may file a claim with the Spanish Agency for Data Protection (www.agpd.es).
4. Choose the professional you wish to be contacted by
Thanks!
Your form has been sent successfully.
The selected professionals will contact you as soon as possible to give you a personalised and tailored quote for your project.
Keep browsing our website to discover more of our products.
Continue browsing