01/
Beautifully continuous and durable outdoor spaces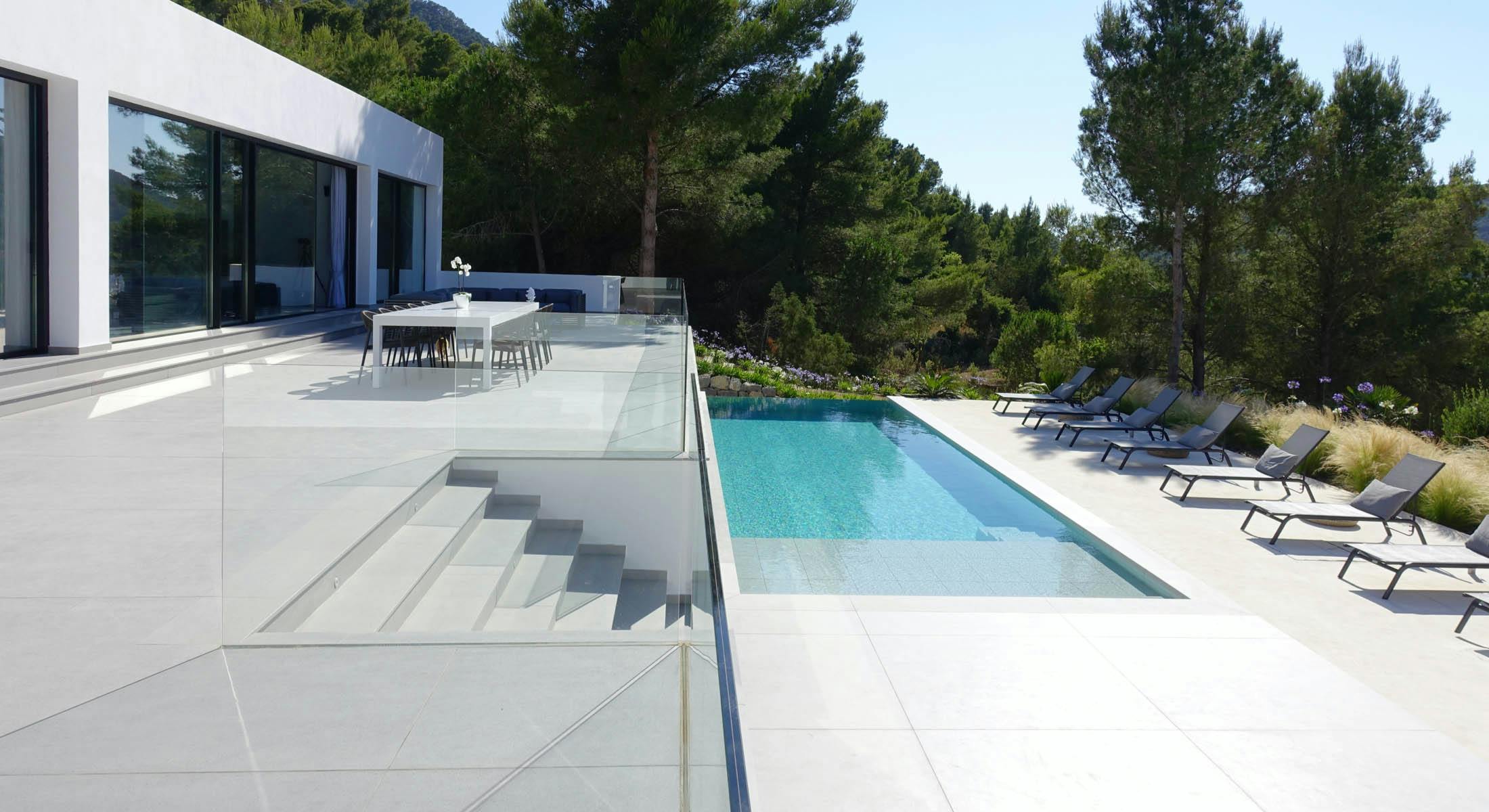 Redesign your outdoor spaces to include porches and terraces that blend in with your home
Outdoor areas such as porches, terraces or gardens have become the most precious spaces of the home. In the past, outdoor materials required
annual maintenance and often lacked proper care. In addition to this, there was always a visible gap between indoor and outdoor flooring.
Dekton® redefines the experience of enjoying outdoor spaces by creating uninterrupted floors that continue inside. The exterior and interior
become continuous, with almost no joints or maintenance, and will remain unaltered over time.
Outdoor spaces with a concrete look
A large-format natural foundation connects the porch or terrace with the living room; the material has the look and feel of concrete, but without its disadvantages – the end result is spectacular! The designer can find all these advantages in Tech and Industrial collections by Dekton.
Dekton® Blanc Concrete is a material from the Tech Collection that features an interesting combination of beige and grey with a concrete-inspired look. It works very well on outdoor floors thanks to its 320 x 144 cm format. It can be fitted to a staircase, swimming pool, outside covered area, etc., and it can continue inside the home.
Dekton® Grip+ prevents slipping in outdoor areas when walking barefoot. In addition, it is highly resistant to stains, UV rays and temperature changes.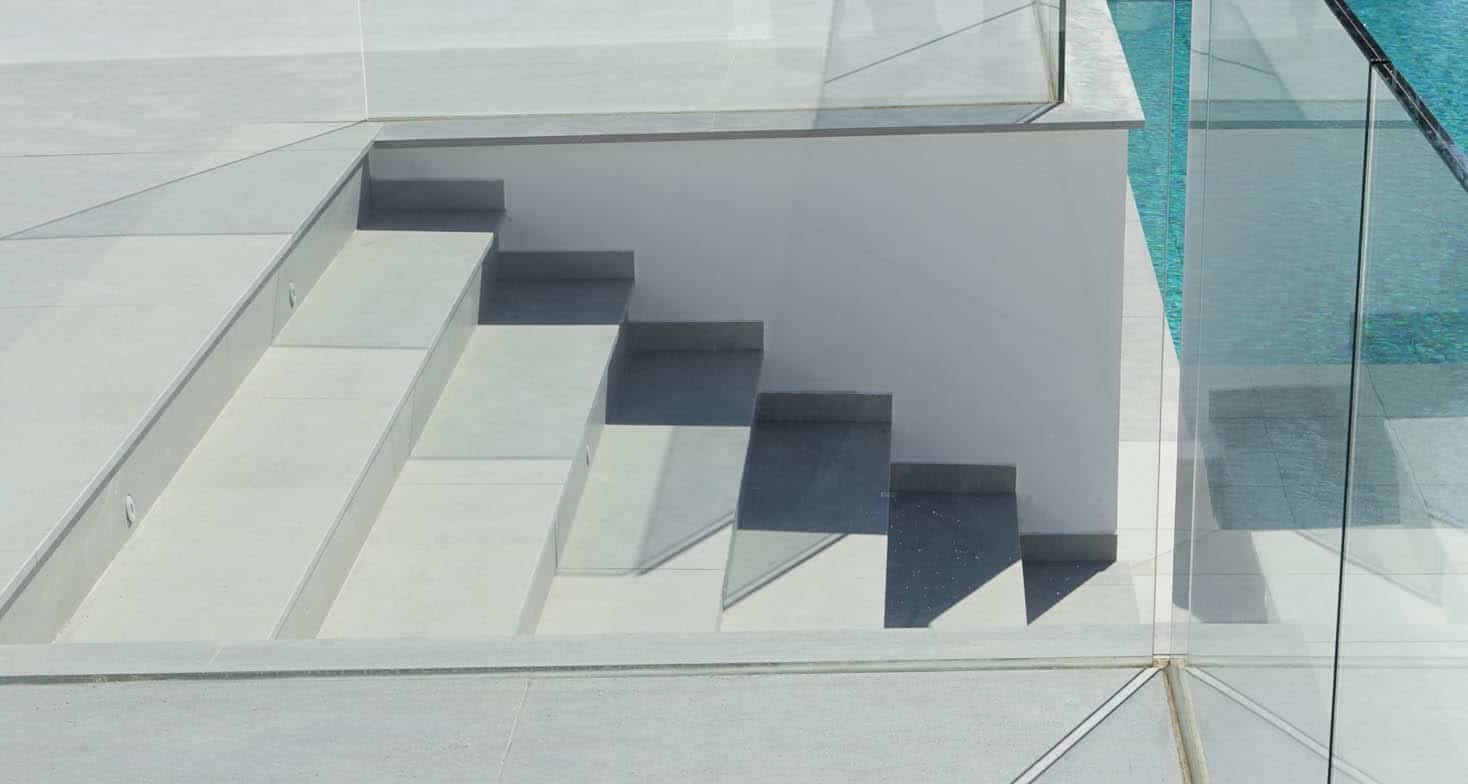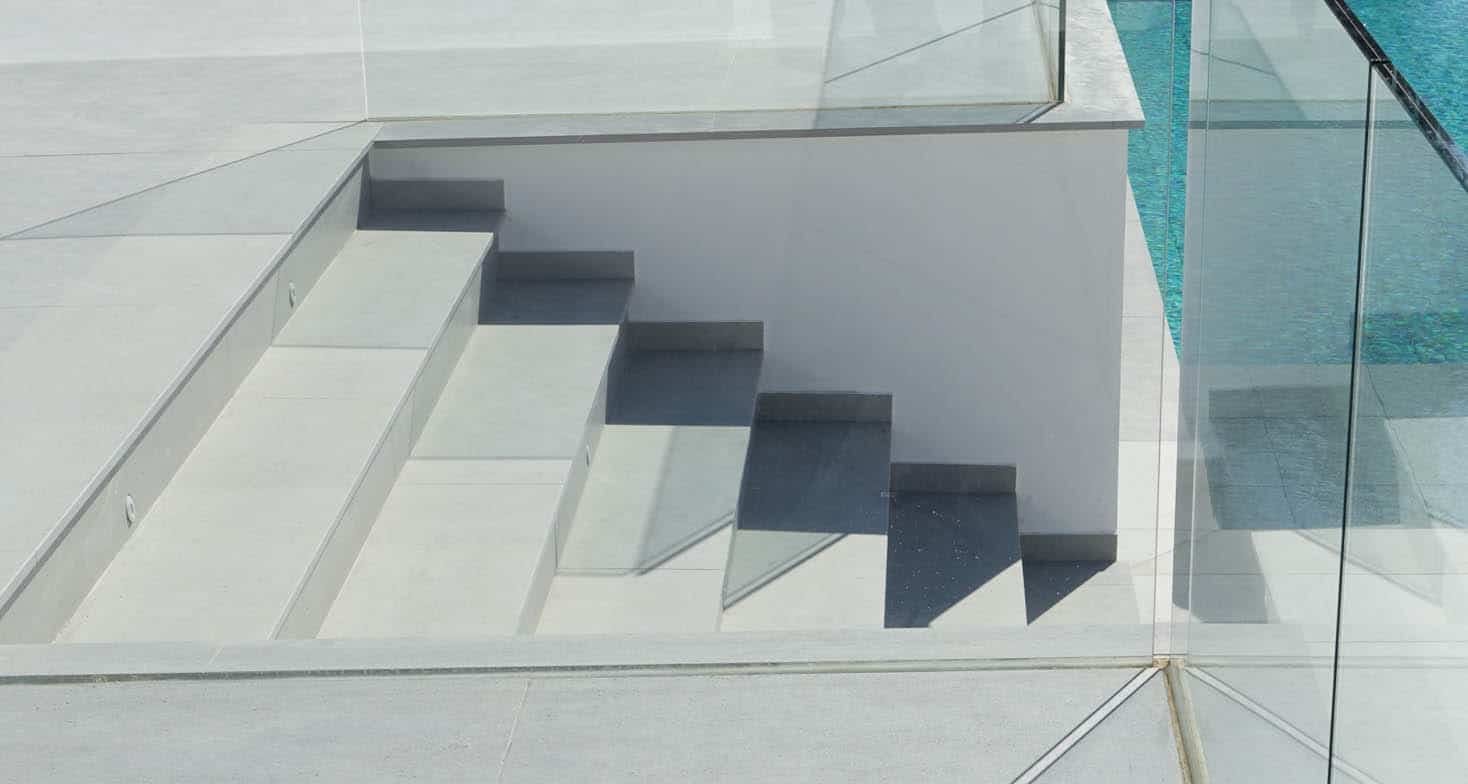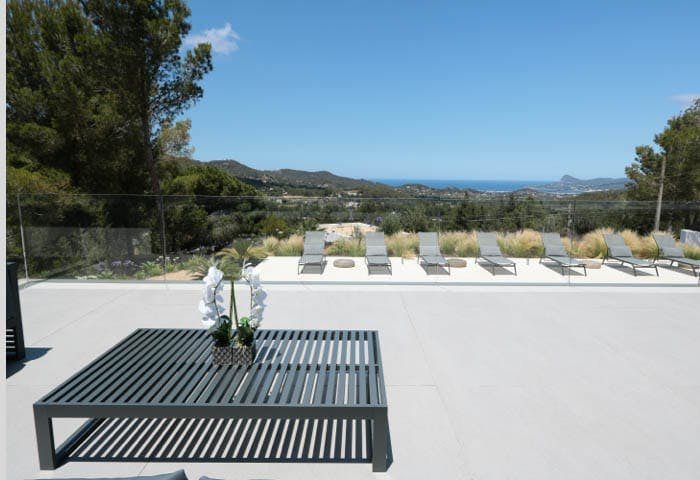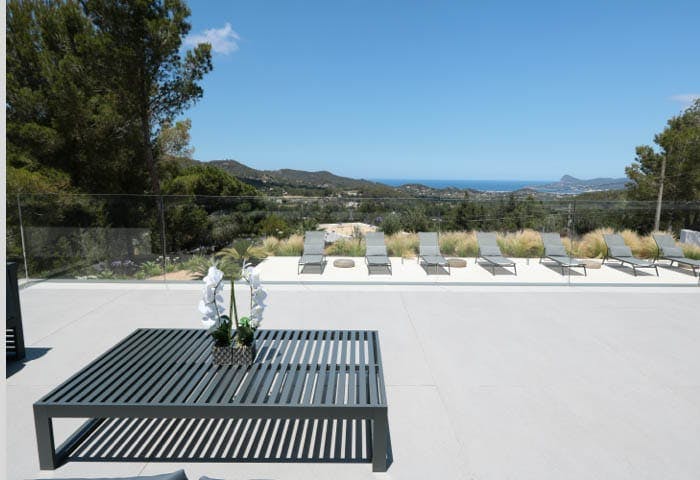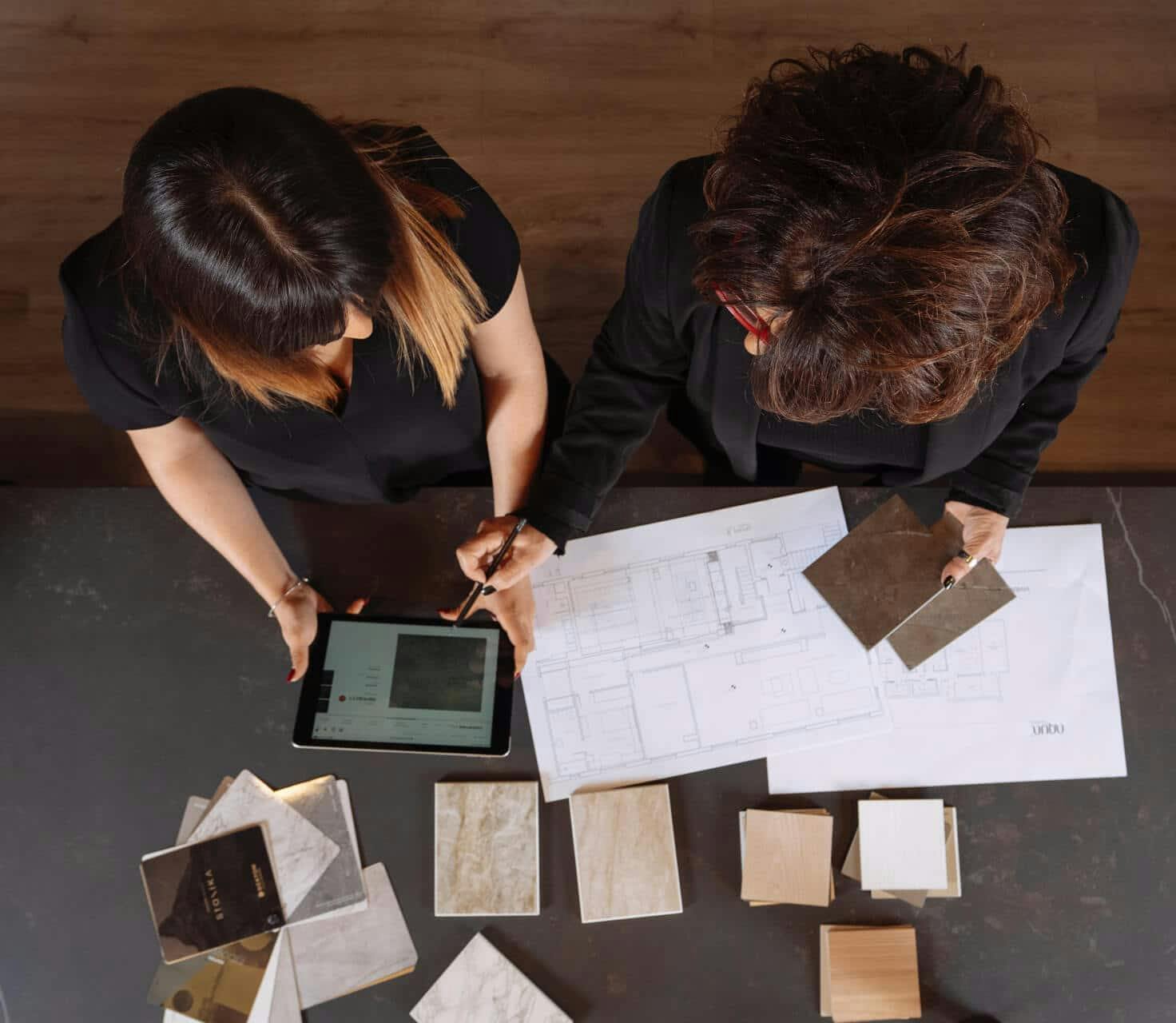 Find your closest Cosentino Dealer
Locate the Cosentino-certified shops and fabricators nearest you!
Go to locator
Check out more inspiring outdoor spaces
More spaces and integral solutions