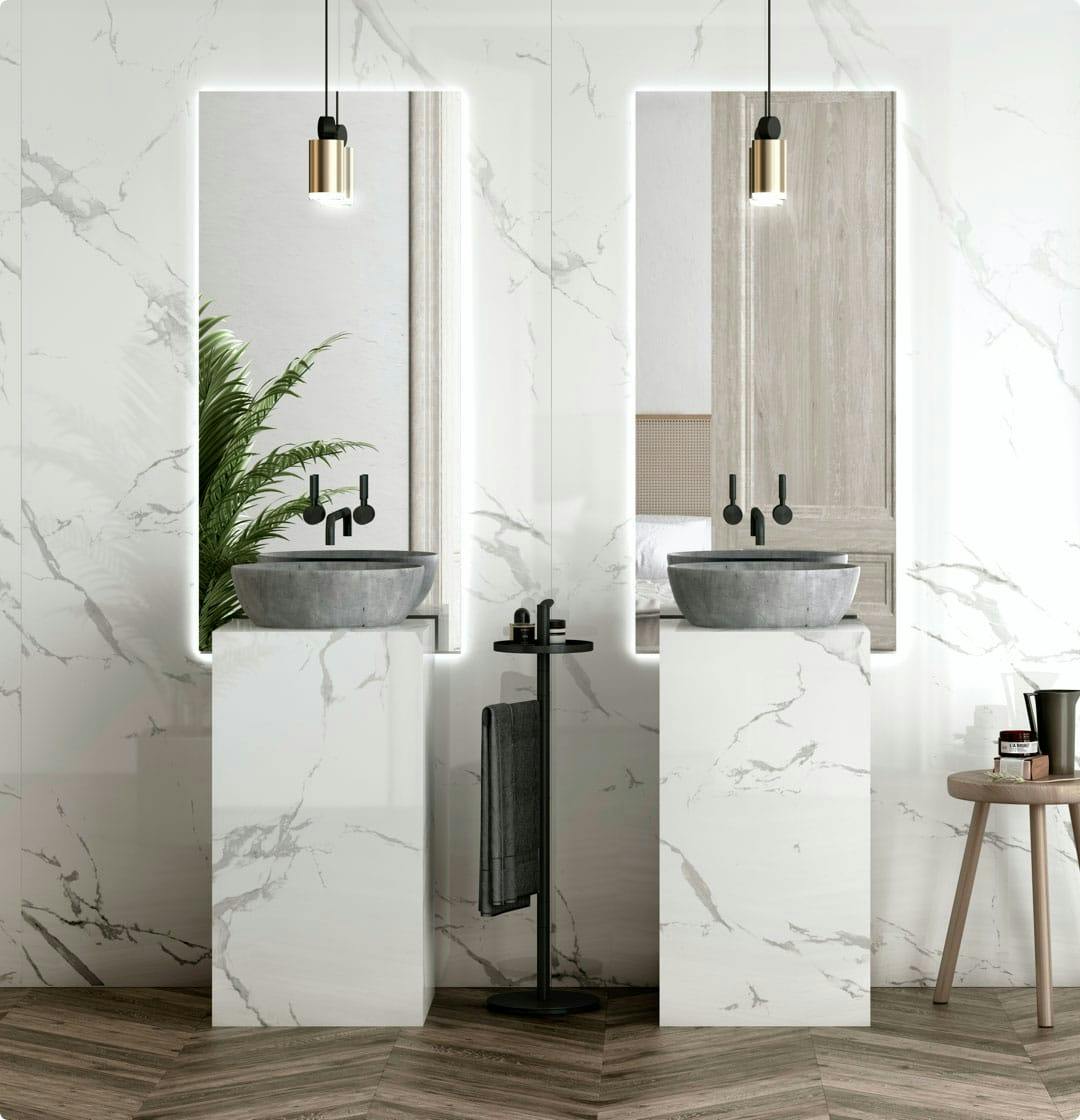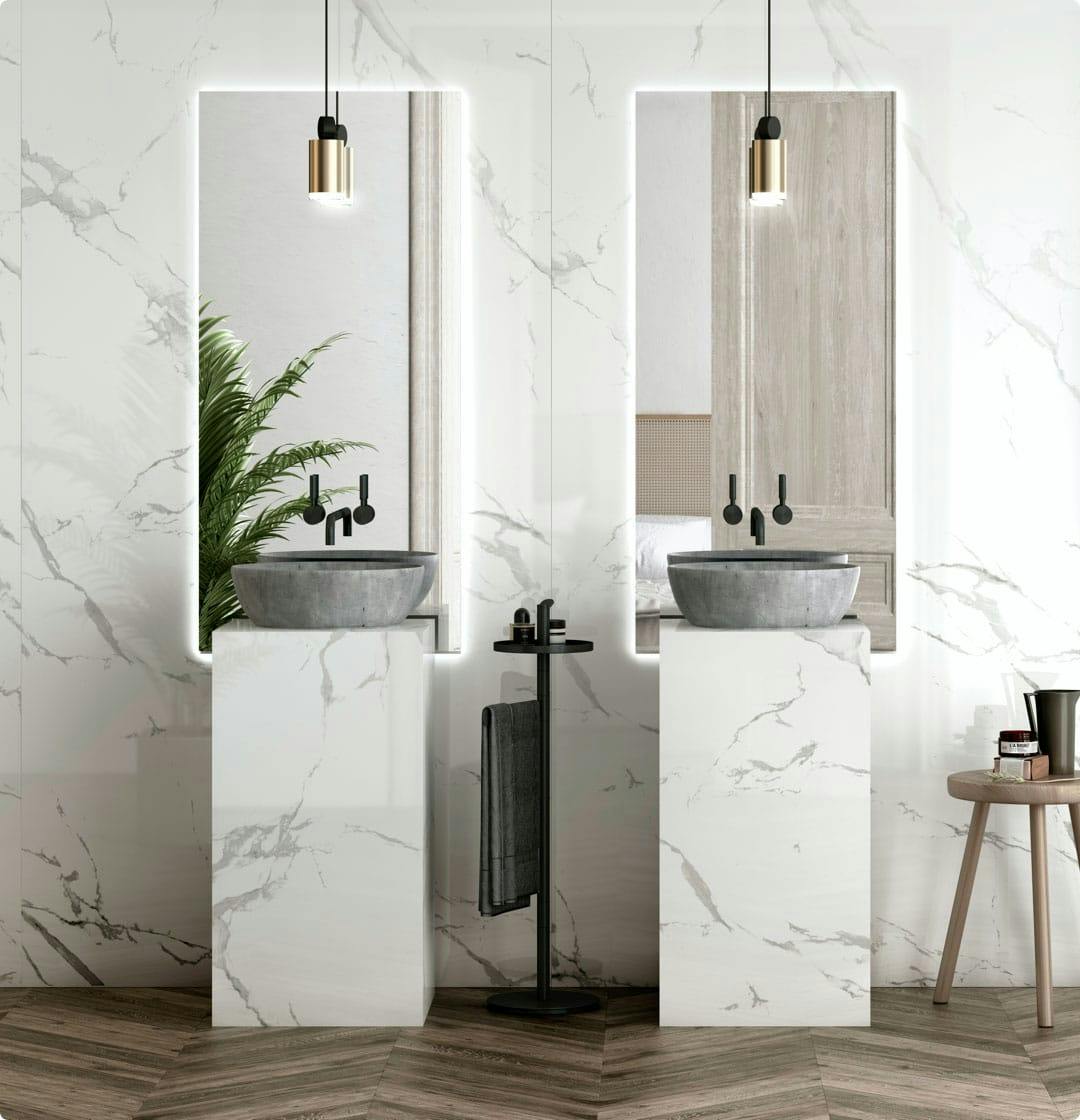 Dekton cladding
Innovation and design for exterior and interior wall cladding
Large format slabs allow for wide, resilient spaces, visual continuity, and minimal jointing.
Benefits of Dekton cladding
High scratch resistance*
Daily use and wear will not scratch Dekton.
Stain-resistant
Dekton surfaces are highly resistant to dirt.
Resistant to ultraviolet (UV) rays
Dekton's resistance to the sun's rays makes it possible to clad exterior walls.
High impact resistance
Highly resistant to daily impacts.
*Scratch resistance may vary by color or finishes. XGLOSS finishes are likely to be less resistant to scratches.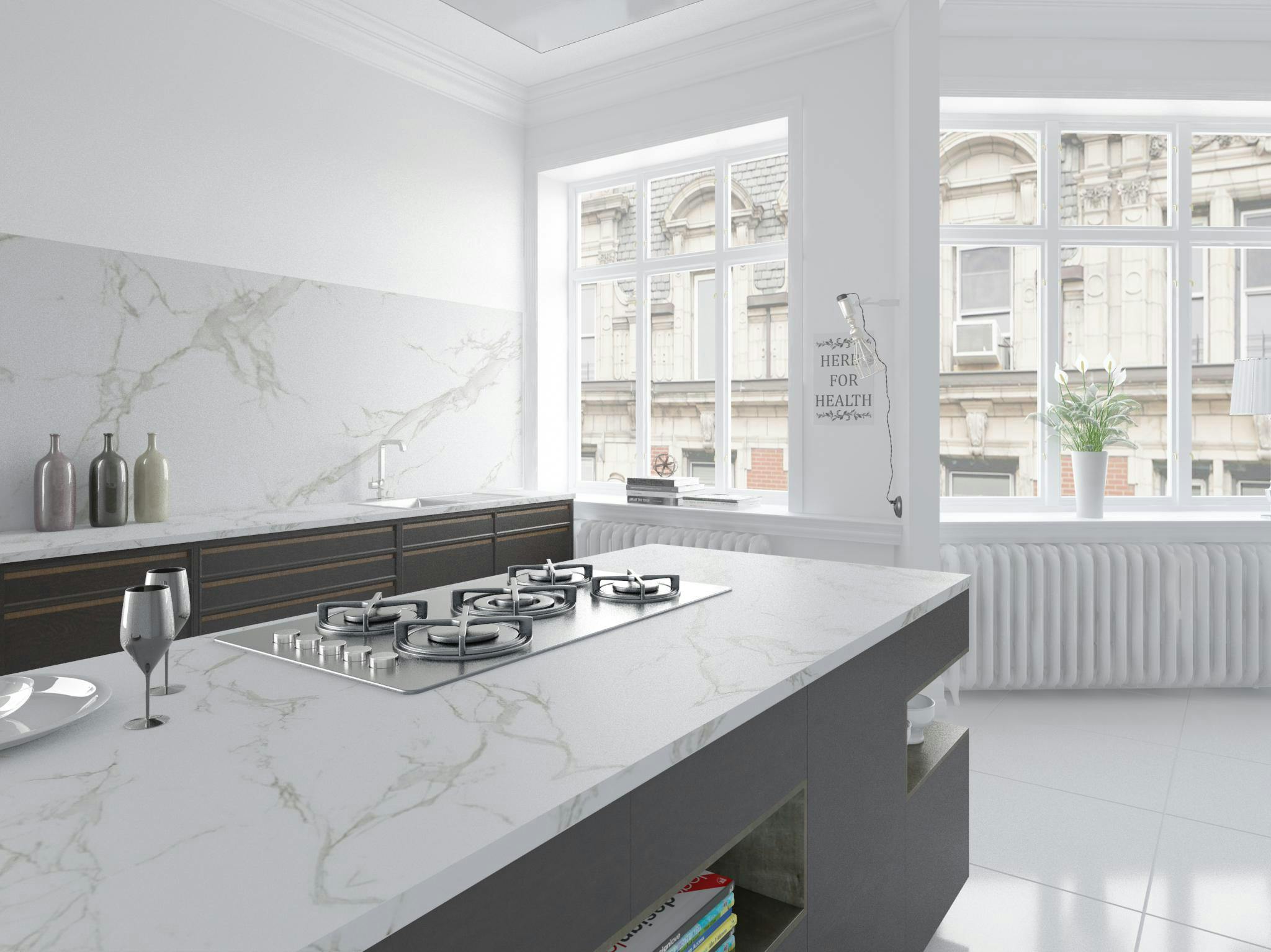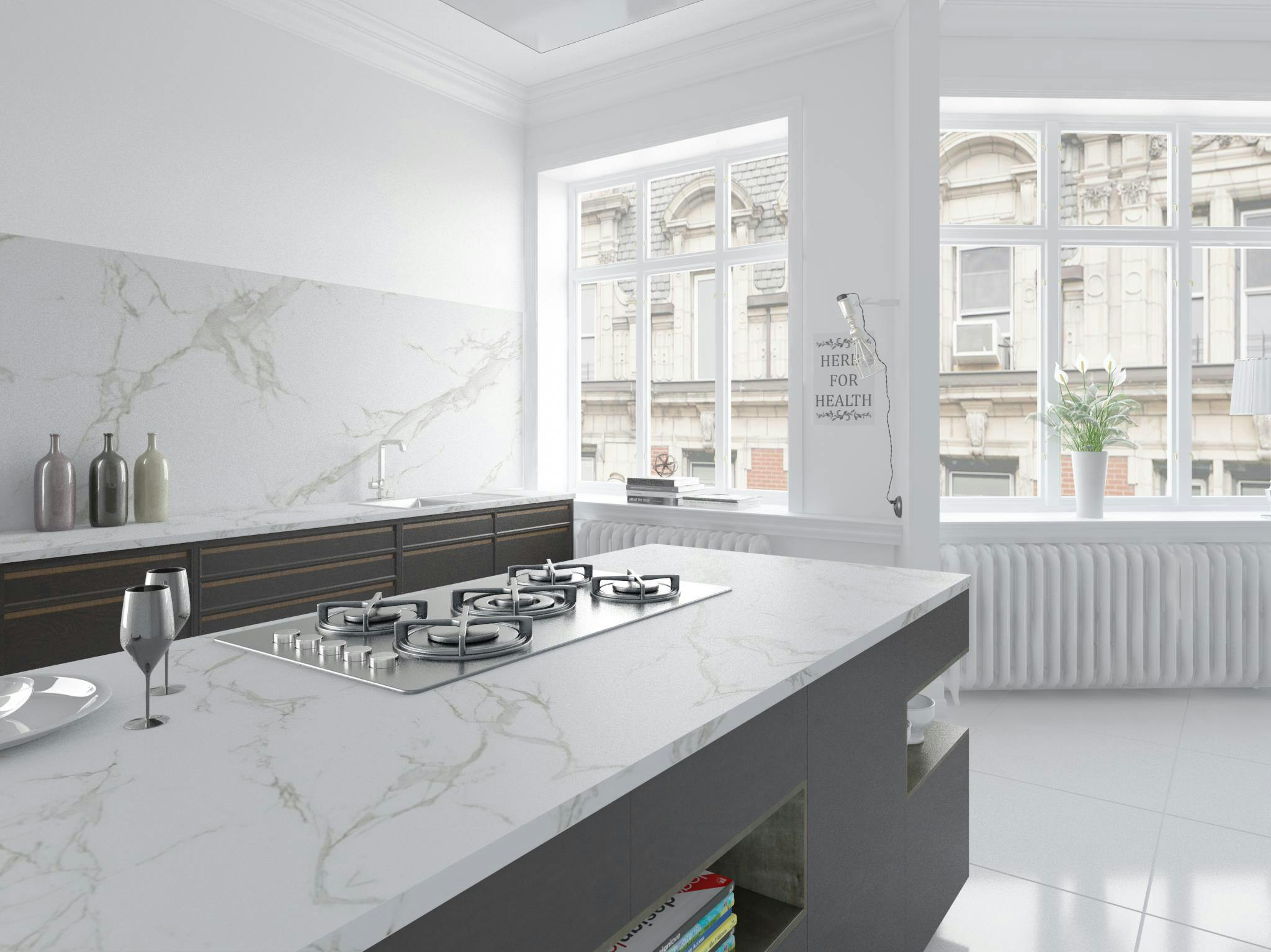 Surface Online Visualizer
Visualize and combine Dekton colors in just one click.
Check out Cosentino's colors and surfaces catalog to design the space that suits you best.
Go to the visualizer
Endless, customized surfaces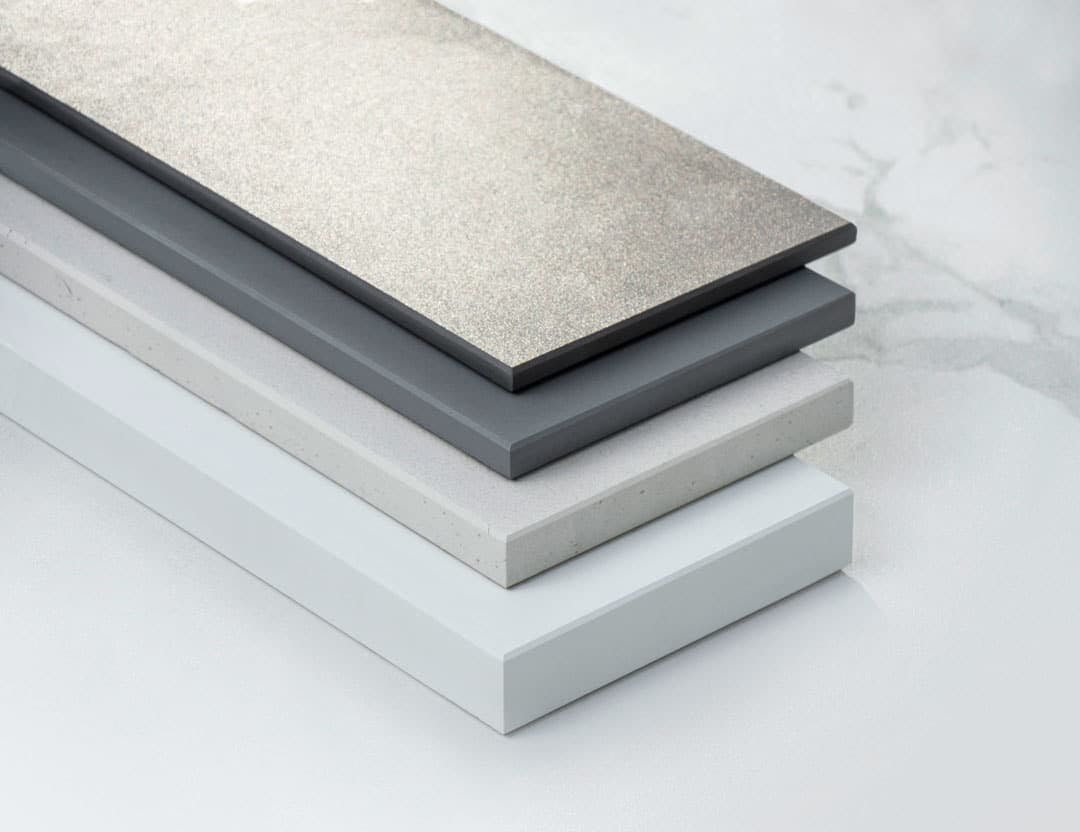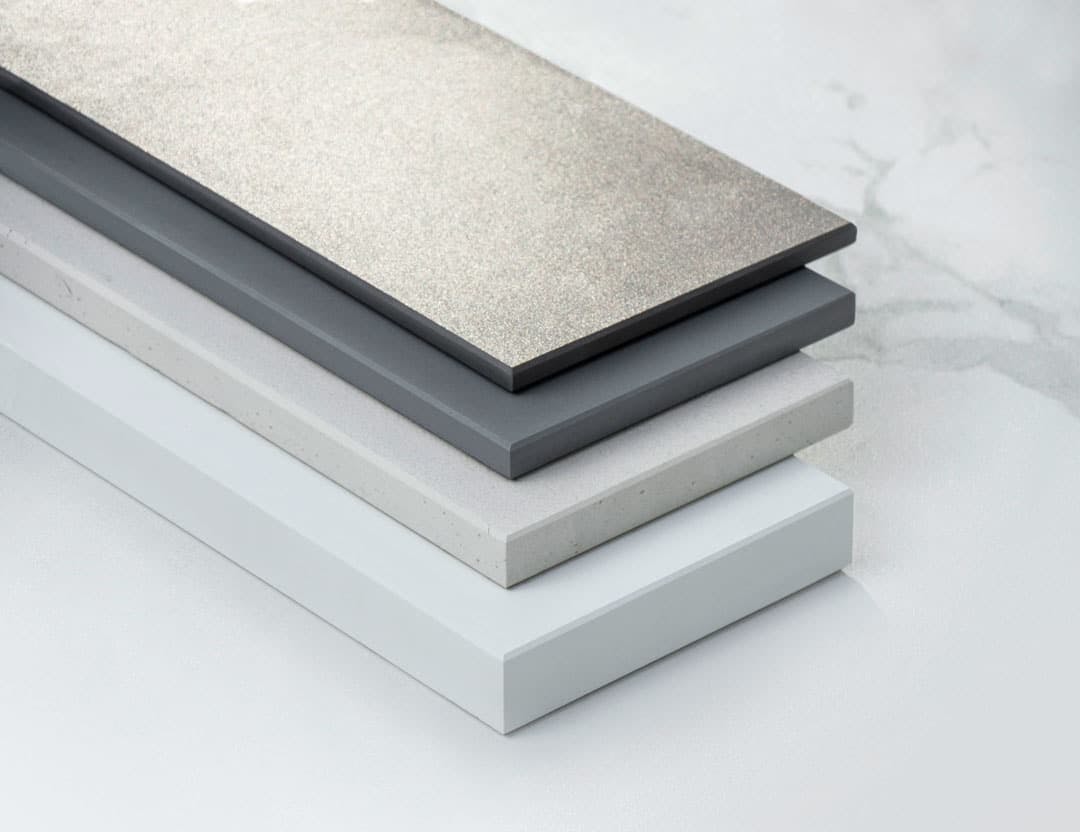 Thickness range
Dekton colors are available in 5 thicknesses: 4, 8, 12, 20, and 30 millimeters.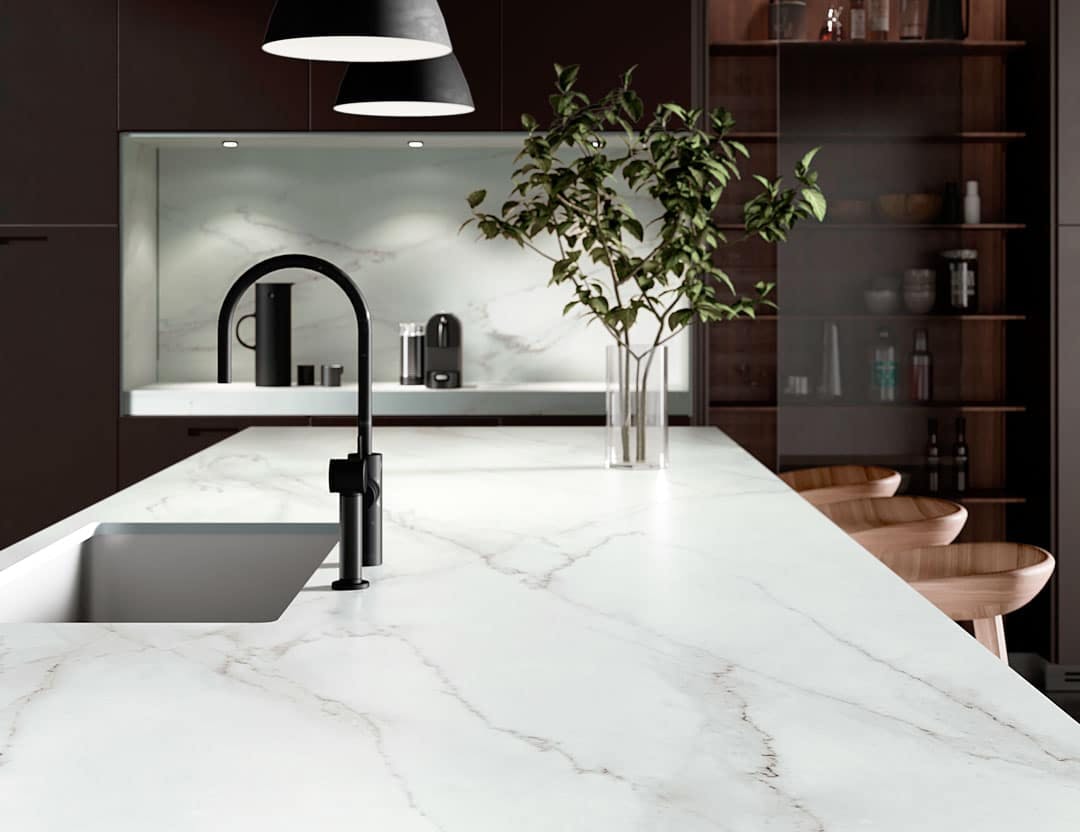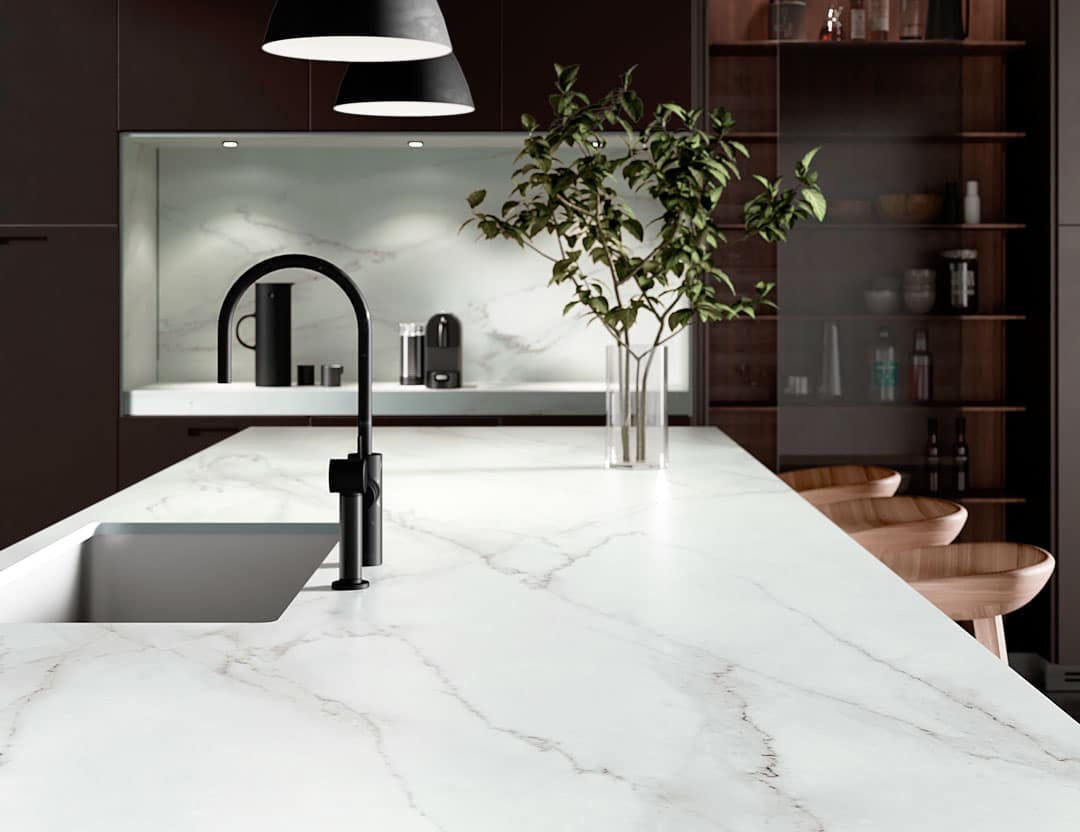 Large format
Reap the benefit of visual continuity and minimal joins with our 3200 x 1440 millimeter slabs.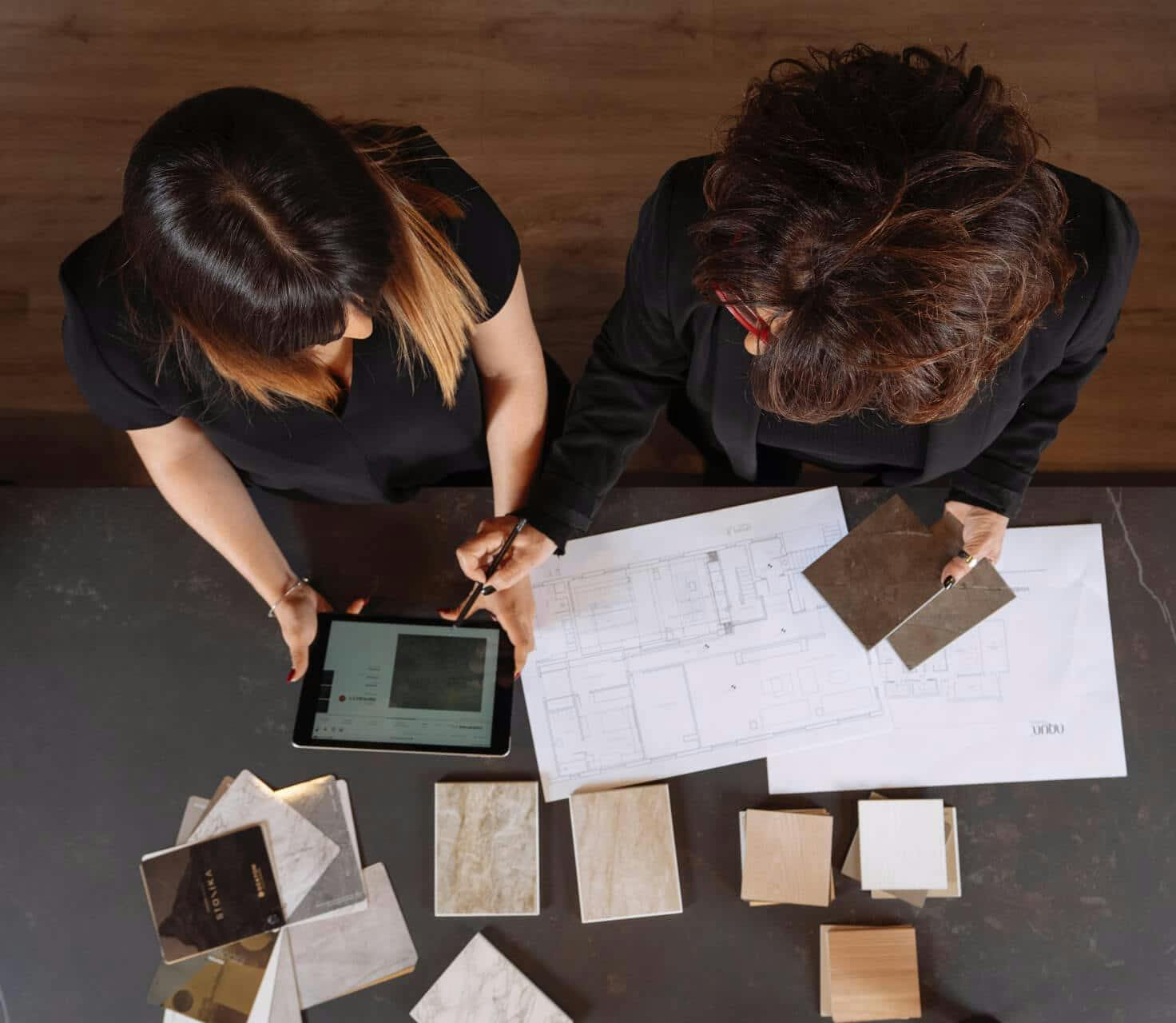 Find your closest Cosentino Dealer
Locate the Cosentino-certified shops and fabricators nearest you!
Go to locator
Dekton's collections are suited for any design style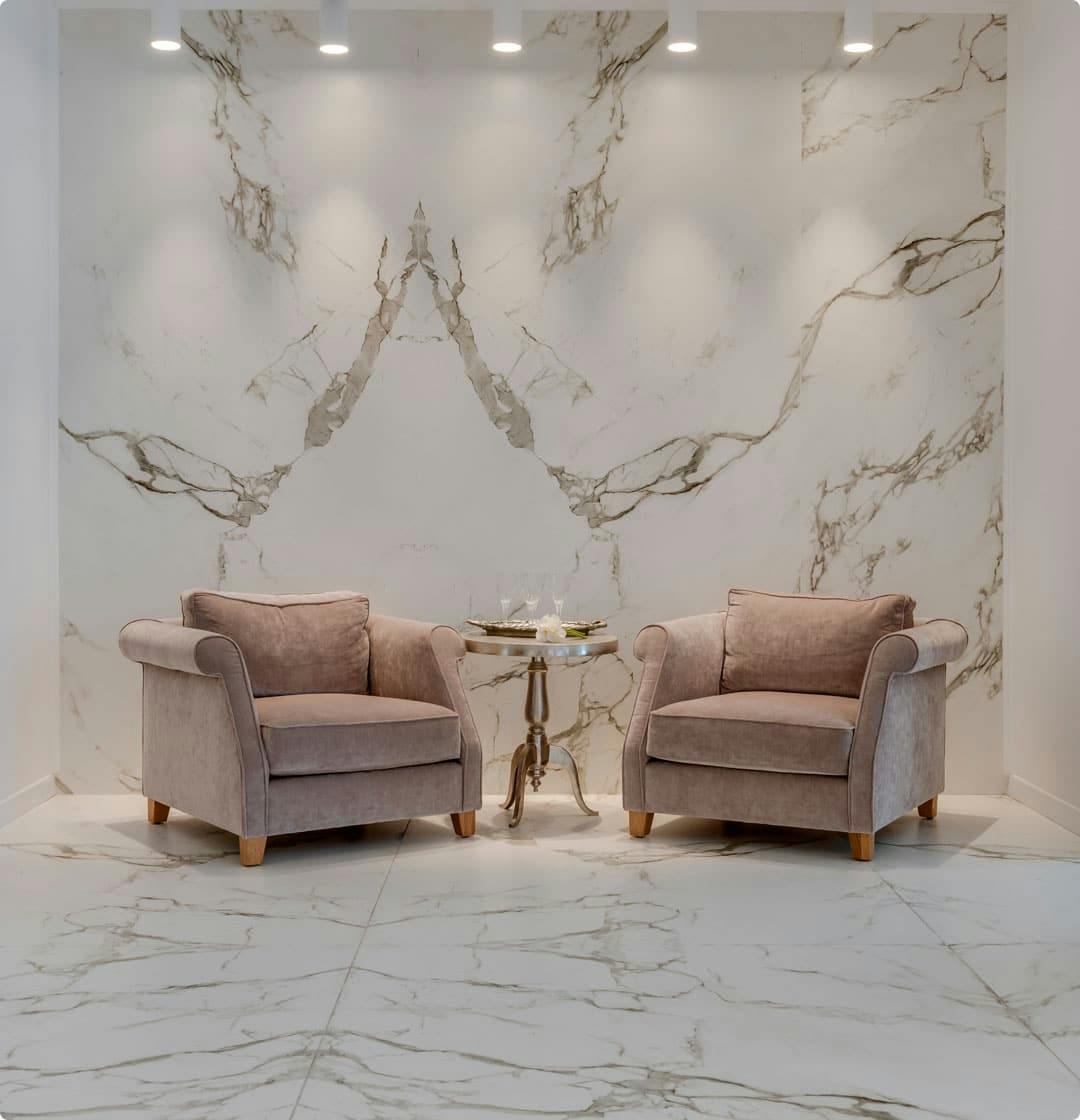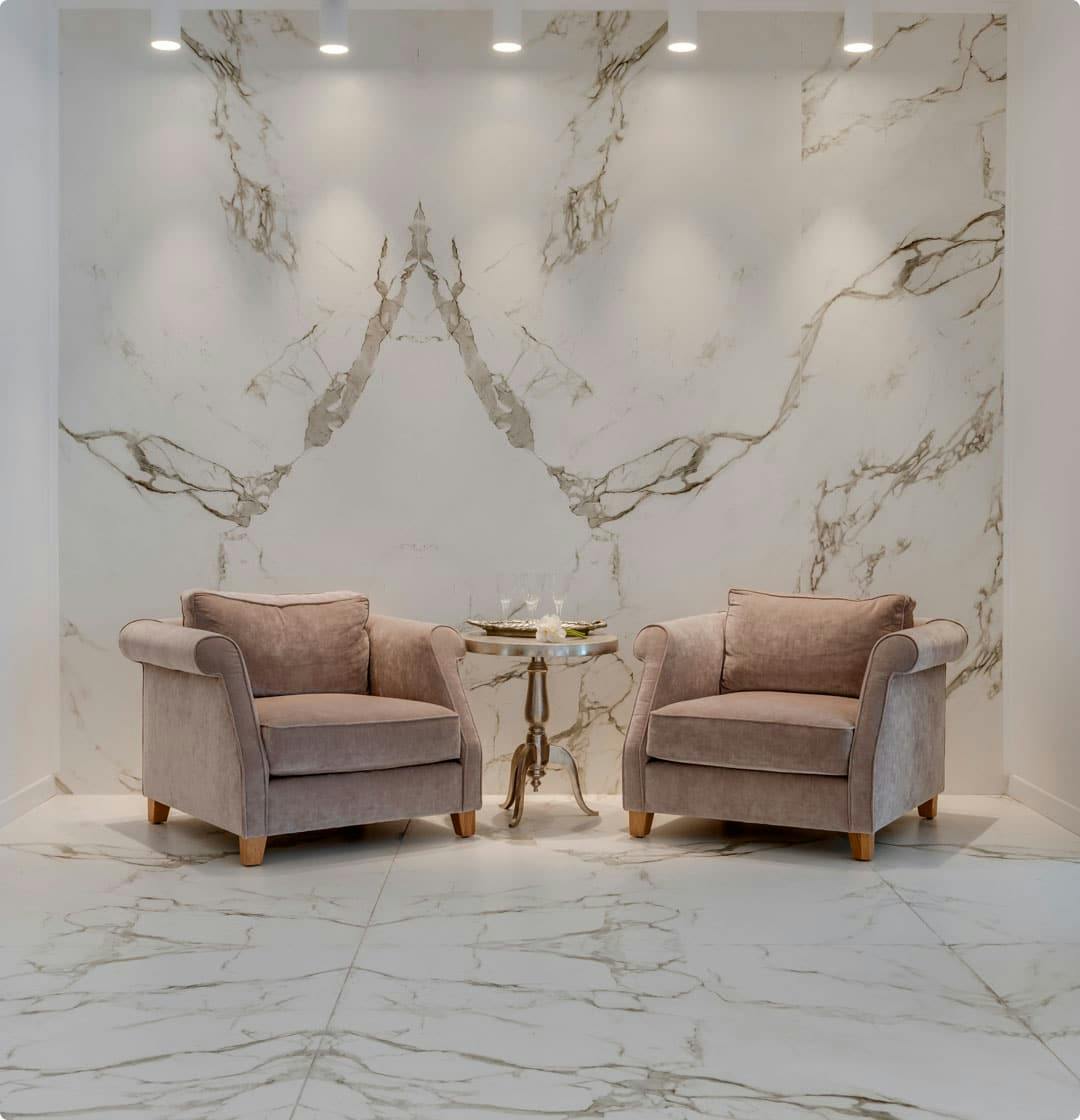 Natural Style
The Stonika collection centers around the beauty of natural stone, creating timeless and sophisticated spaces. Are you looking for a bright space? Then choose Olimpo, with its hyperrealistic Carrara marble reproduction; Bergen, with marked greyish veining on a white background; or Taga and Arga, evoking the quartzite of the Taj Mahal. They will all illuminate your space.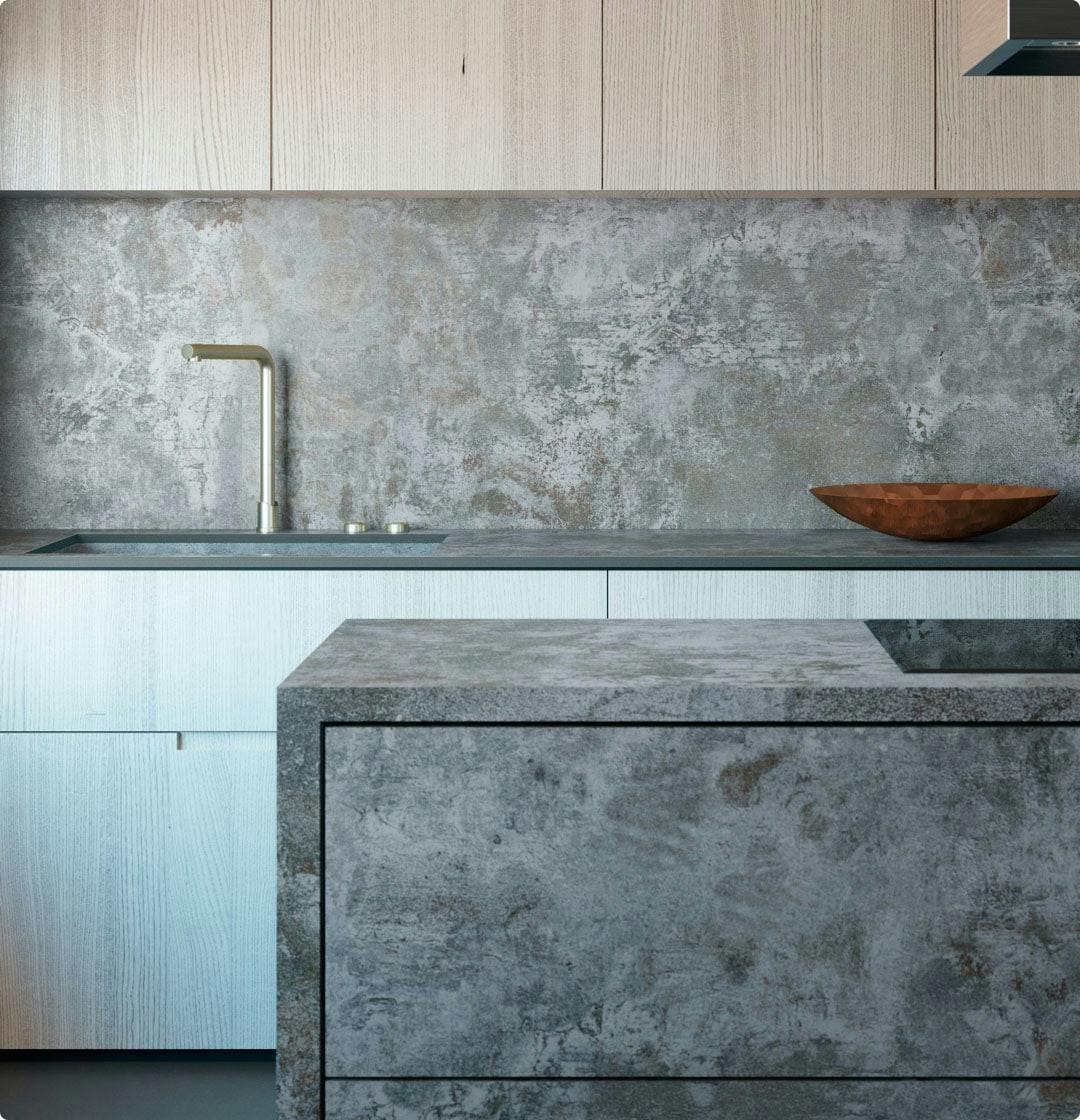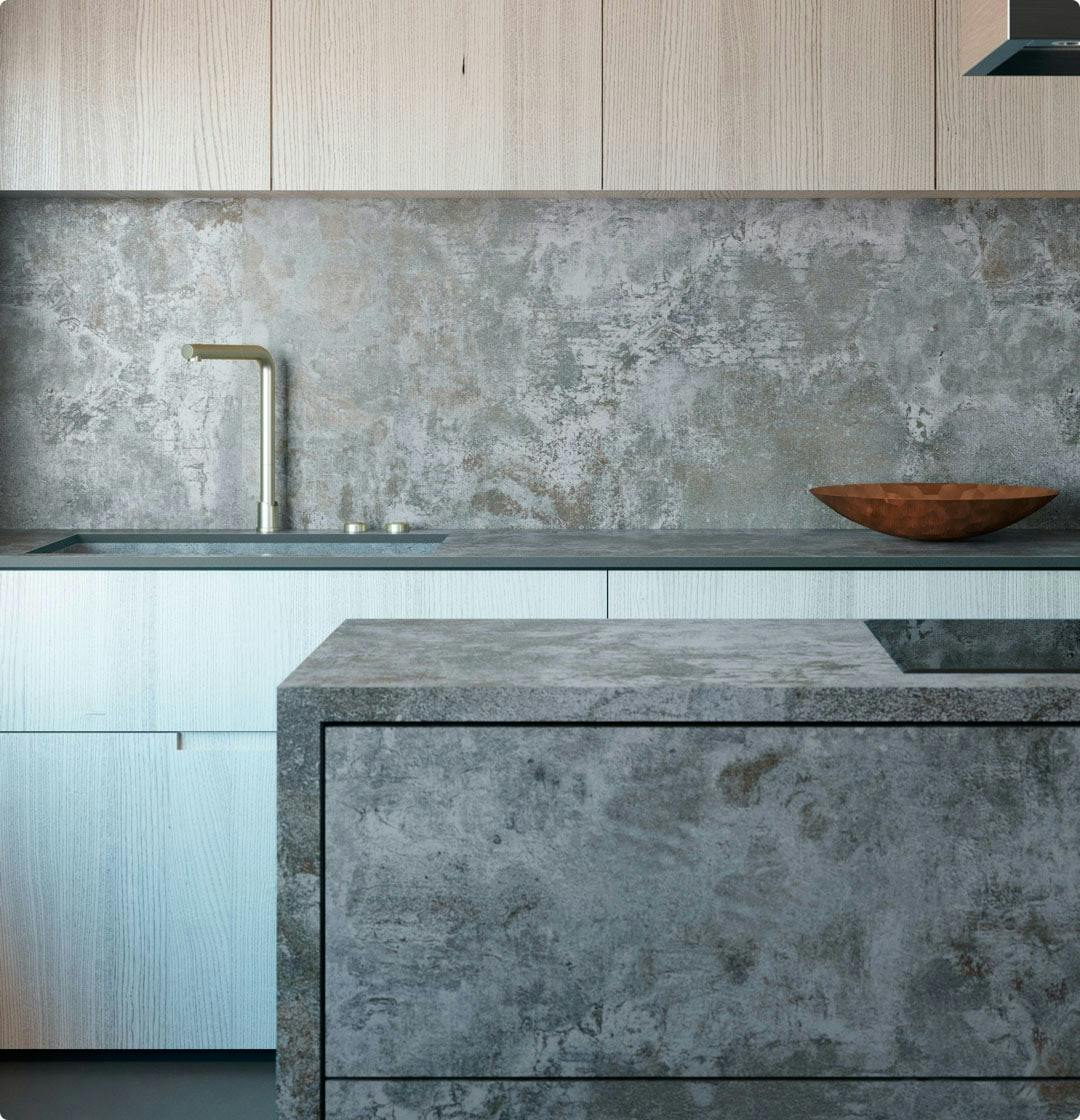 Industrial Style
The Industrial Collection is the perfect complement to the urban loft look. Cement, in all its various forms, looks classic and consistent in Kreta; worn and distressed in Orix; dark in Laos; or bleached in Lunar. Radium recreates the look of oxidized and acid-treated steel; Nilium, in white, grey, and silver tones; and Trilium, an intense color mixture inspired by volcanic stones that create a rusted effect.
Low maintenance and easy cleaning with a 25-year warranty
Combine your Dekton cladding with other Cosentino products