Unique design and unmatched durability
Silestone, Dekton, and Sensa surfaces fitted in pieces of furniture with a unique and timeless design.
Using the same material for kitchen and bathroom countertops, cabinets, drawers, and kitchen and living room tables is a rising trend. This result is neat, continuous surfaces where joints fade away to create a consistent and appealing effect.
Dekton, the skin of furniture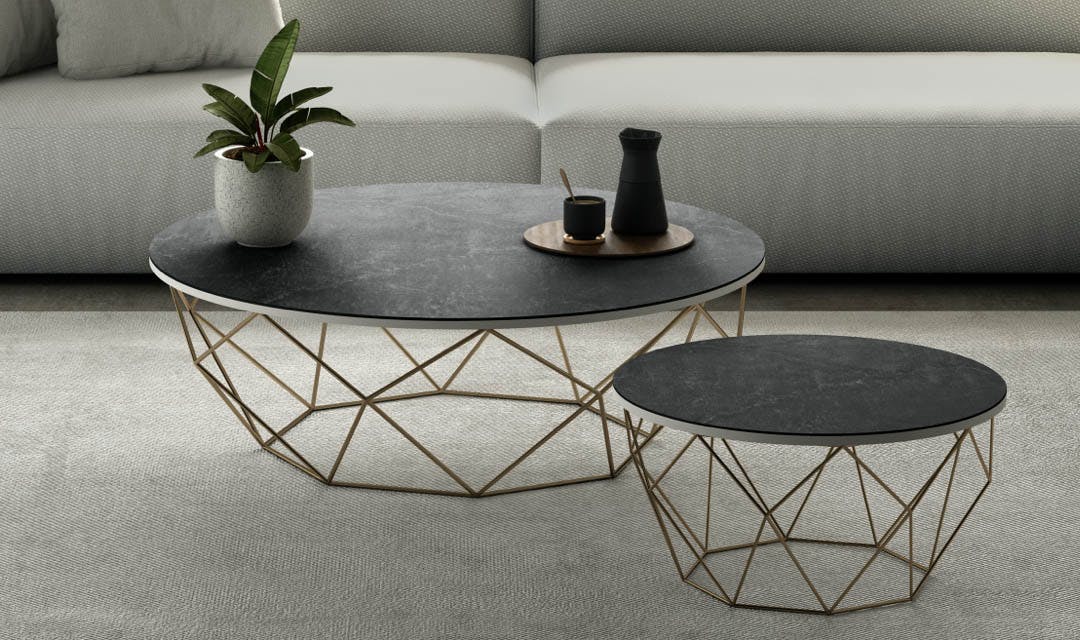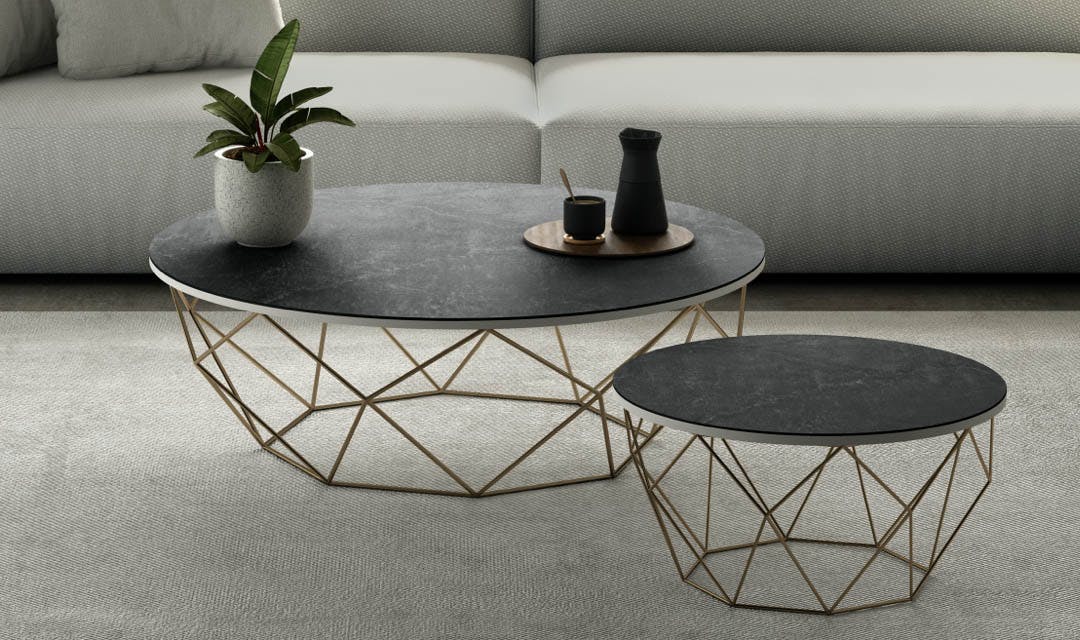 Dekton 8mm and 12mm
Ideal thicknesses for tables, sideboards, and coffee tables.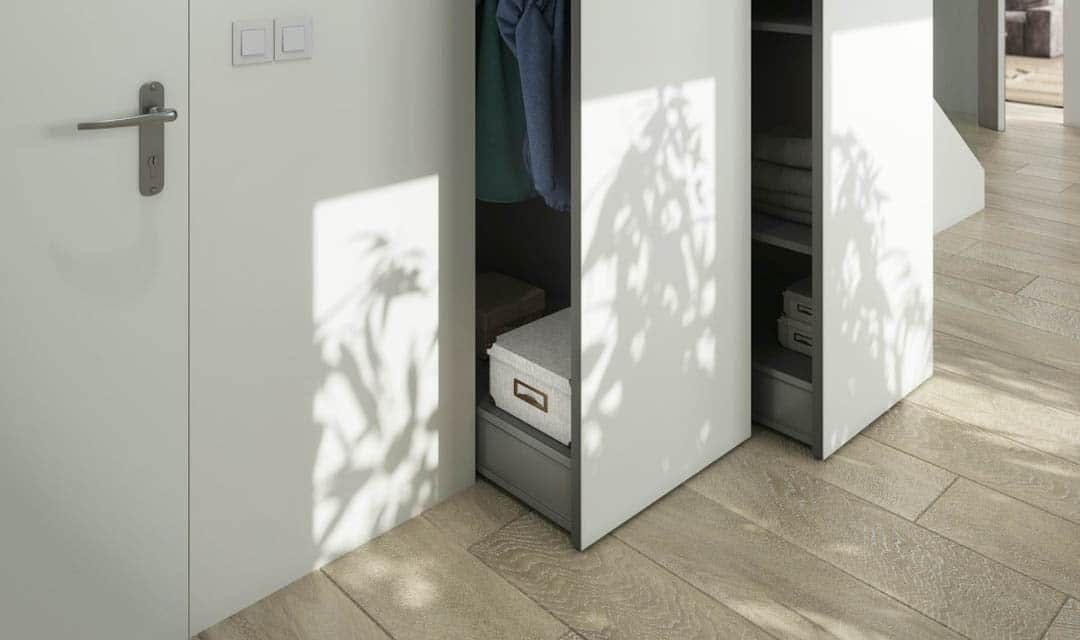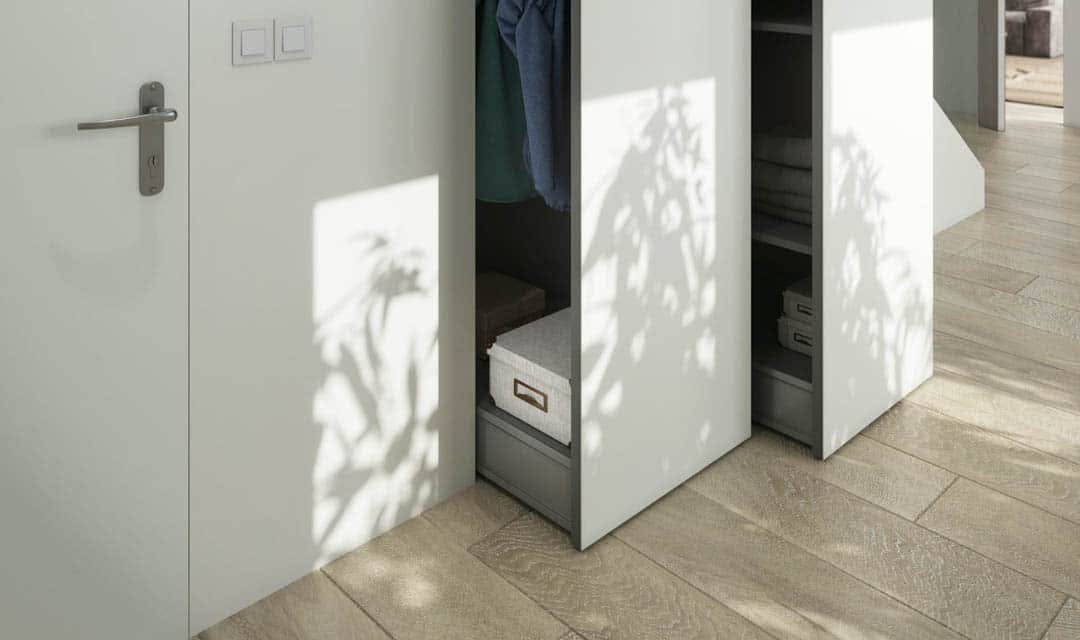 Dekton Slim 4mm
It can be used for kitchen and bathroom furniture, and also for indoor and outdoor tabletops.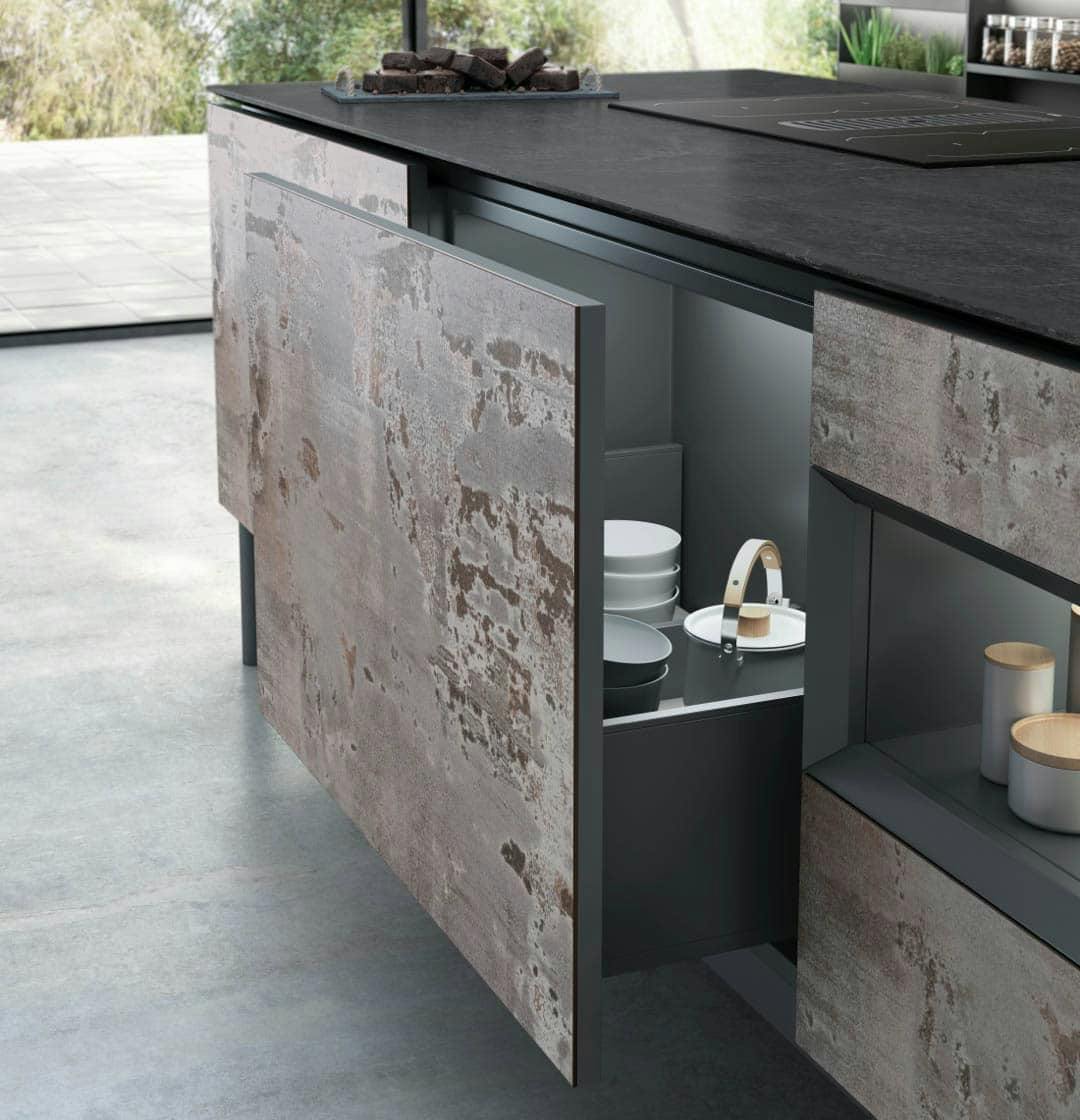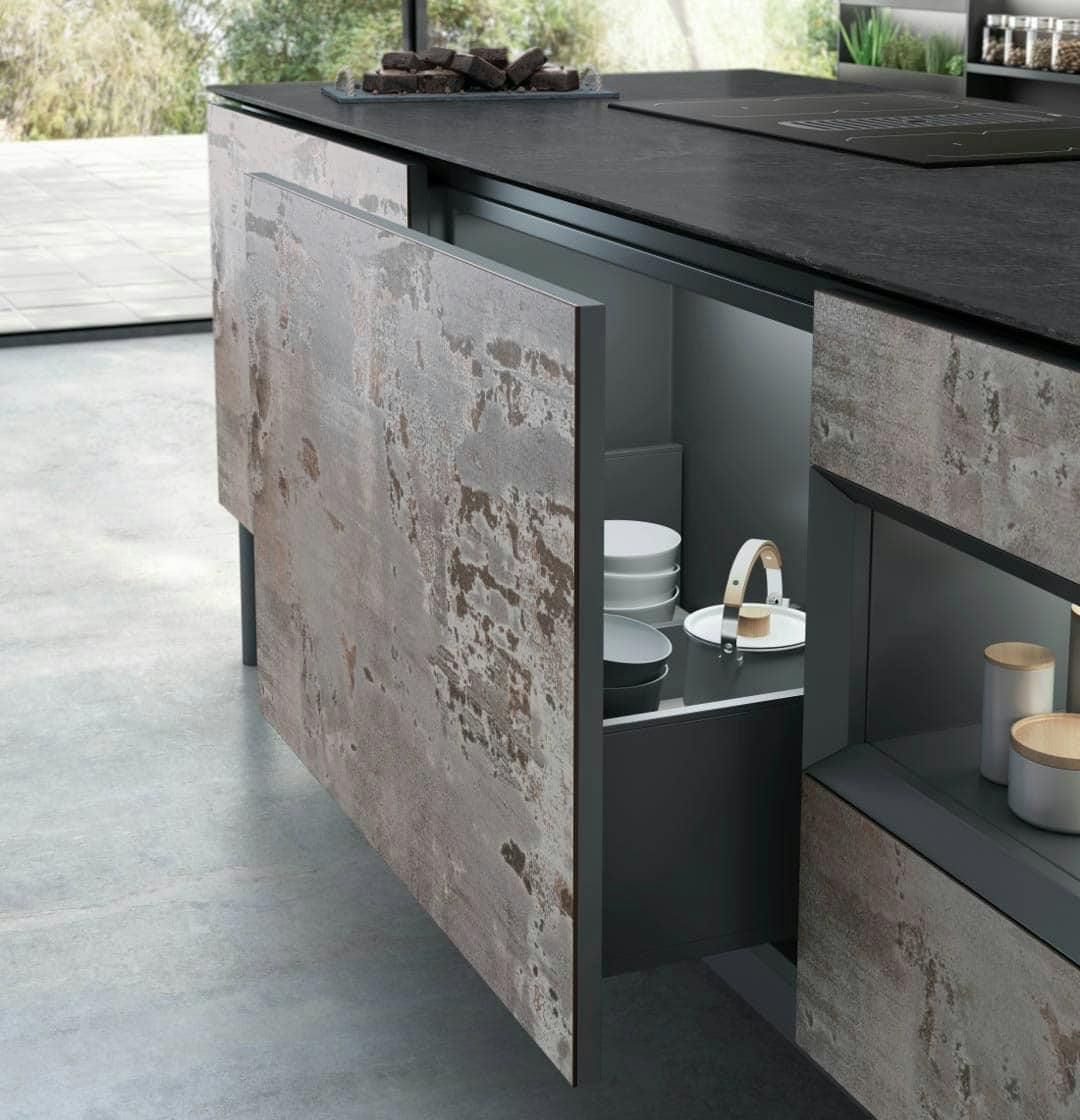 Dekton Slim cladding
You choose the design and Dekton® provides the best finish.
Thanks to its 4mm thickness, Dekton® Slim is incredibly easy to work with. Its lightness and high performance make it the perfect solution for all types of furniture and can be fitted to any design: in white and gold, black and silver, and more.
Cabinets fitted into the island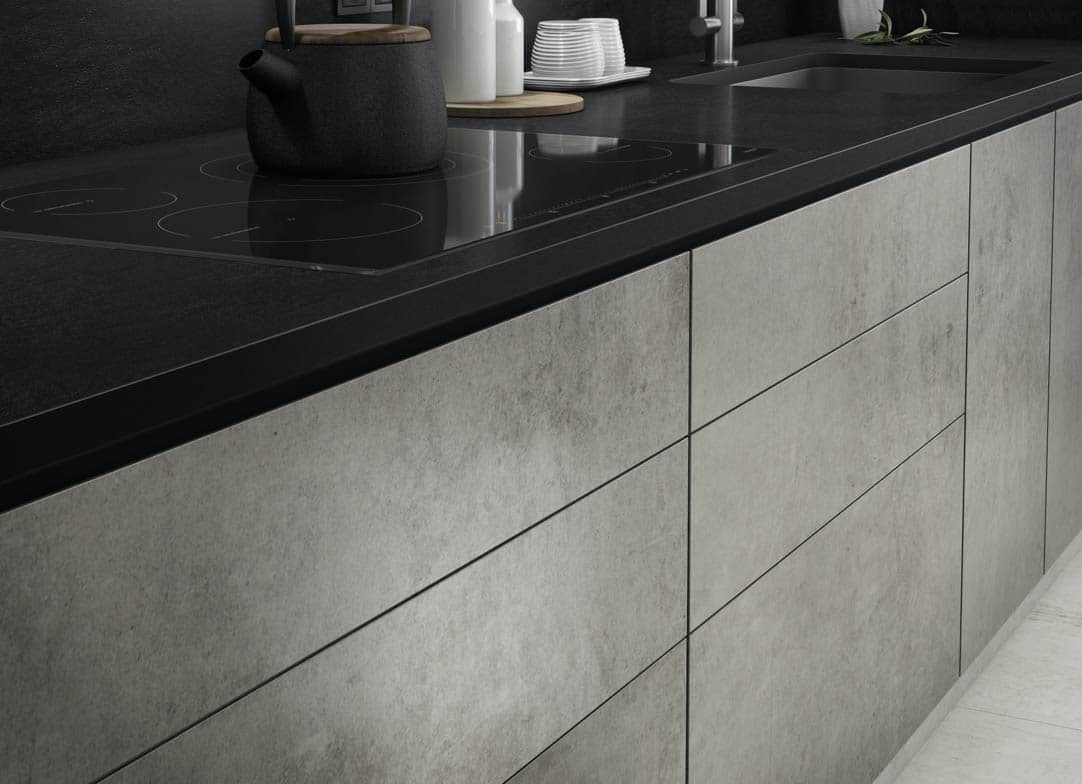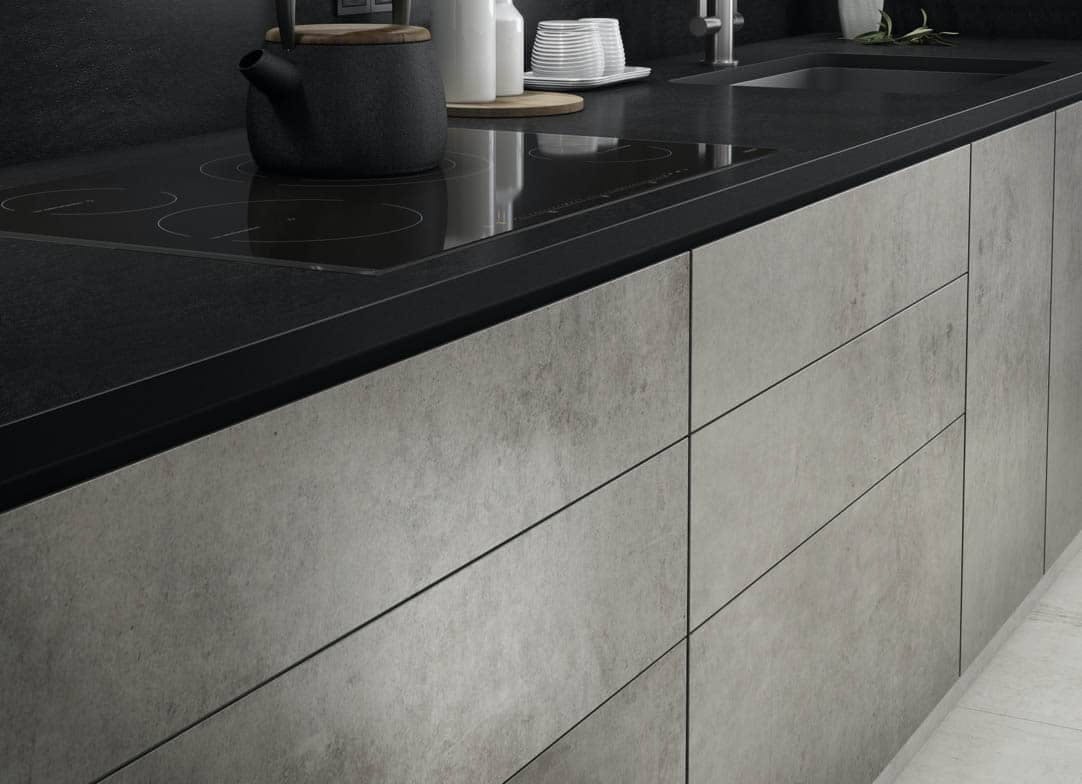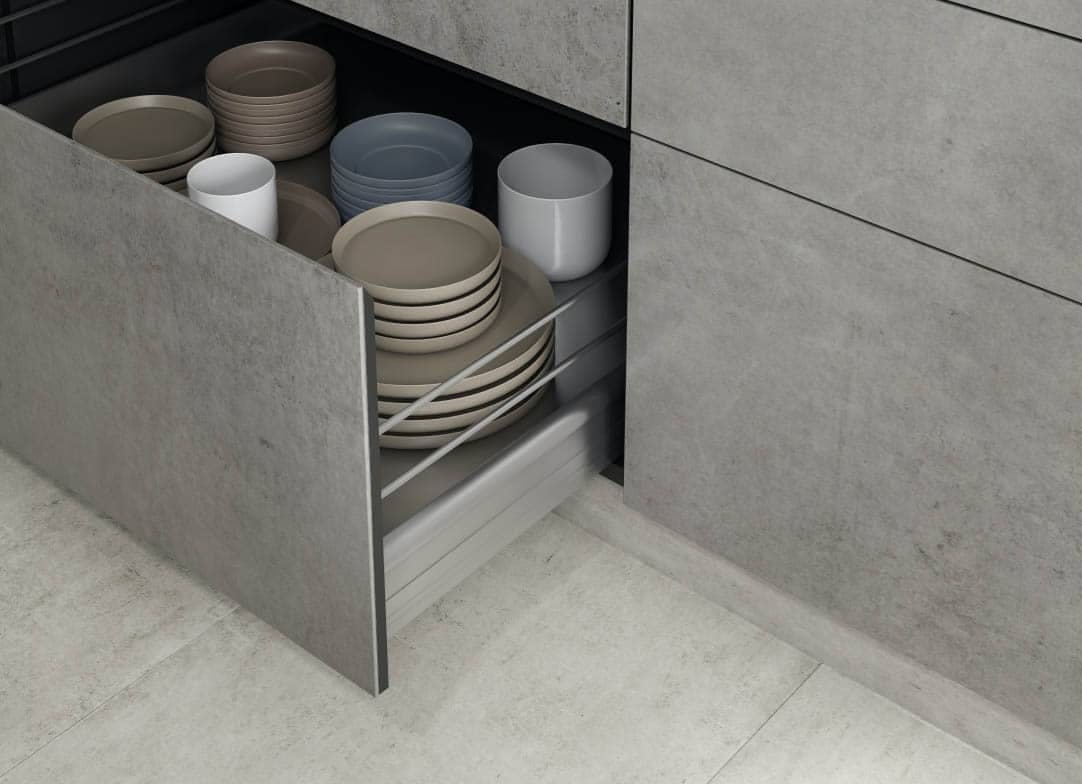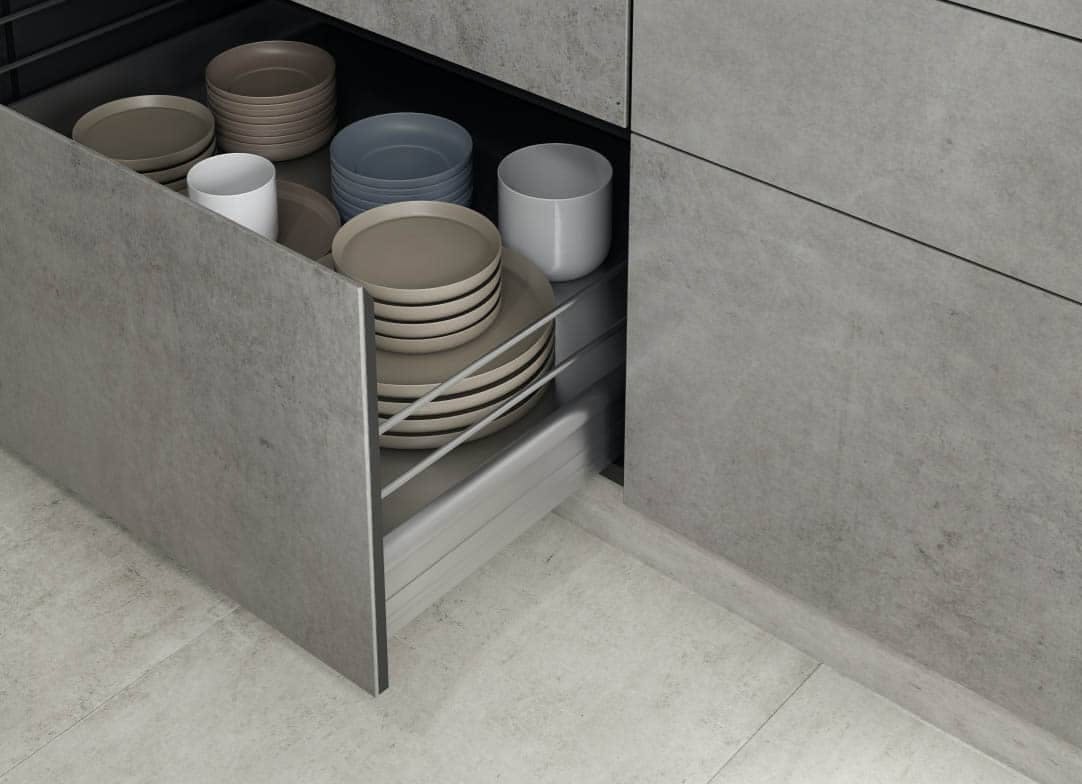 Ideal for cabinet and kitchen door cladding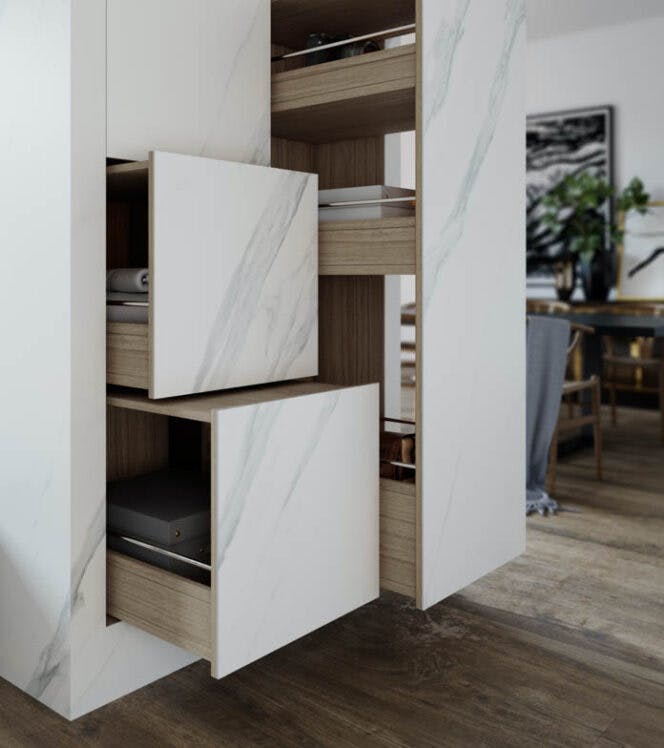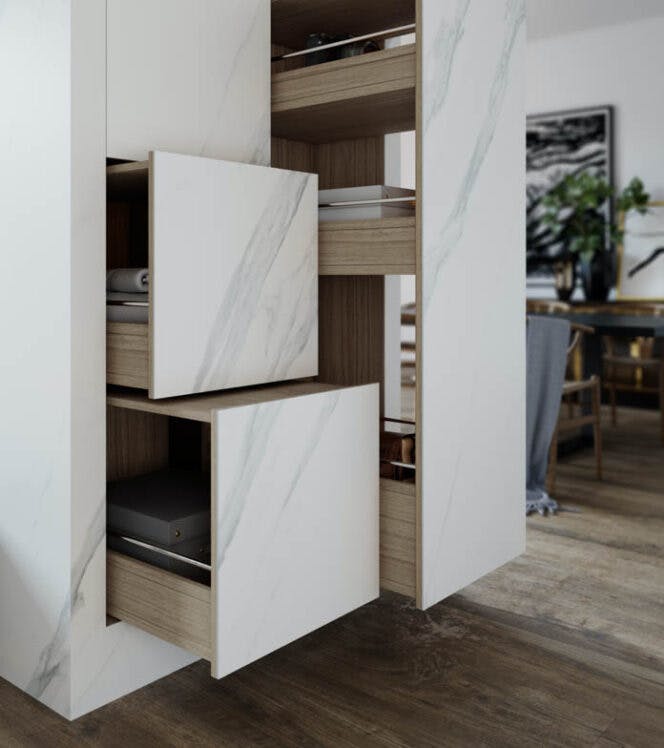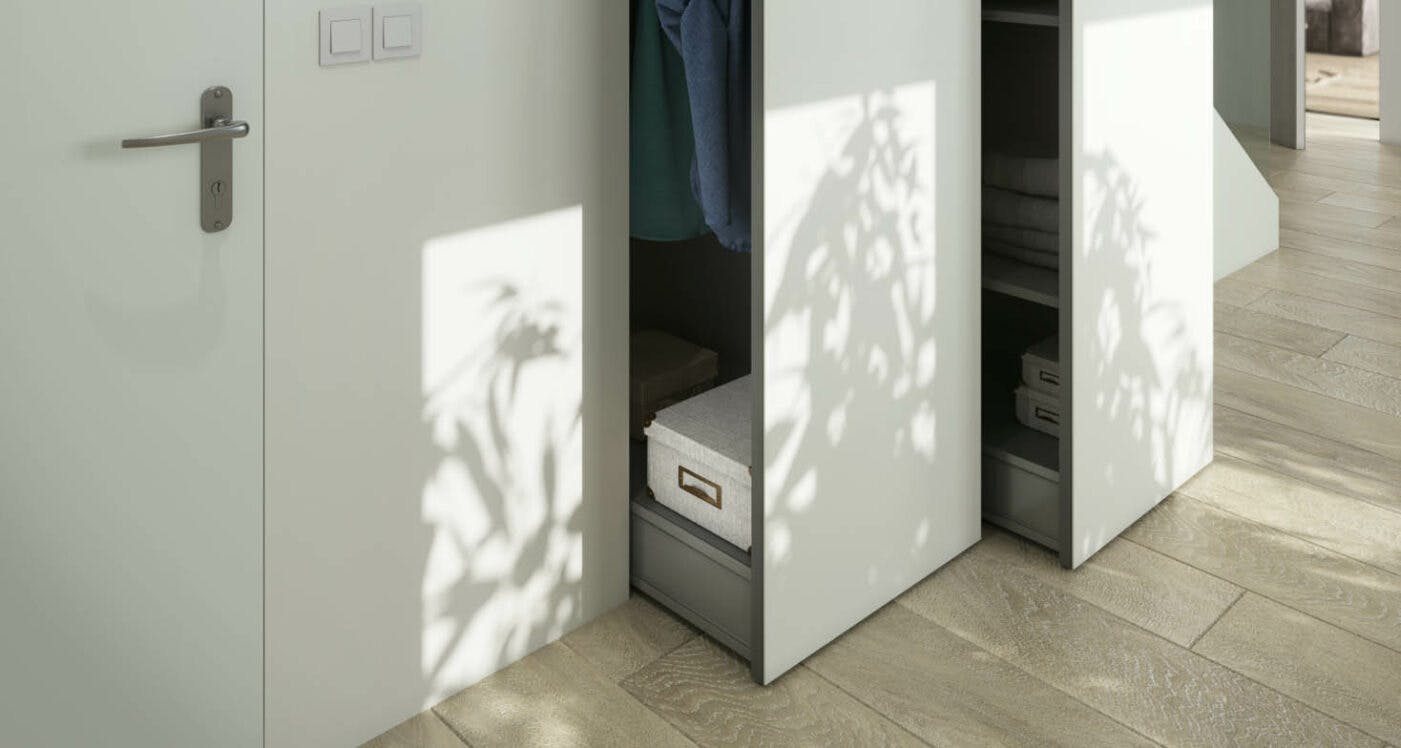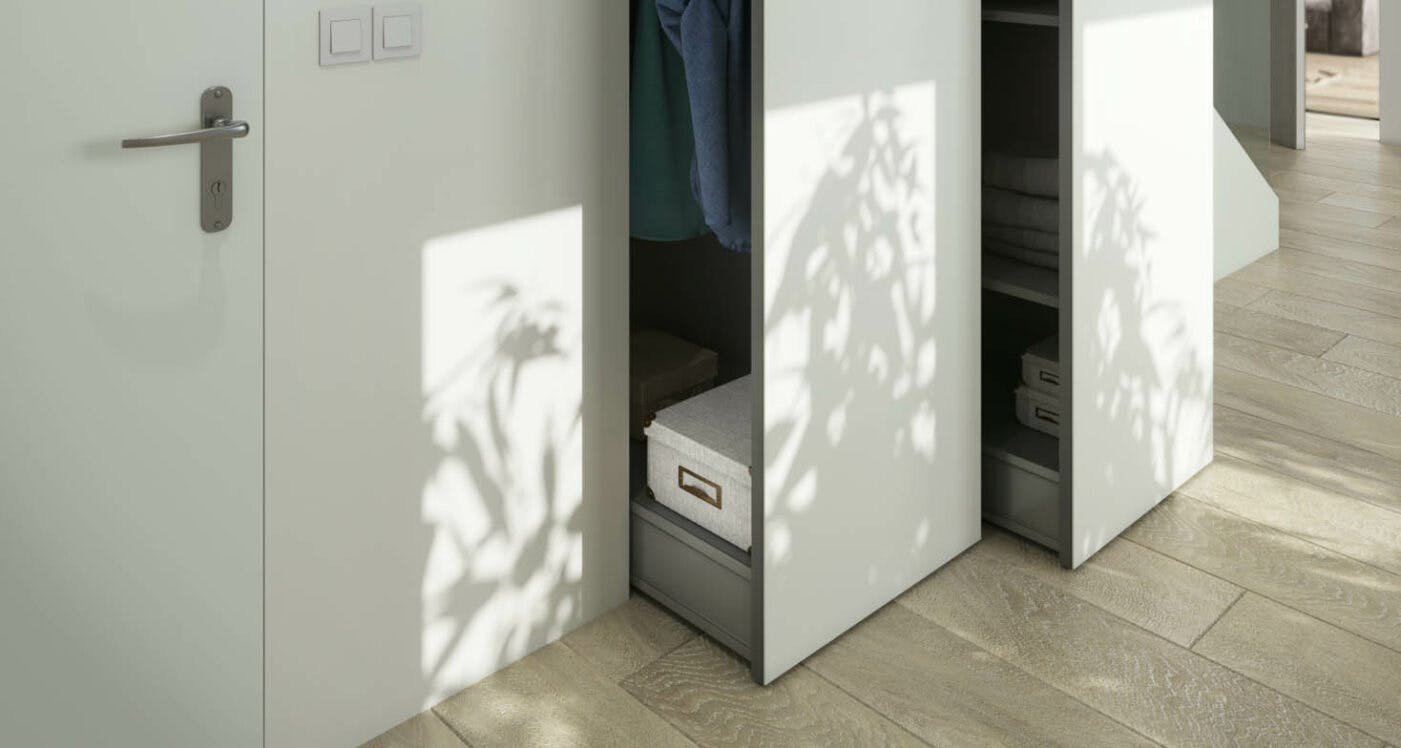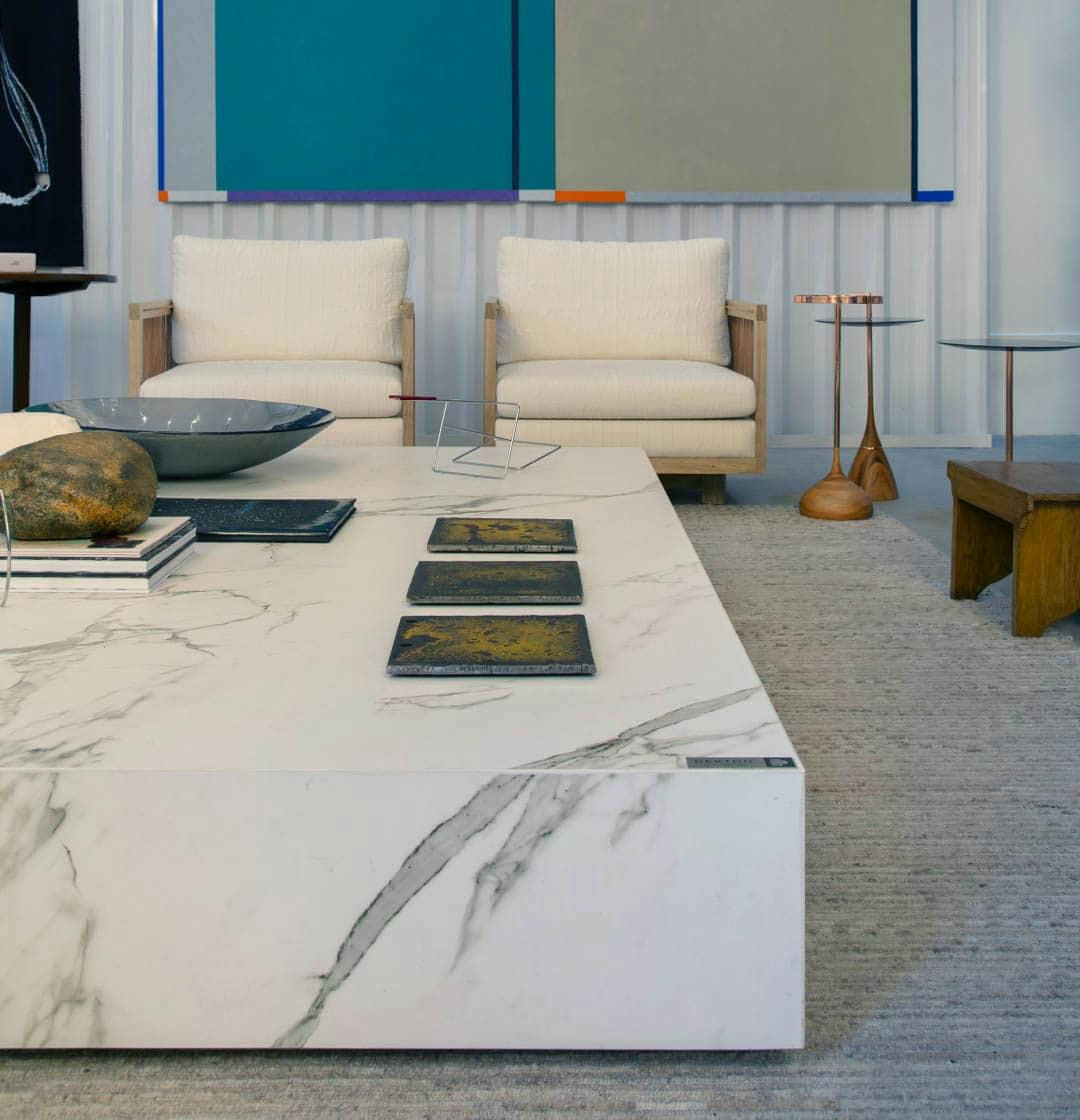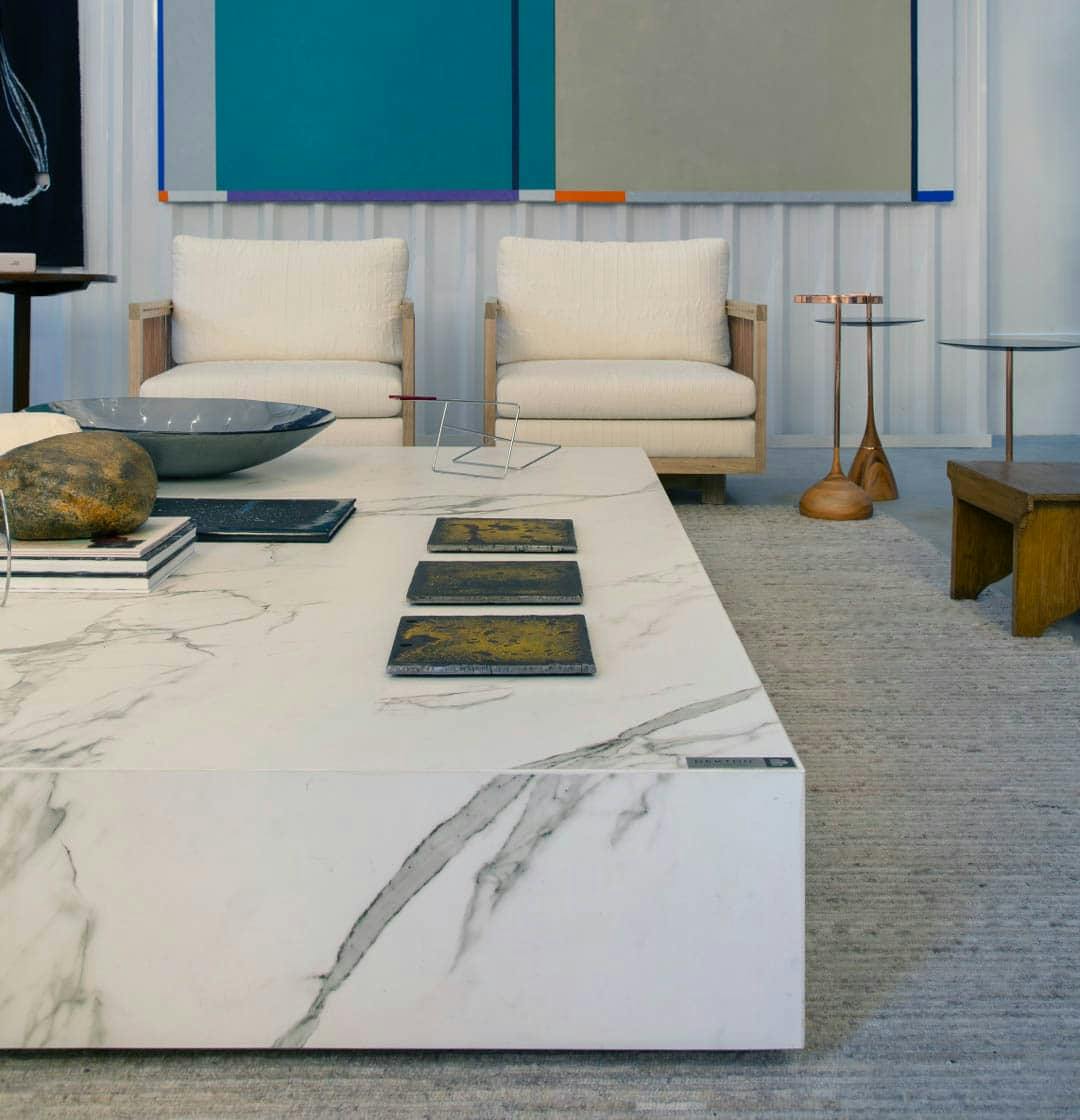 Large cubic blocks
Dekton® makes it possible to clad large pieces of furniture as if they were freshly quarried blocks of stone. In this project, the interior designer has used large-format Dekton® Aura to create a very impressive coffee table of extraordinary dimensions.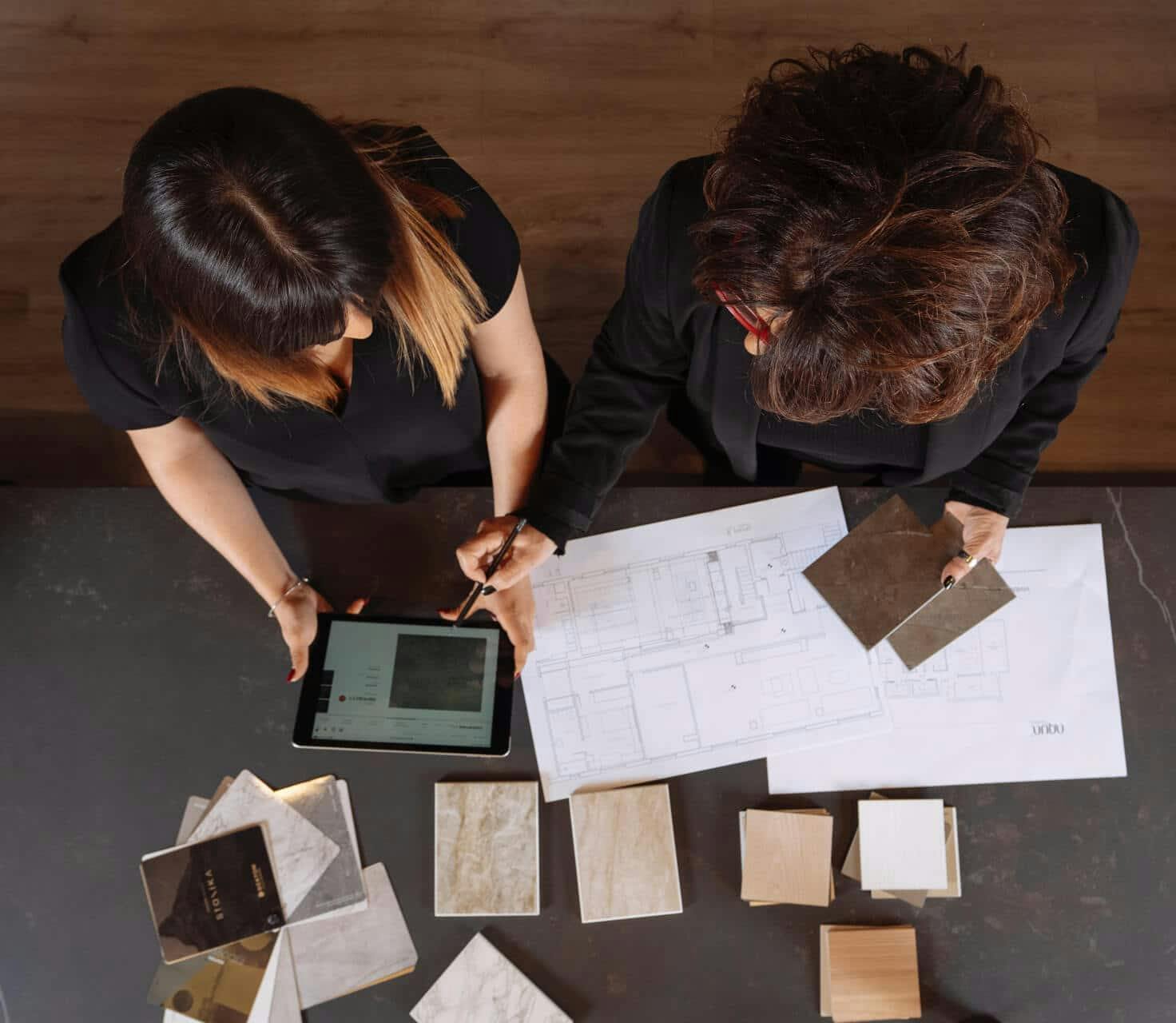 Find your closest Cosentino Dealer
Locate the Cosentino-certified shops and fabricators nearest you!
Go to locator
Silestone: color depth and durability for tables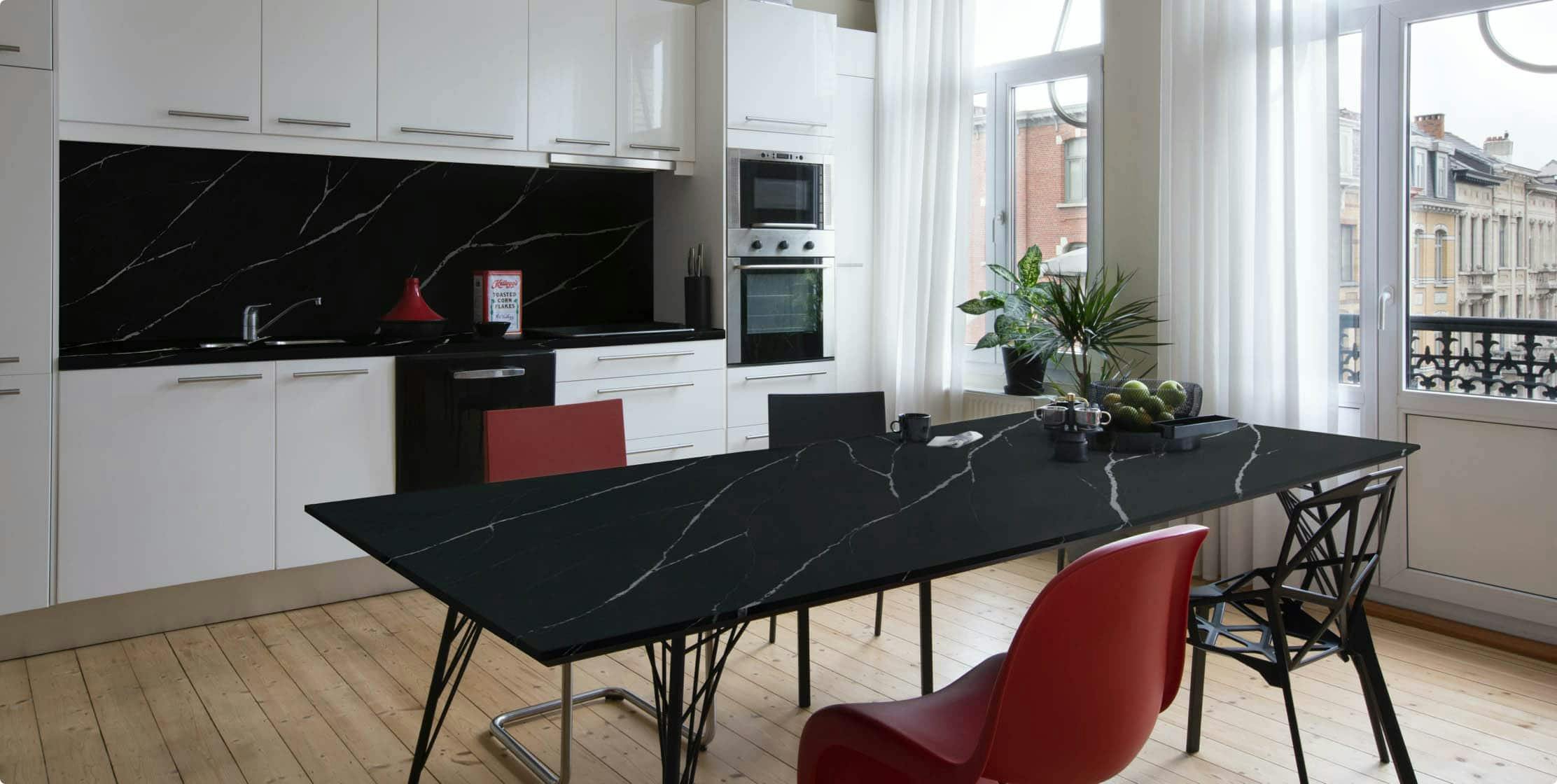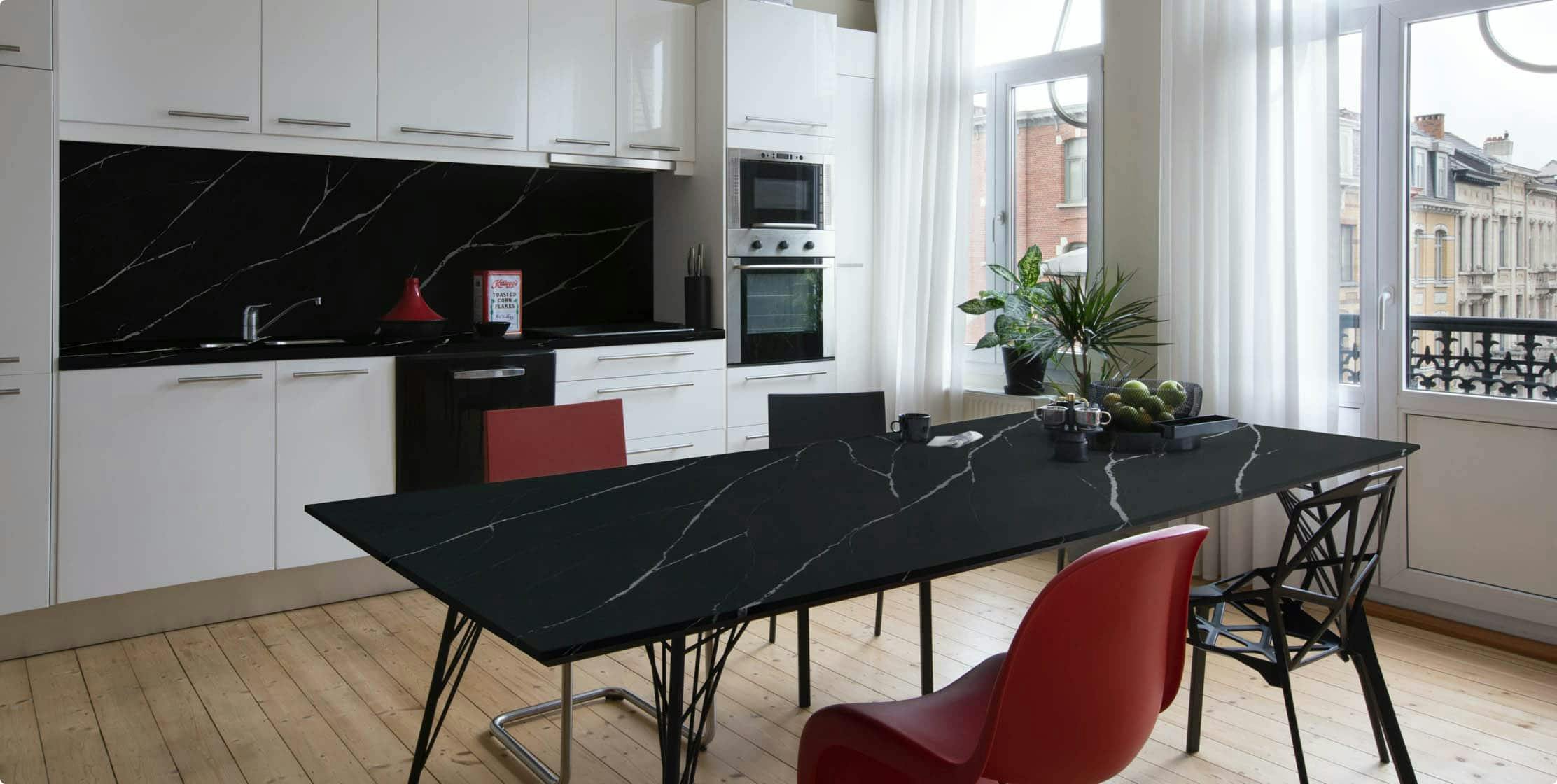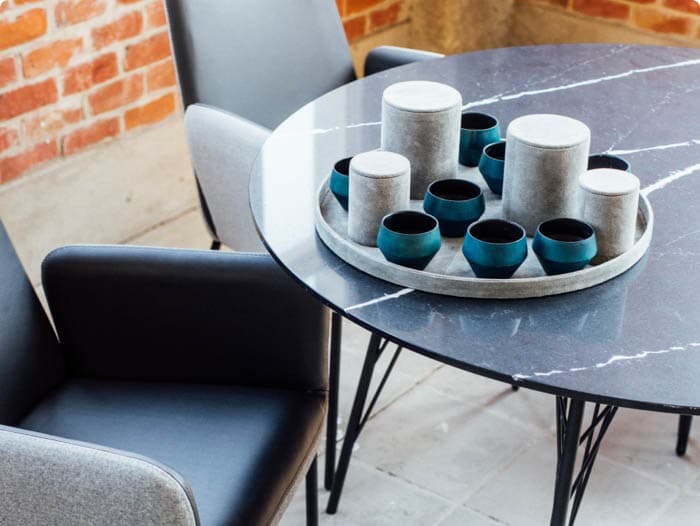 Versatility for indoor spaces
Adaptable and easy to pair tables for kitchen, bathroom, and living room spaces.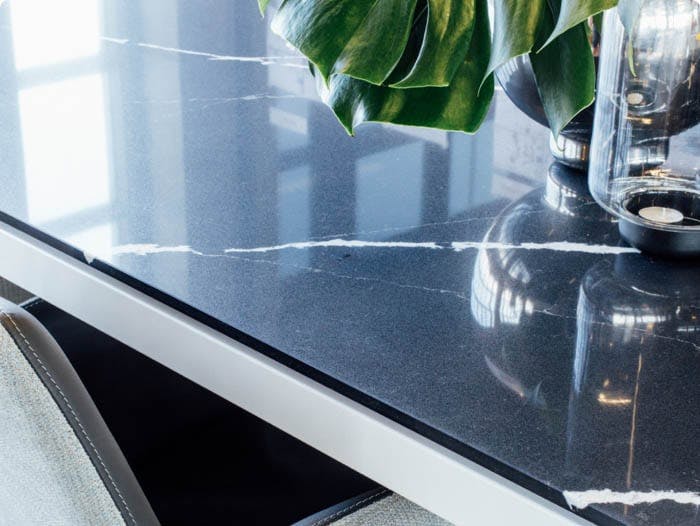 12mm thickness
Tables with a durable and practical surface.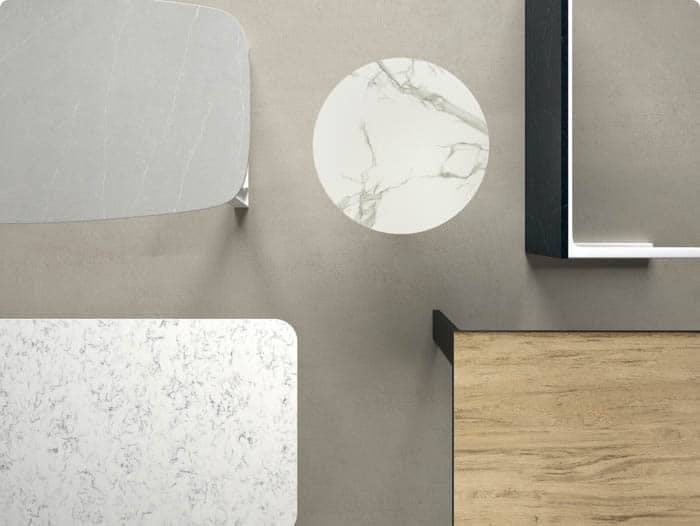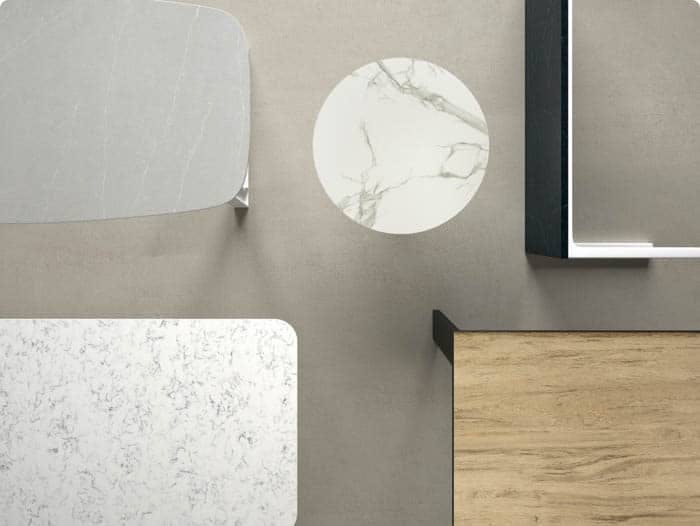 Range of colors and textures
Tables with unique color tones, fine veins, and sensual textures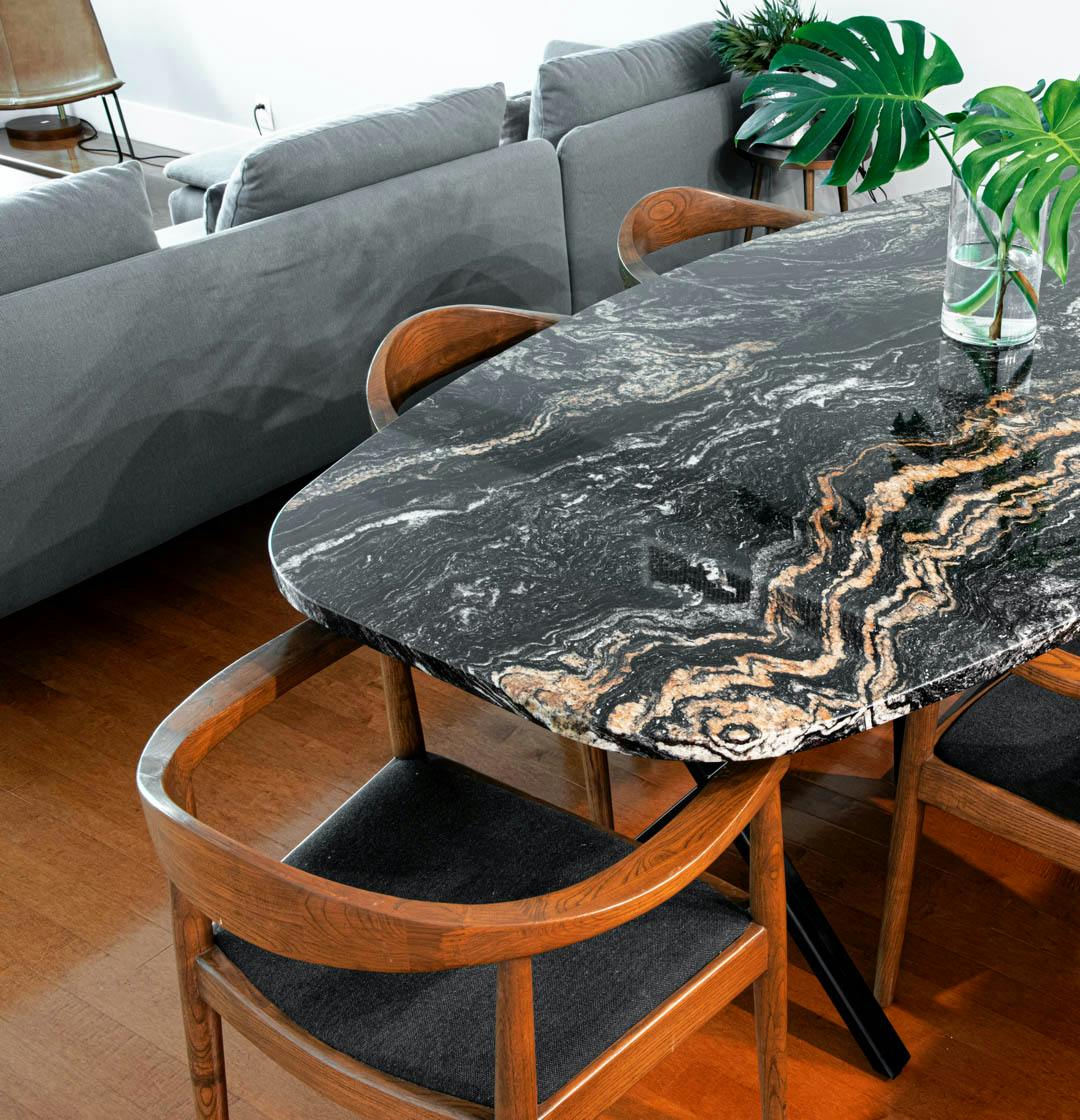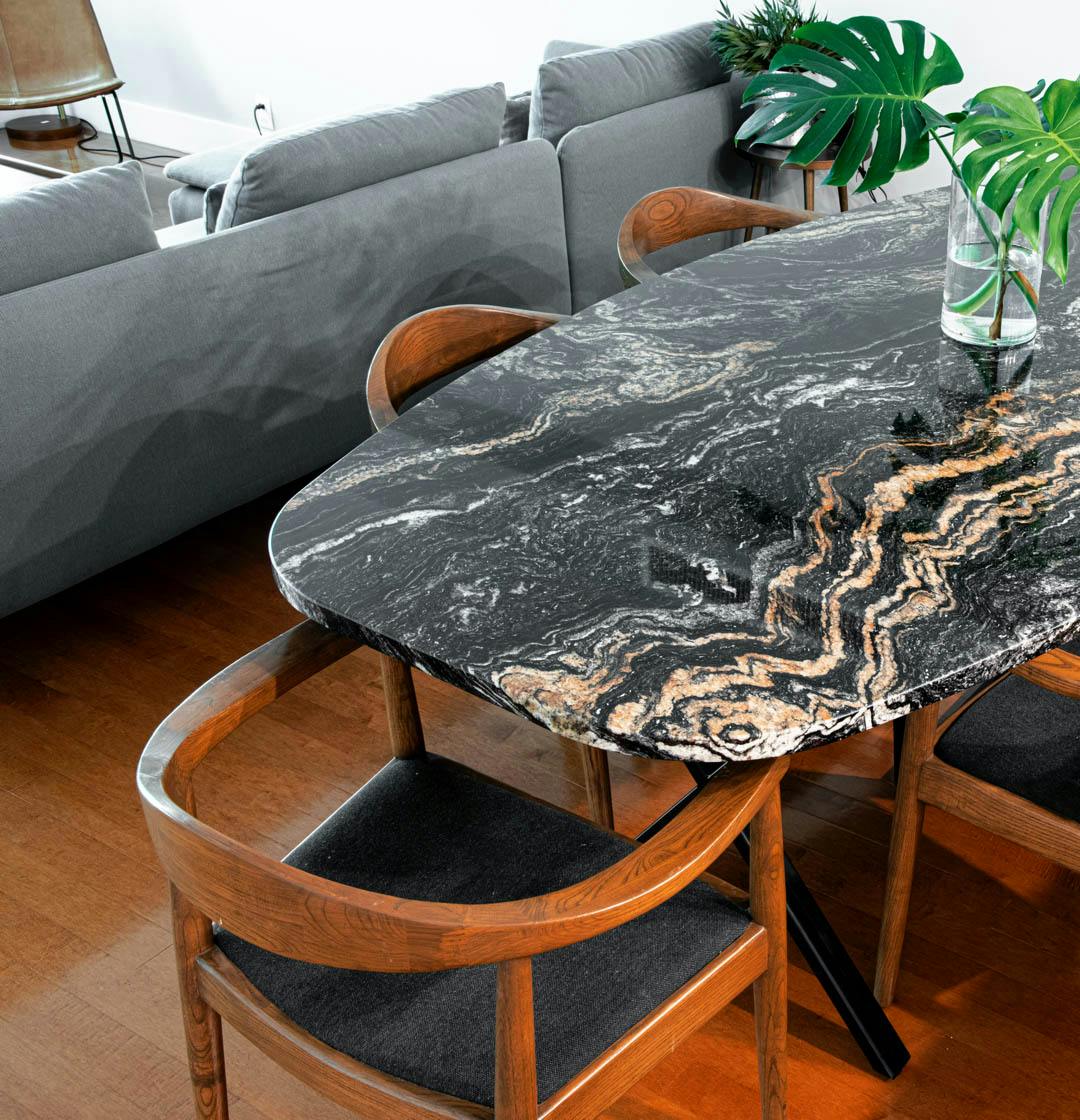 Sensa: Unique veining on a natural stain-resistant surface
With Sensa by Cosentino®, the designer can let their creativity flow and choose natural materials with unique and distinctive veins, such as Orinoco. Since Sensa by Cosentino® is protected natural stone, the designer can select the part of the stone that best suits their design, making it unique, original, and imposing.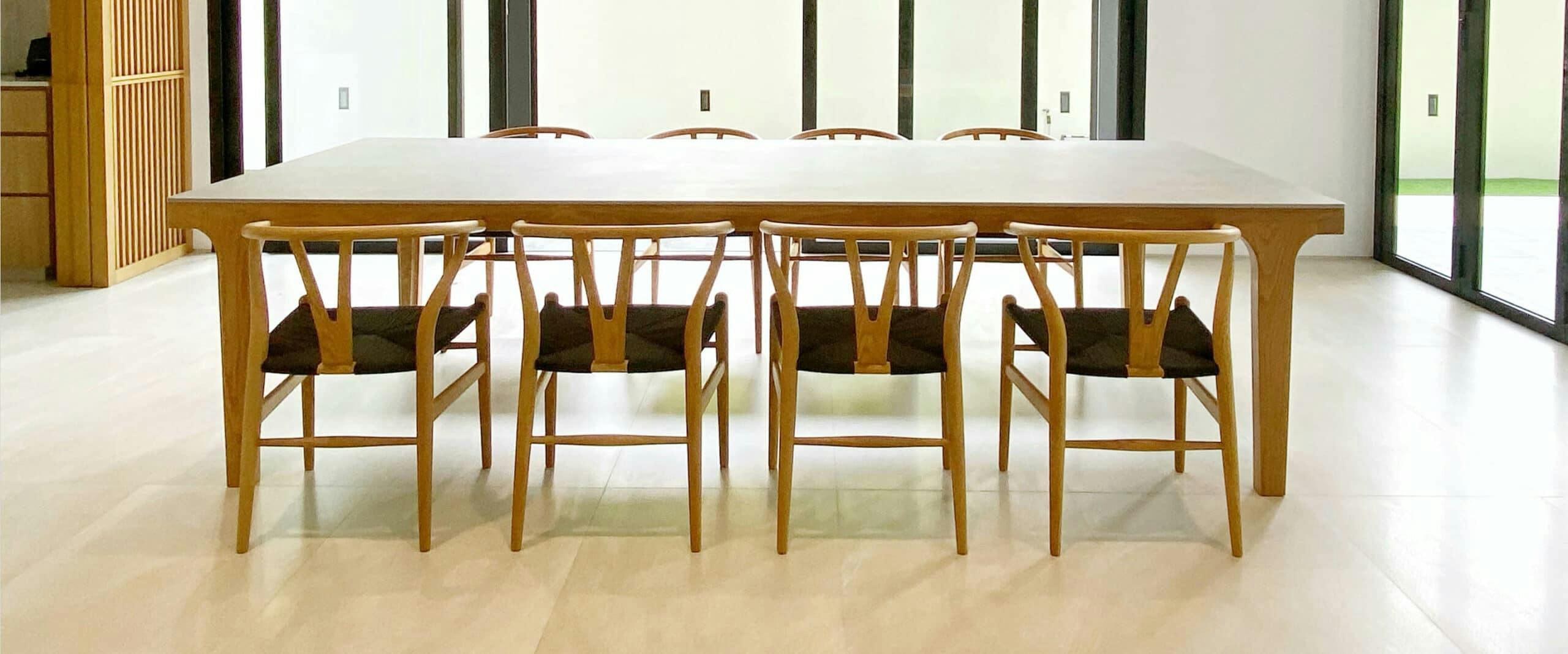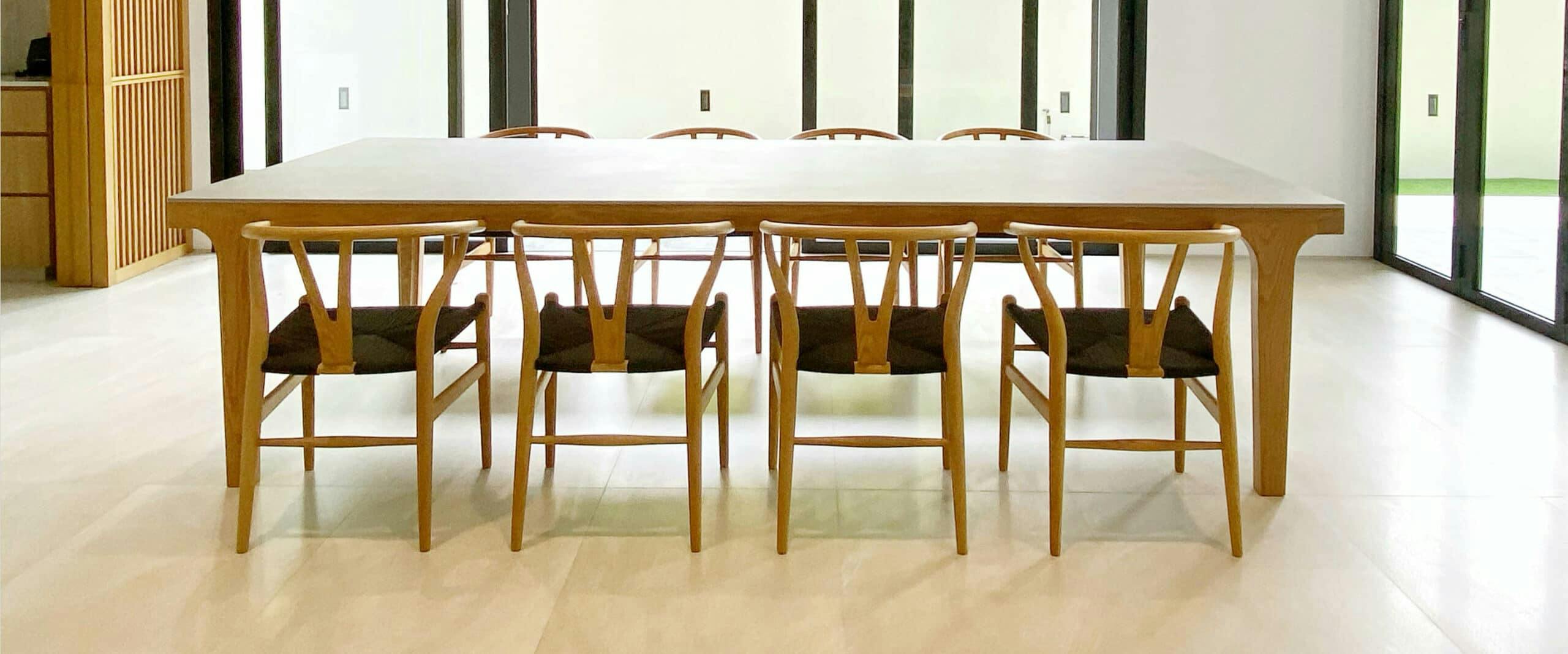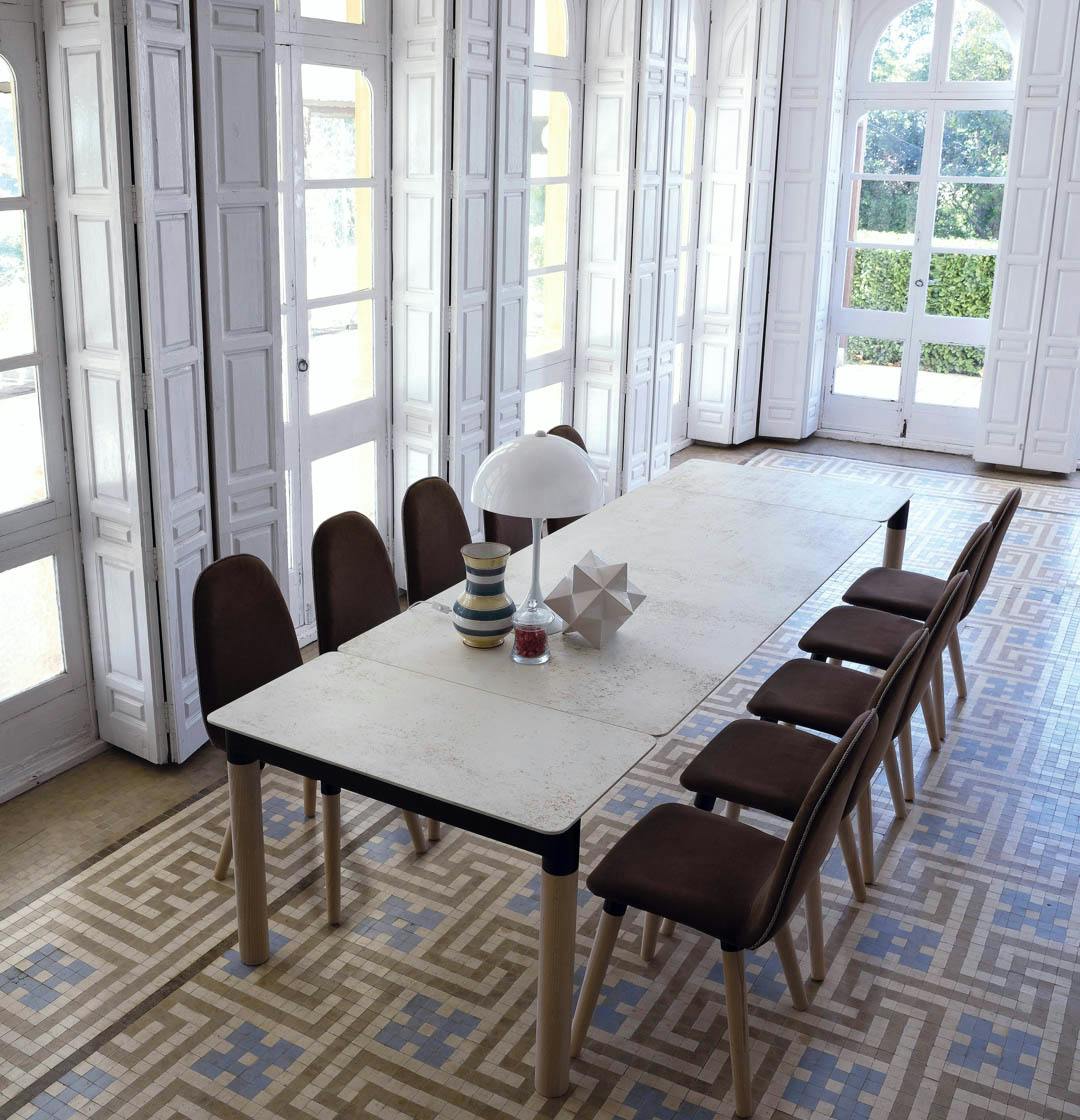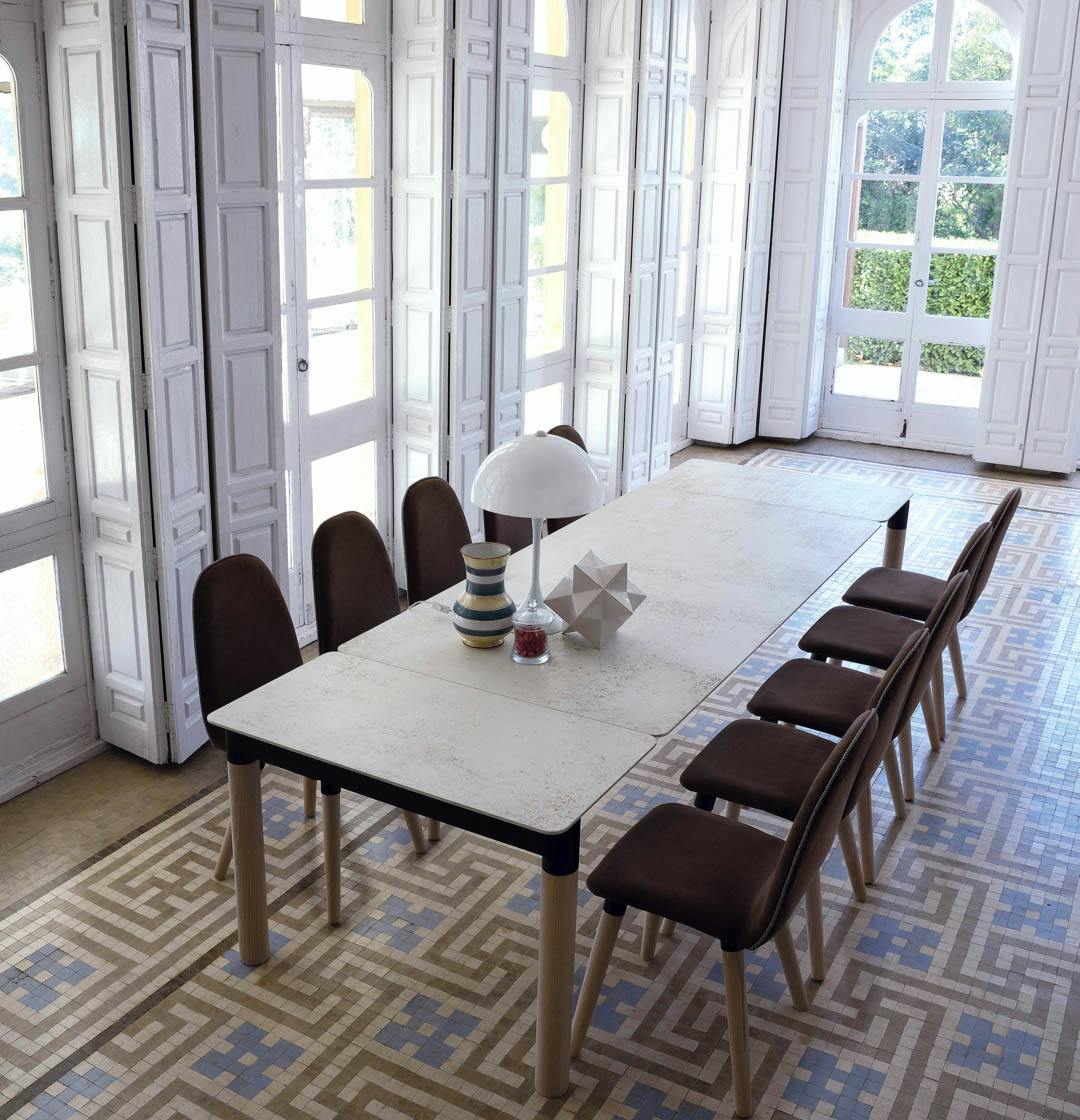 Perfect match for dining tables
If there is one place where Dekton's® properties really stand out, it's in the design of a dining table, and if they are really large then all the better! The designer chooses the table structure, the chairs that will complement it, and the Dekton® color that will be used on the structure from a vast array of finishes, depending on the desired style. You can opt for a continuous surface measuring 3 meters long and 4, 8, or 12 millimeters thick and also select the slab and the cut so that the veining, texture, finish, and more, are the most suitable for your design.
Fully adaptable in modular systems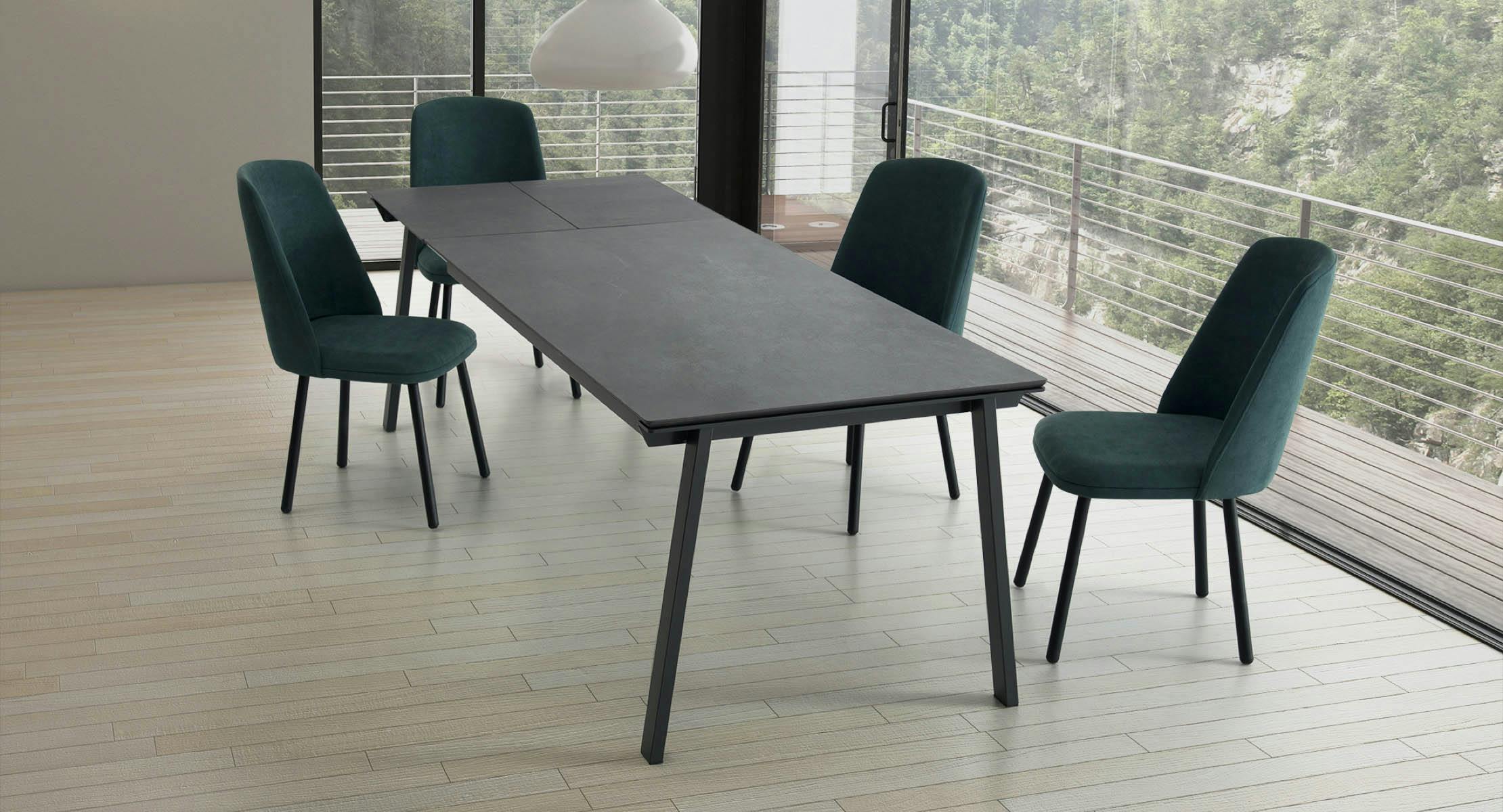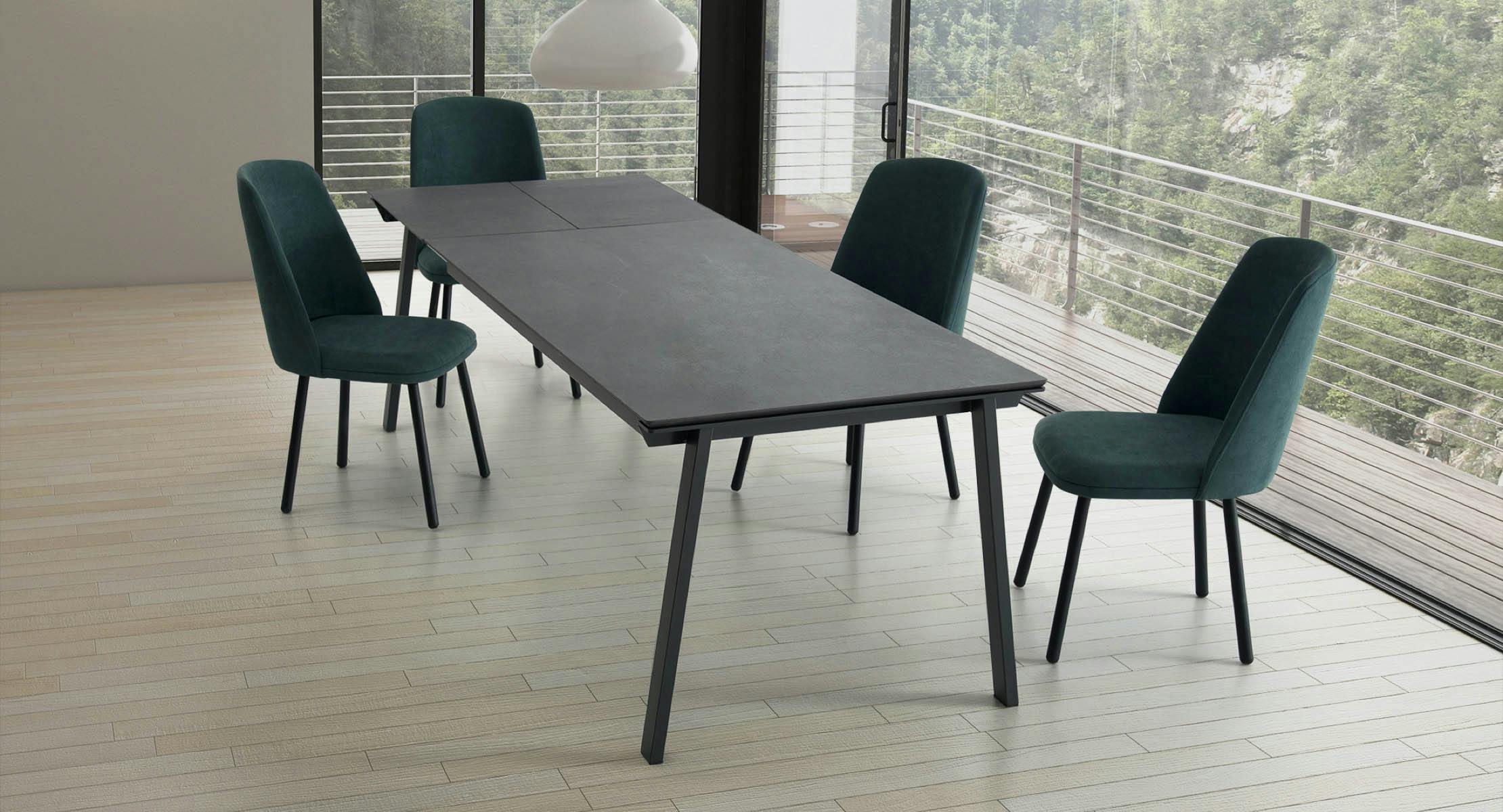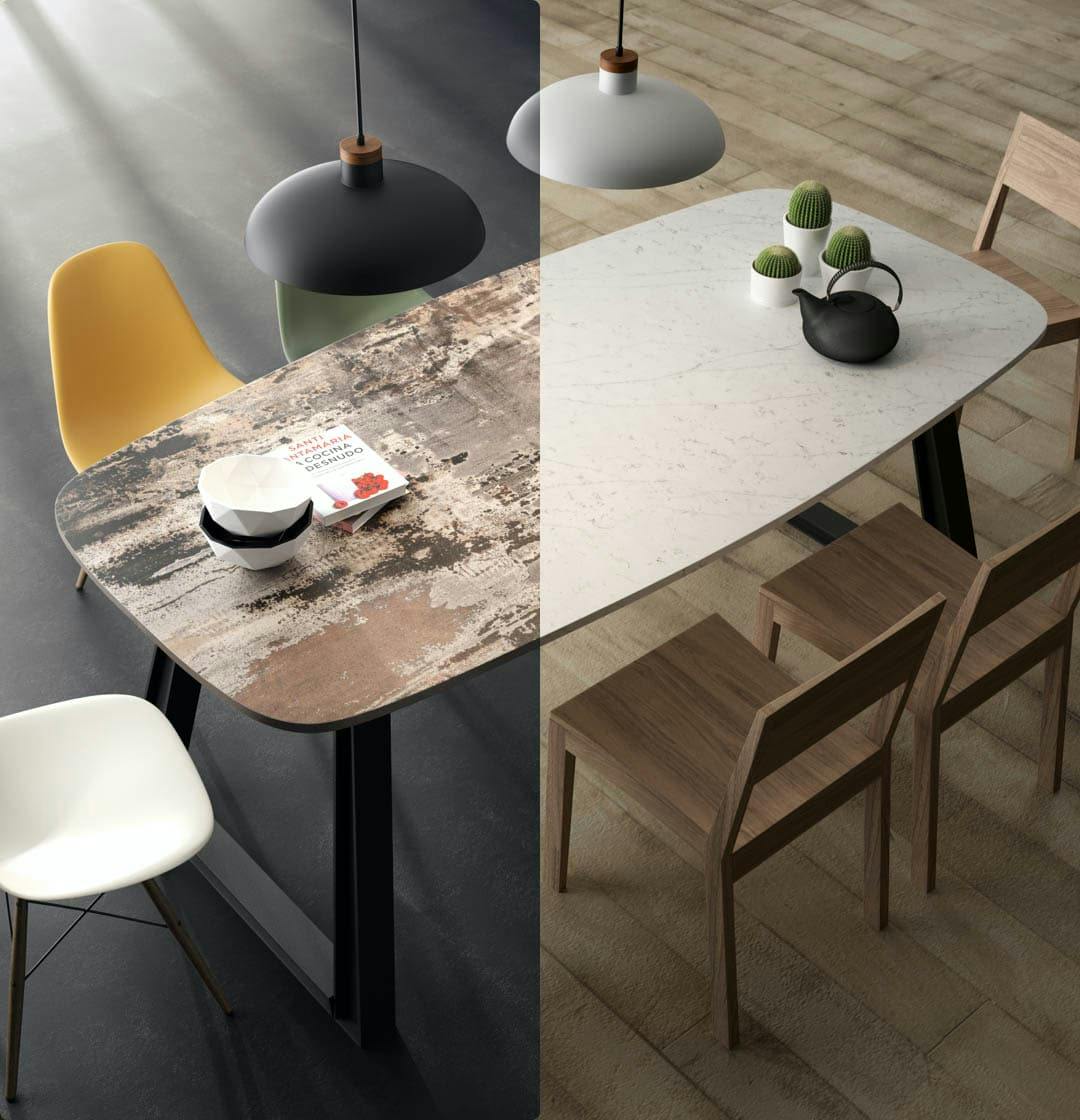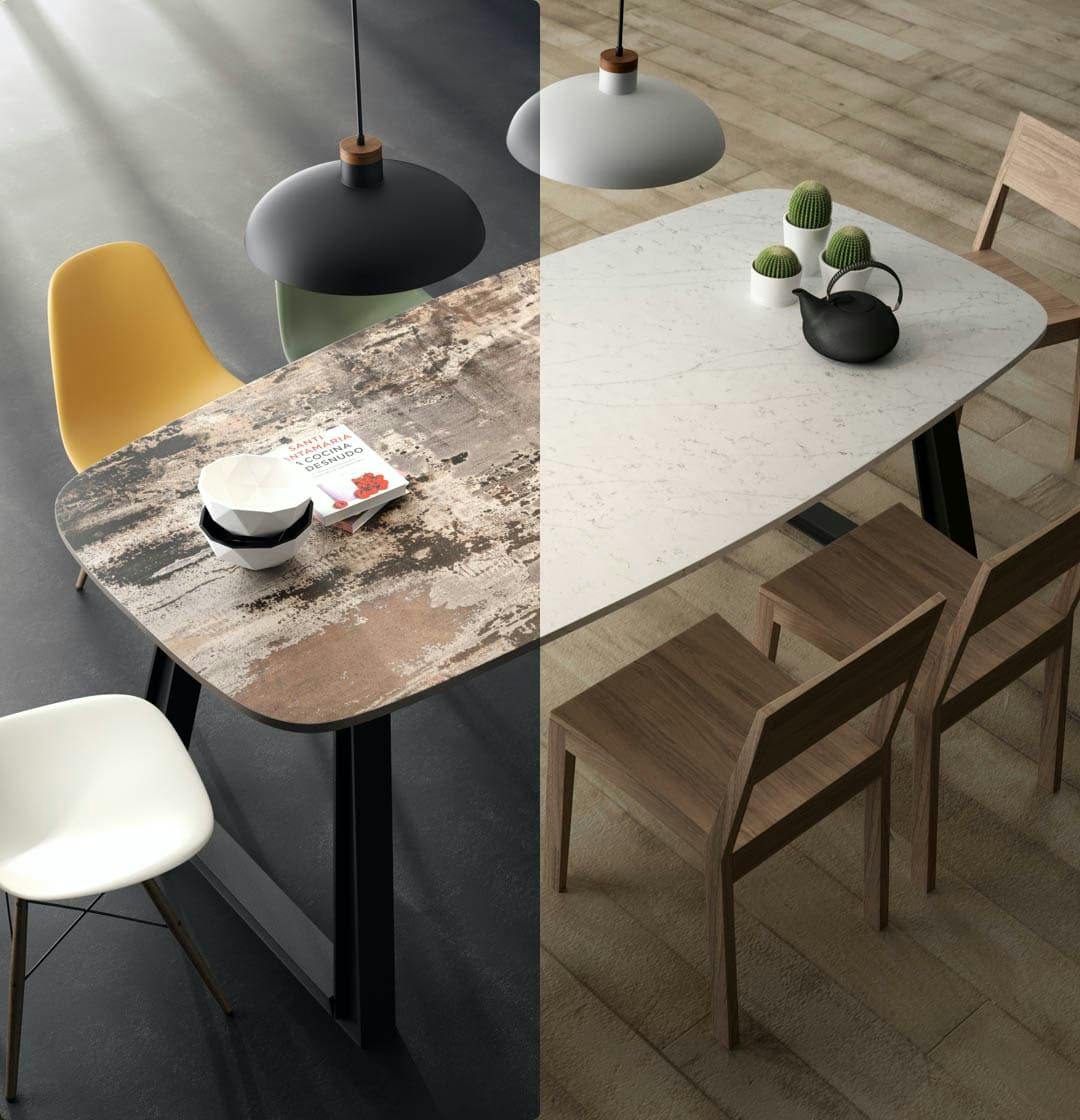 Ideal for workspaces
The properties of Dekton® and Silestone® make these materials very attractive options for creating workspaces. Furthermore, their many different finishes and designs add a decorative touch to the workspaces and to create highly attractive and functional home office desks.
More spaces and comprehensive solutions