Top Homes
High-end homes with a modern design and durable materials
Atelier Xavier Bohl / Virginie Coste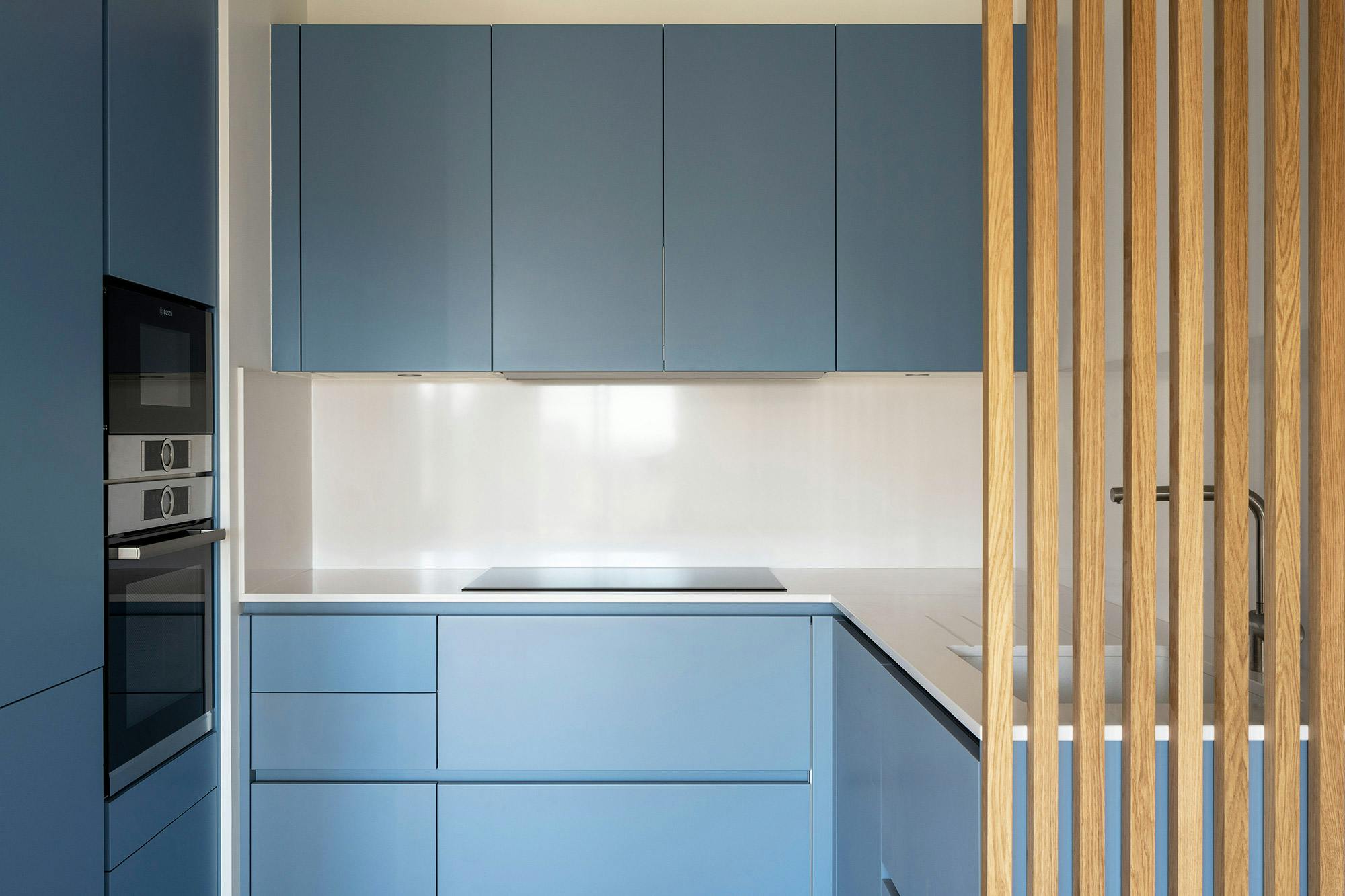 Location
Gulf of Saint-Tropez (France)
Property Developer
Aktimo
Colour
Faro White, White Zeus, Calacatta Gold, Ethereal Glow
Thickness
4 mm, 8 mm, 12 mm
Architecture/Design
Atelier Xavier Bohl / Virginie Coste
Application
Bathrooms and kitchens
Visual cleanliness, minimalist spaces and splashes of colour define the design of the homes in the luxury Touring Club 52 development on the Gulf of Saint Tropez, France. A region in which Aktimo, the property developer of this complex, has been creating high-end residential developments for more than 20 years.
The ten dwellings that make up the Touring Club have been designed by architects Atelier Xavier Bohl and interior designer Virginie Coste, who have chosen to create a fresh and contemporary concept for the different spaces in the homes. Warmth and shades of green and blue become the key features in bathrooms and kitchens, where Silestone is used for washbasins and worktops, adding an extra touch of design and quality.
Light tones in harmony with the colour and the wood
A variety of colours contribute to this luxurious yet minimalist atmosphere, where the designers have opted for light tones to create a dialogue and contrast with the wood or blue units and the bold tiles in the bathroom.
Specifically, Faro White, White Zeus, Calacatta Gold and Ethereal Glow form a mosaic of combinations and are the perfect example of the versatility of Silestone, used for worktops, work surfaces, splashbacks and washbasins.
Silestone is a hybrid mineral surface that, thanks to the exclusive HybriQ+ technology, combines premium minerals and a minimum of 20% recycled materials, such as glass, in its composition, using 100% renewable energy and 99% recycled water in its production process. In addition to this sustainable approach, there is a wide range of colours and designs with high impact, scratch and stain resistance, as Silestone is a virtually non-porous surface, making it the perfect material for wet areas such as bathrooms.
Cosentino's materials used in this project