09 /
Cladding to connect spaces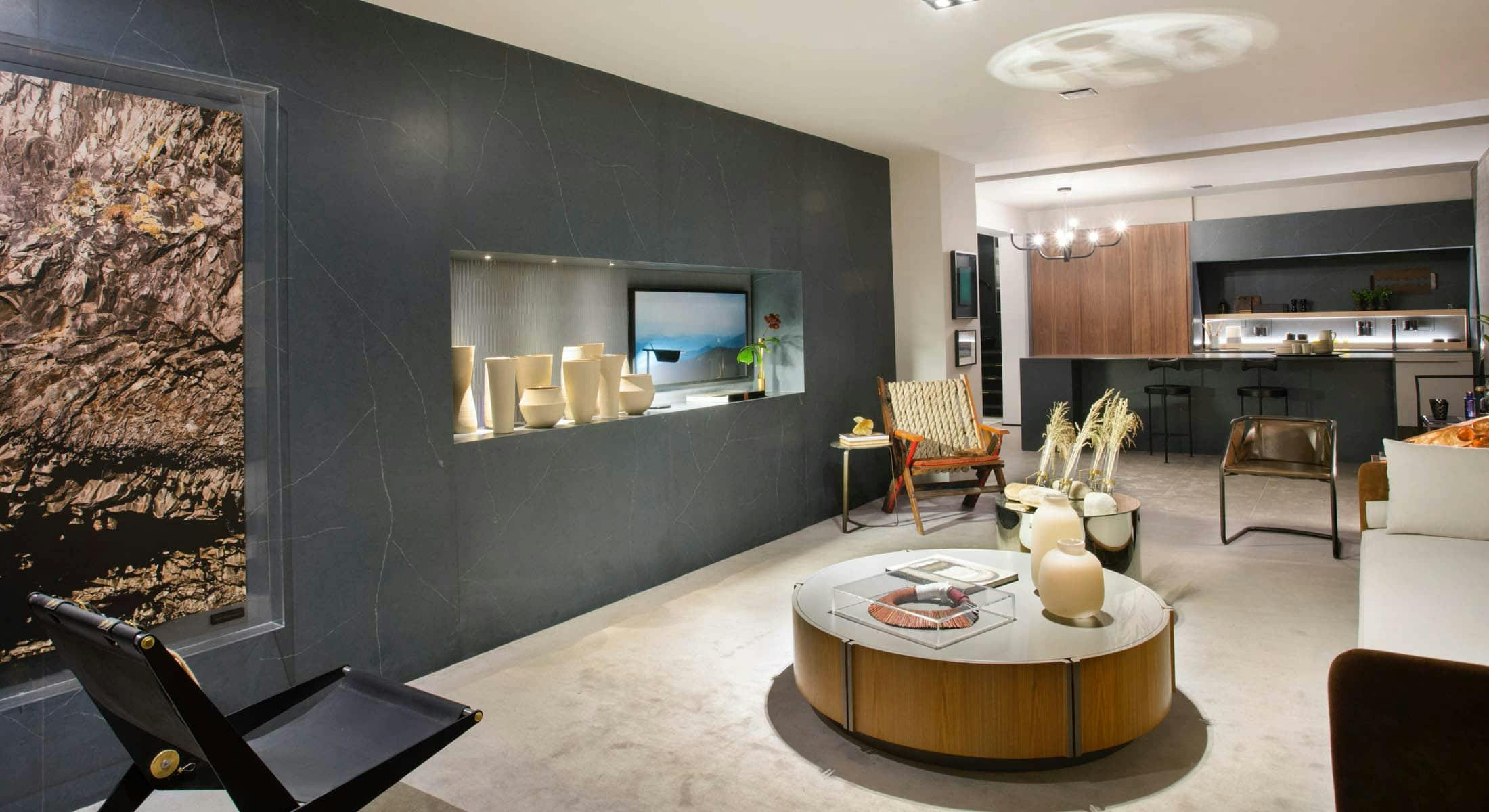 Colour depth and fine veining
Silestone® Charcoal Soapstone was selected for the wall cladding of the living room, the island and the kitchen fronts. With its fine white veining, it creates an elegant colour contrast to the ensemble.
The versatility of Silestone® allows the slabs to be cut to the desired size and to suit every need. This project features a TV niche, using a different type of cladding and its own lighting, helping to create a contrast.
A further advantage of Dekton® and Silestone® wall cladding is that the designer does not need to fit a skirting board.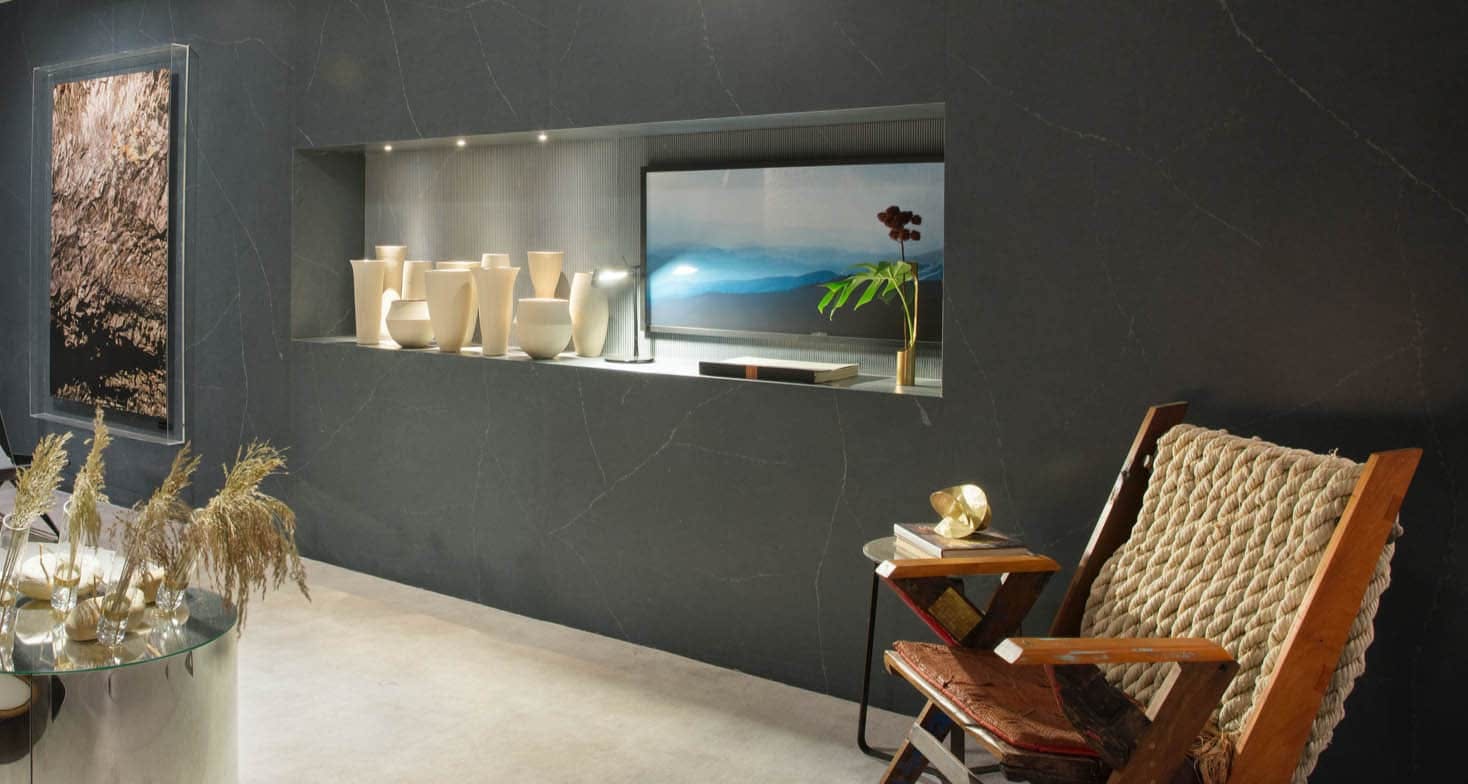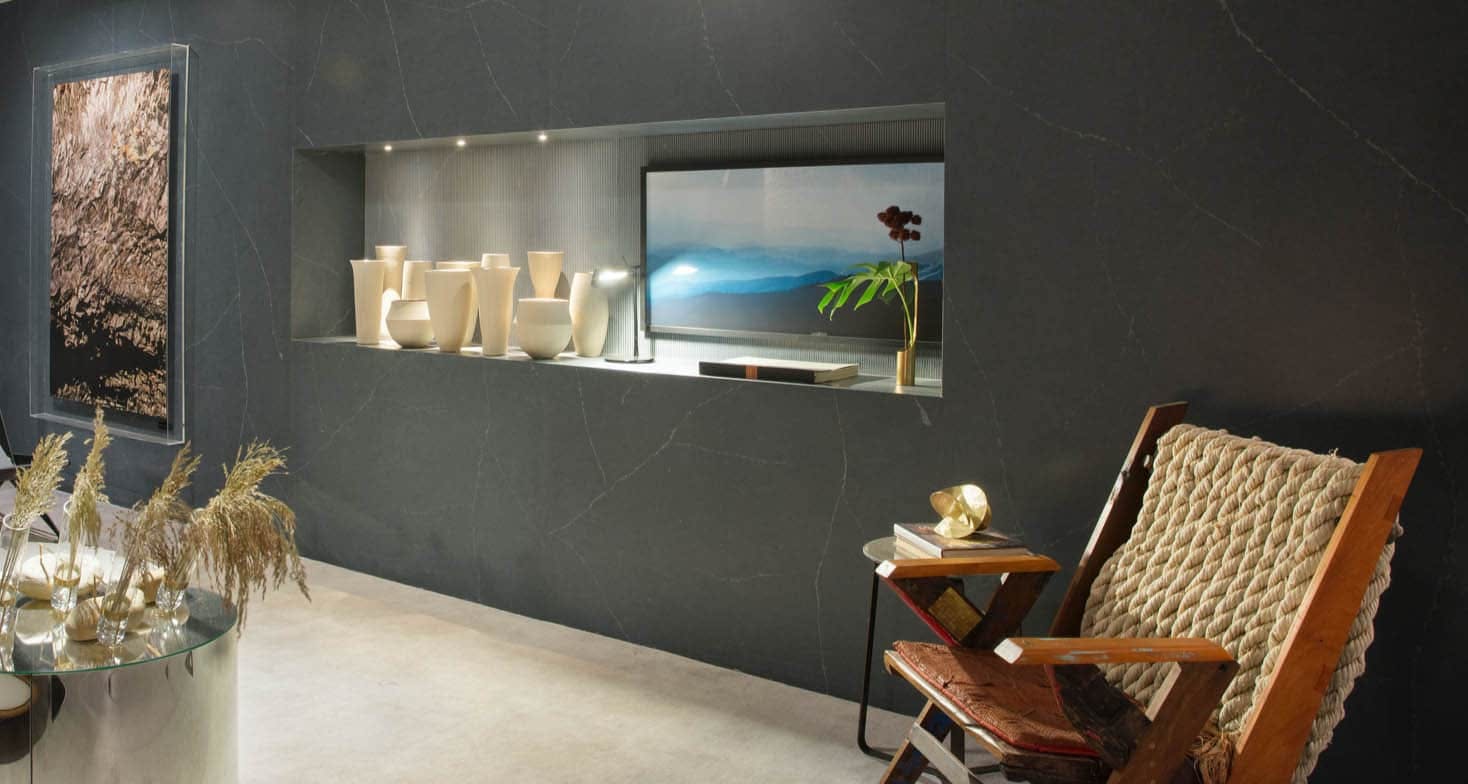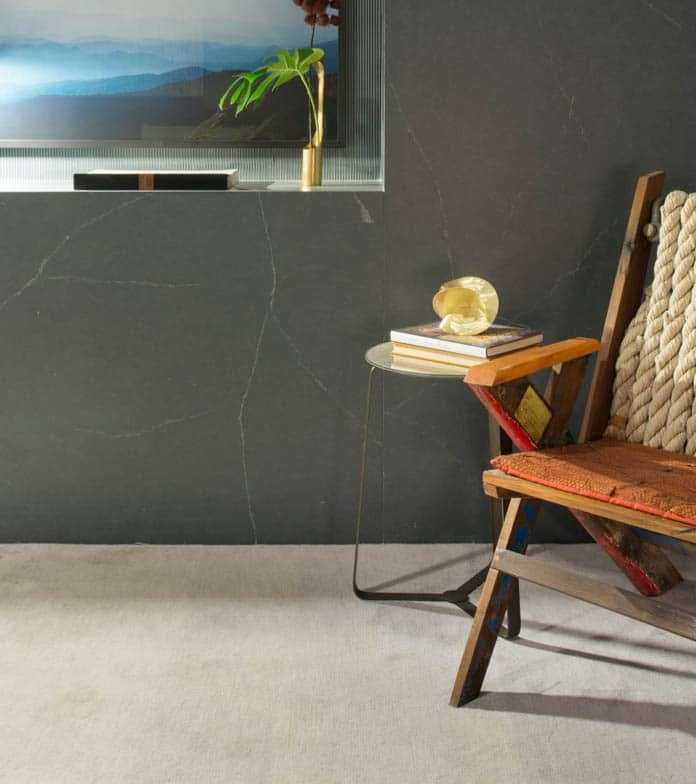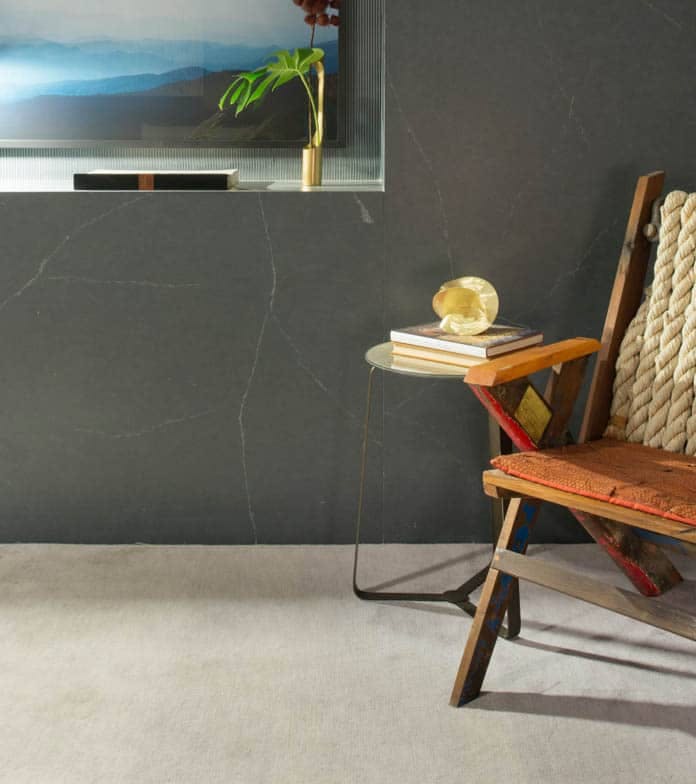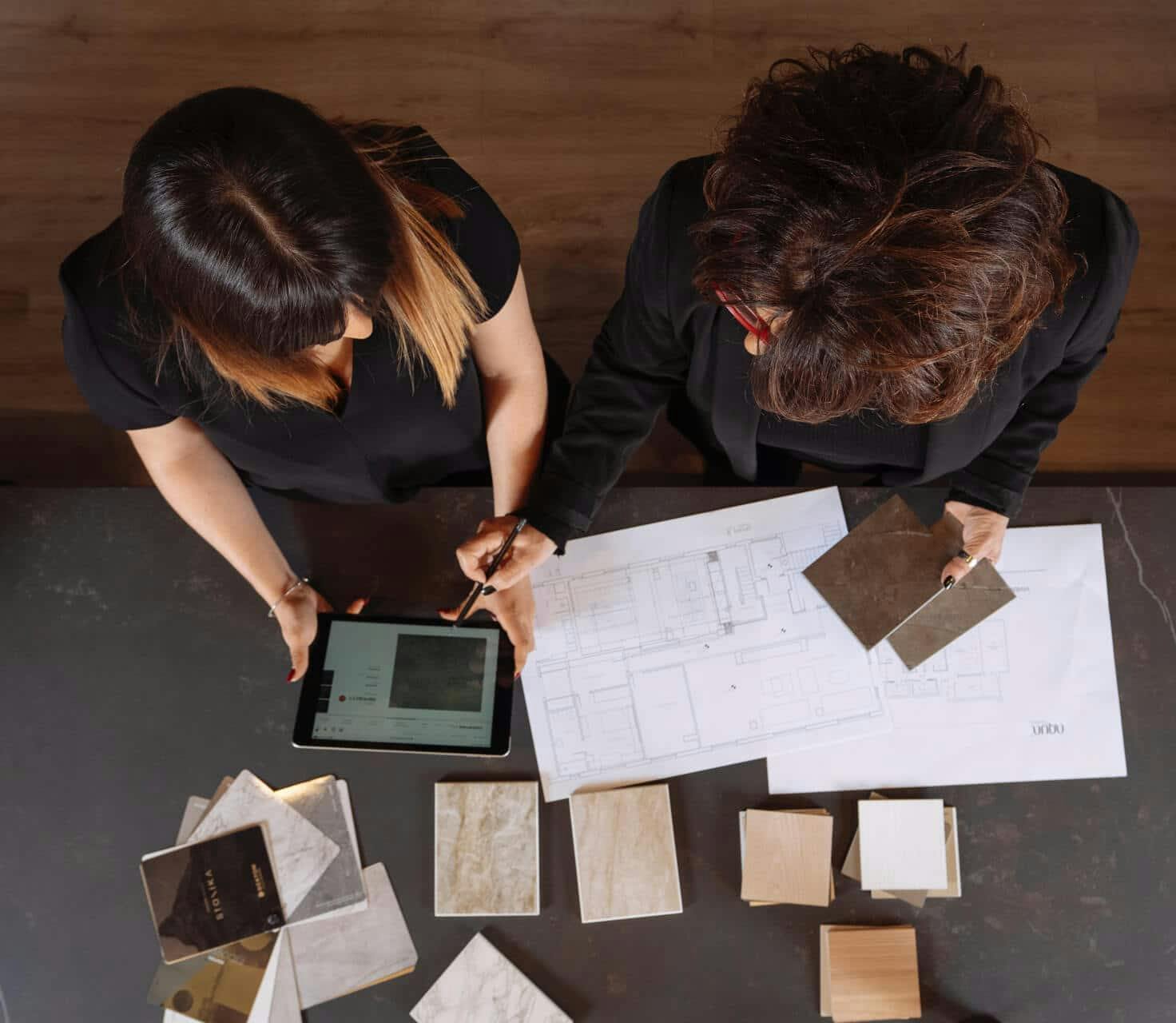 Find your closest Cosentino Dealer
Locate the Cosentino-certified shops and fabricators nearest you!
Go to locator
Find inspiration for your living room space
More spaces and comprehensive solutions