10 /
Rediscovering the connection between outdoor and indoor spaces
Living rooms which flow outdoors
The architect of this project aimed to create a contemporary space, with large windows, in which the porch and garden blend in with the rest of the home.
Such visual continuity is the result of using large glass walls and the same material for indoor and outdoor spaces. The challenge is to find a beautiful yet practical surface which will withstand unfavourable weather conditions and remain unchanged over time.
The developer of this project found Dekton® Danae to be the ideal solution for integrating both spaces with a large-format continuous flooring.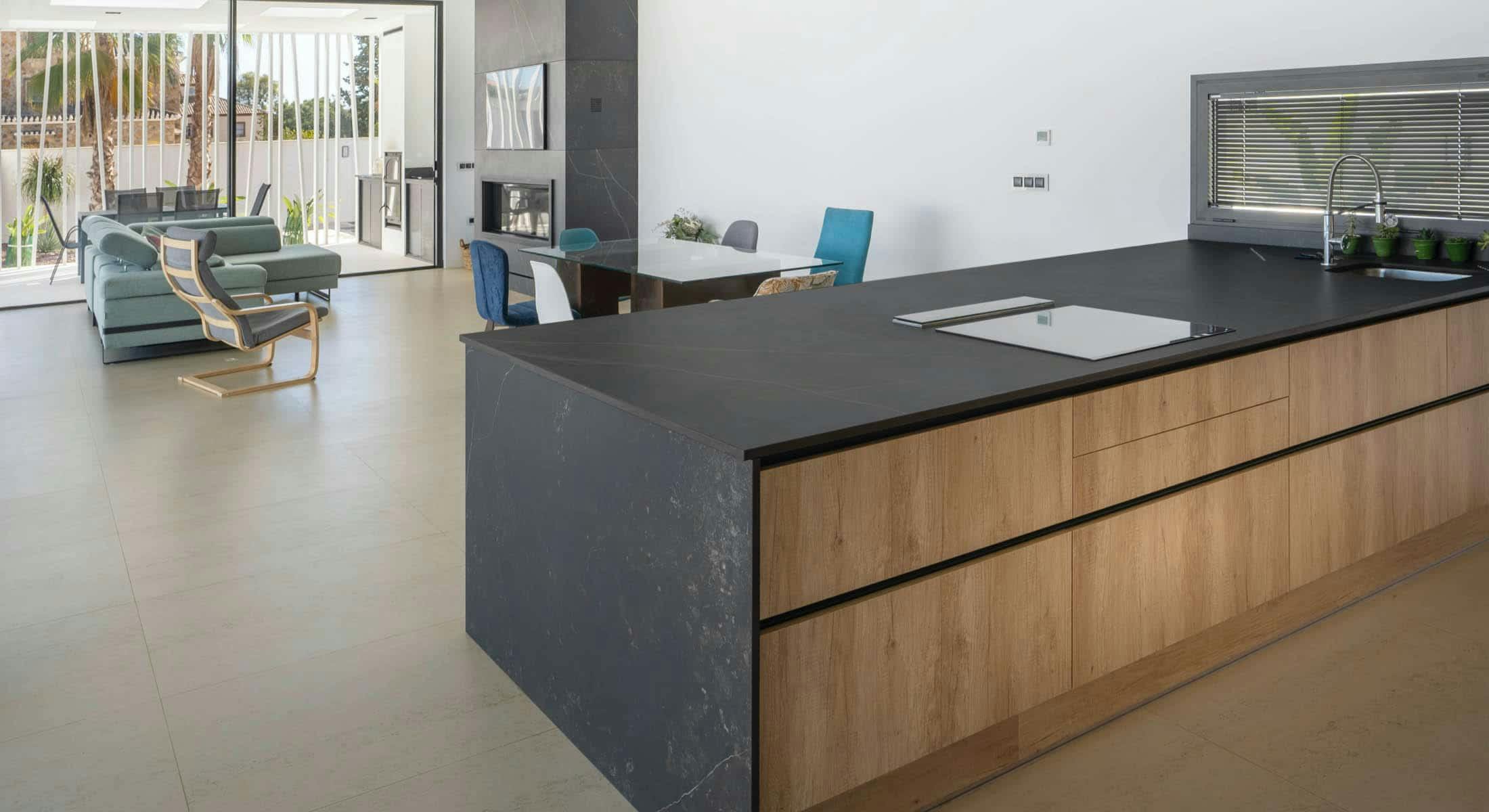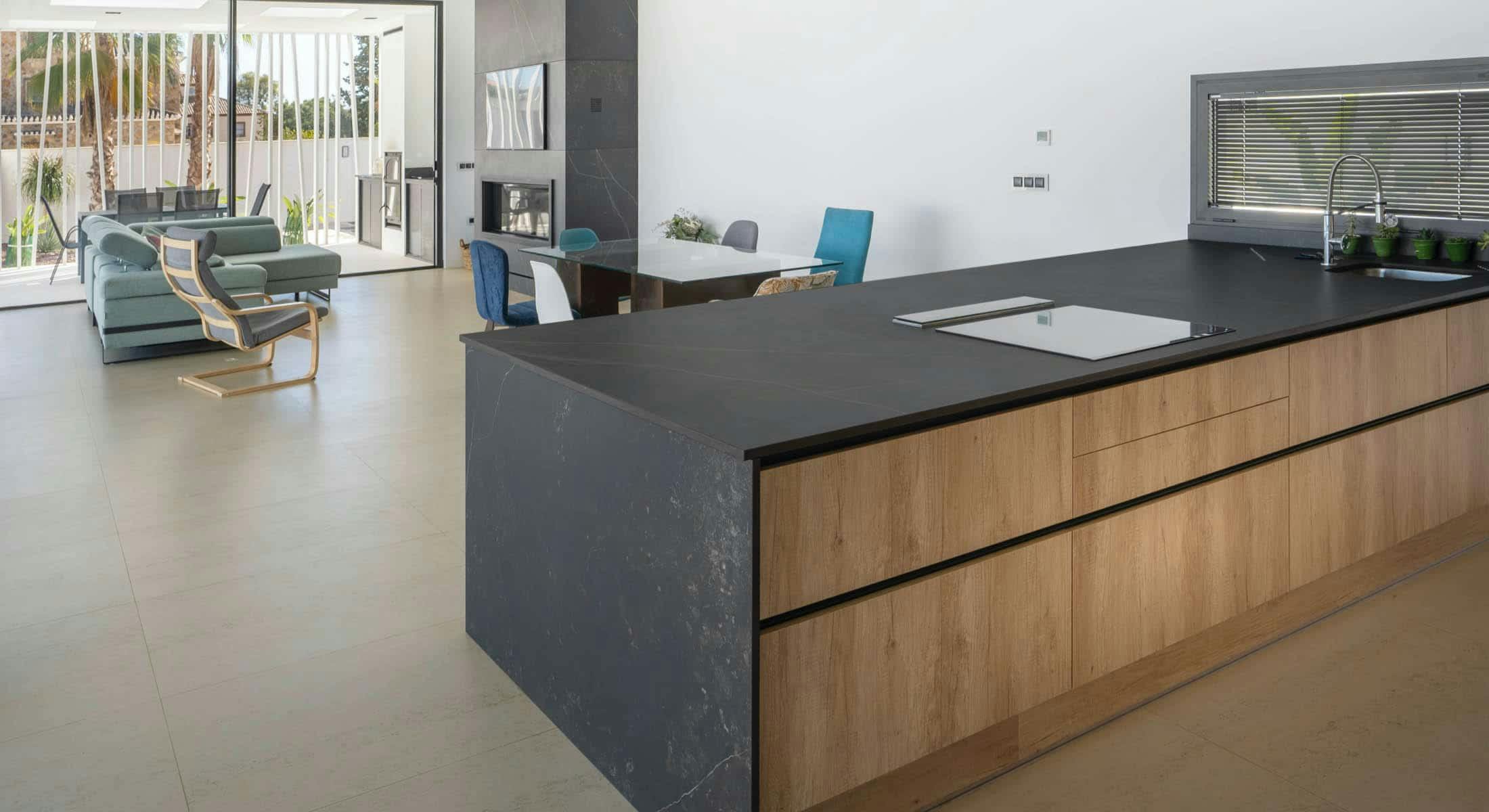 Dekton® Kelya kitchen island.
Beige and black make up the colour palette of this space.
For the kitchen island, the designer has opted for a material inspired by natural stone: Dekton® Kelya from the Natural
Collection. This material is available in a Slim format, with a thickness of 4mm, which is suitable for cabinet doors.
The sink unit, which is made of this material, fits in perfectly with the fireplace and the sideboard in the dining room.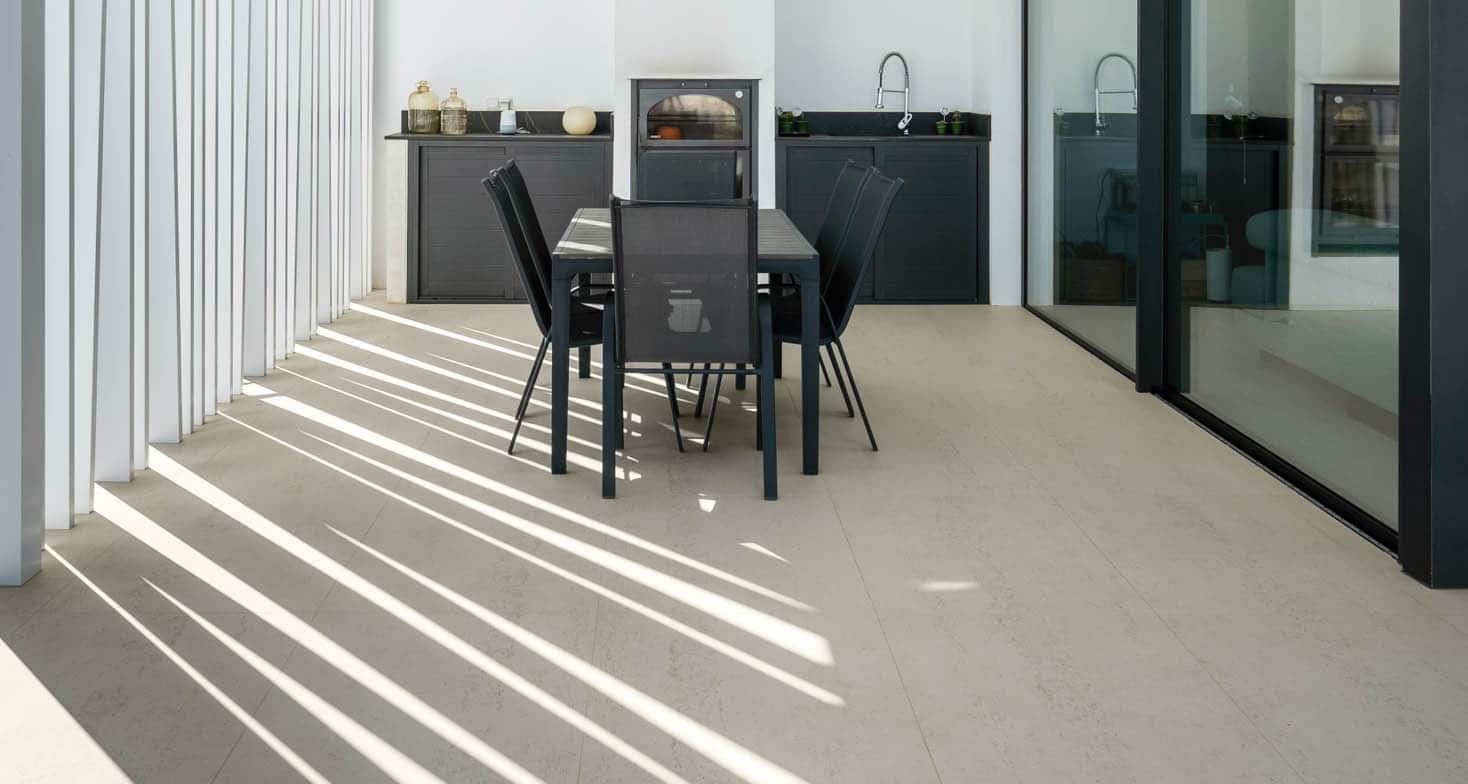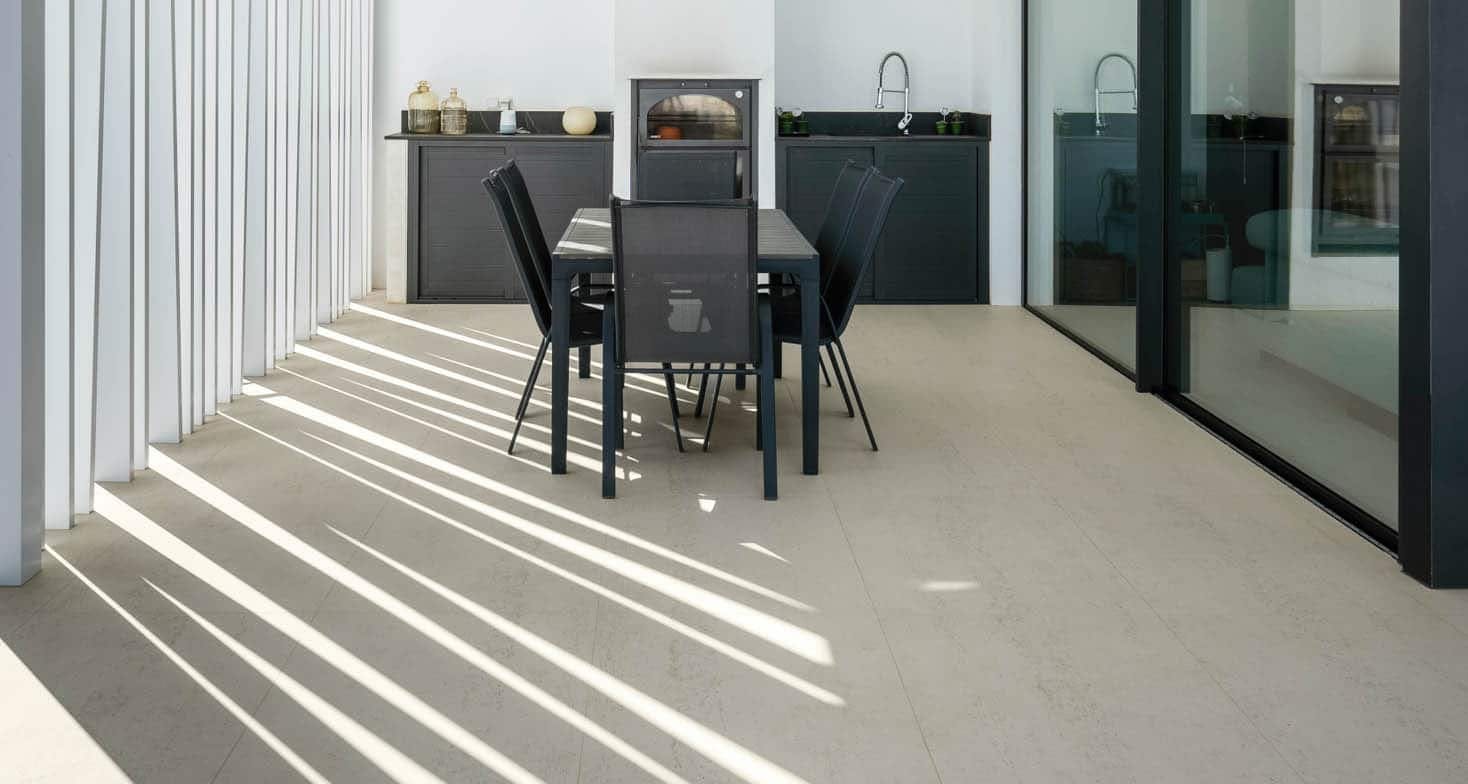 Natural look: travertine and black limestone
The warmth of Dekton® Danae flooring contrasts with the power of the Dekton® Kelya worktop, inspired by a dark grey limestone with marked veins.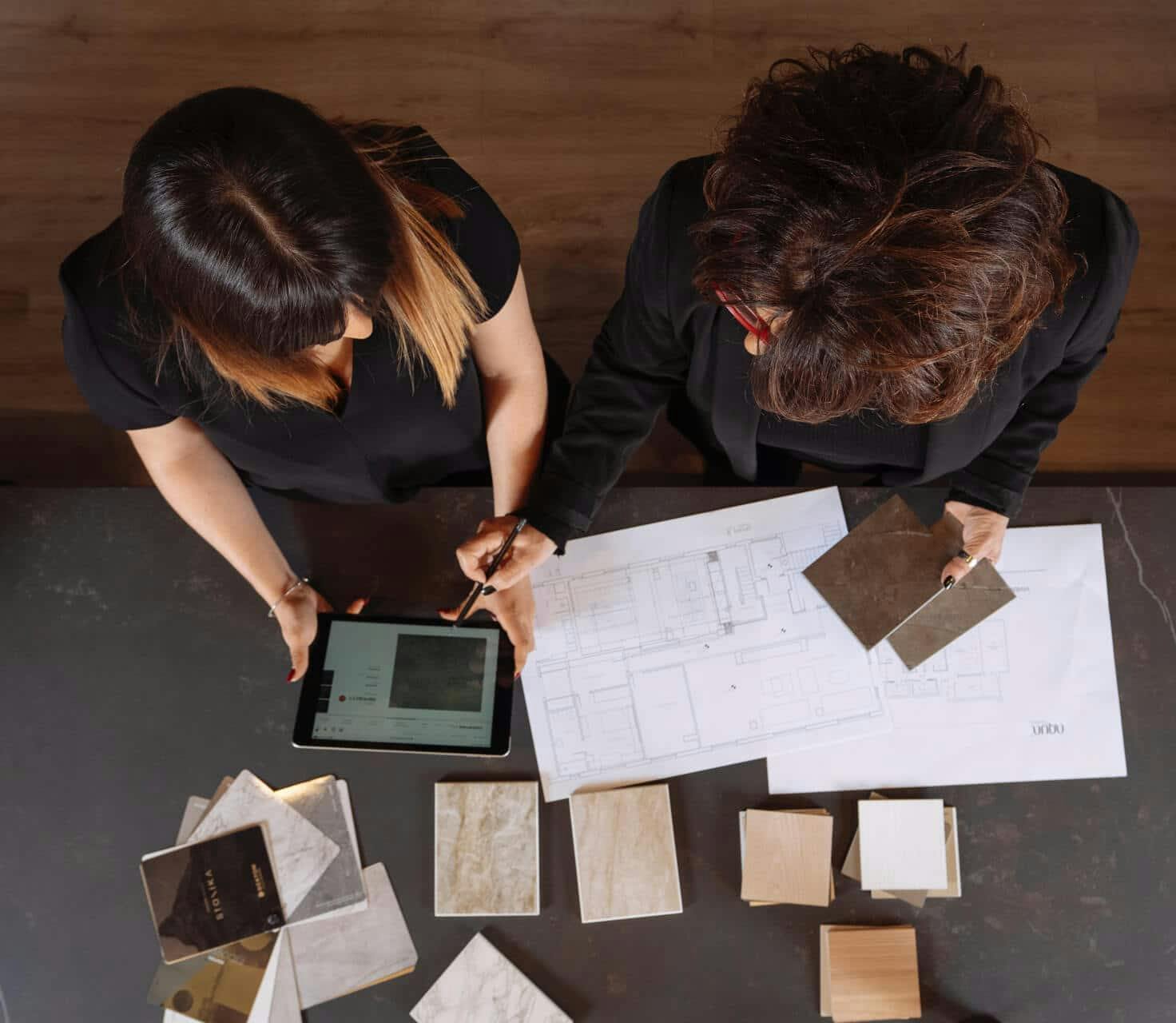 Find your closest Cosentino Dealer
Locate the Cosentino-certified shops and fabricators nearest you!
Go to locator
Find inspiration for your living room space
More spaces and comprehensive solutions