American kitchens
Uncategorized
August 7, 2020

Open-plan American kitchens have the kitchen, dining-room and lounge area in one space. This has several benefits, both in terms of functionality and aesthetics. They are ideal for small homes in which space must be used to the best advantage.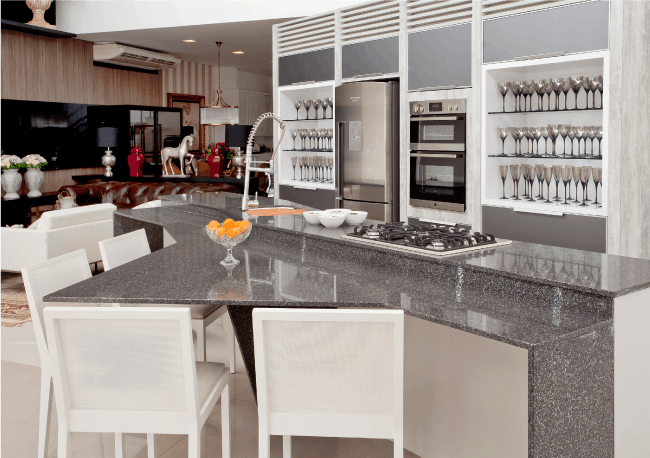 American kitchen and lounge
Saving space and concentrating all the necessary elements for cooking and eating are other important advantages offered by this type of kitchen. One of the classic accessories found in an American kitchen is the bar, an extremely versatile and large element that can be used to prepare food.
These American bars may come in different shapes: isolated or with an island or a peninsula layout… In any case they offer a multifunctional space and also create a cosy atmosphere.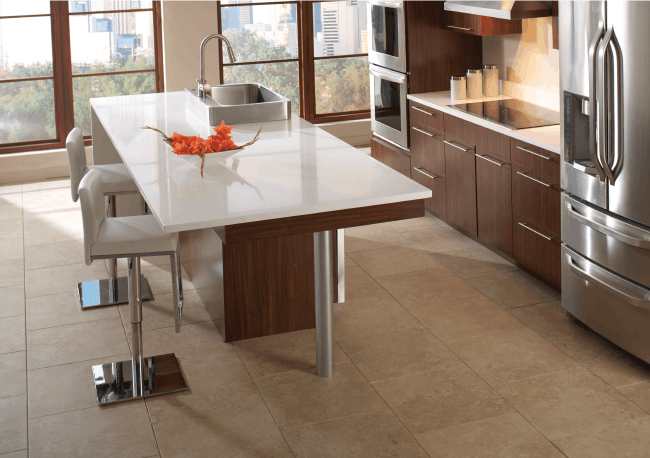 Modern American kitchen
American kitchens are practical, functional and comfortable. This style is one of the best for integrating all the kitchen furniture and appliances, and the result is an elegant and original space.
Silestone adapts perfectly to this style due to its wide colour range, which can be combined to generate continuity and thus harmonise the decorative style with the rest of the home. Thanks to all the above, American kitchens allow the people who use them to live an agile, dynamic life that is in keeping with this day and age.
---