Coloured kitchens
Uncategorized
August 7, 2020
You can now choose from among a wide range of kitchen models and colours. Customs and trends allow this combination to last longer than the passing fashions of previous times, and so it is more and more common to choose one, two or even three colours in designing a kitchen.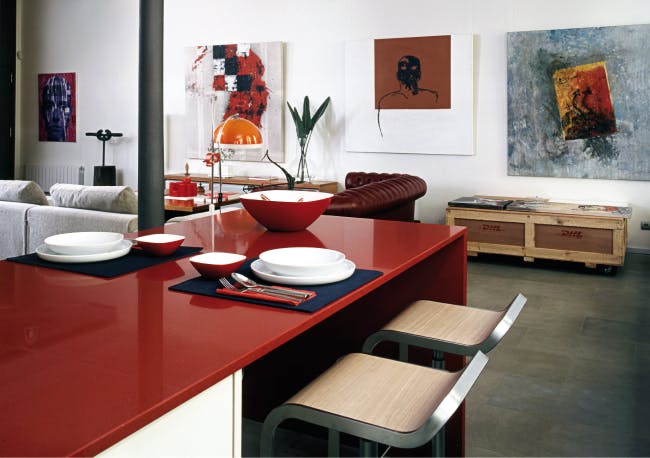 Kitchens with light or bright colours
Light colours are recommended for kitchens exposed to high temperatures as they will attenuate the suffocating sensation of heat while also enhancing the sensation of cleanliness.
On the other hand, bright colours are typical of urban environments; they are strong, aggressive and transmit a personality that is more often associated with the persons who live there than with the overall decoration of the home.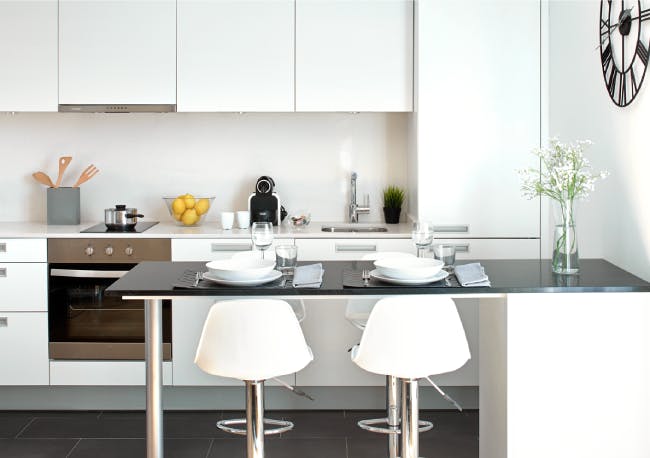 Kitchens in different colours
When deciding on a kitchen with several different colours, three is the number that offers the best colour balance. For this purpose, a base colour, a complementary colour and a contrasting colour are normally used.
The base colour is the predominant colour in the kitchen, whereas the complementary colour helps to achieve a balance in the design. The contrasting colour is used to attract attention, as an element that breaks with the rest of the design, mainly in minor accessories.
Silestone sets the trends
As commented earlier, the colour combination in these kitchens allows you to use all types of visual finishes, but we recommend 3 popular Silestone colours that will give an optimum result.
---