Dark kitchens
Uncategorized
August 7, 2020

Dark kitchens are fast becoming an interesting choice as a contrast to light kitchens, in which white was the predominant style. There are many reasons for deciding on a dark kitchen, for example, its elegance, the fact that it offers more design options and the wish to make this important area of the home stand out from the rest, among others.
Dark modern kitchens
Dark kitchens break with the traditional idea of a kitchen, since the fact that they have a more avant-guard design leads darks kitchens to be classified as "modern" in most cases.
There is also the option of adding mirrors or using other pastel colours to create a combination of colours in the kitchen, with a predominance of dark tones, which is both visually attractive and original in terms of style.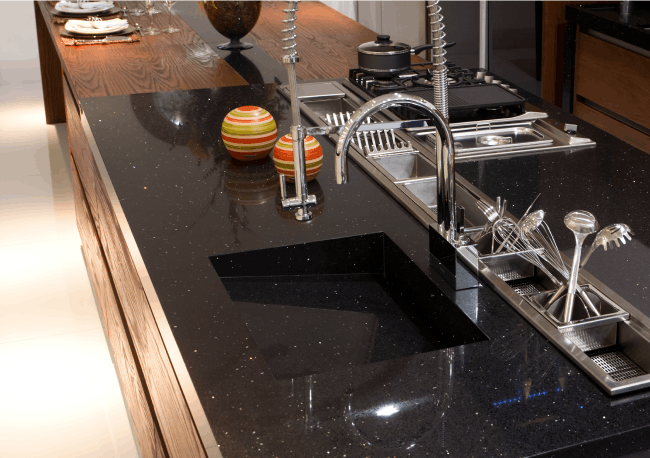 Dark wood kitchens
Wood is often the perfect ally for these dark kitchens. Dekton by Cosentino has a wide range of wood colours that will make your kitchen a singular place, and, given its characteristics, it offers better results that real wood.
In general, it is possible to have a dark kitchen using practically all the black or grey tones (combined with each other, but it is preferable for one of the two to be the predominant colour in these rooms).
---