Rustic Kitchens
Uncategorized
August 7, 2020

Rustic Kitchens
The rustic style uses natural materials and harmonious colours to create warm atmospheres. This type of decoration is related to a simple lifestyle and a specific environment: life in the country and a rural setting.
Rustic kitchens are perfect for people who are fond of nature and traditional settings, and who want their kitchen design to be natural.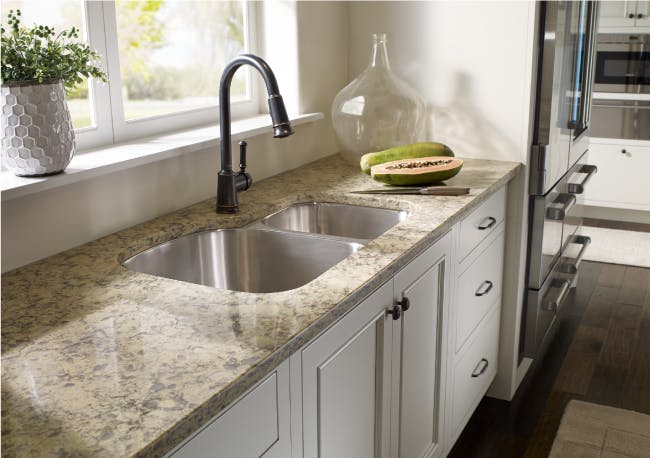 Rustic kitchen style
This rustic style is rooted in an organic, rural life which many people appreciate, especially nowadays, in order to escape from the hustle and bustle of life in the city.
The idea is to take a break from the noise of the world and return home to connect with nature and with basic essentials.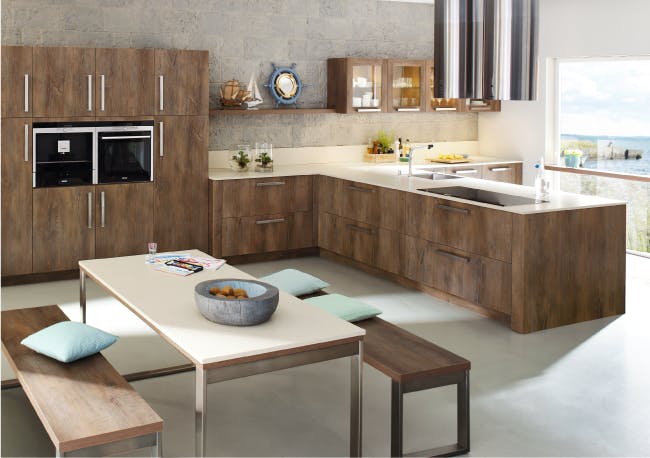 The most popular materials for building a rustic kitchen are natural wood (gnarled maple or oak wood). Stone, ceramic or wicker finishes can also be used. All these materials help to create a environment that appears natural, but not necessarily old.
Another aspect to be considered in a rustic kitchen is the lighting. Whenever possible, when natural light is needed, the kitchen must have large windows.
Rustic kitchens and colours
As for colours, warm, cosy tones are used. In accordance with the natural reference, colours that are reminiscent of the earth are often used: browns, light reds, terracotta, orange, coffee and ivory. These colours may be highlighted and given meaning through the appropriate combination with white.
A rustic kitchen will obviously need natural plants. Artisan tableware, articles made of wood, wicker baskets, jars, flowerpots… all of these help enhance the desired mood.
Silestone sets the trend
In this type of kitchen, the most popular colours are: Helix and Pulsar from the Nebula Code Series and Lyra from the Nébula Series. The Nebula Code Series has very original characteristics that draw on the appearance of natural stone. The Nebula Series draws on the gas and dust pockets of the universe, offering the most exotic finishes.
---