White kitchens
Uncategorized
August 7, 2020

White is a classic colour in kitchen design. No matter what type of decoration you choose, it is the perfect colour for very small kitchens and also appropriate for kitchens that need more light and for people who like uncluttered spaces. These characteristics mean that white kitchens never go out of fashion.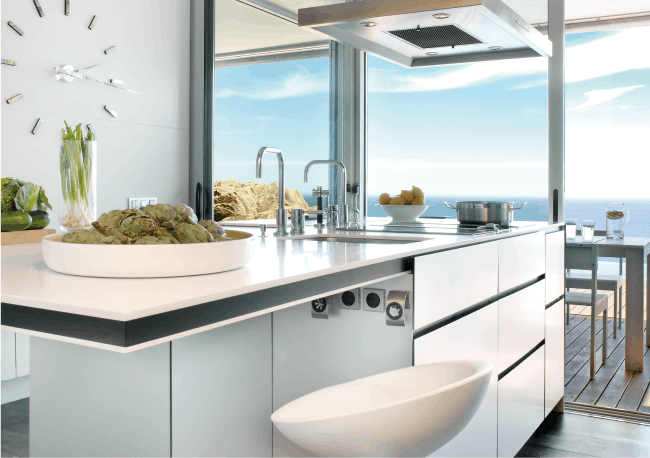 Why choose a white kitchen?
Some people do not want white in their kitchens as they think it attracts the dirt, but those fears are totally unfounded as Silestone kitchen surfaces require very little maintenance.
Another fear related to using white to decorate a kitchen is that it makes the atmosphere too cold. Fortunately, white goes well with any other colour and this allows you to combine it with any other bright colour of your choice.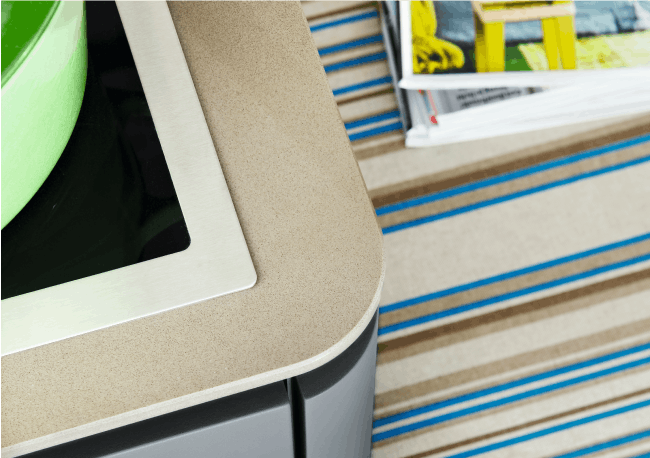 Decorating white kitchens
Another advantage is that white adapts well to any kitchen style and size. Whether modern or American, large or small, white always offers good value.
As for combining it with different materials and textures, white will go well with any combination. Some examples of combinations that always look elegant are white with dark or black granite, like the ones in the new Sensa collection, vinyl and Dekton with interpretations of wood and steel accessories.
---