Top Homes
An upscale contemporary home in Dallas with Dekton
Furstenwerth & Bagley Design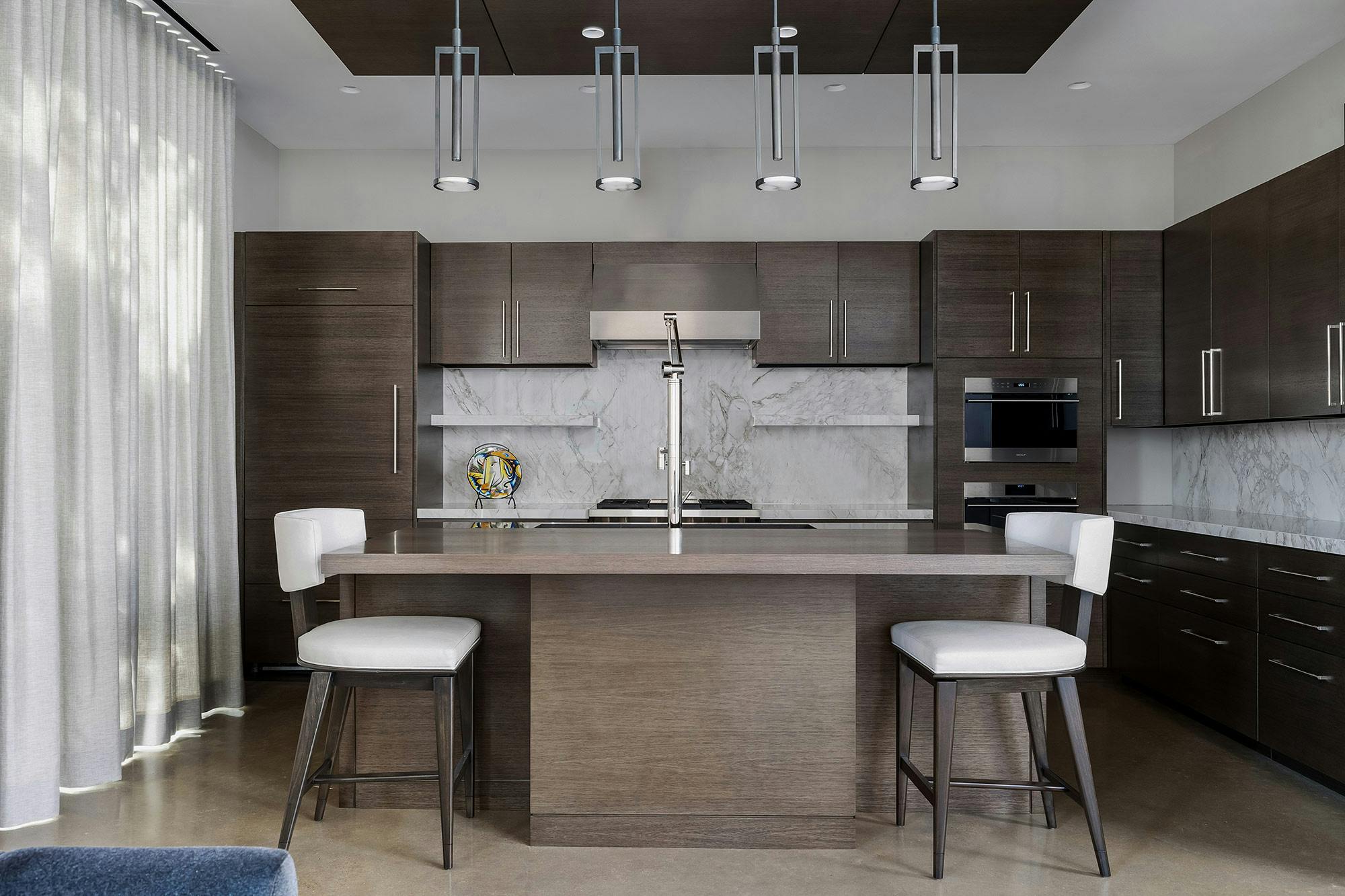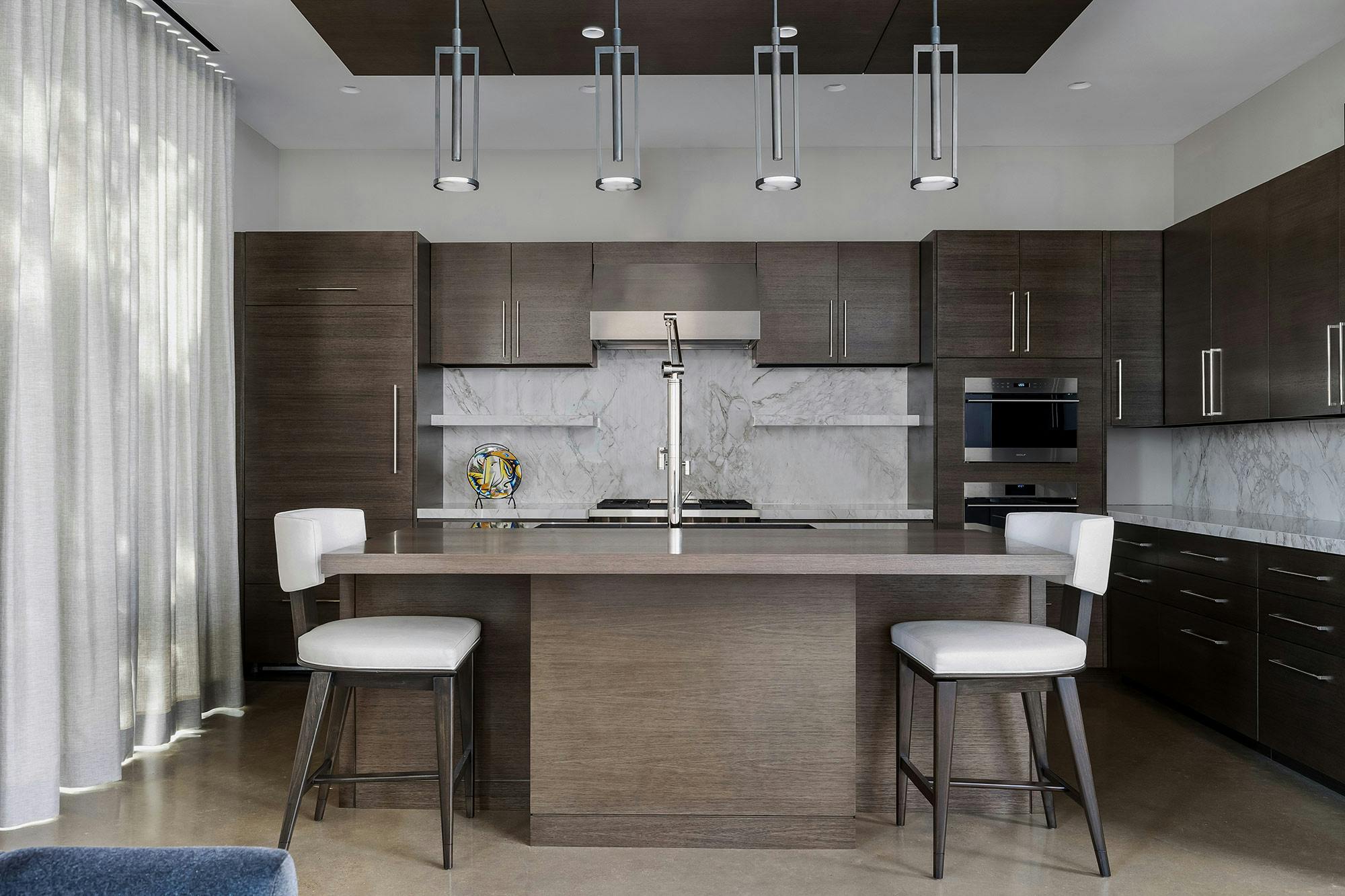 Sijainti
Dallas, Texas (USA)
General Contractor
Ripple Design + Build, Dallas
Käyttötarkoitus
Countertop, backsplash, flooring, shower wall, tub deck + front
Architecture/Design
Furstenwerth & Bagley Design
Installer
Galvan Floors, DFW
Valokuvaus
Patrick Flores
Join us as we tour this upscale residence in Dallas, TX beautifully designed by Debbie Bagley of Furstenwerth & Bagley Design. When creating the homeowners dream space, she worked hand-in-hand with their Cosentino representative to evaluate the dozens of Dekton colors available, until they found the ones that perfectly fit their final color palette.
The designer was looking to create an upscale and contemporary home, and needed materials that offered the durability and finishes she desired. In addition to the variety of colors, Dekton also offered large panel sizes which the designer utilized to use as few seams as logically and functionally possible. Let's take a tour...
First stop is the bathroom in which Dekton Danae can be found on the floors while Dekton Arga adorns the shower wall and tub deck. Danae reminds us of sand moving in the desert, with different shades of beige reflected along its surface, capturing the essence of movement. This flooring application Danae provides a neutral canvas, ready to interact with the other elements in the bathroom, such as the warm brown cabinetry and stone.
Inspired by the quartzite of the Taj Mahal, Dekton Arga from the Stonika collection brings the luxury of natural stone without the upkeep. Its smooth cream backdrop with subtle brownish gold streaks create a dramatic structure that adds richness and depth. The designer masterfully incorporated Arga in a wall cladding application on the showe wall and around the tub deck. "Using this product enmass made the bathroom appear larger, contemporary and warm," Bagley said.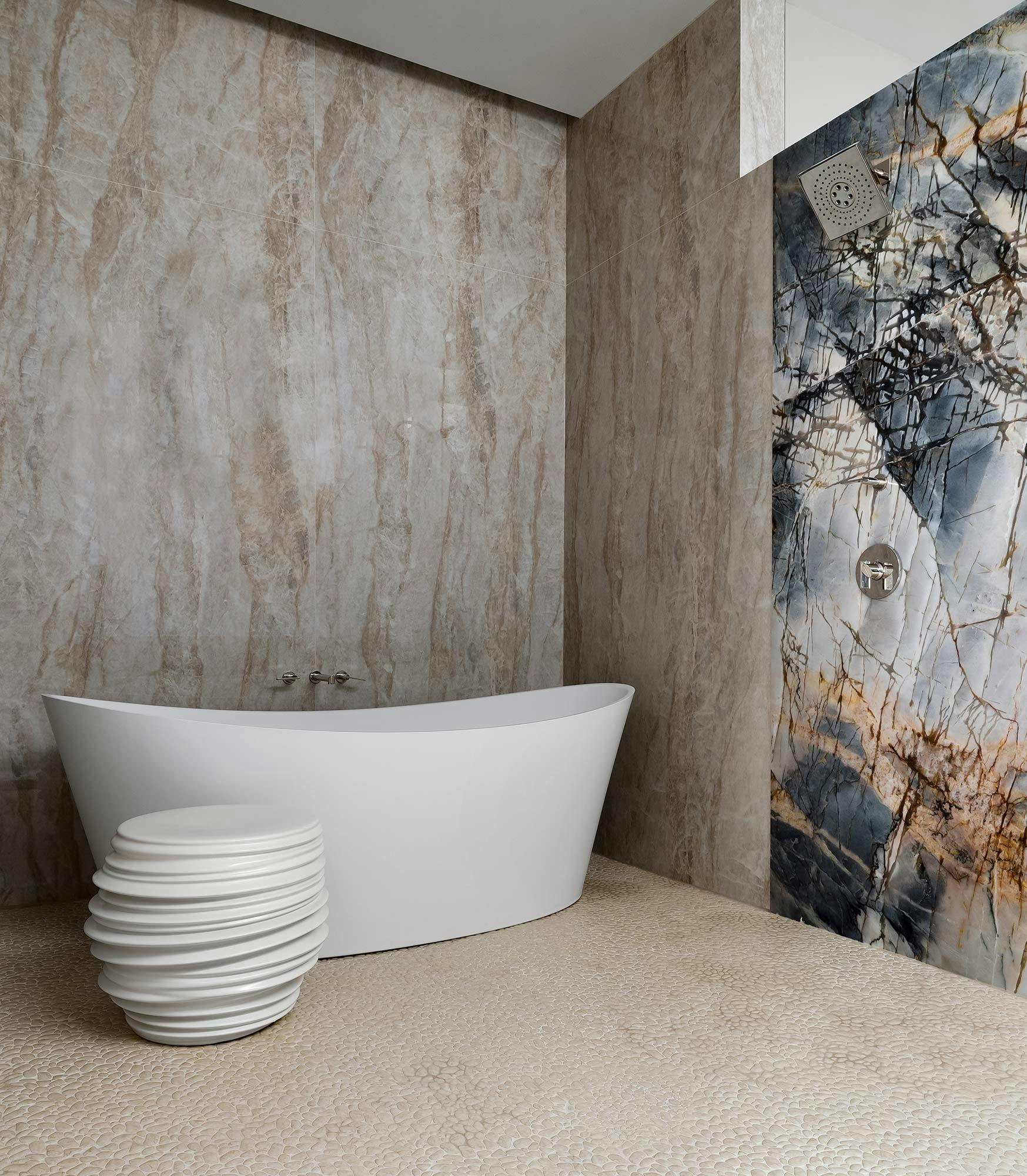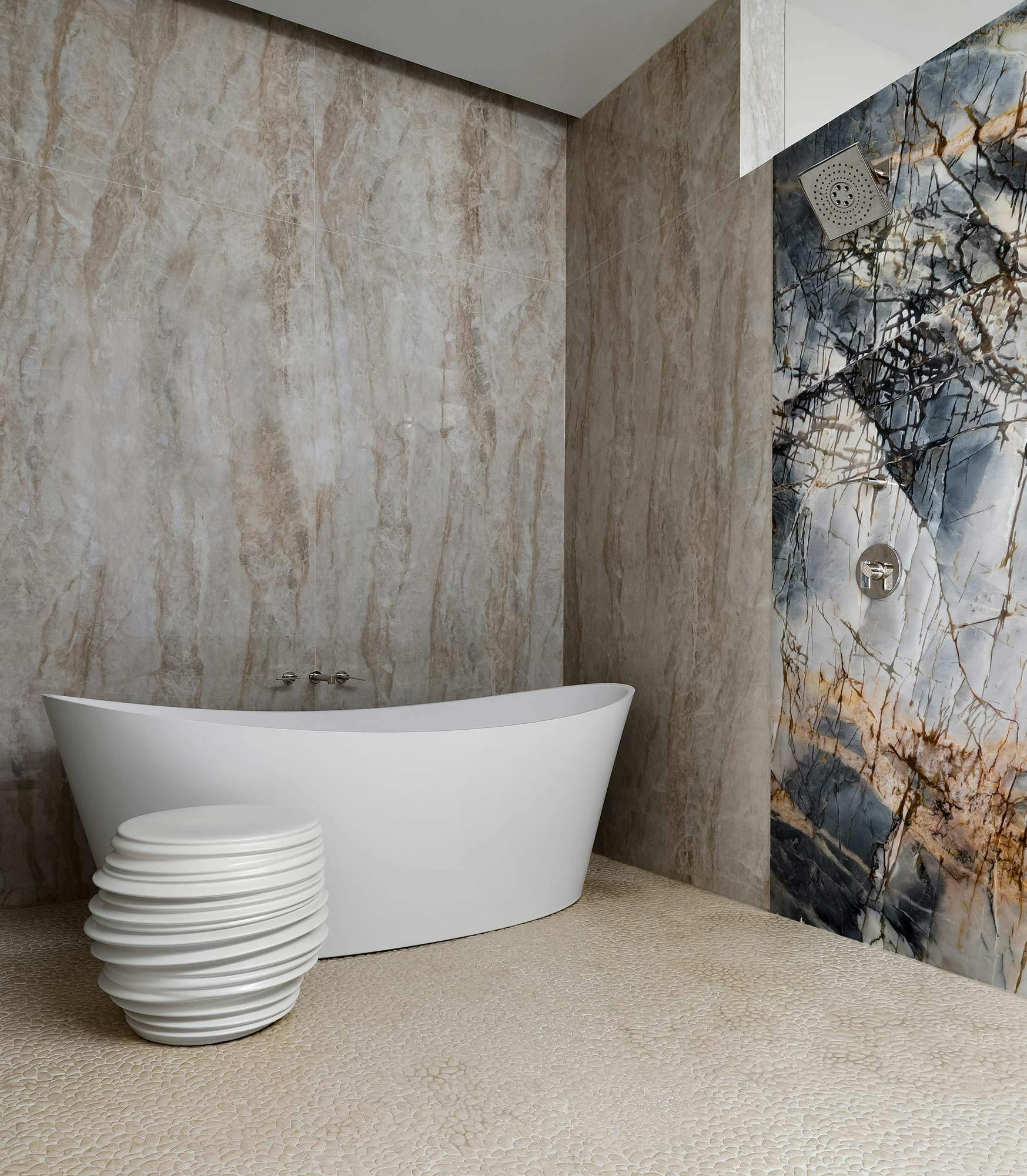 Next, we make our way into the kitchen, where Dekton shines once again. Dekton Bergen, a shade inspired by Portobello stone, takes center stage in the countertop and backsplash of this space. Grayish streaks with sculptural patterns dance on an off-white base, creating a design loaded with personality and elegance. The cool tone of Bergen perfectly complements the dark wood cabinetry and stainless steel appliances. With this kitchen, who wouldn't want to cook?
The only cradle-to-grave carbon neutral solid surface on the market, Dekton is the definition of beauty, performance, and sustainability. Its unique technical properties, large format, and varying thicknesses make it perfect for varying applications in residential projects, as seen in this stunning Dallas home.
"The color and design of Dekton fit perfectly into our color palette and the design intent, which was upscale and contemporary. Dekton offered the durability and finish we were looking for"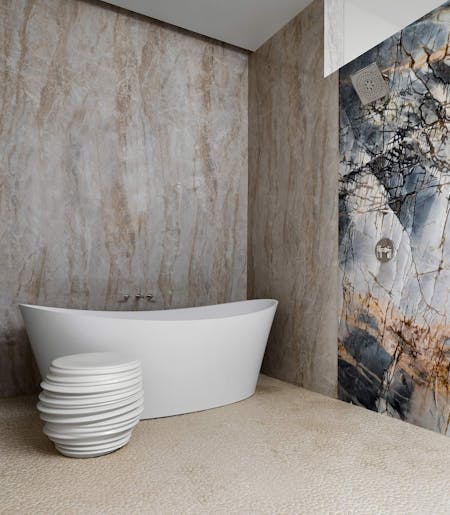 Debbie Bagley
Furstenwerth & Bagley Design
Tässä projektissa käytetyt Cosentinon materiaalit
Projektiin liittyviä tapaustutkimuksia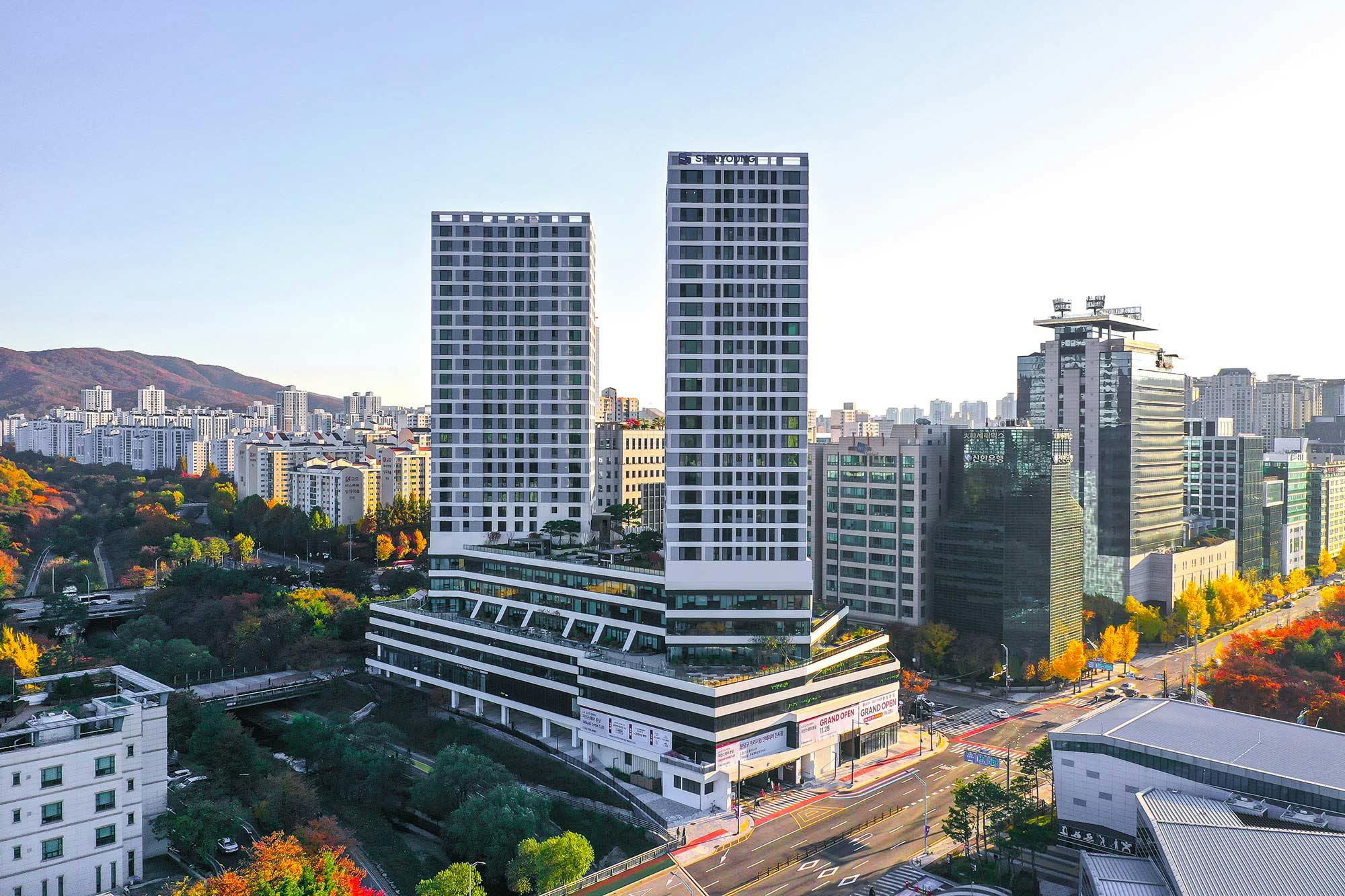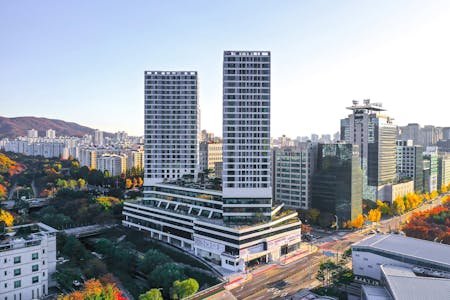 Korea: Ode to contemporary architecture amidst Sakura blossoms thanks to Dekton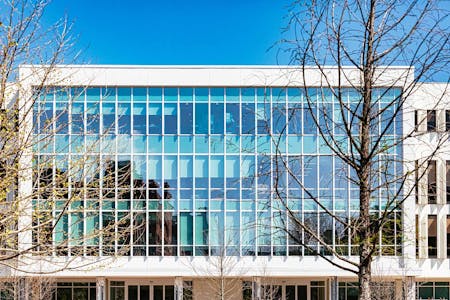 Dekton supports the Colbert Library addition to the Medical University of South Carolina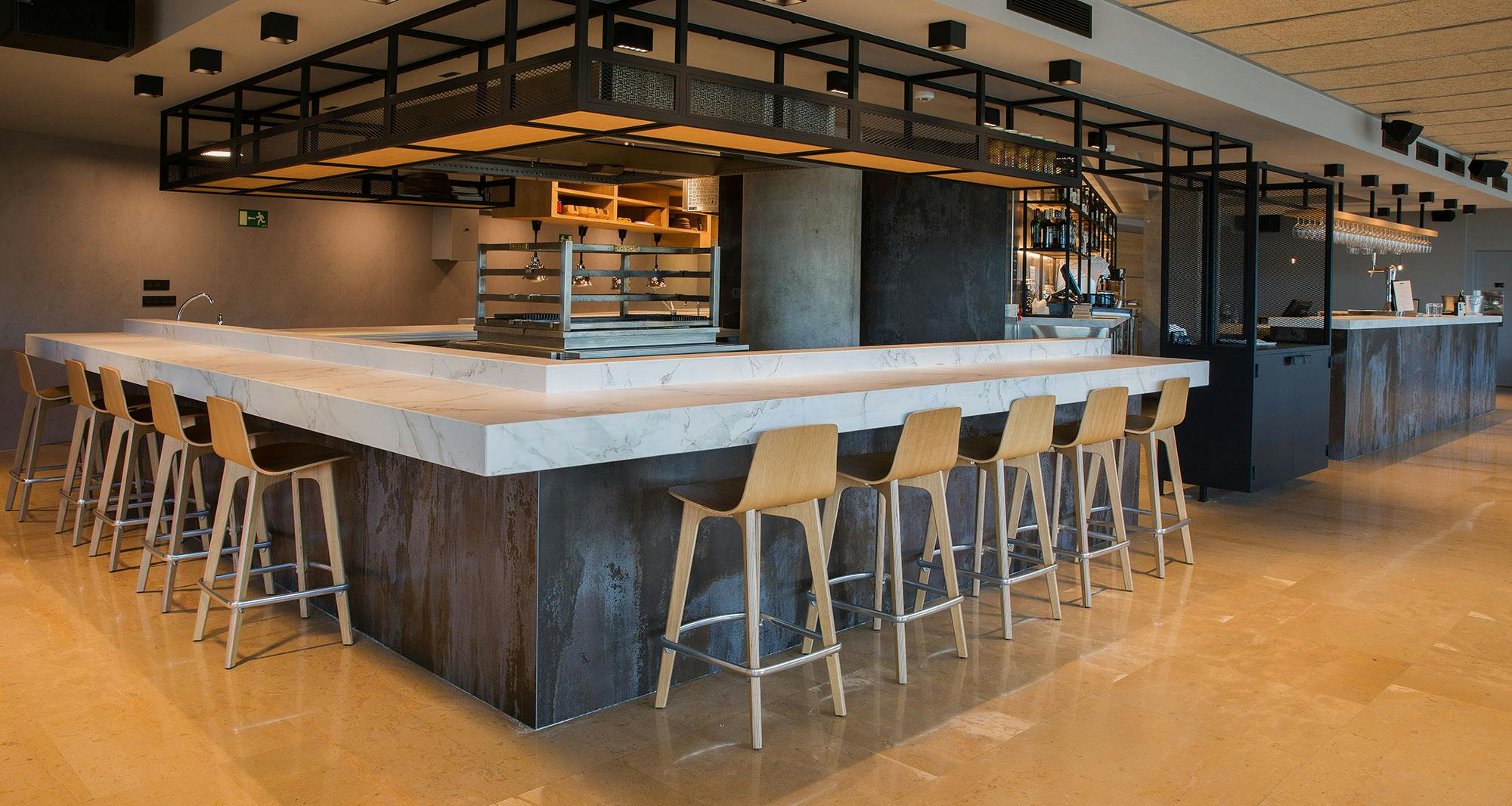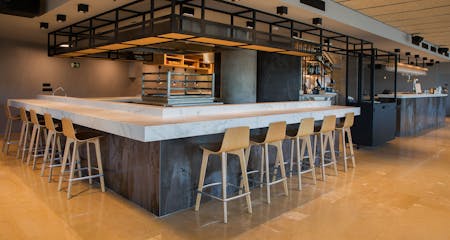 The new Muka restaurant revolves around fire amidst the natural beauty of Dekton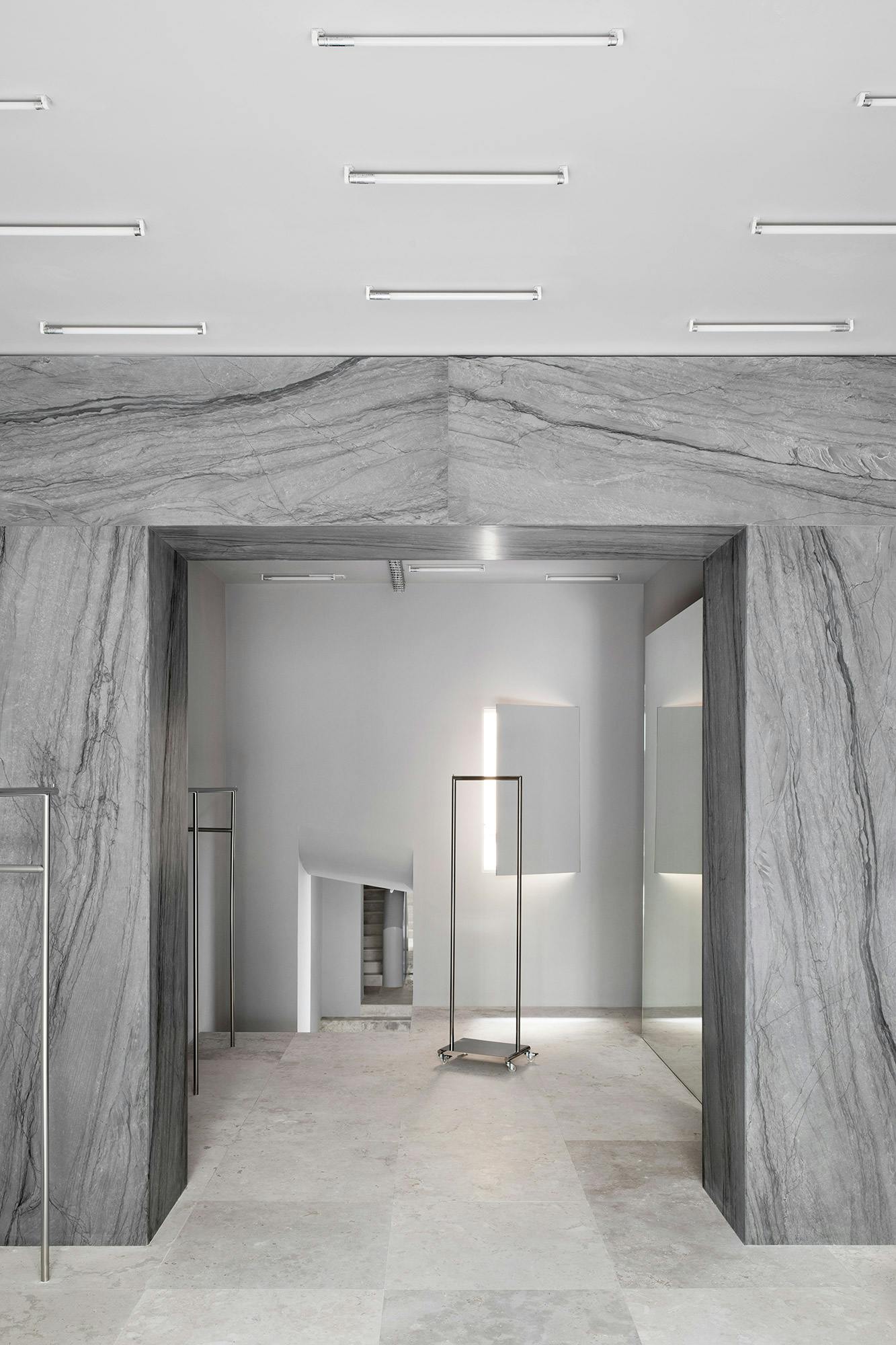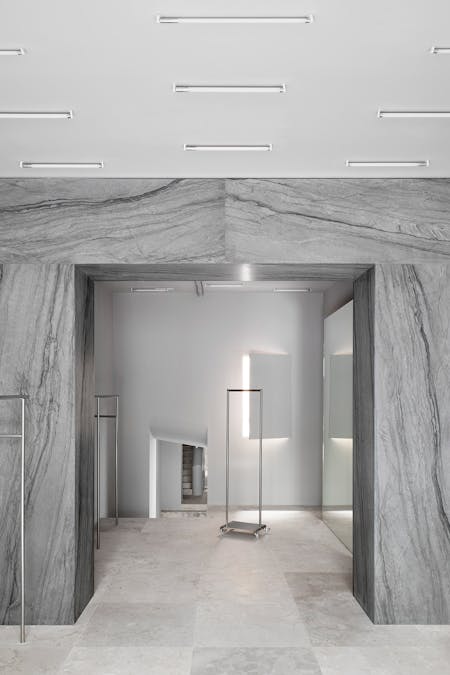 A monolithic arch in Sensa Platino gives character to a new fashion shop in Madrid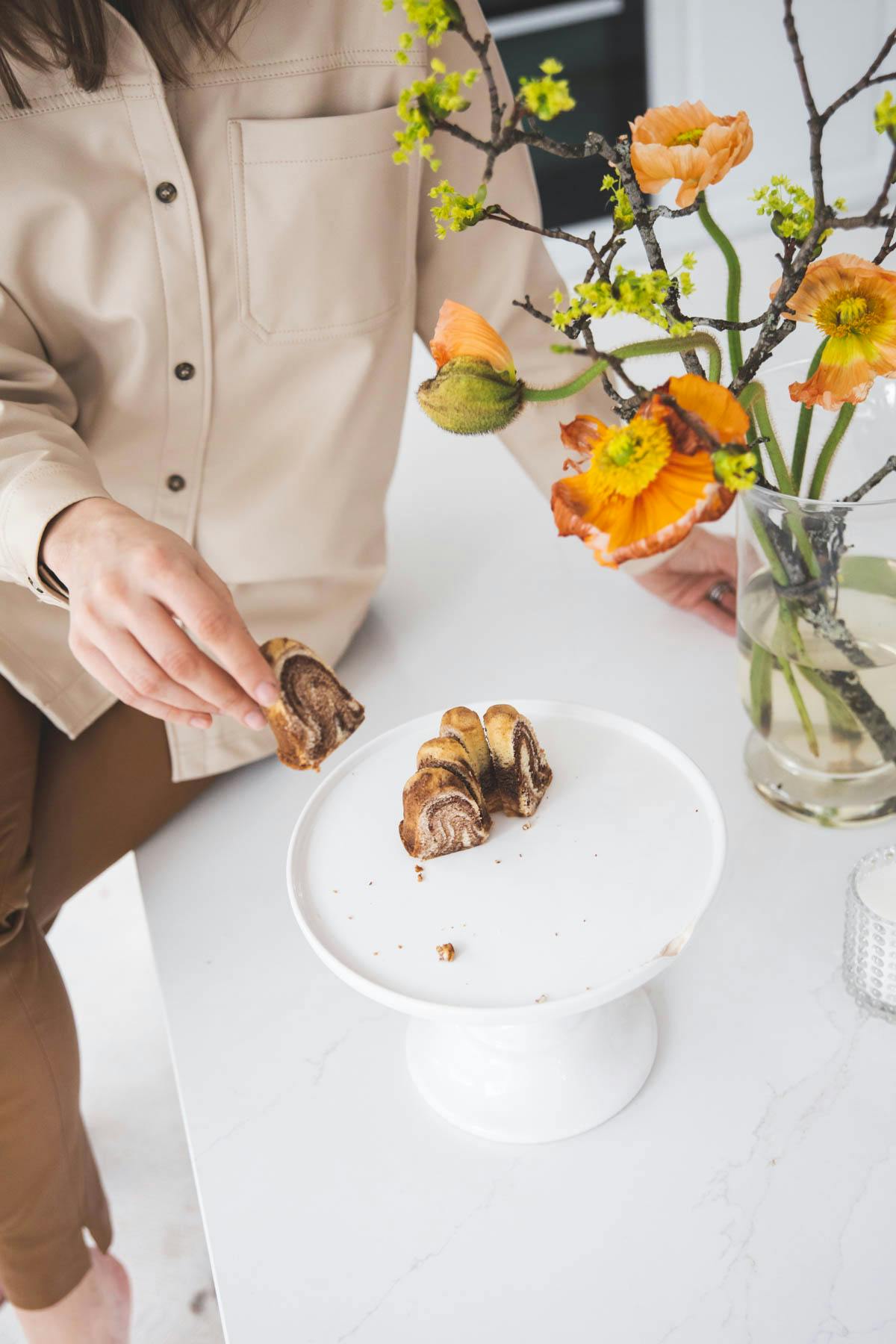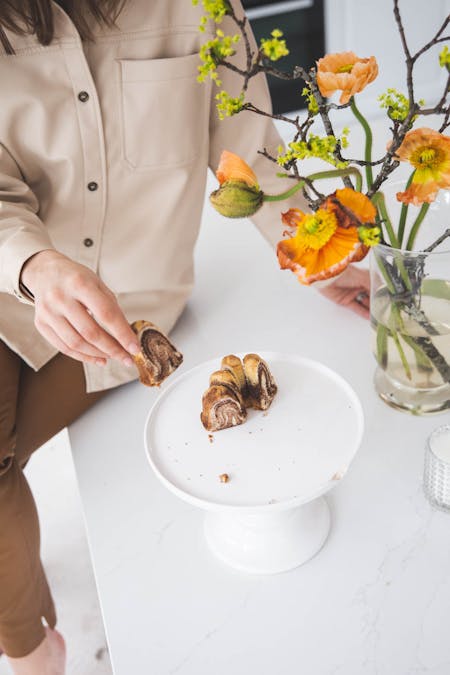 Strictly Style-bloggaaja Hanna Väyrynen toteutti haaveensa upeasta jenkkityylisestä keittiöstä isolla saarekkeella.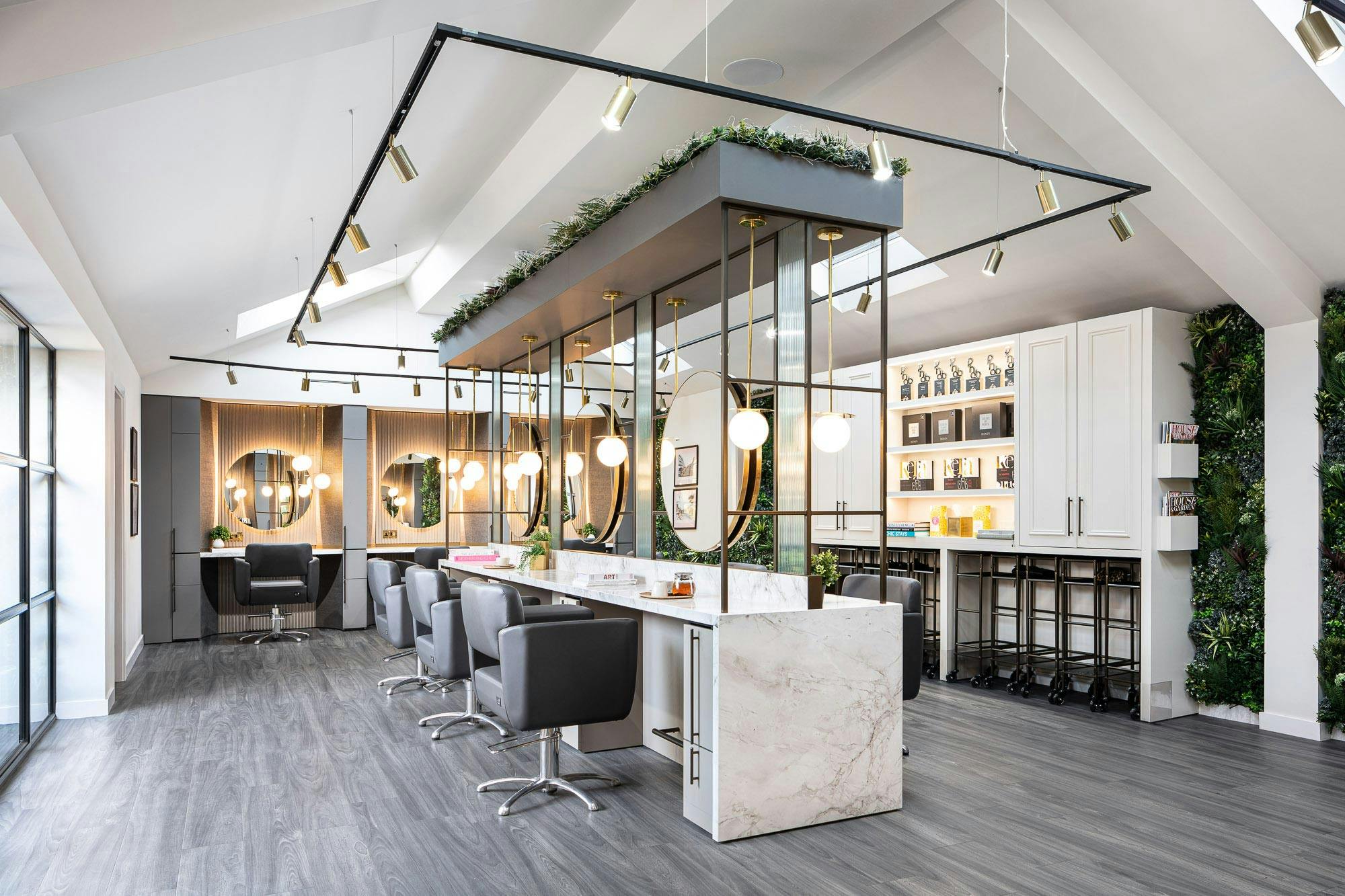 Dekton is as Stylish as it is Practical at Luxury Surrey Hair Salon, Leo Bancroft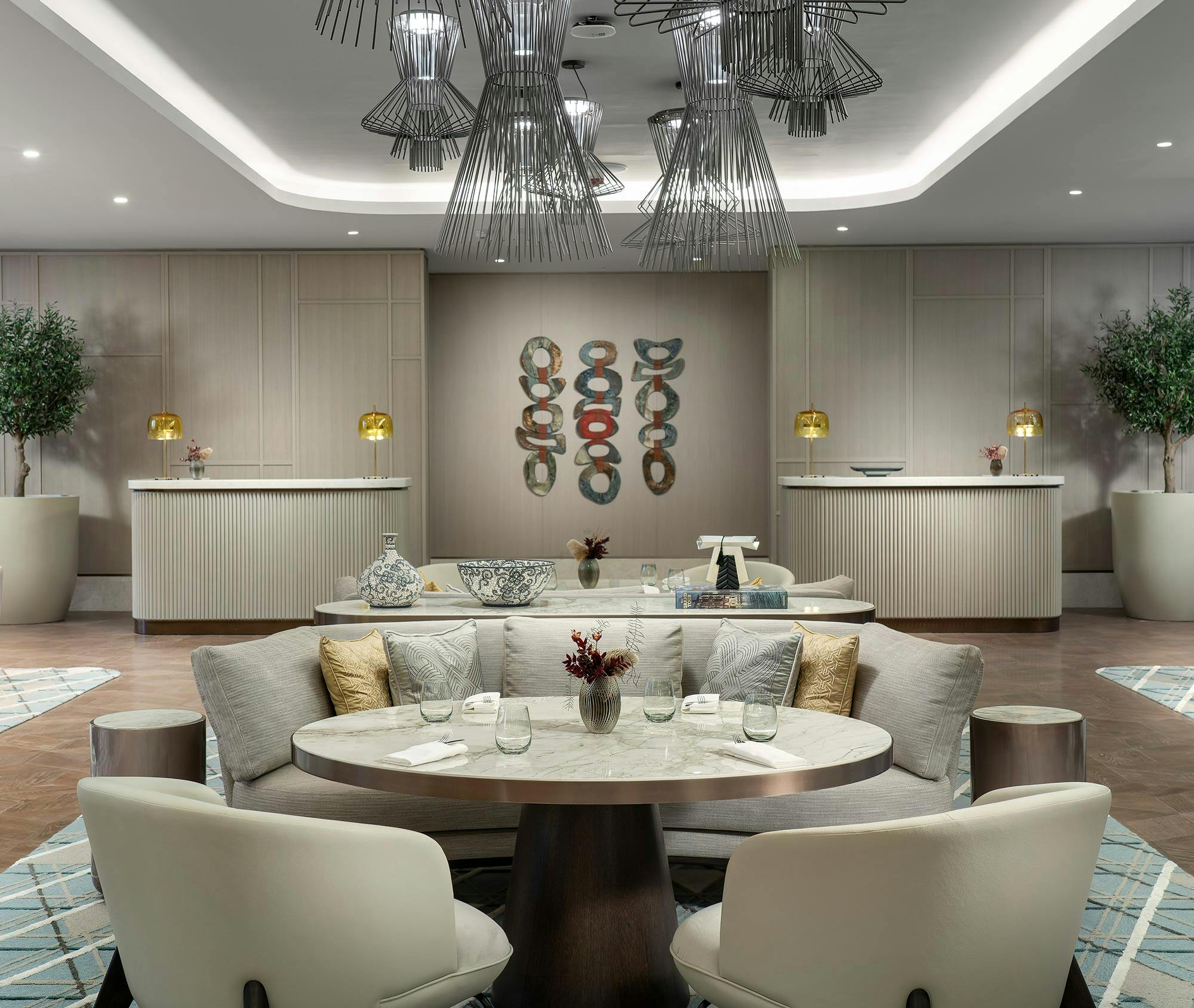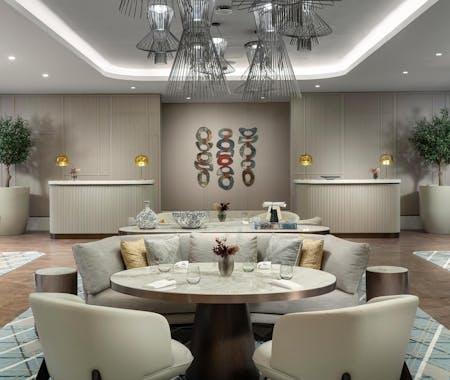 Dekton and Silestone, the sturdy and stylish surfaces chosen to enhance the luxurious design of a new 5-star hotel in Istanbul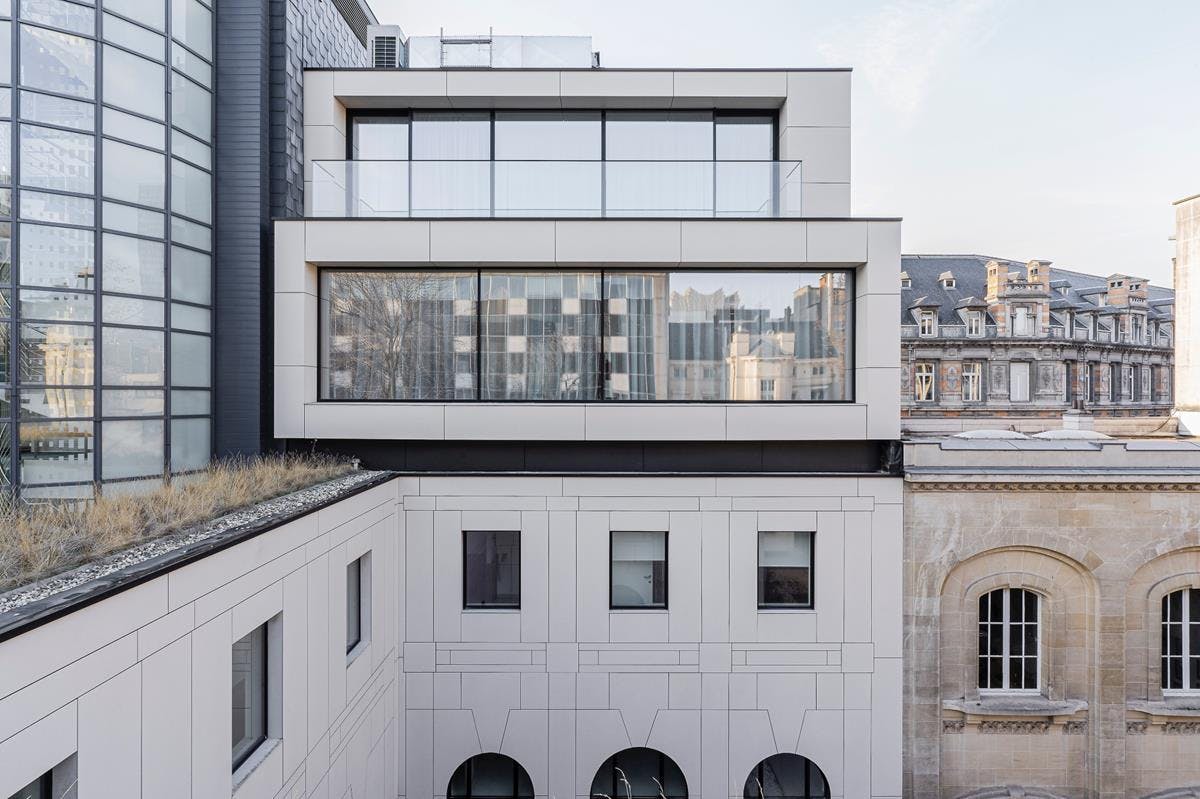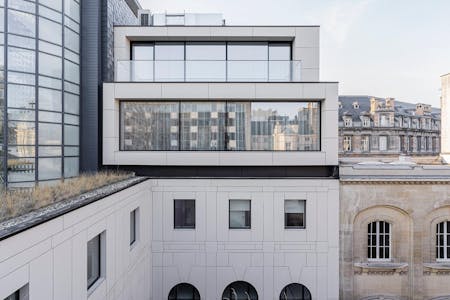 Reflections in Dekton: the renovation of the classicist building The Duke in Brussels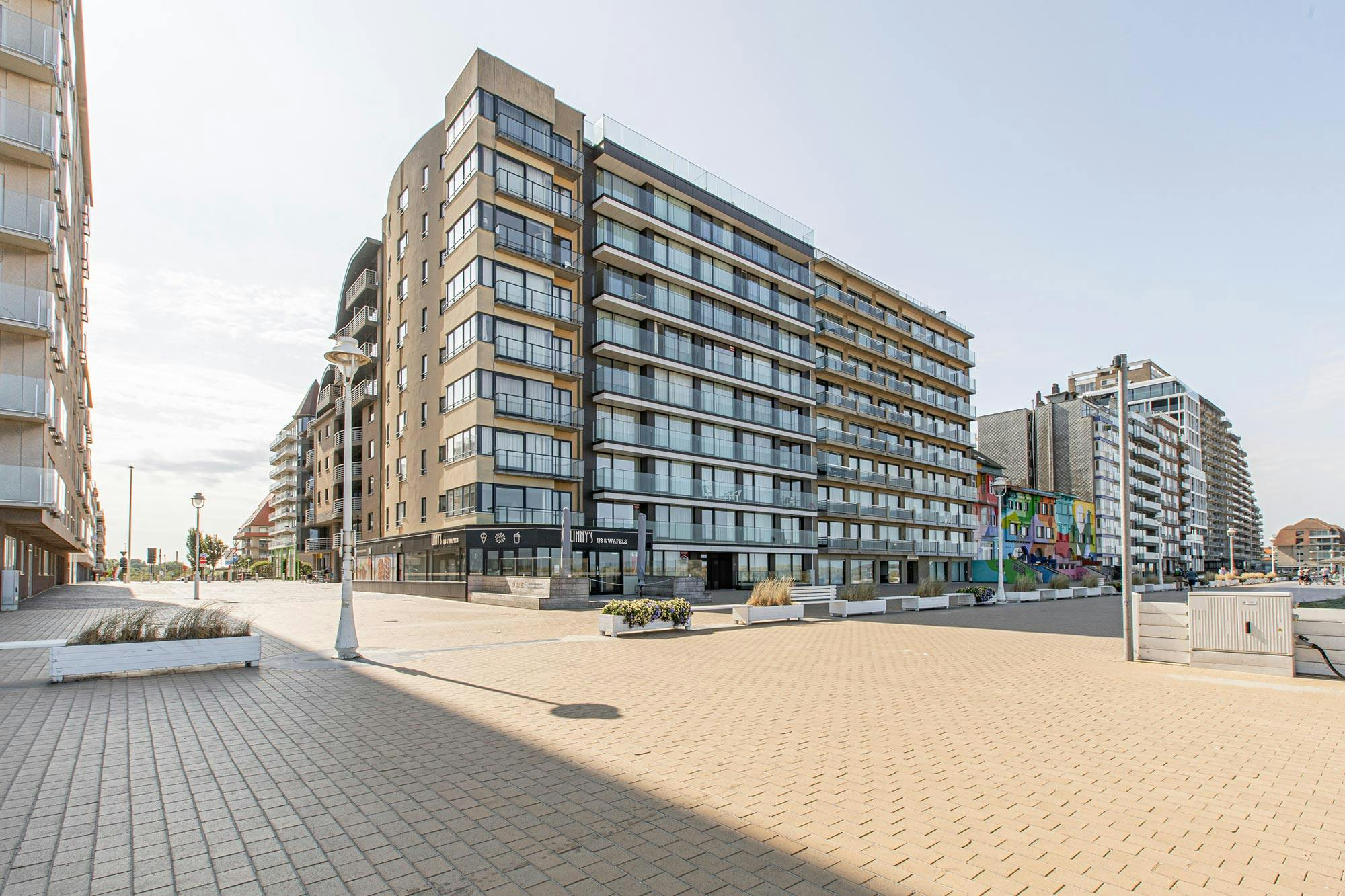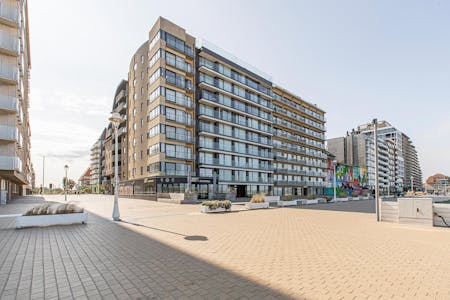 Dekton in a former classic residential building in Nieuwpoort, Belgium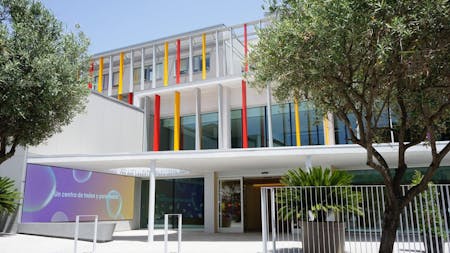 Cosentino donates the façade cladding for the first monographic paediatric oncological centre in Spain