Case Study
An elegant and functional country hotel inspired by the Amazon
Amparo Sanz Cabrera, Santiago Rayo García / Inka Decoración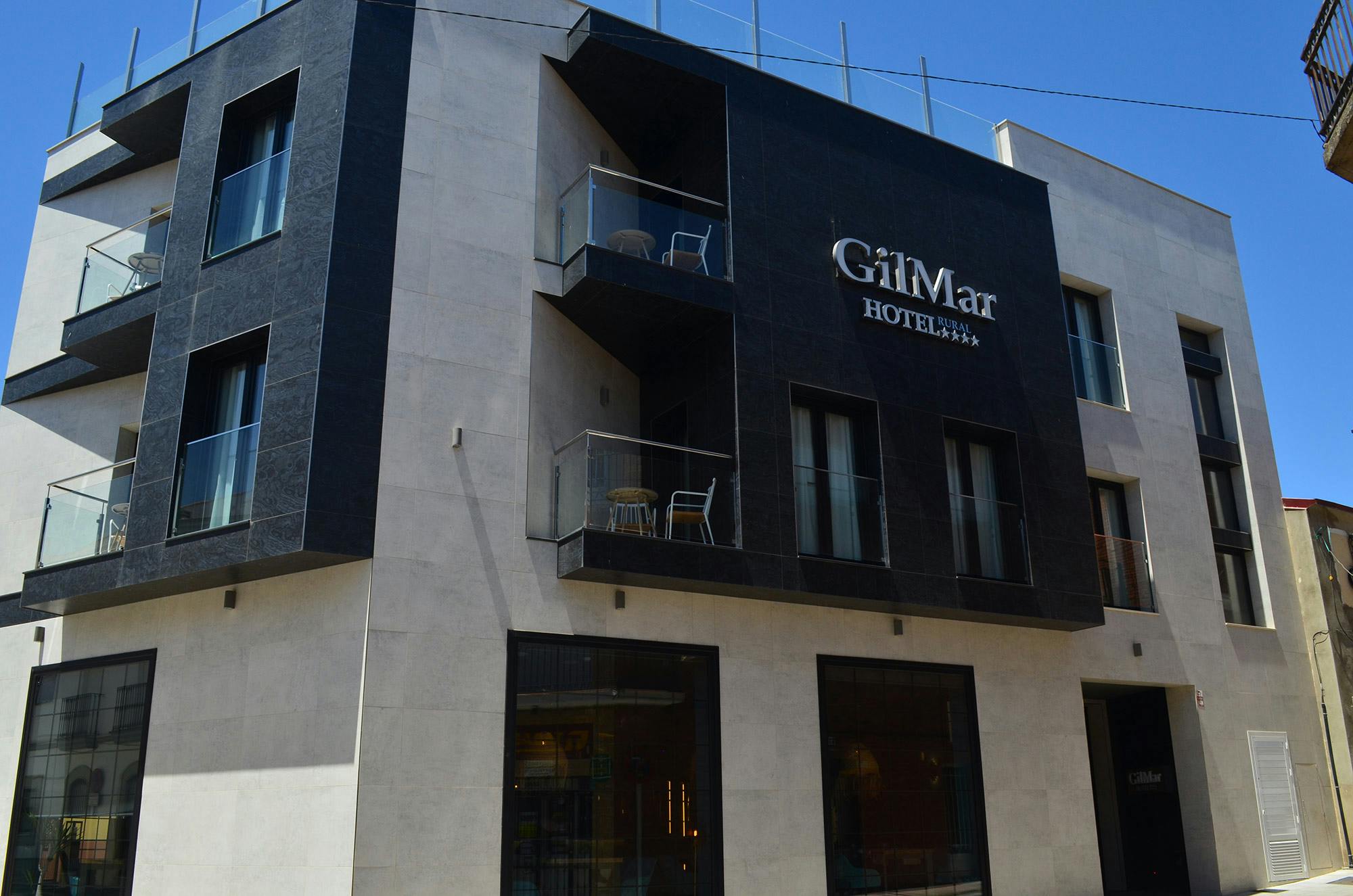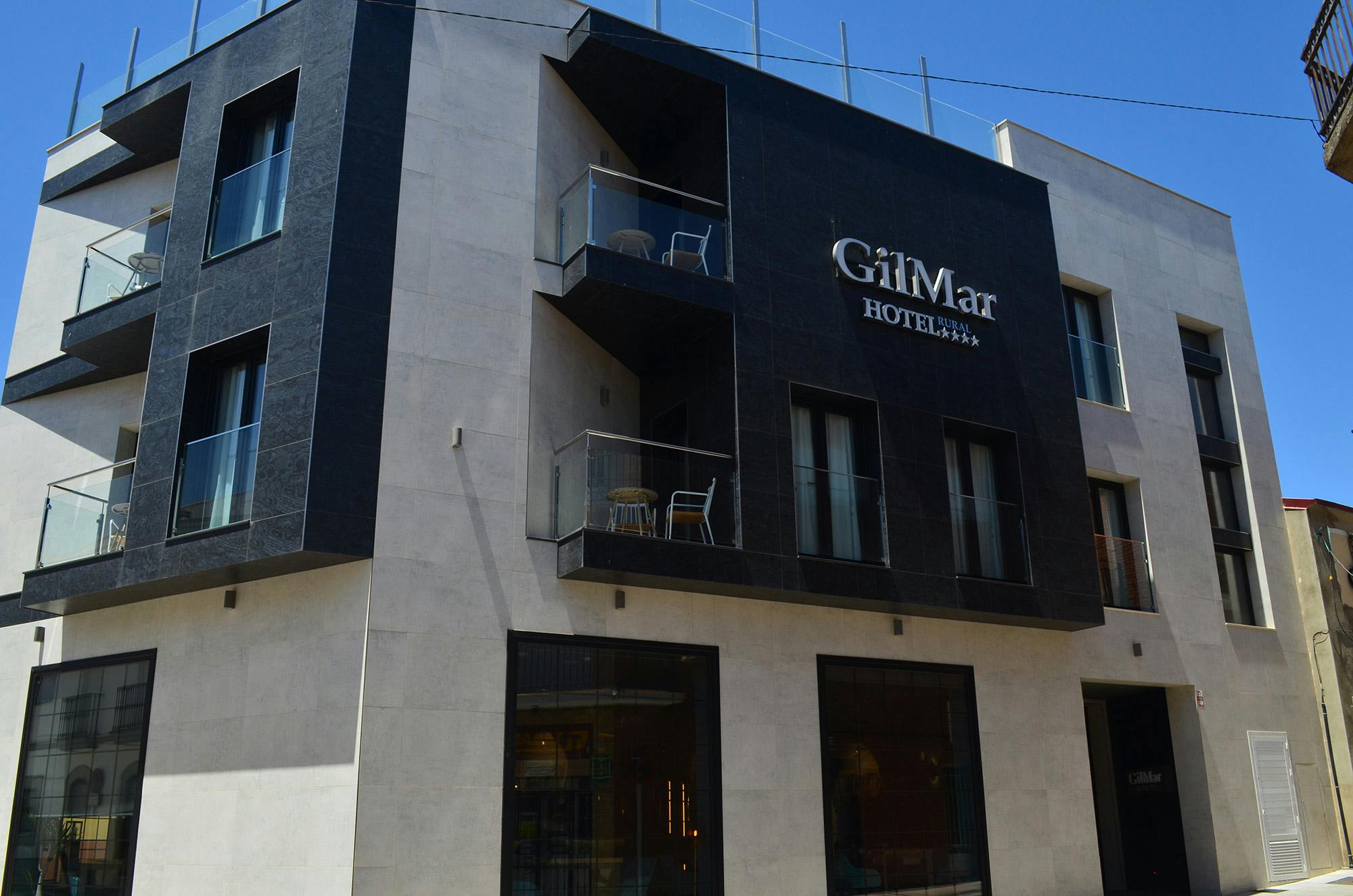 Location
Orellana la Vieja, Badajoz (Spain)
Application
Glued façade, staircase, bar top and bathroom countertops
Architecture/design
Amparo Sanz Cabrera, Santiago Rayo García / Inka Decoración
Couleur
Lunar, Liquid Embers, Eter, Laurent
The beauty of La Serena reservoir, in Badajoz, gives the natural landscapes of this area a unique environment in which to enjoy rural tourism, something that is reflected in this newly built hotel. The four-star GilMar Hotel translates into comfortable and functional spaces, with a design inspired by the Amazon in which natural and contemporary materials have been used to stand the test of time whilst providing elegance and quality. Among them, DKTN is the material of choice for those areas that needed to be particularly hard-wearing. More specifically, DKTN has been used for the cafeteria bar, the stair treads and the façade.
Black and white glued façade
'For the façade, we were looking for a material that would withstand the temperature changes associated with a continental climate where winters are very cold and summers are very hot,' explain the architects. 'DKTN not only meets the requirements we were looking for, but also requires no maintenance whatsoever, so we can be sure that the façade will look as good as new,' they add.
DKTN was fixed to the façade with a high-performance cement-based adhesive to suit the large format of the piece. This system provides high impact resistance and a continuous finish, as the minimal grouting between the pieces, which DKTN ensures thanks to its low coefficient of thermal expansion, is achieved with a putty of the same colour.
For this glued façade, two contrasting colours were selected to create a geometric and contemporary design: DKTN Lunar and DKTN Liquid Embers. The dark design with bluish tones of Liquid Embers creates a powerful geometric pattern that matches Lunar's cement-inspired white shade.
The design of the hotel's cafeteria is based on an exotic luxury concept, where the bar takes centre stage, featuring a 20 mm Laurent DKTN bar top with 40 mm glued skirt and mitred edges. Inspired by the natural Port Laurent stone, this colour provides an interplay of nuances that lends elegance to this area of the café. Its golden veining brings warmth and its dark background gives depth to the whole.
Giving continuity to the spaces, DKTN Laurent has also been used in the bathroom countertops, in which it is combined with stone elements and black taps, thus maintaining the exotic and modern look that runs throughout the hotel.
Contemporary stair treads
DKTN is the ideal material for high-traffic areas such as staircases, and the designers in charge of this project have taken this into account by cladding the steps of the main staircase in the Eter colour. Its black and grey hues and contemporary spirit blend in perfectly with the style of this new hotel accommodation.
Cosentino's materials used in this project