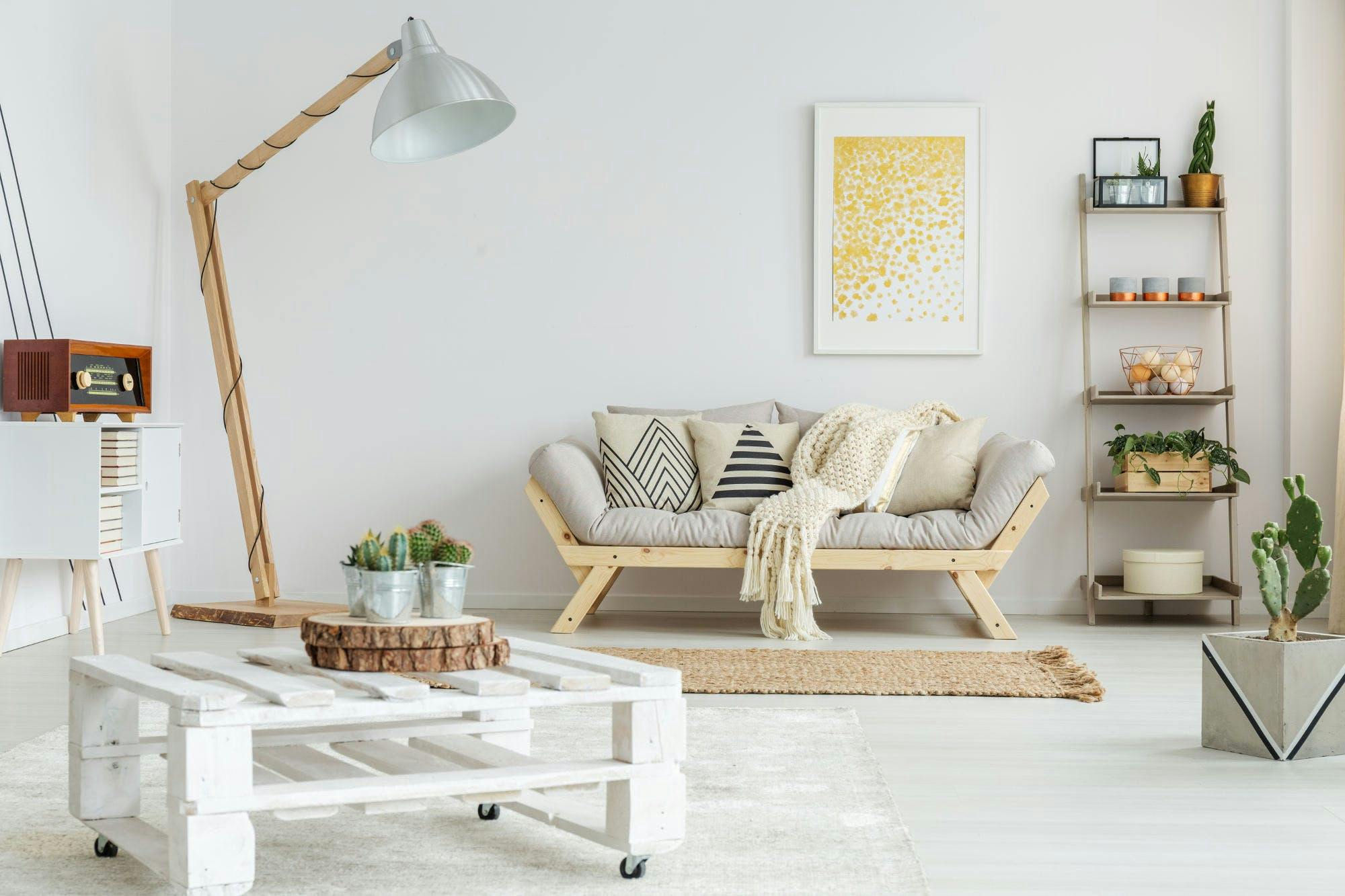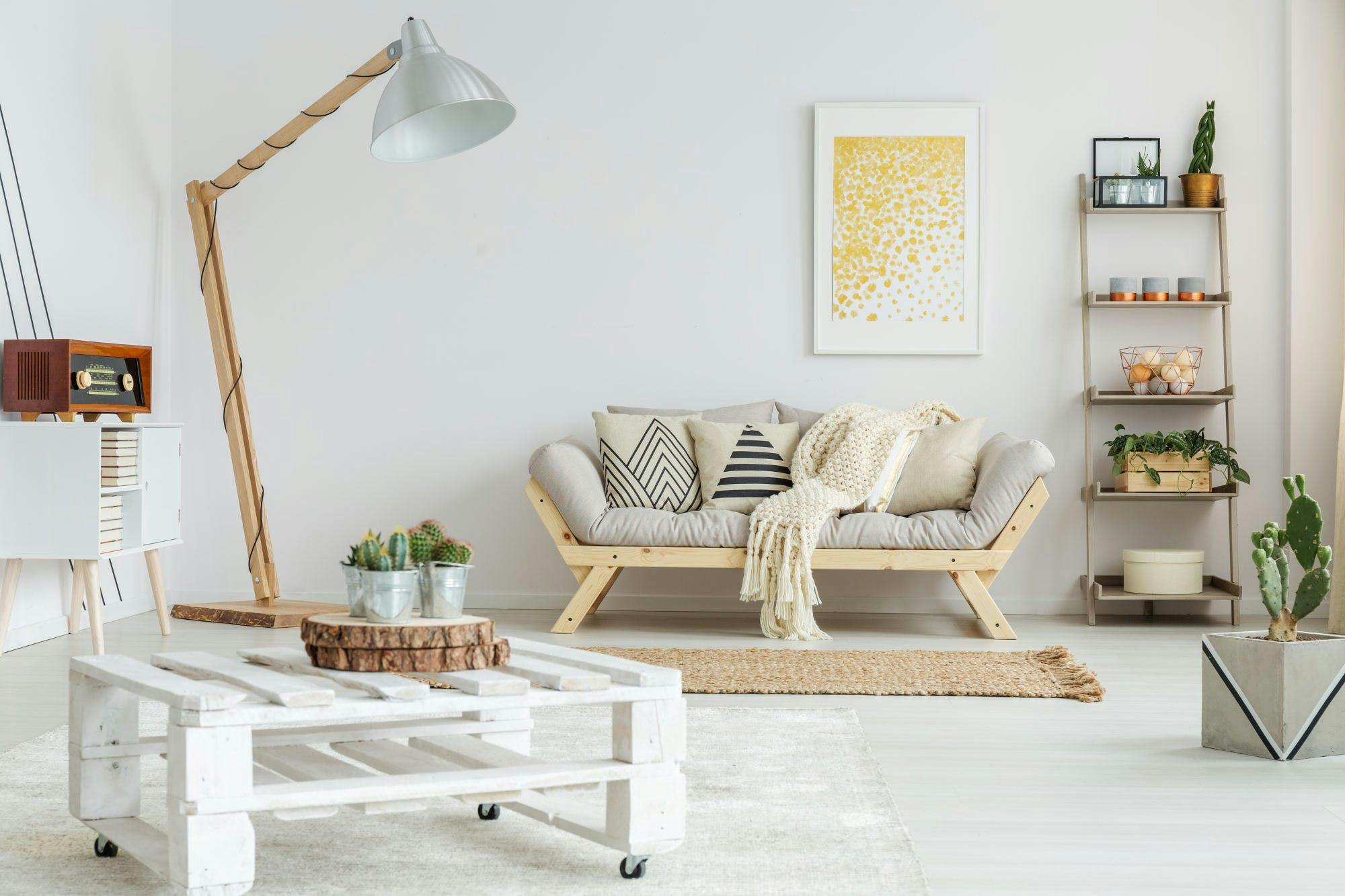 Les dernières nouveautés en matière de décoration naturelle : Style brut
What is Raw decoration?
Raw decoration brings nature into the home, with tree trunks made into side tables, branches that become hooks for clothes, and beams of untreated wood.
Raw style brings us authentic, natural elements and avoids artificiality at all costs. Did you know that this style of natural decor has its origins in cookery? The raw food movement advocates the consumption of products that are uncooked, unprocessed, or cooked at low temperatures. One of the biggest dining trends around today, the raw movement has inspired the world of interior design to embrace raw decor. Based on an eco-friendly philosophy, this movement seeks not only to bring nature into design but also to champion recycling. Because why throw things away when they can still be used - or even reused in a new way?
The beauty of wood in its natural form
If raw style had to choose a signature element, it would have to be pure, untreated wood, with all its cracks and holes on show. That's right, warts and all. The natural beauty of wood is such that all it needs is a polish with some esparto to remove splinters. Raw, untreated wood has a charm all of its own, requiring little more than some natural oil to hydrate and preserve it. All this helps us to feel closer to nature: that's the idea behind raw style. Wood is far from being the only material used in this natural decoration style. Other basic materials used in furniture and home accessories are fibres (bamboo, esparto and sisal) and natural textiles based on cotton, linen, silk and wool.
In architecture, too, concrete finishes are left exposed (offering a more eco-friendly, sustainable option, in keeping with the philosophy) and walls and floors are covered in microcement to achieve continuous, neutral surfaces. DKTN by Cosentino has a collection of surfaces that match the raw decoration trend perfectly. Industrial Collection, for covering floors, walls or furniture with a look inspired by cement, rust or volcanic rock.
One of the keys to raw decoration is blending different textures to leave a neutral base, such as raw concrete walls left on show to allow one-off, natural pieces to play the starring role.
Are you a natural decor fan? If so, here's how to put it together. Raw style is so versatile that it works in modern and even minimalist settings, providing these with a warm contrast to make a house a home. It also pairs perfectly with rustic trends, lending elegance to a 'country' look. When it comes to industrial interiors, raw design breaks up the monotony of the composition with disruptive, abstract lines… All in all, it's an irresistible look. Raw decoration is endlessly charming and goes with everything! We're firm believers that it's better to add well-chosen pieces that embody the raw philosophy than to re-design a space from scratch.
Peaceful environments that exude calm
There can be no doubt that natural fibres and textiles inspire warm, welcoming and highly authentic spaces. As well as the materials and their textures, the colour palettes used are a great ally for raw decoration. Neutral and natural tones, i.e. white, grey, raw and sand tones should dominate, as well as colours associated with the earth and forests, such as brown and green (dark or bottle shades, or even pastels). In this way, a home's decoration achieves a noticeable sense of calm. A side benefit to this is that spaces are created with maximised light.
Green as a feature of the interior environment
Don't hold back when decorating with plants. The more the better. As well as the aesthetic and touch of greenery they provide, plants renew the air, eliminating carbon dioxide and absorbing excess moisture, among many other health benefits.
Which current plant trends work with raw decoration? Monstera (also known as Adam's Rib), cactii, succulents and ficus, among others. And of course, the Raw style philosophy also includes setting up an urban kitchen garden. If your home lacks a garden or terrace, you could dedicate a corner of your kitchen to aromatic plants and have fresh parsley, basil, mint or lavender to hand at all times. If you're lucky enough to have your own outdoor space, go for home-grown tomatoes, strawberries and lettuces - the whole family will love them.
Say yes to recycling… and rough finishes
As we mentioned at the beginning, another crucial feature of Raw decor is an emphasis on recycling and the use of upcycled wood. This gives a new lease of life to pallets, fruit crates, old industrial bobbins and scraps of wood, for example. Bring recycling indoors! Elements that you could never have imagined reusing can be given a whole new purpose, such as wooden doors that become headboards, old oars (also made of wood, the reigning material for this style) stacked on the wall to create a sculpture, an industrial bobbin used as a side table or even skateboards transformed into shelving for a teenager's bedroom. Raw decoration encompasses all of this.
Last but by no means least, we need to talk about rough finishes to complete our definition of raw decor in the most utterly authentic way. How to apply these? With cladding for walls, floors or countertops for the kitchen or bathroom. And just as with wood, the natural colour and appearance are put on show, along with its characteristic rough, uneven texture full of unexpected shapes. Surfaces look best with attractive, subtle veining, as is the case with the Eternal series from Silestone by Cosentino, inspired by some of the most famous natural stones in the design world,and which also appear in pieces whose veining and colours vary to create a truly unique and one-off result.
In the same way, the Natural Collection from DKTN by Cosentino reinterprets nature with compositions and patterns of veining that emulate the sensations of the noblest materials themselves.
Now you know all about the raw trend and how to achieve this natural decor, get your hands dirty and add a touch of something different to your home!
Demandez des devis