DKC System
Chemical structural fixing of pieces onto profiles.
Projects that adapt to change. New constructions and renovated buildings alike are often required to adapt to socio-economic changes, new uses or, simply, to preserve the formal limits of pre-existing structures or unexpected shapes of the plot.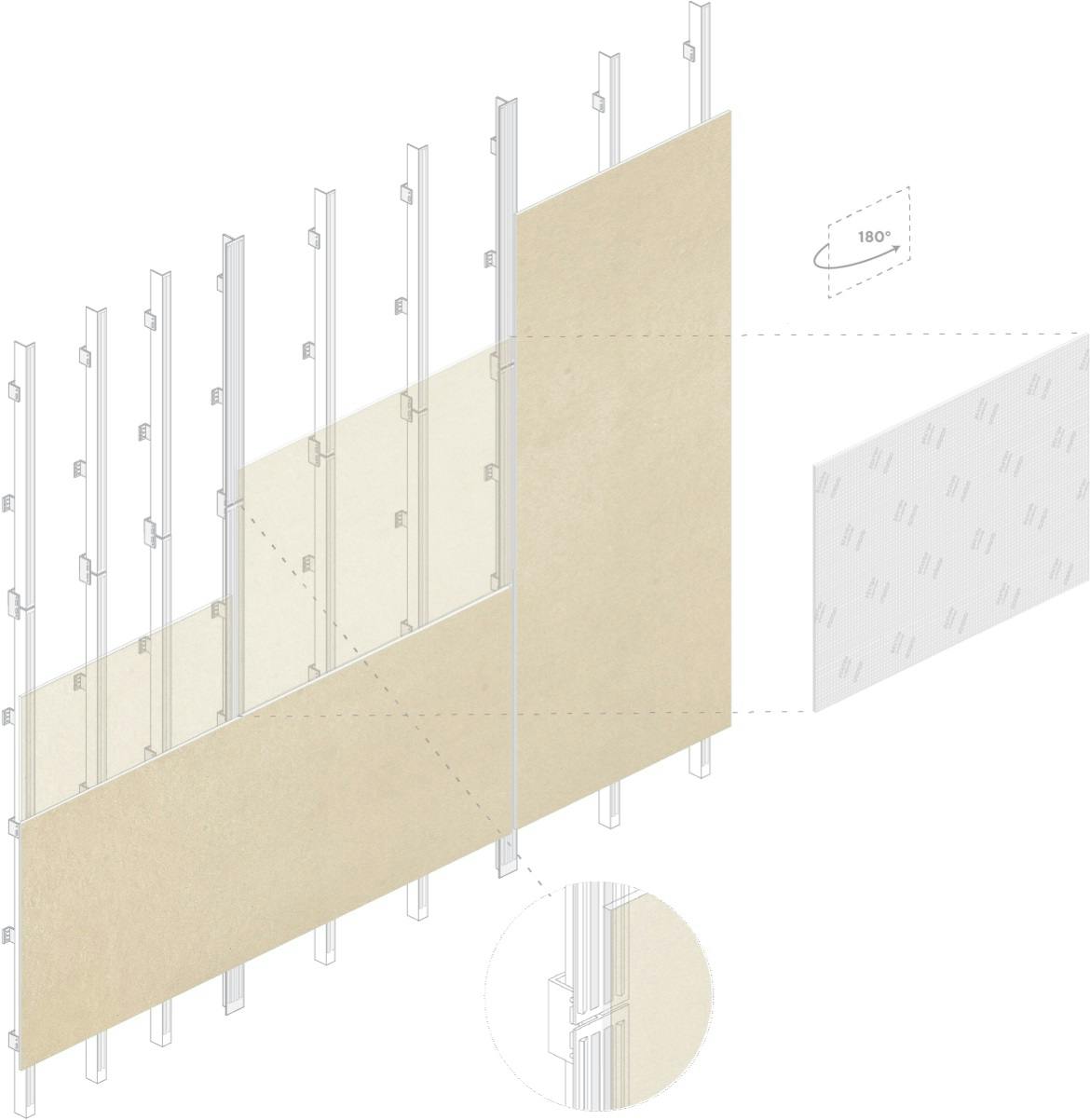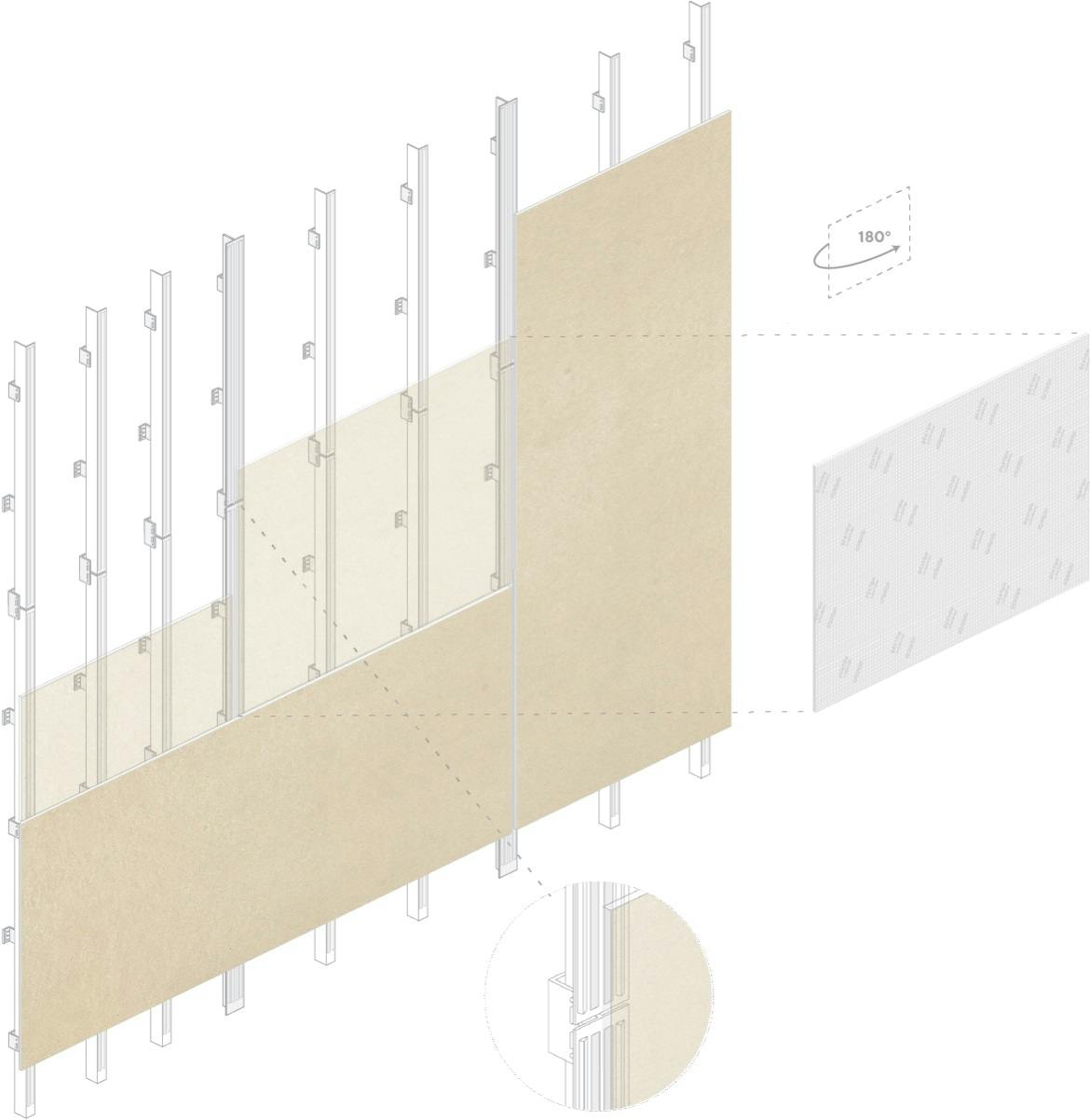 DKC is a completely chemical system of fixing, which permits pieces to be attached directly onto the supporting sub-structure using structural bonding, avoiding any machining of the piece. Using a profile, two double-sided lengths of tape are placed in the centre while two strips of structural bonding are added to the edge of the profile.
During assembly, the double-sided tape holds the piece while the bonding sets. A multitude of formats can be used and designed, including pieces that are pre-assembled in the factory. This system allows for a range of thicknesses, with 8 mm pieces being popular for use in refurbishment and redesigns.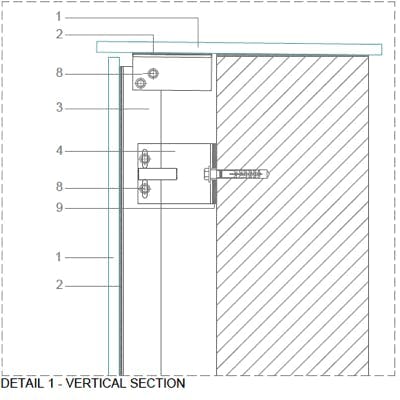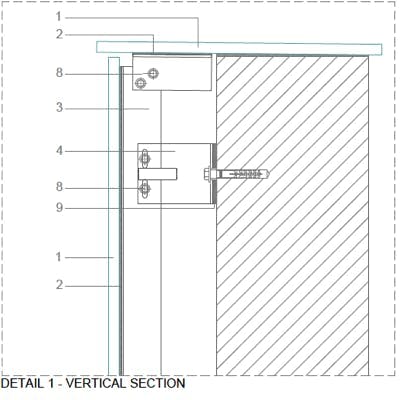 Detail 1. Vertical section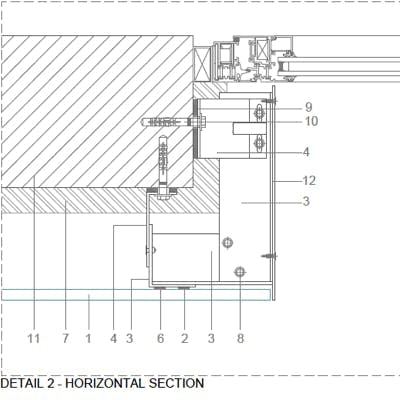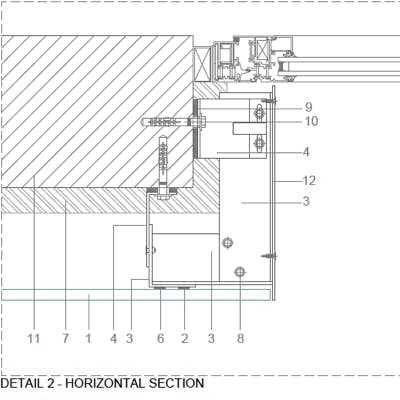 Detail 2. Horizontal section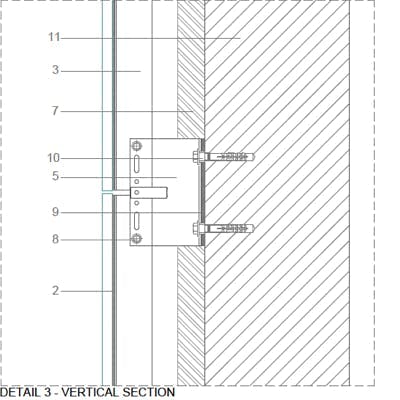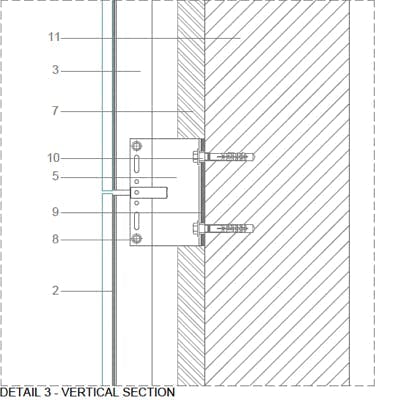 Detail 3. Vertical section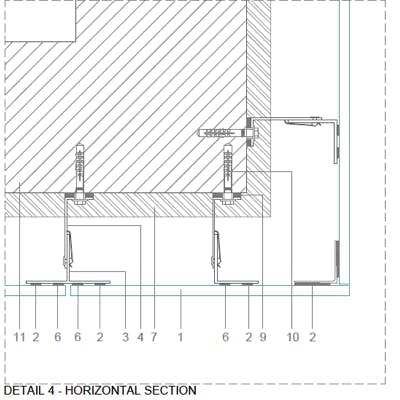 Detail 4. Horizontal section
1. DKTN | 2. Bonding | 3. Vertical Profile | 4. Secondary Separator | 5. Primary Separator | 6. Double-Sided Tape | 7. Thermal Insulation | 8. Self-propelled Screw | 9. Rupture of Thermal Bridge | 10. Mechanical Anchoring | 11. Supporting Wall | 12. Aluminium Jamb
DKTN is ideal for ensuring the flatness and dimensional stability of a surface to tenths of a millimetre, thanks to ultra-compaction during the manufacturing process and negligible water absorption (less than 0.05%), achieving absolute control of the vertical nature of the surrounding.
To avoid movement and "flaps" between pieces that cause unwanted shadows or imperfections in the parameter, choosing a material such as DKTN, which is able to respond properly to the technical requirements of the system, is key.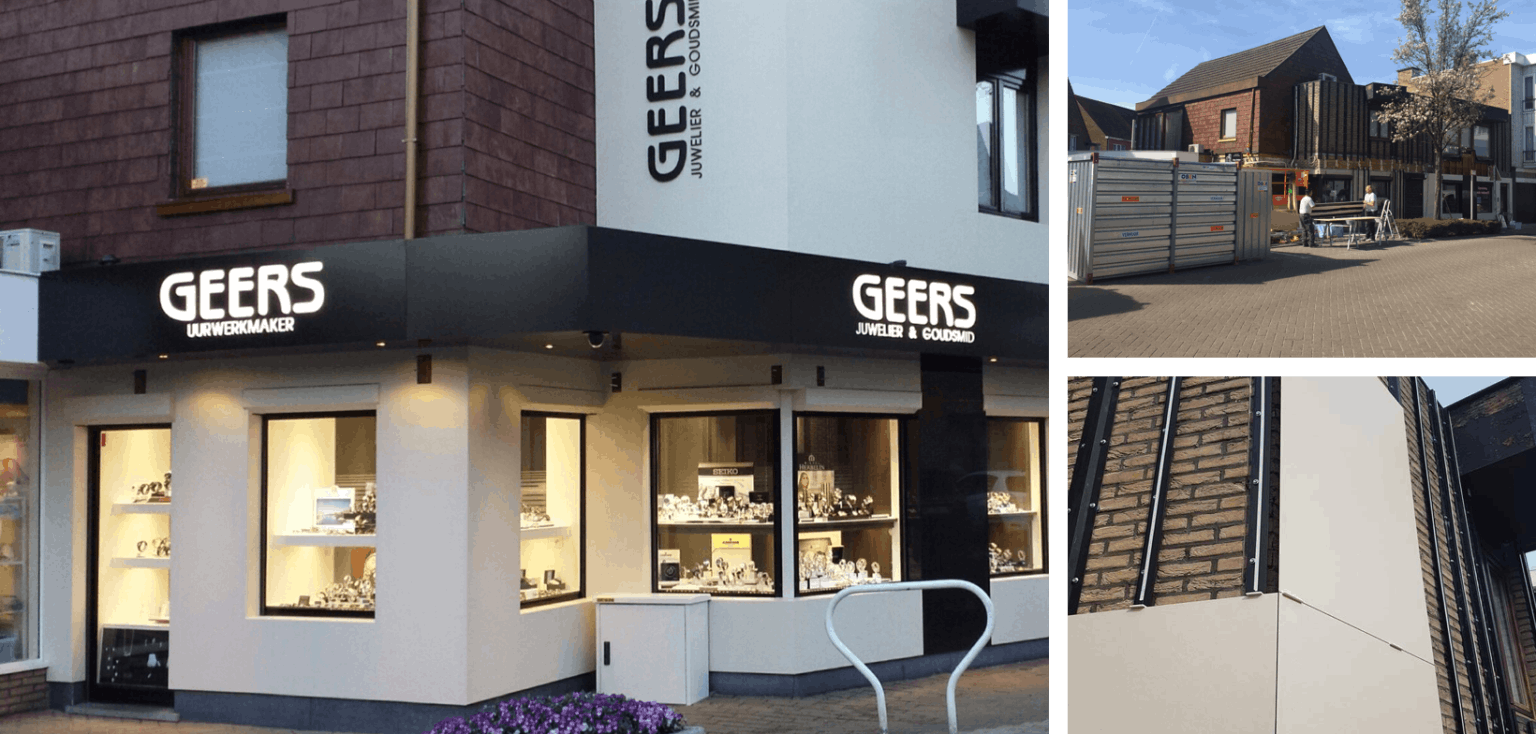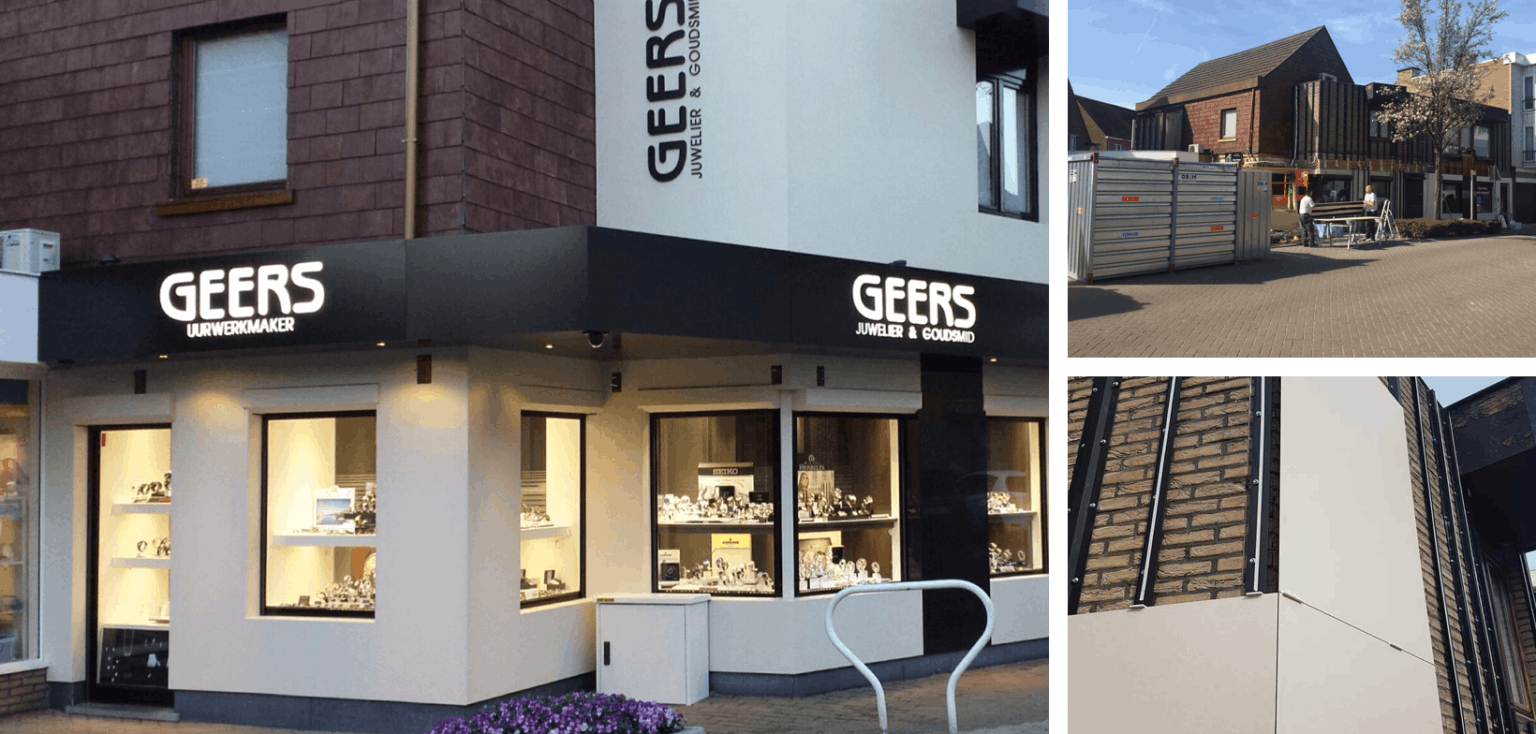 Vous avez besoin d'aide sur un projet ?
Contact our specialists for advice
Vous avez besoin d'aide sur un projet ?
Contact our specialists for advice
Other construction systems
Bibliothèque de ressources digitales
Contact us!
If you would like to receive a free sample or tailored advice, please fill in the form.