DKT2 System
Hidden mechanical fixing with metallic profile on the continuous groove of the piece's edge
Projects with horizontal hierarchy. Some designs seek to achieve a very marked lineal frame, from spatial volume to the dimension of the construction details. The assembly as a design tool in these cases can be a major ally and help to realise this linear concept.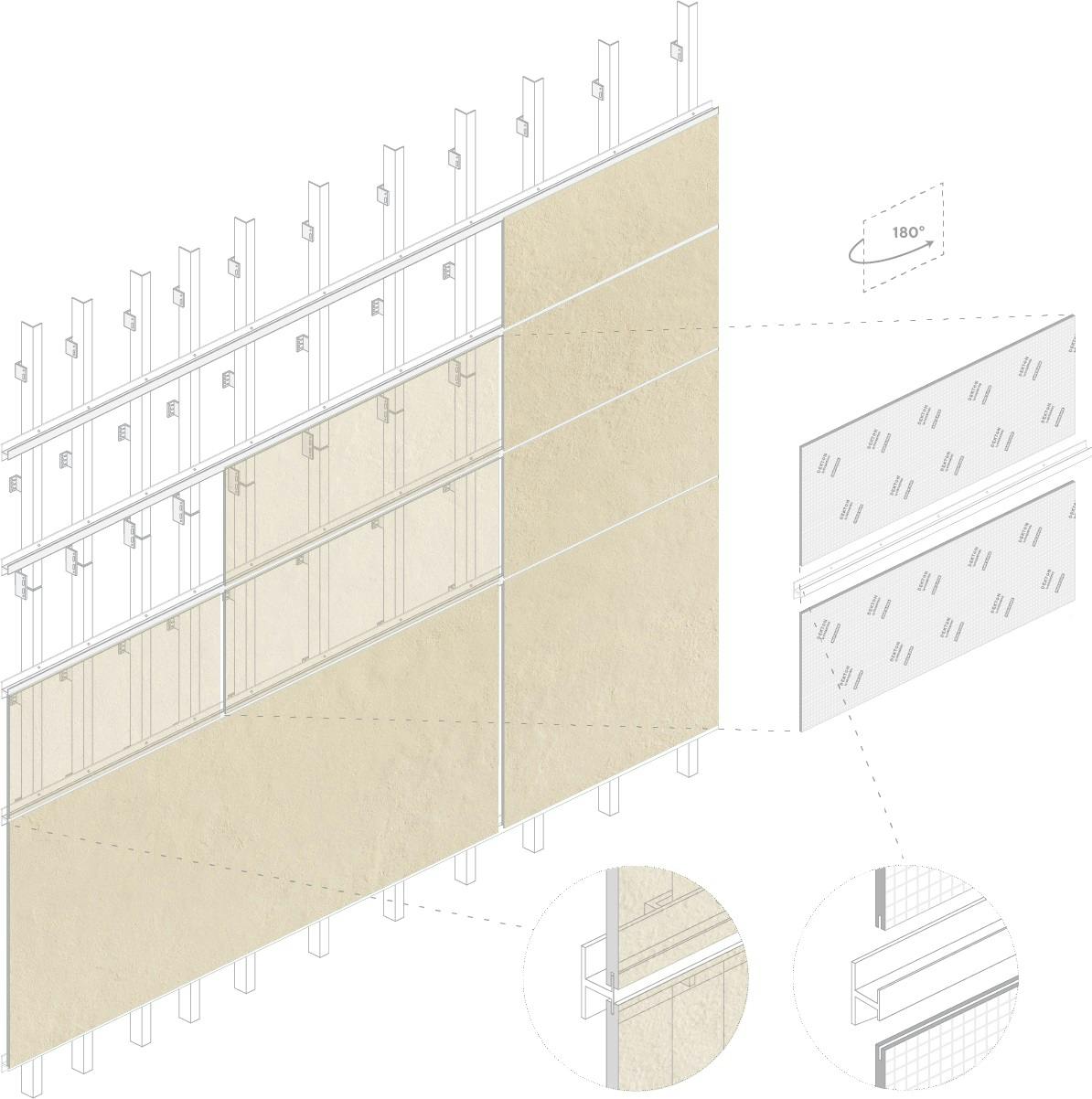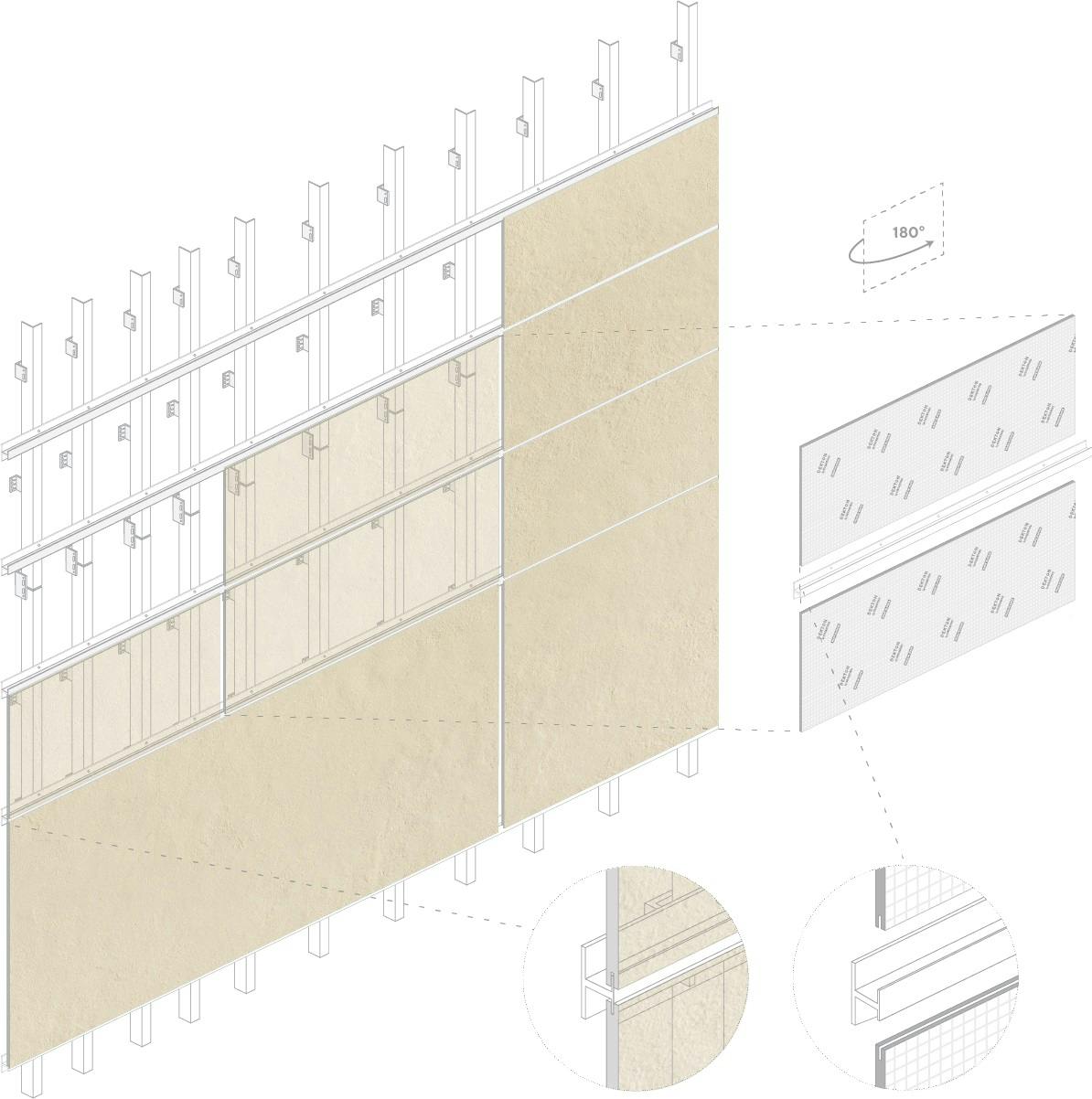 This DKT2 system comprises of a horizontal profile that supports the facade in a continuous way, all based on a groove that runs the whole length of the piece. A groove of minimum 3-4 mm and with a depth of up to 15 mm is required to conceal the length-wise profile that is anchored to the uprights of the sub-structure.
This solution creates an almost hermetic ventilated chamber, due to the continuity of the supporting profile itself. DKTN has this certified system for ventilated facades according to ETA 14/0413 and BBA 16/5346 for 12 mm and 20 mm thicknesses, although it can also be used with 30 mm.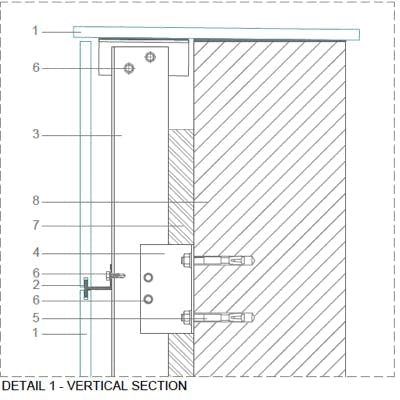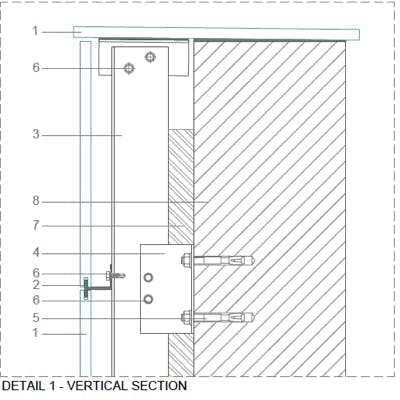 Detail 1. Vertical section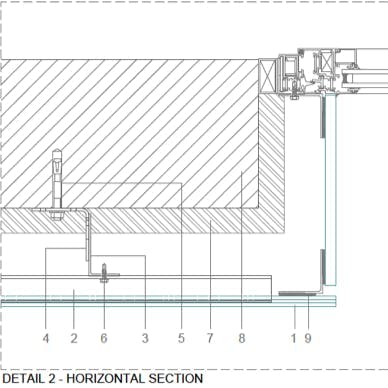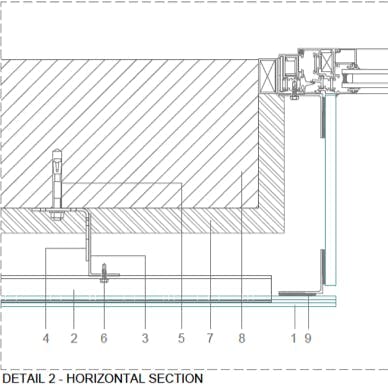 Detail 2. Horizontal section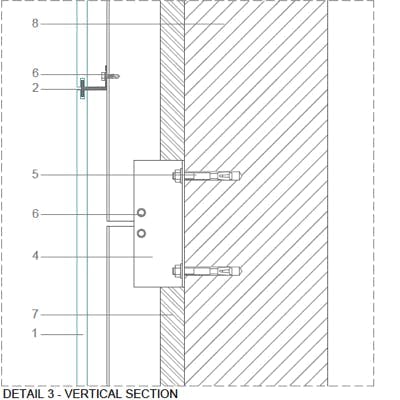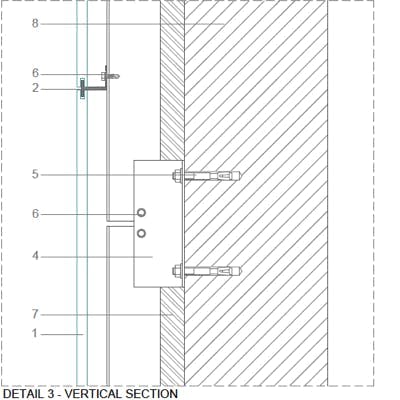 Detail 3. Vertical section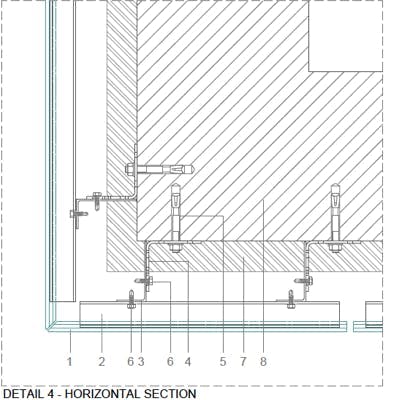 Detail 4. Horizontal section
1. DKTN | 2. Horizontal Profile | 3. Vertical Profile | 4. Separator 'L' | 5. Mechanical Anchoring | 6. Self-Propelling Screw | 7. Thermal Insulation | 8. Supporting Wall
Thanks to DKTN's high density (≥2.50 g/cm3), its 12 mm, 20 mm and 30 mm thicknesses allow for very precise grooves that do not affect the mechanical fastenings. As an inorganic material, it is has a very low dilation coefficient (6.5 · 10-6 °C-1) which allows for rigorous control of the assembly of small as well as large-format pieces.
By optimising the cutting of each slab, even very slim pieces can be used, increasing the linearity of the building by creating layers that allow the colours, light and reflections of the hidden metallic profile beneath the pieces to be seen.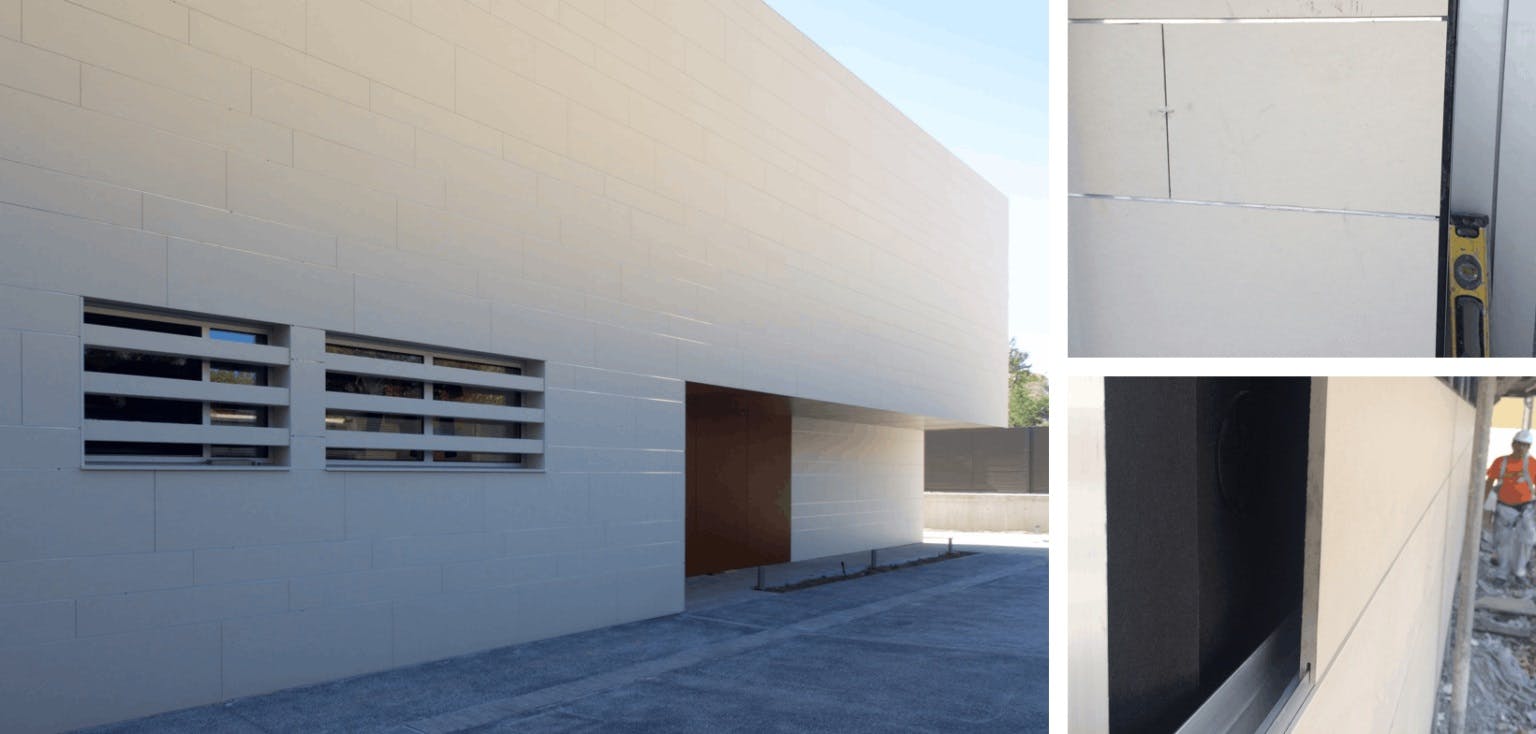 Vous avez besoin d'aide sur un projet ?
Contact our specialists for advice
Vous avez besoin d'aide sur un projet ?
Contact our specialists for advice
Other construction systems
Bibliothèque de ressources digitales
Contact us!
If you would like to receive a free sample or tailored advice, please fill in the form.