Silestone Kitchen Countertops
Silestone is a leader in the world of kitchen countertops. It's no coincidence that thousands of people from all over the world have chosen them for their homes.
Its unique characteristics make this material resistant to almost any conditions, combining beauty and functionality in a space that becomes the main feature in your home.
Integrity Sinks
Continuity and uniformity in kitchens are fashionable. Silestone offers you a range of possibilities with its wide range of Integrity sinks. Design, functionality and minimalism through your kitchen countertop will create a unique space.
See Sinks
Silestone textures
Silestone is synonymous with design and that's why we offer it in three luxurious textures. From a velvety touch to one with body and structure, discover them all.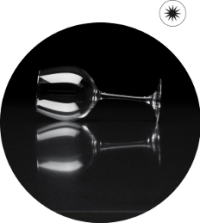 Polished
Polished finish for richer and shinier colours.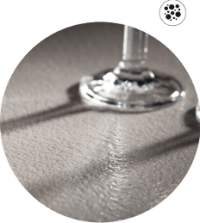 Volcano
Rugged finish of undeniable beauty and originality.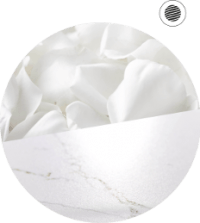 Suede
Velvety and soft texture to inspire touch.
Why is Silestone perfect for countertops?
Resistance to stains. Silestone is a non-porous and stain-resistant surface for coffee, wine, lemon juice and many other everyday products.
High scratch resistance. As it's almost entirely made of quartz, Silestone is highly resistant to scratches.
Impact resistance. Quartz is one of the hardest minerals that exist and makes our products very durable.
25 years of guaranteed quality. It offers customers a 25-year warranty for Silestone kitchen worktops.
Large format
Thanks to Silestone's large format, your kitchen will be a space where visual harmony will become your great ally, creating a unique surface.
Find all the nearest Elite studios, stonemasons and Cosentino Centers through our store locator.
We remind you of the tools we have available.
Online visualizer
Combine in real time the different textures and colors of our materials in Kitchen spaces.
View
3D Kitchen
Create a 3D of your kitchen in a quick, easy and intuitive way with our virtual assistant.
View