Case Study
DKTN clads the façade of Iceland's first five-star hotel for its ability to withstand the most demanding weather conditions
Parki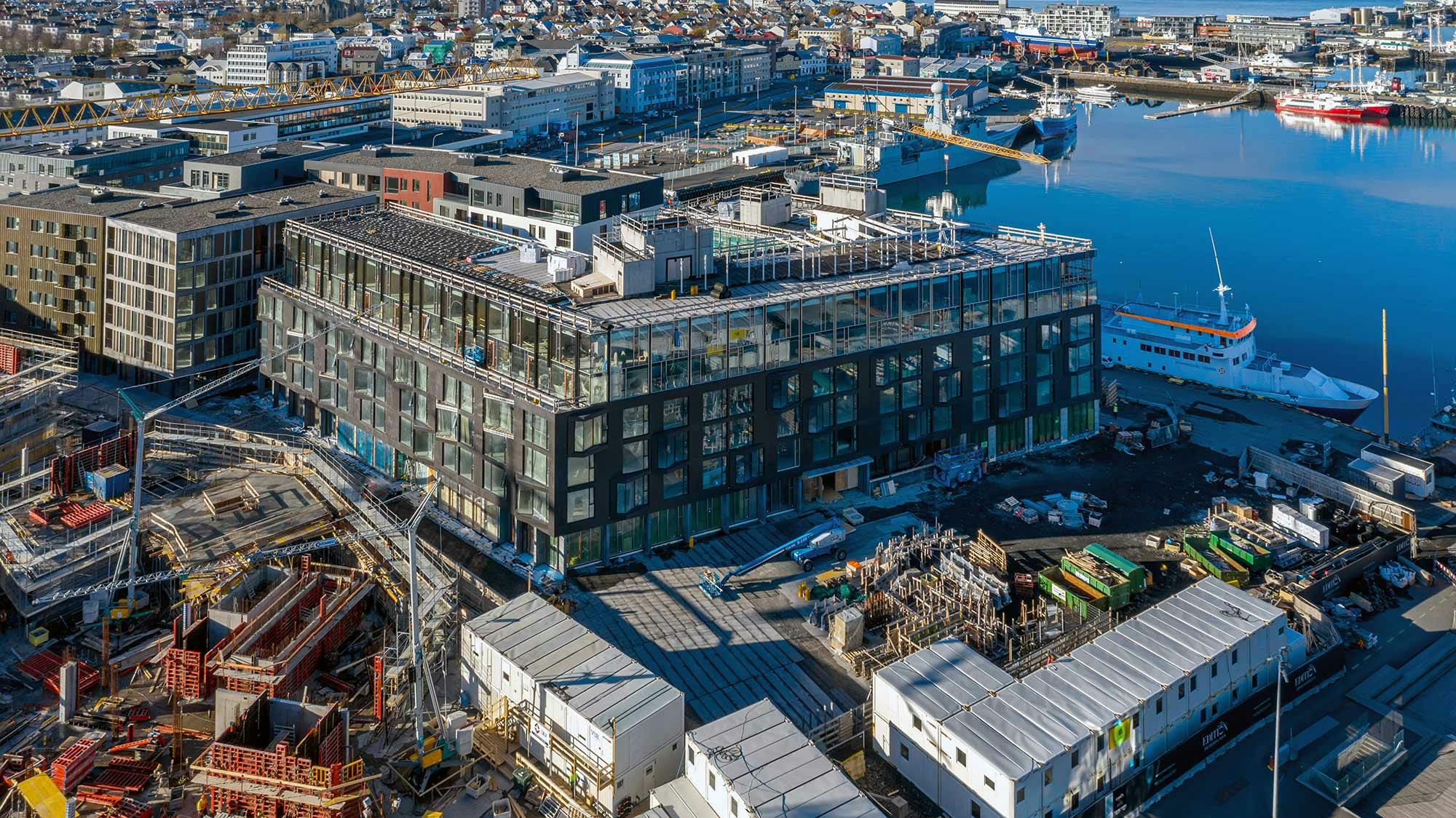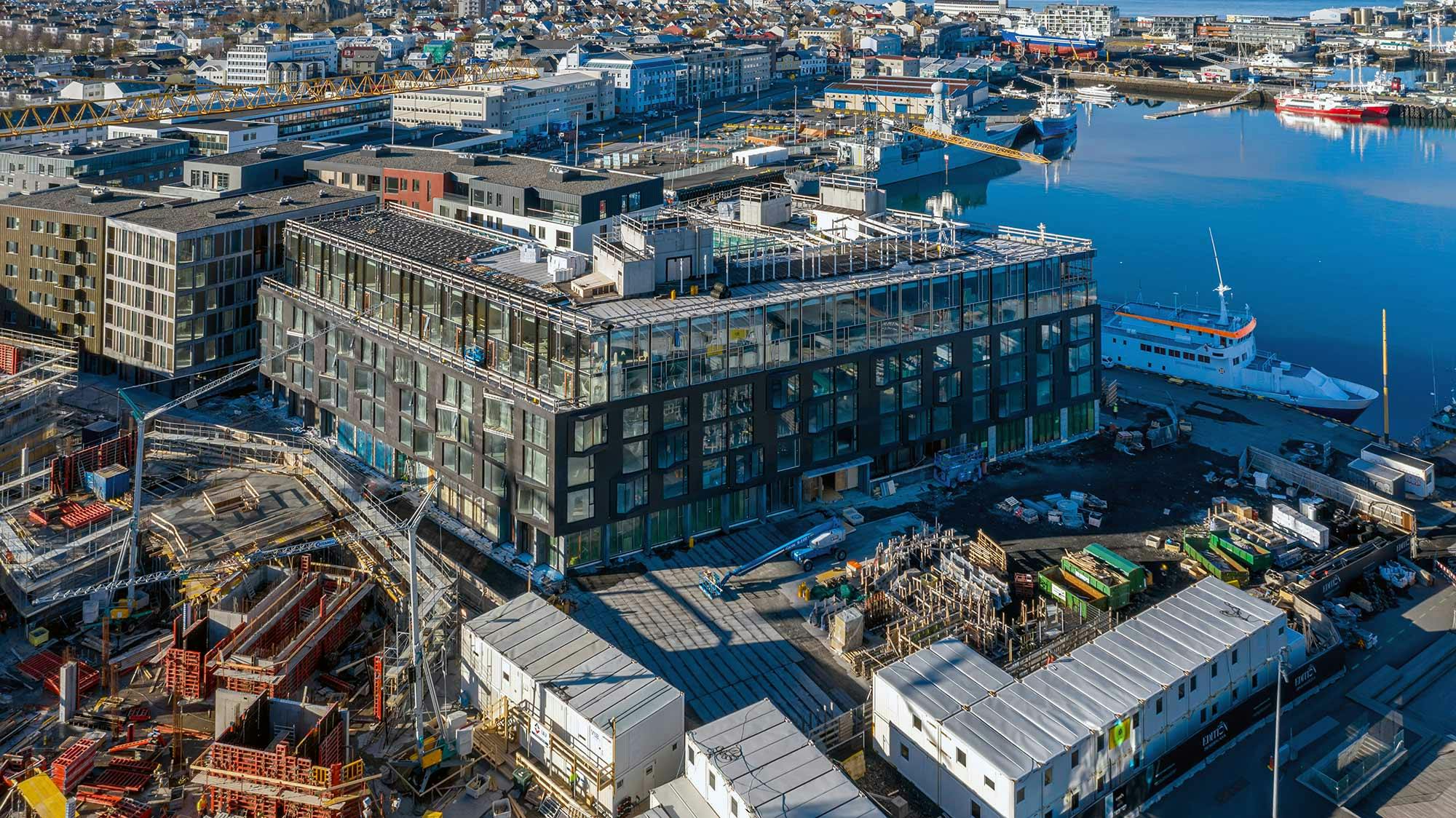 Location
Reykjavik (Iceland)
Application
Façade cladding
Architettura/Design
Parki
It is difficult to ignore the extraordinary growth in tourism that Iceland has experienced in recent years. From being a virtually unknown destination, the small island of just over 350,000 inhabitants has become one of the quintessential places-to-go for the 21st century traveller. 
Its breathtaking natural landscapes, ranging from active volcanoes, geysers, beautiful lakes and towering mountains, are one of the most vivid dreams for travellers from all over the world. However, the truth is that every journey in Iceland starts in a city: Reykjavik, the country's capital.
The vast majority of the country's hotels are located there, with an initially modest but steadily increasing range of accommodation on offer. Proof of this is the recent opening of the first Marriott hotel, The Reykjavik EDITION, which is also Iceland's first five-star hotel. Indeed, according to the international chain, the 253-room hotel, with several bars, restaurants and rooftops, sets a new standard of luxury in the capital.
DKTN, the high-performance material chosen to cope with the harsh environment of the Reykjavik harbour
Nestled in the old harbour with stunning mountain views, the accommodation is conveniently located next to the iconic Harpa Concert Hall and Conference Centre, and a short walk from Laugavegur, the main shopping street in the heart of Reykjavik. 
In addition to its central location, being on the seafront made it necessary to clad the façade of The Reykjavik EDITION with a material that could easily withstand the harsh conditions of the Atlantic ocean. The challenge was successfully met thanks to DKTN, a comprehensive, personalised and sustainable technical solution designed specifically for the most demanding façade applications.
DKTN is a high performance surface comprising only ultra-compacted and sintered natural inorganic materials. Its versatility and resistance allow it to adapt to any project, as it offers unparalleled properties. These include high resistance to UV radiation and extreme conditions such as fire.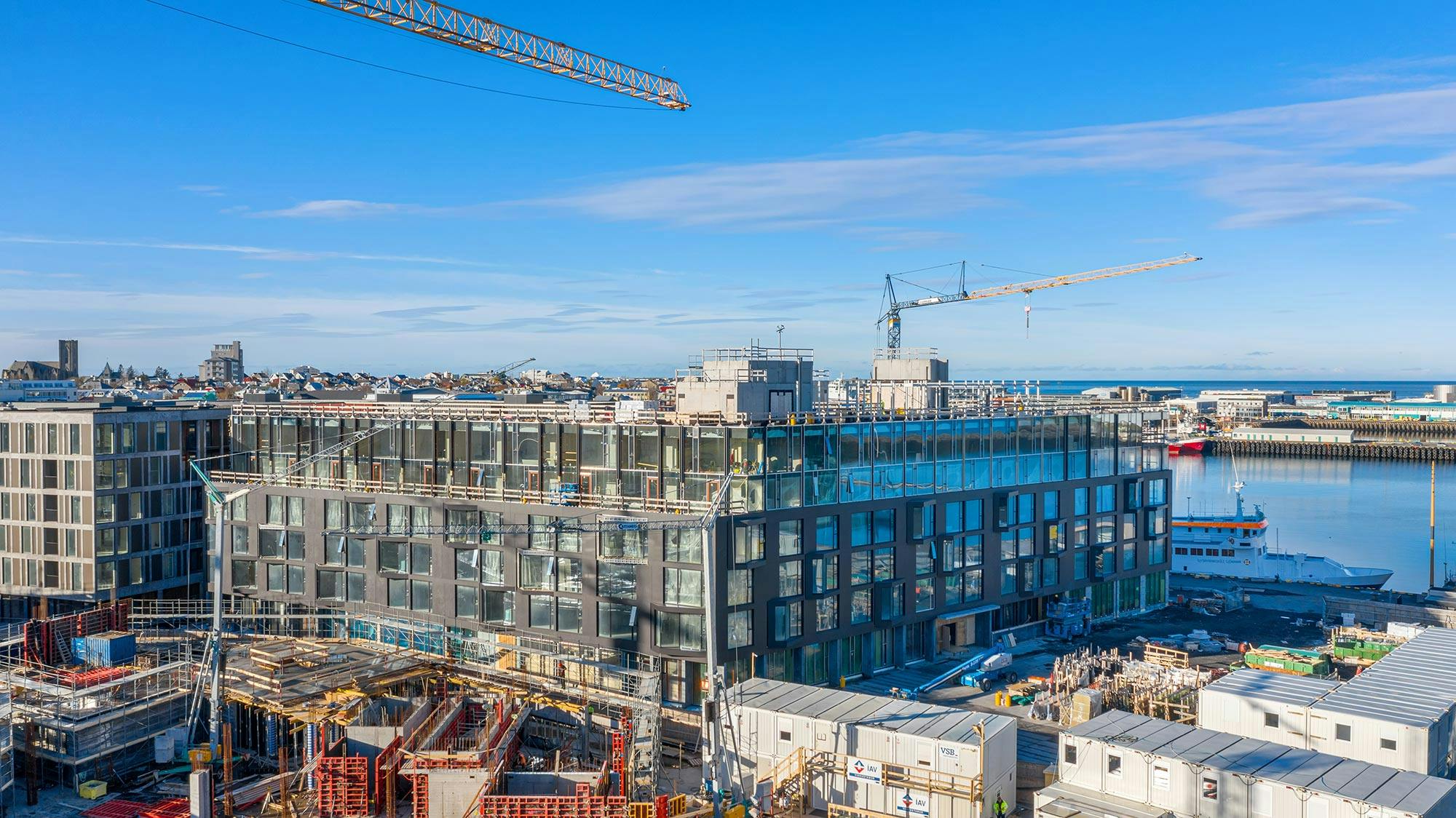 Iceland's cold climate, a challenge met by DKTN
In the Icelandic environment, with its cold climate and recurring snow, it was equally important to have a material resistant to both freezing and thawing, and DKTN is just such a material. Furthermore, this ultra-compact surface features low water absorption as well as resistance to stains, abrasion and scratches. 
In addition to all this, its colour remains unchanged over time, ensuring consistency of tone throughout the façade. In this case, the selected colour is the striking DKTN Domoos, a graphite black that achieves an elegant and refined look, while at the same time being a sober and simple colour. 
Another reason why the managers of this Marriott hotel opted for the Cosentino surface is that it is available in a wide variety of sizes and thicknesses. In fact, the material can be customised according to the needs of each project, making it suitable for all types of buildings. Finally, the fact that a façade clad with DKTN requires minimal maintenance and is easy to clean also influenced the choice of materials for this exclusive hotel. All this ensures long service life, which is beyond doubt thanks to its 10-year commercial warranty.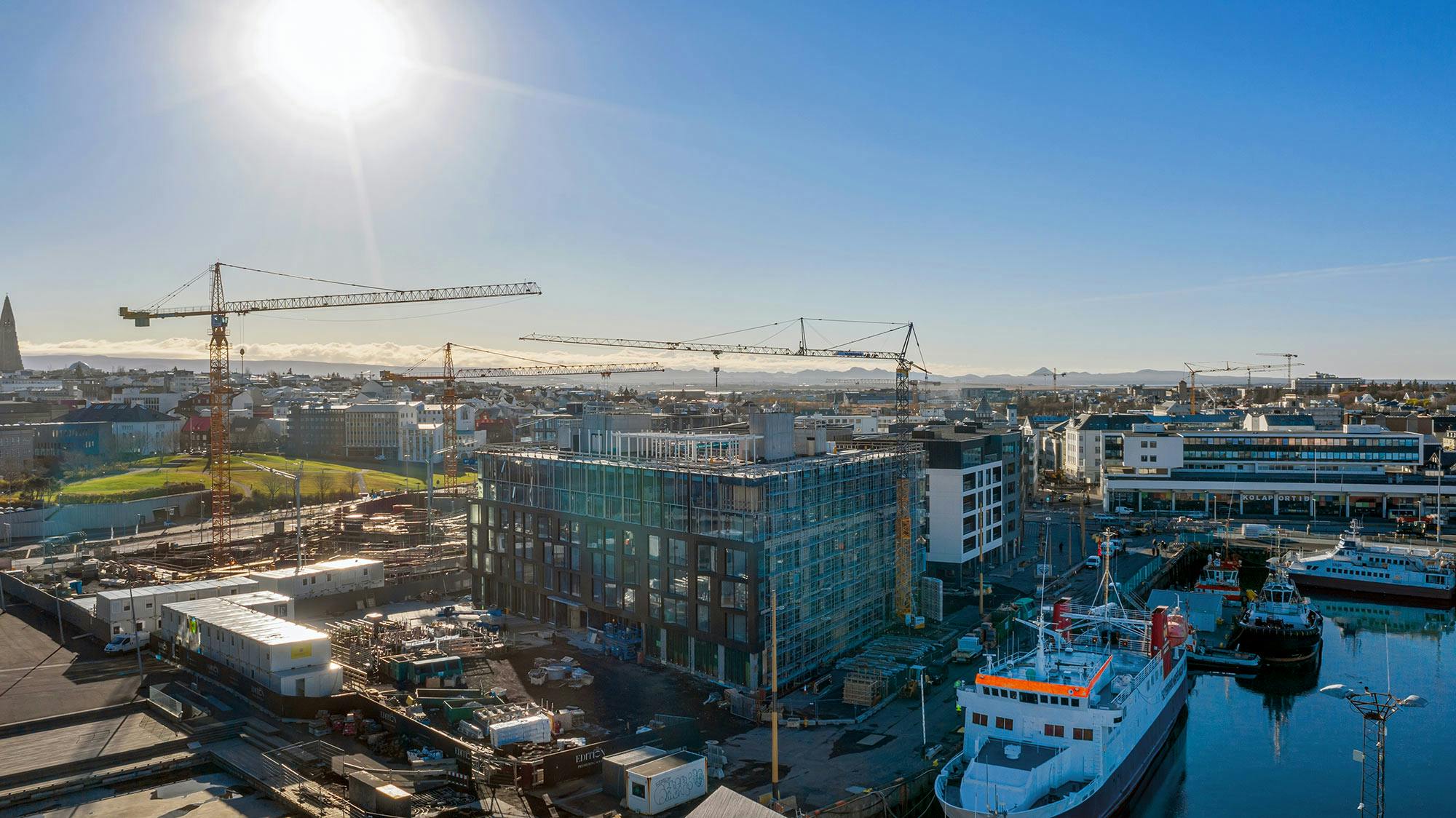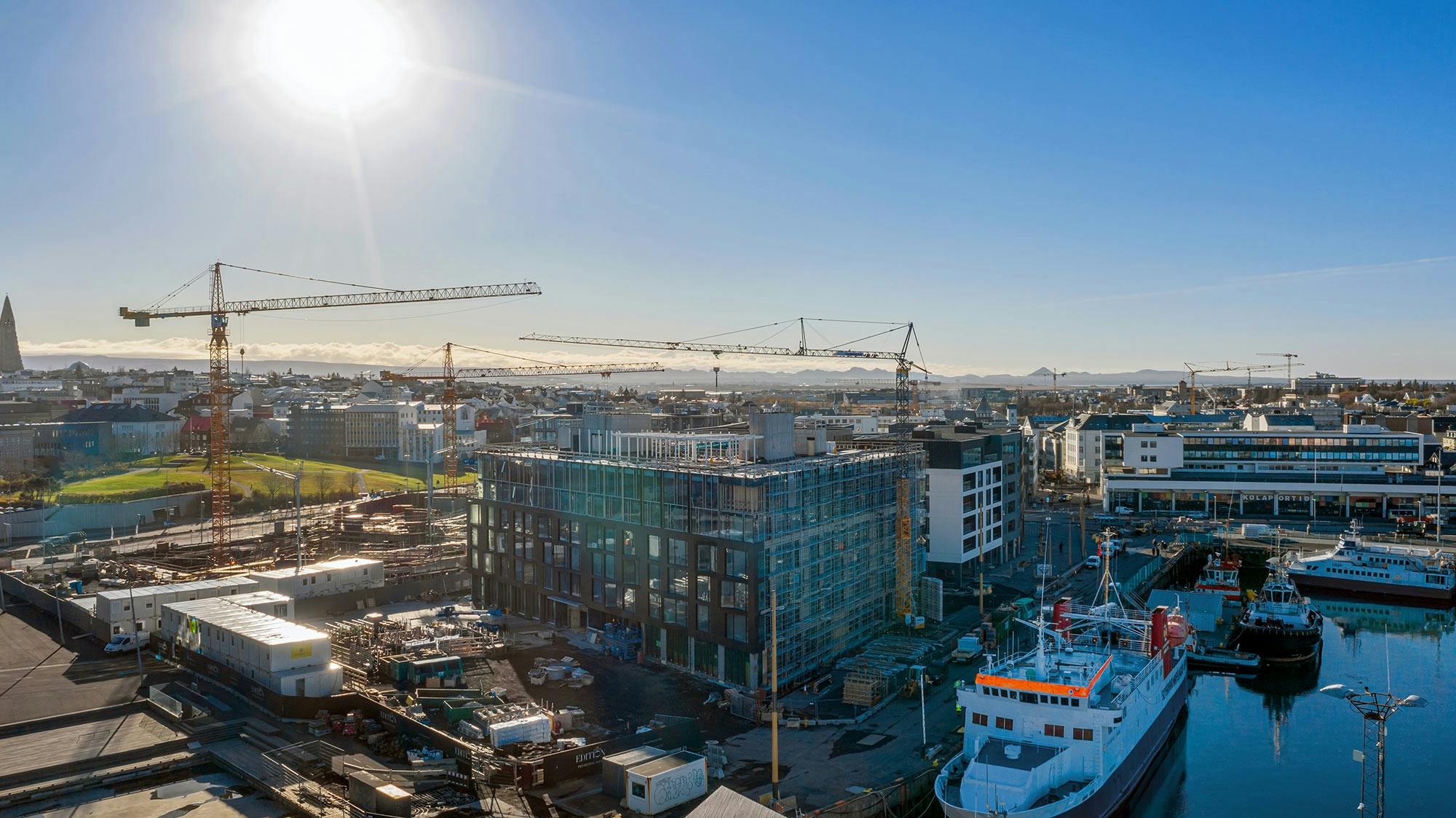 Materiali Cosentino utilizzati in questo progetto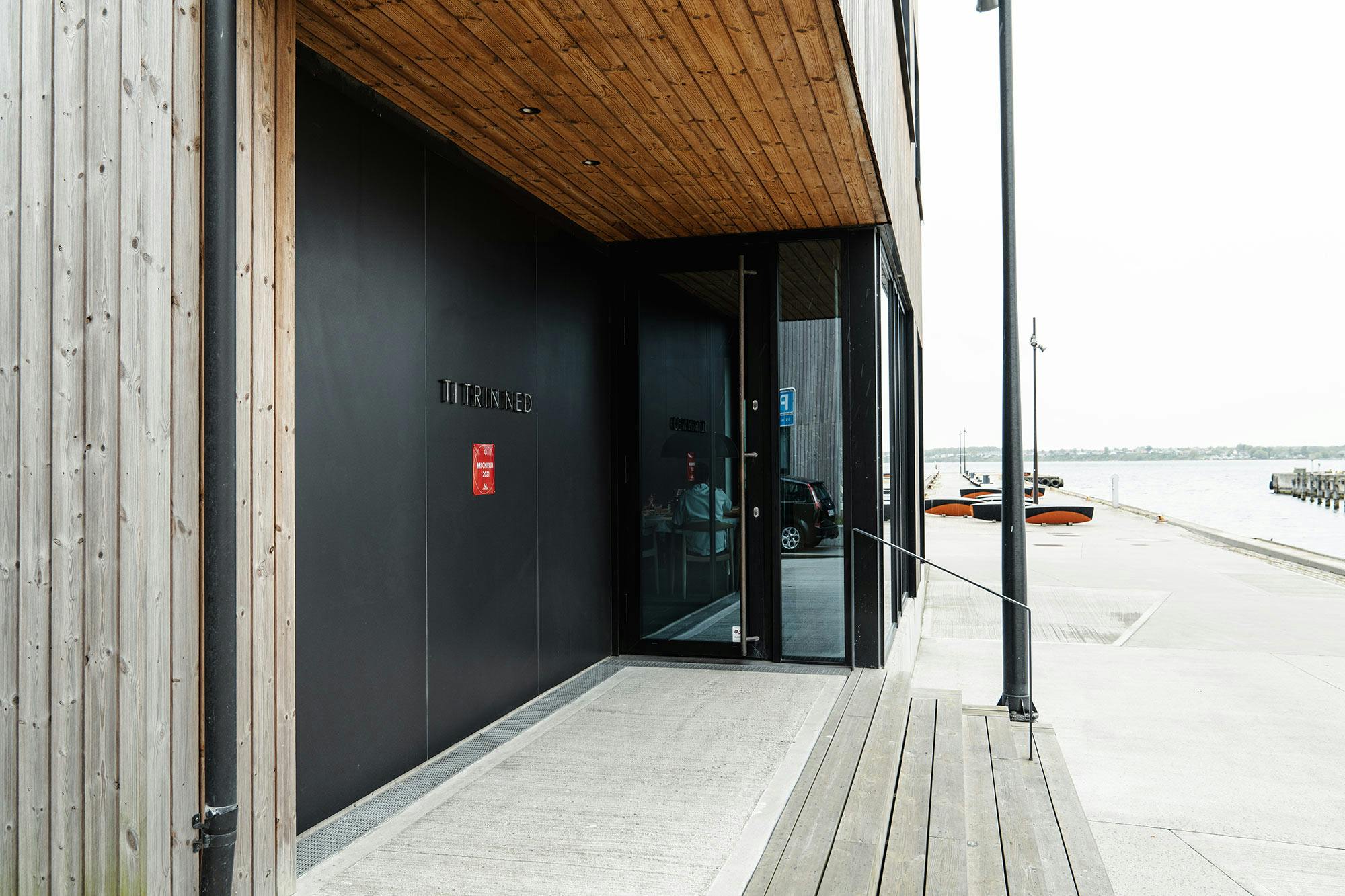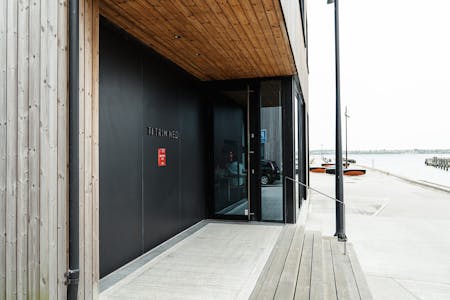 This Michelin-starred Danish restaurant uses DKTN on its façade to withstand the harsh marine environment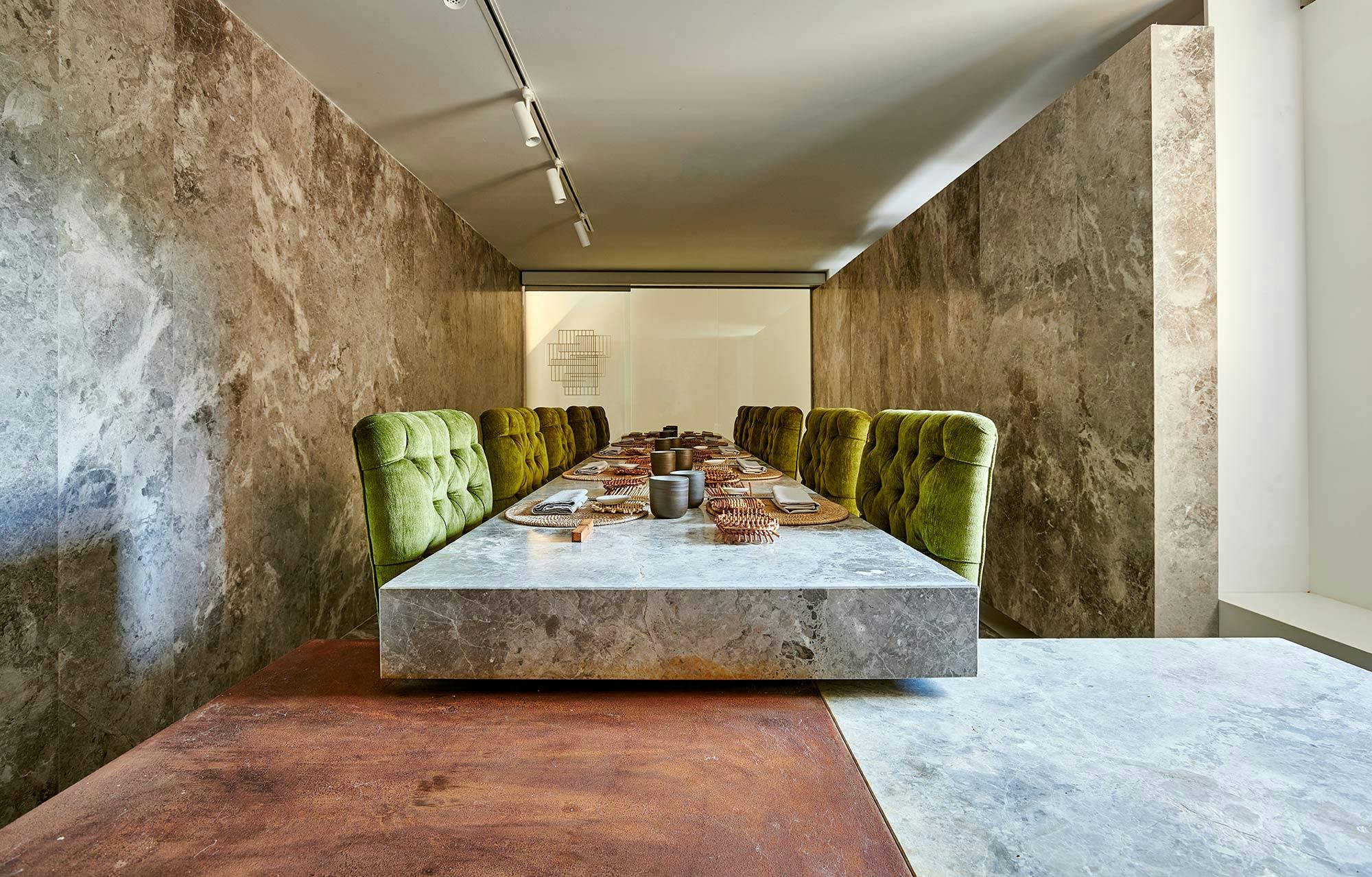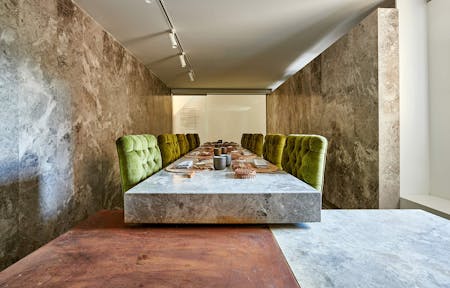 Two restaurants with a shared kitchen achieve visual continuity thanks to DKTN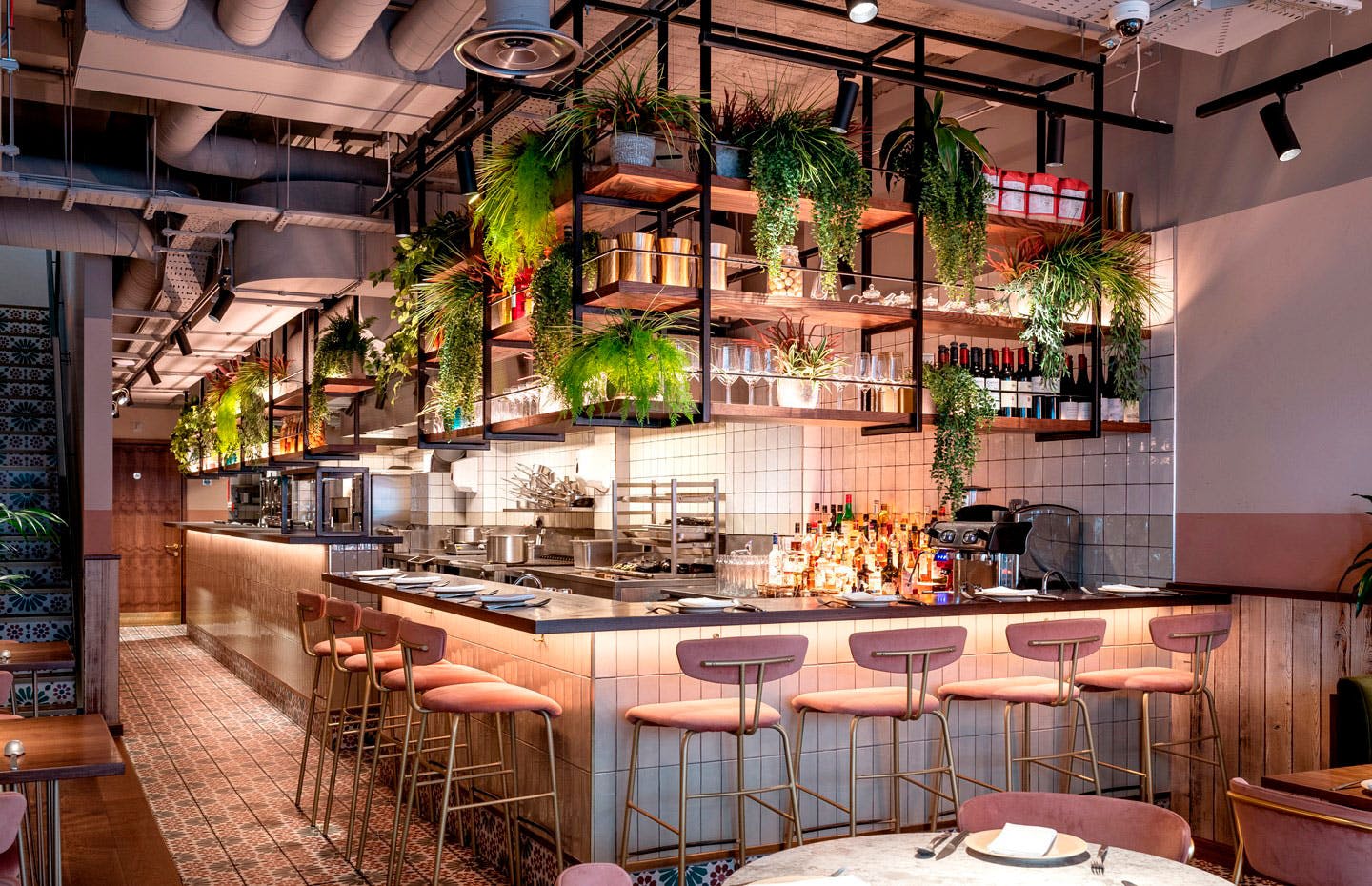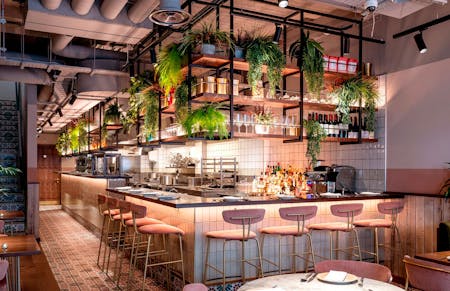 DKTN adds character to a neat and refined London restaurant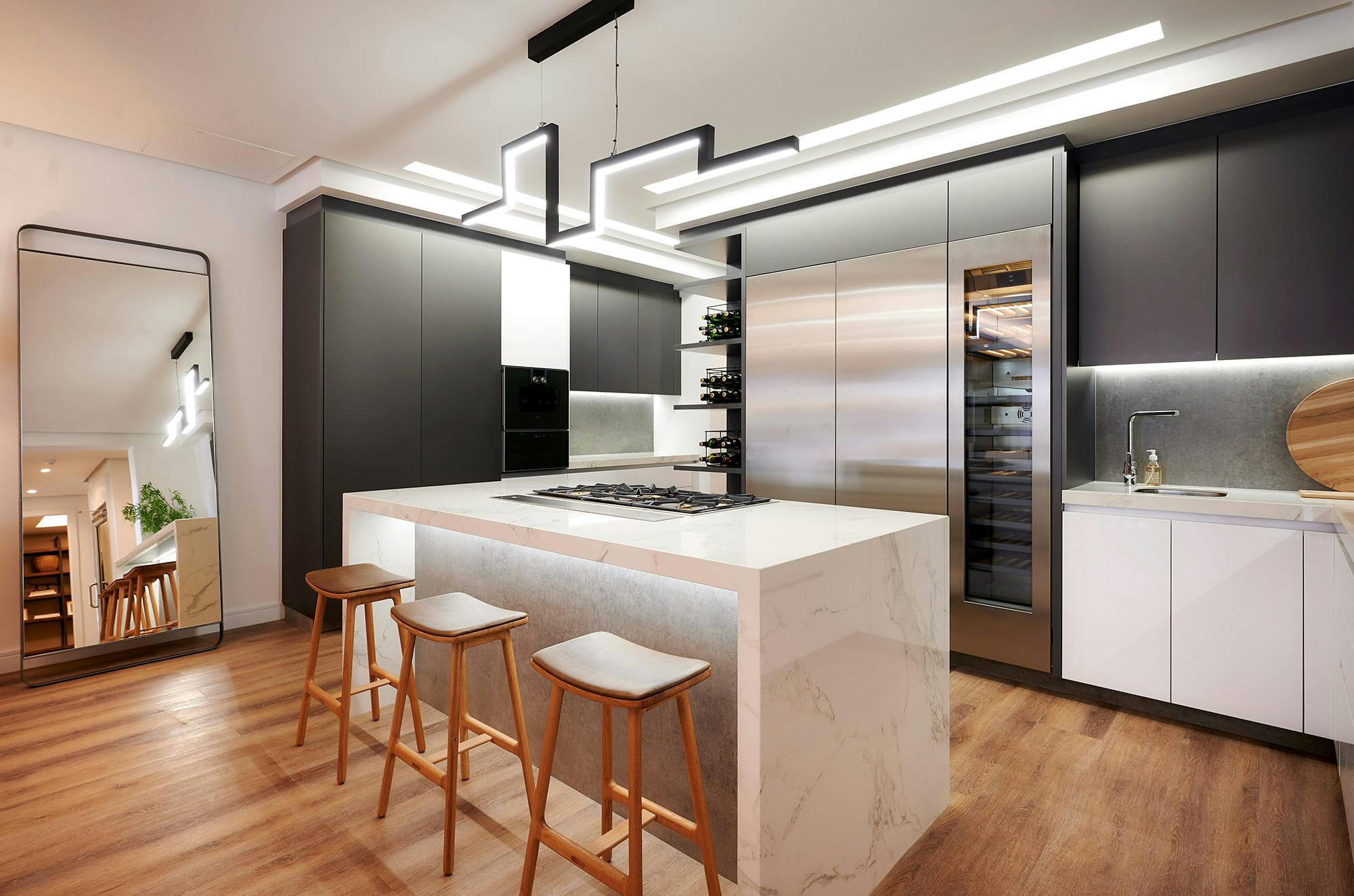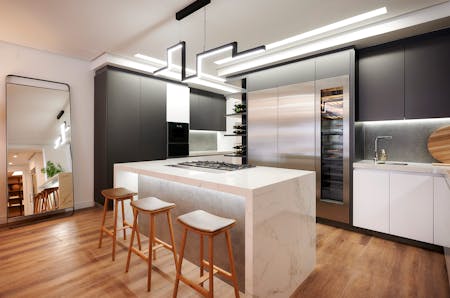 DKTN showcases its versatility in a high-end residential development in South Africa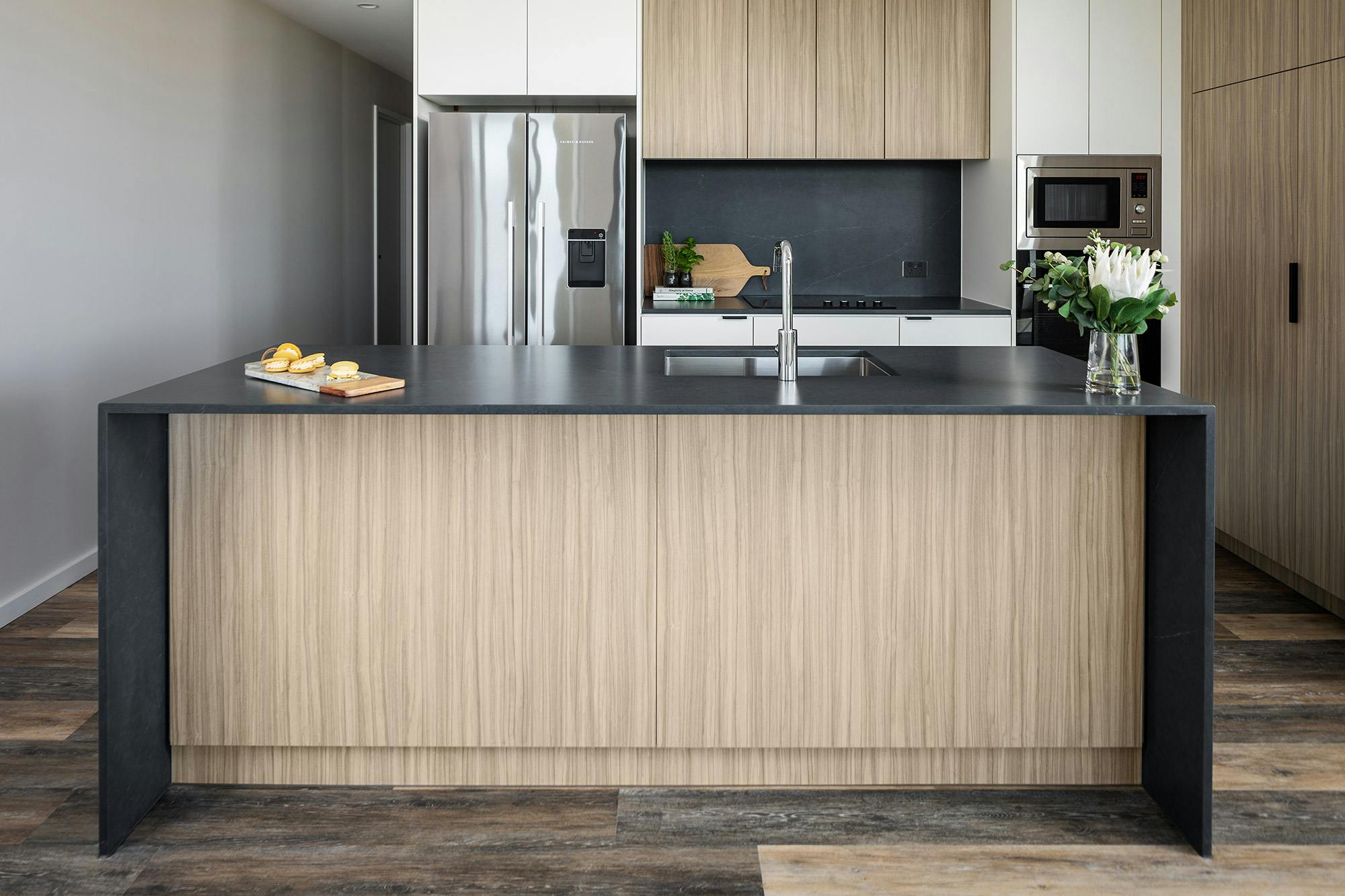 A luxurious rental building chooses Cosentino for its durability, elegance and sustainability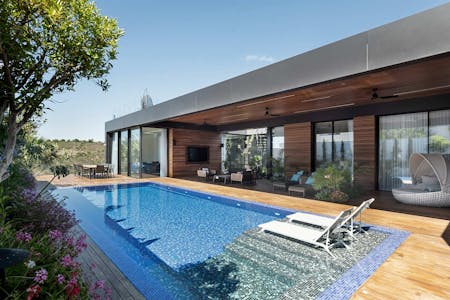 Glass, Iroko timber and DKTN for a façade with a lot of character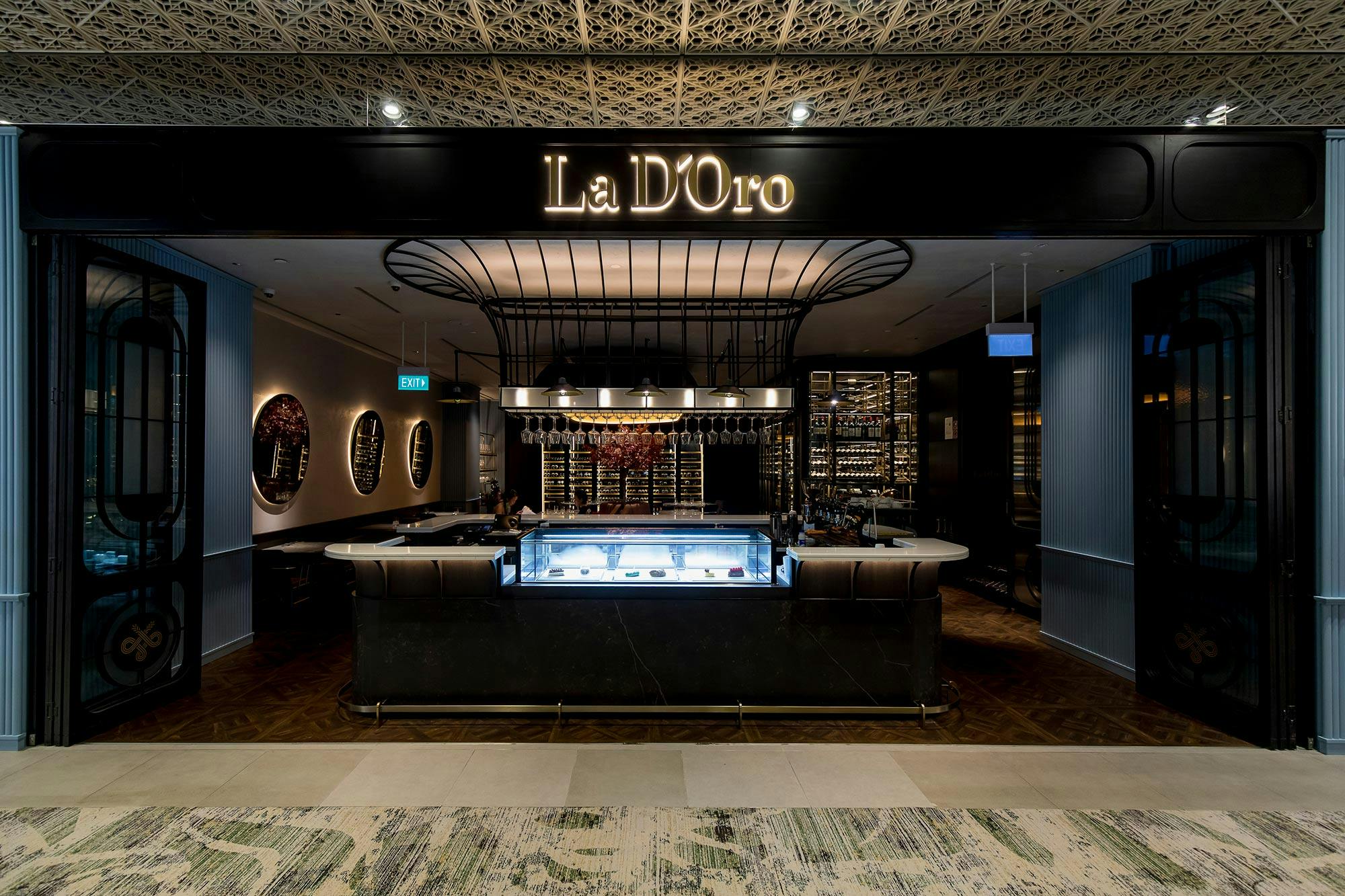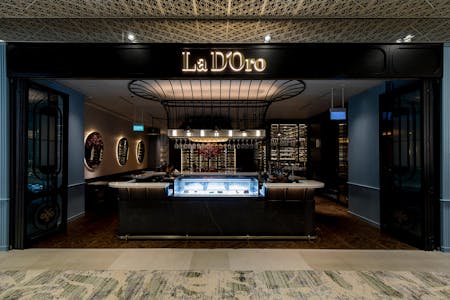 This ground-breaking haute cuisine restaurant in Singapore relies on Cosentino's functionality and elegance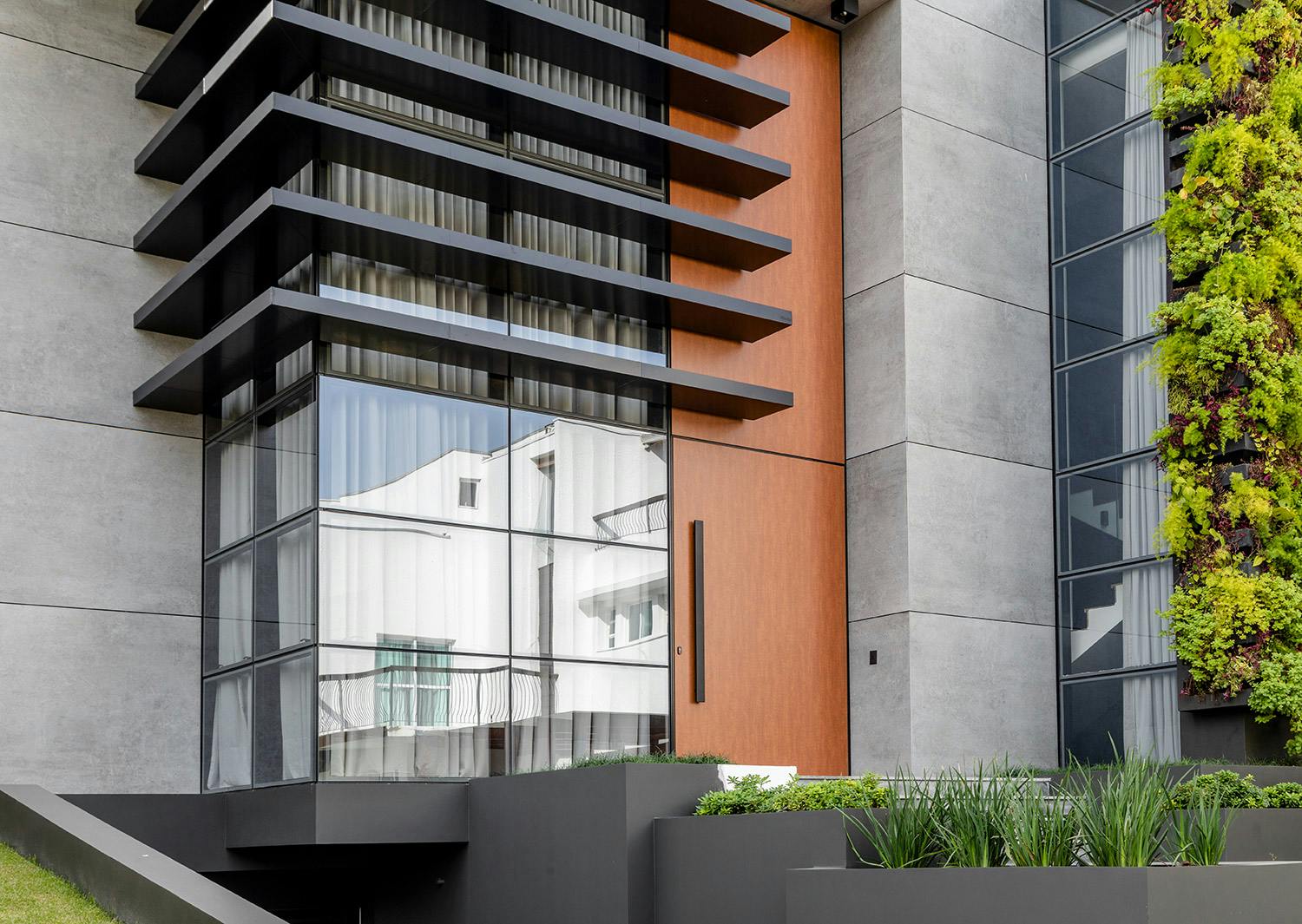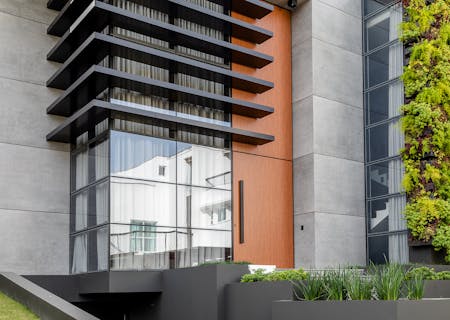 A very sturdy home by the sea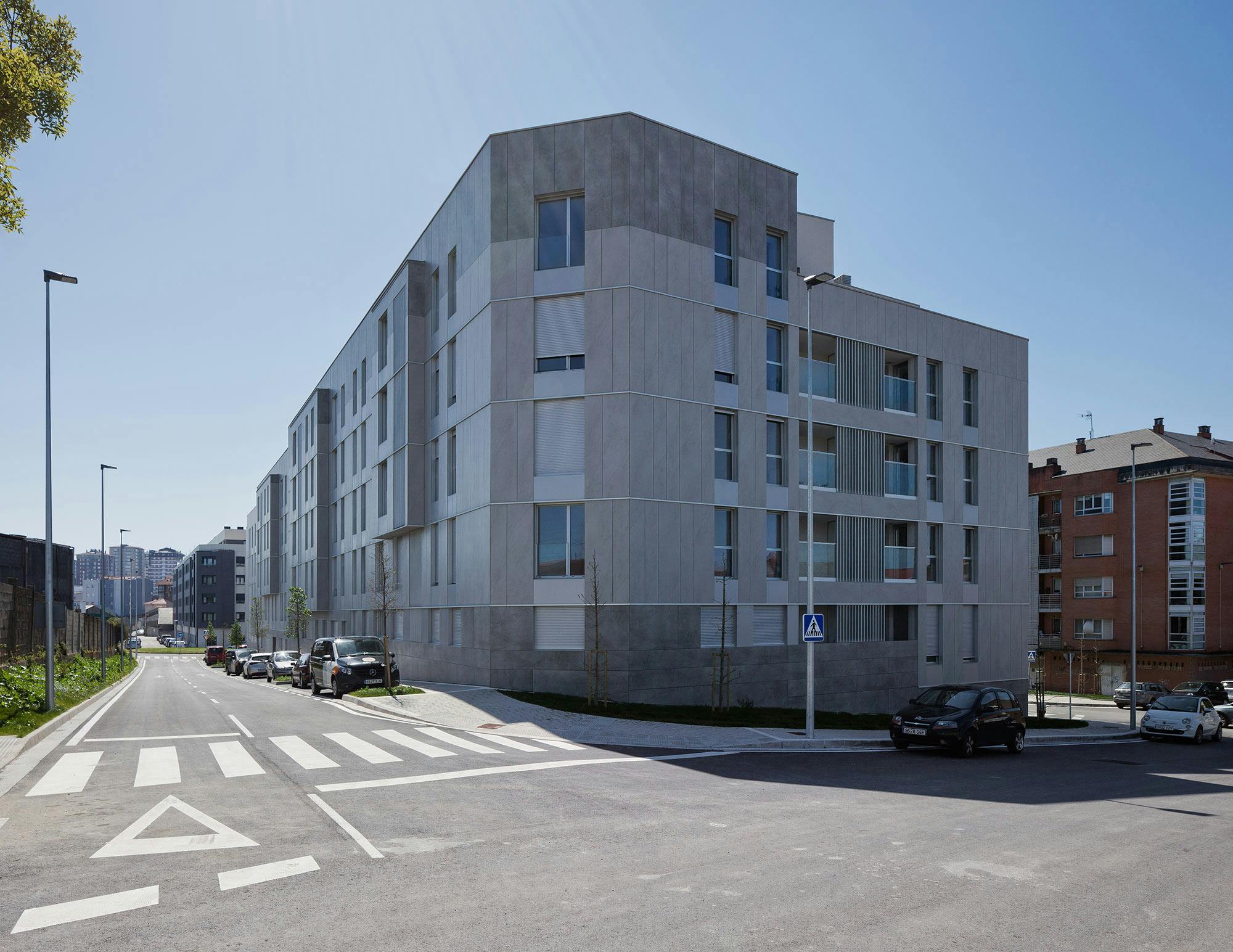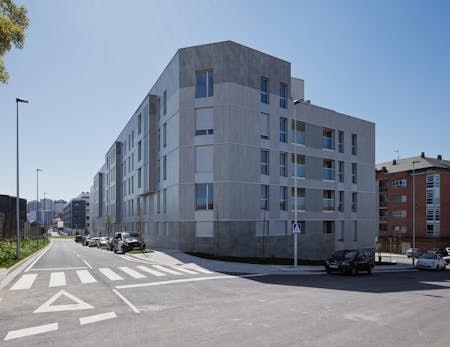 Compact style for a subsidised housing building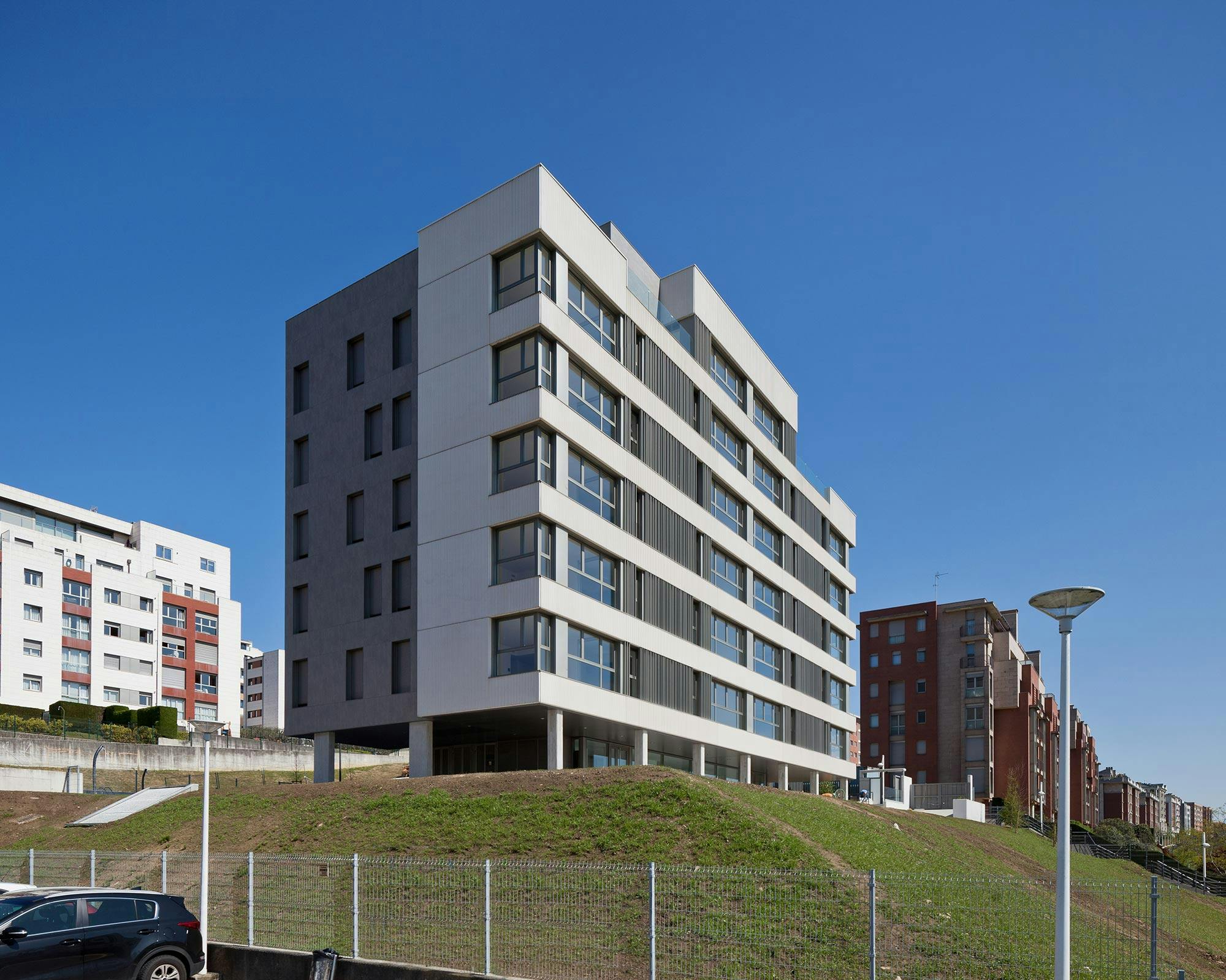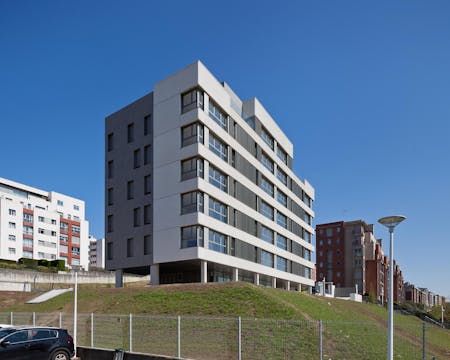 A façade that masterfully combines concrete, steel and DKTN
Modulo Professionisti
Hai bisogno di informazioni o di campioni di uno dei nostri materiali? Desideri instaurare un rapporto commerciale con Cosentino?