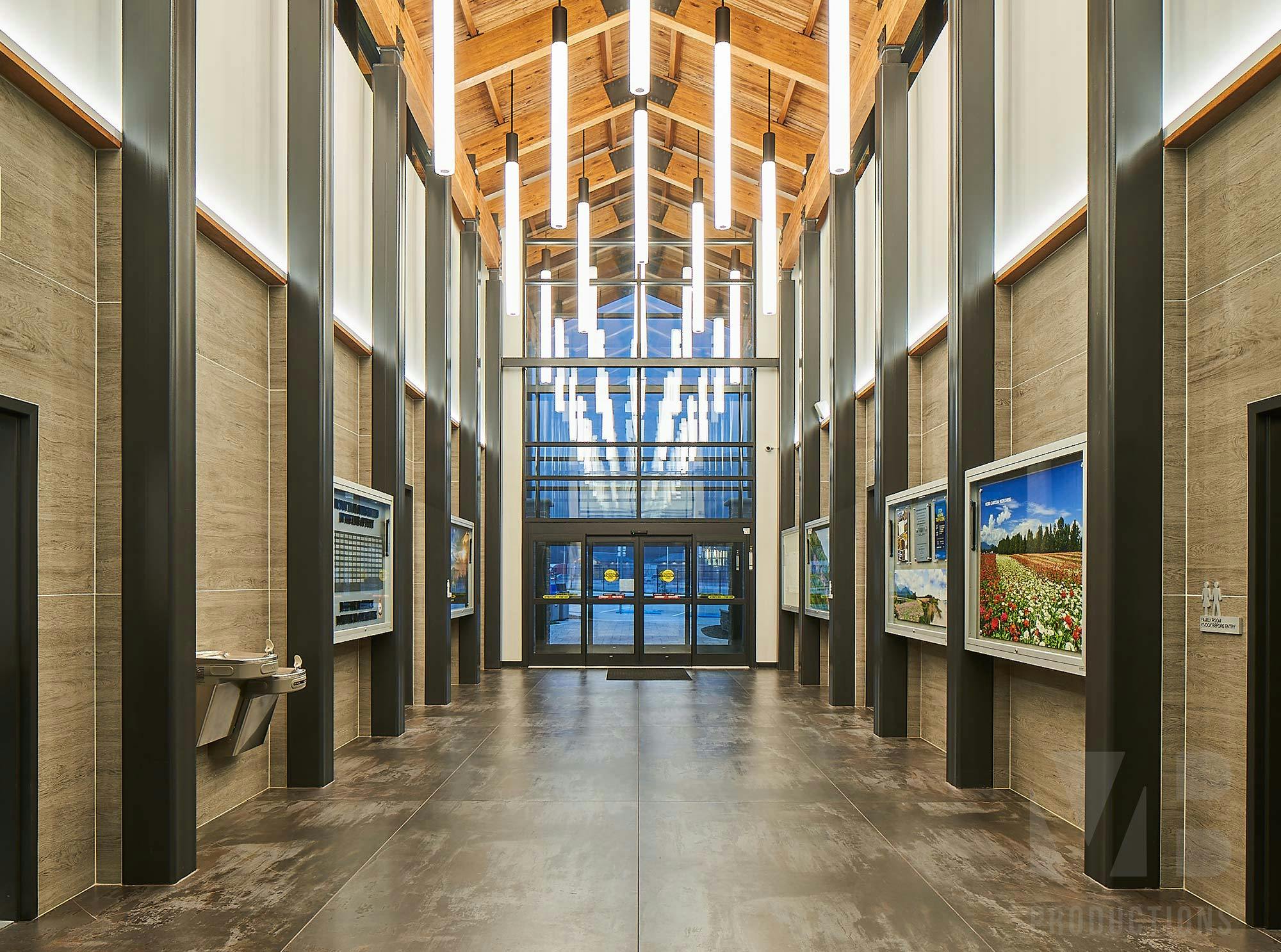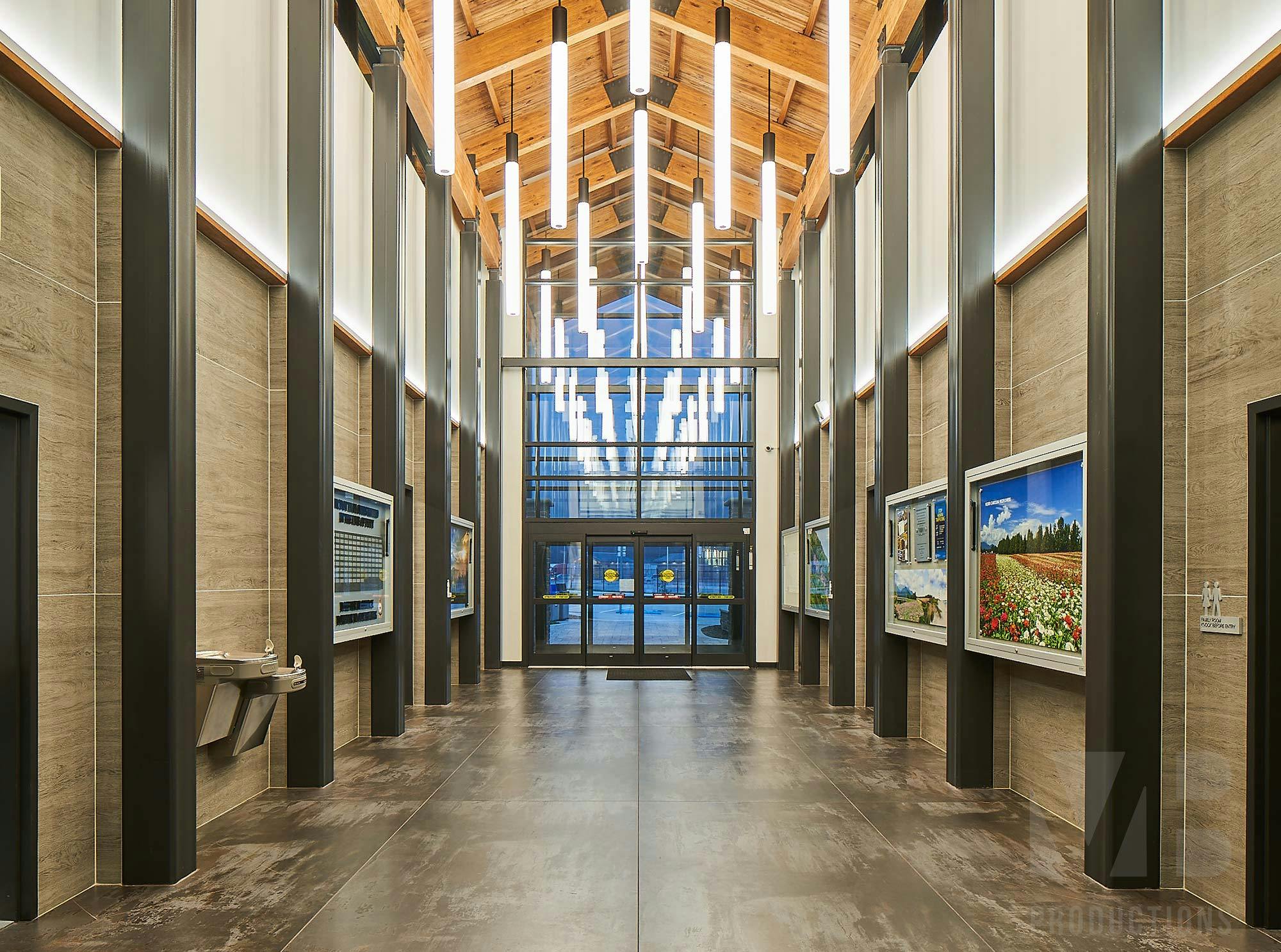 A luxurious design with Dekton for a rest area in North Carolina
Case Study
A luxurious design with Dekton for a rest area in North Carolina
Summit Design & Engineering Services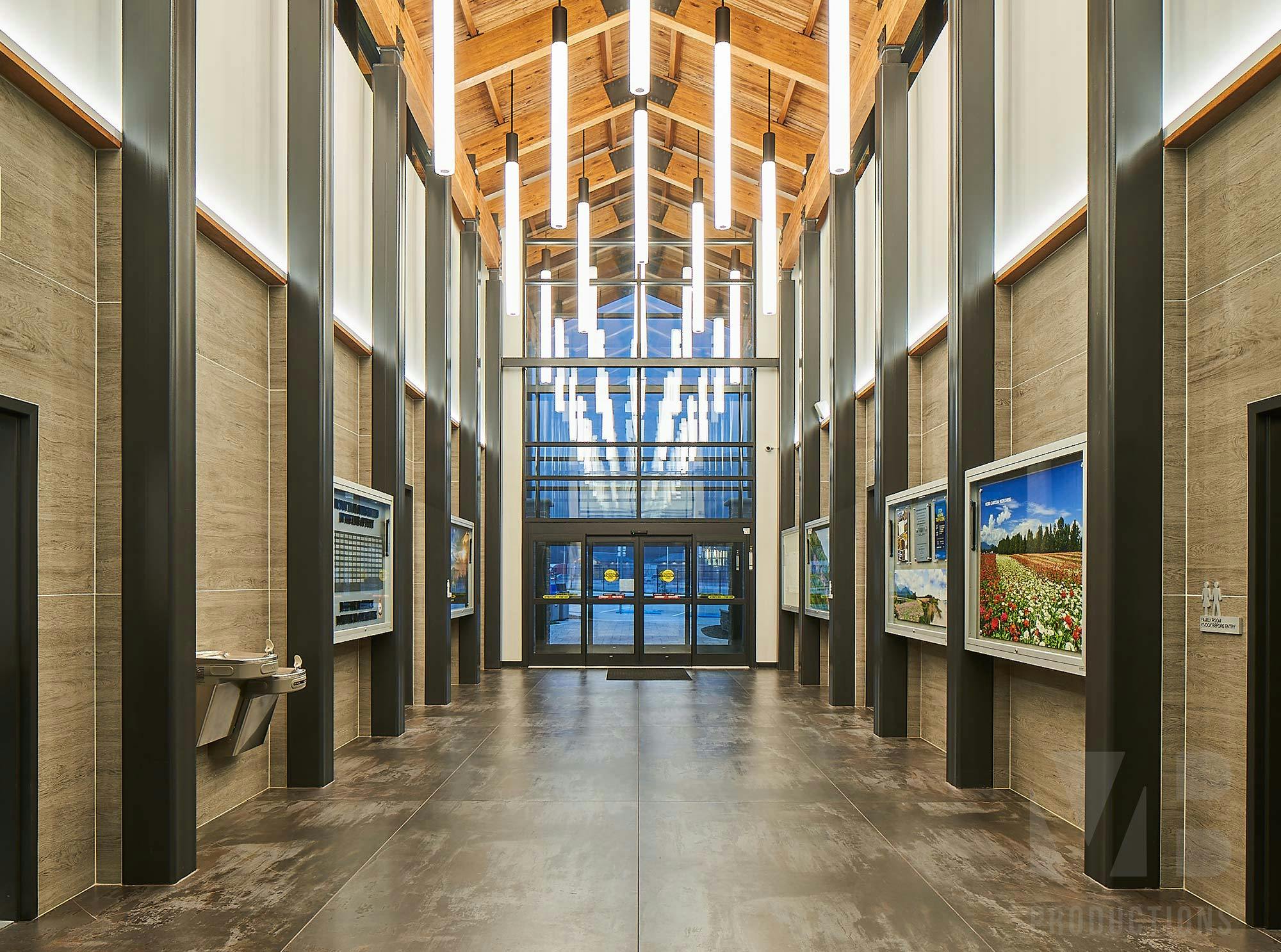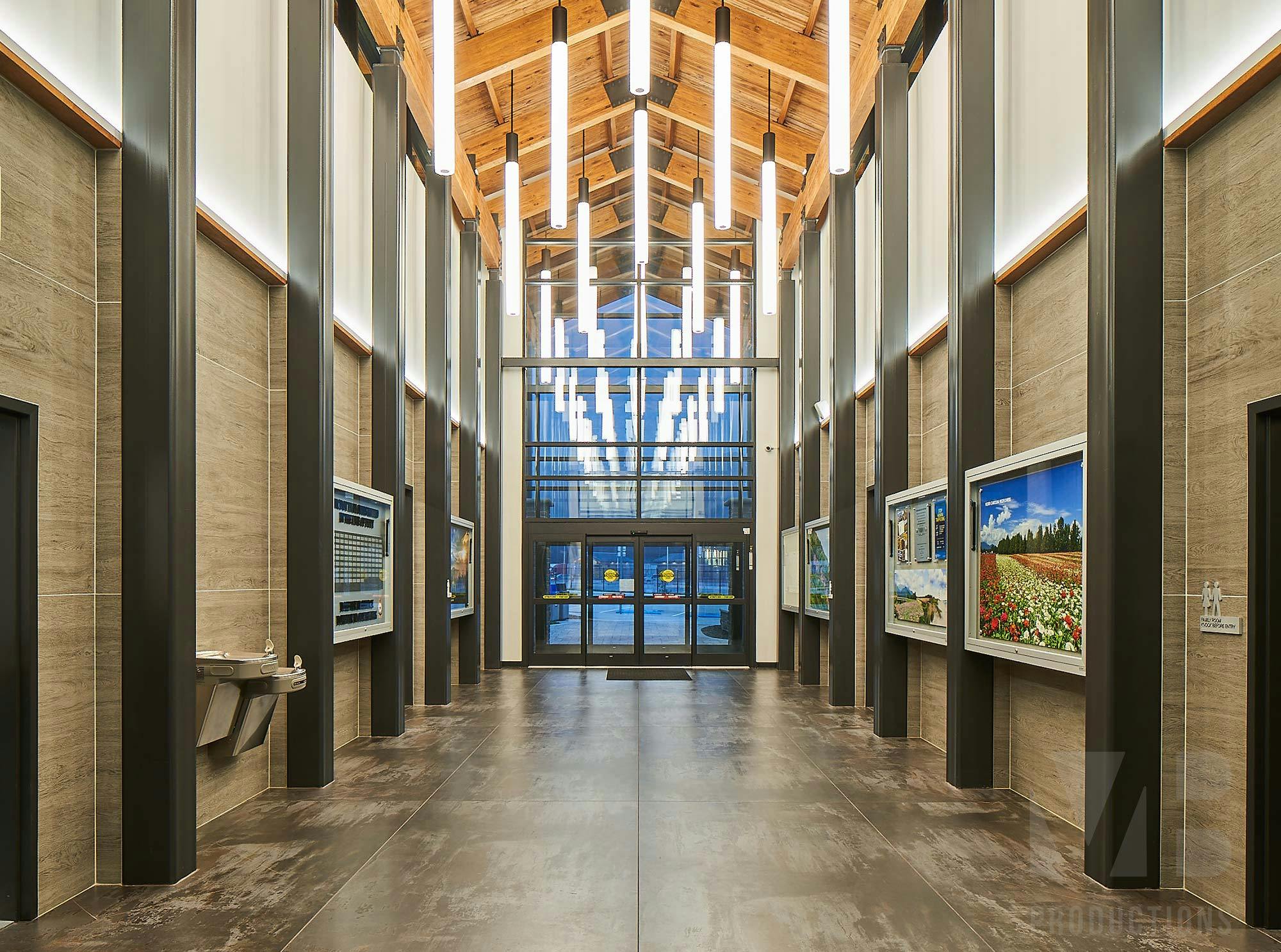 Sede

North Carolina (USA)
Sviluppatore
North Carolina Department of Transportation (NCDOT)
Colore
Trilium, Danae, Aldem
Architettura / Progetto
Michael Celauro, Summit Design & Engineering Services, Raleigh NC
Applicazione
Pavimentazione e rivestimento
Located between Brevard Road in Asheville (North Carolina) and U.S. 25 Business in Fletcher, this spectacularly designed building brings a rest area to life. Designed by Michael Celauro from Summit Design & Engineering Services, the works began in 2018 and were completed in 2022. 'One of the most critical aspects of the design was the need of the end client, the North Carolina Department of Transportation (NCDOT), to create a space that could withstand heavy use and require almost no maintenance,' explains the architect.
He goes on to say, 'With more than a million people passing through these rest areas every year, we needed to use products with a high level of durability'. This is where Dekton comes in as the material of choice for wall and floor cladding. 'In addition, Dekton's range of styles made it easy for us to choose patterns and colours to complement the design of the building,' he says.
A design inspired by mountain huts
'The aesthetic concept of the building is inspired by a "mountain hut",' explains the architect. 'The wood grains in Dekton Aldem lent themselves beautifully to this design concept,' he says. The bold Trilium is also used, with a mix of colours inspired by volcanic stone for a contemporary industrial feel. In contrast, Danae creates a texture in beige tones that adds movement to the design.
All this, combined with a powerful architectural design featuring a large gabled roof with exposed natural wood beams, creates a welcoming space that acts as a true haven for travellers and road users.
After demonstrating Dekton's performance under heavy wear and tear, NCDOT and the architectural team had no hesitation in selecting the material that will extend the life of this rest area building by resisting heat, stains and scratches This is made possible by its high density and low porosity characteristics.
Another advantage of Dekton was the large format of the slabs, which meant that the number of joints and grouts could be reduced. The ability to produce these slabs using Cosentino Spain's cut-to-size programme was also a plus, as was the ability to deliver the material directly to the construction site. This allowed a large number of square metres of Dekton slabs to be installed each day, with Cosentino's team available on site if required.
Materiali Cosentino utilizzati in questo progetto