Case Study
Dekton is featured in three-Michelin-star restaurant Zén's refurbished kitchen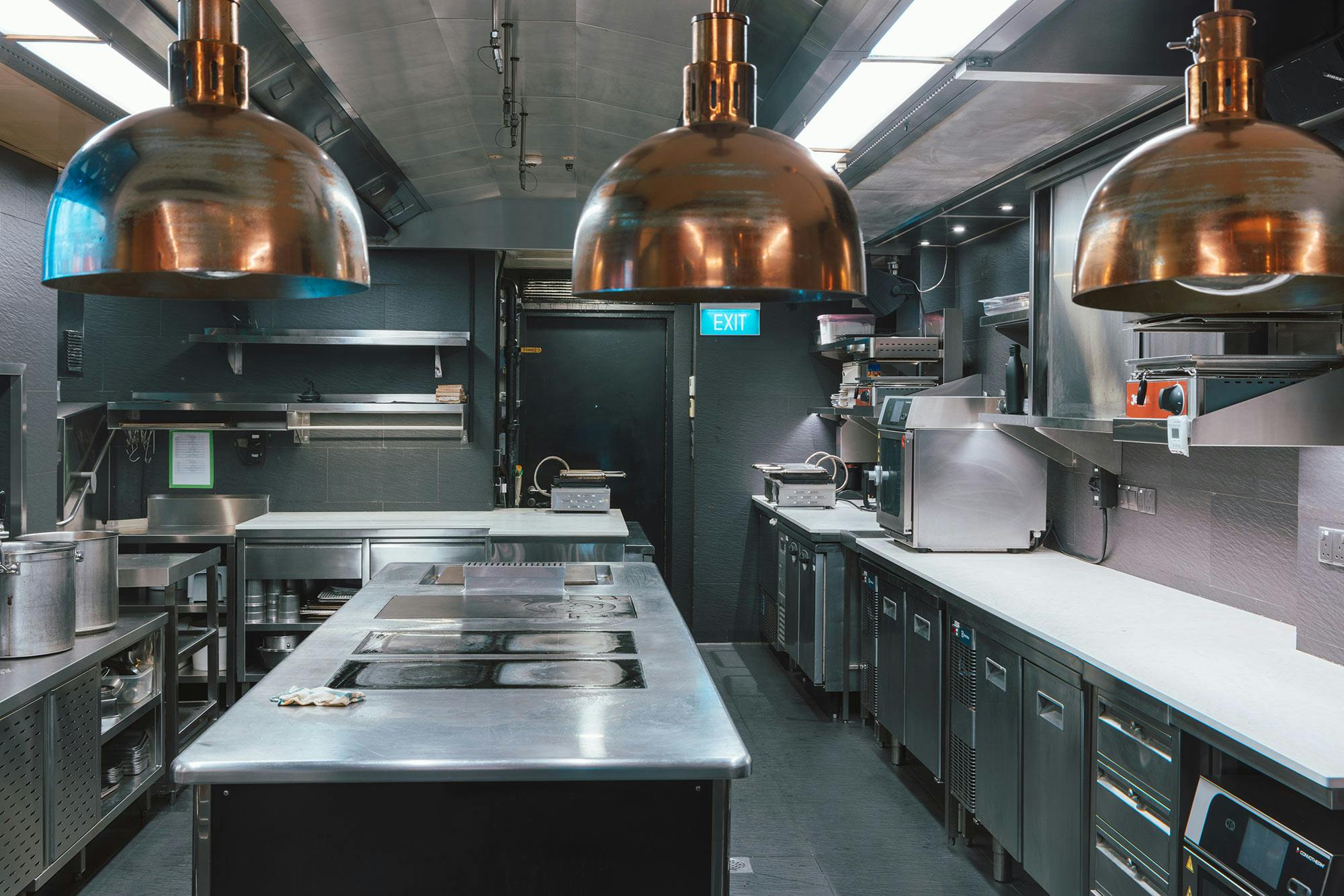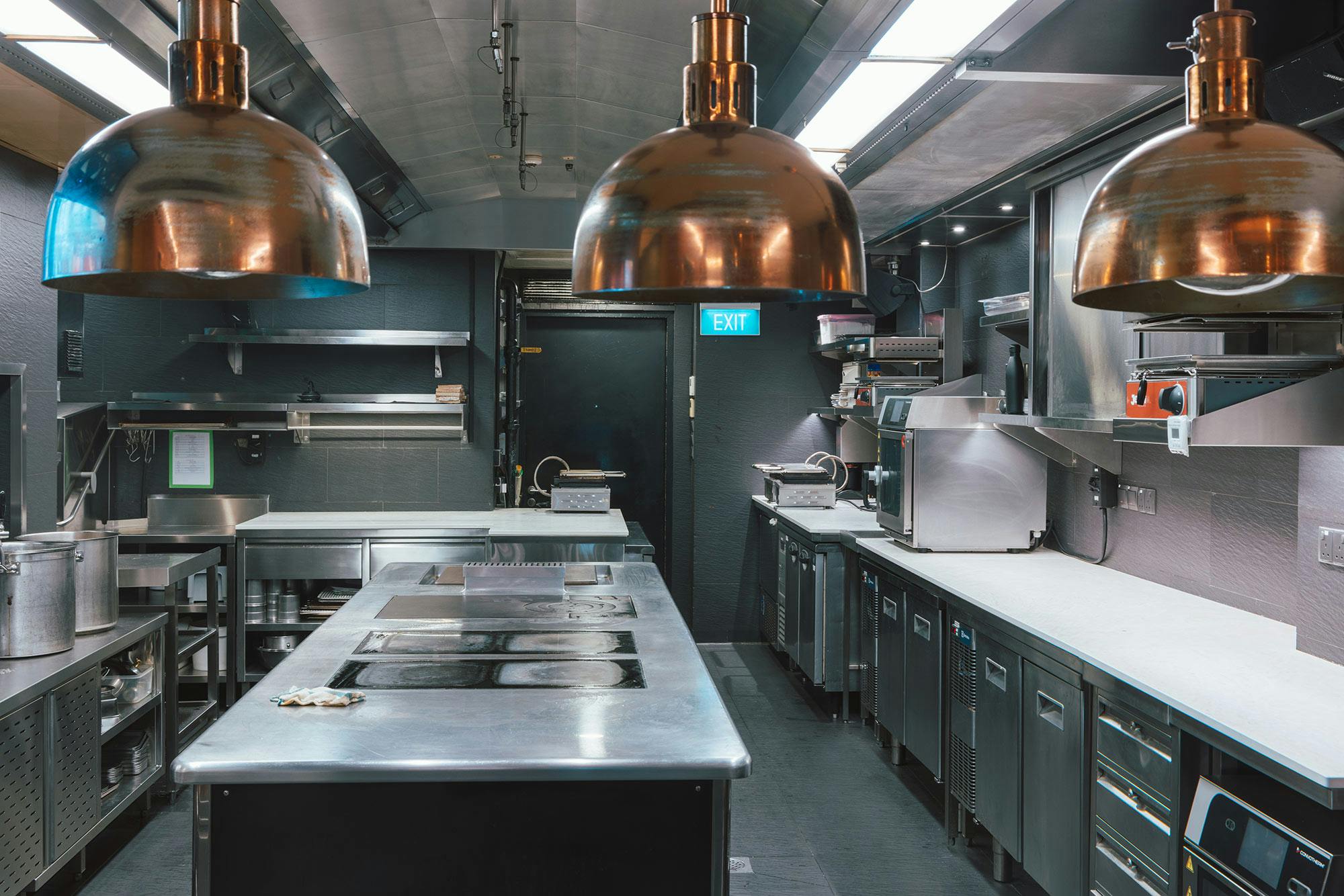 Applicazione
Piano di lavoro
Dekton Liquid Shell brings durability, sustainability and edge to the working kitchen of Zén, the three-Michelin-starred Nordic fine dining restaurant in Singapore.
Singapore placed 10th in the ranks of countries with the most Michelin-starred restaurants in the world in 2022, an impressive feat for an island of its size. The Little Red Dot also boasts a trio of three-starred restaurants. One of them is the Nordic fine dining concept Zén.
Helming the service is executive chef Tristin Farmer, who leads a team of 31 staff members catering to only 24 guests per service, guaranteeing an exceptional dining experience.
Opened in 2019, Zén is the sister restaurant of the famed Frantzen in Stockholm, Sweden, which is also a three-Michelin-starred establishment. Occupying a three-storey shophouse in the trendy Bukit Pasoh area, Zén offers refined Nordic haute cuisines with distinct Japanese influence in a laid-back setting designed to feel like dining at a friend's place, where patrons can sit and enjoy snacks around the kitchen before adjourning to their tables.
Dekton Liquid Shell replaces stainless steel in Zén's new kitchen
The restaurant has recently refurbished its open kitchen with Dekton Liquid Shell working surfaces. "It brightens the space," says chef Tristin. "We have an open kitchen, so it really elevates the ambience. It also looks super cool."
As a tasting menu restaurant, Zén has multiple plating areas. While most professional kitchens favour stainless steel, a working surface made from it tends to leave grey marks on plates and white tablecloths. Dekton Liquid Shell's high-performing qualities have solved this problem and greatly improved Zén's day-to-day operations.
"Our Dekton surfaces are hard-wearing. It is resistant to heat, fire, stains, and scratches," says Tristin. This durability is made more important because the chef draws his inspiration from open-fire cooking. "I continue to push our cooking and food daily to improve, constantly chasing delicious food," he adds.
Dekton, one of the Zén's sustainable practices
The use of Dekton also contributes to Zén's sustainable practices. "We have many in our daily operation, from energy saving and efficiency devices for the exhaust in the kitchen and AC units to reviewing our sourcing of ingredients," shares Tristin.
"We also believe in the sustainability of our team and colleagues, in regards to giving them the best facilities to do their job to the maximum, stimulation, education and career progression. The longer they stay and the better they perform, the better we are as a restaurant. Maintaining quality and saving costs by maintaining our team."
The latest technology that comes in contact with Zén's new Dekton surface is a soft-serve ice cream maker, which Tristin has been testing for the new menu for summer 2023. "It's a fascinating machine with so many functions, even down to its self-cleaning and pasturing system. Plus, the ice cream is delicious!" – We can't wait to try it!
Materiali Cosentino utilizzati in questo progetto