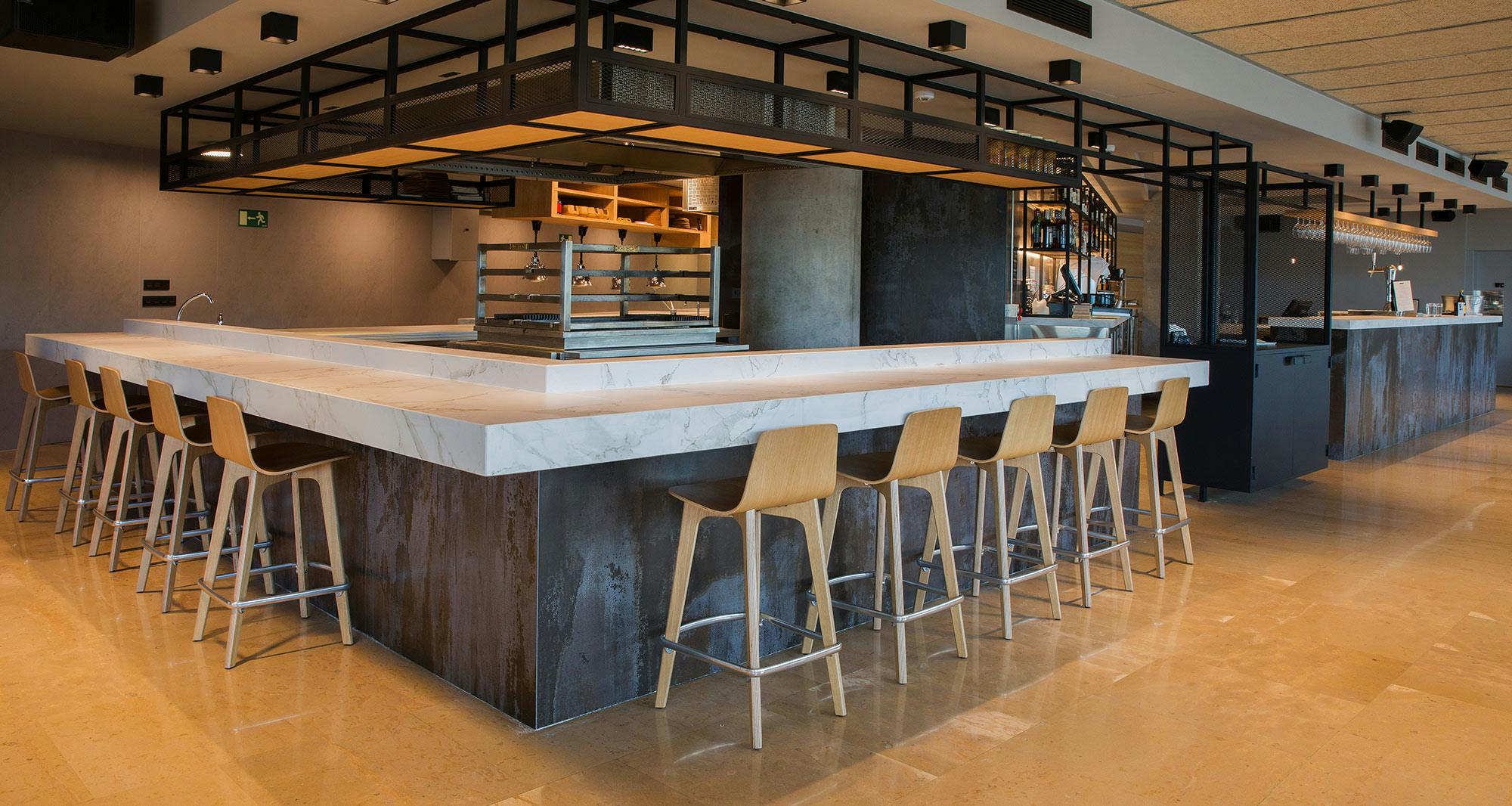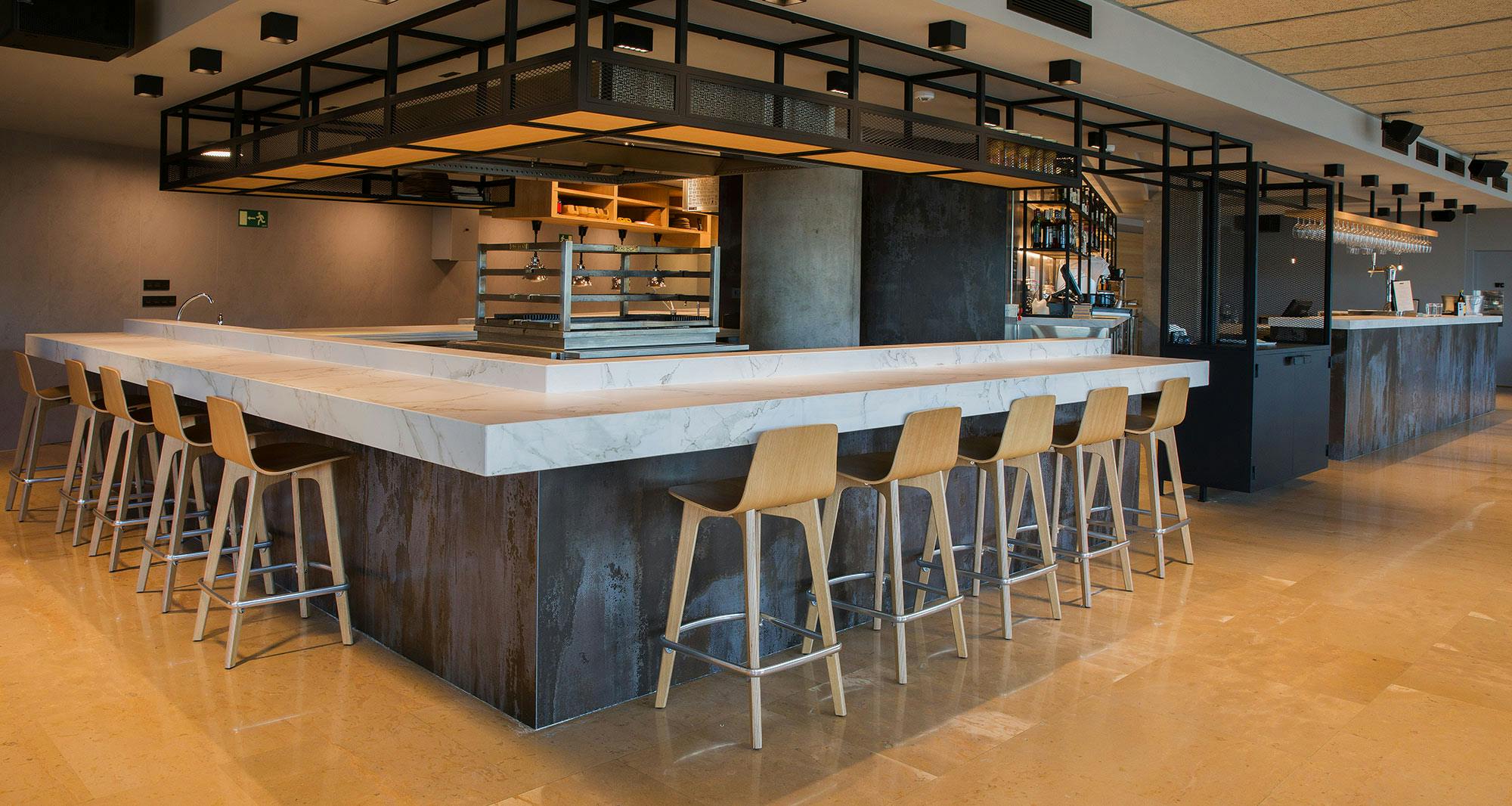 The new Muka restaurant revolves around fire amidst the natural beauty of Dekton
Case Study
The new Muka restaurant revolves around fire amidst the natural beauty of Dekton
Íñigo Gómez de Segura/Luis García de Alemany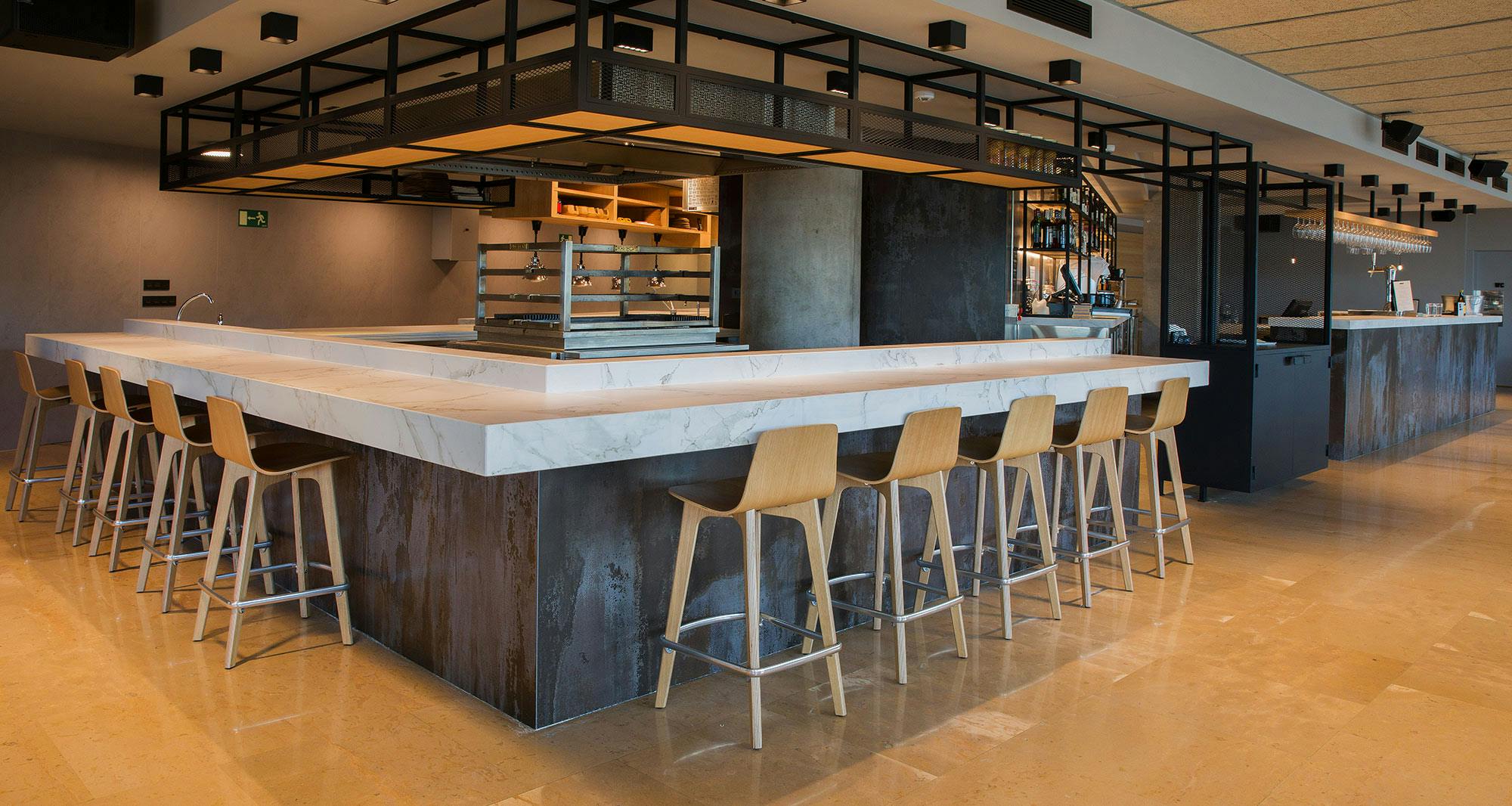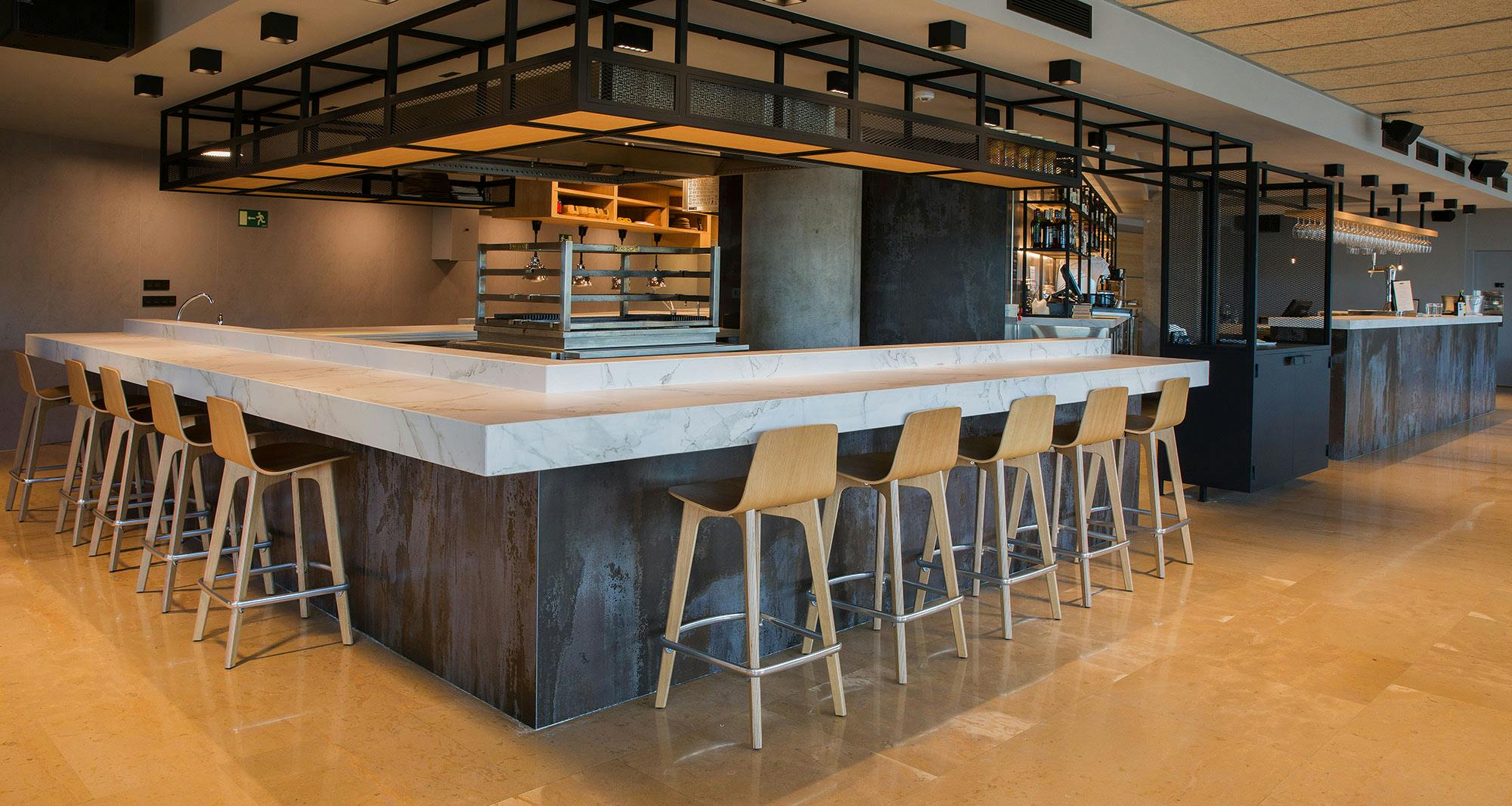 Sede

San Sebastián (Spain)
Applicazione
Wall cladding, worktops, bar
Architettura / Progetto
Íñigo Gómez de Segura/Luis García de Alemany
Colore
Trilium, Kovik, Entzo
Spessore
8 mm, 12 mm, 20 mm
The iconic Kursaal Conference Centre and Auditorium in San Sebastián is home to the new Muka restaurant by Basque chef Andoni Luis Aduriz. From the name itself, which means 'ash from the fire' in Basque, the restaurant invites us to a concept that revolves around fire, the shape of its flames, the intensity of the embers and their importance in grilled cuisine; thus, fire becomes the common thread of the acclaimed chef's gastronomic offer.
According to the chef, the new establishment aims to 'explore the forms of fire and all that can be done with a few embers', offering a menu designed for sharing, based on local and seasonal products. 'It was a very challenging project. We would like this place, which is in a prime location, to appeal first and foremost to local people. We aim to cook as we have done all our lives,' he says.
This is also the line of the Muka restaurant, whose design is intended to provide diners with a sensory experience. Conceived by architect Íñigo Gómez de Segura and interior designer Luis García de Alemany, the establishment boasts a grill area where most of the dishes are cooked and which guests can watch from their tables and the bar area.
An aesthetic concept with sustainability as a backdrop
'Many people consider the time they spend eating to be one of the highlights of their day,' says the chef. 'When working in a space dedicated to making people escape, you want to imbue them with a world designed to have a great time, and you need a design to make it all go in that direction,' he continues. 'In addition, you need spaces that are beautiful for people to work in, that help them to believe very intuitively that beauty calls for beauty'.
Part of the concept of beauty on which the entire restaurant is based has to do with the materials used, among which Dekton. 'These materials, which we are delighted about, fit in very well with what we do a lot of at Muka, which is our commitment to fighting climate change,' assures Aduriz. 'We continue to indulge people on top of everything else, but deep down inside we happen to be very committed to eating vegetables, for example.'
Beauty and functionality thanks to Dekton
Both options are just as good when it comes to choosing Cosentino surfaces. 'These materials meet a demanding need in a kitchen, where there is a lot of dirt that has to be constantly cleaned and, at the same time, they are open-plan kitchens that invite you to look inside,' explains the chef.
Thanks to the technical features of Dekton and Silestone, the surfaces selected meet these requirements perfectly. The easy cleaning and maintenance are other advantages that make them highly hygienic surfaces. They are also stain and scratch resistant, so they stay looking great, even on heavily used surfaces such as Muka bars.
A blend of classic and industrial colours
The colours chosen for the restaurant share the same aesthetic concept, bringing elegance and a harmonious visual balance. Specifically, the elegant Dekton Entzo, inspired by Calacatta Gold marble, has been used for the work surface of the bars.
A natural and elegant flair thanks to its golden veins, in dialogue with the industrial touch of Dekton Trilium, the colour used to clad the base of the bars and the walls. This combination of tones inspired by the volcanic stones of this colour lends a sophisticated look to the space. Furthermore, Dekton Kovik adorns the walls in front of the bar, creating a welcoming and captivating atmosphere with its neutral light grey tone.
Materiali Cosentino utilizzati in questo progetto