Cosentino Flagship Project
Ultra-thin façade cladding gives Zeeduin a slightly floating effect
By Ignace Deconinck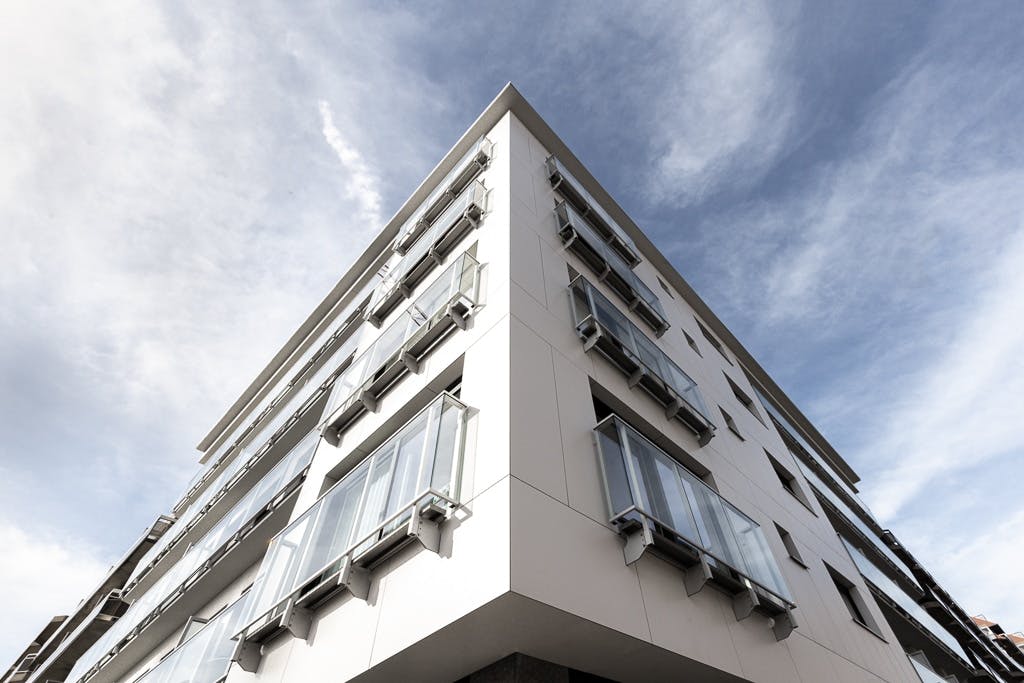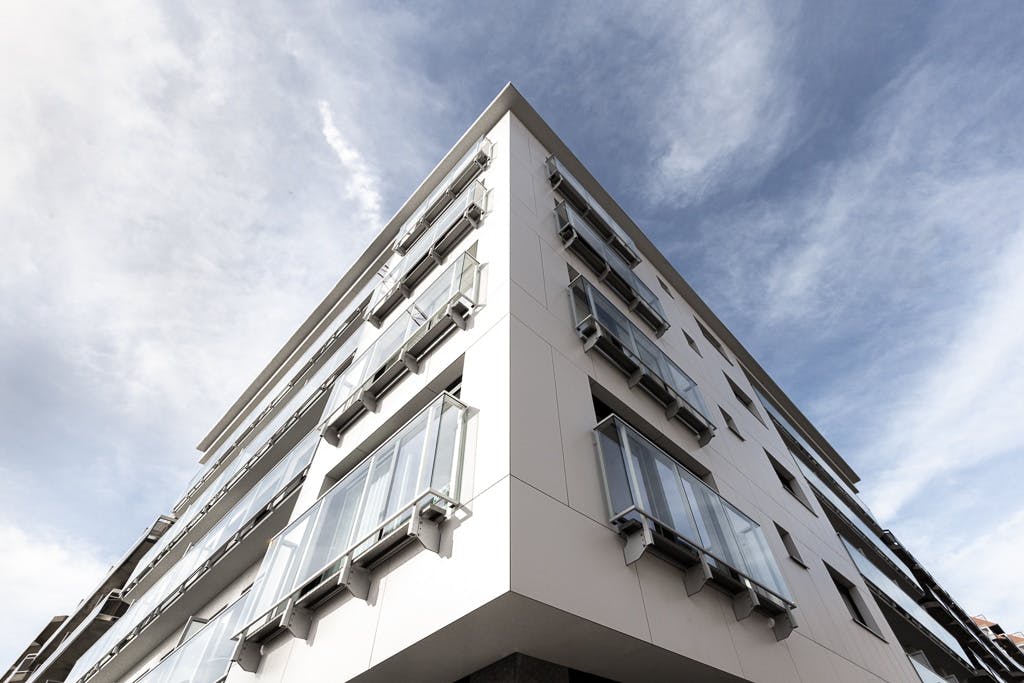 Architect / Designer
Ignace Deconinck
Applicazione
Facciata ventilata
Dekton, insulation, aesthetics and durability for facades
The Zeeduin renovation project is situated on the corner of Franslaan with Lefebvrestraat in Nieuwpoort. After a few decades, the façades - covered with relatively thin prefab silex concrete elements - showed concrete damage due to carbonation. The client and architect opted for a total renovation for the façades, with 4 mm thick Dekton Slim plates by Cosentino, glued on a ventilated aluminium support structure.
The apartment building dates back to the 1970s and has 6 above-ground floors. The gallery terraces, made of in situ concrete with the floor slab running from the inside to the outside without thermal interruption, were fitted with a mortar-bed tiling. Water penetration caused concrete damage and general degradation of the concrete coating. The absence of façade and roof insulation also contributed to a total renovation.
Dekton Slim, 4mm full of possibilities
A light façade cladding had to give the building a new, sleek and contemporary zest. This resulted in the choice of Dekton Slim plates (with a thickness of 4 mm), glued to an aluminium carrier. "This way the façade could be insulated to a maximum without bringing the façade surface too far forward," according to the architectural engineer Ignace Deconinck of the eponymous Architecten Expertisebureau from Veurne.
A small balcony construction with a walking zone was provided for the apartments on the façade corner - with in the original condition only a balustrade in the façade surface. Not evident from a technical point of view. Good coordination (including dimensions and planning) between the main contractor (Aquastra), the balustrades subcontractor (Aluform) and the façade cladding subcontractor (Murex Stone) was required. After concrete repair, the gallery terraces were fitted with a new reinforced terrace compaction system and glass balustrades with front mounting of the uprights.
Hai bisogno di aiuto con il tuo progetto?
Contatta i nostri specialisti per una consulenza
Hai bisogno di aiuto con il tuo progetto?
Contatta i nostri specialisti per una consulenza
``Dekton delivers high-quality and a great technical performance compared to other existing surfaces``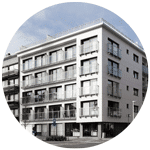 Stephanie Bevernagie
Cosentino Belgium
Nayla, an off-white full of nuances
The architect opted for a dark-coloured base (the ground floor) and a light superstructure to give the floors a more floating effect. "For the ground floor, we opted for a coating in fired blue bluestone, a good match with the small grey speckles, the white mass of the Nayla type and the terrace floors in a grey tone," says Deconinck about the choice for the Dekton colour "Nayla" (white speckled).
"Thanks to its properties, Dekton delivers high-quality, technical performance compared to other existing surfaces: highly scratch-resistant, frost-resistant and thaw-resistant, and resistant to salty air and UV rays. Colour stability, dimensional stability and pressure resistance are high. With a fire reaction class A2, s1-d0, Dekton can even be used for tall buildings," says Stephanie Bevernagie of Cosentino.
Materiali Cosentino utilizzati in questo progetto
Progetti di punta correlati