Case Study
Silestone, the perfect partner for a beauty and fashion showroom in Malaysia
Jun Ong, POW Ideas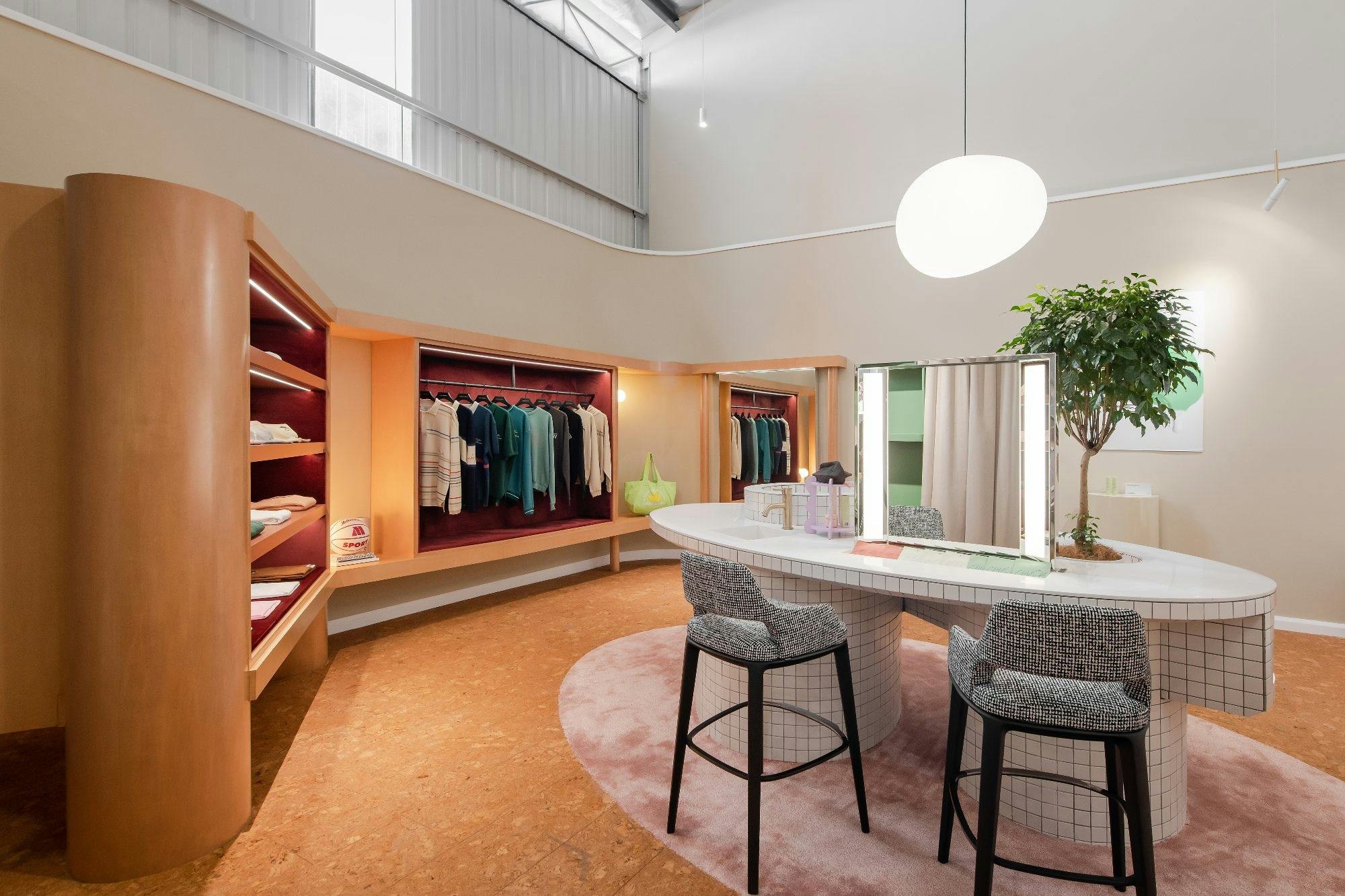 Luogo
Bangsar, Kuala Lumpur, Malaysia
Colore
Arcilla Red, Posidonia Green, Ethereal Glow
Architettura/Design
Jun Ong, POW Ideas
Applicazione
Table, worktops, sink, interior cladding of wardrobes
Vibrant spirit for a fashion showroom
The headquarters and showroom of the fashion brand Jane Chuck in Malaysia features a design that is as vibrant as it is playful and inspiring. 'We were drawn to the brand from the start, as well as to its vision, which embodies a spirit that is both vibrant and nostalgic,' explains Jun Ong from POW Ideas, who was responsible for the design. 'Inspired by suburban shopping centres and mid-20th century houses, we conceived Chuck's headquarters as a space for aspirations, coexistence and self-care,' he adds.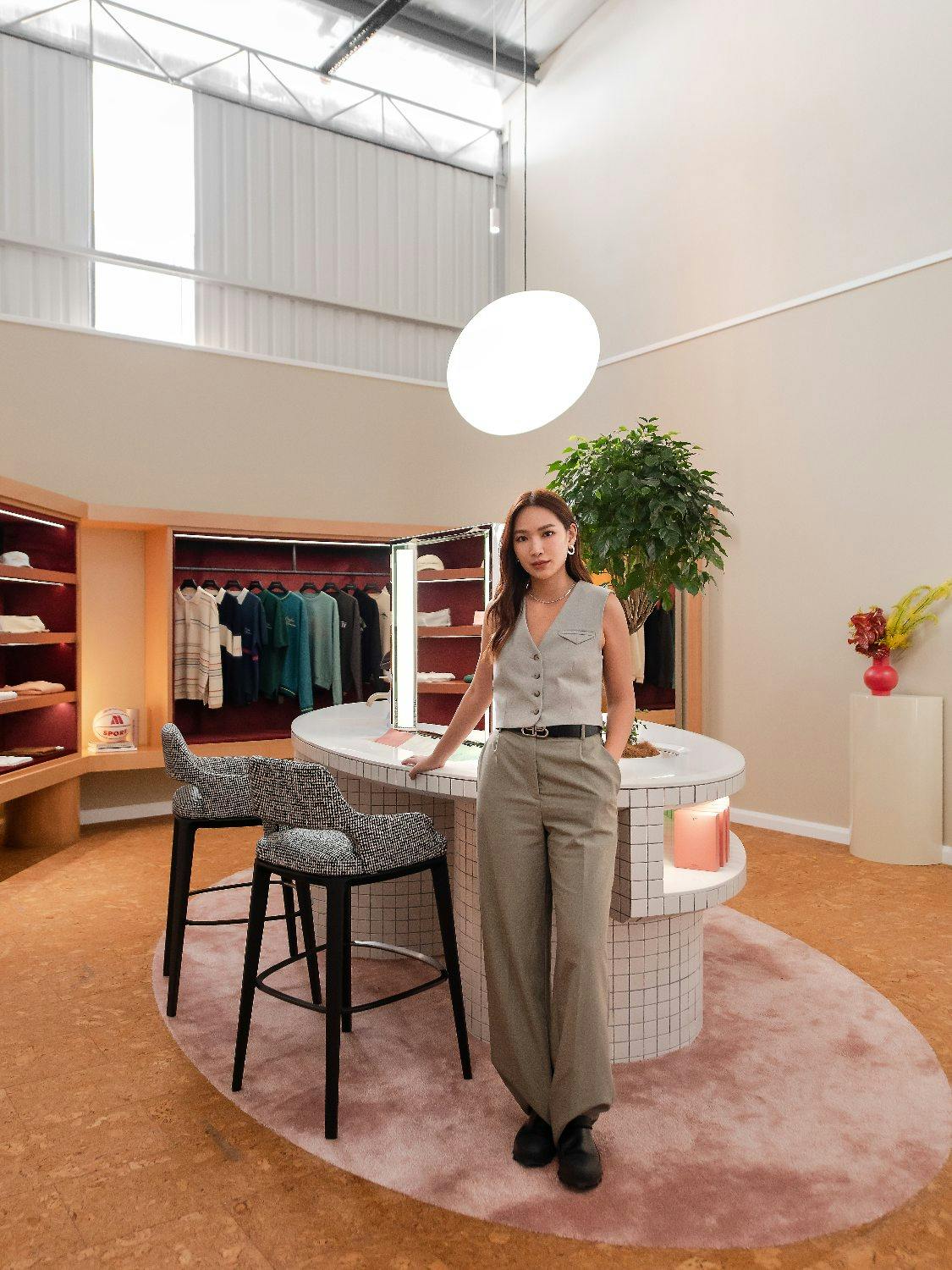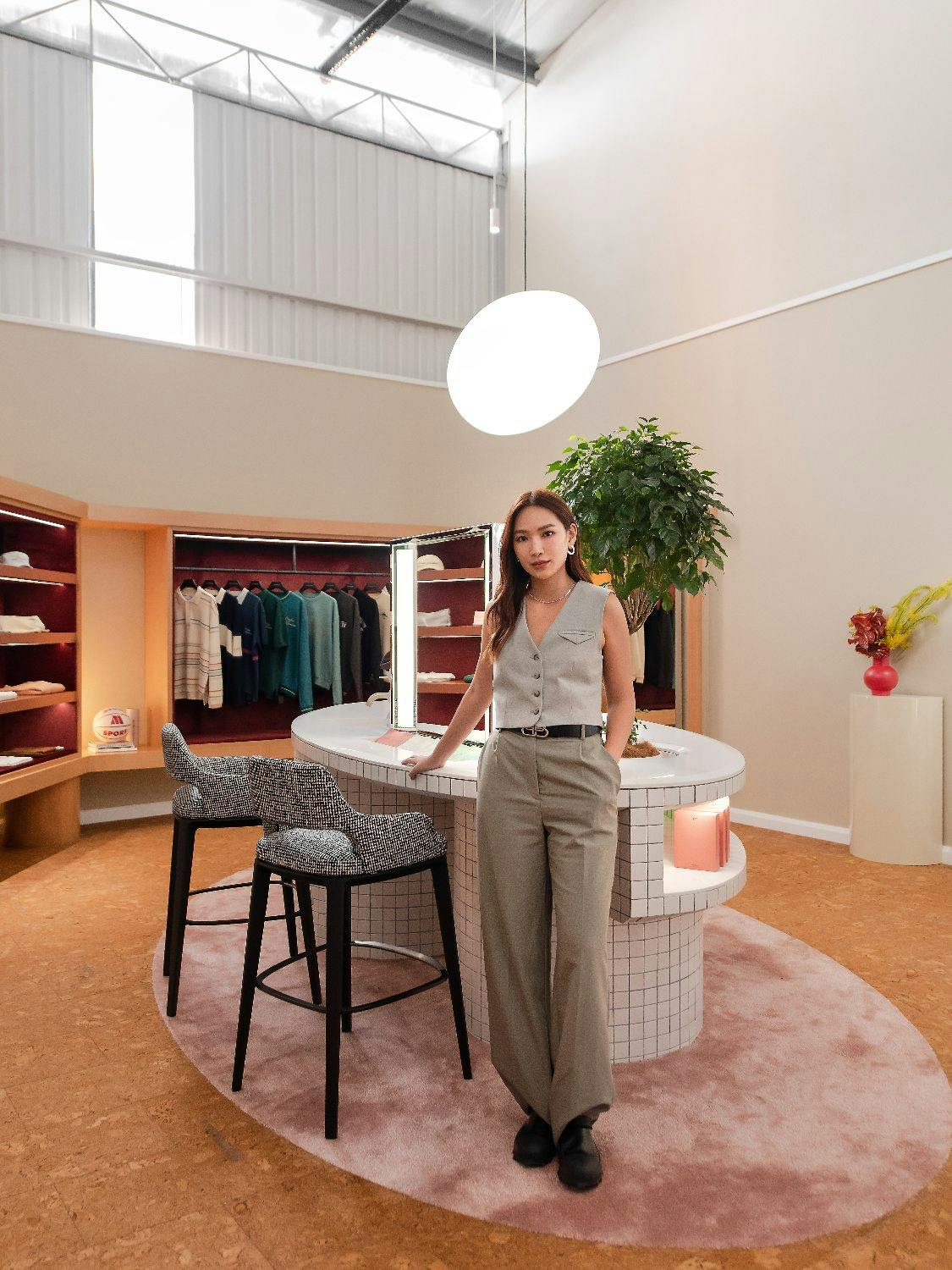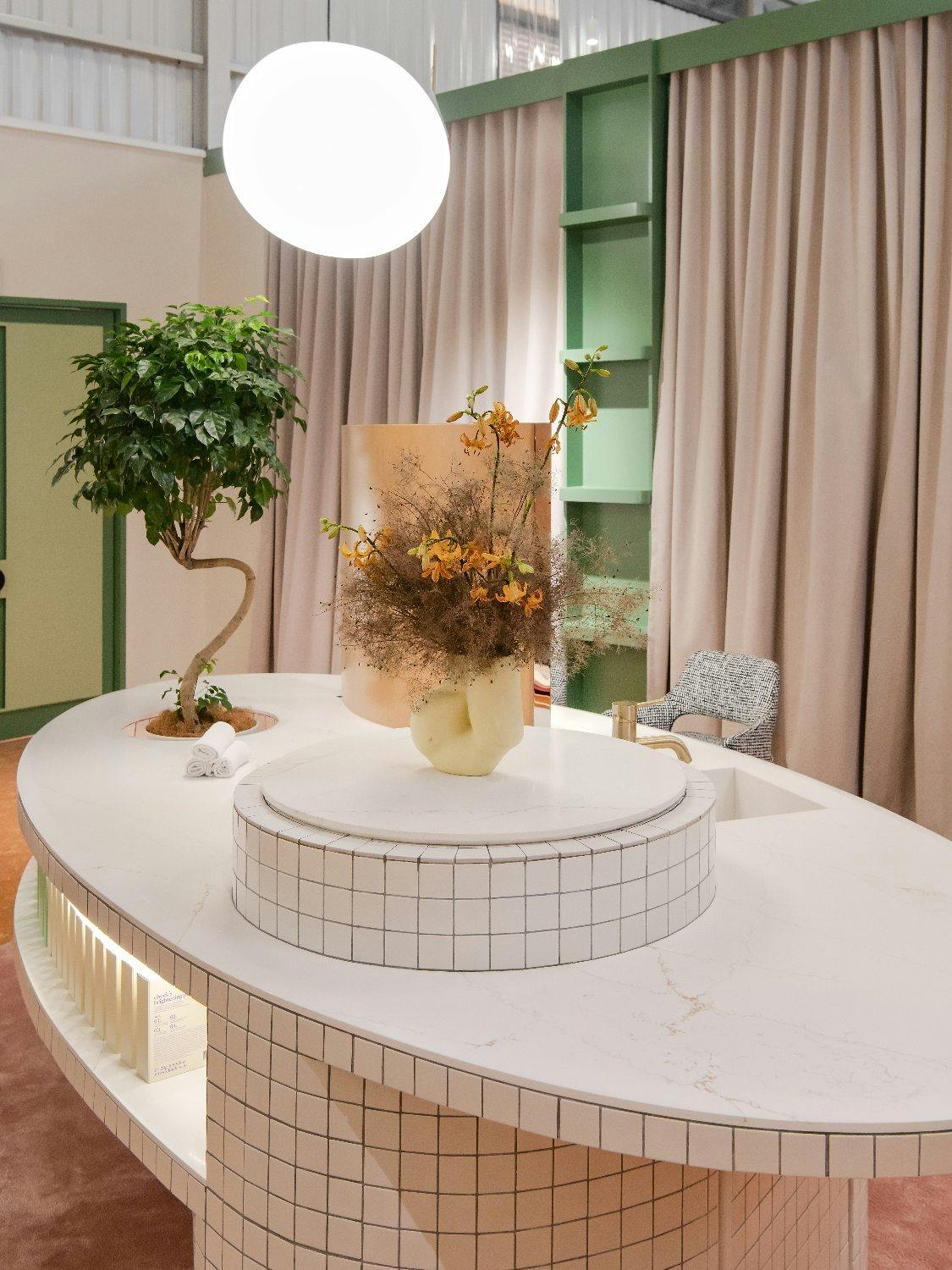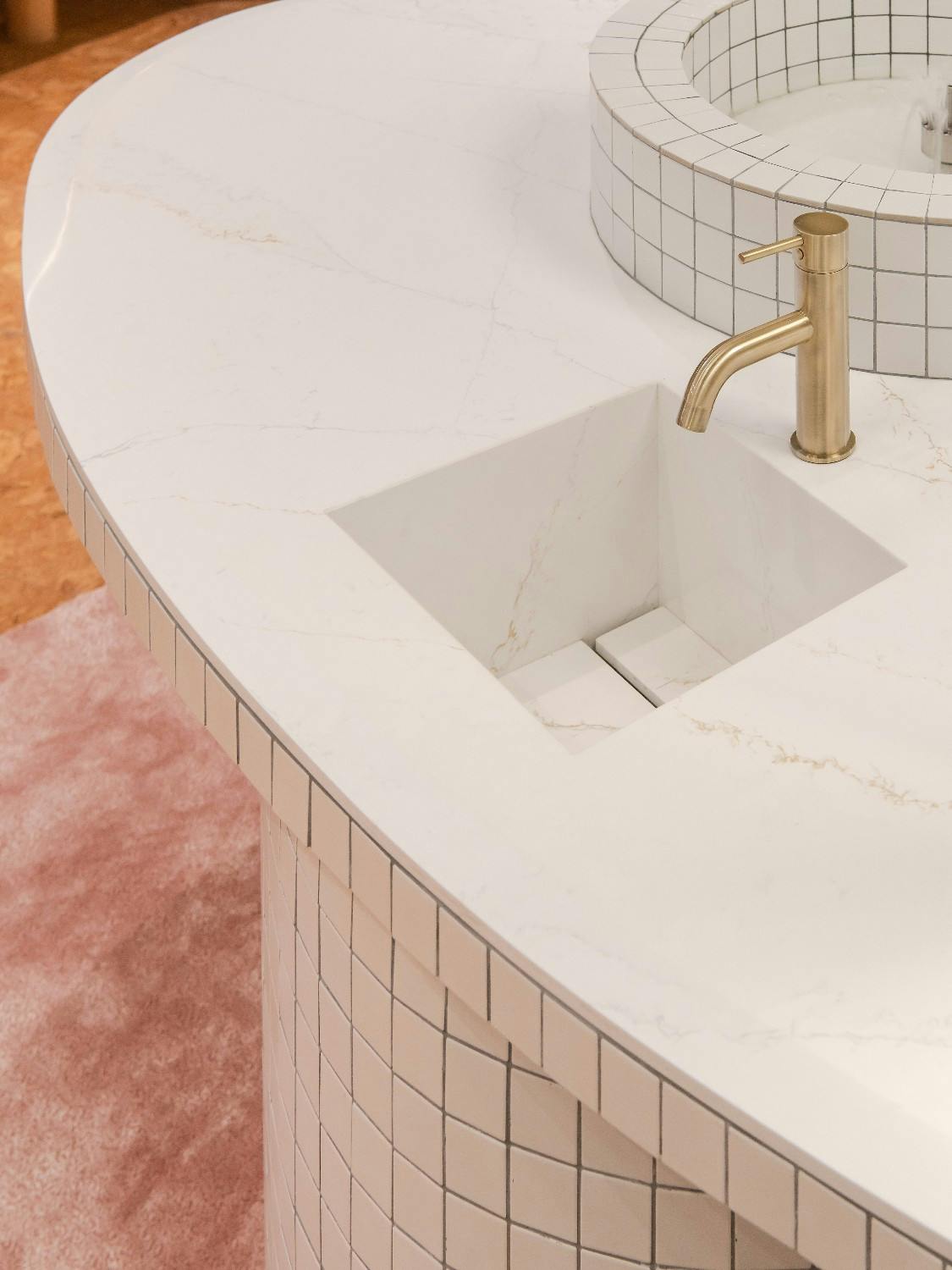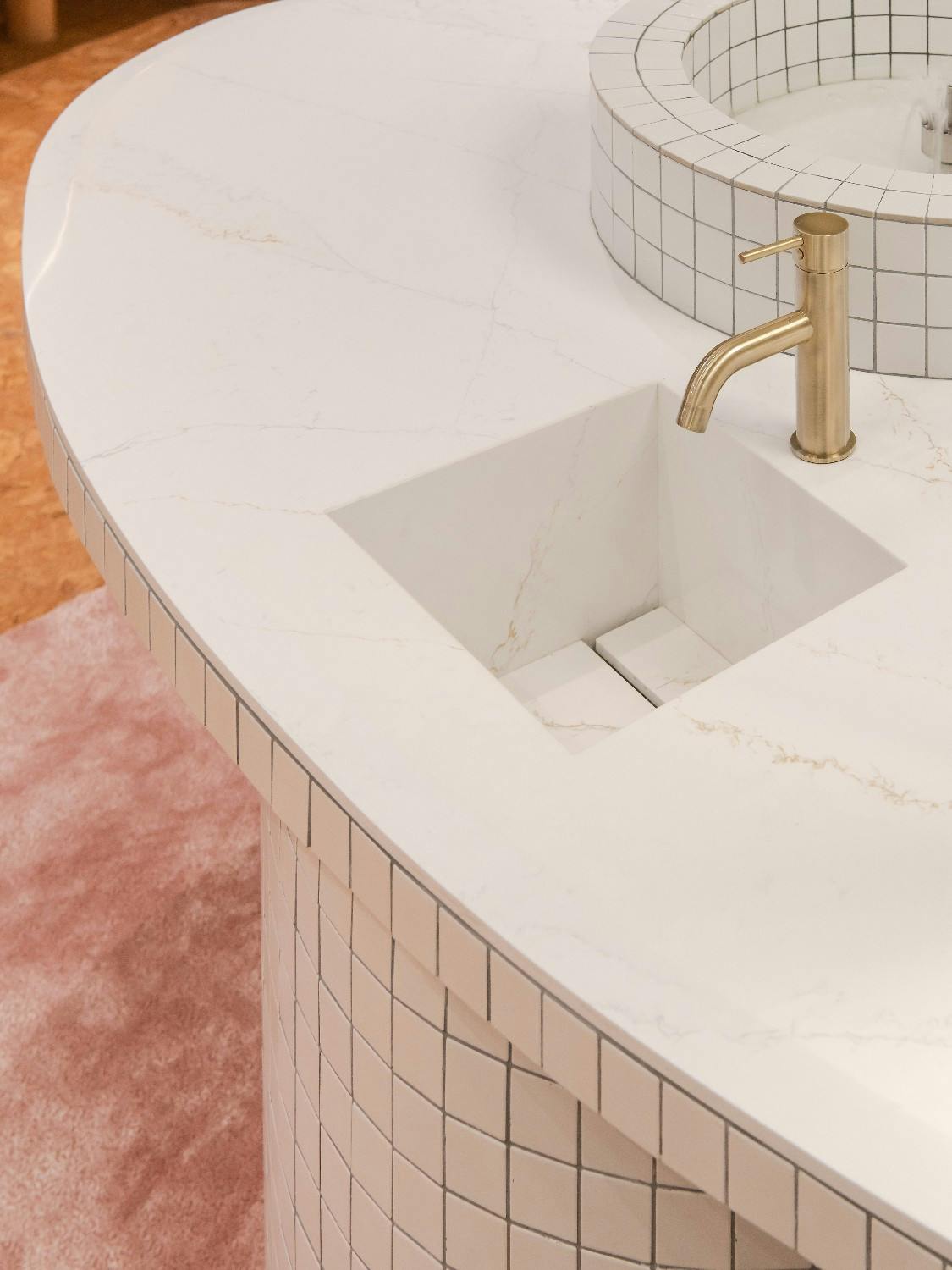 'The heart of the space revolves around an oval-shaped and mosaic-tiled counter featuring a water fountain, the "fountain of youth",' explains Jun Ong. The piece, which integrates a worktop and a sink, takes centre stage in the showroom and is the key feature of the project. 'Jane was looking for a dressing table and sink somewhere in the space and we thought it would be fun to make it part of the centrepiece of the project. The first idea we came up with was to create a multifunctional island with a dressing table, display shelves and a planter, all around a water fountain,' he continues.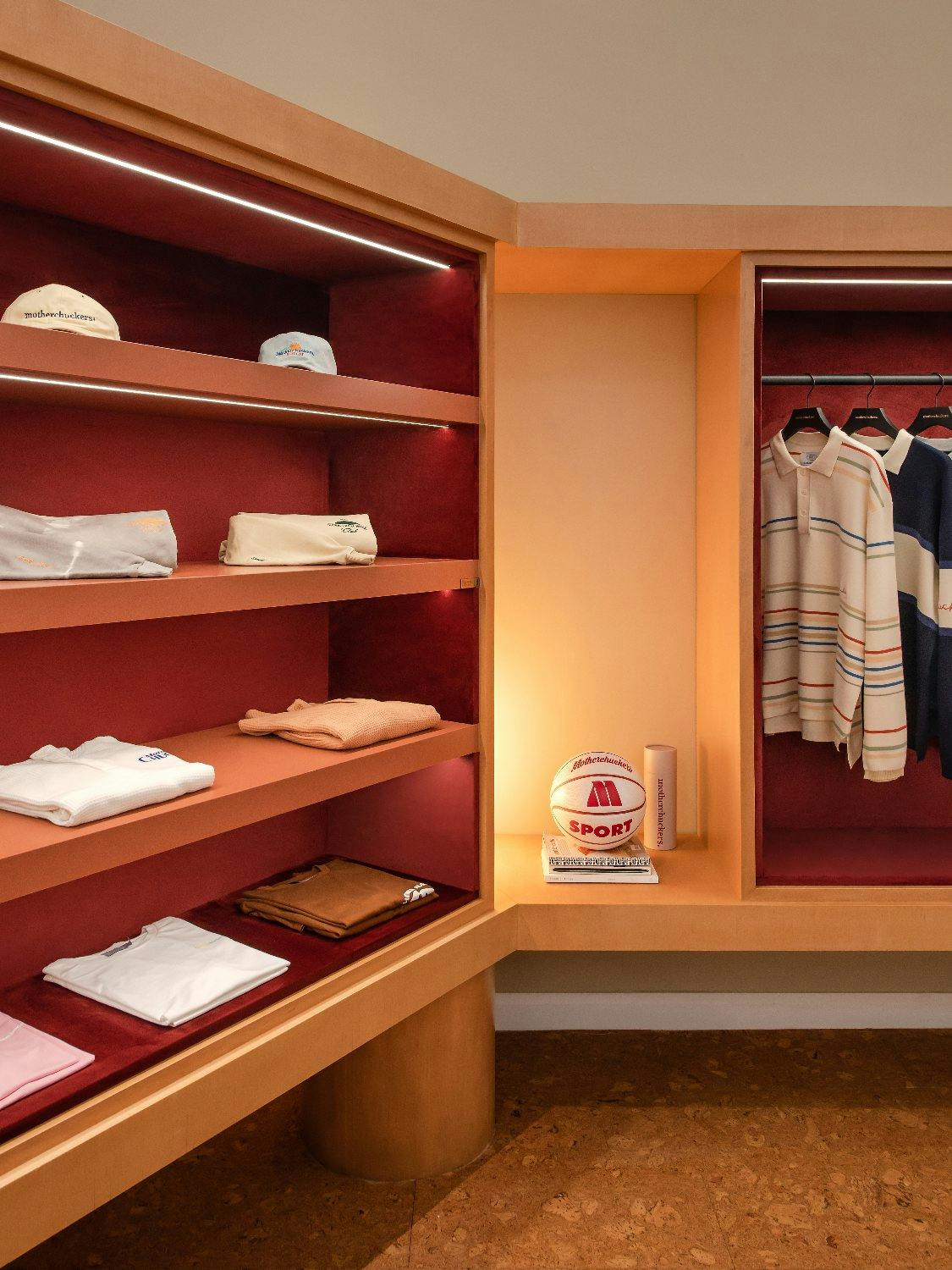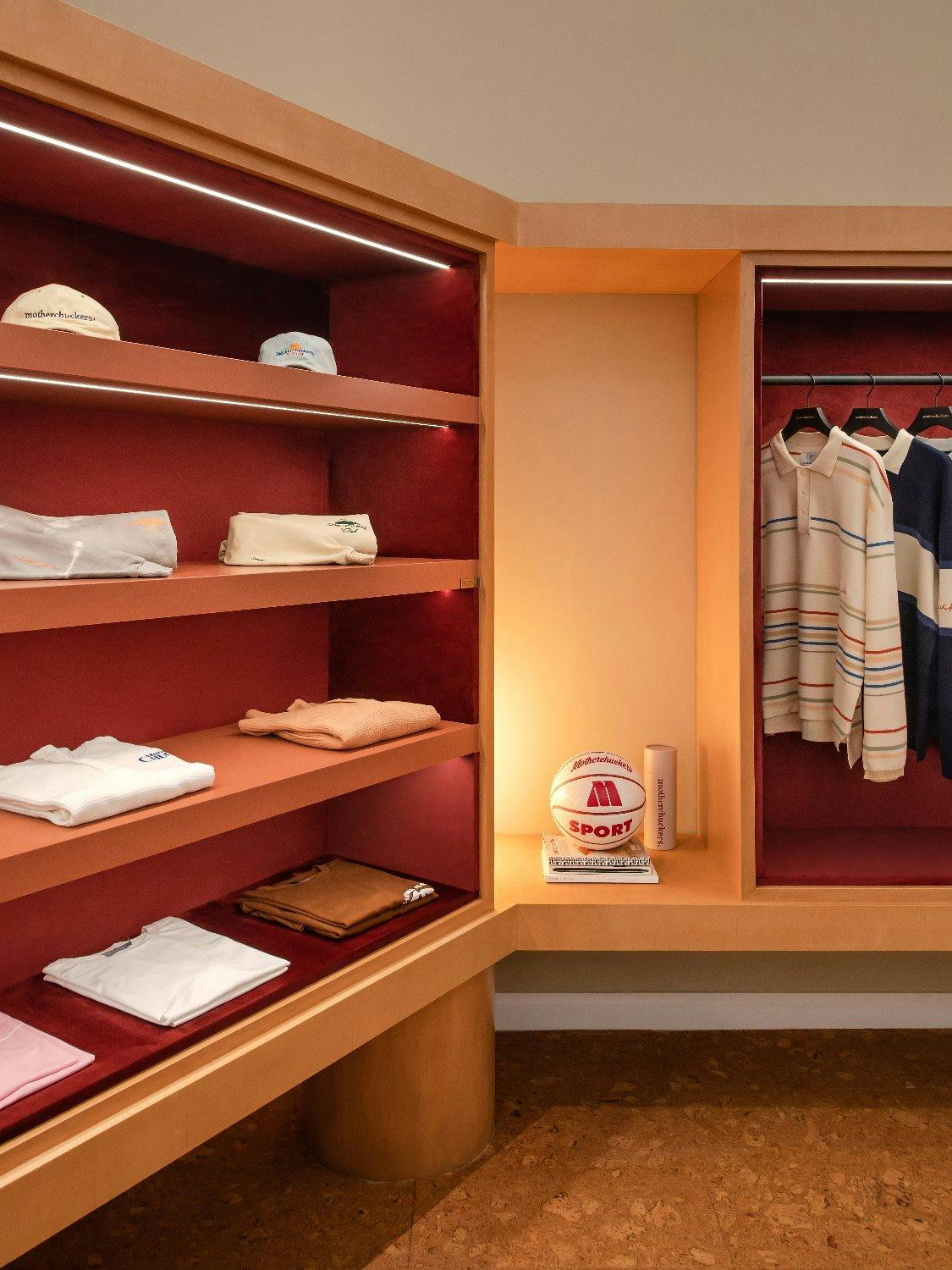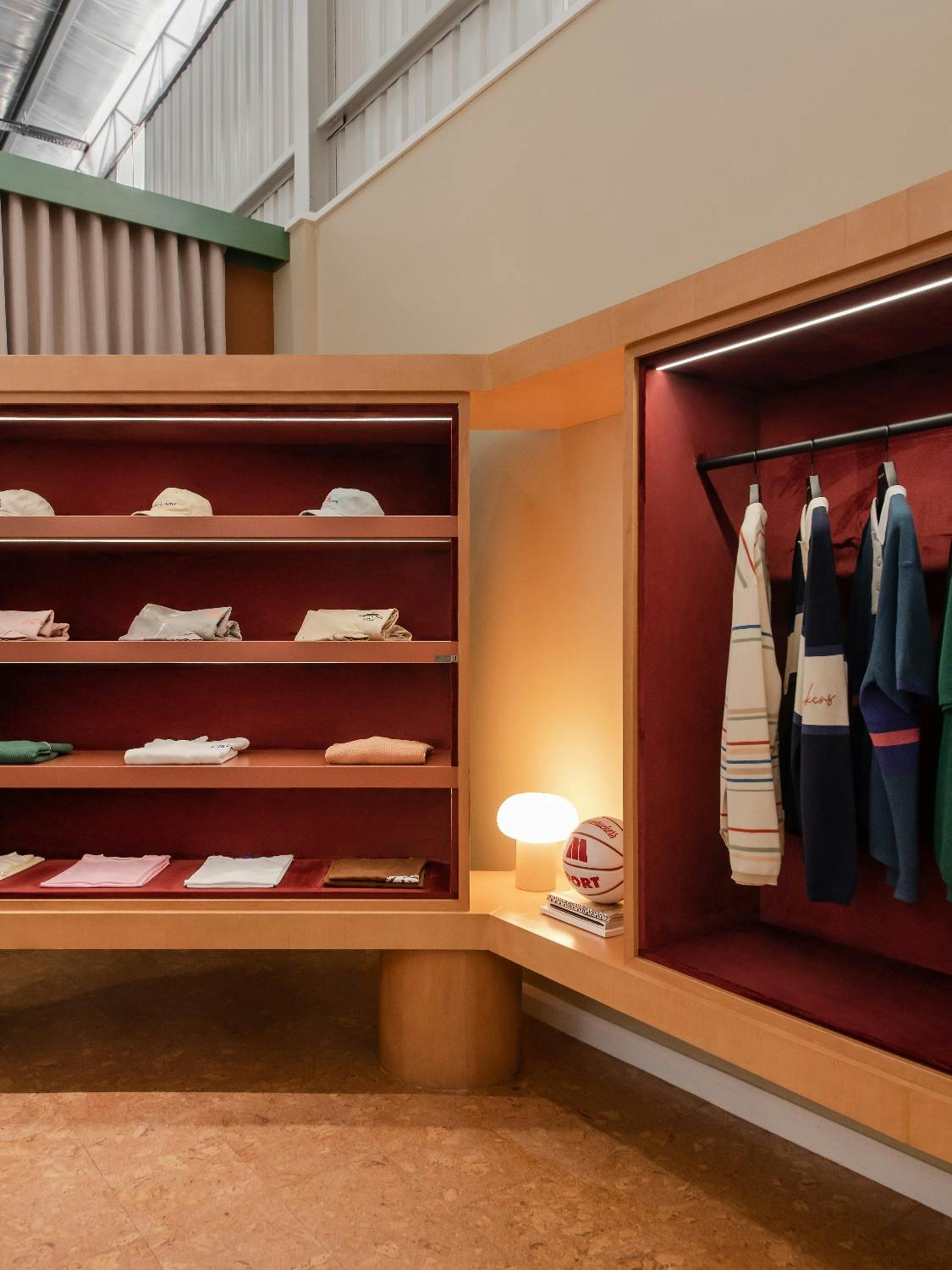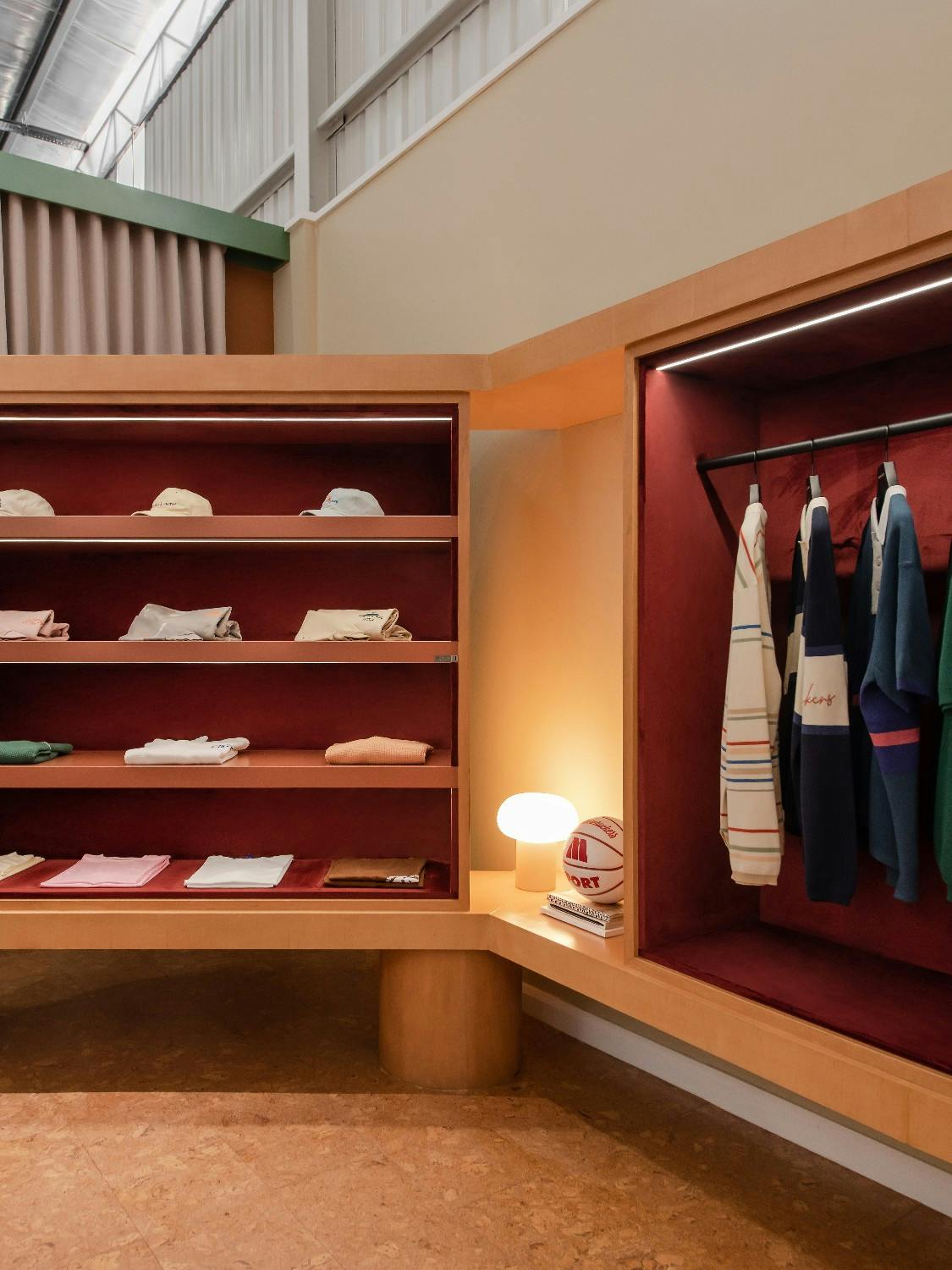 In the showroom area, the aim was for the shelves to elegantly integrate the brand's different products, for which the design studio chose Silestone Arcilla Red, from the Sunlit Days collection. 'When it comes to designing a retail space, it is all about showcasing the products. Chuck's products come in a variety of colours and textures, so it was important to select a display shelf finish that was subdued but capable of holding its own. Hence, the Arcilla Red surface from the Sunlit Days collection was perfect, as it has a deep pastel shade and a homogeneous appearance,' explains Jun Ong. 'It is quite interesting to see how these finishes, which are often intended for domestic spaces, can also be used in commercial environments for product display,' he adds.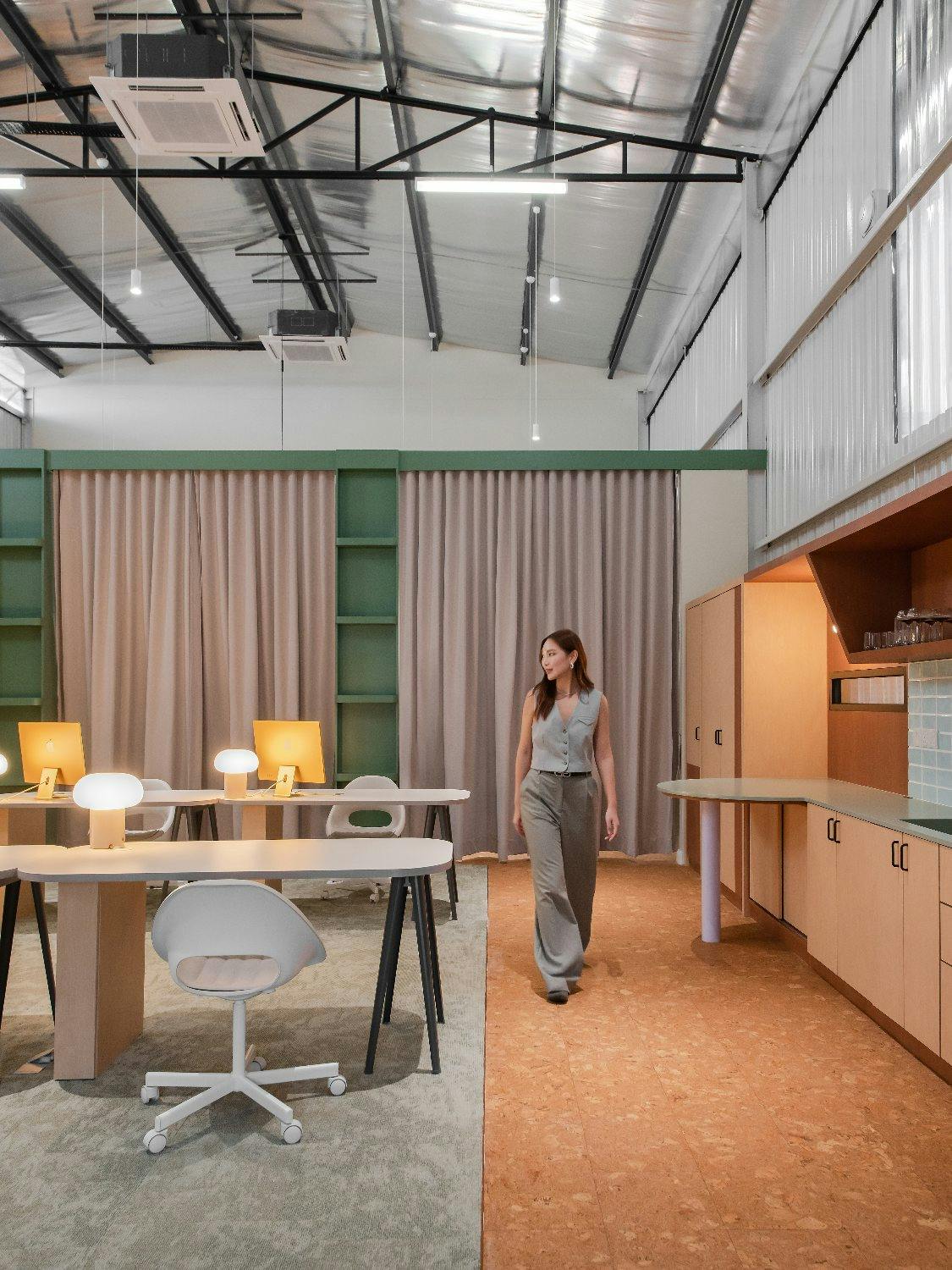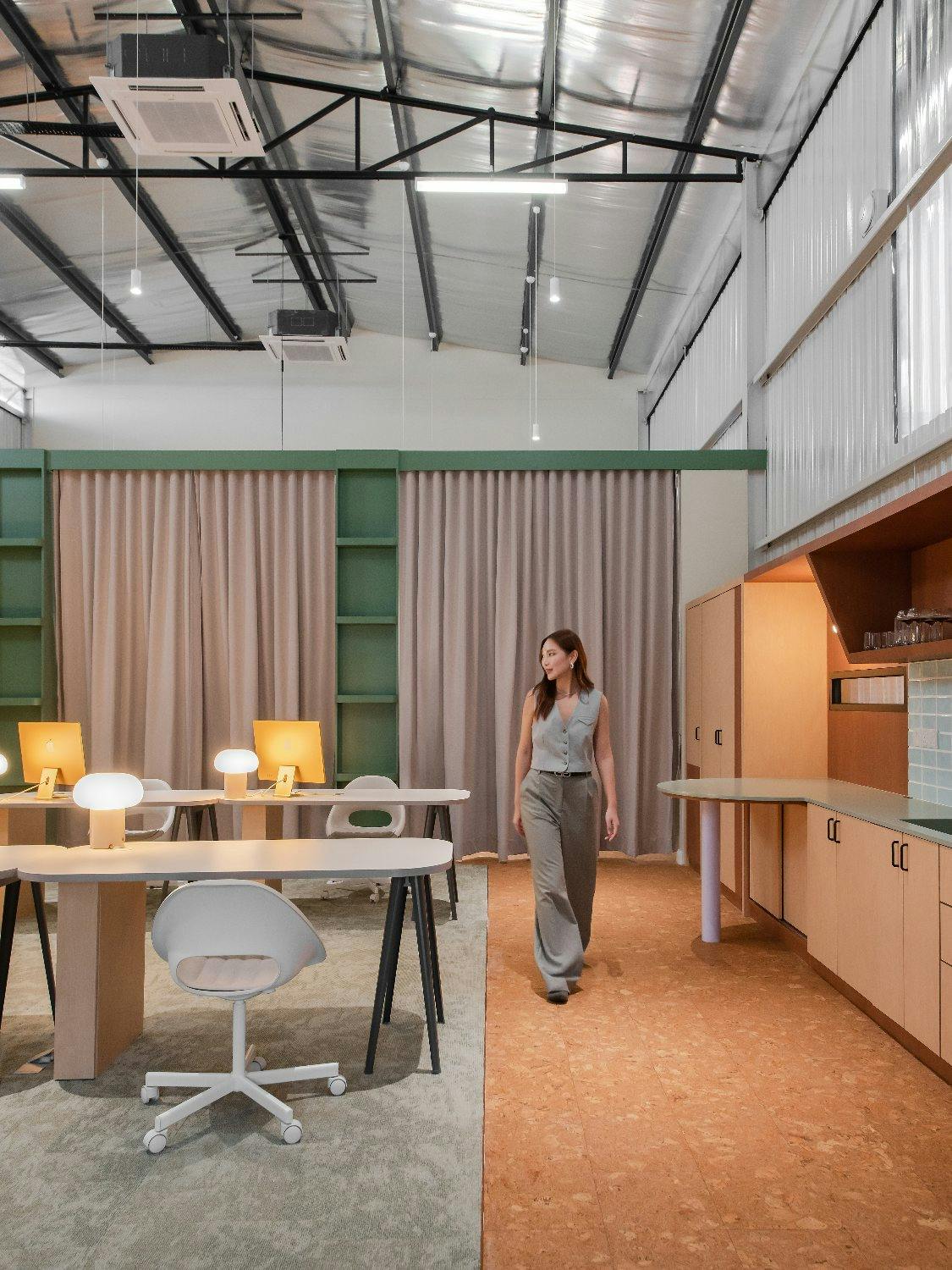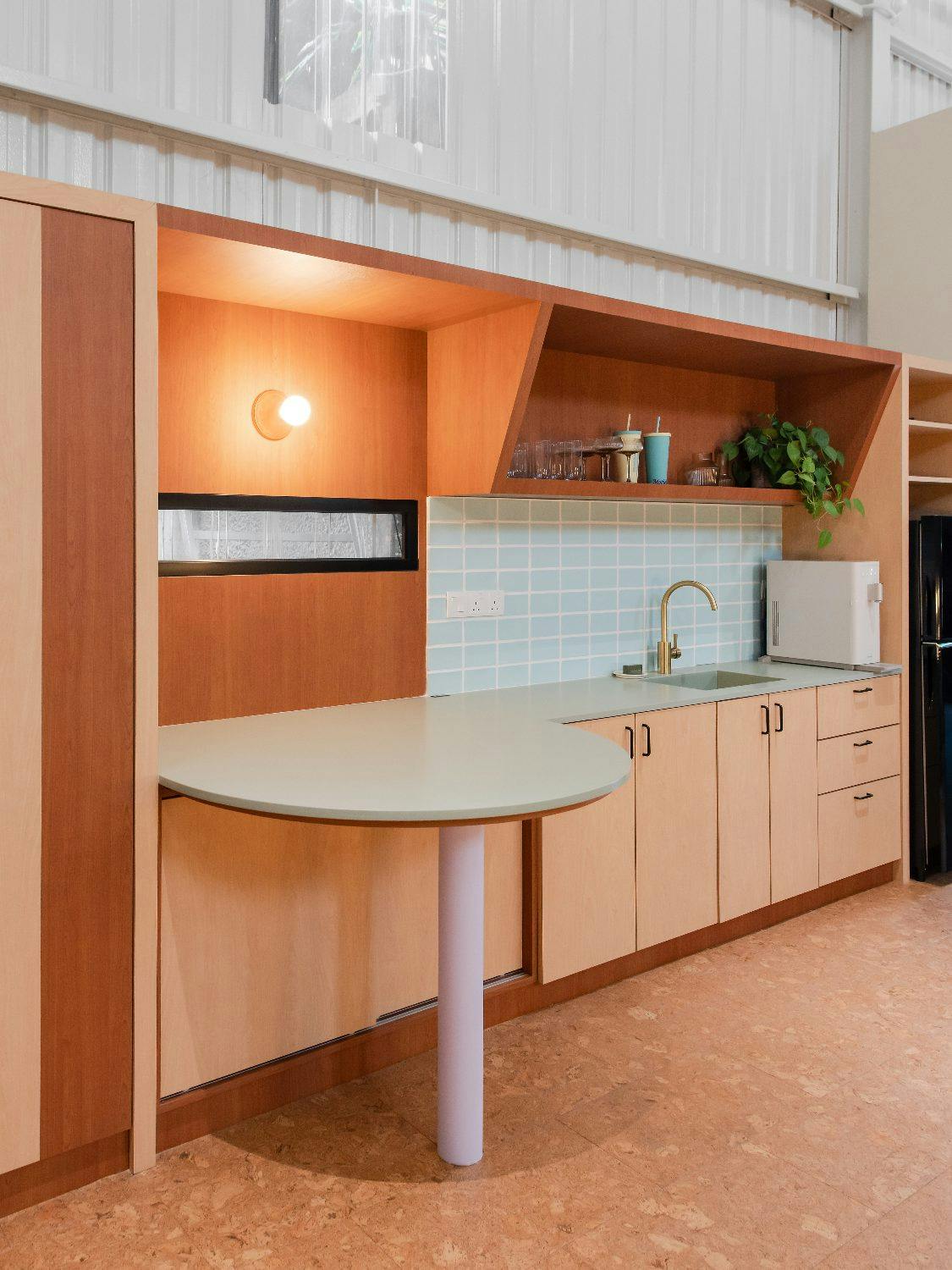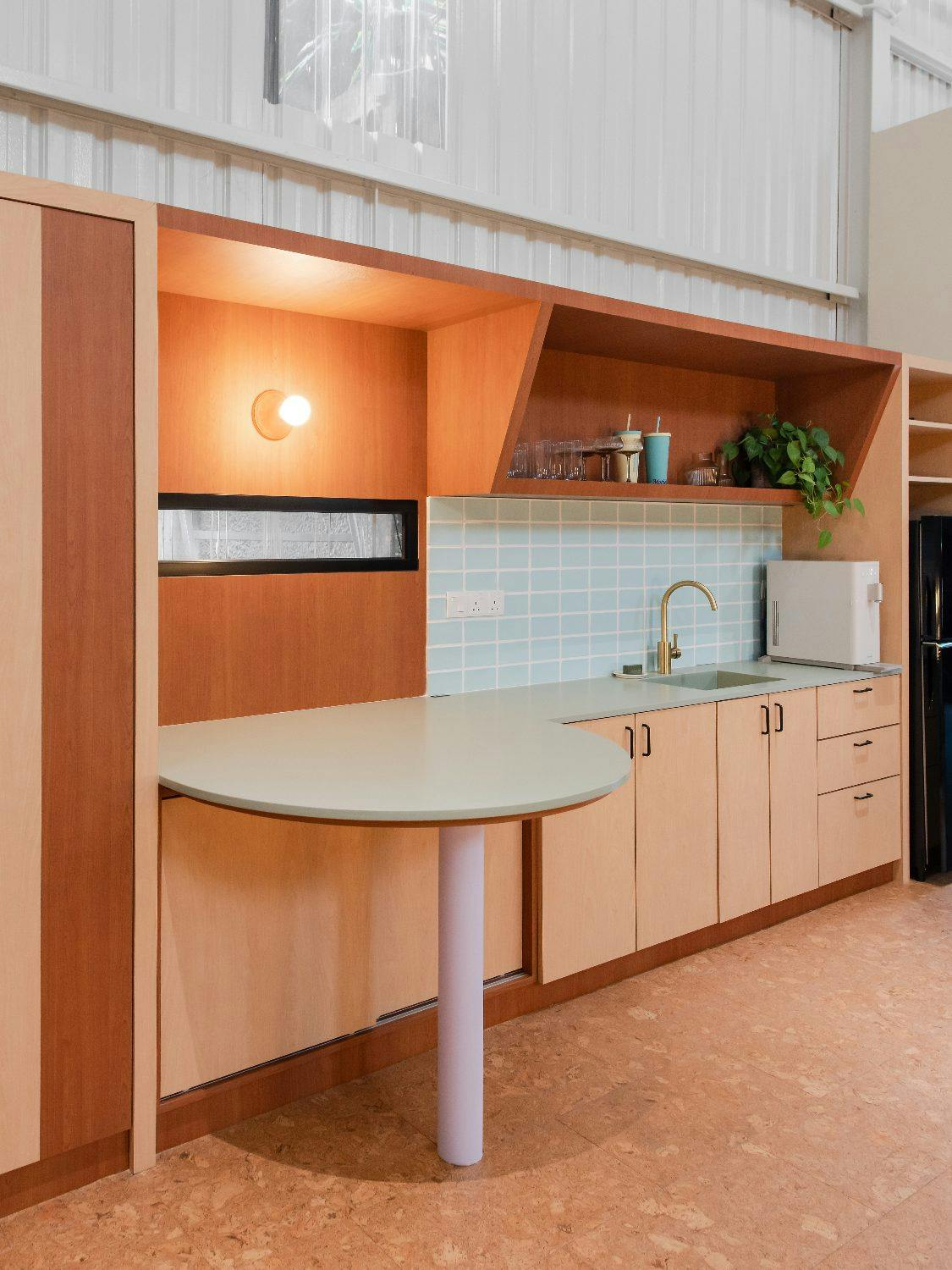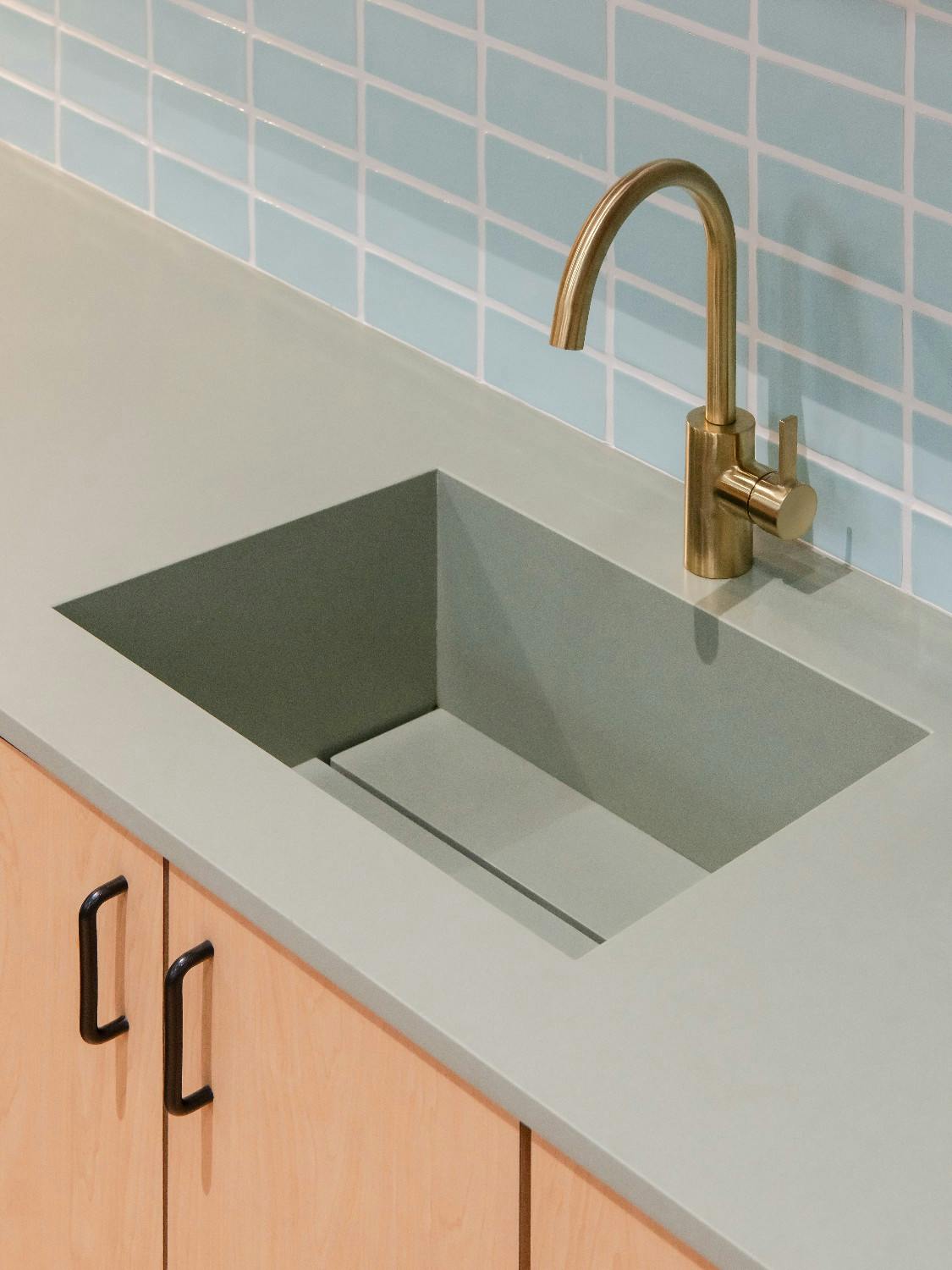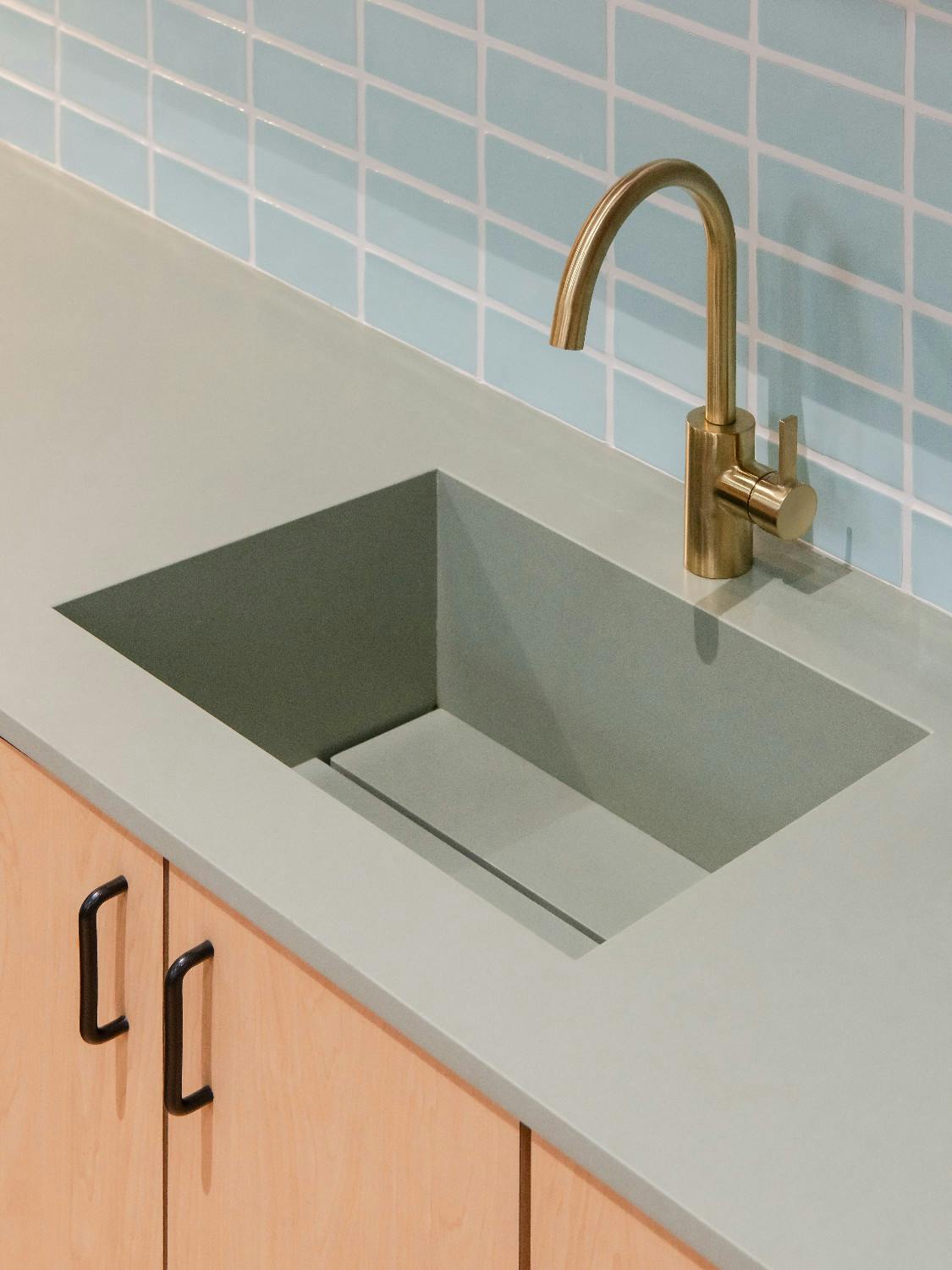 This office pantry is as welcoming as it is functional and fits perfectly with the design concept that permeates the entire space. According to POW Ideas, 'we envisioned this space as a cosy 1950s wood-toned kitchen with contemporary fittings.' In order to introduce pops of colour in the pantry, they opted for Silestone Posidonia Green for the worktop and sink. 'We found it to be the perfect material because it is durable for kitchen use and also matches perfectly with our pastel blue tiled splashback,' Jun Ong continues.
'It is quite interesting to see how these finishes, which are often intended for domestic spaces, can also be used in commercial environments for product display'.
Jun Ong
POW Ideas
Materiali Cosentino utilizzati in questo progetto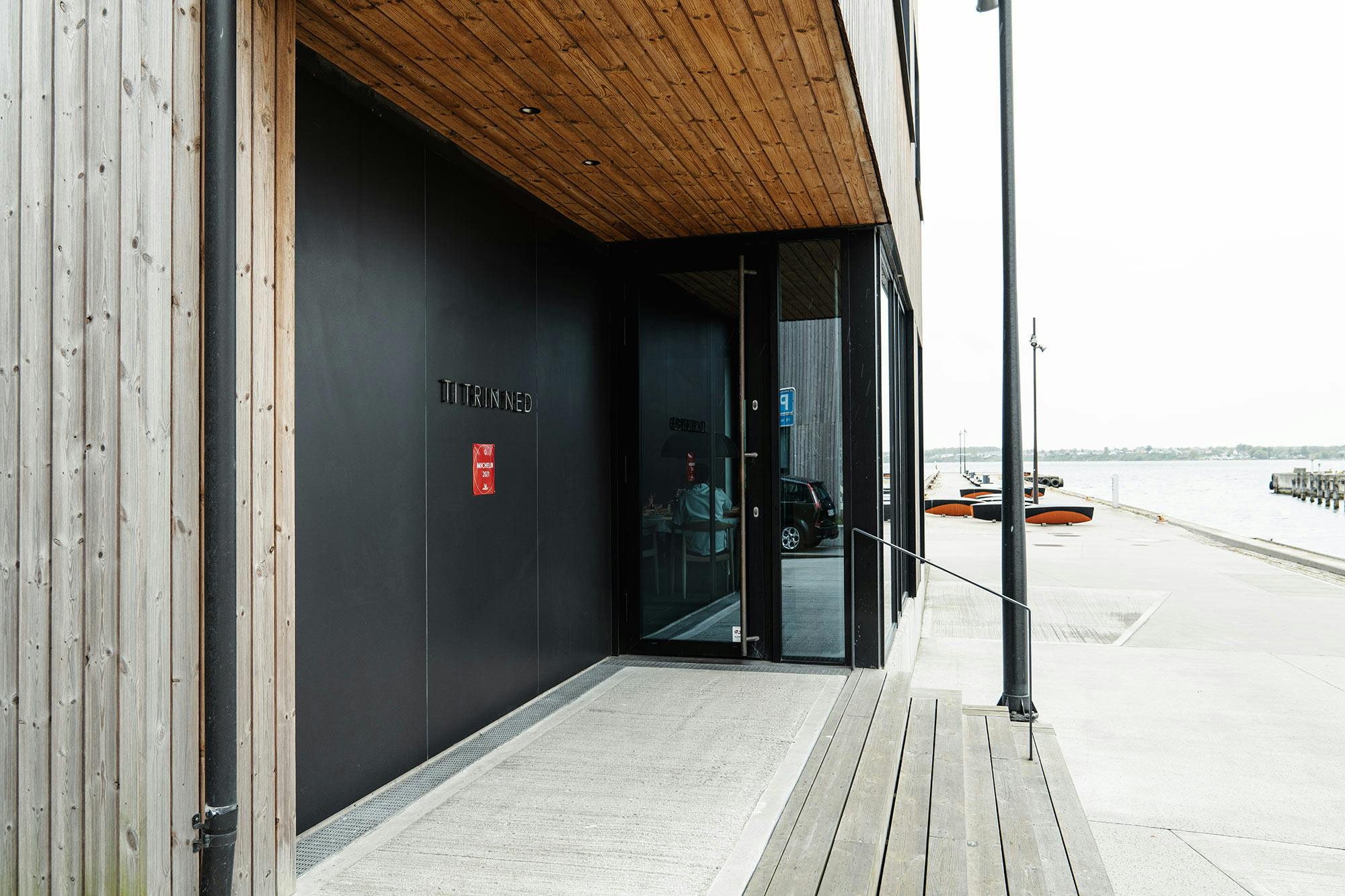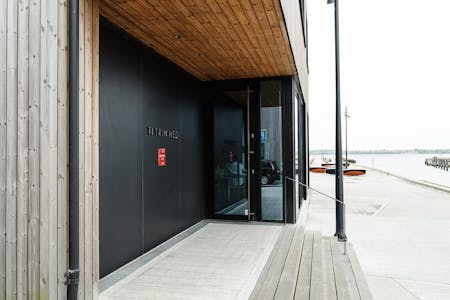 This Michelin-starred Danish restaurant uses Dekton on its façade to withstand the harsh marine environment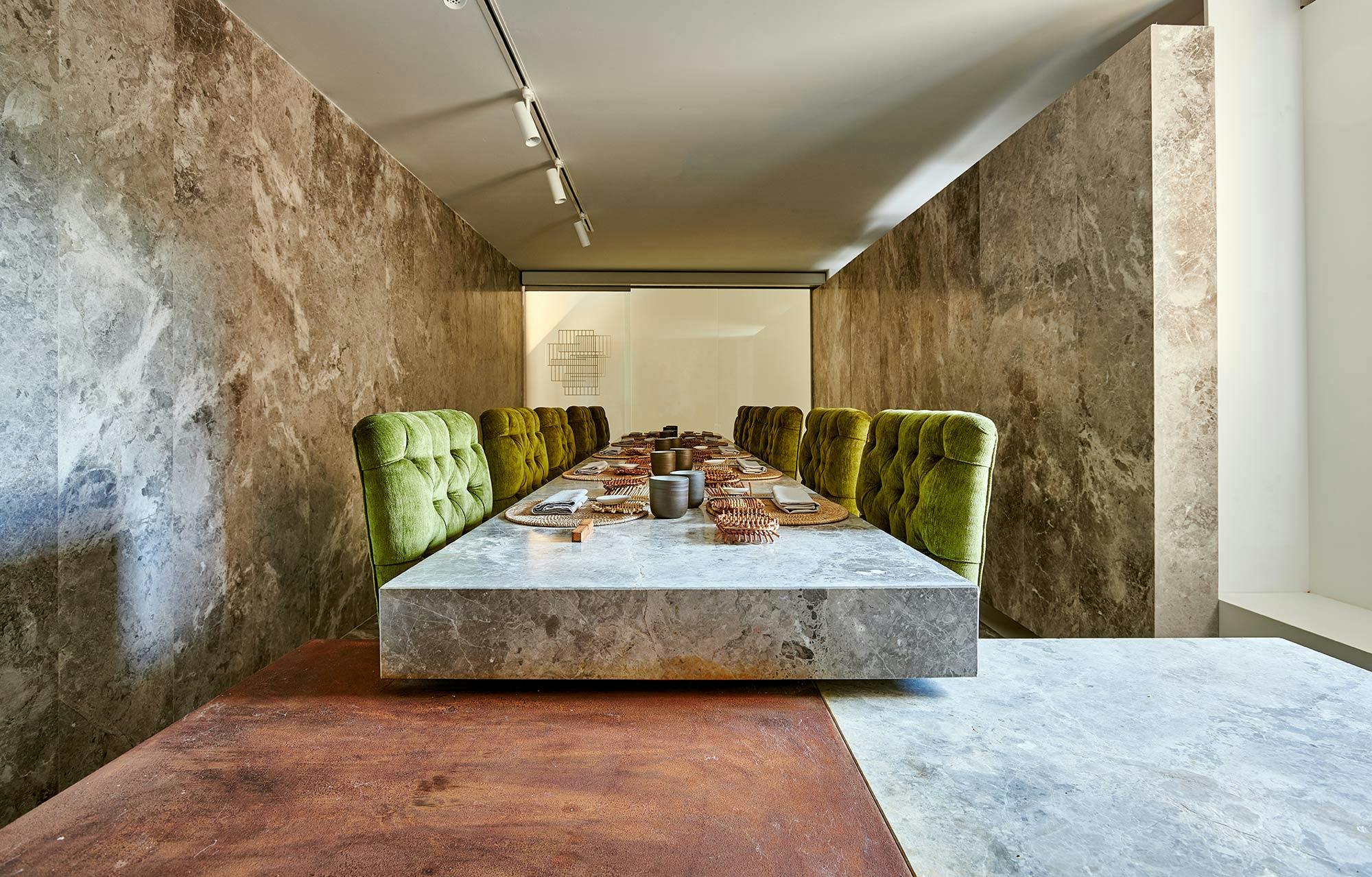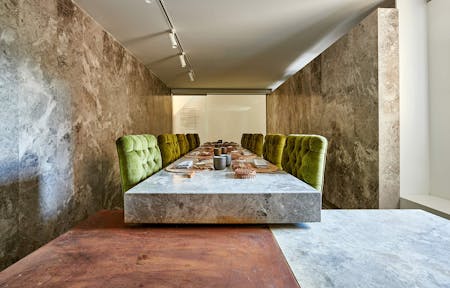 Two restaurants with a shared kitchen achieve visual continuity thanks to Dekton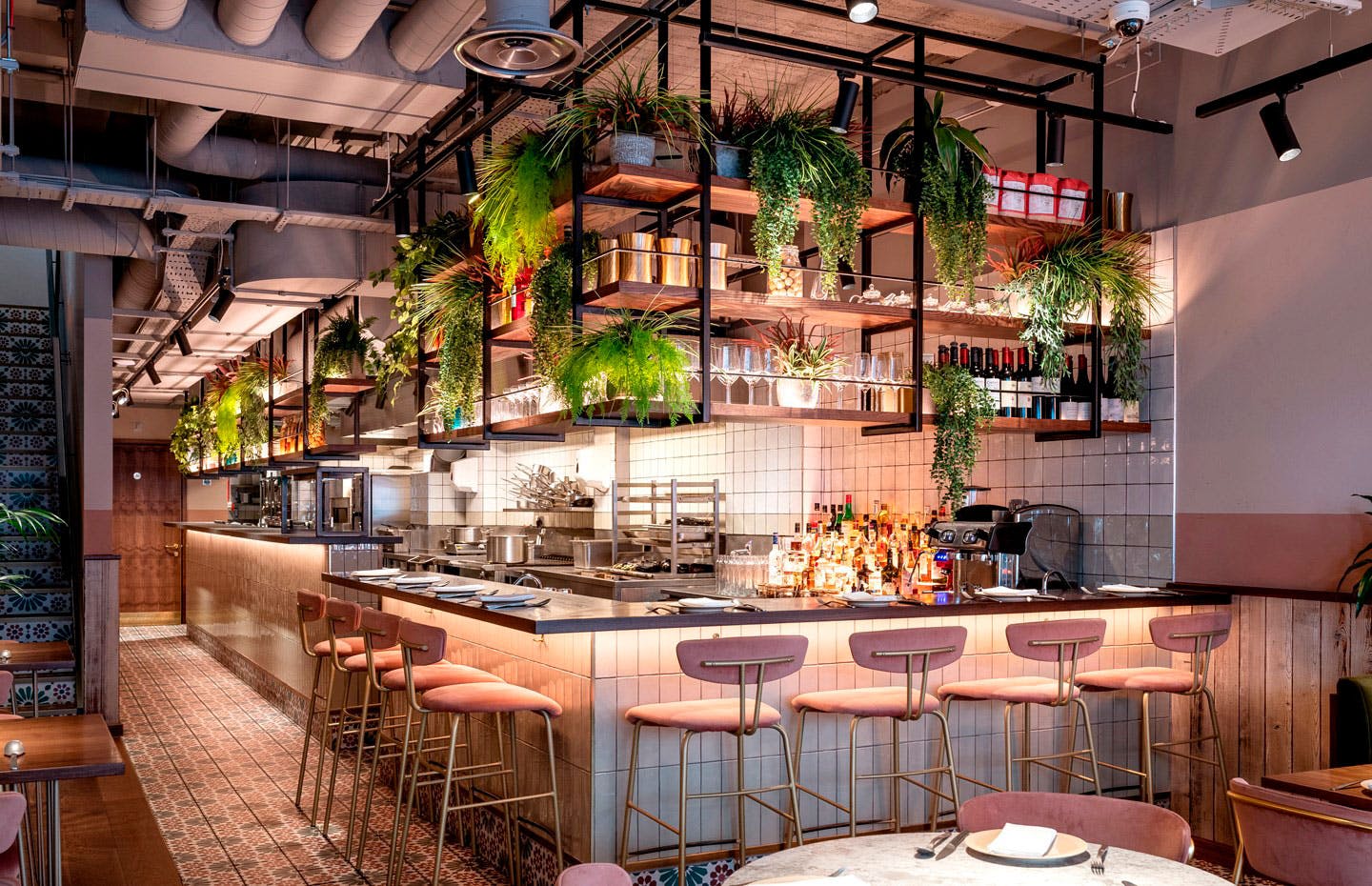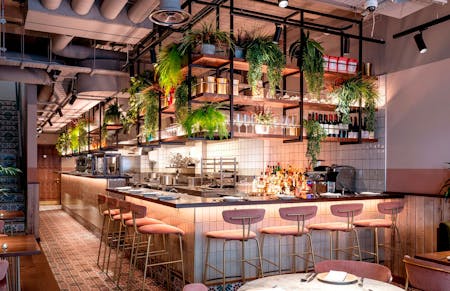 Dekton adds character to a neat and refined London restaurant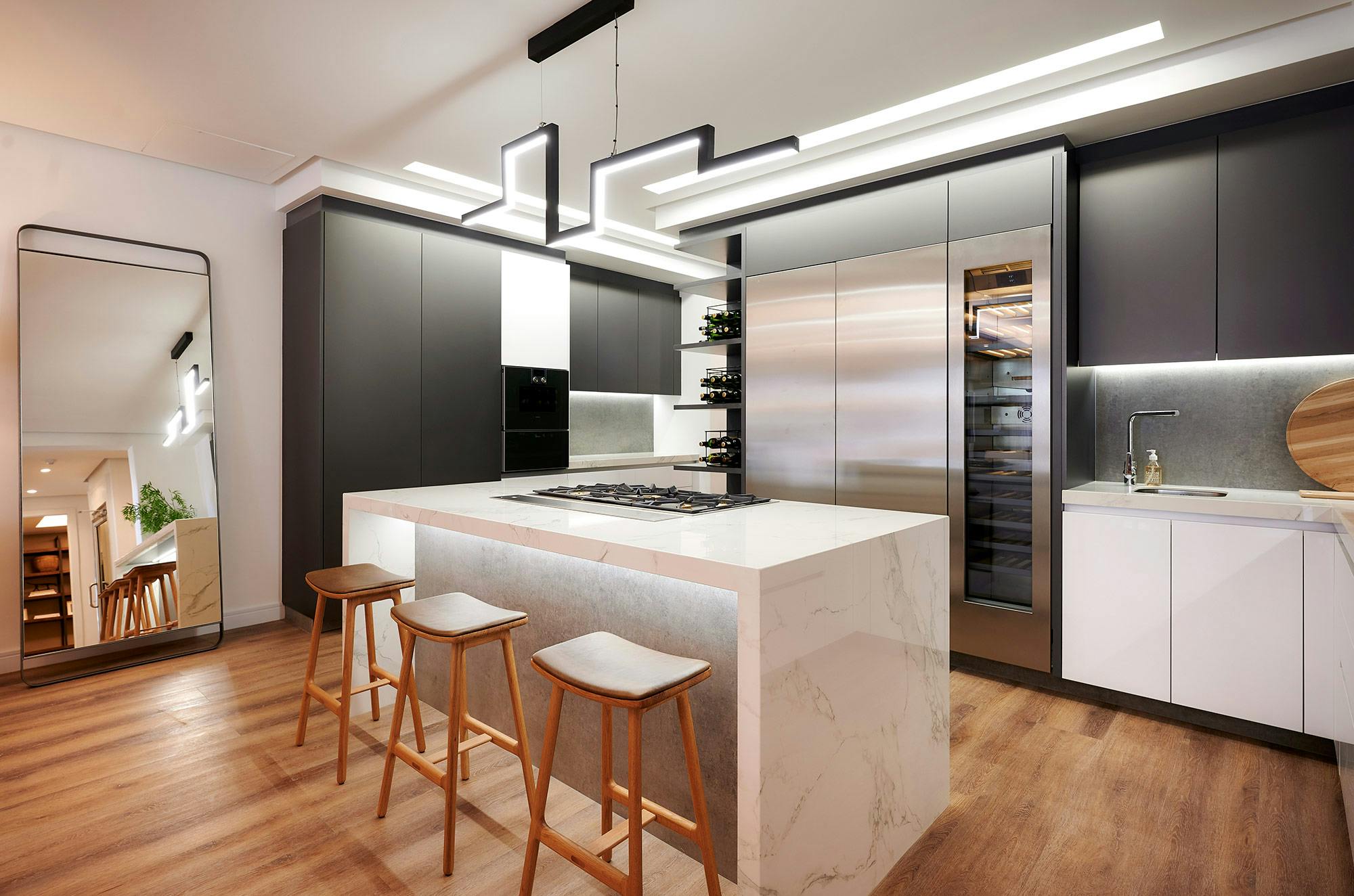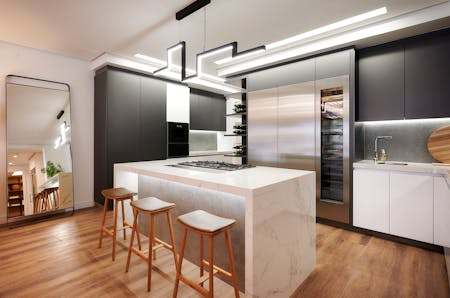 Dekton showcases its versatility in a high-end residential development in South Africa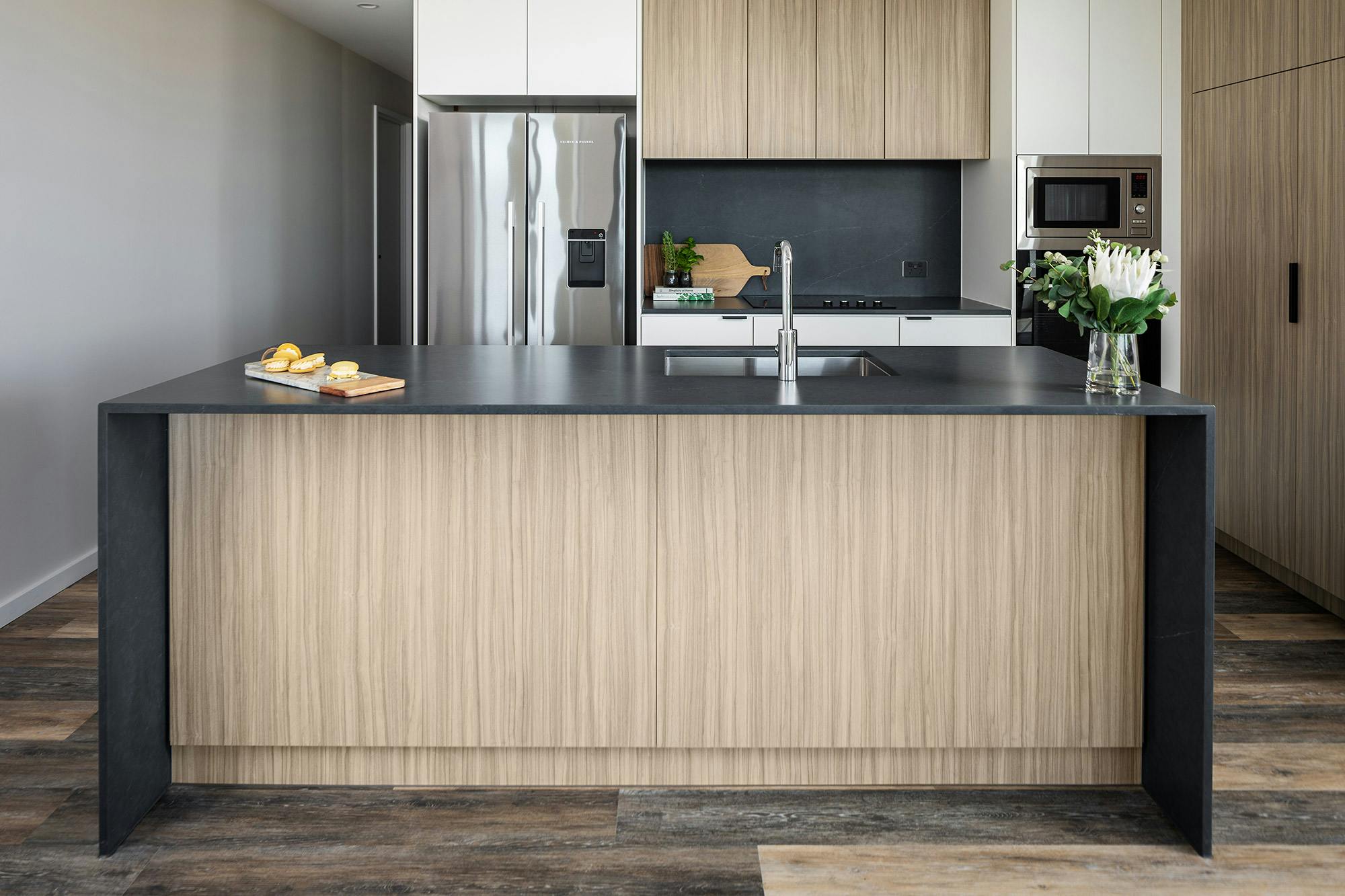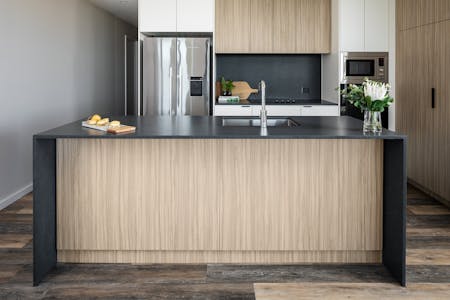 A luxurious rental building chooses Cosentino for its durability, elegance and sustainability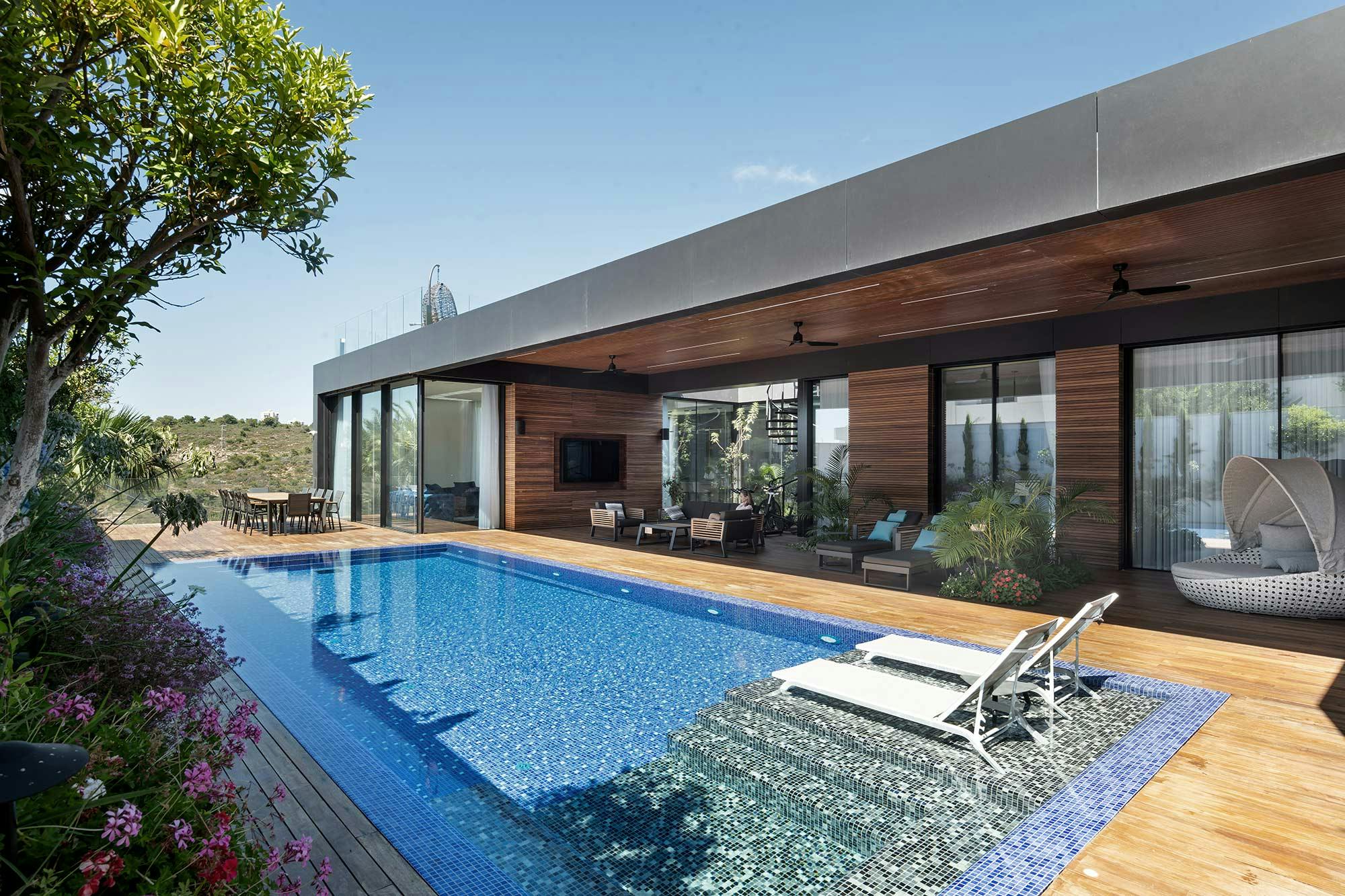 Glass, Iroko timber and Dekton for a façade with a lot of character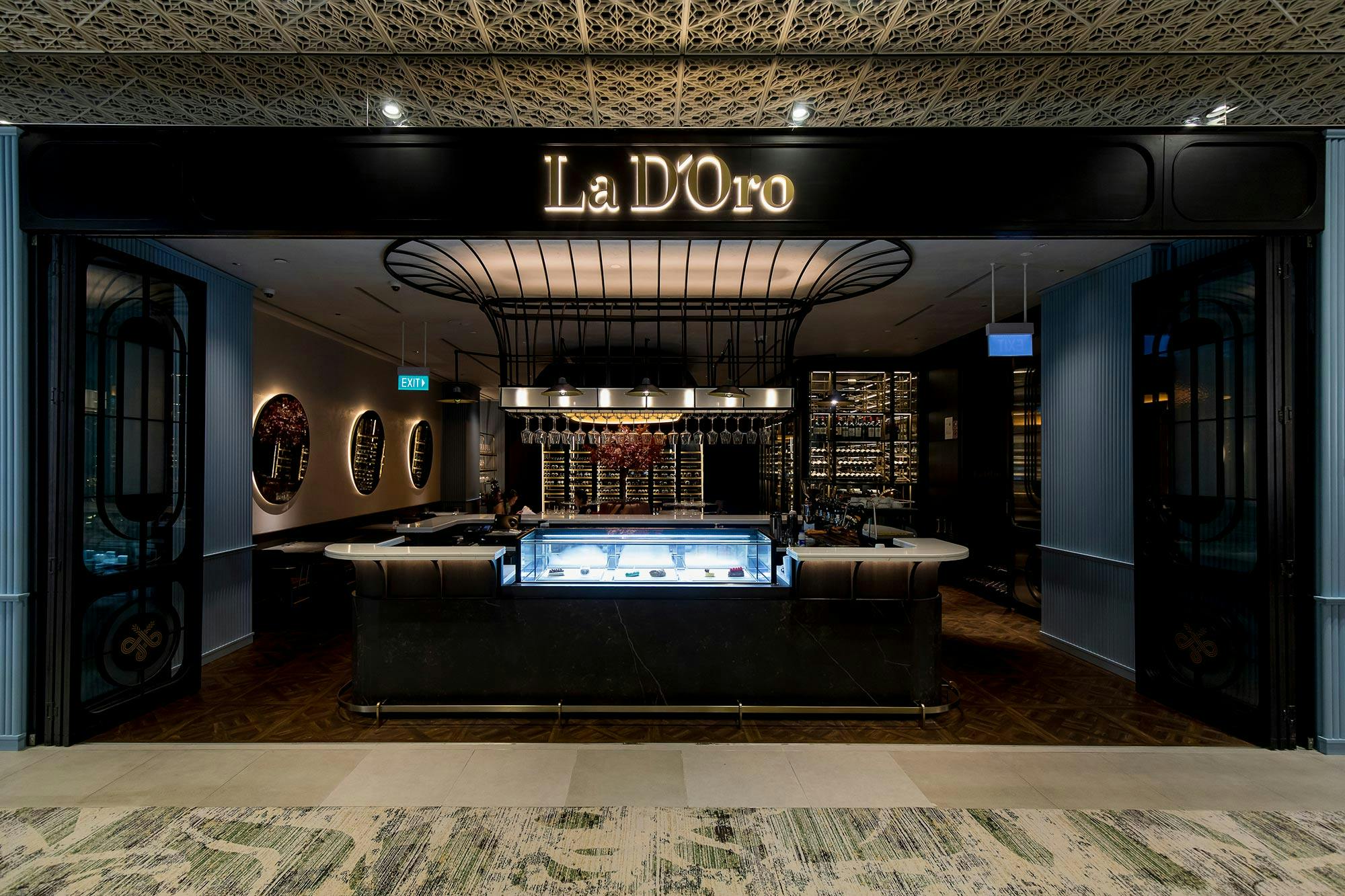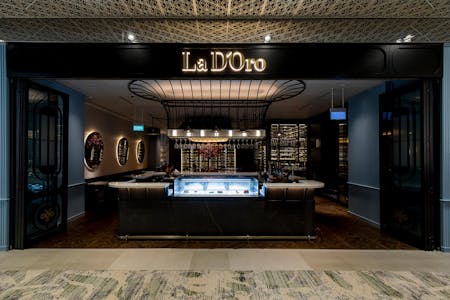 This ground-breaking haute cuisine restaurant in Singapore relies on Cosentino's functionality and elegance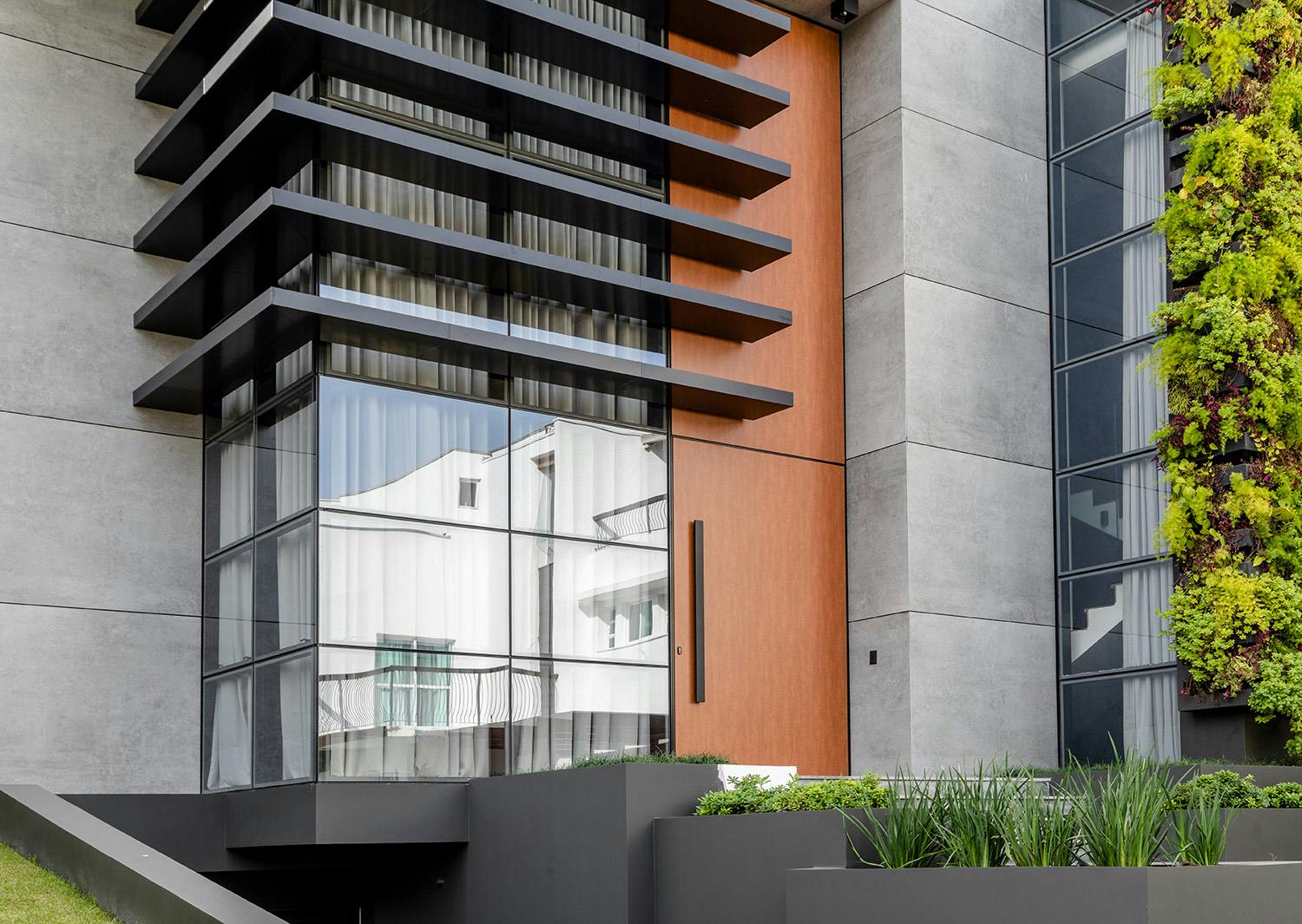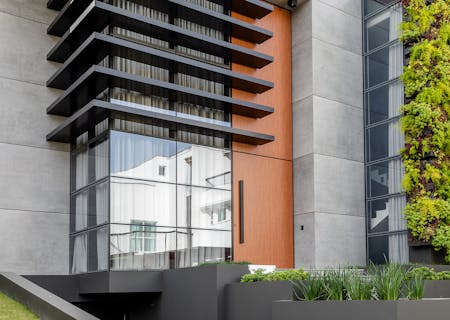 A very sturdy home by the sea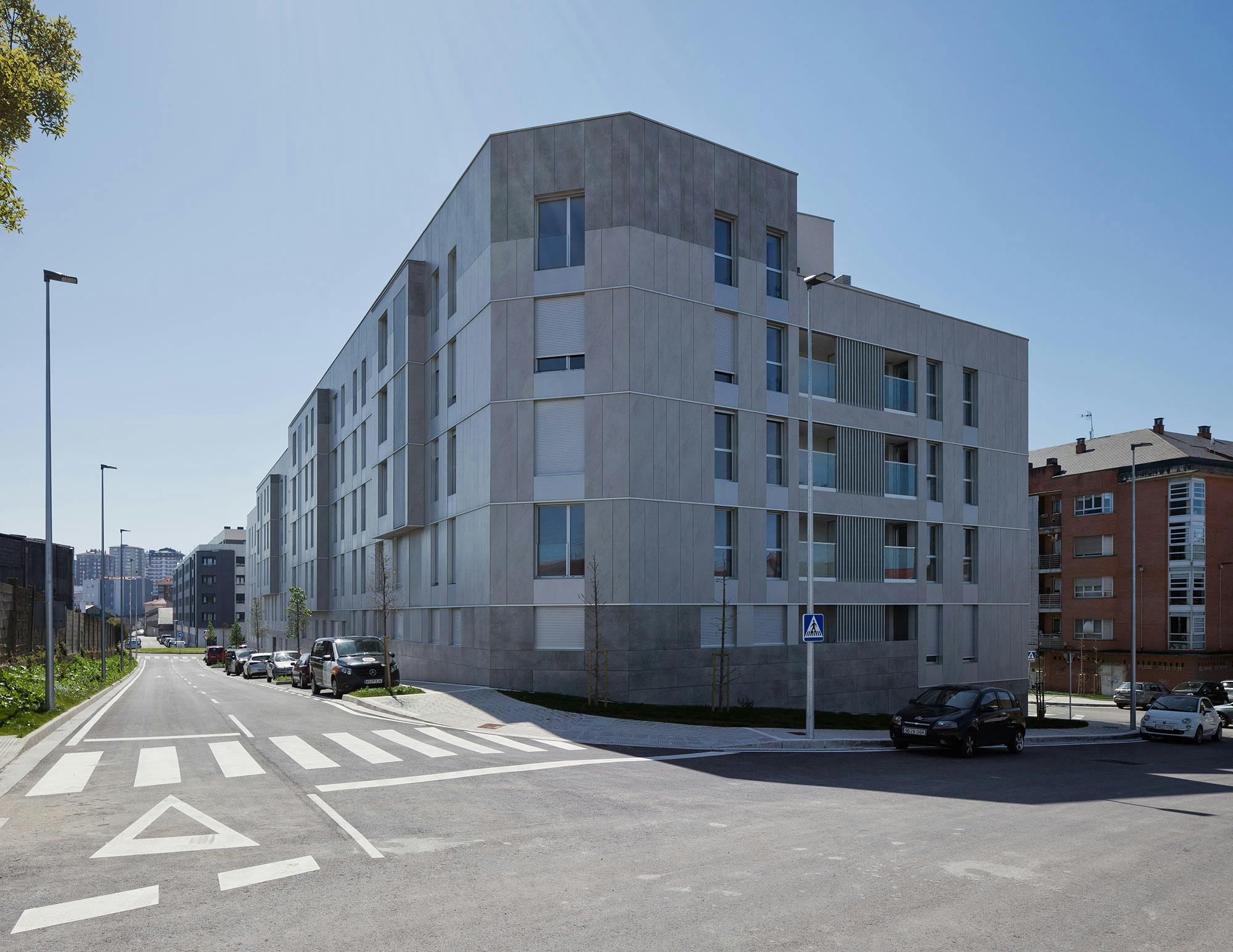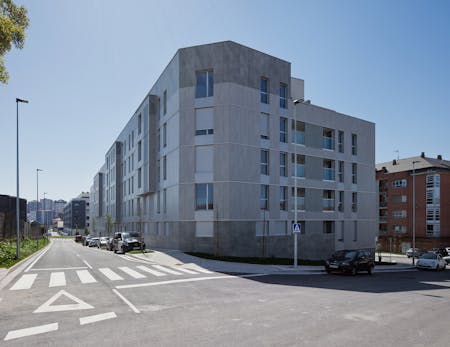 Compact style for a subsidised housing building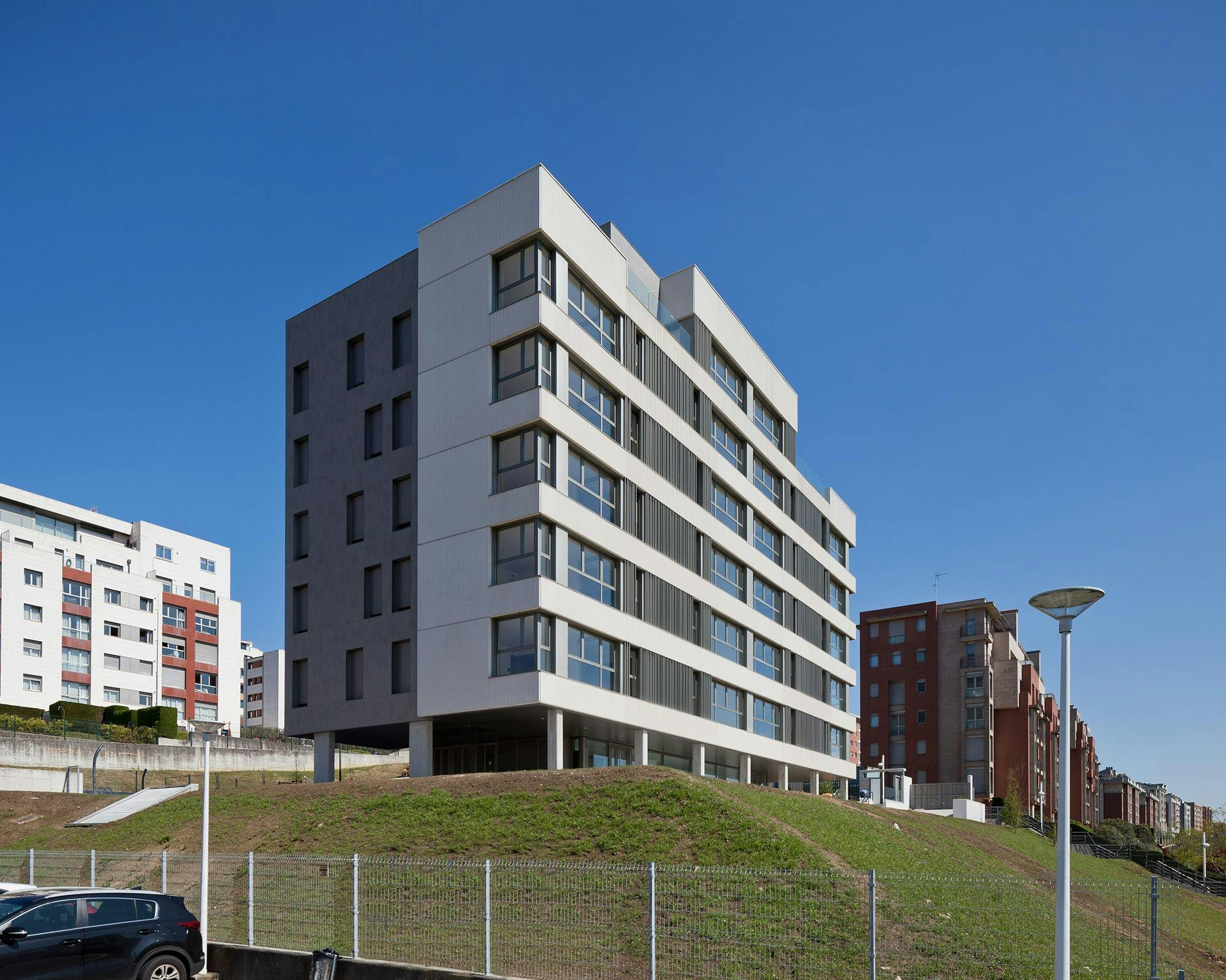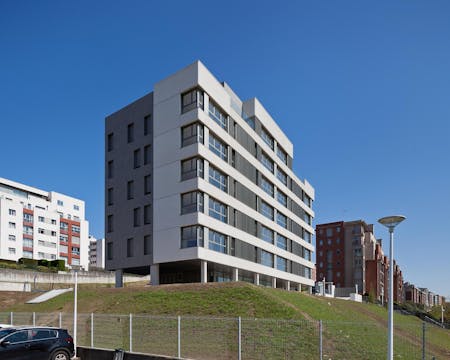 A façade that masterfully combines concrete, steel and Dekton
Modulo Professionisti
Hai bisogno di informazioni o di campioni di uno dei nostri materiali? Desideri instaurare un rapporto commerciale con Cosentino?