09 /
A kitchen full of character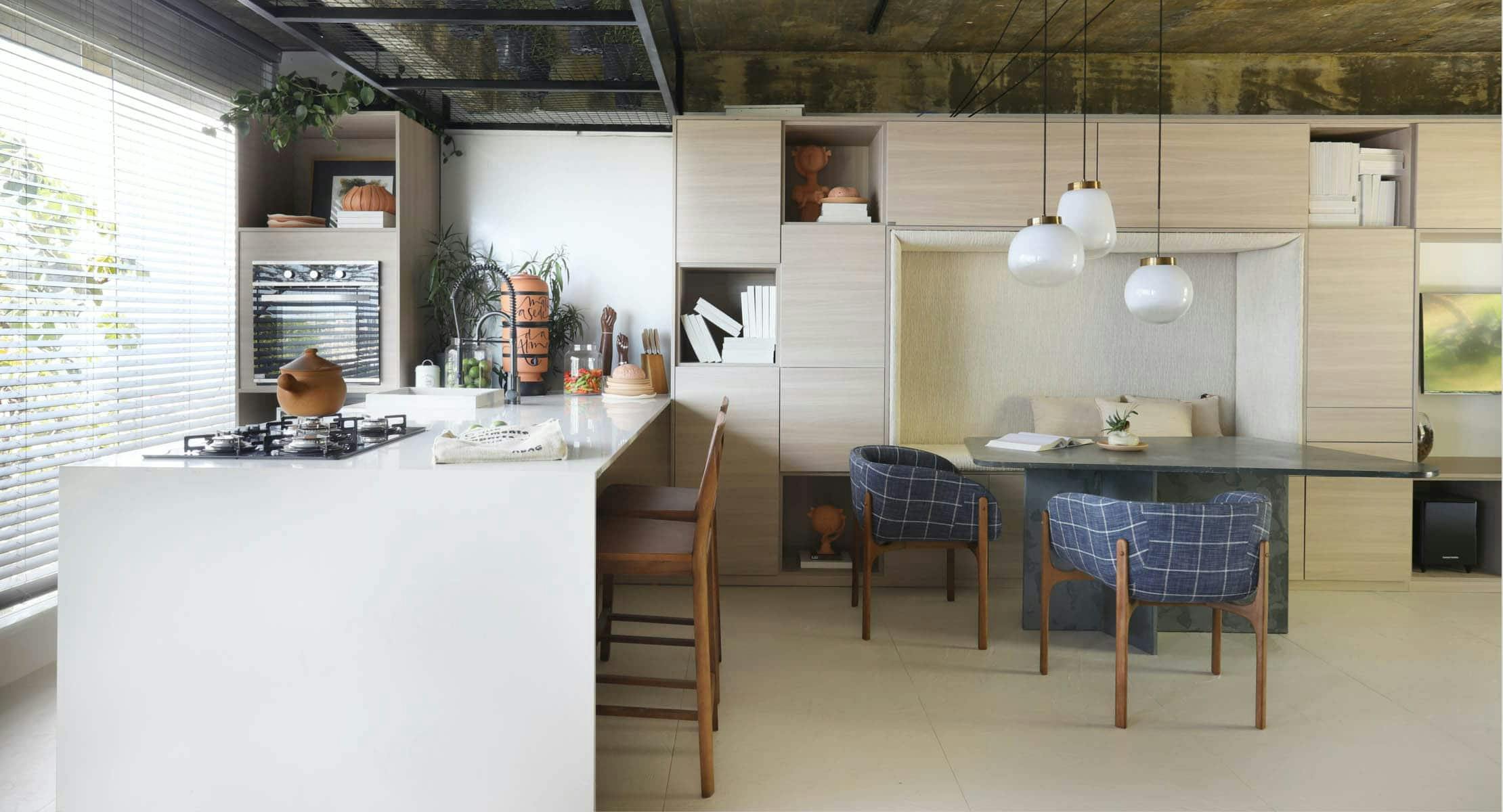 A stunning work surface for keen cooks
In this urban style home with concrete ceilings, the goal was to create a warm, welcoming kitchen where the pleasure of cooking can be enjoyed with friends, considering cooking and gardening are the homeowner's passions.
With this in mind, the interior designer created a cozy wooden kitchen with a welcoming living area and a stunning island with a cooking area perfect for cooking for guests. As for the owner's second great passion, gardening is reflected in the plants hanging from the ceiling - creating an urban garden - and in the many others scattered throughout the kitchen. Wood tones and greenery create a very unique kitchen.
A stunning island in white
Silestone® White Zeus was chosen to clad this extra-large island with an integrated hob and sink.
In this kitchen, all the attention is on the island thanks to its impressive, glossy finish.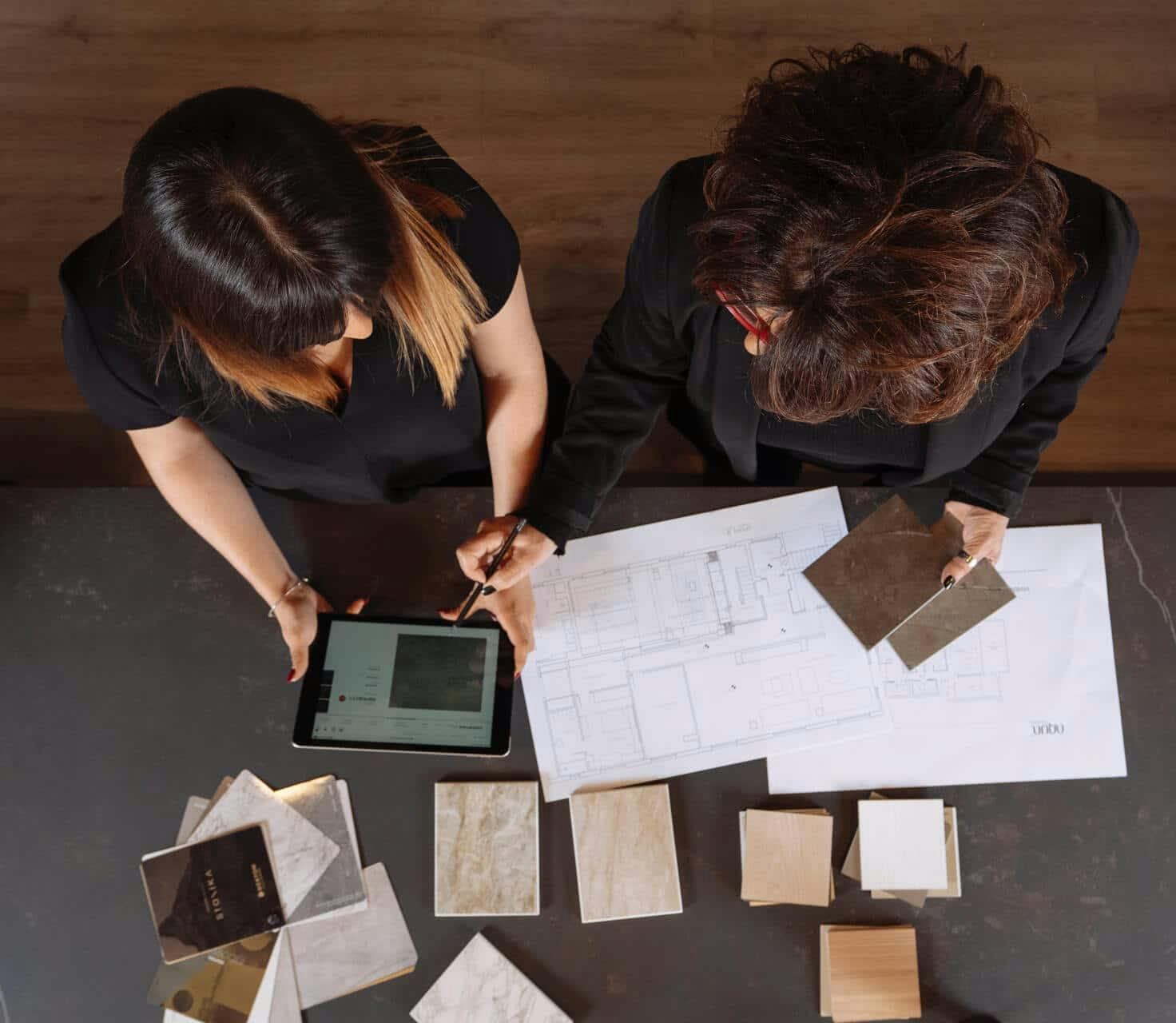 Discover all the spaces in your home we can help bring to life
Locate the Cosentino-certified shops and fabricators nearest you!
Go to locator
Find inspiration for your kitchen space
More spaces and comprehensive solutions