03/
Walls, countertop, and island in the same material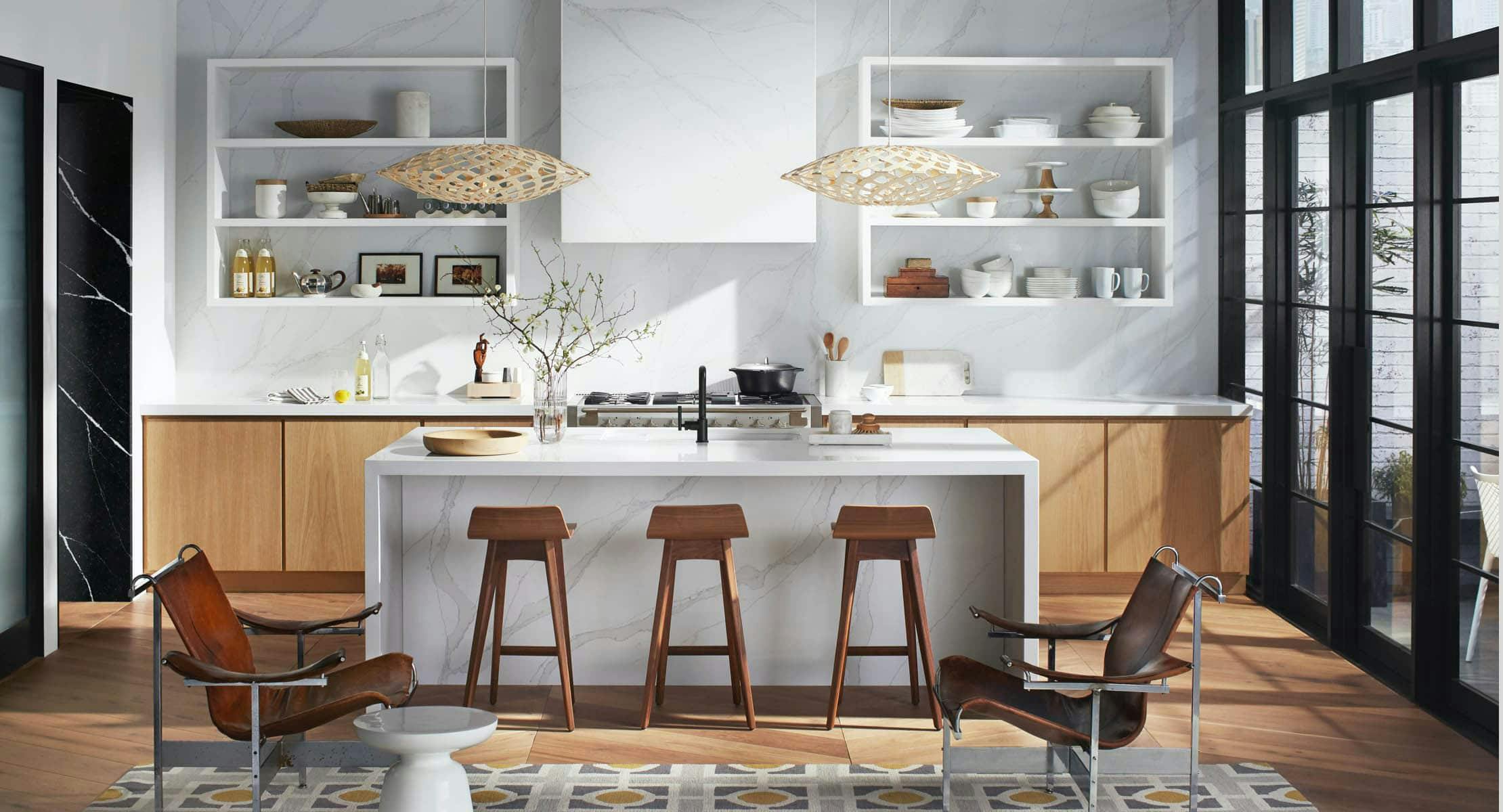 Kitchen in Calacatta Gold and wood. Classic Scandy
The success of this project lies in the use of beautiful and timeless materials reminiscent of ancient marble: Silestone® Calacatta Gold. This white surface with grey veins is used for the front cladding –featuring a built-in extractor fan and alcoves–, countertop, and island, thus achieving a beautiful combination of classic and modern styles.
In contrast to the coolness of the white and the effect of the marble, the cabinets, floor, and seating around the island are all in honey-colored wood. Finally, the designer wanted to give the kitchen a deco touch. To this end, they used black on both sides of the kitchen: on the left, the door casing is clad in Silestone® Et Marquina; on the right, the large window features an industrial-looking profile.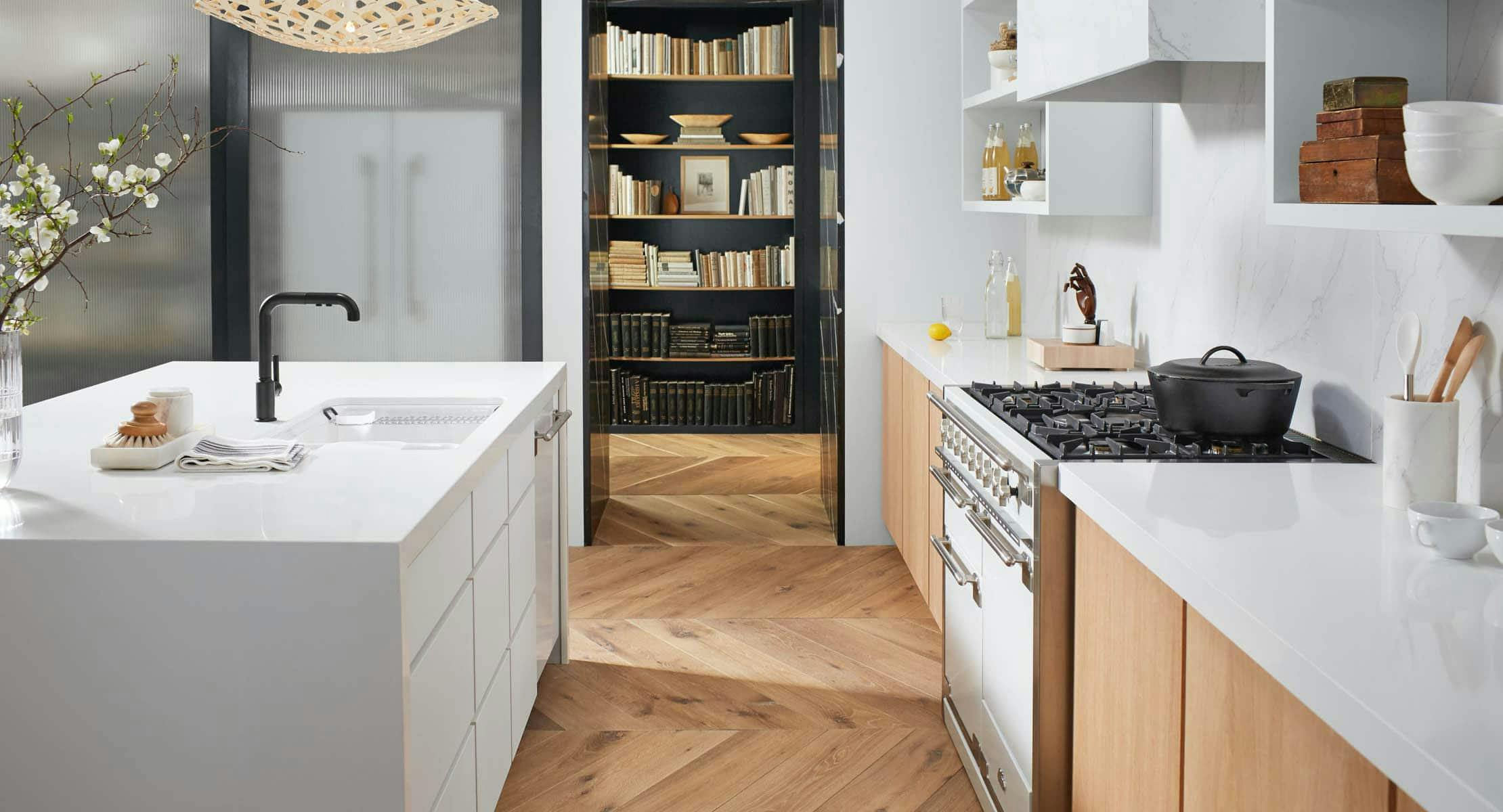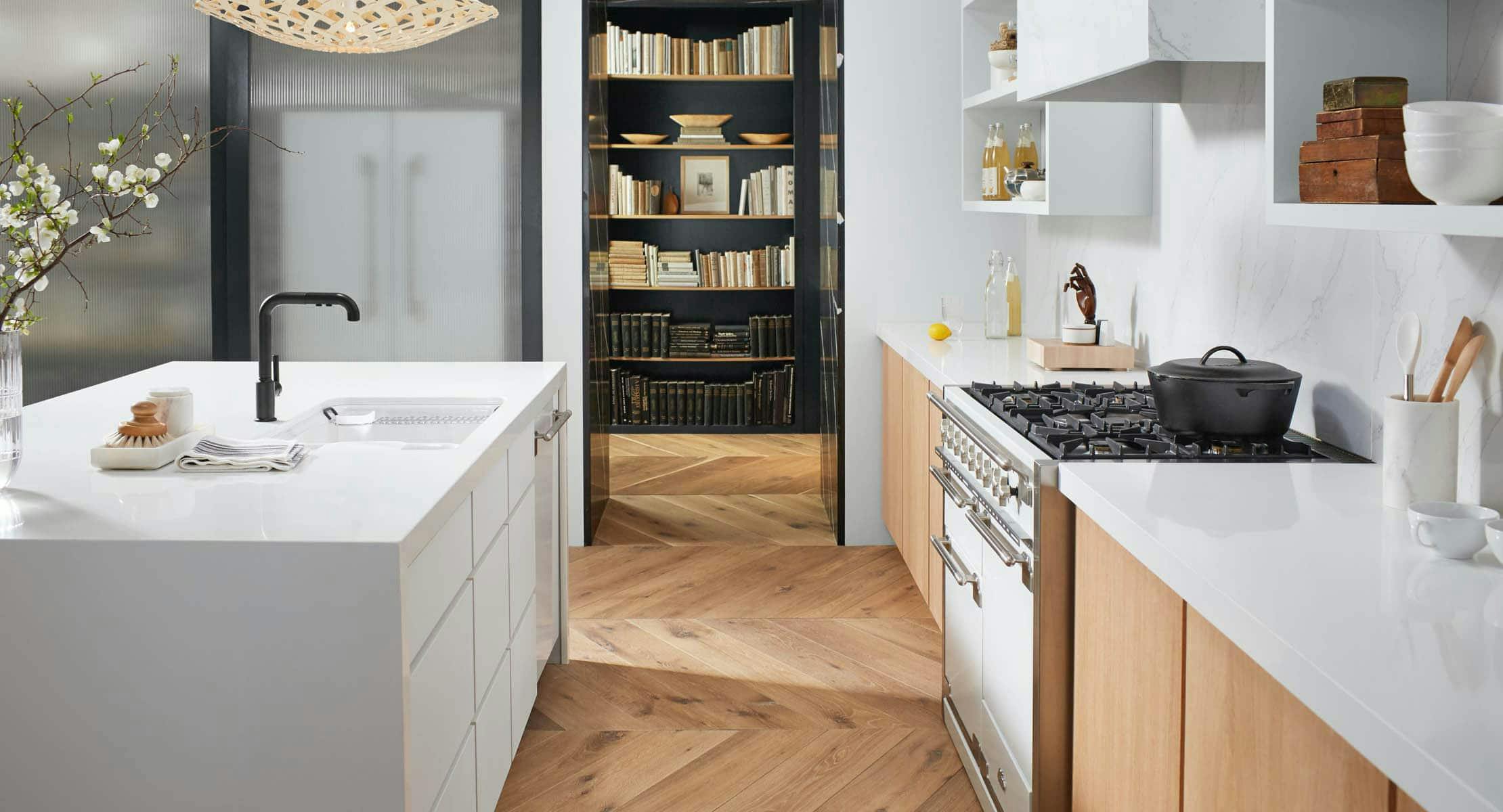 The beauty of this project lies in the perfect symmetry between the cooking area, with its built-in extractor fan, and the large, monolithic island. All of this, clad in the same classic, timeless, beautiful material: Silestone® Calacatta Gold.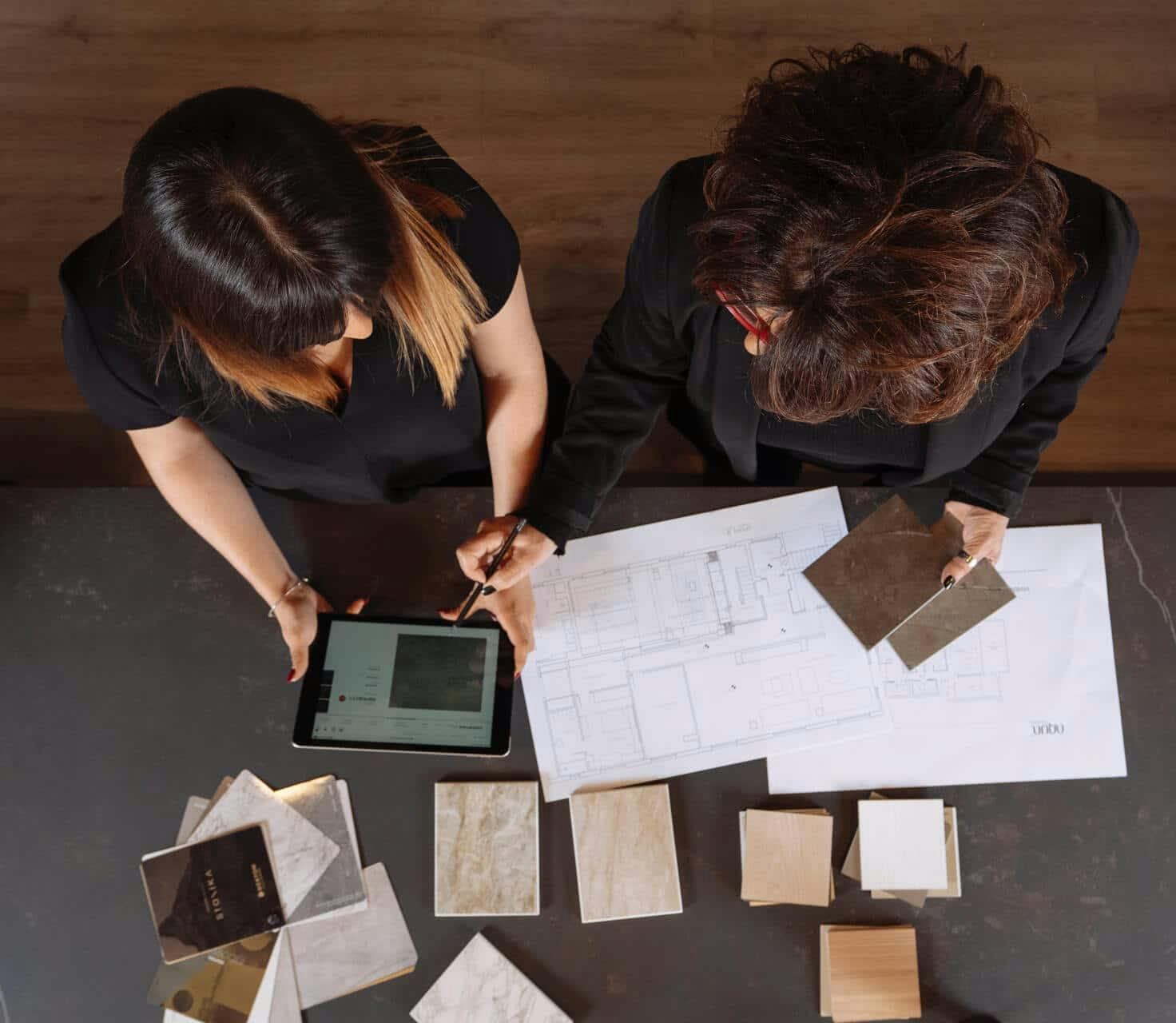 Discover all the spaces in your home we can help bring to life
Locate the Cosentino-certified shops and fabricators nearest you!
Go to locator
Find inspiration for your kitchen space
More spaces and comprehensive solutions