06 /
Materials with character for an eclectic home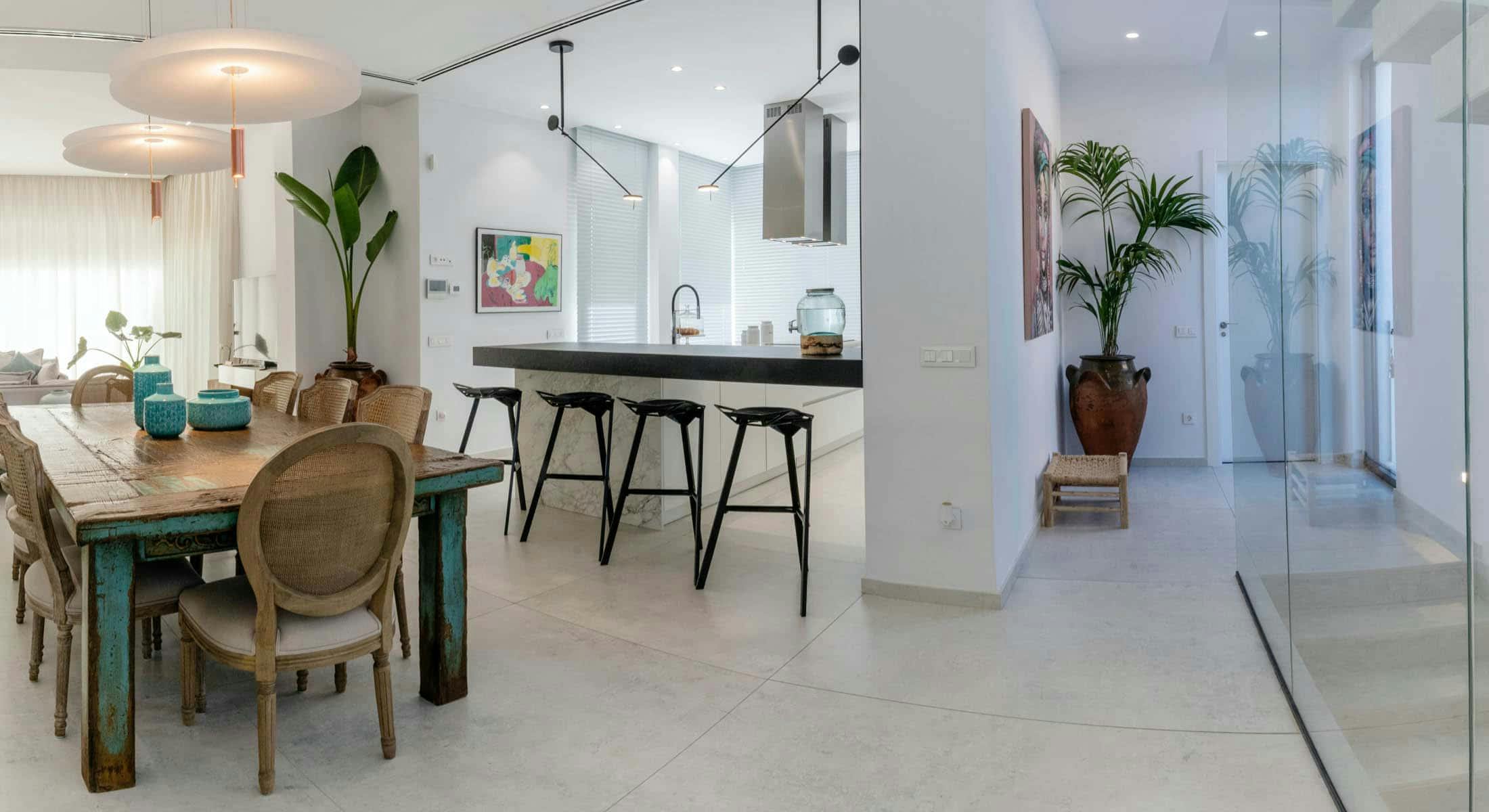 The vision for this very distinctive home was clear: the owner was looking for a vibrant material with uniqueness so that each piece would be different. Although large-format Dekton® Kreta slabs are used to create
a continuous space, Dekton® Bergen was chosen for the countertop and the side cladding of the furniture, with its gray veining giving a sense of movement.
The same material can be found in the staircase and the skirting board, bringing together the different spaces.
Dekton® embraces a velvety texture. The matte finish provides a flat, non-rough surface, which conveys a unique soft, and pleasant feel.
Large format Dekton® Bento is an ideal solution for flooring in open-plan spaces. It brings visual continuity, neatness, and neutral decoration to combine, as in this case, with wooden wall paneling or white lacquered interior woodwork.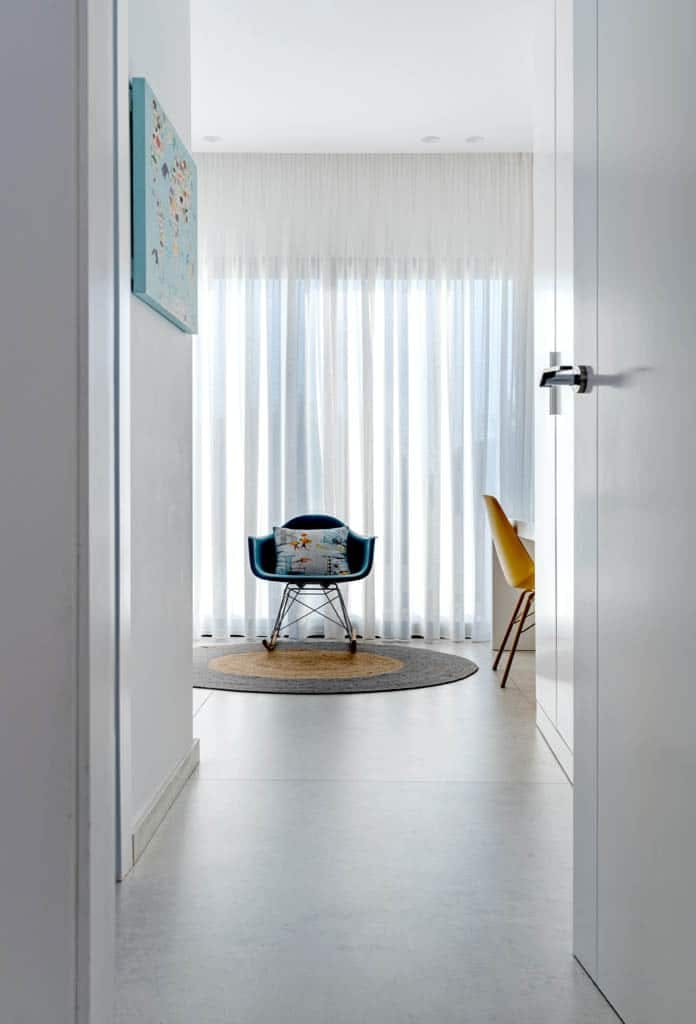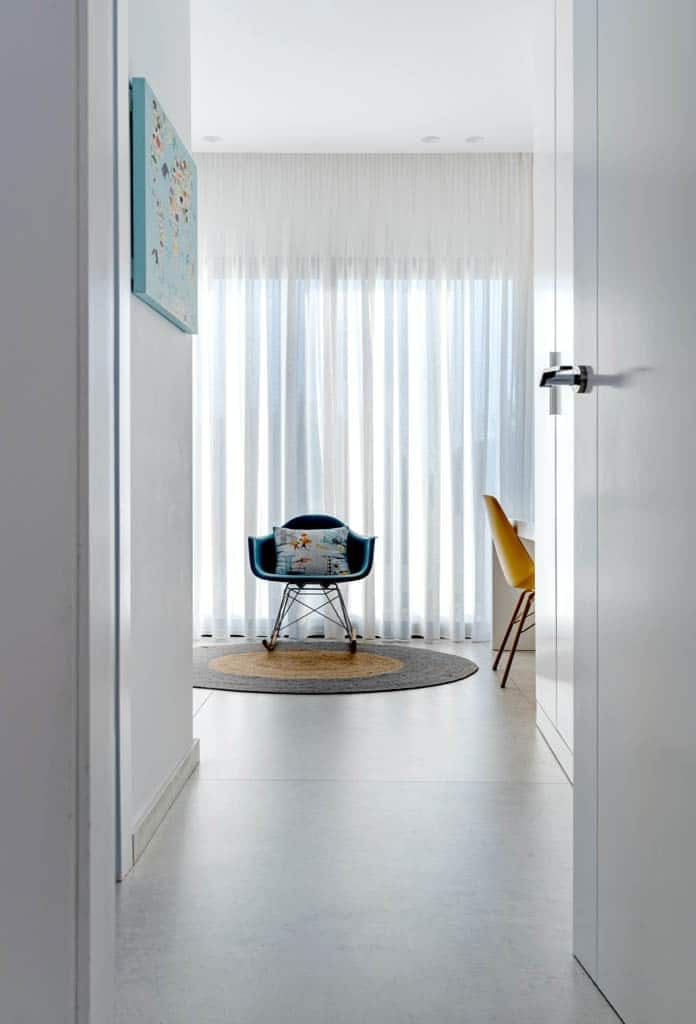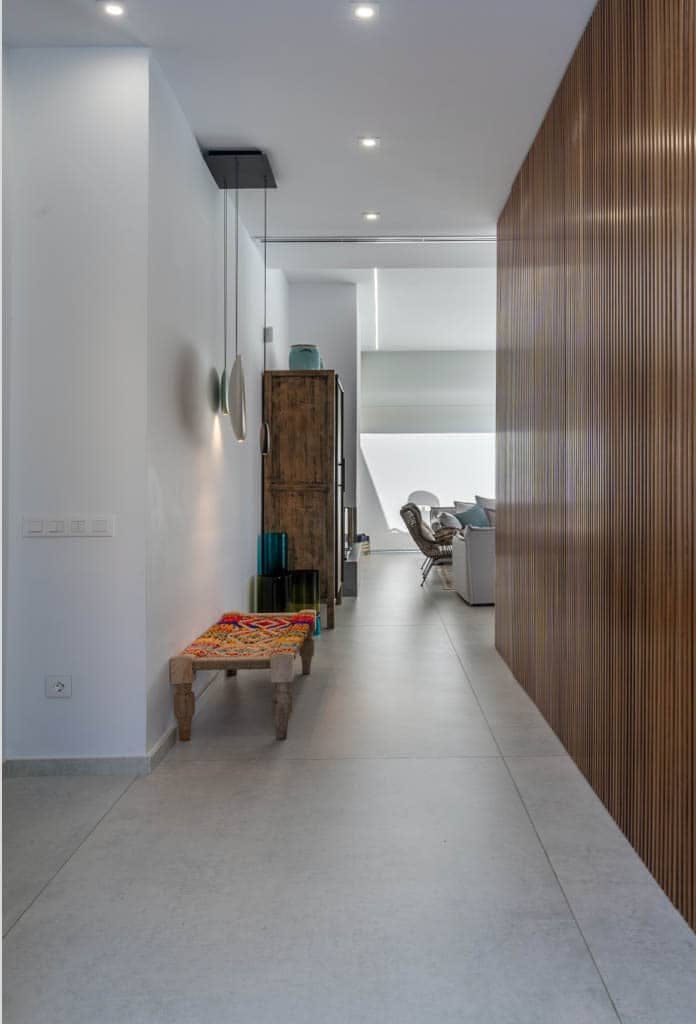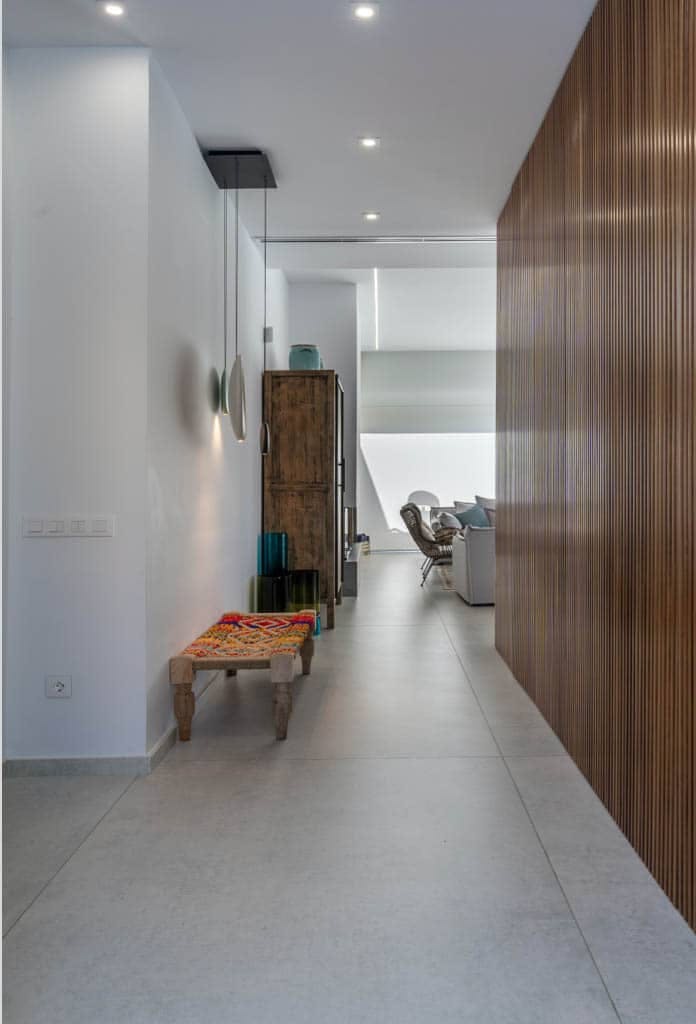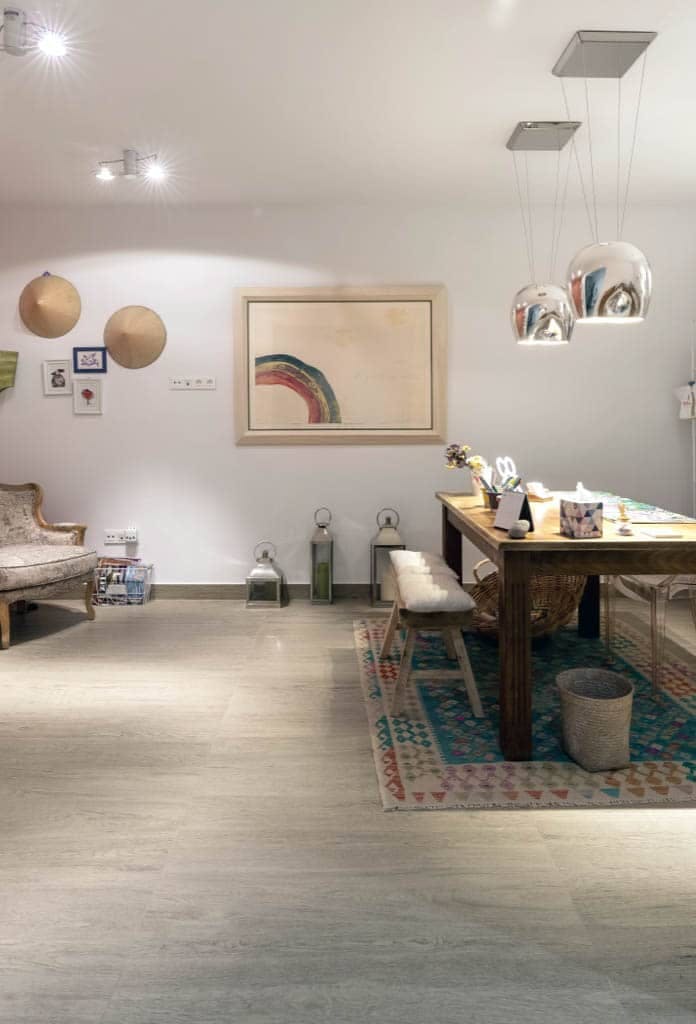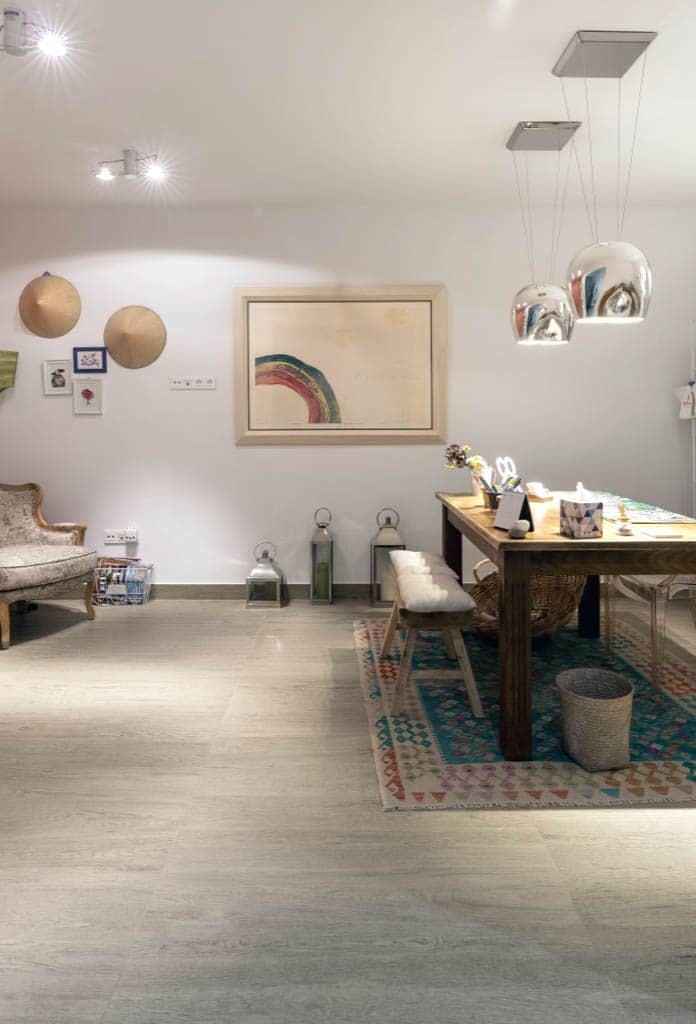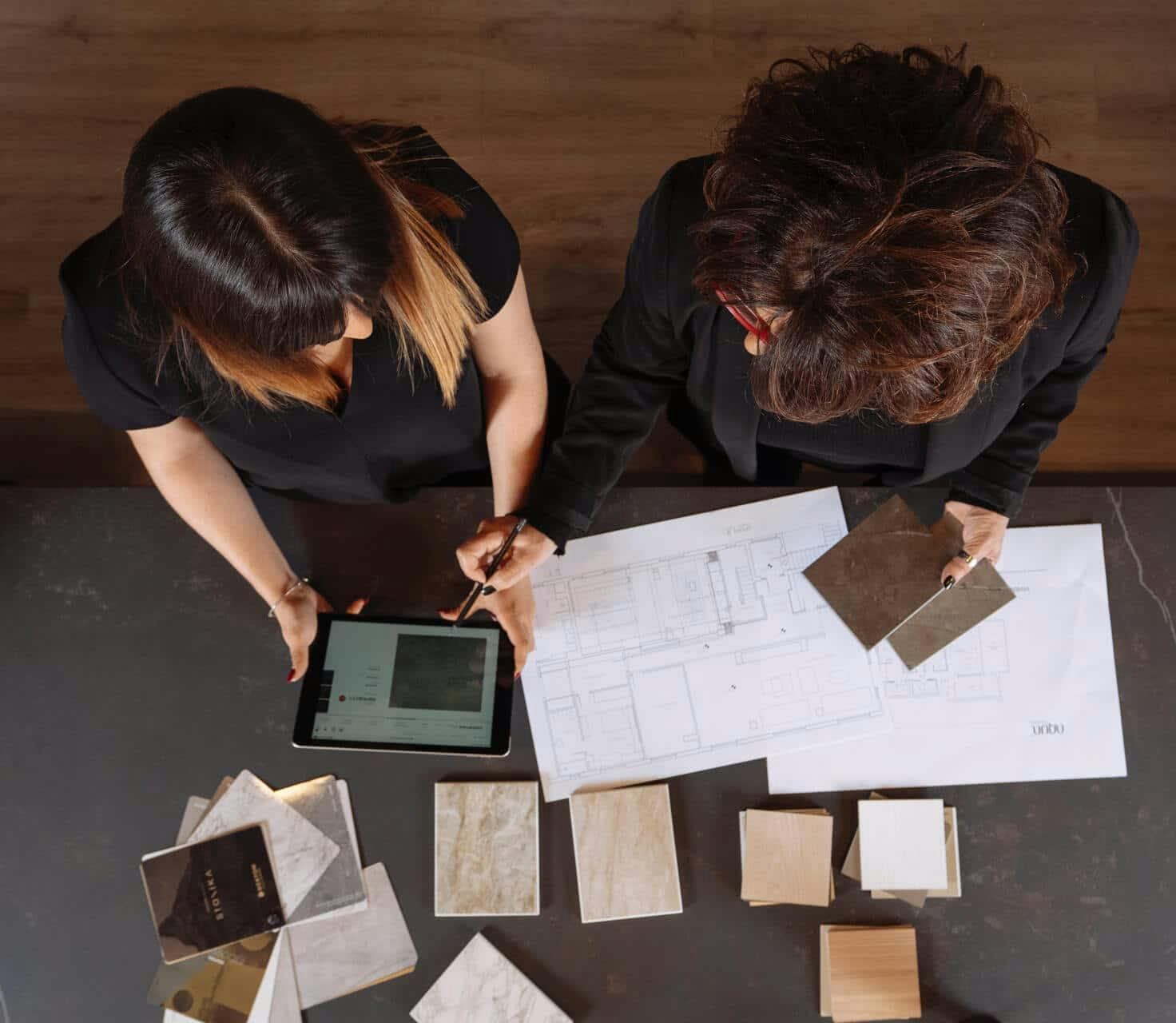 Find your closest Cosentino Dealer
Locate the Cosentino-certified shops and fabricators nearest you!
Go to locator
Find inspiration for your living room space
More spaces and comprehensive solutions