08 /
Reinventing classicism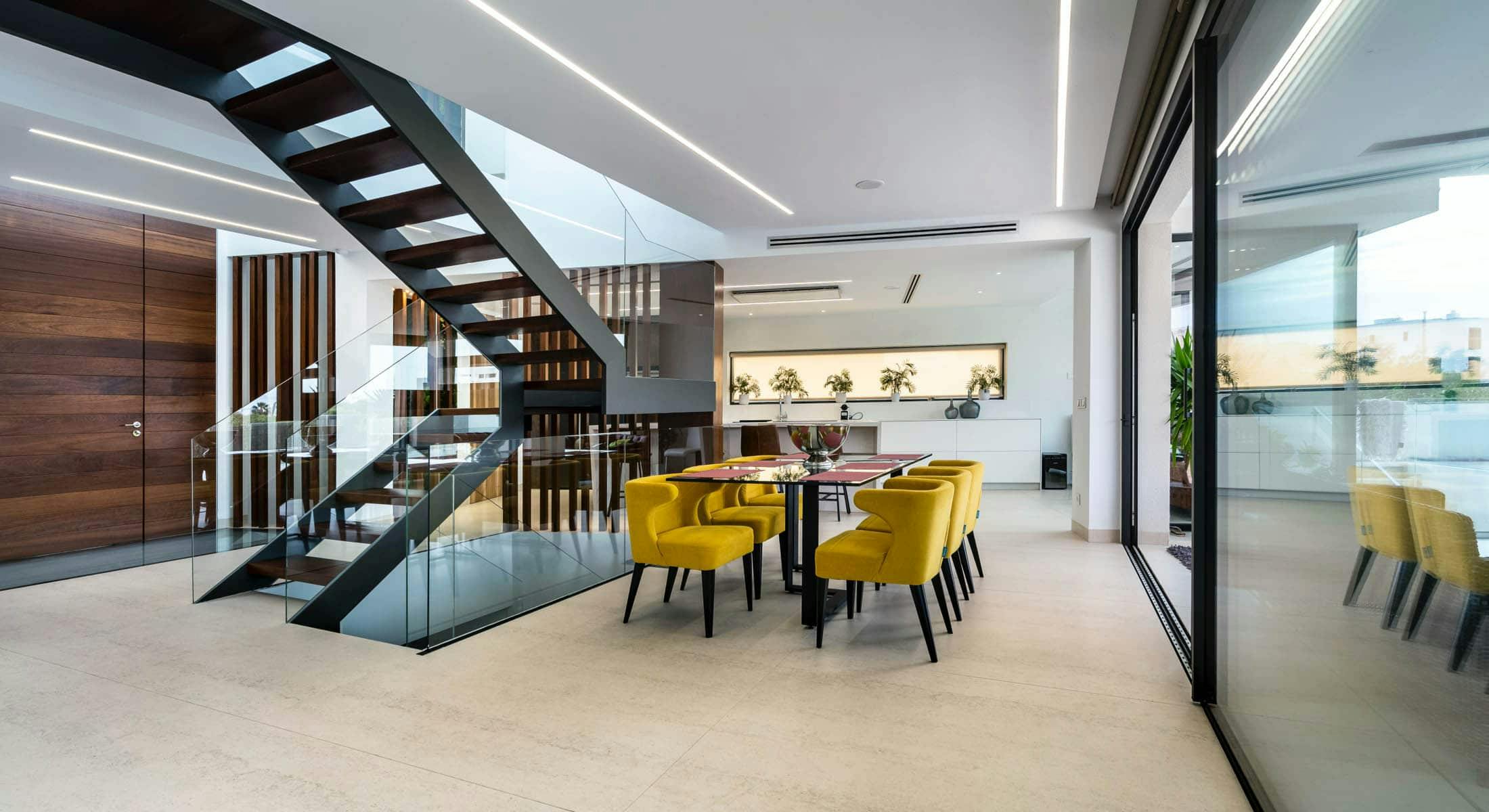 Ochre color range with iron and glass
In this living room, the designer's aim was to maintain the classicism of dark wood and mustard velvet armchairs together with a modern cantilevered iron and glass staircase. This results in a seamless look thanks to the color balance provided by the large-format Dekton® Danae flooring.
The kitchen, which opens to the living area, was designed in a material that matches perfectly with the matte white lacquered furniture. A Dekton® Zenith countertop was chosen to create a consistent and appealing effect on the central island.
The use of two shades that go so well together, such as Dekton® Danae and Dekton® Zenith, allows for endless creative possibilities, from the most classic to the most ground-breaking designs.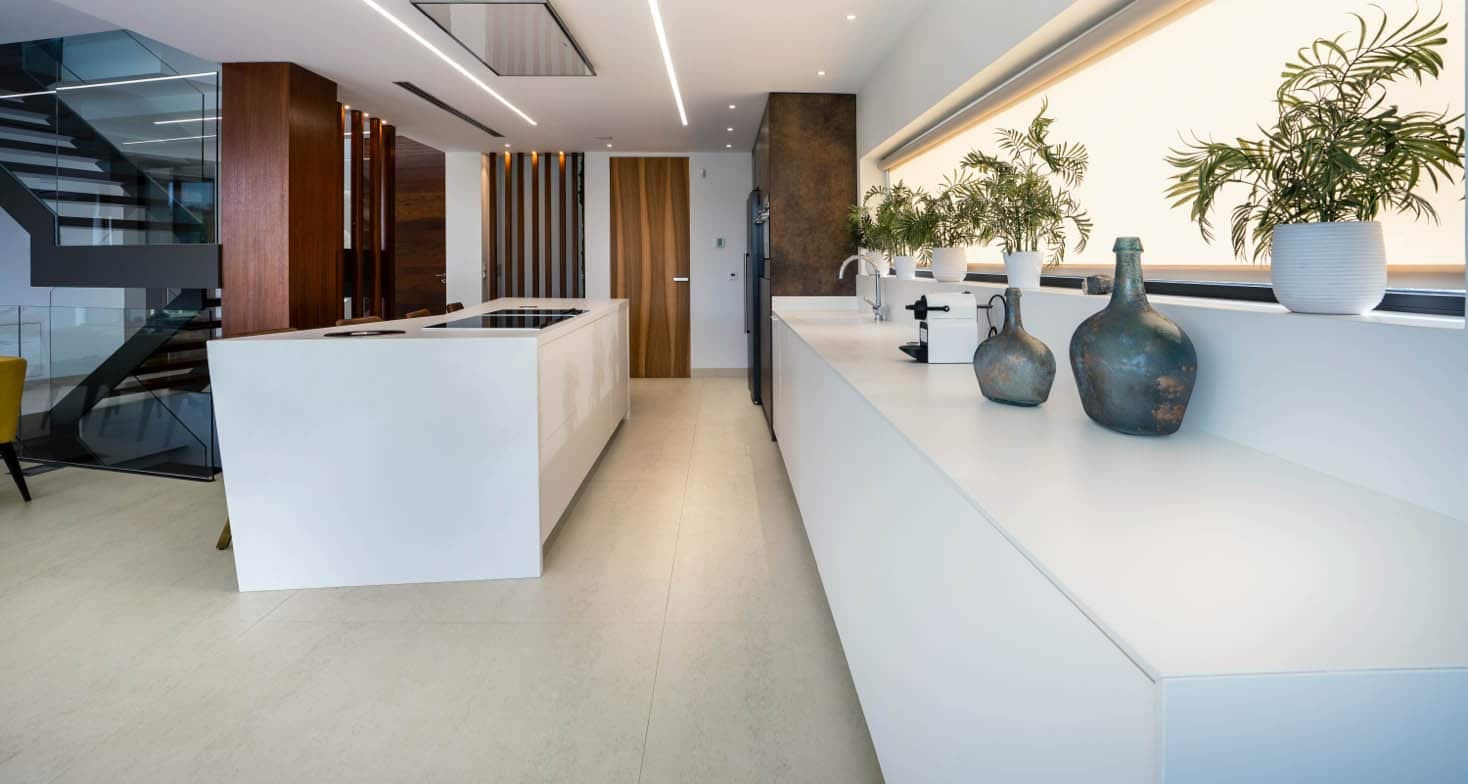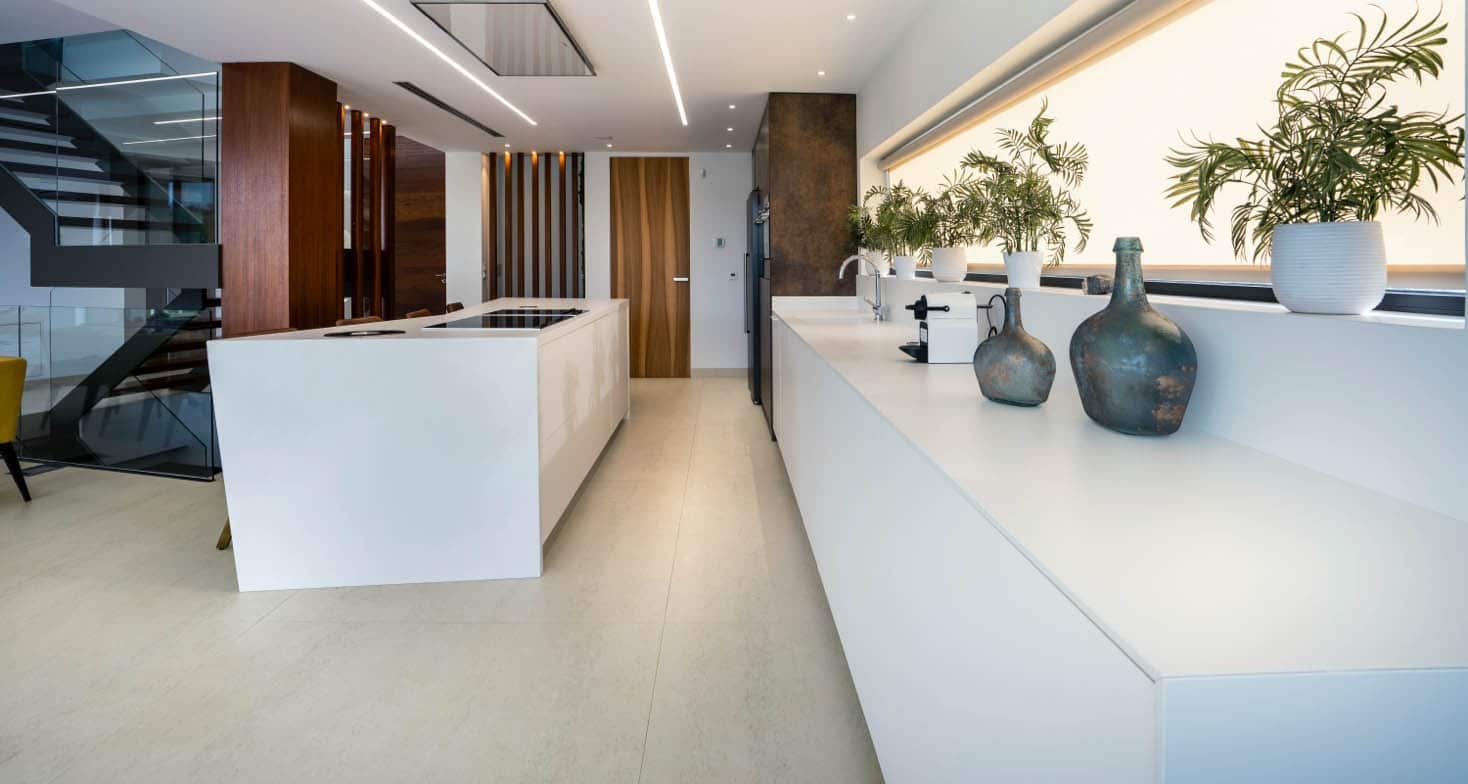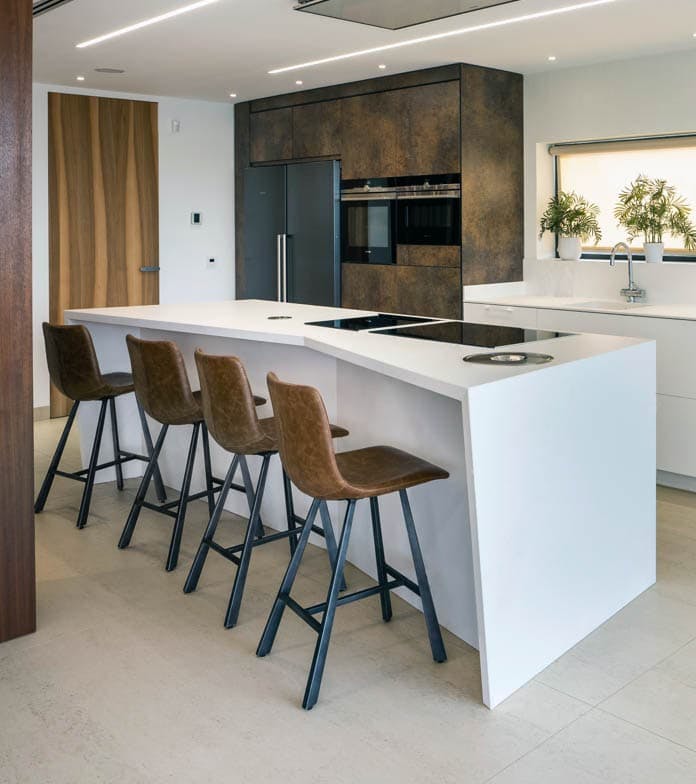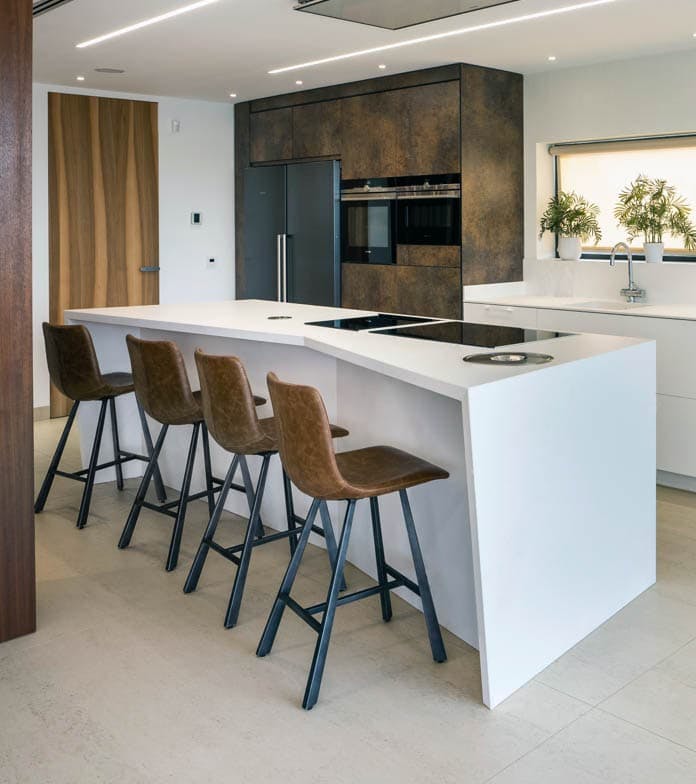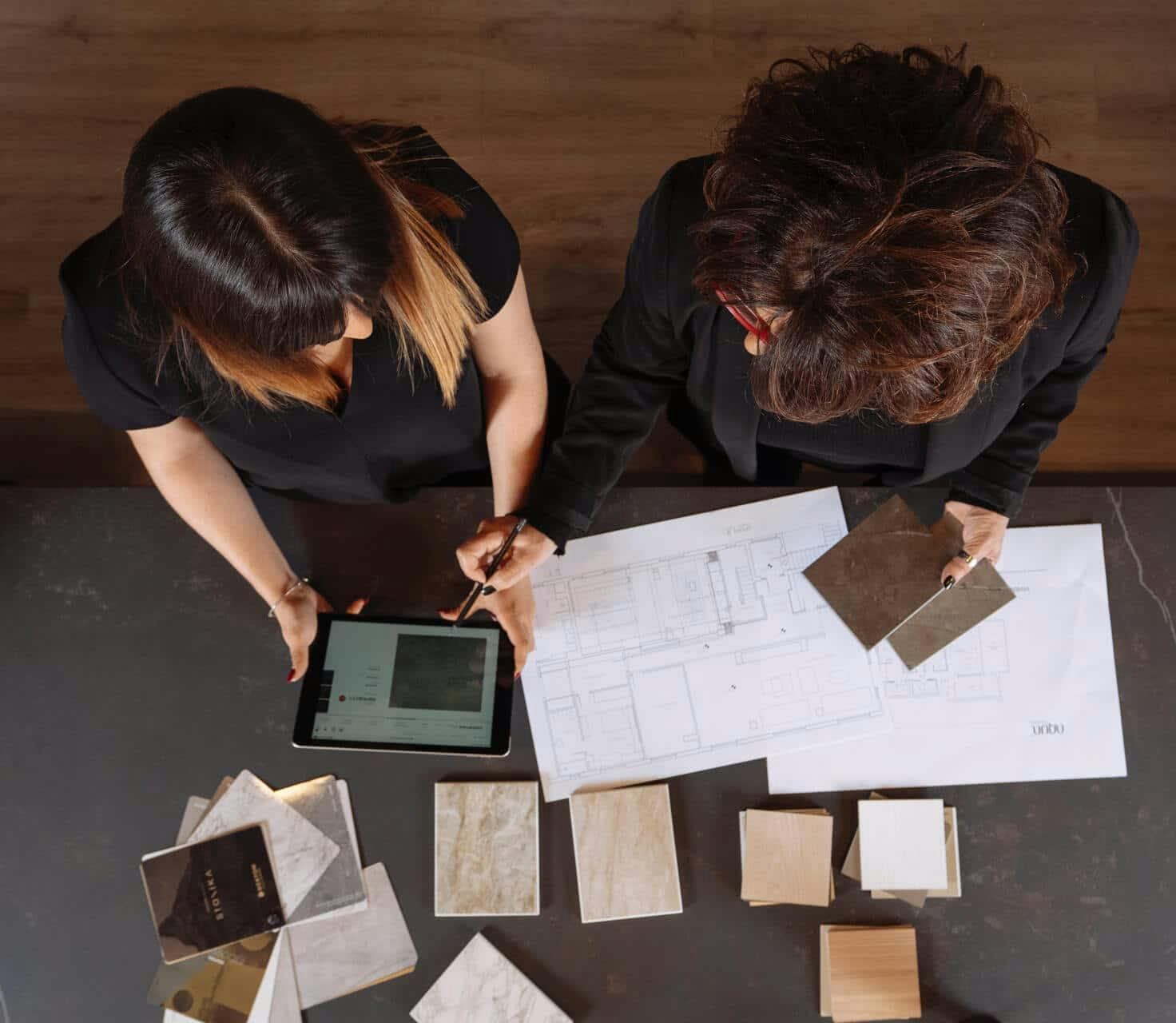 Find your closest Cosentino Dealer
Locate the Cosentino-certified shops and fabricators nearest you!
Go to locator
Find inspiration for your living room space
More spaces and comprehensive solutions