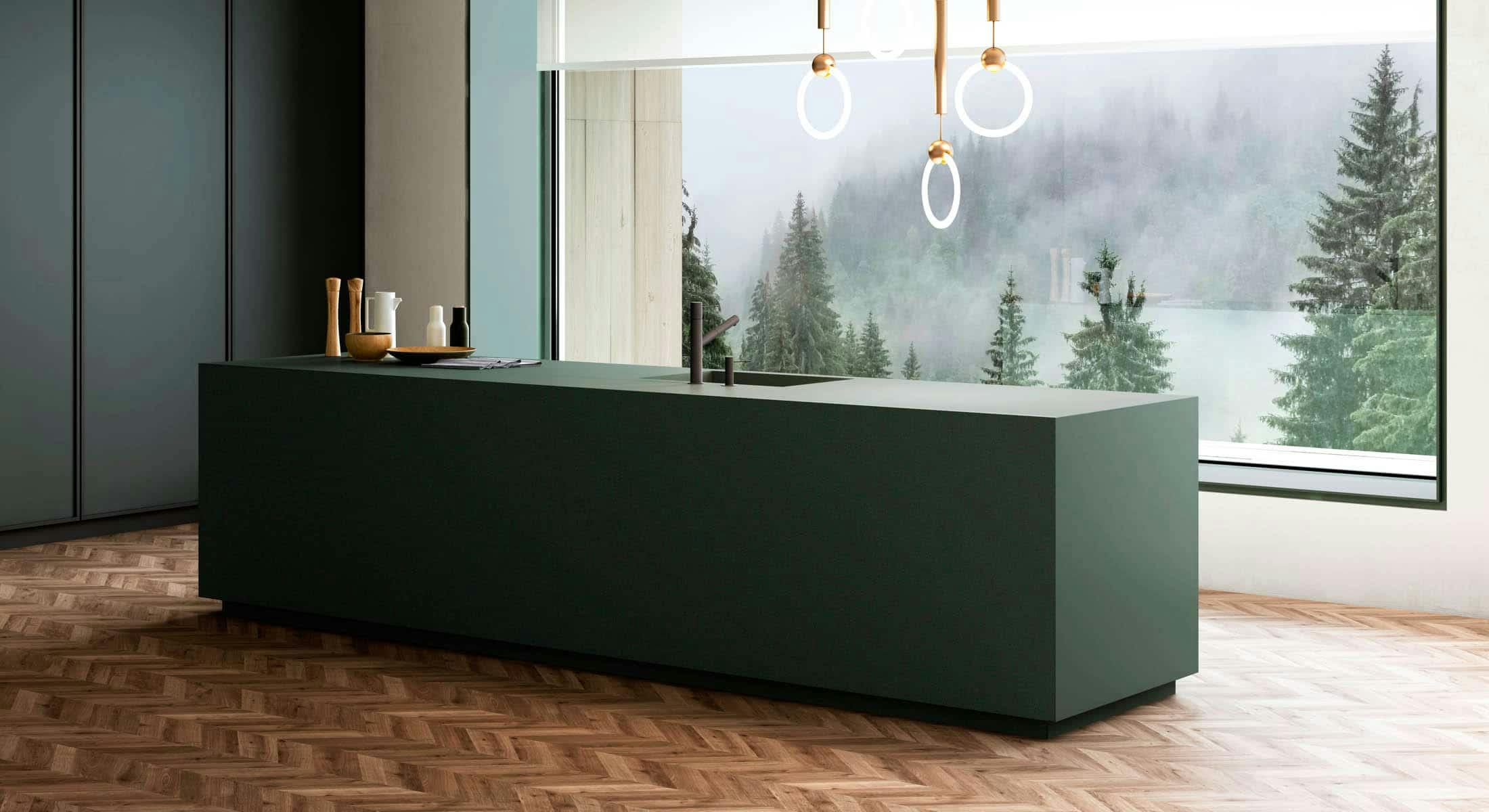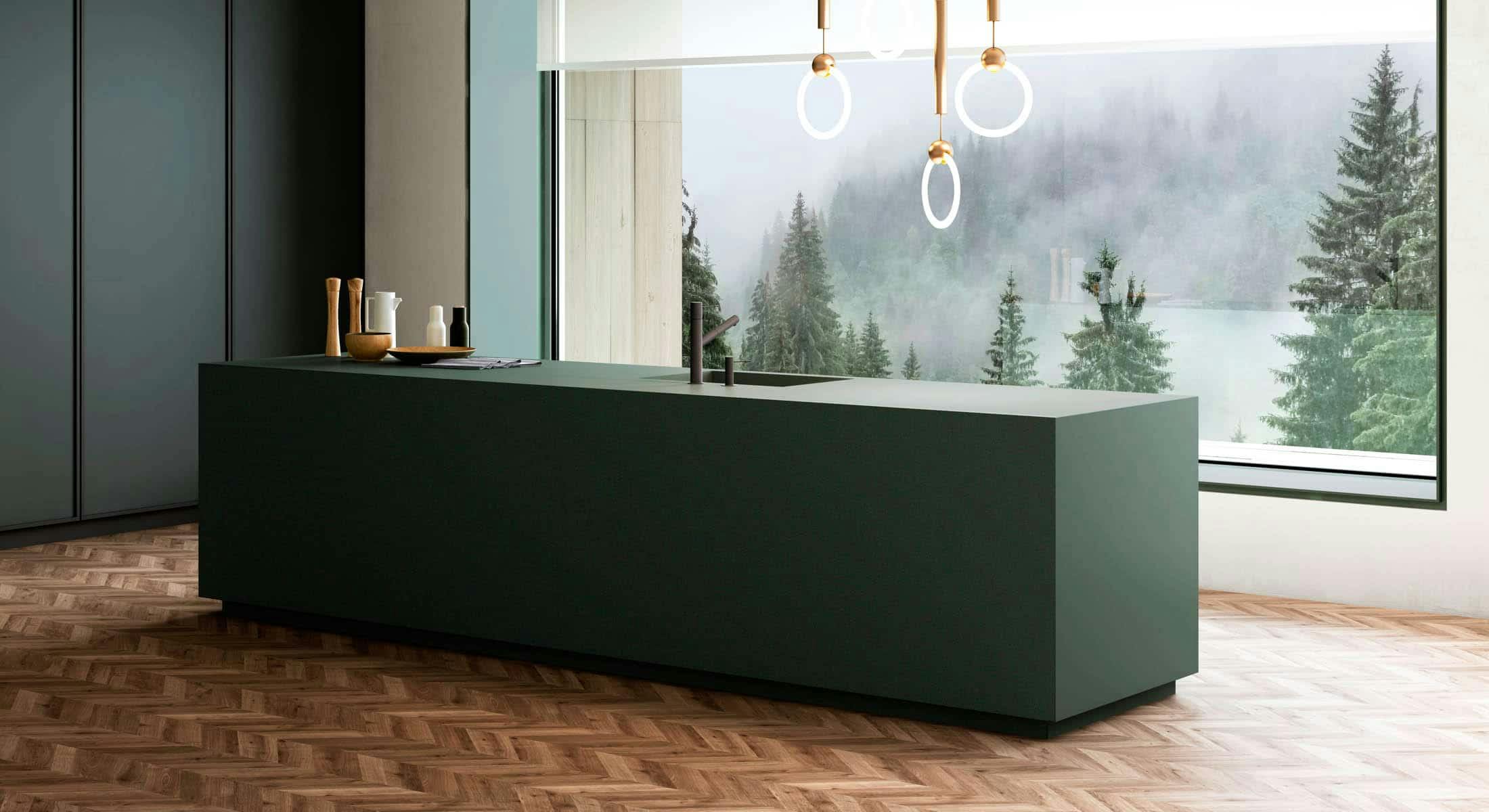 Modern style with Cosentino
Modern style refers to the architecture and aesthetic trend of the early and mid 20th century. Its hallmarks are the use of clean white lines with open spaces, cement, tubular steel structures, and large glass apertures, as well as the removal of everything superfluous.
Modern and contemporary styles are often confused even though they are quite different. Contemporary style refers to current trends while the modern stylewas developed in the period between the wars and up to the mid 20th century.
Figures such as Le Corbusier, Mies van der Rohe, and Frank Lloyd Wright are considered to be the fathers of modern architecture.
Photographs of iconic modern-style buildings are already part of our social fabric, such as Frank Lloyd Wright's Fallingwater House, the Guggenheim Museum in New York, or Mies van der Rohe's Barcelona Pavilion.
Many of these architects also designed furniture. Their works had such strong character that not any furniture was suitable, so they started designing their own. The LC4 Chaise Lounge (Le Corbusier), the Barcelona Chair (Mies van der Rohe), and the Lounge Chair (Charles and Ray Eames) are perhaps some of the most iconic pieces. The simplicity of lines, the comfort, and the use of aluminum tubes are present in all these designs.
Best-selling colors of the modern series
Silestone and modern design
Modern decoration uses solid colors on large surfaces. While -the combination of all colors- and black -the absence of them- are the keys to any modern proposal. Modern style finishes are generally matte, with little texture, and no veins.
From the Loft Collection, we choose Nolita because it is perfect for open spaces and conveys a feeling of purity and calm.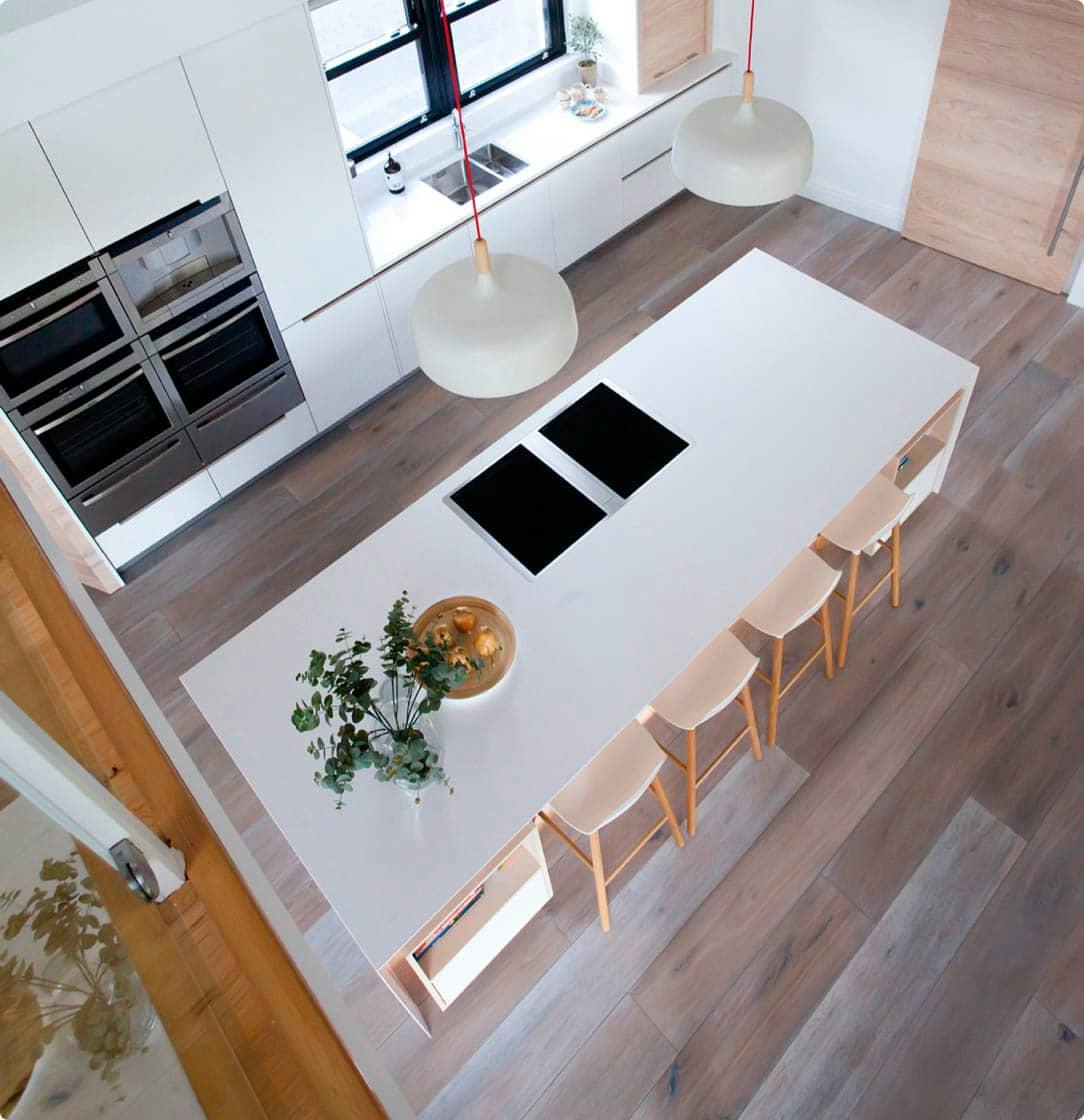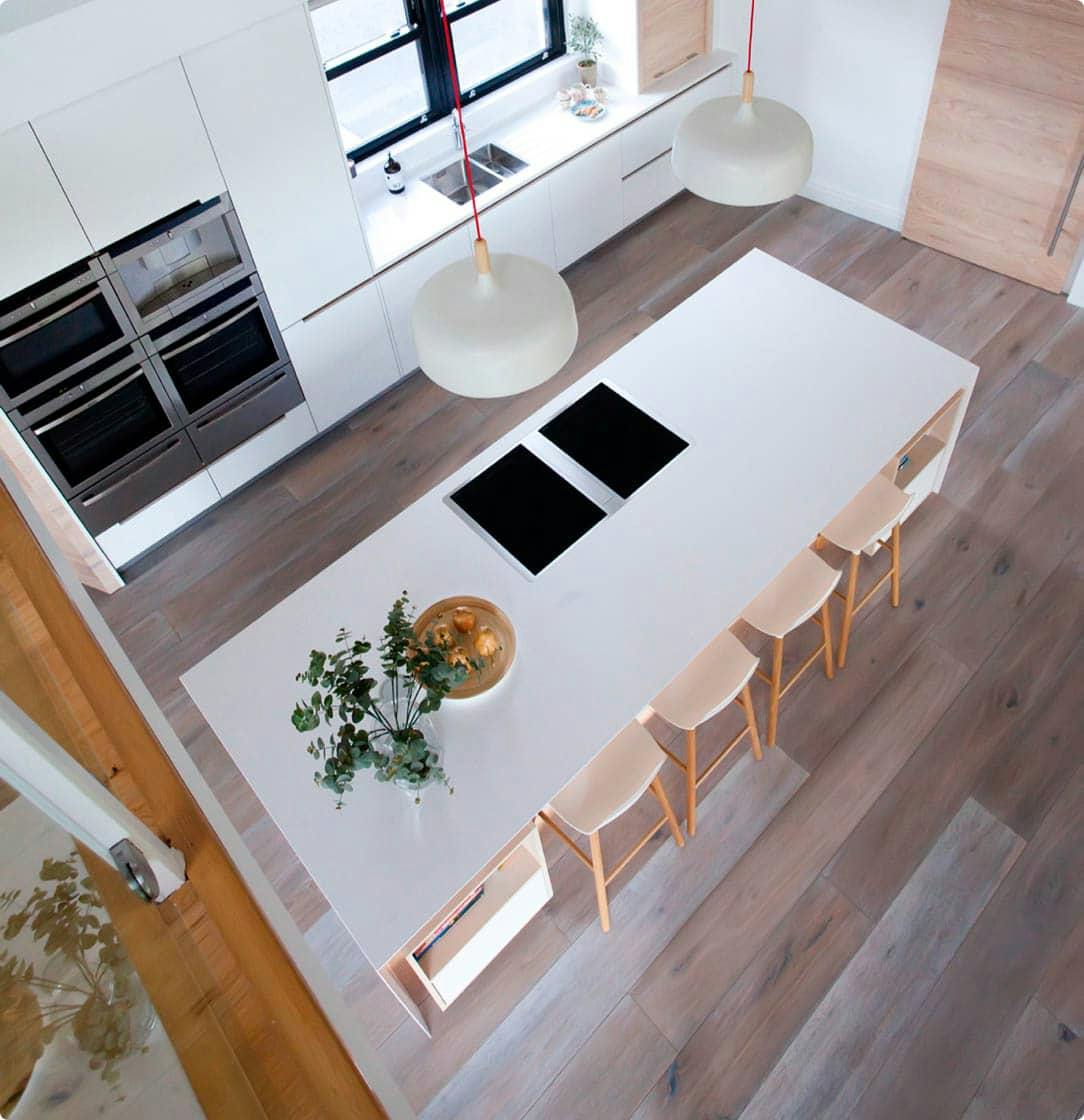 Silestone whites
Concepts such as "pure art", line, and color combined in the same space, are very much present in the art movement of the first half of the 20th century and, therefore, in the modern style.
Silestone Blanco Zeus and Iconic White are the perfect materials.
If you want to use primary colors for some surfaces, then use them sparingly on kitchen furniture, lamps, or seats, for instance.
The most modern Dekton
Dekton also has interesting suggestions to help you incorporate modern décor into your home. We love the Zenith and Moone, from the DK Solid collection, as a white background for a modern decorative style. If you are looking to combine white with an all-black surface, then choose the classic Dekton Sirius or Dekton Domoos.
Modern style decoration tips
Ranging from cladding to countertops, vanities to shower trays, Cosentino offers limitless possibilities to create a modern look in your living room, kitchen, or bathroom.
Choose a pure white background without shine, textures, and veins. Keep in mind the principles of 20th-century architecture: gradual abstraction to shapes (horizontal and vertical straight lines) and primary colors.
Combine that white background with a black surface such as a countertop or wall cladding.
If you feel daring, experiment with primary colors in furniture, lighting, and fabrics. Never use more than two colors and always do it in blocks, for example, a blue sofa and a yellow armchair.
Use a design icon as a source of inspiration and main theme for your modern style project, basing the entire project around it. For example, if you choose the Eames Lounge Chair, imagine the atmosphere you want to create around it.
And remember that good design never goes out of fashion and that a modern-style home will always be trendy.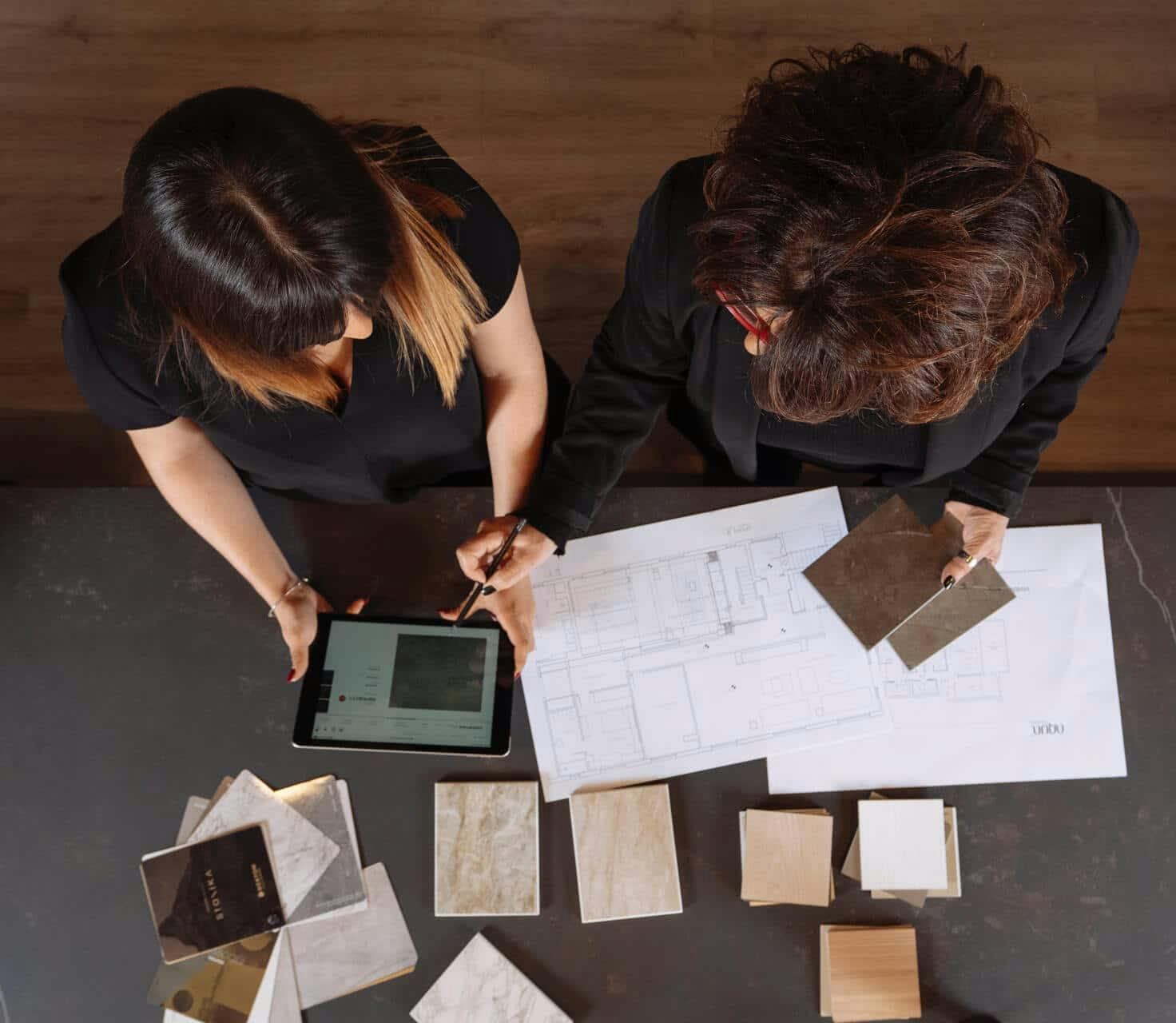 Find your closest Cosentino Dealer
Locate the Cosentino-certified shops and fabricators nearest you!
Go to locator