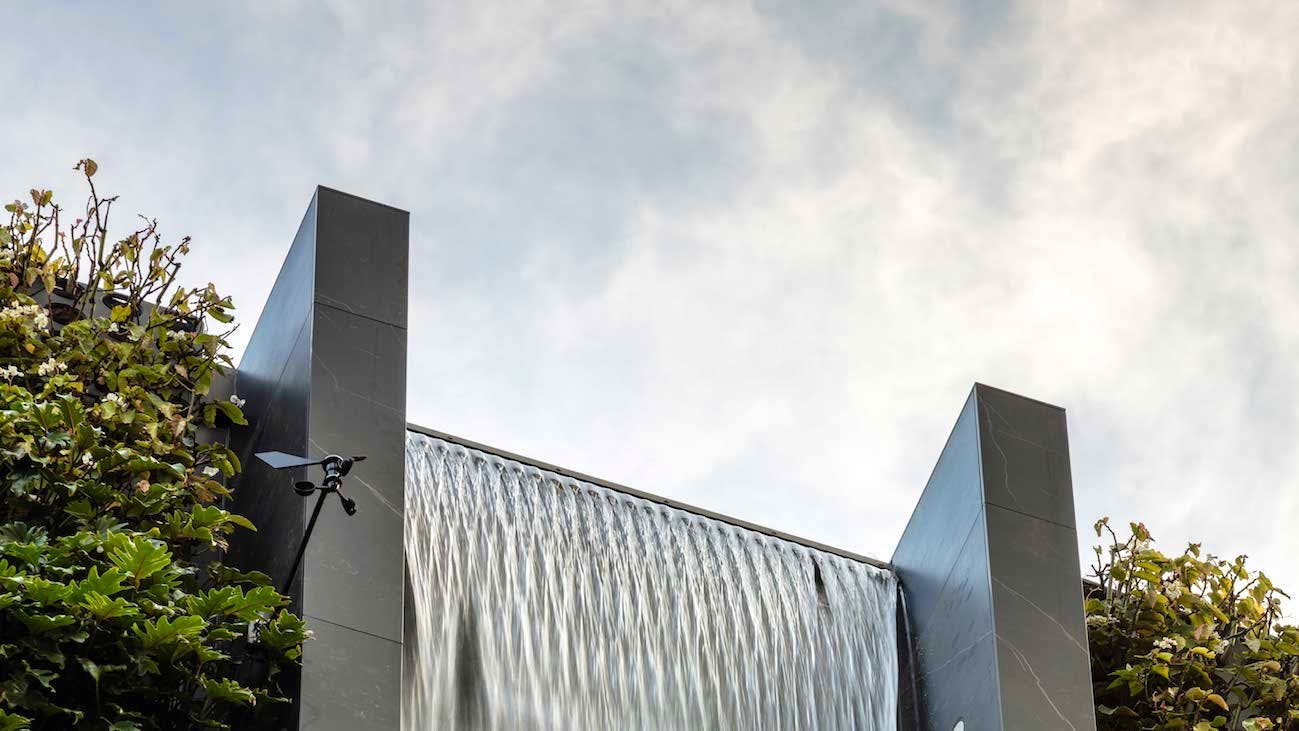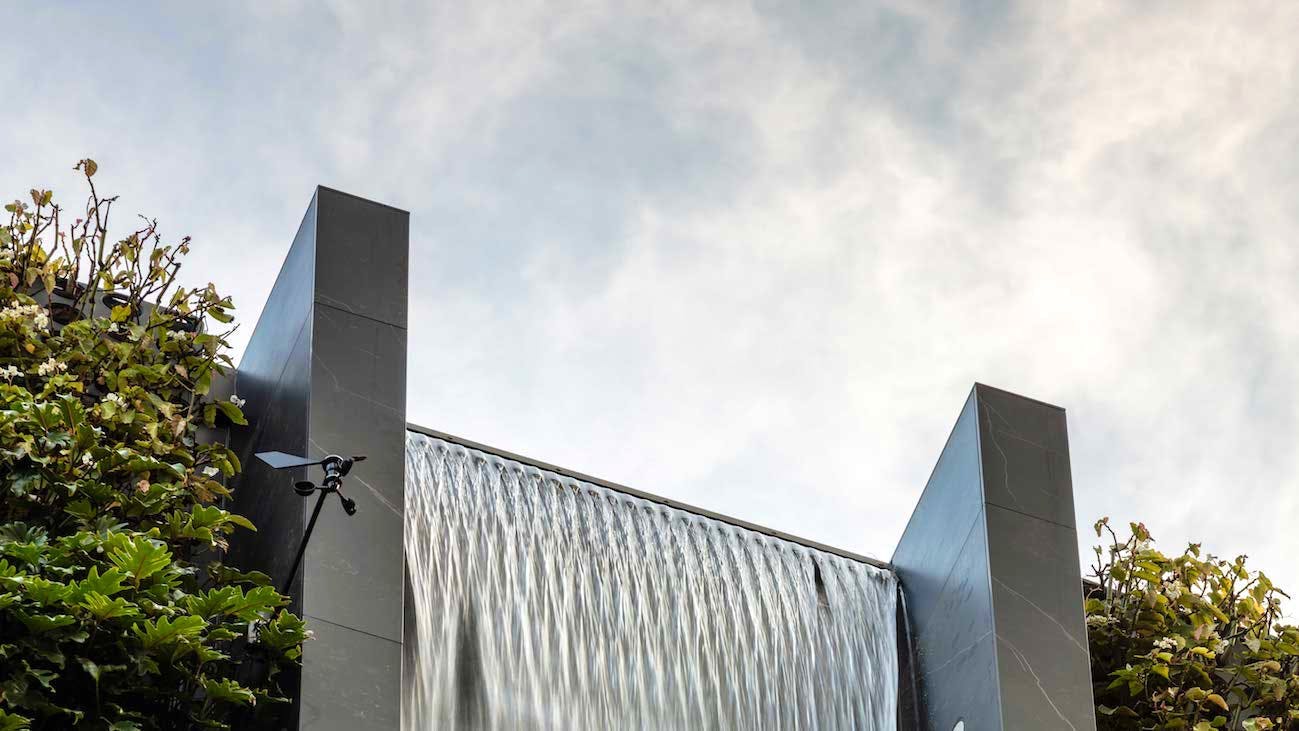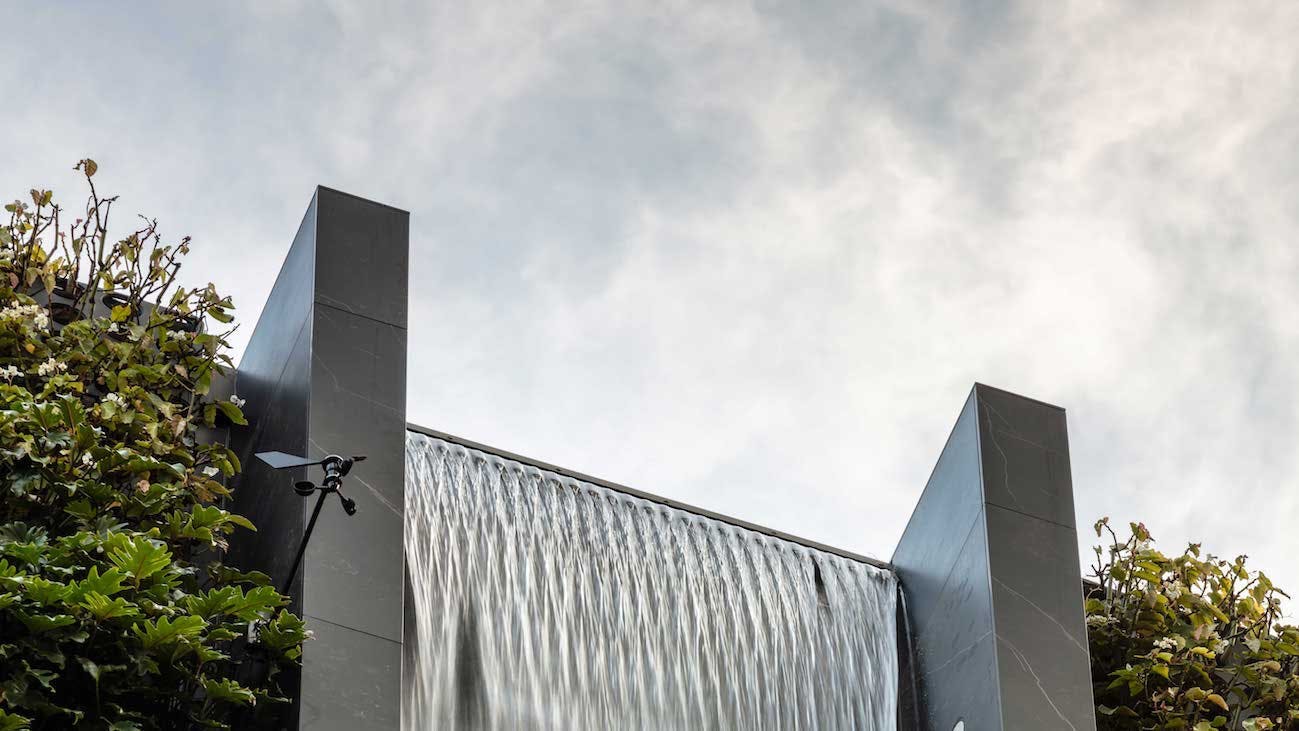 Cosentino's ultra-compact surface main protagonist of the biggest urban waterfall in the southern hemisphere
---
A breathtaking, 22-metre man-made waterfall is the result of an exciting
collaboration between Cosentino and Australian designers Waterforms International
for the new Waterfall luxury residential development by Crown Group. The project also has the
Koichi Tikada architect's signature.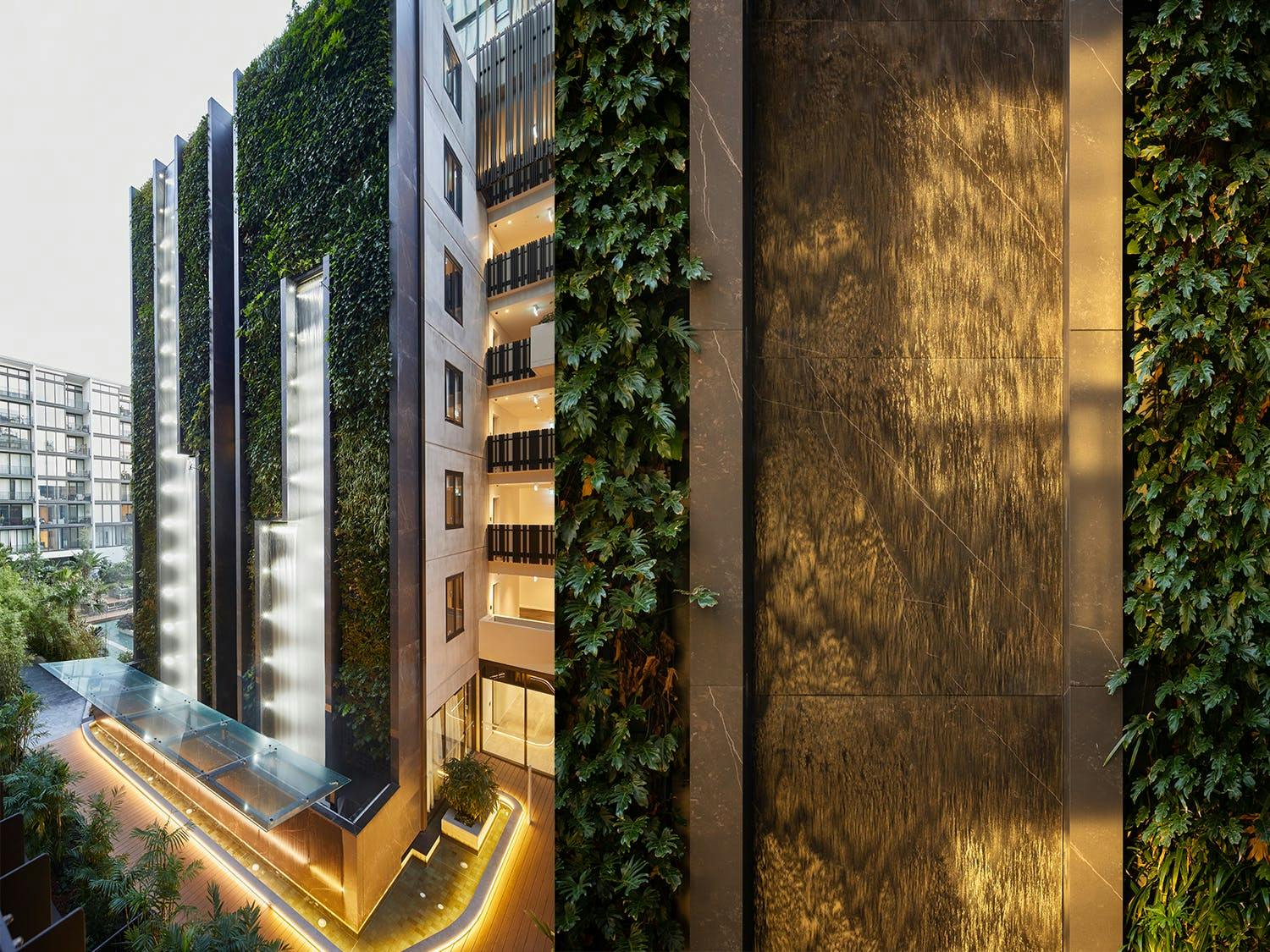 As a recognised leader in design innovation, Cosentino is known for its collaborations with local and international designers seeking to challenge design norms and reframe the boundaries of just what's possible.
"Just because it hasn't been done before doesn't mean it can't be - that's always been Cosentino's philosophy," says Kate Deakin-Bell, Marketing Manager for Cosentino Oceania. "This project excited us on many levels - the waterfall is not only staggeringly beautiful and jaw-dropping in its scale, but it plays an important role in the urban greening revolution happening in Australia."
Inspired by the lush tropical landscapes of Indonesia, the one-of-a-kind waterfall is located on the building's facade where it's set amid a lush
vertical garden of over 5,000 tropical plants
. The installation is designed to give urban dwellers the chance to connect with nature in their daily lives in order to boost wellbeing.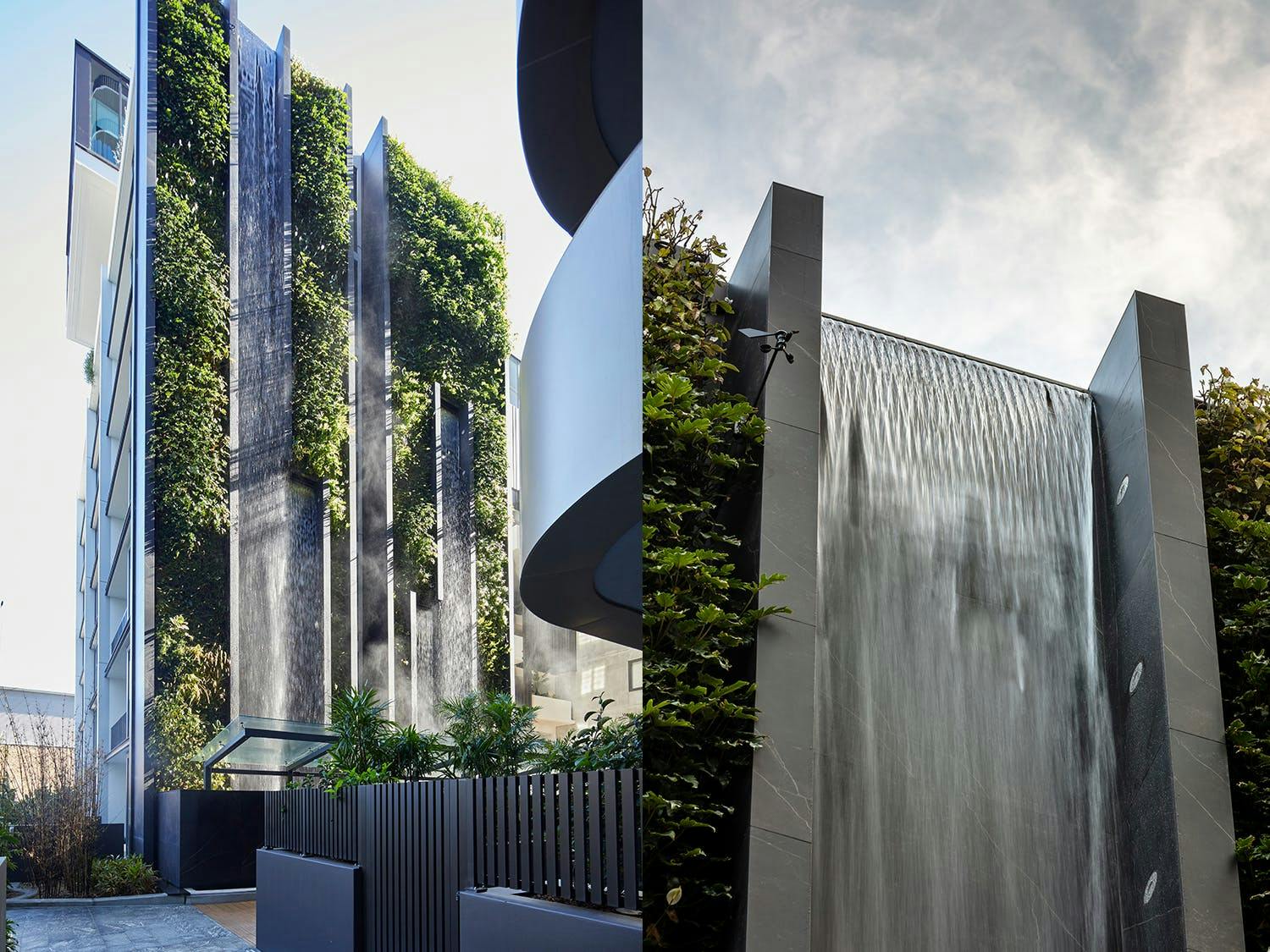 From granite to Dekton®
The waterfall was initially to be made from granite, but the traditional material's design limitations quickly became apparent - it was too heavy, high-maintenance and unsightly joints would be on display.
Dekton®, in Kelya colour, provided the perfect alternative.
"One of the great things about Dekton® is the size of the sheets, which means fewer joints," says Dirk Slotboom, Managing Director of Waterforms International. "It's also lightweight, maintenance-free, impervious to water and had the exact texture we wanted here. It really is a superior product and we'd certainly use it again in other projects requiring a lightweight, easy-maintenance material."
Catalogued as a
Carbon Neutral product
, Dekton® is manufactured in a sustainable way and its own technical characteristics make it perfect for projects that seek energy efficiency and do not want to give up aesthetics.
PR_22 metre engineering and design challenge solved by Dekton(R)