American Society of Interior Design Names Cosentino's Patty Dominguez to 2020 National Board of Directors
Cosentino Group
 is honored to announce that Patty Dominguez, Vice President of Architecture & Design Sales for Cosentino North America, has been named to the 2020 national board for the
American Society of Interior Design
(ASID). The 2020 board boasts a diverse range of design professionals who exemplify the Society's place as the association for both residential and commercial design.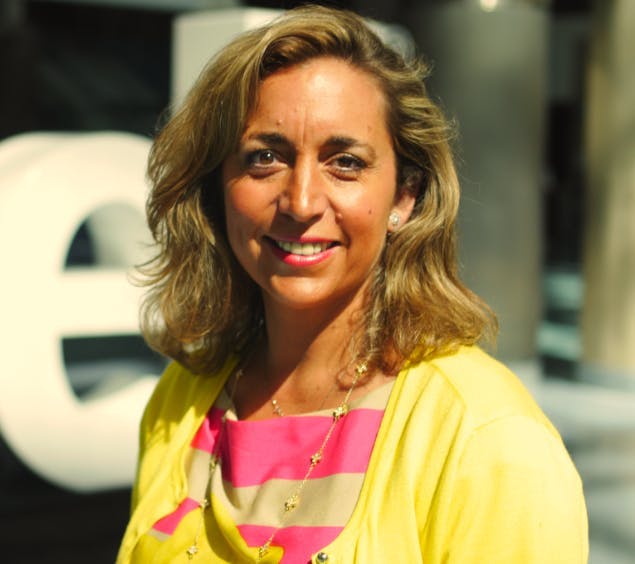 Dominguez will serve as the industry partner representative on behalf of Cosentino, who, in partnership with her 10 fellow board members, will act as a crucial steering agency and sounding board for both Society members and staff. In her 12 years with Cosentino, Dominguez has played an integral part in the brand's exponential growth in the United States by overseeing commercial business development and the kitchen & bath studios business and cultivating relationships with leading architects, designers, dealers, and more. Her leadership in the company and across the industry have earned Dominguez numerous accolades, including the 2015 ASID Industry Partner Merit Award and the 2010 ASID Presidential Award. She previously sat on the Board of Trustees for the ASID Foundation and volunteers regularly with organizations in her hometown of Houston, TX -- a reflection of her passion for people and her commitment to service and philanthropy. "ASID has been such a trusted and valued partner to the Cosentino family -- playing an essential role in our growth in the U.S. market," Dominguez says. "I'm truly honored to be named to the 2020 national board and look forward to serving an organization that has done so much for Cosentino, as well as myself professionally." The ASID National Board of Directors serves as the governing authority for the Society and is responsible for advising and assisting ASID leadership, setting policy, and acting as representatives of the Society's 26,000+ membership. Board members lead the Society by living its mission, promoting design that betters the world and its inhabitants, and advocating for the power of the profession. "ASID is thrilled to welcome this new round of leaders to our National Board of Directors," comments Randy Fiser, Hon. FASID, ASID CEO. "The 2019 board has laid the groundwork for a bright future, and we're thrilled to see what their successors accomplish by exemplifying and supporting the 'Design Impacts Lives' mission." Additional 2020 national board members include
Jennifer Kolstad
, ASID, Assoc. AIA, Chair;
Kerrie Kelly
, FASID, NKBA, CAPS, Chair-Elect;
BJ Miller,
FASID, CCIM, Past-Chair;
John Cialone
, FASID, Director-at-Large;
Ellen Fisher
, Ph.D., FASID, Director-at-Large;
Tamie Glass
, ASID, IDEC, Director-at-Large;
Carolyn Ames Noble
, ASID, Director-at-Large;
Tanya Paz
, ASID, AIA, Director-at-Large;
Elizabeth Von Lehe
, Allied ASID, Director-at-Large; and
Ken Wilson
, ASID, FAIA, LEED Fellow, Director-at-Large.
ASID 2020 Board_Patty Dominguez Announcement_Final