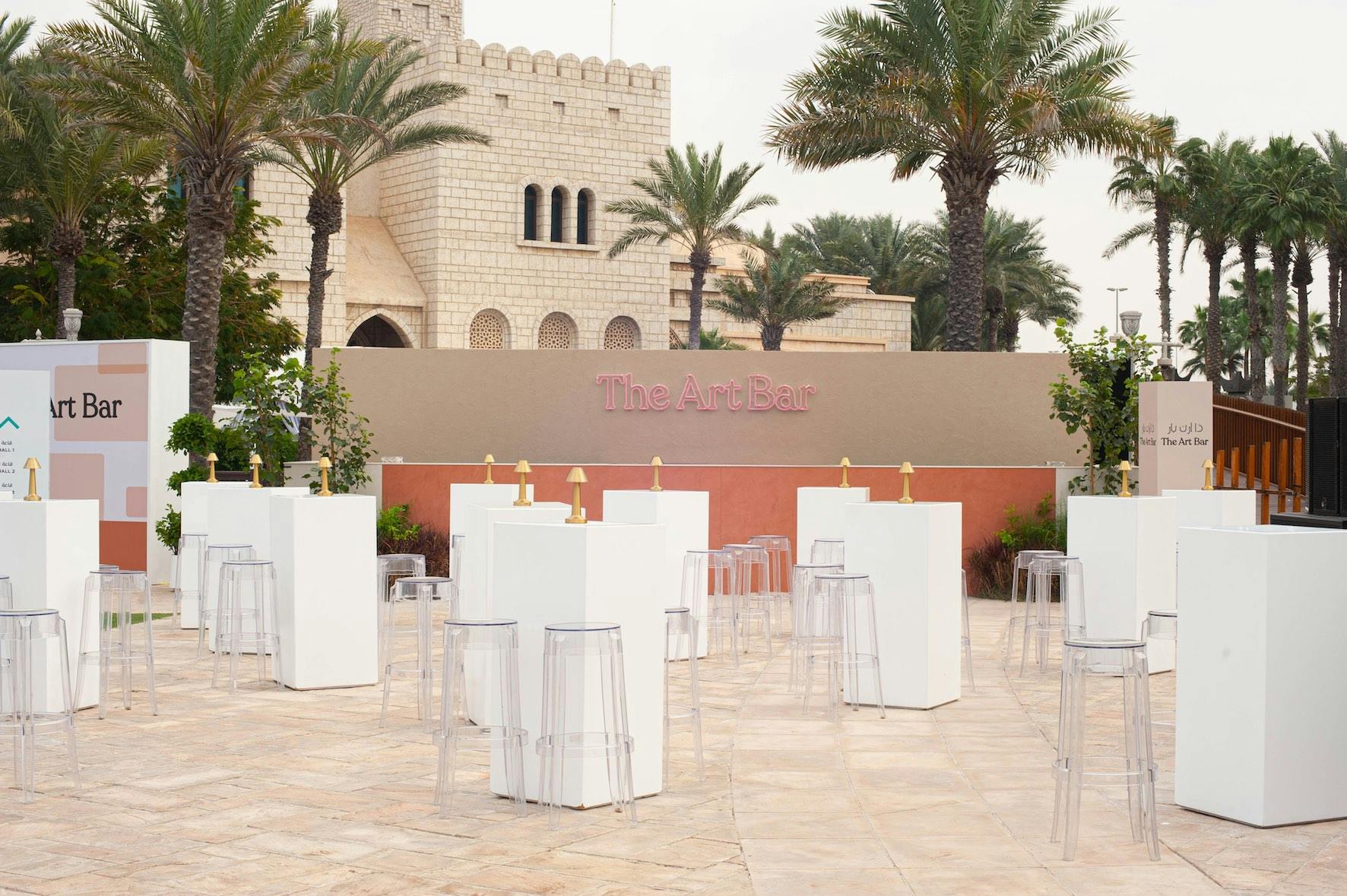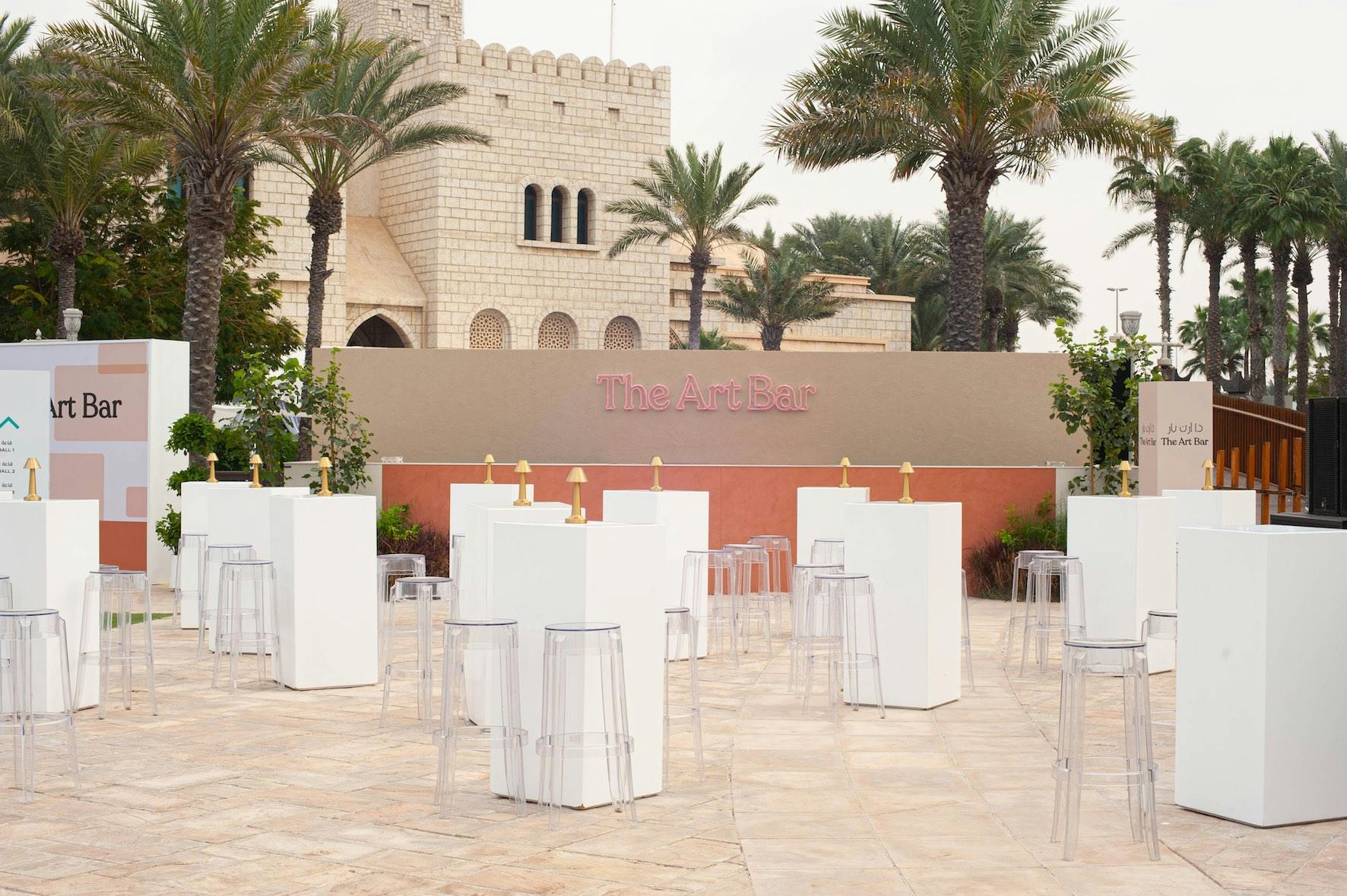 Art Bar installation at Art Dubai 2023
Designed by C'est ici Design, the 'Secret Garden' style F&B concept features Spanish partner brands Cosentino and La Nena Home.
---
Dubai-based inter-disciplinary studio C'est ici Design puts a chic spin on The Art Bar at Art Dubai 2023 fair held last week. Art Dubai is the Middle East's leading international art fair, taking place every March in Dubai, UAE. Envisioned as a "sweet escape" for visitors, this design collaboration facilitated by consultancy firm Amphora, had the ambience of a secluded secret garden.
Inspired by the Queen's Grove at the Palace of Versailles, this aesthetically designed F&B space breaks away from the purely functional dining concepts presented at Art Dubai in previous years. Integrating soft landscaping, floral arrangements, a bespoke bar and handcrafted furniture, the Art Bar elevated visitors' experience at the fair.
"The art season is a very hectic time so we wanted to consciously create a blissful oasis in the heart of Art Dubai where visitors could take a breather and mingle at leisure in an inspiring outdoor environment. The Art Bar is a chance to indulge in some rustic pleasure – a stark contrast to the atmosphere of the indoor exhibition spaces" said C'est Ici Design's Founder and Creative Director Monica Arango.
The scheme by C'est Ici Design combined clean lines, soft curves, natural textures, warm earth tones and greenery to create an idyllic space. The concept also featured two "Made in Spain" labels – global sustainable surfaces brand Cosentino and décor concept La Nena Home. The alfresco bar was clad with the terracotta-hued Umber and powdery white Albarium from Cosentino's Dekton® Kraftizen collection.
The space also featured Posidonia Green benches dressed in Cosentino's hybrid mineral surface Silestone®, and a merry blend of contemporary furniture, rustic bespoke pieces and accessories from La Nena Home, cherrypicked by the design team. In addition to the Art Bar, C'est Ici Design also revamped the dining and lounge area on the water terrace to align with the secret garden scheme.