Best of Extraordinary Design – Five Splendid Kitchens by Designs
Tags: Kitchen | 6 años ago | Written by: Cosentino
Today the approach to kitchens by designs is diverse and creative. Decorators, architects, and homeowners demand personalized design. Luxury design themes range from eclectic modernism.
And as design projects demand today, we must not forget the newest interpretations of the traditional kitchen tastefully updated with state of the art fixtures and countertops.
Unique visions of space, artful arrangement and unusual combinations of materials come together to create truly beautiful yet diverse kitchens by design.
This curated gallery features traditional rooms with a twist, Scandinavian inspired and even the daring minimalist palatial space, including exciting designs utilizing modern kitchen surfaces and appliances within traditional architectural settings.
Kitchens by Designs 1 - A Gem of Modern Eclecticism by Steffany Hollingsworth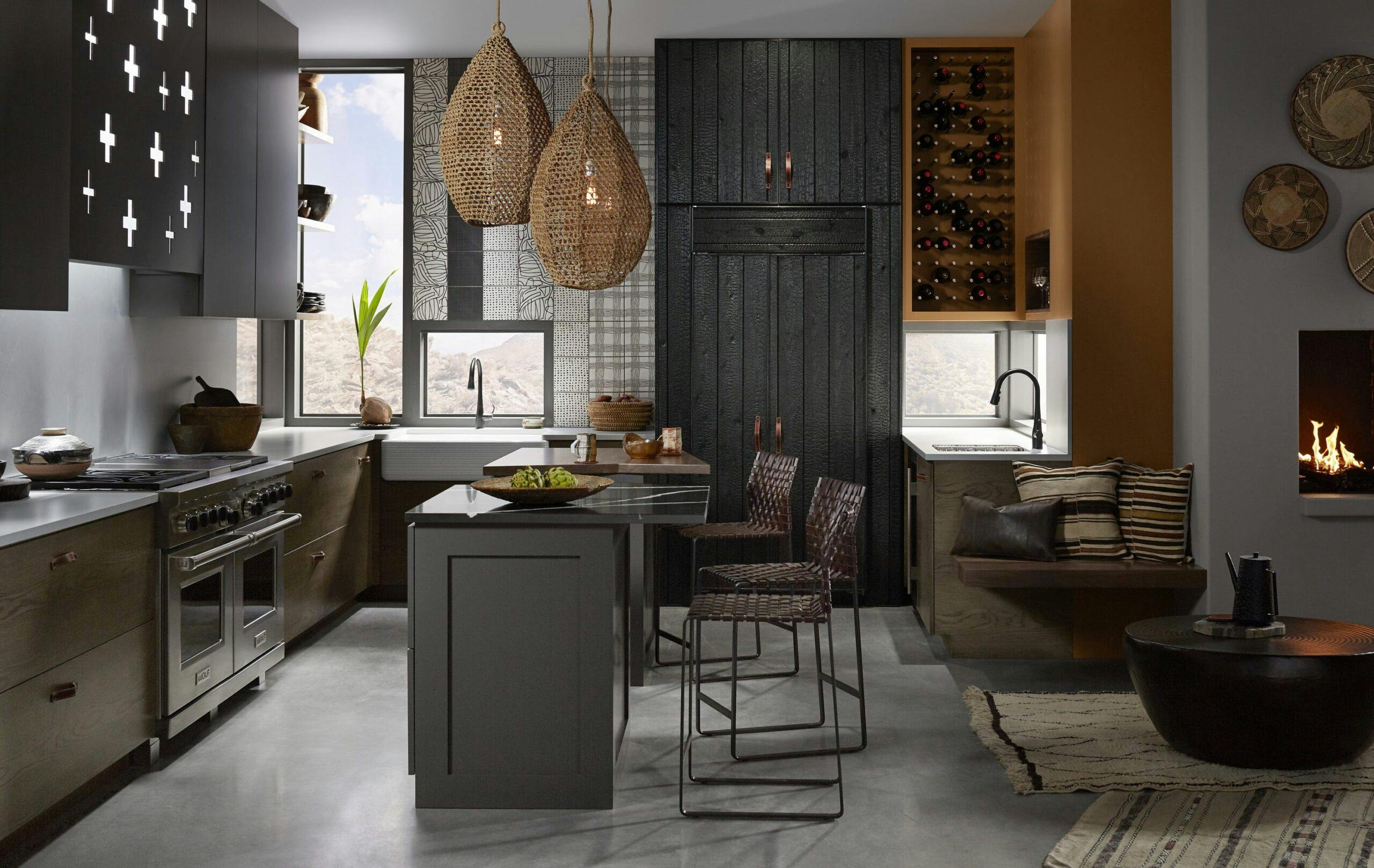 Hollingsworth's outstanding kitchen is an expected space, while it is modest in size it is truly creative. This warm yet thoroughly modern space welcomes and surprises with the designer's sense of style and unusual palette. She uses Serena Silestone countertops with the most eclectic of textures, styles and colors. In designing this space there is a playful layering of elements from mixed traditions such as North Africa, the American Southwest, the rustic, mid century modern and industrial chic. Greys, metallics and neutrals are offset by earthy tones, woven and natural materials. Built-ins and a flat front fireplace adds to the ambience.
Kitchens by Designs 2 - Scandinavian Modernism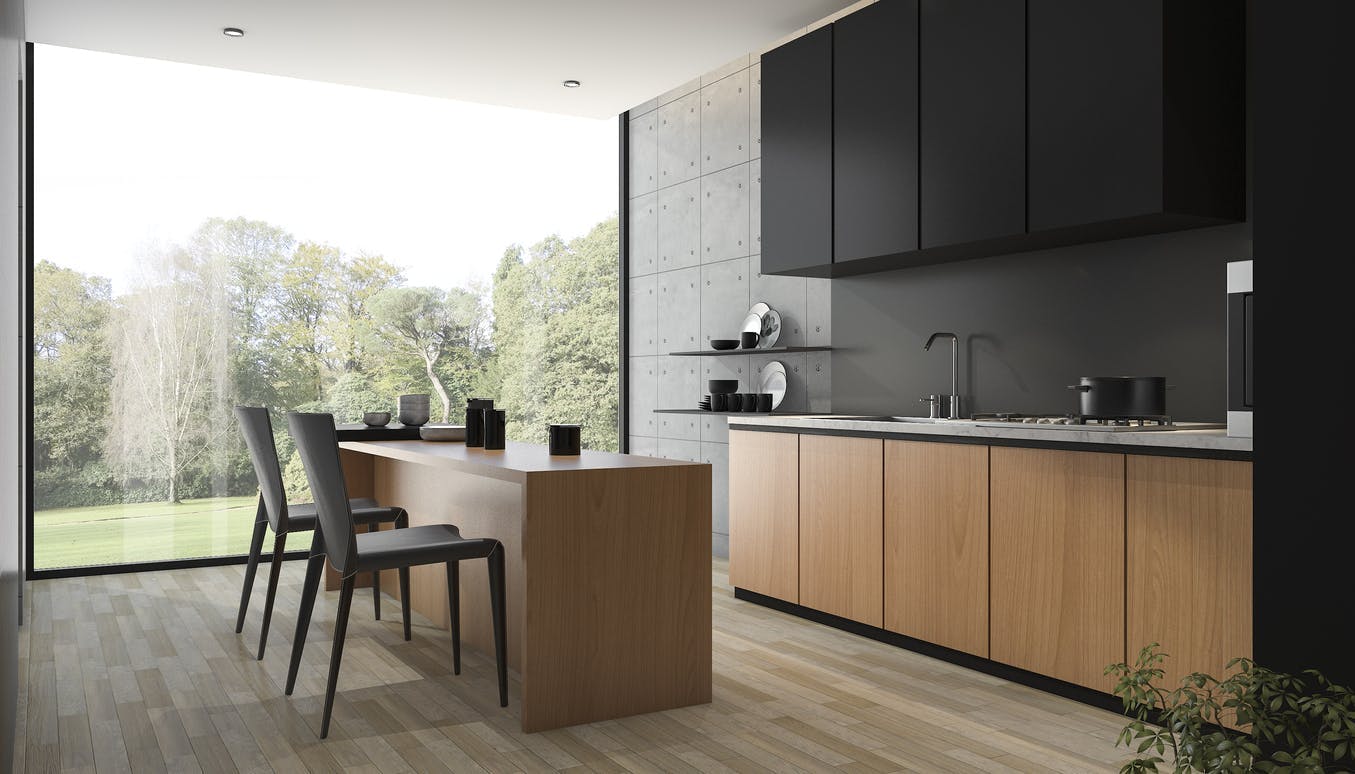 As we can see using contrast is key to creating a unique kitchen. Deep charcoal hues for the walls and cabinets along with an amazing wall of window glass make this a contemporary take on mid century modernist style, allowing air and light to penetrate the space. Bare wood contrasts with the purity of black and adds complexity. A clean working space to prepare and cook as well as communal dining areas means a perfect admixture of style and functionality. A touch of industrial chic is added with the metal wall coverings.
Kitchens by Designs 3 - The Unity of White -Blending Contemporary Kitchen Design with Historic Architecture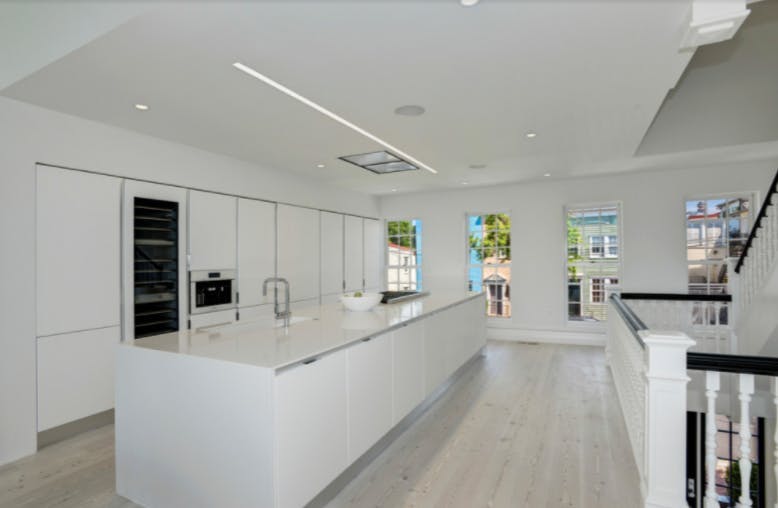 Getting renovations right when updating a kitchen in an older historic home with "good bones" is always a challenge. Modern life requires new surfaces, design, and the best in appliances and amenities. This gorgeous open space from Marblex Design International is a picture of minimalism placed in contrast with traditional nineteenth century townhouse style architecture. The shine and opulence of the White Zeus Extreme silestone countertops adds to the regality of the space. Flat storage in the facing wall creates an uninterrupted bank of elegance allowing the beautiful architecture to be front and center. Open concept living, natural light and plenty of space for preparation, family or event hosting means modern living is not only functional but stylish.
Kitchens by Designs 4 - Denise McGaha's Lilac Kitchen
Silestone white and black countertops are graced by a riveting choreography of unexpected color, texture and patterning creating an elegant art deco yet modern aesthetic that also seems truly traditional all at once. McGaha's finesse with palette creates a sense of sophistication, the most deep of greys contrast with Lilac infused hues, offset by light and dark. Varying hues of metallic hardware and mirrored doors add luxury. A highly unusual personalized vision of a kitchen, deeply memorable -for the client who demands something completely different.
Kitchens by Designs 5 - A Charming Traditional White Kitchen with a Contemporary Style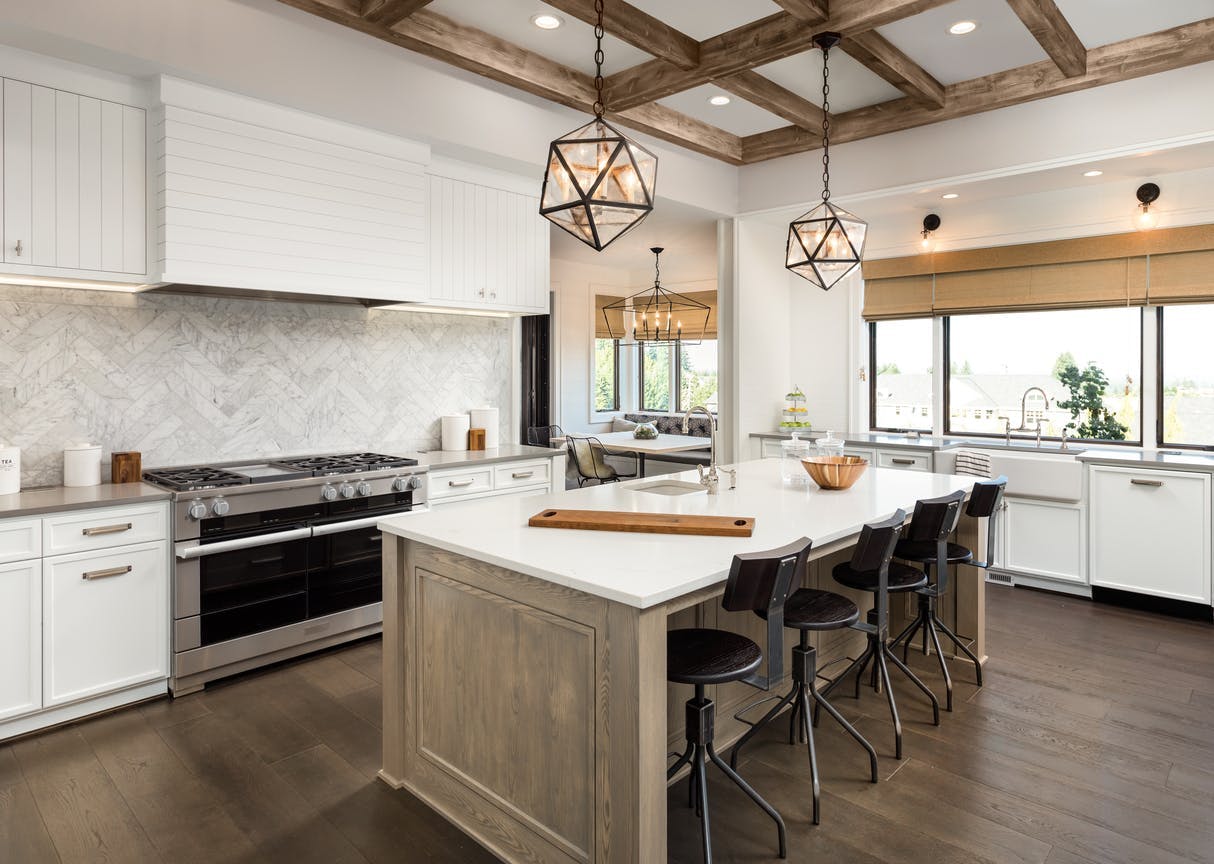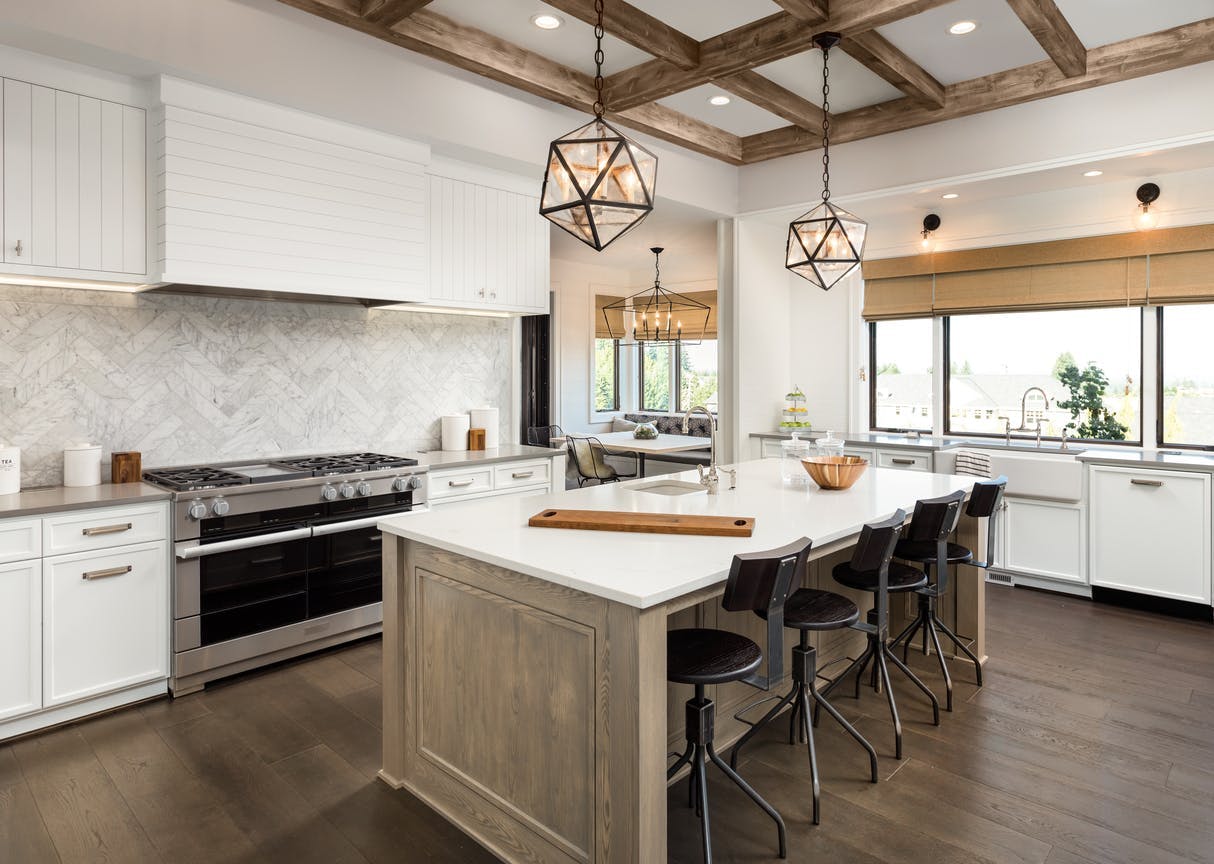 In many traditional homes kitchens are in the back of the house -rather than in the center as we may see in newer open concept plans. Nevertheless there are ways to retain this position and take advantage of this floorplan including breaking up your back walls with windows, including that traditional view of the garden from your kitchen sink, and of course a dining area that looks out on greenery. Indeed, this bright American kitchen blends beloved classic rustic elements like white painted wood cabinets, exposed wood beams on the ceiling, wide plank wood floors paired with a striking two tone island.  The addition of the white countertop modernizes the space without sacrificing any of the cozy character of this welcoming space. Herringbone backsplash and lantern lighting make this a place stylish and on trends.
There are many ways to rethink modern kitchens and home owners demand the best in design, they envision a perfect kitchen space as a crucial part of a new home or high end renovations. This splendid gallery showcases a selection of truly unusual and creative kitchens with modern approaches to functionality, daring and sensual textural vocabularies and amazing color schemes.
If you liked this article, check out our free guide: