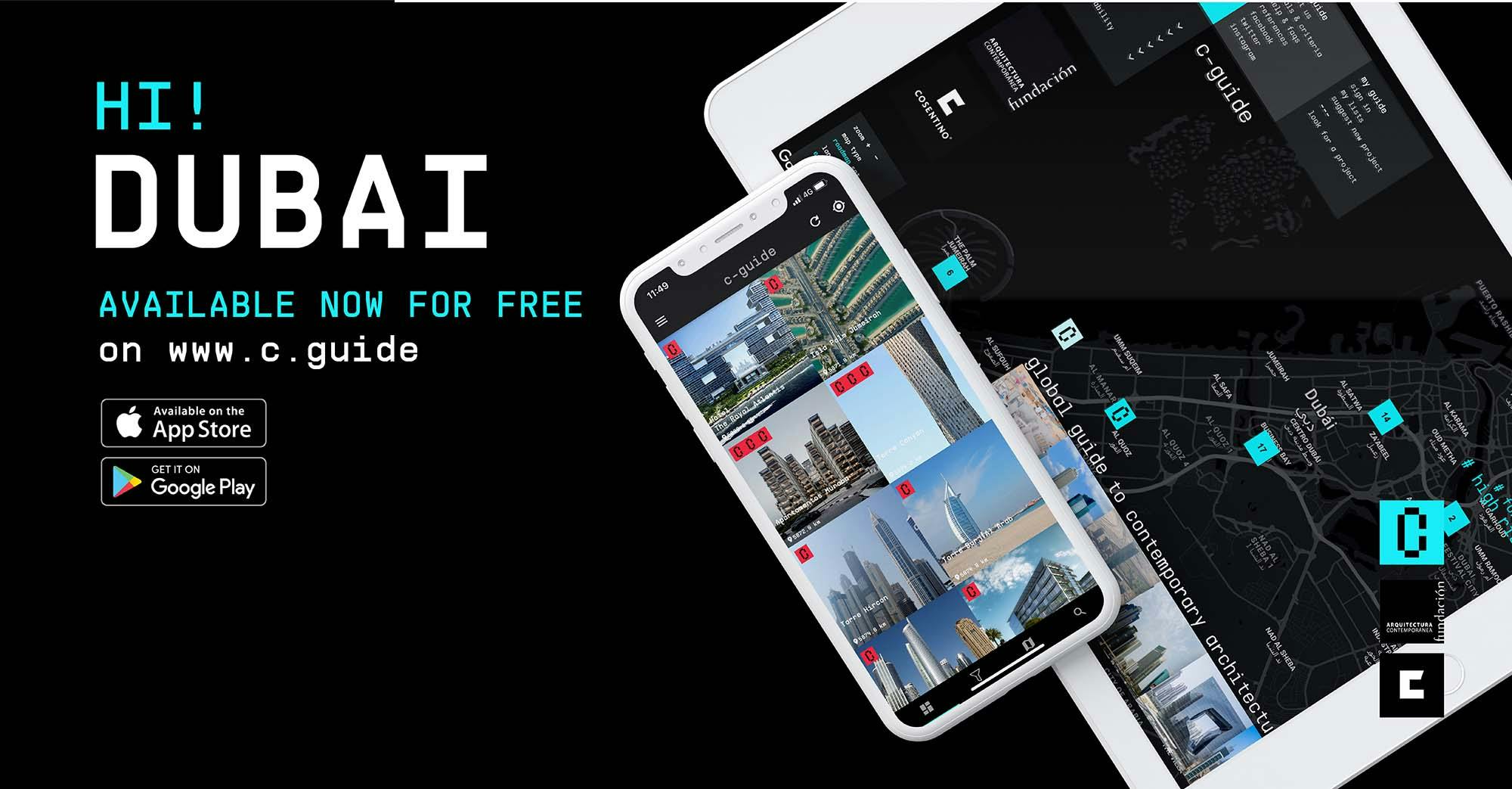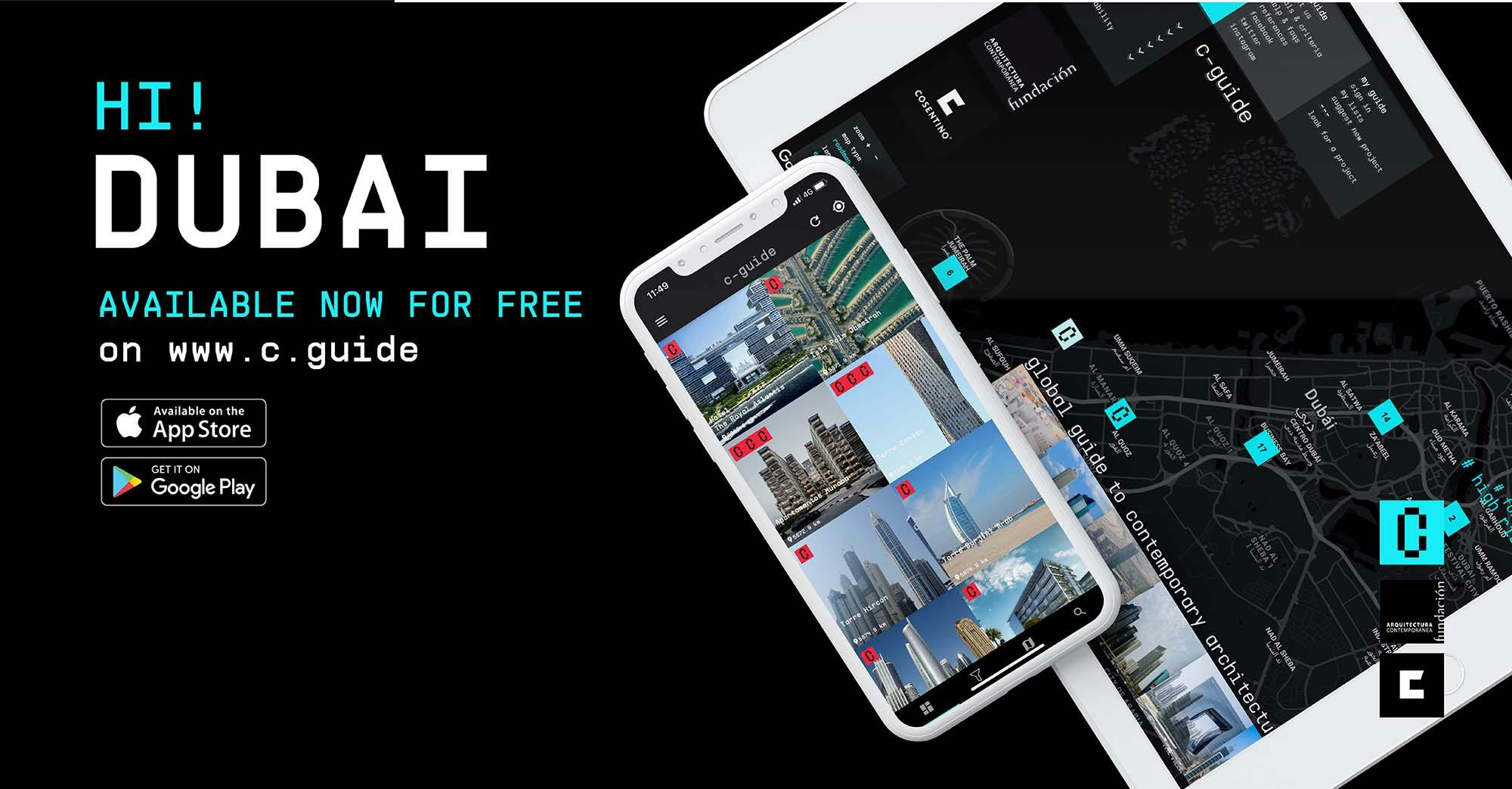 C guide at Expo Dubai 2020
The presentation of the C-guide, the global guide to contemporary architecture launched jointly by the Fundación Arquitectura Contemporánea and the Cosentino Group, took place as part of the 'Architecture Summit' programme of activities, sponsored by Acción Cultural Española and the Directorate General for Urban Agenda and Architecture and which was held at the Spanish Pavilion of the Dubai Expo on November 2nd and 3rd.
---
Hosted by Miriam Llano (Marketing Coordinator for the Middle East), the event included the presentation of the new spot of the guide and a demonstration of its use and possibilities by its coordinator, Jorge Martín. The event was also attended by Rafael de La-Hoz, Trustee of the Fundación Arquitectura Contemporánea and Coordinator of the C-guide scientific committee, who highlighted the unique features of this tool "which aims to consolidate itself as a global platform for the knowledge and recognition of the most outstanding contemporary architecture around the world".
He also announced for the first time the ambitious project on which Fundación Arquitectura Contemporánea is working with the collaboration of the Directorate General for Urban Agenda and Architecture of the Spanish Ministry of Transport, Mobility and the Urban Agenda (MITMA, in Spanish). The project, known as 'ARCA Plan', consists of the implementation of a comprehensive methodological strategy for the protection of Spain's contemporary architectural heritage on a local scale, promoting the identification of valuable architectural works, as well as their social and legal recognition by including them in the list of protected sites and areas.
Dubai
This was followed by the announcement of the Dubai projects included in the guide, among which the Expo Pavilions stand out. Dubai thus joins the C-guide with 78 projects, including six with the highest rating (CCC). This city, which emerged from the desert, built its first skyscraper in 1979 -from which point onwards projects are eligible for the C-guide- and has since become one of the world's leading references for high-rise architecture.
Works by major firms such as the Index Tower by Foster + Partners or the Cayan Tower by SOM contribute to the city's skyline. It is also worth mentioning the Burj Khalifa Tower, which at 830 metres high is the tallest building in the world and is definitely a landmark in the city. Dubai's interest in becoming a global tourist destination can be seen in an architecture of great formal expressiveness that aims to make urban spaces more attractive. Buildings such as the Opus by Zaha Hadid or the new metro stations by Aedas are examples of this iconic desire for contemporary architecture in the city.
Another of the city's strategic commitments for the future is to promote cultural activity. Works such as the Concrete Arts Centre at Alserkal Avenue -designed by OMA as a centre of creation in the middle of an industrial area-, or the Etihad Museum and the Jameel Arts Centre, are examples of high quality architecture designed to promote culture and art in the city. This is the context for the Dubai Expo, which is a unique event to reflect on the places we live in and to think about their future, focusing on sustainability