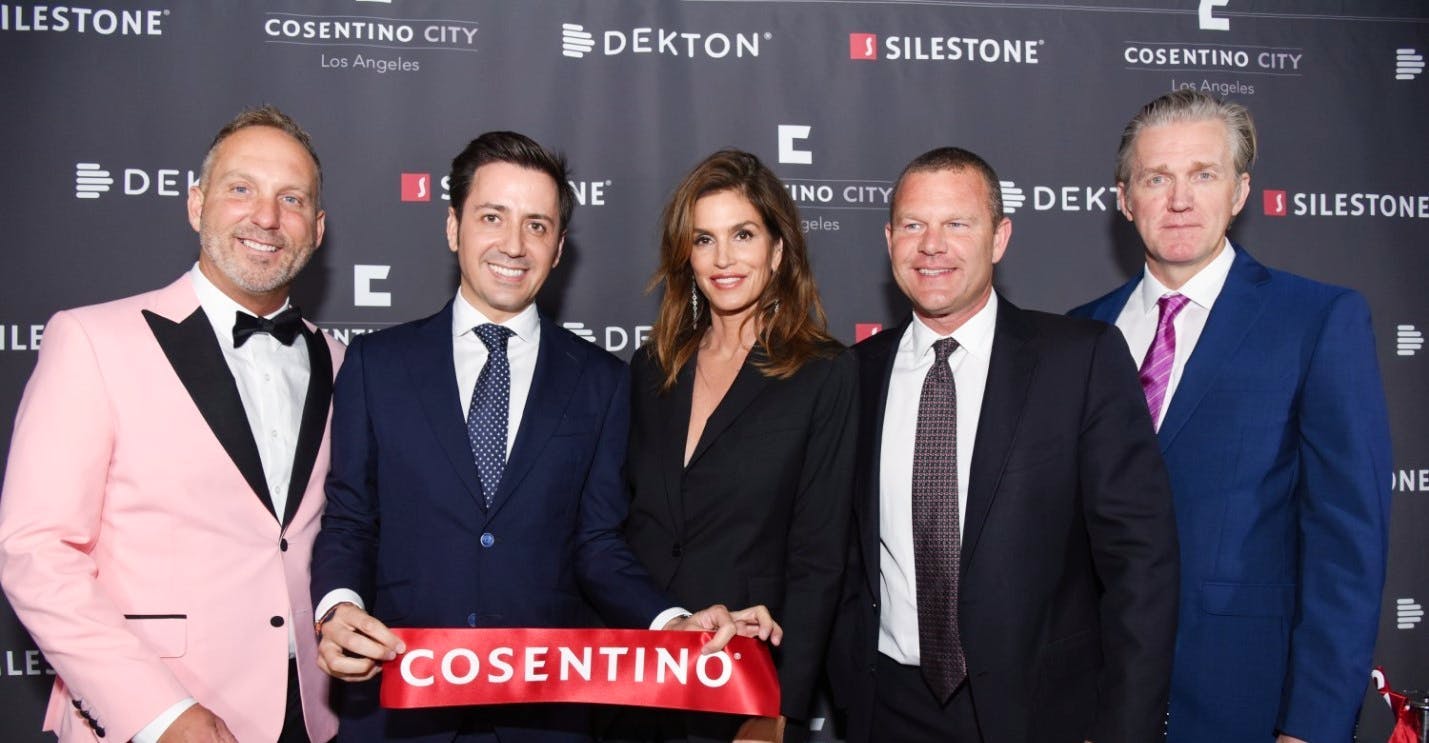 Cosentino celebrates the Grand Opening of its Los Angeles Cosentino City showroom located in West hollywood with Silestone brand ambassador Cindy Crawford.
---
Cosentino
 announces the opening of its
Cosentino City Los Angeles Center
. One of only four in the United States and one of 12 globally, the $1.7 million (1.5M Euro ) 4,208 square-foot (nearly 400m2) indoor-outdoor space offers a high-tech, immersive experience to best serve design professionals and consumers alike in Los Angeles' West Hollywood burgeoning design scene.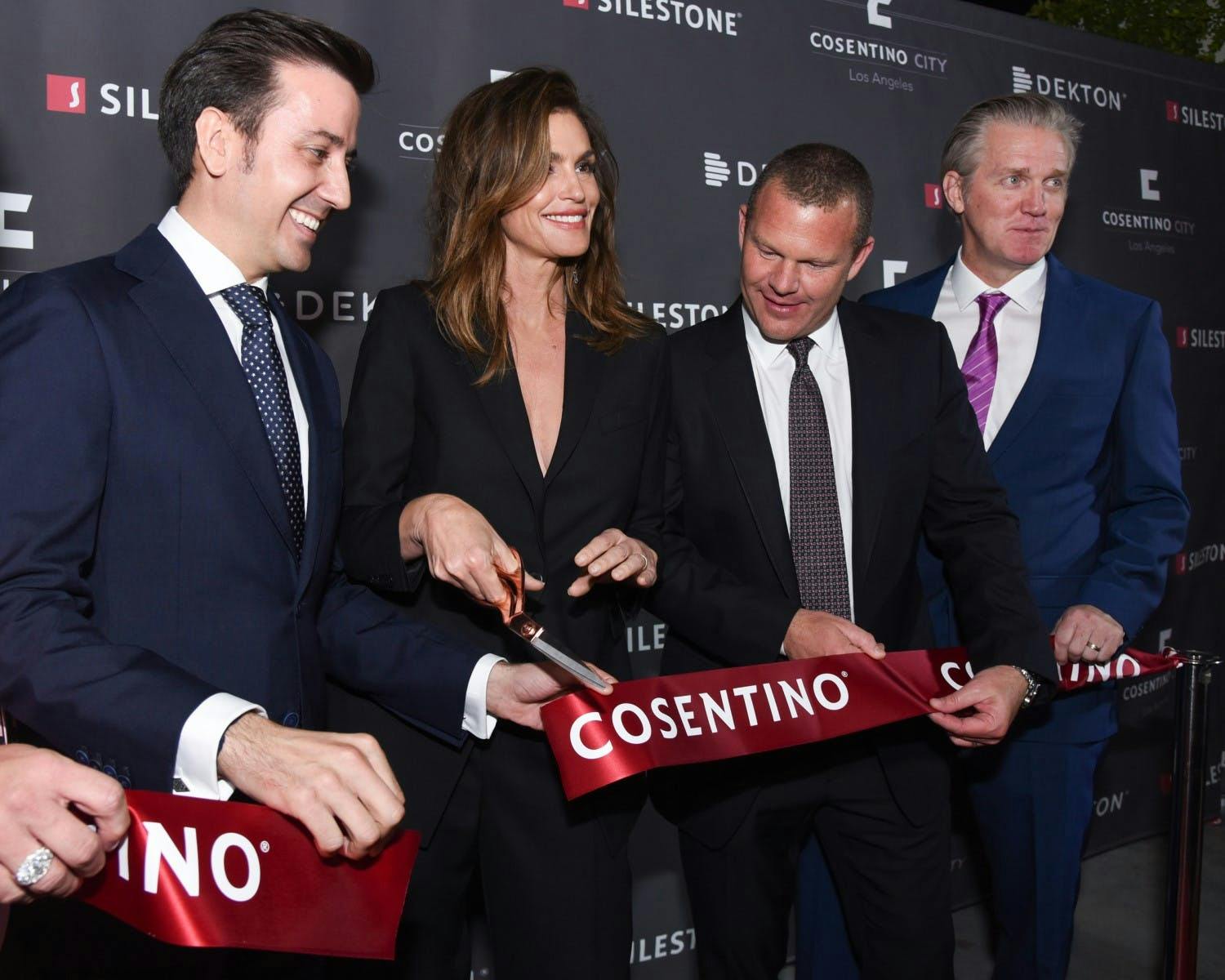 Created specifically for the world's top metropolitan cities, the "
Cosentino City
" concept utilizes the latest in digital technology where architects, designers and homeowners can fully experience the expansive offering of Cosentino products, such as ultra-compact
Dekton
®
, and
Silestone
®
, the global leader in natural quartz surfacing.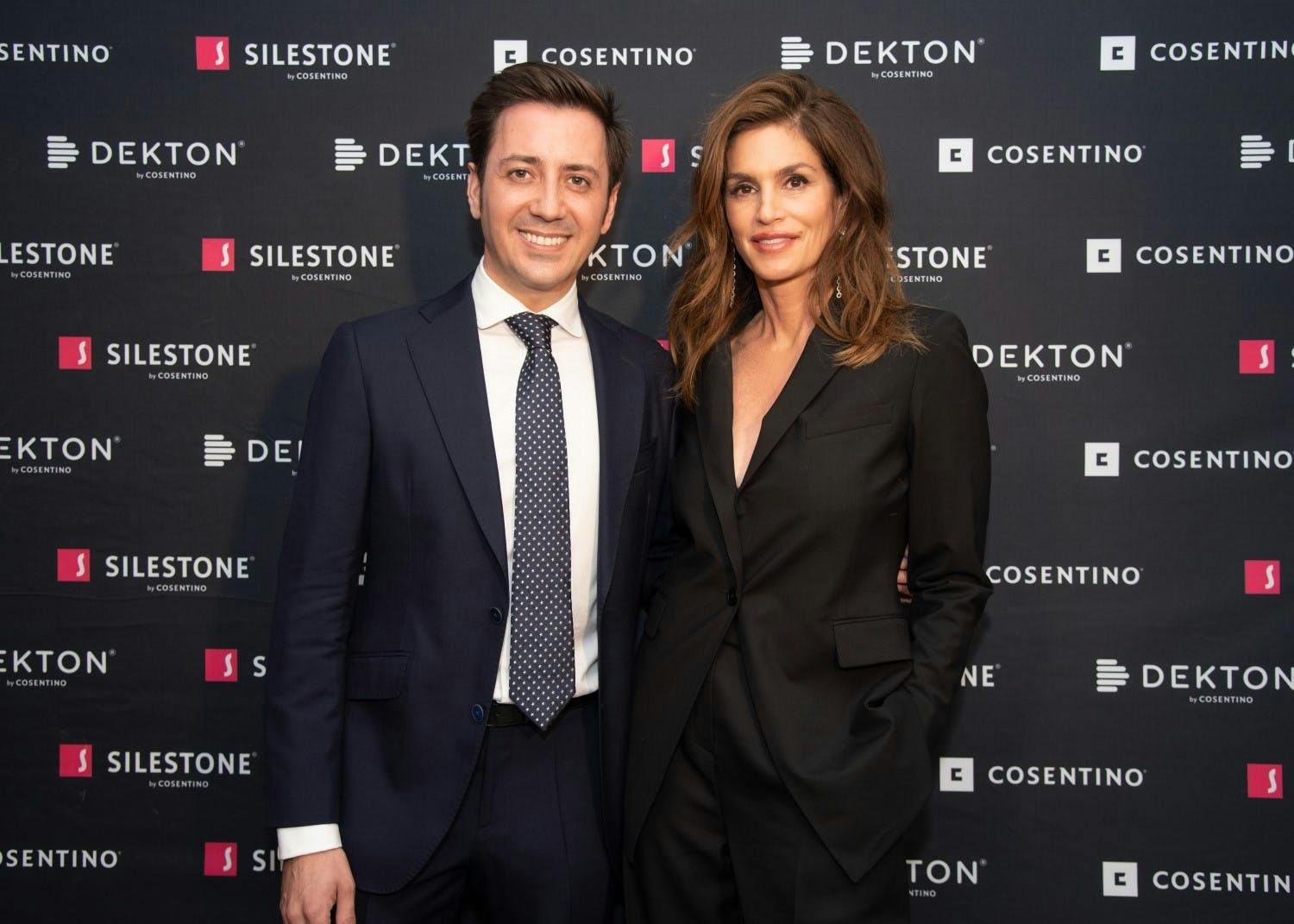 More than 300 leaders from across Los Angeles' architecture and design community gathered to celebrate the grand opening. In addition to enjoying delicious cocktails and Spanish tapas, guests were delighted when
fashion icon and Silestone brand ambassador Cindy Crawford
took to the stage for a conversation on her passion for all things design and fashion, moderated by Jessica Kantor, editor of
LALA Magazine.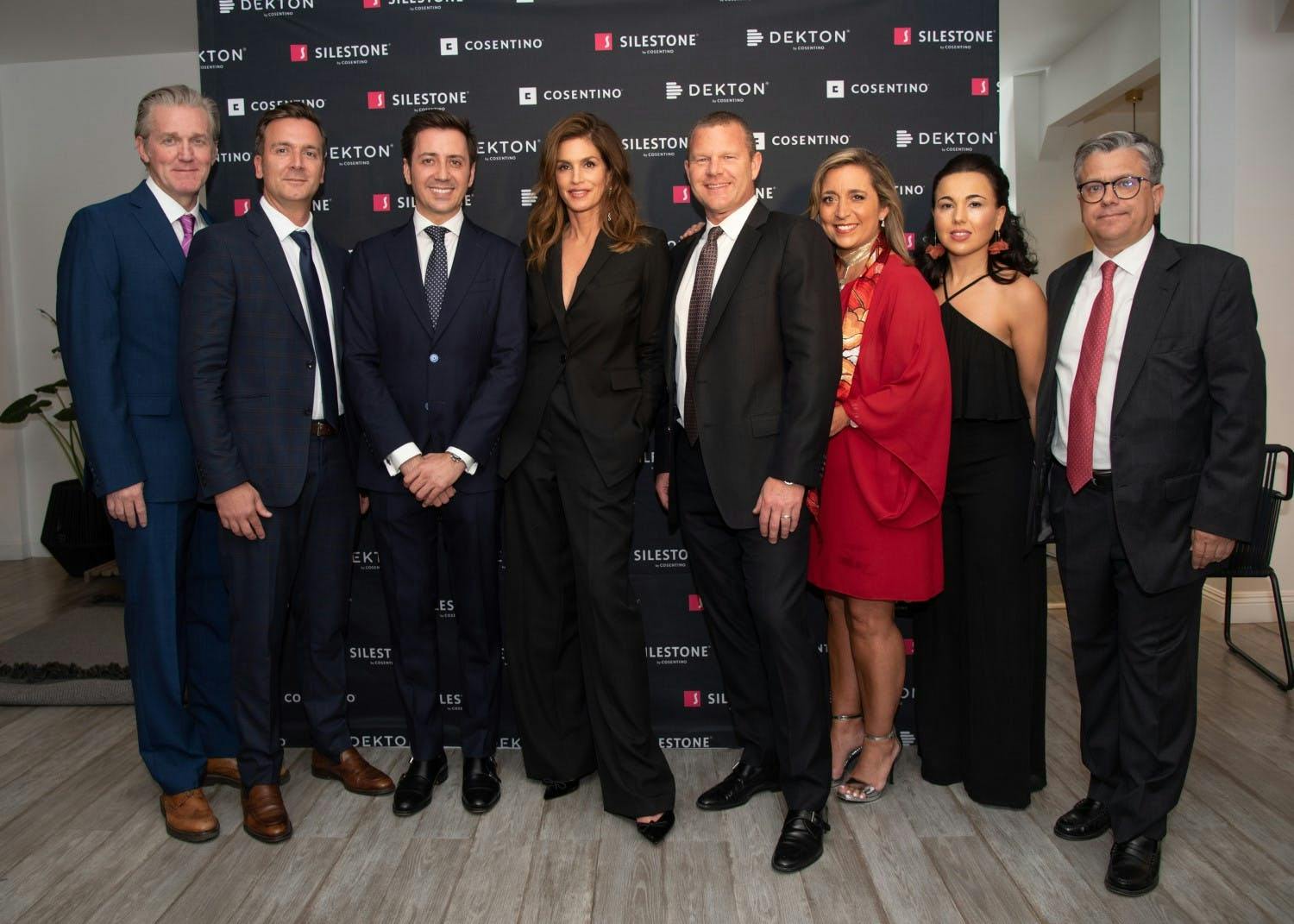 Notable guests in attendance included
Eduardo Cosentino, EVP of Global Sales and CEO of Cosentino North America; Santiago Alfonso, Marketing Director of Cosentino Group; Massimo Ballucchi, Cosentino North America Director of Marketing;
Jason Cathcart, Manager of the Cosentino LA City Center
. "With the new Cosentino Los Angeles City Center, we'll ensure the city's preeminent architects and designers have access in a convenient location to our latest products and expertise that underscores our firm commitment to Los Angeles and Southern California," said
Eduardo Martinez-Cosentino, CEO of Cosentino North America and EVP Global Sales, Cosentino Group.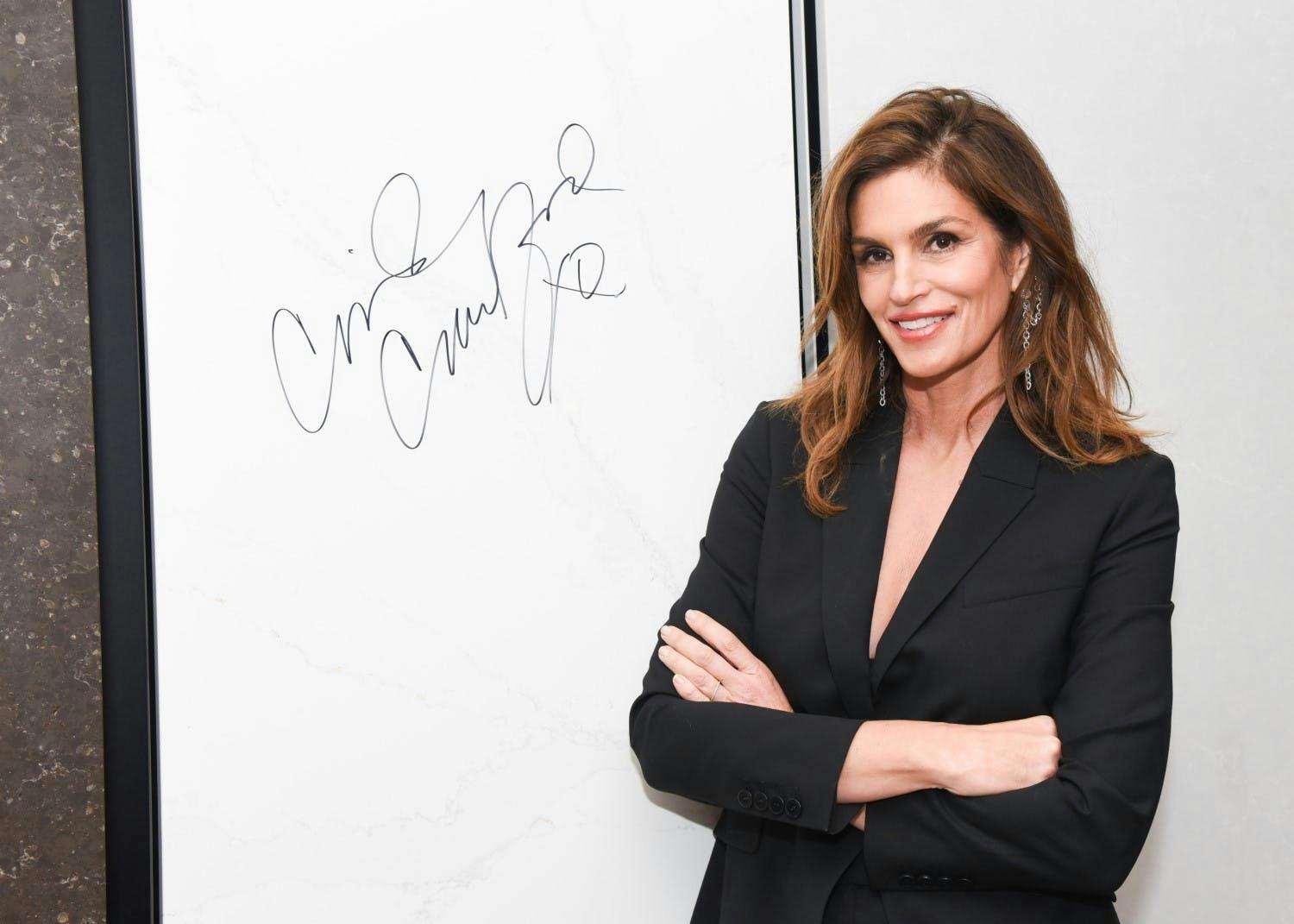 Before bidding guests farewell, Crawford commemorated the exciting milestone by signing a slab with well wishes for her friends at Cosentino. "From the very beginning of our alliance two years ago, I felt an instant connection with the Cosentino family -- it goes beyond the surface of what they craft. I'm so inspired by our shared passion for the intersection of the fashion and design worlds, and am honored to celebrate with them tonight!"