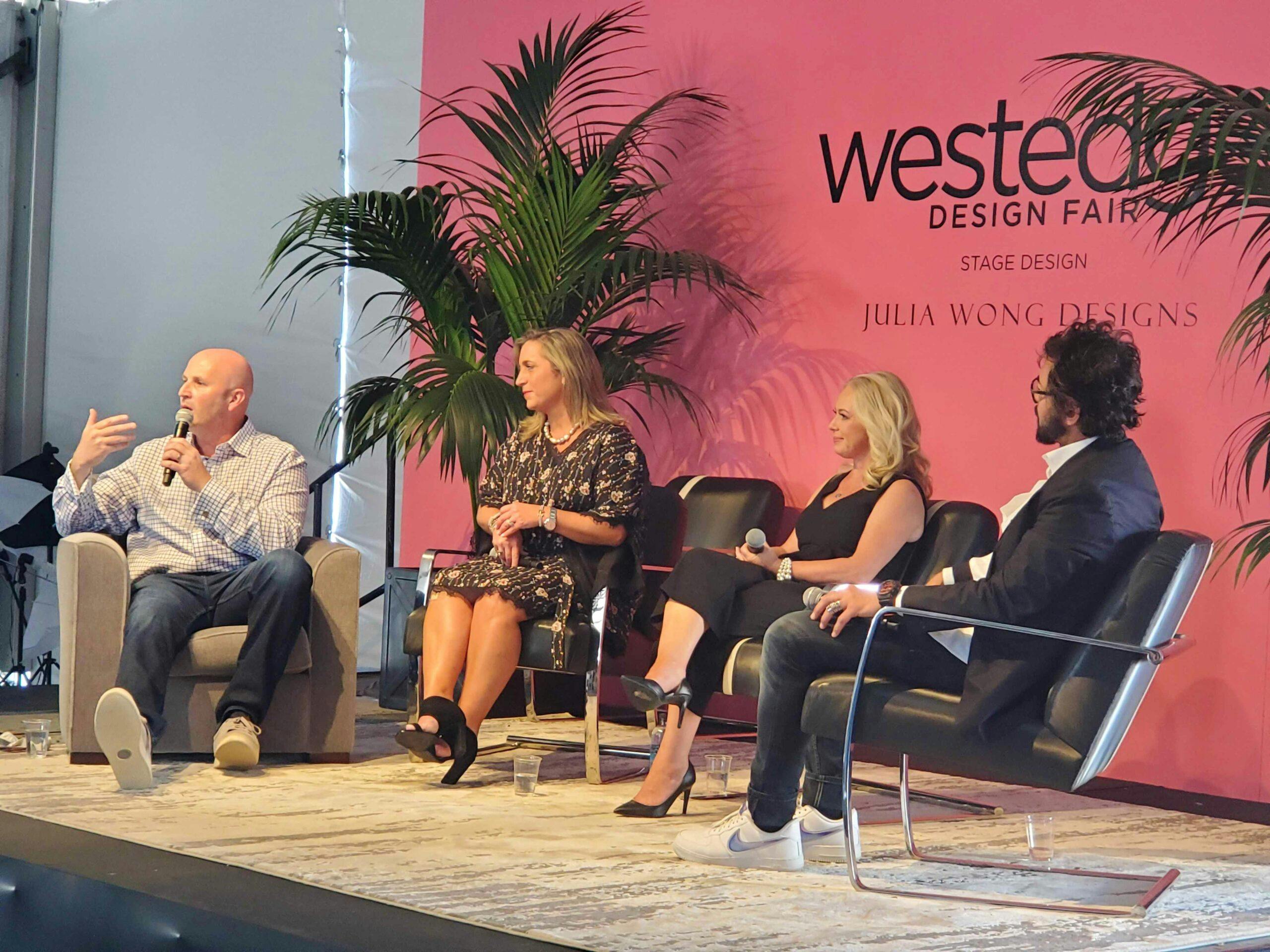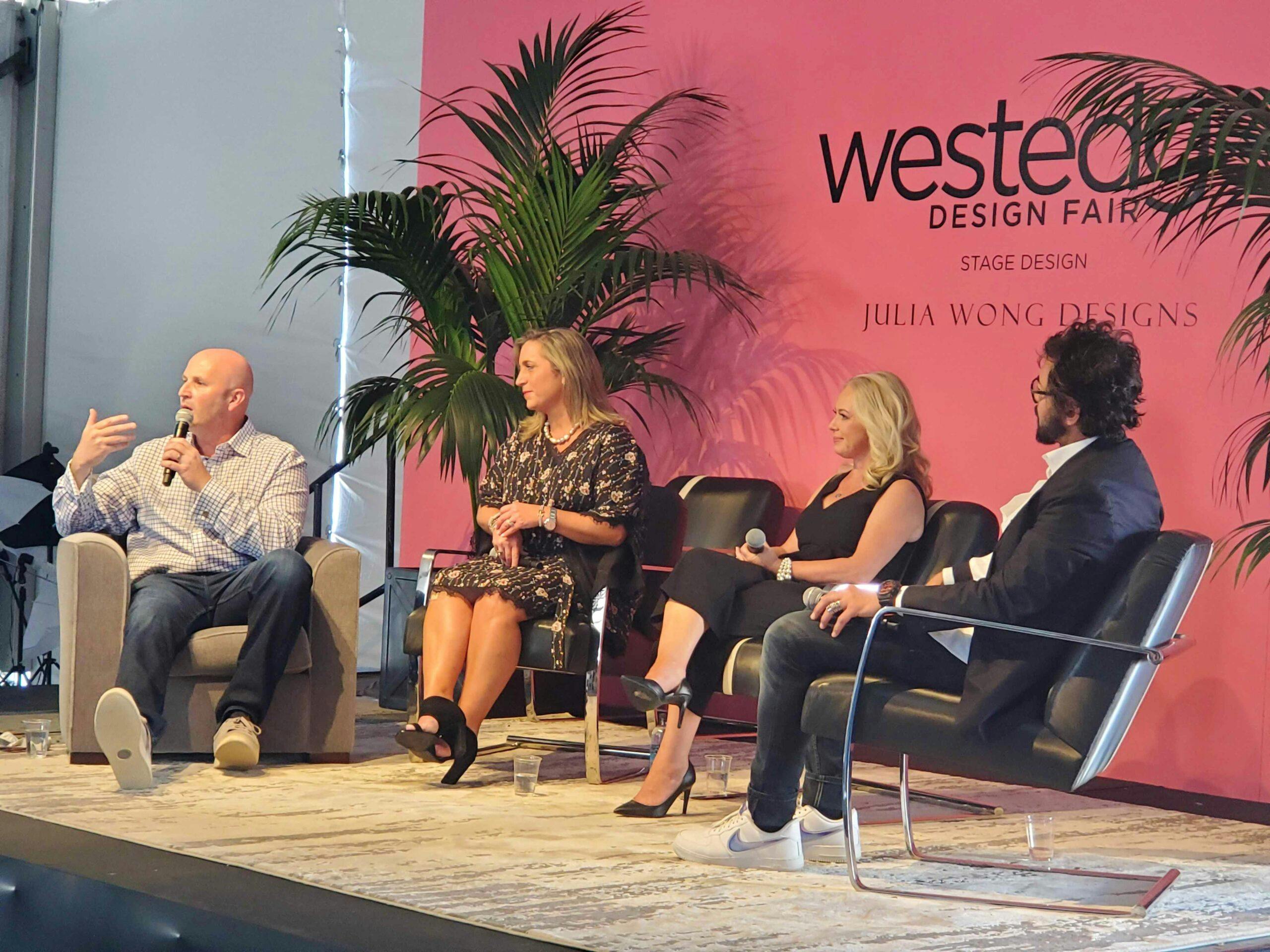 Since its launch in 2013,
WestEdge Design Fair
has served as an inspiring and educational platform for Los Angeles' burgeoning design scene, uniting leading industry professionals with best-in-class home brands, thought-provoking programming and special events. This past Friday at the Fair, Cosentino hosted
"Your Canvas for Outdoor Memories,
" a lively conversation moderated by kitchen manufacturer and designer
Urban Bonfire
co-founder Ryan Bloom that explored emerging trends in outdoor design with panelists Patty Dominguez, VP of A&D Sales for Cosentino North America; interior designer
Cesar Giraldo
and Annette Reeves, lifestyle advisor with
PIRCH
.
What shifts are we seeing in the indoor and outdoor design process? What's the secret to designing a space that suits the entire family to break the gender barriers of man and his grill? How can industry professionals take advantage of the fast-growing interest and demand in outdoor living? Read on to learn more.
Ryan: What shifts are we seeing in the indoor and outdoor design process? Annette
: We've long seen a disconnect in the design of indoor and outdoor spaces for two reasons. First, the entire team hasn't been selected, and the outdoors typically come last. There's all of this money and time that goes into the interior, and then the Client asks last-minute to throw a barbecue on the truck with the other appliances. My passion is to break this trend of the outdoors being an afterthought.
When I start a meeting with a Client, I try to mindfully create a conversation about both spaces: "What kind of cooking do you do? How do you use the indoors in comparison to your outdoors?" That way we can bring together the concept of how you are going to use the space and what it means from a planning perspective so that you have an enjoyable experience. If we could talk about both at the same time, then the indoors would mindfully and creatively become the outdoors -- beautifully.
Ryan: How are materials empowering designers and how they approach outdoor design? Cesar
: Materials are crucial to breaking the design barrier between the indoors and outdoors. I want the indoor spaces I design to translate so well to the outdoors that guests don't see the division. Outdoor spaces used to be very baroque, with heavy outdoor furniture and bulky, heavy appliances. We certainly didn't have the resources we had today. We'd create these stunning spaces indoors, and then we were limited as soon as we stepped outside. But now, no matter your client's aesthetic, materials like
Dekton
create a monochromatic connection between the two that can be very elegant and sexy. And it's not just for countertops -- it's for flooring, it's for facades. The possibilities are truly endless.
Annette
: Endless possibilities are true for materials, and it's true for experiences once we understand how the family will use the space. I love asking that question to my clients: "If you could do anything outdoors, what would it be?" We as designers can then paint the picture of what it can look like -- with color, and customized to their needs -- and not necessarily with more budget.
Ryan
:
About 80 percent of household buying decisions are female-dominated, but grilling manufacturers target the man. In my work and research with Urban Bonfire, I realized the industry was ignoring the people who are making the decision to buy product. How do we welcome women into outdoor spaces? Patty
:
I totally agree -- that has always been my husband's world. But I think the secret to engaging women in this space is the same as what resonates with them in the design process for interiors: Showing them how you can make it beautiful. It's no longer a man's domain with a huge grill. If I am walking out into a beautiful space with beautiful cabinetry and countertops that offer the same beauty and functionality of what I have indoors, I instantly feel more at home.
Annette
: We're certainly seeing a passing of the football with women being more involved in the appliance selection process. But there are two things that will always resonate with women: Family and function. You want to create a space that fosters a sense of togetherness for friends and family, and the outdoors truly gives us this option. The consummate family appliance is the pizza oven -- it's an instant bonding activity. But function is paramount. Let's make sure we have countertop space for your guests, for dough, for condiments. If we pack it into such a small area, it won't work. If we can tap into family and function, it will bring women into the decision-making process.
Ryan: We're seeing a noticeable shift in the population returning to urban centers, which presents both a challenge and opportunity to the design community. When it comes to outdoor spaces, how do you create the same experience in a smaller footprint? Cesar
:
Communal spaces in urban multi-family developments foster a new lifestyle and community, and we're seeing so much of this in LA. This is a city where houses are huge -- but maintaining a 10,000 square-foot home is a lot of work. This shift to downsizing also reflects greater respect to nature. No matter the footprint, the key is to do it with style.
Annette
:
I think this is one area in particular that Urban Bonfire does so well. Its modular design makes it so easy to make smart use of space -- even with a limited footprint. I can very easily share the list of appliances on my client's list with Urban Bonfire, and we find a way to make it fit beautifully.
Of course outdoor spaces are in high demand when you live in a place like California where you have 340 days of sunshine, but Minnesota actually has one of the greatest sales for outdoor kitchens, because they know the importance of embracing an opportunity -- like beautiful summer weather -- when they have it. It's our job as design professionals to encourage this, and to create the solutions for our clients.