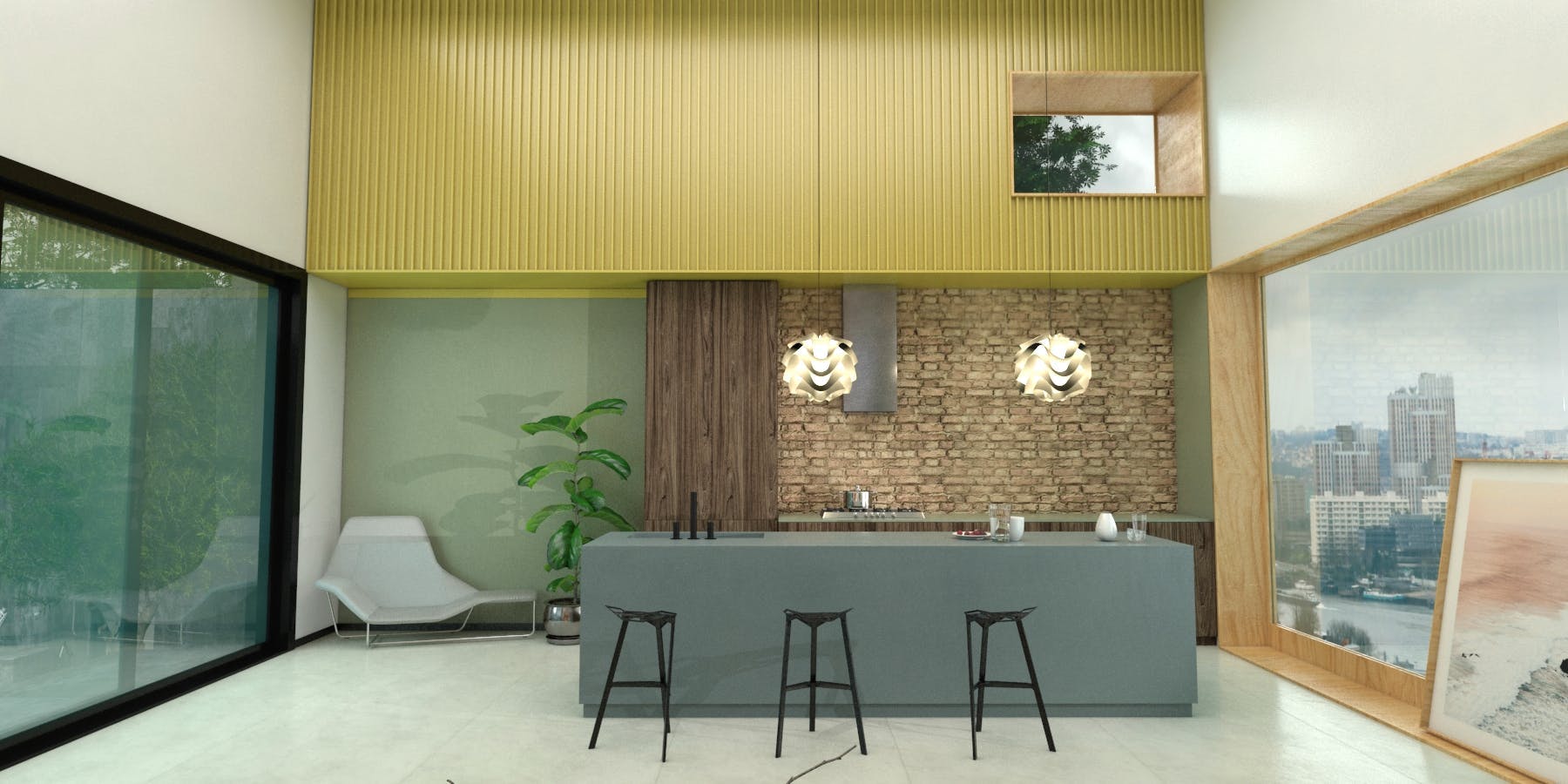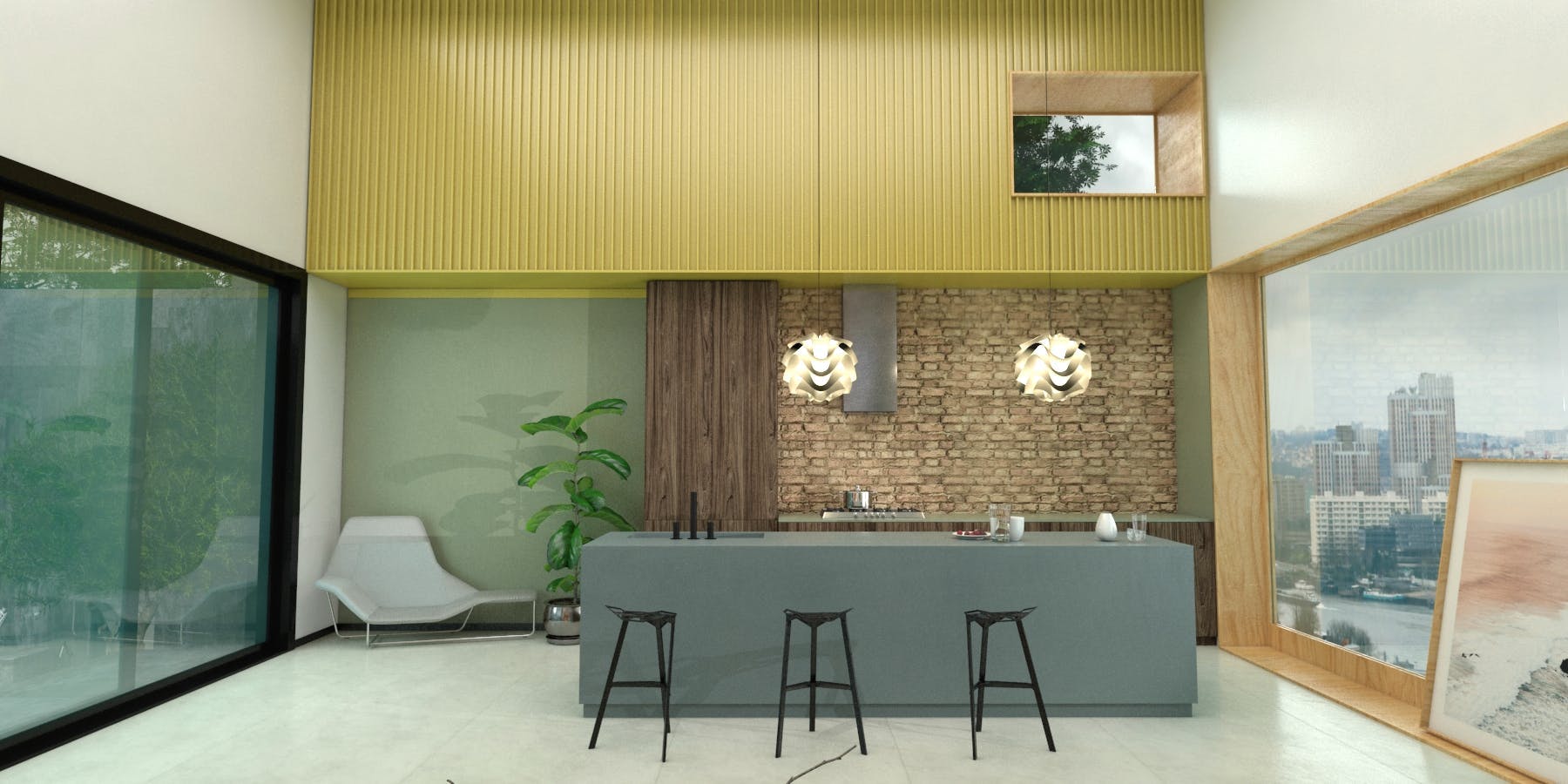 Cosentino gives a sneak preview of the new designs, colours, applications and technology that will be available in the coming weeks for Silestone®, Dekton® and Sensa by Cosentino®.
---
KBIS is an unmissable event for the world of kitchens and bathrooms in the United States. This year's edition will be held entirely
online
, 9-12th February.
"At Cosentino, we always make the most of difficult times to create opportunities for innovation and creativity.", says Eduardo Cosentino, Vice President of Global Sales and CEO of Cosentino North America. "We adapt quickly to changing circumstances and channel them into new developments that will both change people's views of our company and drive our sustainable leadership in the industry. We are very proud to say that our production processes are carried out using 99% recycled water and 100% renewable energy, as well as waste material."
Virtual Cosentino booth (bathroom)
New Silestone® colours with pioneering HybriQ+ technology
A new collection of Silestone® colours is currently in development and will be launched soon, representing a return to the origins of the brand and the company. The central themes of this new collection will be the Mediterranean, contact with nature and, above all, colour. This series brings with it a fresh new look for Silestone®, thanks in the main to the exclusive and pioneering HybriQ+ technology used in its production and first launched in October 2020. HybriQ+ involves a sustainable production process and a composition that uses a hybrid formula from mineral and reused raw materials, which also reduces the use of crystalline silica. Silestone® is moving towards a much more sustainable present and future, thus demonstrating its firm commitment to the circular economy and sustainable management.
Silestone® Loft, the first collection featuring HybriQ+
Following its successful launch in 2020, the Silestone® Loft series makes its debut at KBIS 2021. Its
five industrial inspired colours, Camden, Poblenou, Seaport, Nolita and Corktown, capture the essence of five iconic neighbourhoods with a distinctive urban and industrial look
. Silestone® Loft therefore became the first colour series to incorporate the HybriQ+ technology.
Dekton®, proposals paying homage to craftmanship
In the coming months, new colours featuring rich, deep textures that pay homage to craftsmanship will be launched for the ultra-compact Dekton® surface. Cosentino reinterprets the versatility, beauty and honesty of the work of master craftsmen through the technological and innovative approach of Dekton®, providing strength, durability and large format pieces. This new series joins the carbon neutrality achieved for the entire life cycle of Dekton® (from cradle to grave), covering Scopes 1, 2 and 3, from the extraction of the raw material, to the use of the product and the end of its life.
Virtual Cosentino booth (living room)
Virtual Cosentino booth (outdoor)
Sensa by Cosentino®, natural stone with exclusive protection
Sensa by Cosentino®, the natural stone with special anti-stain protection, is also present at KBIS 2021, featuring new designs in quartzite and granite for the North American market. Sensa by Cosentino® is an easy-to-maintain surface suitable for indoor and outdoor applications. The Sensa range by Cosentino® was developed in Cosentino Latina, a subsidiary of the company located in the Brazilian city of Vitória, which is also one of the main exporters of natural stone in Brazil.
Formats and 3D models
Virtual Cosentino booth (wellness space)
Gocce shower tray by Dekton®
. Featuring Dekton Grip+ tecnology that ensures safety and anti-slip properties, is a very attractive addition to the Cosentino portfolio. This shower tray is only 20 mm thick, lightweight and has the perfect slope to ensure the correct flow of water. It is a perfect addition to the bathroom and is available in a wide range of Dekton® colours and sizes.
Evita washbasin by Silestone®
. Thanks to Integrity technology, this washbasin is made in one piece, eliminating joints and ensuring perfect cleanliness and hygiene. The Evita washbasin has a curved, soft touch finish. Functionality, technology and integration join together to offer the perfect solution for the most demanding projects. Three basin sizes are available in a selection of Silestone® colours and tailor-made countertops.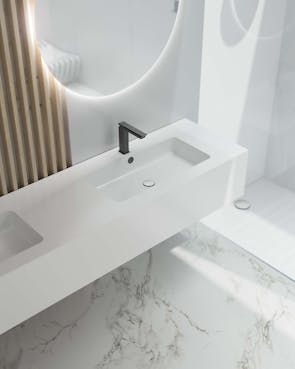 Dekton® Optimma
. For faster and easier installation of the most common interior cladding, such as shower or bathroom walls, Cosentino presents Dekton® Optimma, a new improved format for Dekton® Slim, only 4 mm thick. The new Dekton® Optimma has a size of 260x100x0.4 cm and is designed to take advantage of its total height, making it easy to cut, transport and handle.
Virtual talks
Cosentino will be holding a series of virtual talks, such as
"CEO Talks: behind the brand"
, featuring Bill Darcy, CEO of NKBA; Eduardo Cosentino, Vice President of Global Sales and CEO of Cosentino North America; and Patty Dominguez, Vice President of the Architecture & Design channel of Cosentino North America. On the other hand, John McCalin will moderate the talk "
The rise of outdoor kitchens: profit from the outside", featuring Matt Herbert, founder and General Manager of Sherwood Outdoor Kitchens; and Young Huh of Young Huh Interior Design.