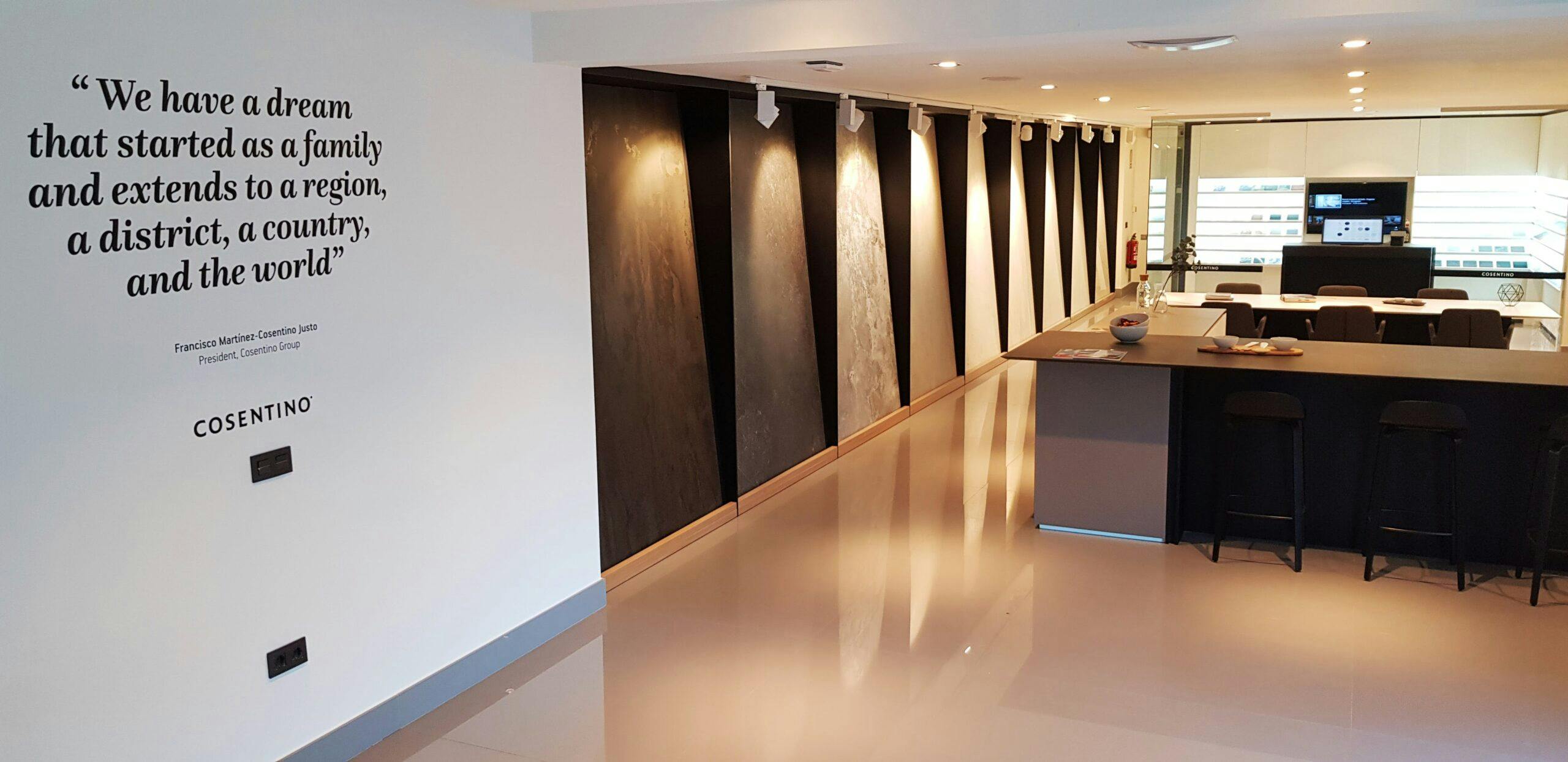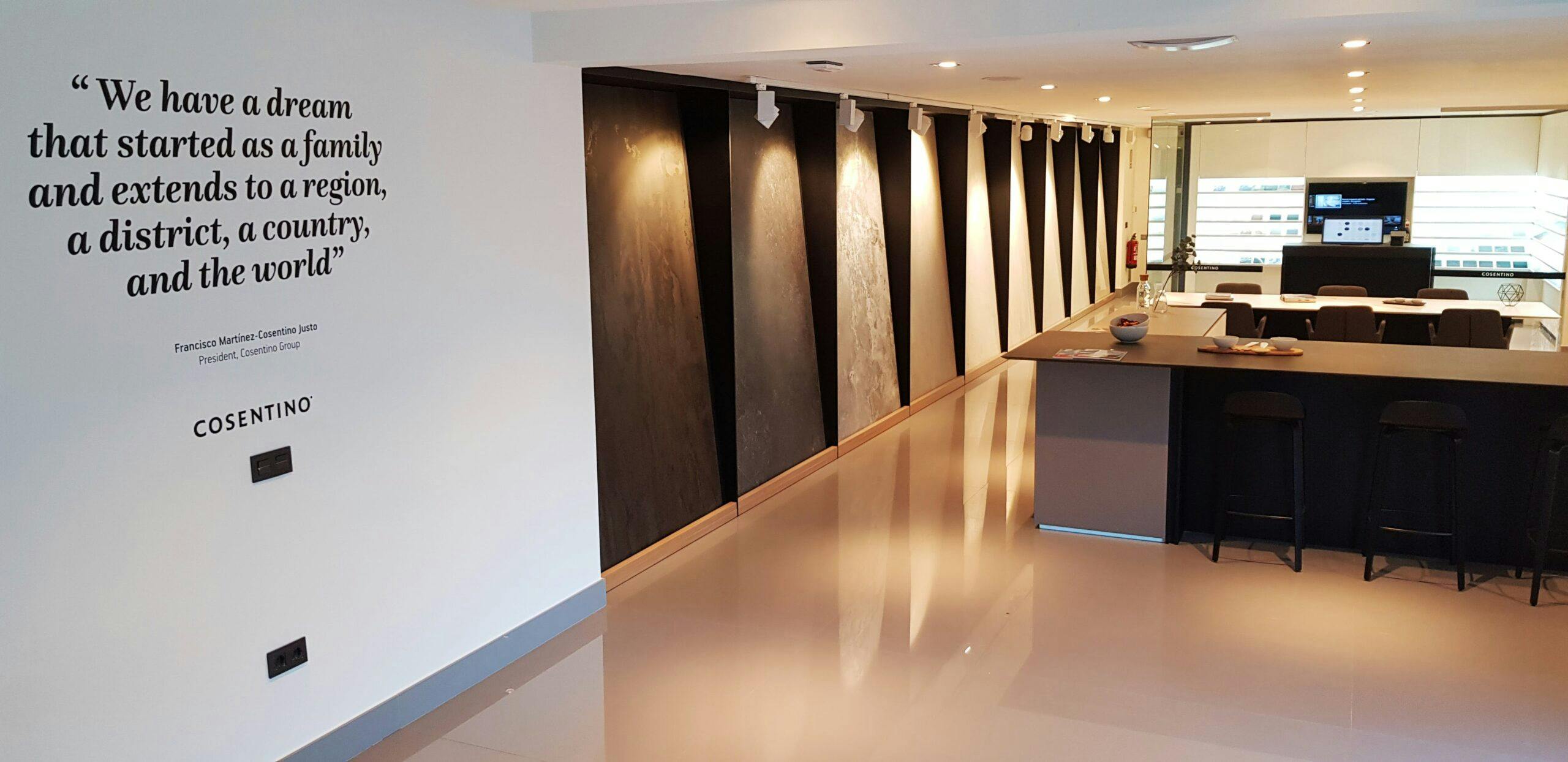 Cosentino Barcelona Center presents new showroom
https://www.youtube.com/watch?v=stEwUMM_5JM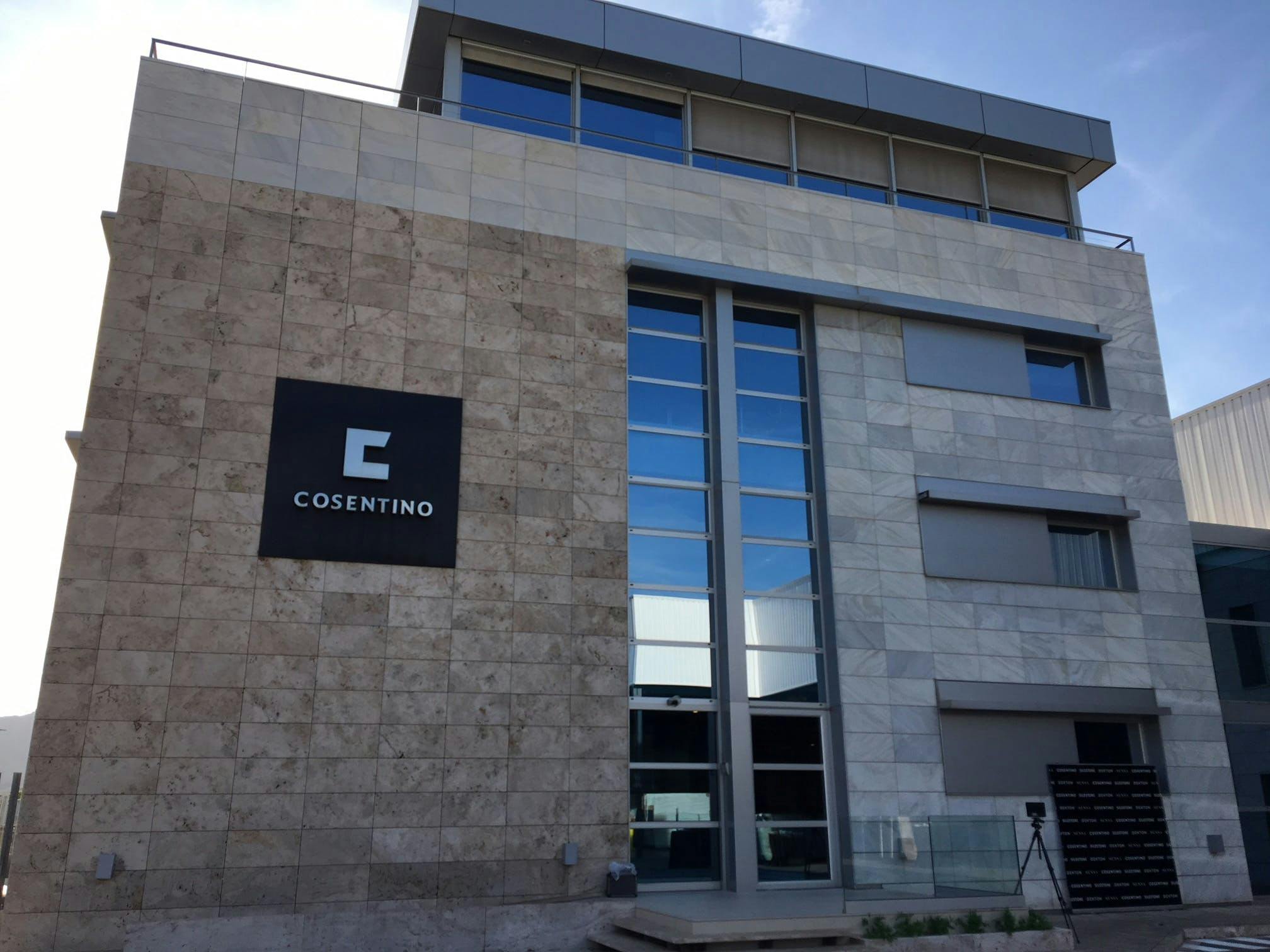 Cosentino Group 
presents a new exhibition centre within the
Cosentino Barcelona Center
, located in Sant Feliú de Llobregat (Barcelona). Covering more than 230 m2, this renovated space is an upgrade to its facilities which 15 years ago were created on the ground floor of the Cosentino Center in Barcelona, with the purpose of offering better quality and service to the many visitors welcomed by the commercial facility of this Spanish multinational.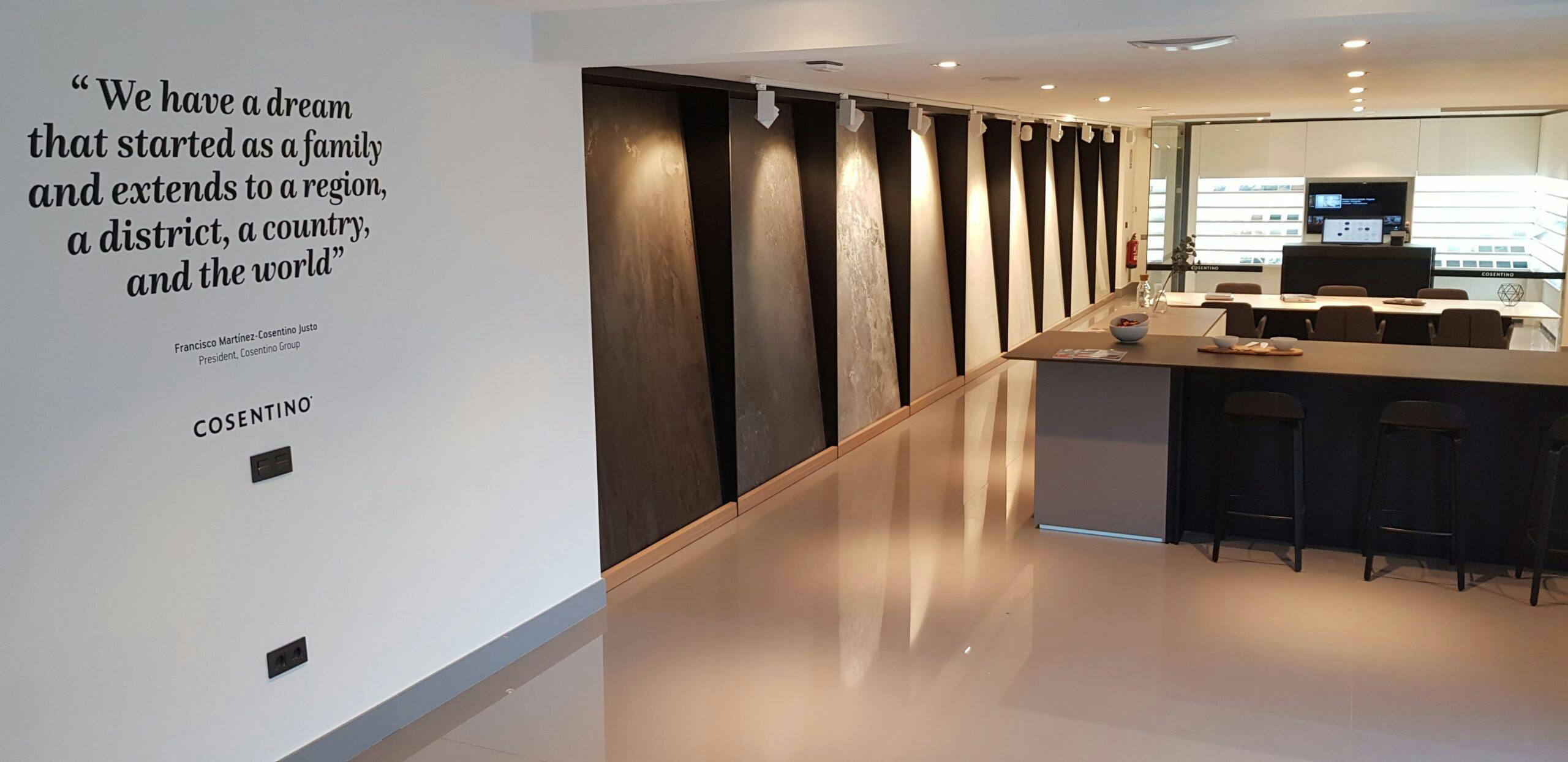 The renovation, which has involved costs of Euro 440,000 includes functional and elegant kitchen and bathroom areas; a dynamic kitchen to present live cooking shows; large-scale displays of innovative surfaces such as Silestone®, Dekton® and Sensa by Cosentino®; a structural example of a ventilated facade; and a spectacular interactive library of samples. The remodel has also provided a new and better location for the training room and the aesthetic modernisation of the kitchen surfaces warehouse.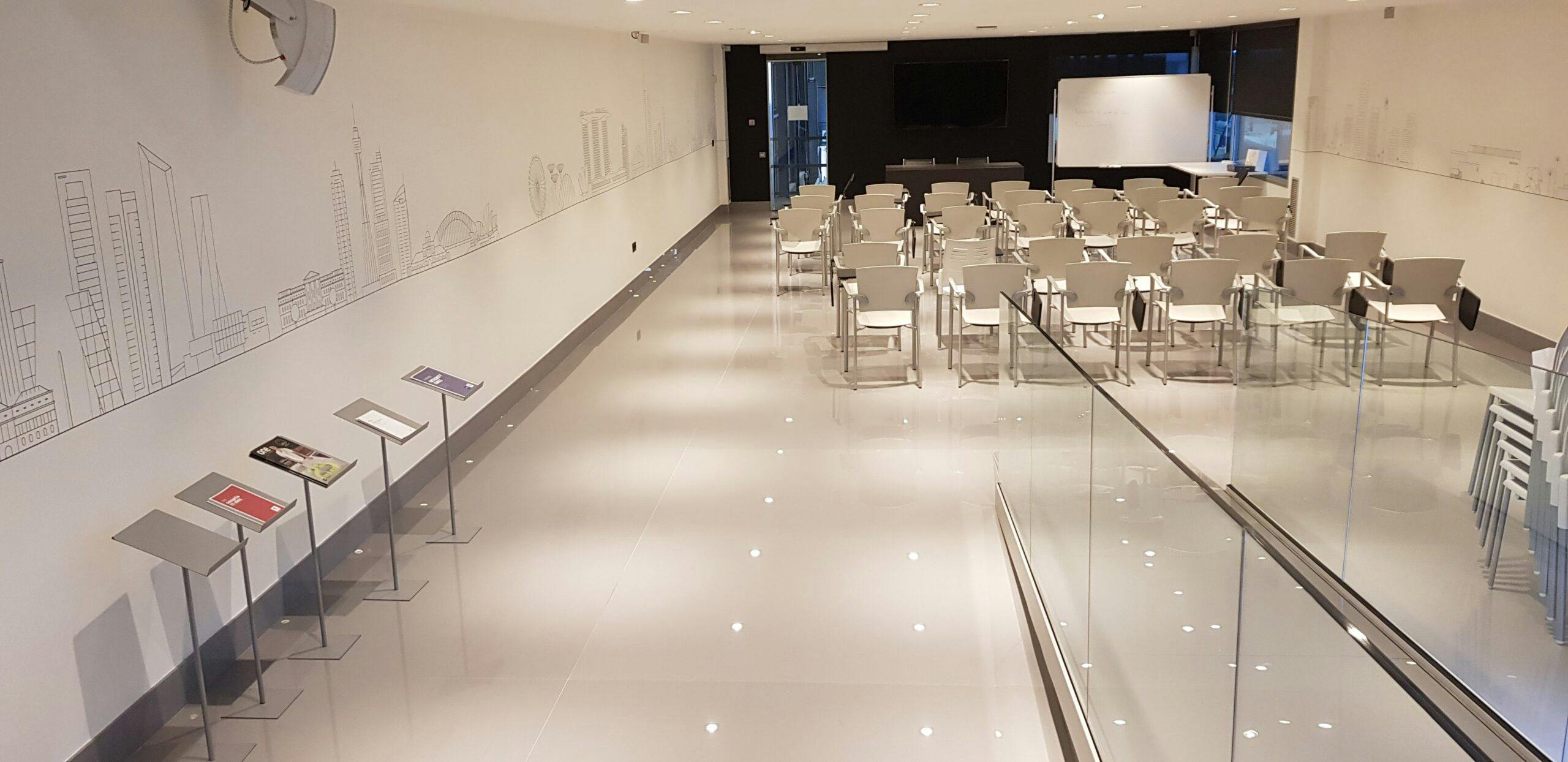 "This remodel precedes and compliments the opening of Cosentino City Barcelona which will take place next year (2019), thus becoming the second facility of this type in Spain and the 13th throughout the world. In fact, the makeover given to the exhibition area of the Cosentino Center in Barcelona goes in line with the Cosentino City aesthetic, spaces that have become a real inspiration for designers, architects and end-clients," stated Eduardo Martínez-Cosentino Ramos, Grupo Cosentino's Sales Director for Iberia.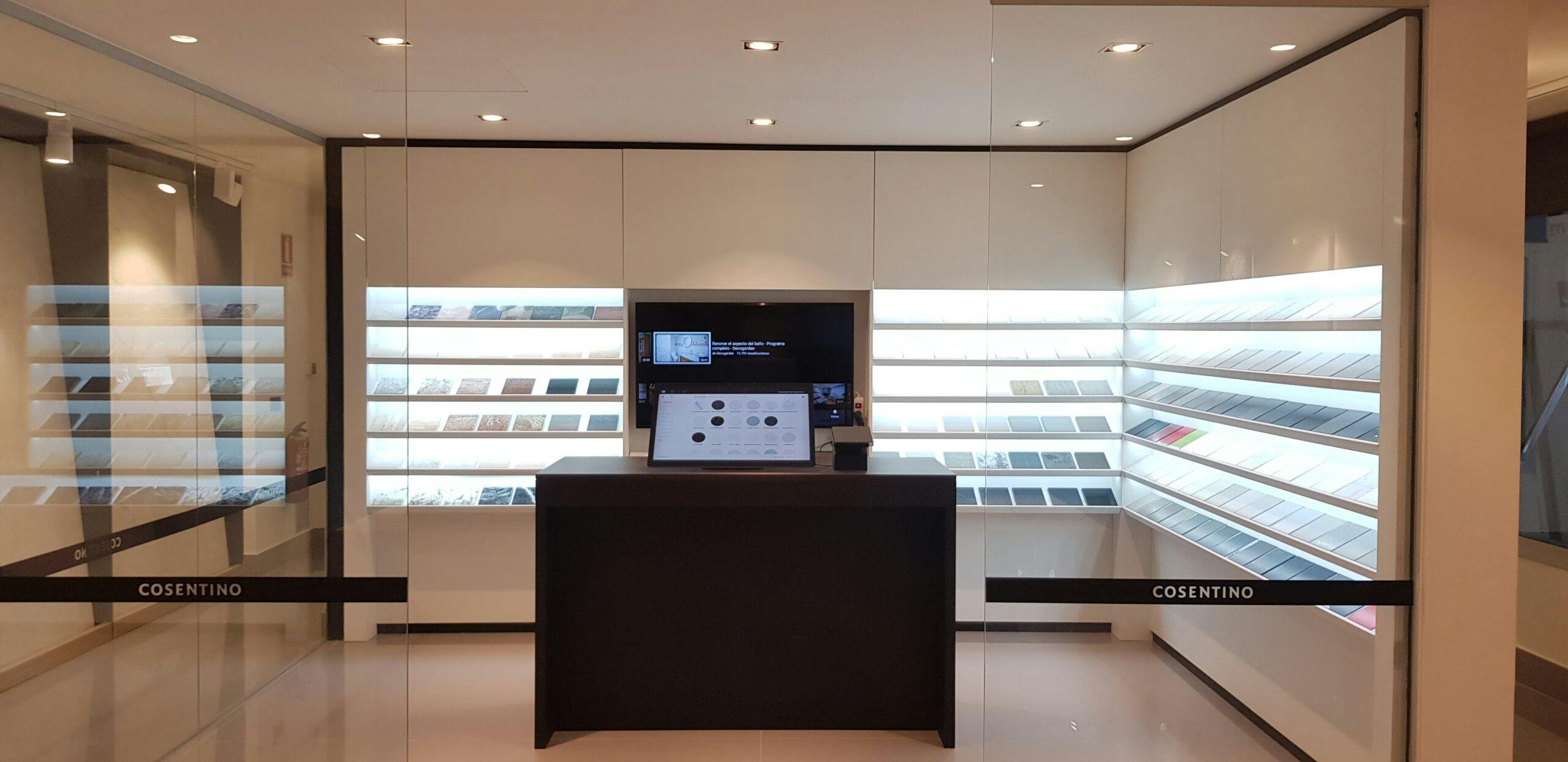 The opening ceremony, held last night, was attended by some 250 people. The event was chaired by Eduardo Martínez-Cosentino Justo, one of the founders of Cosentino Group; Eduardo Martínez-Cosentino Ramos, Sales Director for Cosentino Iberia; and the Area Manager of Cosentino Barcelona Center, Vicente Martínez-Cosentino Ramos. Also present was the person in charge of the renovated showroom, Blanca Ballesteros.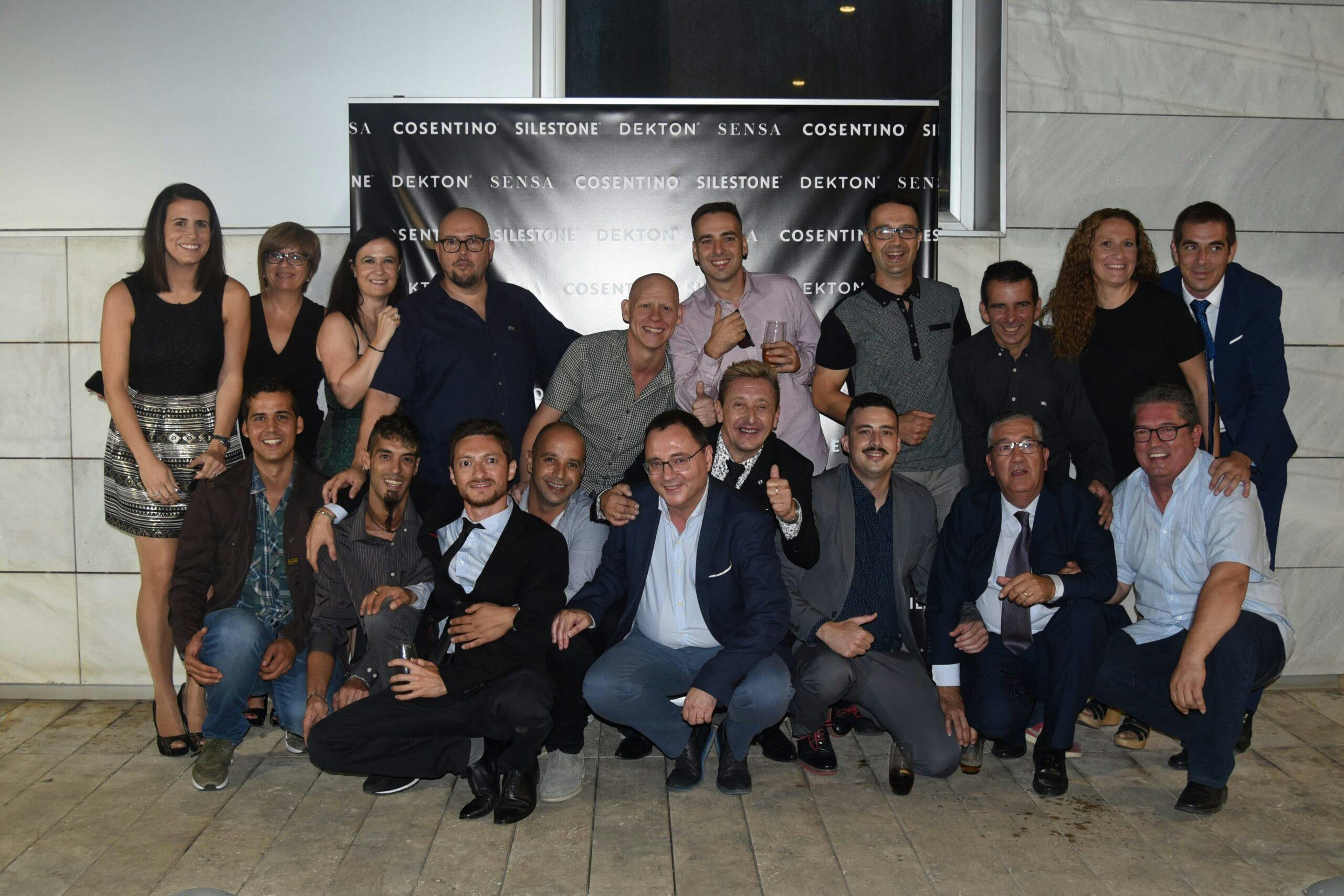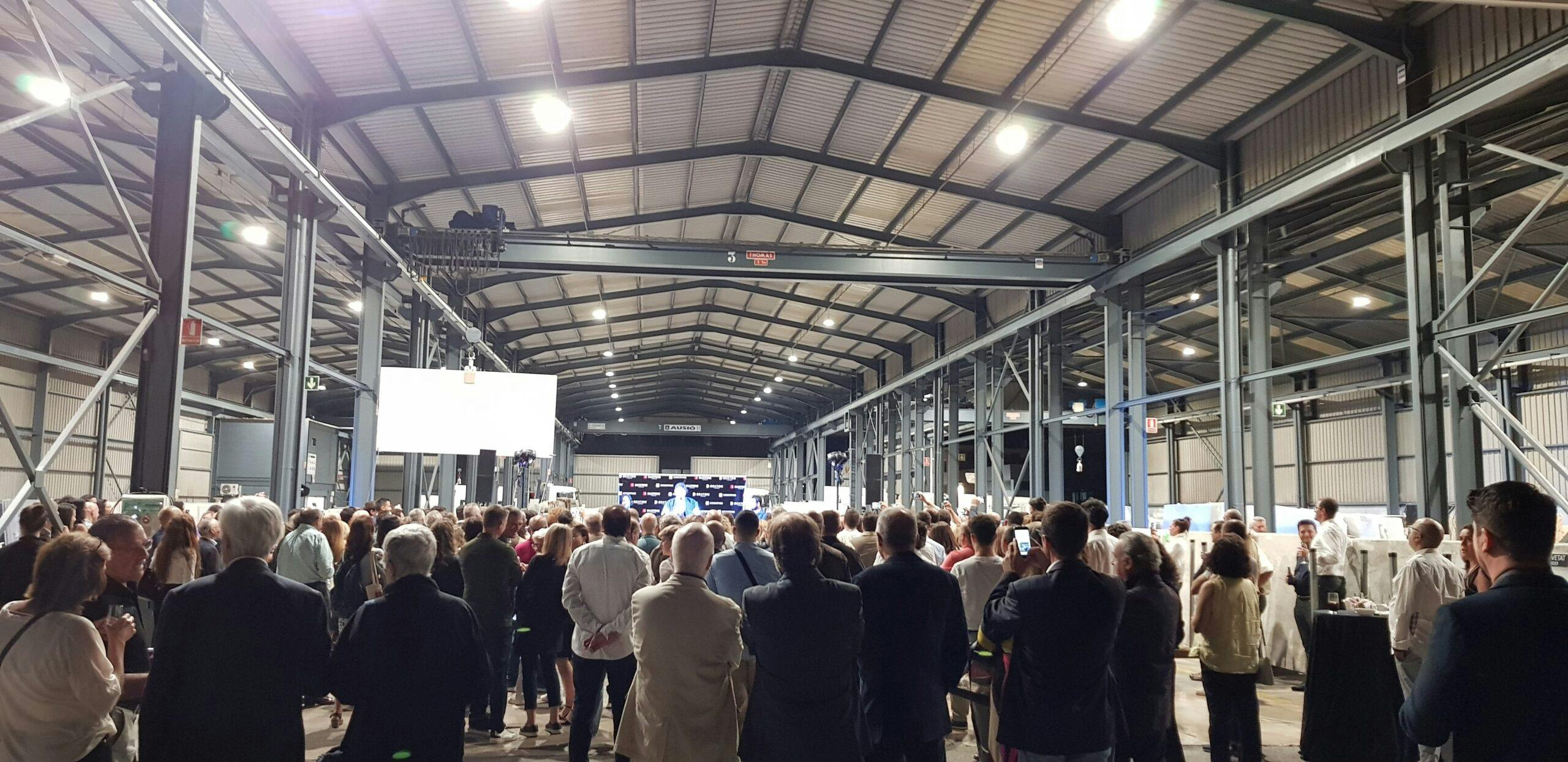 During the evening, the guests were able to see the latest ideas Cosentino has launched for Silestone®, Dekton® y Sensa®, as well as enjoying live music from the signer Antonio Orozco.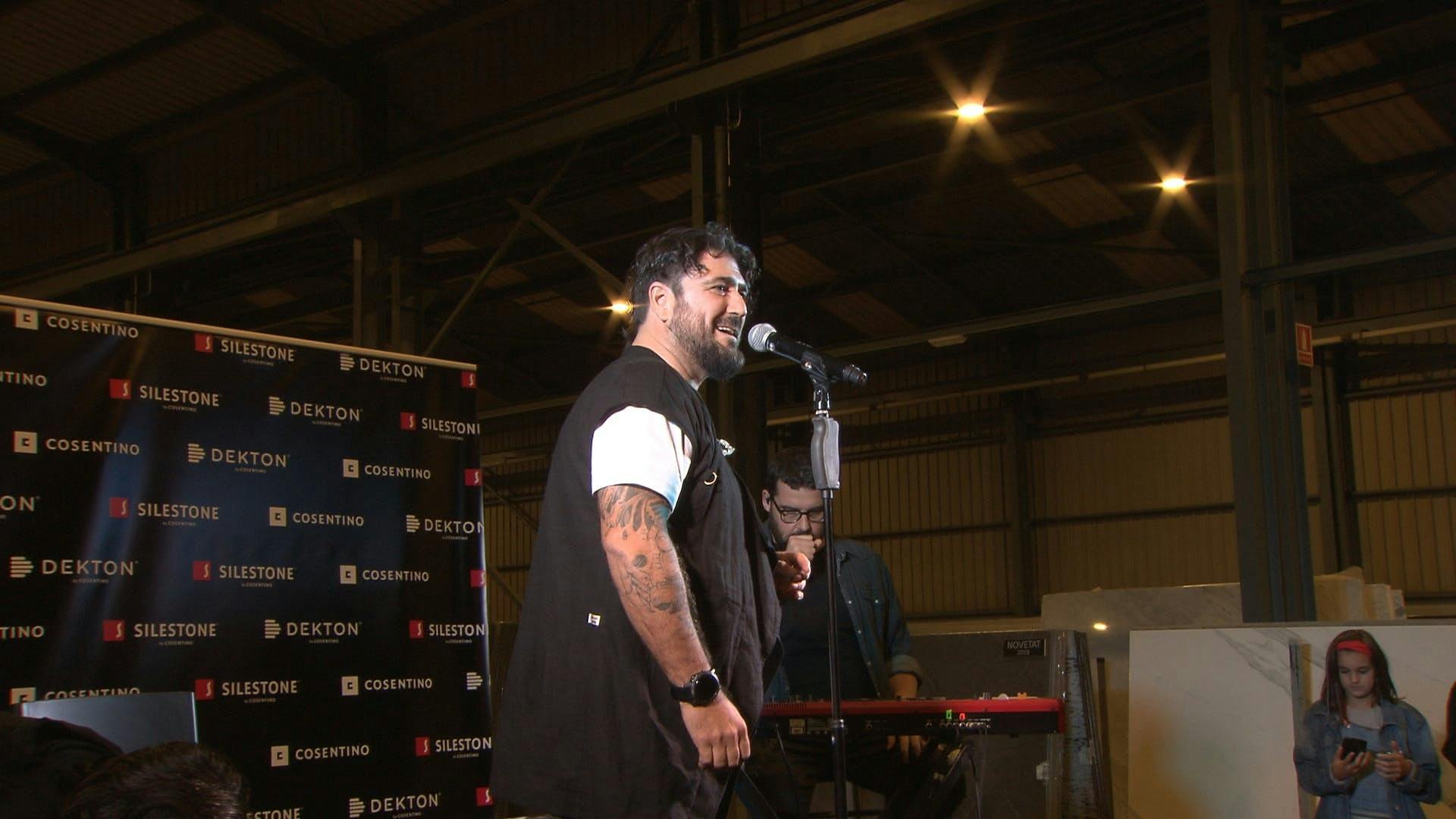 More information: PR_Cosentino Center Barcelona presents new showroom