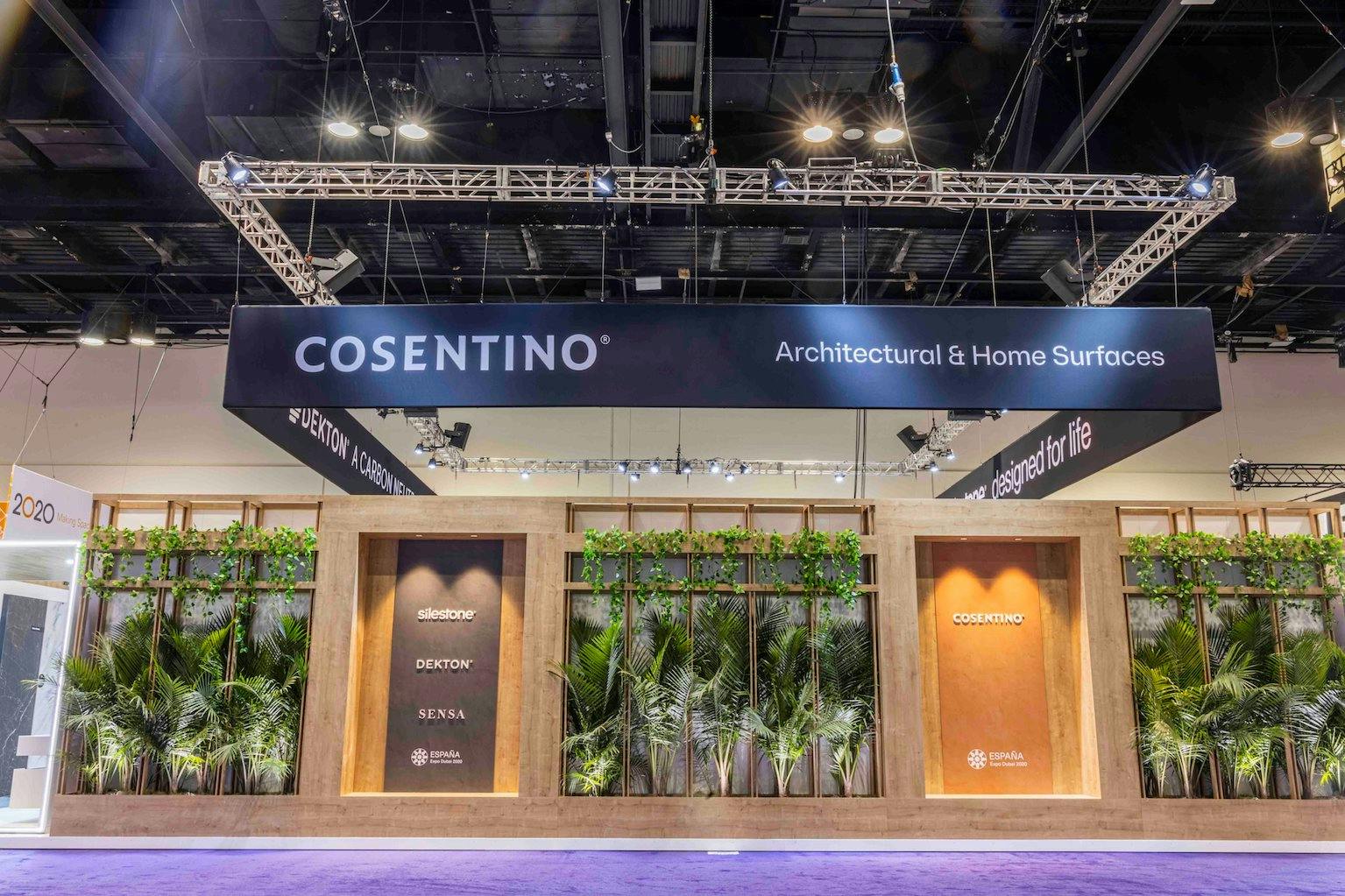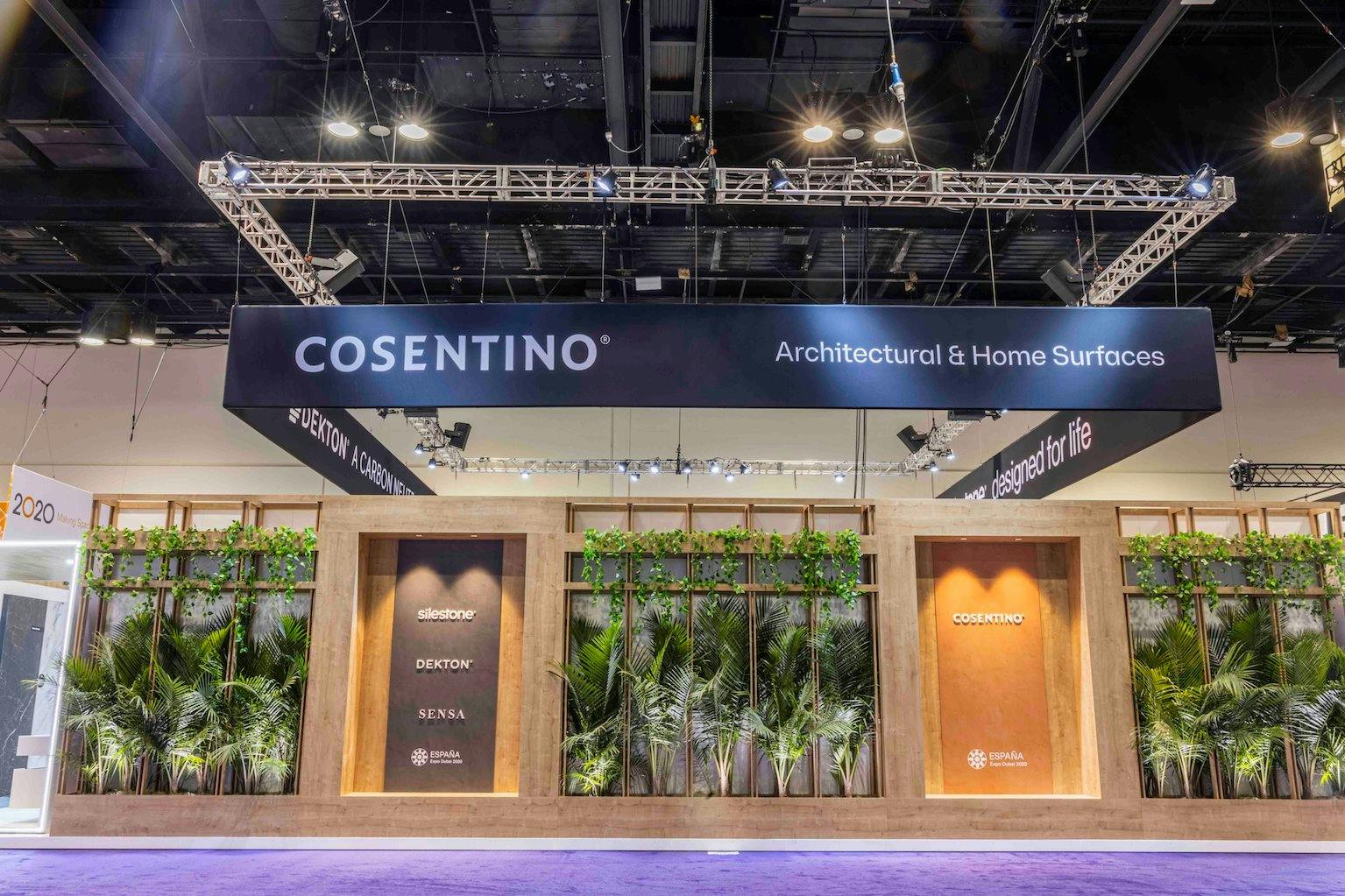 Cosentino celebrates new product innovations at KBIS 2022
Disruptive innovations such as HybriQ® Technology for Silestone® or new Dekton® collections defines the Cosentino' presence at the Kitchen & Bath Industry Show (KBIS) that is being held from February 8 to 10 in Orlando (Florida).
---
Cosentino Group reveals stunning product innovations across its Silestone® and Dekton® portfolios at the Kitchen & Bath Industry Show (KBIS) in Orlando, FL on February 8-10, 2022. The Both of Cosentino, which has been attending the fair since 1999, is located at #W1401.
The Opening Ceremonies, held yesterday and organized by the promoter of the event, the National Kitchen and Bath Association (NKBA) of the United States, was attended by more than three thousand professionals, and was officially opened by Massimo Ballucchi, VP of Kitchen and Bath Busines of Cosentino North America. The event also had the outstanding introduction of the NBA legend, Magic Johnson.
Most notably at KBIS 2022, Cosentino celebrates a major milestone in its sustainability journey: 100% of all Silestone® colors manufactured by Cosentino are made with HybriQ® by Silestone® technology. Revolutionizing the quartz surfaces and engineered stone industry, HybriQ® is the first sustainable technology of its kind and is a result of Cosentino's investment of more than €12 million euros and over 1,200 hours of research and development.
HybriQ® involves two important elements: a new production process and a new product composition. In terms of composition, HybriQ® uses a new hybrid formulation of raw mineral materials and recycled materials, while delivering equal or better performance as quartz, as recently verified by the certification company DNV GL– Business Assurance, and maintaining the technical performance and timeless beauty Silestone® is known for.
"2022 is a pivotal year for Cosentino, and we couldn't be prouder to announce that all Silestone® colors developed by Cosentino are made with HybriQ® or HybriQ+® technology. The world has changed, the consumer has changed, and responsible, sustainable solutions are now a necessity," said Eduardo Cosentino, VP Global Sales of the Group and CEO of Cosentino North America. "While this milestone is just one of our many sustainability-focused initiatives, it's a critical step forward for Silestone® and for the industry as a whole, as we continue to demonstrate that it's possible to create sustainable products without compromising on design or performance."
Silestone® Sunlit Days and Ethereal with HybriQ® Technology
Two of the first Silestone® collections made with the new HybriQ® technology are on display for the first time at KBIS 2022, following their launch in 2021, to allow attendees to see the collections' design details and unique textures first-hand.
Silestone® Sunlit Days is Cosentino's first-ever carbon neutral collection. With a robust color offering inspired by nature in the Mediterranean, Sunlit Days includes five hues: Faro White, Cincel Grey, Arcilla Red, Cala Blue, and Posidonia Green. The new colors offer a wide range of applications with the potential to serve not only as countertops but also as backsplashes or wall cladding in high-moisture or high-traffic areas. 
Silestone® Ethereal is marble-inspired and includes four colorways: Dusk, Haze, Glow and Noctis. The collection offers an artistic interpretation of the fleeting, heavenly patterns cast in the sky. It showcases fine lines in deep hues against a white canvas that captures the interplay of color and light seen from dawn to nightfall.
Dekton® Gocce Shower Trays and Silestone® Evita Bathroom Sinks
Dekton® Gocce Shower Trays and Silestone Evita Bathroom Sinks offer stylish and cohesive design solutions with unmatched durability to elevate any bathroom space. The Dekton® Gocce Shower Tray Collection provides a simple yet functional tray design that can easily be adapted into any bathroom space. Available in some concrete Dekton colours and two size formats, Gocce offers a hygienic, stylish, and sleek shower tray manufactured with Dekton Grip+ for safety and slip-resistance. The ultra-lightweight trays have a perfected slope for optimal water flow and are only 20 mm thick.
The Silestone® Evita Bathroom Sink Collection provides visual unity and seamless integration with the surrounding countertop through jointless design. The sink can mesh perfectly with the vanity or serve as an accent piece in the bathroom. Made from a single piece of Silestone®, the sleek design eliminates the joints between pieces to ensure perfect cleanliness and hygiene. The collection is offered in some specific Silestone® colours and comes available in a range of custom countertop sizes.
New proposals for Dekton® by Cosentino
Innovative patterns and colours, deep textures, and new collections will be released this year for the ultracompact Dekton® surfaces, and all of this will be revealed exclusively these days at KBIS 2022. Series already advanced in different sector fairs during 2021, such as Kraftizen, and new collections will serve to consolidate the offer of this brand that has conquered designers and architects from all over the world.
These new releases joins the carbon neutrality achieved for the entire life cycle of Dekton® (from cradle to grave), covering Scopes 1, 2 and 3, from the extraction of the raw material, to the use of the product and the end of its life. This milestone further confirms the good practices of the Cosentino Group in terms of sustainability and environmental management.