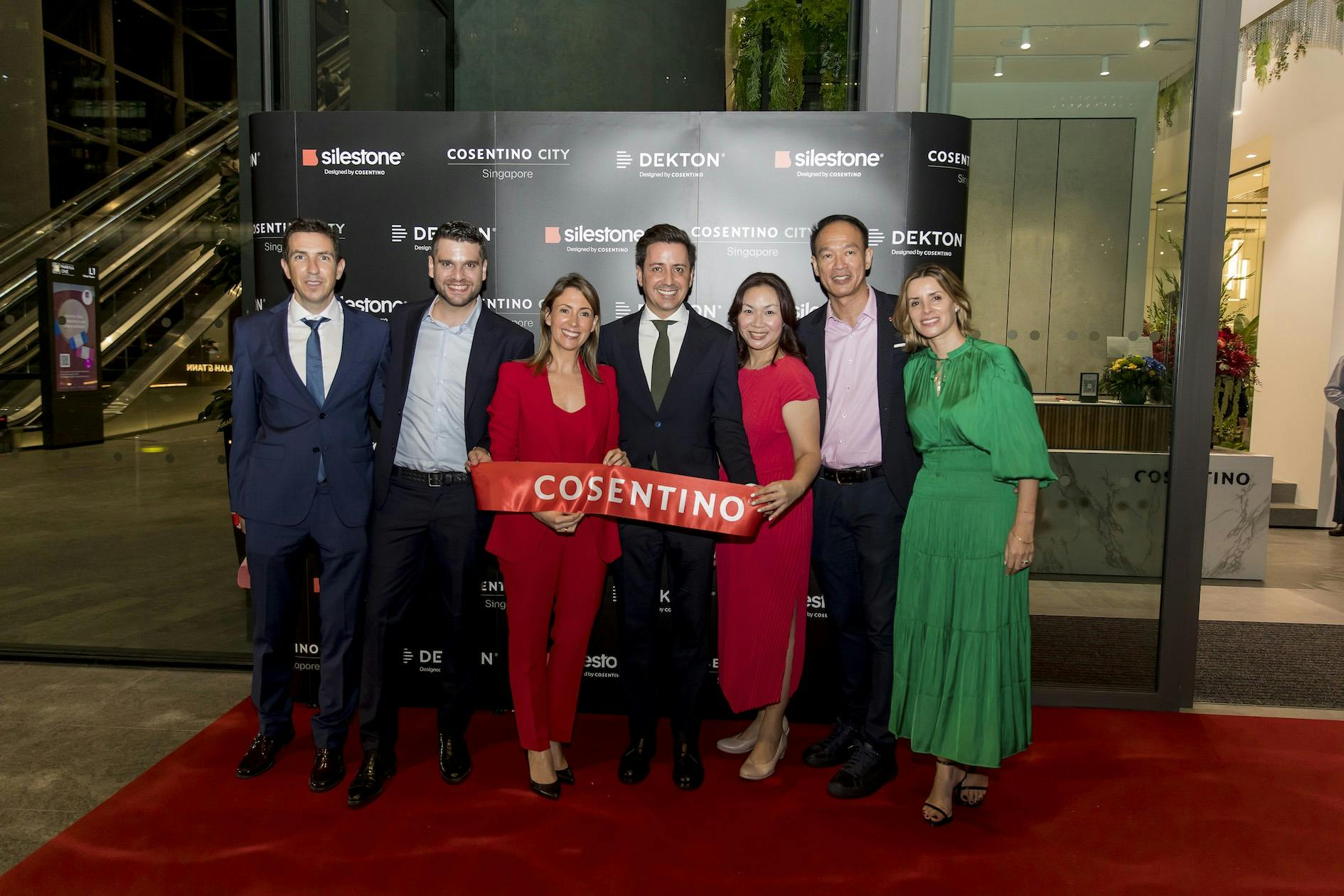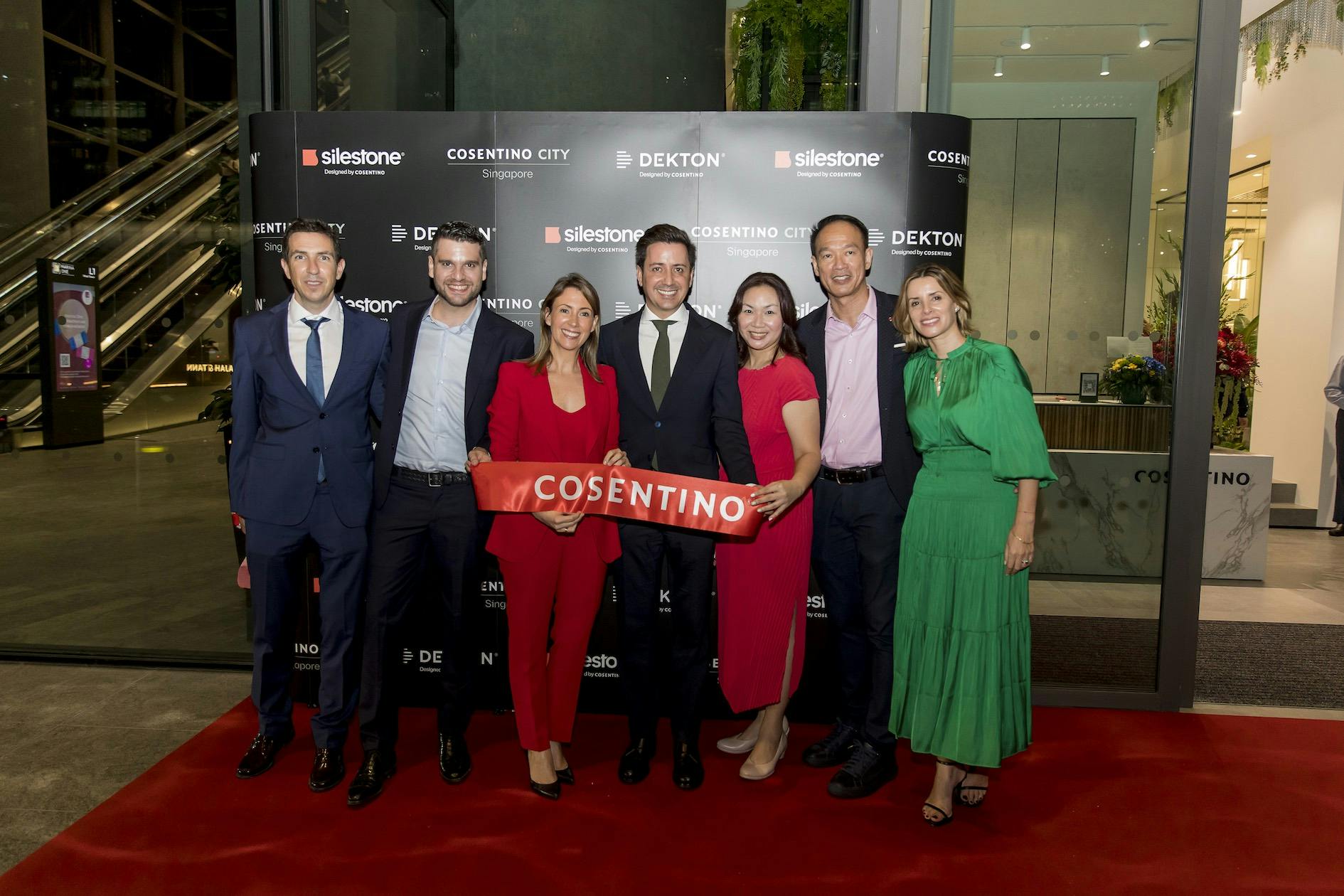 Cosentino celebrates reopening of Singapore City
Cosentino Group reveals its newly renovated showroom, Cosentino City Singapore, in a new location in The Heart at Marina One, the epicentre of the nation's Central Business District.
---
This City marks a new beginning for Cosentino in its business expansion in Asia-Pacific (APAC) since its entry in 2014, with its first showroom located along Duxton Road. Coupled with the company's regional logistic centre located in Gul Avenue, Singapore now serves as the headquarters and business hub for the APAC region, representing a major strategic move to drive the growth of one the world's leading architectural surfaces company in some of the fastest growing markets in the world. Cosentino now boasts 19 Citys across five continents after the recent opening of Paris.
"Singapore is vital to our commercial and distribution network in the APAC region where we are witnessing record breaking growth. We are truly excited with the unveiling of the new Cosentino City Singapore in the bustling CBD to cater to our growing portfolio of partners and customers," quips Pilar Martínez-Cosentino on the reopening of Cosentino City Singapore.
The reopening took place this week during two days in which the Cosentino Singapur team held several presentations with proffesionals and leaders from architecture and design communities. Officially event was celebrated on Tuesday with the attendance of Pilar Martínez-Cosentino, Cosentino Group EVP; Eduardo Cosentino, CEO of Cosentino NorthAmerica and EVP of Global Sales; and Álvaro González, APAC Sales VP.
The 4,000 square-foot state-of-the-art showroom forms an expansion of the revamped next-generation Cosentino City concept globally, where highly immersive digital tools transform the showroom experience into a holistic design hub. Design and architecture professionals, as well as end consumers can experiment, innovate and find inspiration with various Cosentino cutting-edge materials. It also serves as a meeting and working point for architects and designers.
Designed by the Cosentino City design team in Spain, the new Singapore City location consists of multiple areas featuring Silestone®, Dekton® and Sensa® brands. The impressive 10-meter-tall ceiling height gives depth to the space and allows for a showcase of various indoor and outdoor application such as wall cladding and façade applications. The space also includes multipurpose and open-plan areas for workshops and events.
One of the differential aspects of Singapur is that it's the first City to showcase Dekton® ultra-slim wall cladding application with a thickness of mere 4 millimeters and a height of 6.25m. The digital galleries feature examples of various applications of Cosentino materials, from flooring to ventilated façade, and from kitchen to bath.
"Cosentino City Singapore is an engaging space where we build a community by engaging our partners and customers at a personal level. It is a space where brilliant design minds share the latest trends, tastes and knowledge, which also helps us gain insights to continue innovating and staying ahead of our competitors," says Celine See, Showroom Manager of Cosentino City Singapore.
Hi-res images of Cosentino City Singapore can be downloaded here