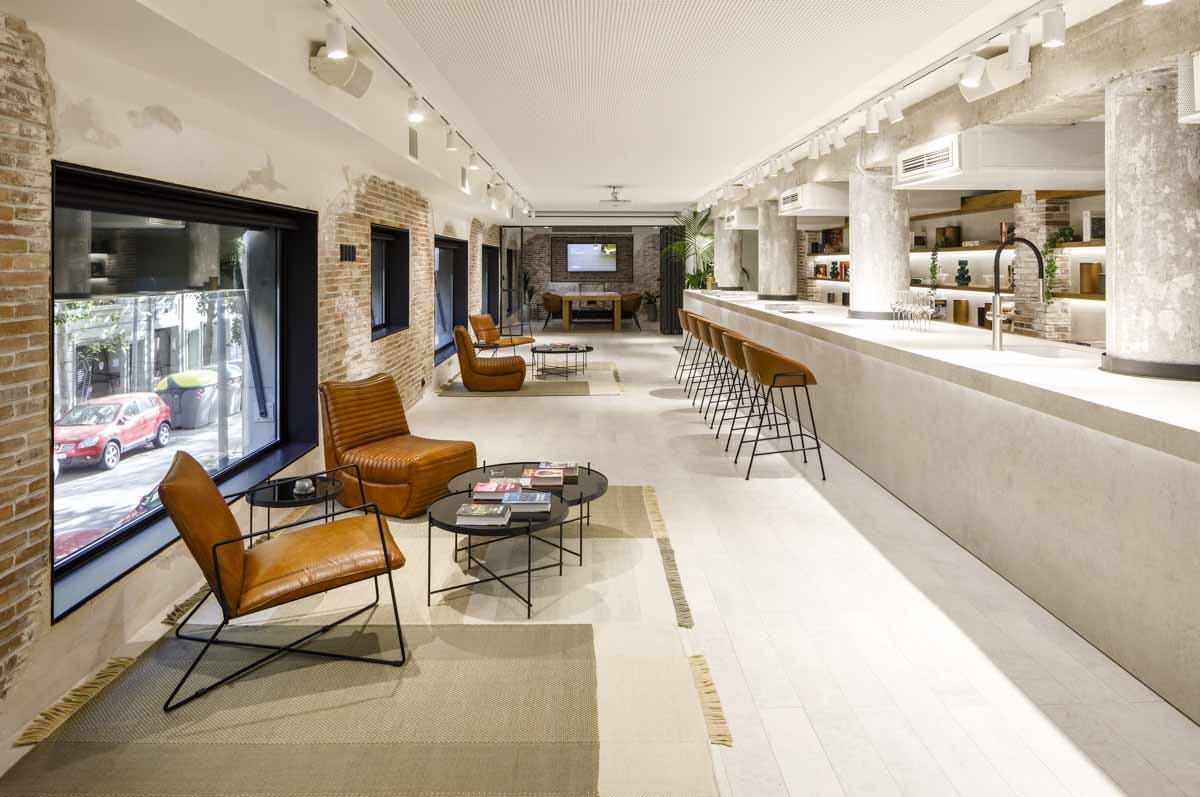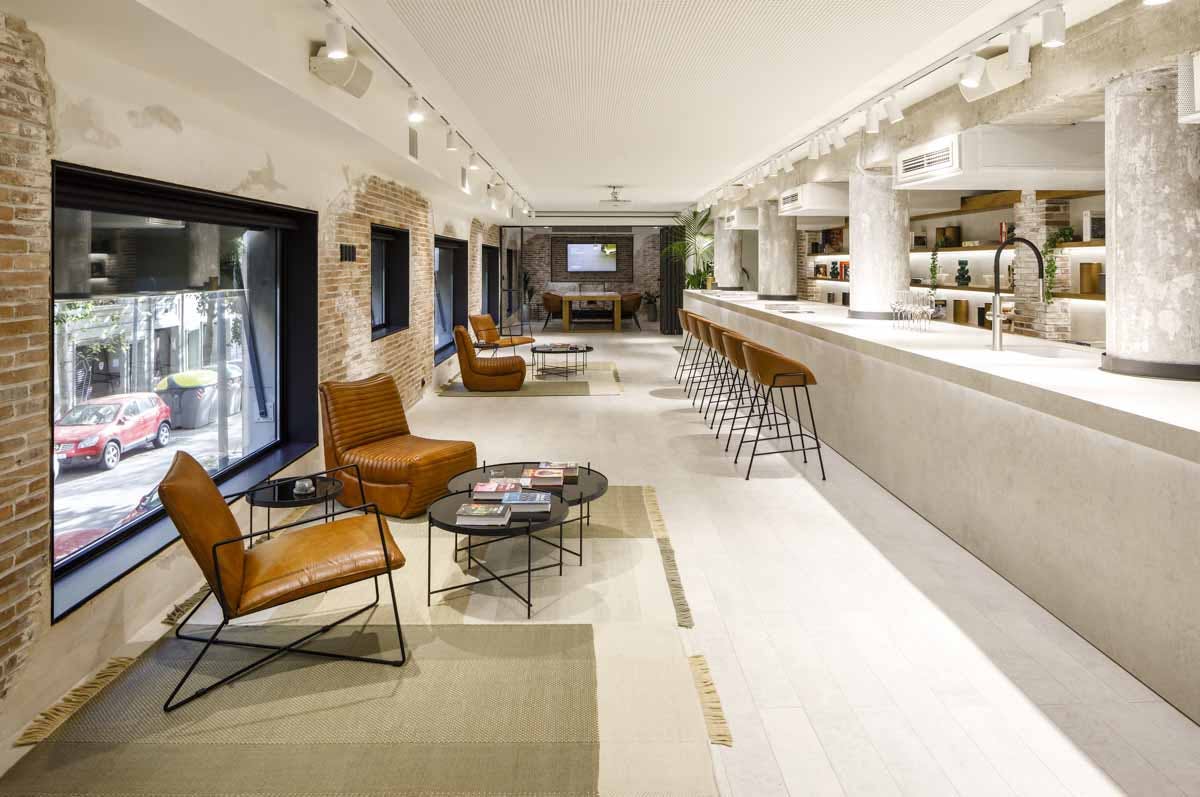 Cosentino City Barcelona celebrates its first anniversary
Cosentino City Barcelona celebrates its first anniversary, after becoming a benchmark for architecture and design professionals in Barcelona and Catalonia. Its launch marked the beginning of the new 2.0 model of the 'Cosentino City' concept, where digitalisation is a priority, along with the incorporation of cutting-edge technology and experimentation with materials.
Under the slogan 'Get Inspired', the opening ceremony of this new Cosentino showroom had to be postponed due to the health pandemic and travel restrictions; however, the whole team reinvented themselves, embraced technology and held several completely virtual openings, without losing any of the charisma and inspiration that surrounds each of the company's events.
After just one year, Cosentino City Barcelona has had a hectic calendar of actions; in terms of numbers, more than 100 online and offline events have been held and more than 2,280 people have visited this space, including architects, decorators, interior designers, kitchen and bathroom shops, marble customers, professionals from the construction and hotel sectors, the media and end customers.
Cosentino City Barcelona is an information and selection centre for Cosentino materials. Dozens of professionals and end customers visit the showroom every day, consolidating its position as a powerful commercial, communication and marketing tool.
Isabel Martínez-Cosentino Ramos, Cosentino City Barcelona Manager: 'Cosentino has shown throughout its history that it has been able to overcome adverse situations with strength and perseverance, and we have done so in the creation of this Cosentino City. It has been a year of reinvention and improvement to show the industry professionals that it is the best place for them to be inspired and come together. Its design, facilities, and excellent location (Avinguda Diagonal 497), as well as the wide variety of products on display and, of course, the extensive programme of activities we have planned, make Cosentino City Barcelona a benchmark for the Catalan professional community'.
Cosentino City Barcelona
The impressive 700 m2 space represents an innovative distribution and display model. In this centre, digitalisation, experimentation with materials, large format and a wide variety of applications come to the fore to highlight the beauty, functionality and performance of Cosentino products. The Cosentino City concept provides a comprehensive inspiration platform and a meeting and working point for architects and designers.
Arranged over three floors, Cosentino City Barcelona consists of multiple areas featuring the presence of the main brands (Silestone®, Dekton® and Sensa) in large format; various digital areas; material and application galleries; work and inspiration spaces, and multipurpose and open-plan areas for events. Among them is Atelier Lab, designed as a workshop and a complete library of materials, not only by Cosentino, but of any other type (wallpapers, fabrics, books, handles, taps, lighting, etc.). In this space, the architect and designer can find inspiration and develop their project from start to finish, with the support of a large team of professionals at their disposal.