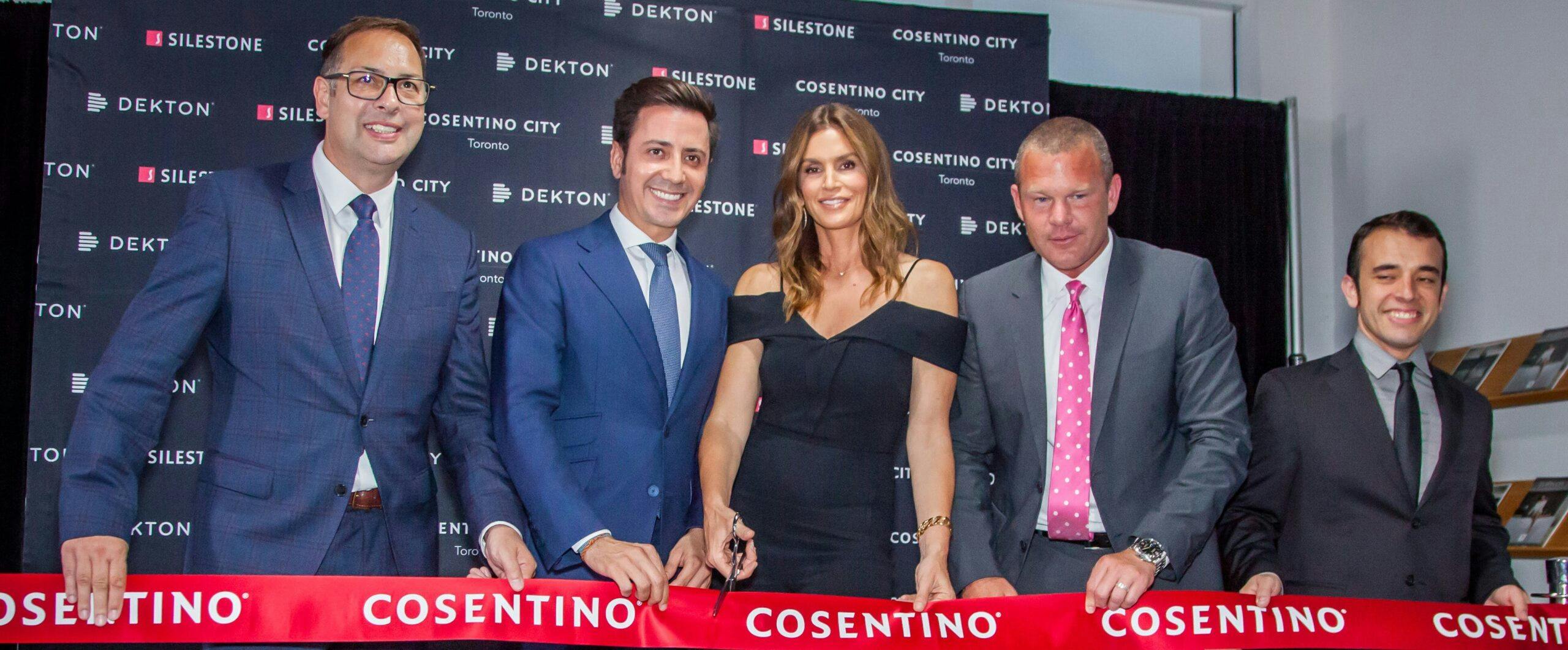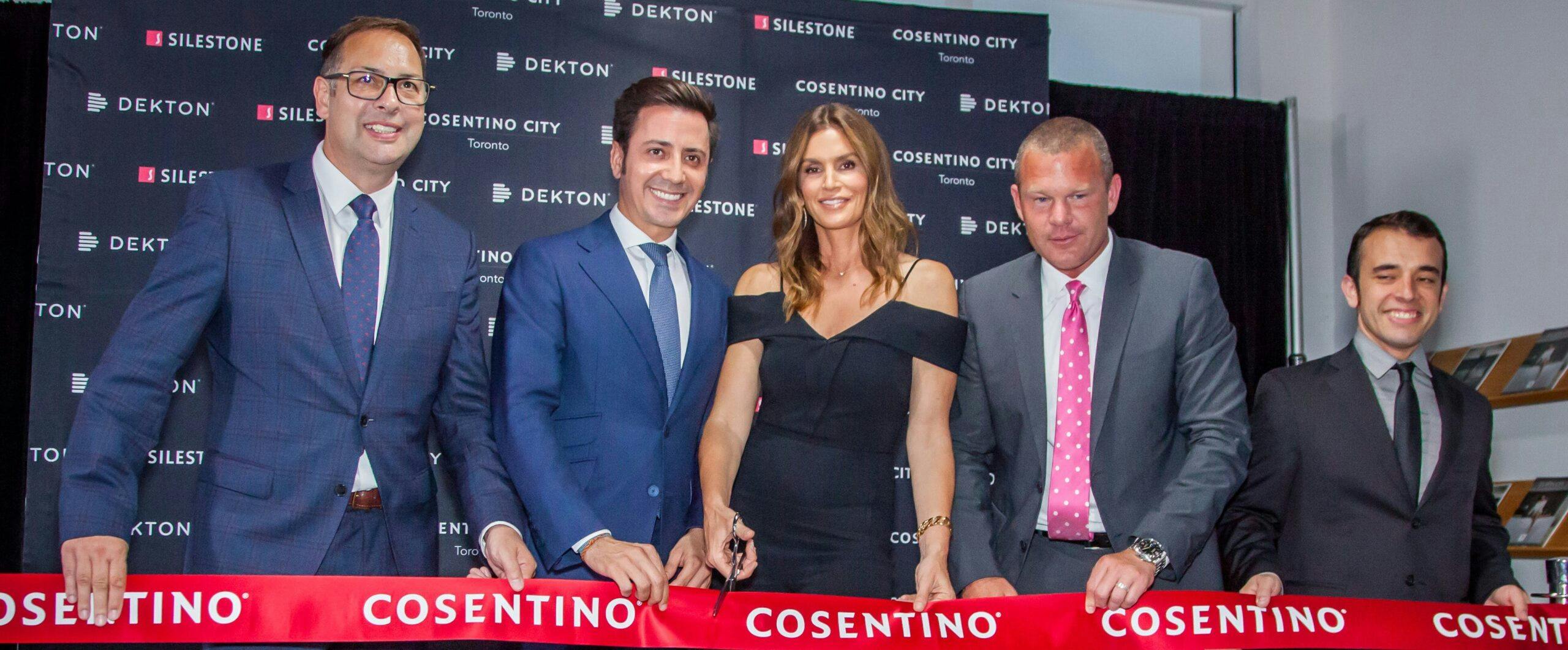 https://youtu.be/hOonxhCg5k8 Cosentino Group held a spectacular event last night in Toronto, Canada, for the grand reopening of its renovated showroom in Ontario's provincial capital. The event featured the participation of international top model and businesswoman Cindy Crawford, who has been the face and ambassador of Silestone®.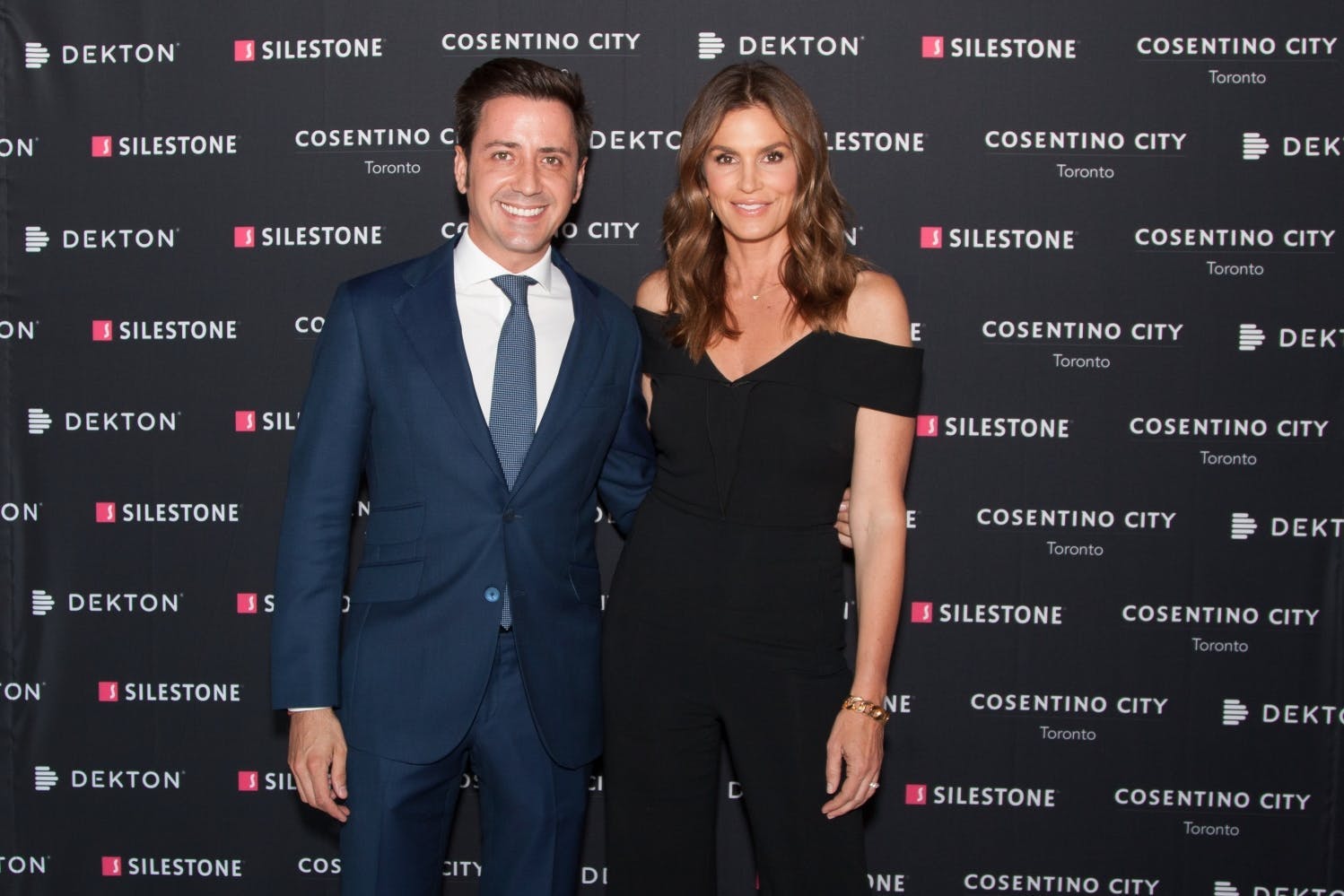 Besides hosting the event and performing the ceremonial ribbon-cutting, she participated in an interesting discussion on cuisine, decor and lifestyle with chef
Grant van Gameren
, moderated by Lynda Reeves,  publisher and founder of House & Home Magazine.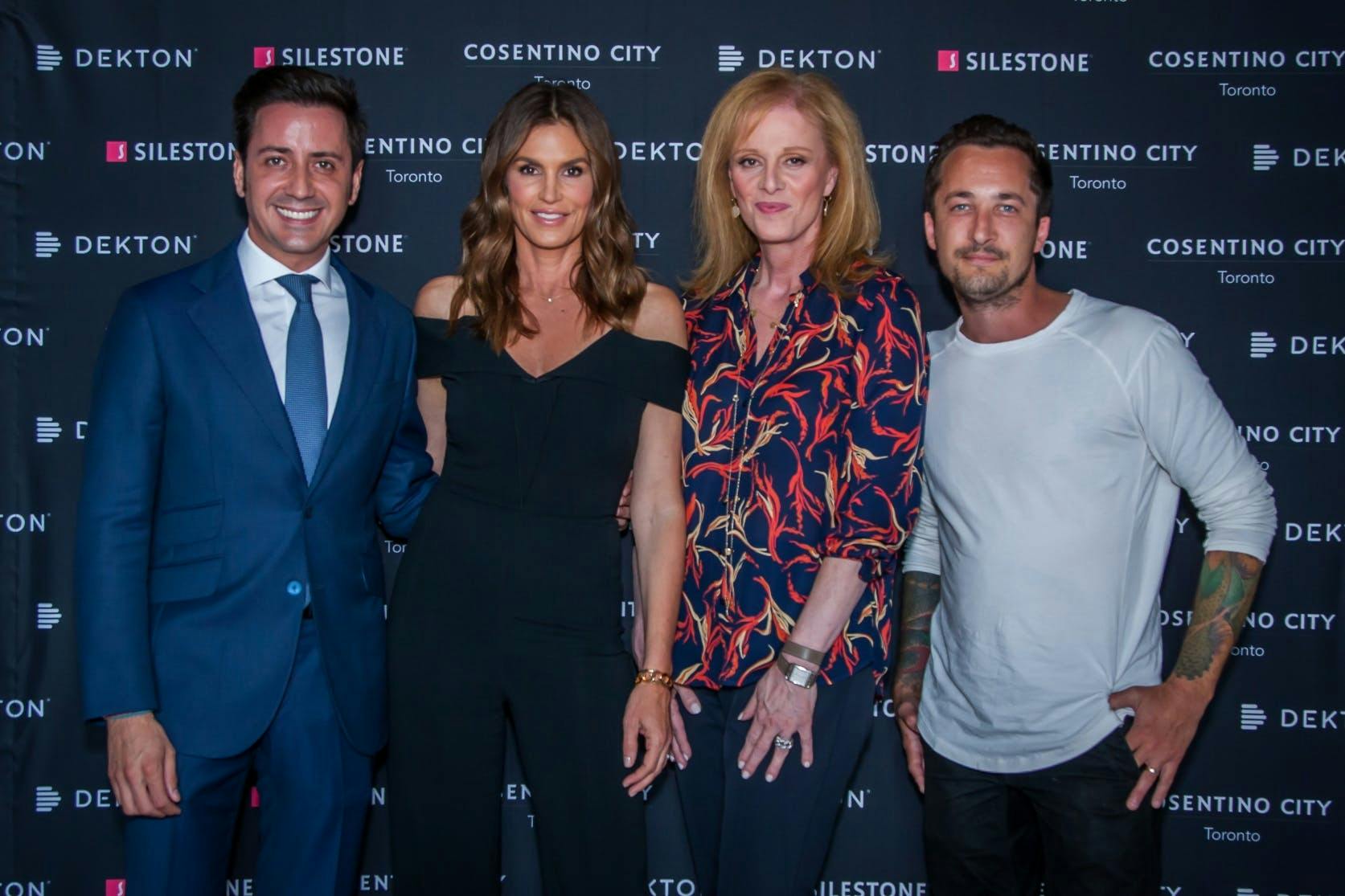 The exclusive event was attended by nearly 300 people, including various company distributors and clients in Toronto and Quebec, as well as institutional delegates, designers, architects and media representatives. The company was represented by Eduardo Cosentino, EVP of Global Sales & CEO of Cosentino North America; Santiango Alfonso, VP Marketing and Communication; Massimo Ballucchi, Director of Marketing of Cosentino North America; Philip Eeles, Regional Director of Distribution North Region; Suzy Margorian, Manager of the Toronto Cosentino City as well as the Cosentino Leadership Commitee members Brandon Calvo, Gary Andler and Patty Dominguez.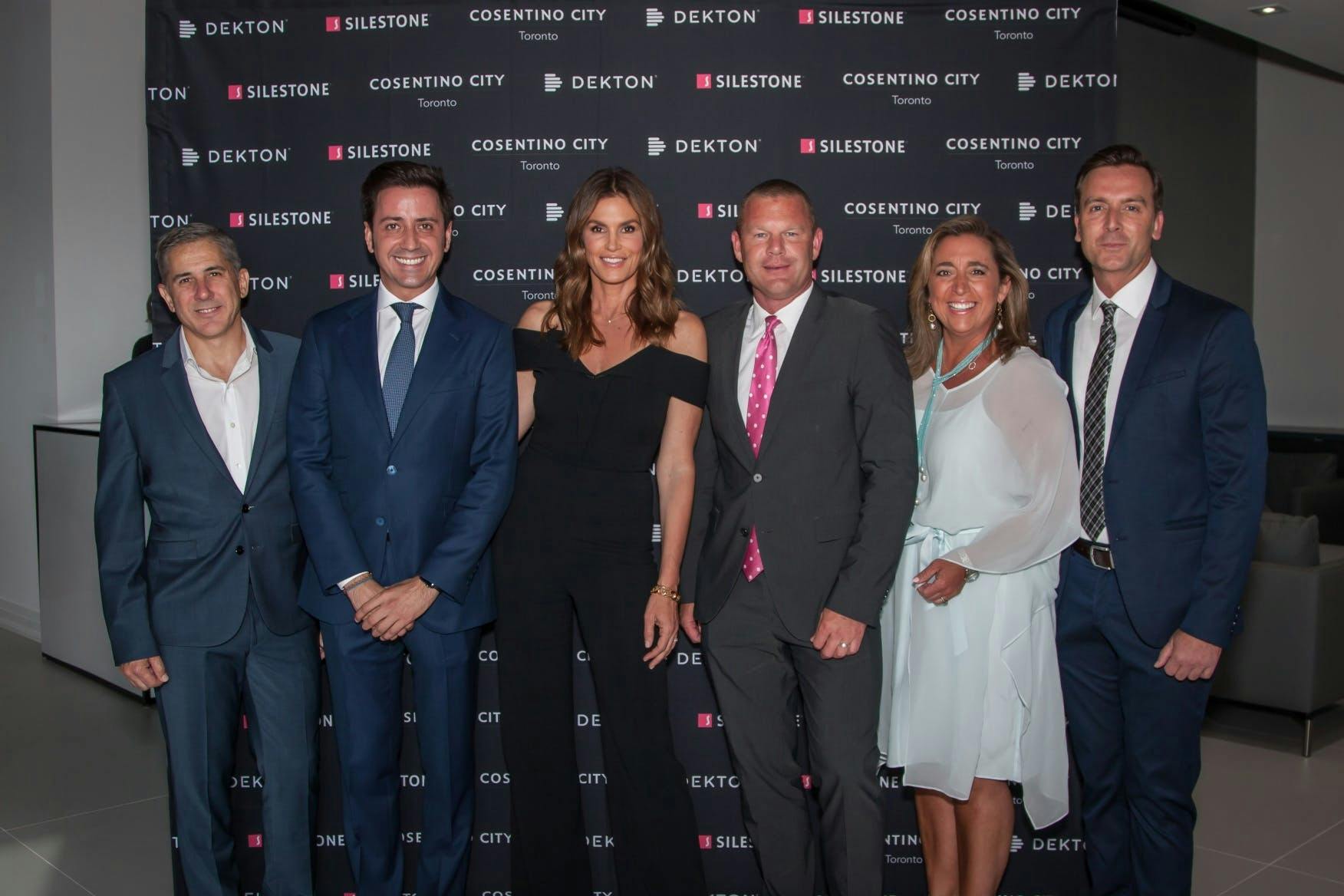 Purchased from a local distributor and opened in 2015, Cosentino's Toronto showroom has undergone a major series of renovations to adapt to the standards and shared design of these inspiring, innovative spaces for designers and architects that the company has scattered across the world. The space, which has more than 900m2 of total floorspace divided between two floors, is located in the Castlefield Design District (665 Caledonia Rd, Toronto, ON M6E 4V8), and now offers all the next-generation resources featured by this type of showroom.
The brand, once again with Cindy Crawford's support, is continuing its commitment to this innovative showroom model, located in the hearts of the world's main cities. At present, following the recent opening in Miami, Cosentino has 11 'Cities'.
PR_Cindy Crawford supports Cosentino at the re-opening of the Toronto Cosentino City showroom