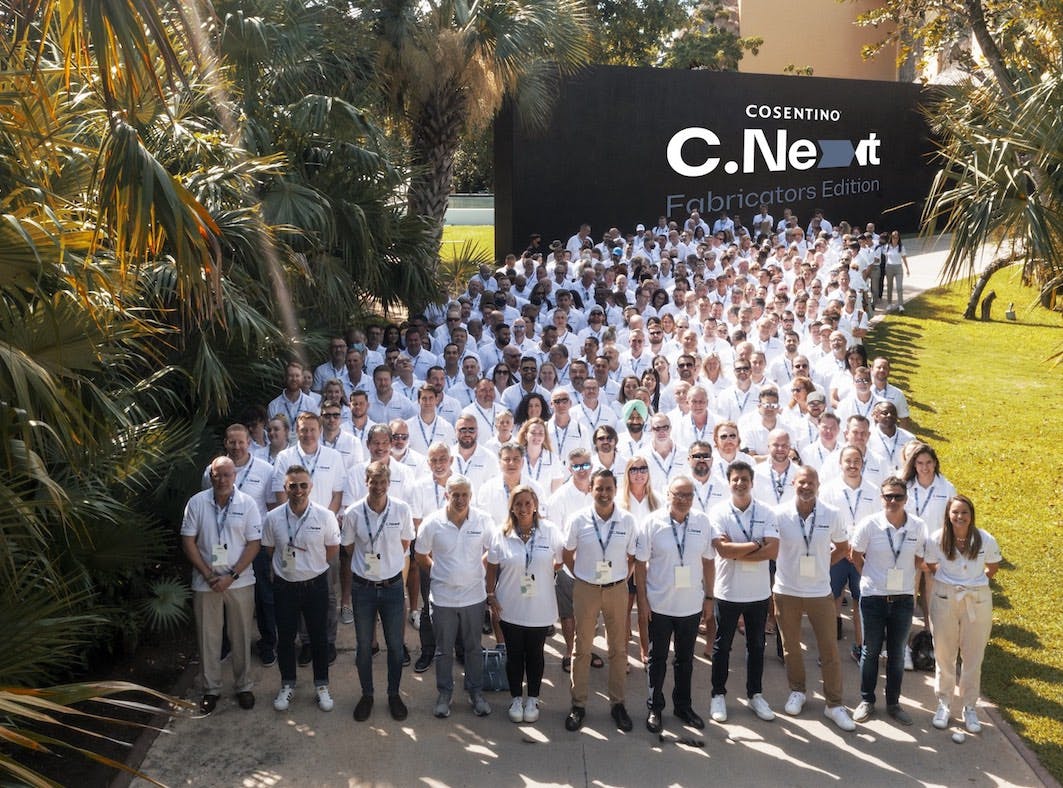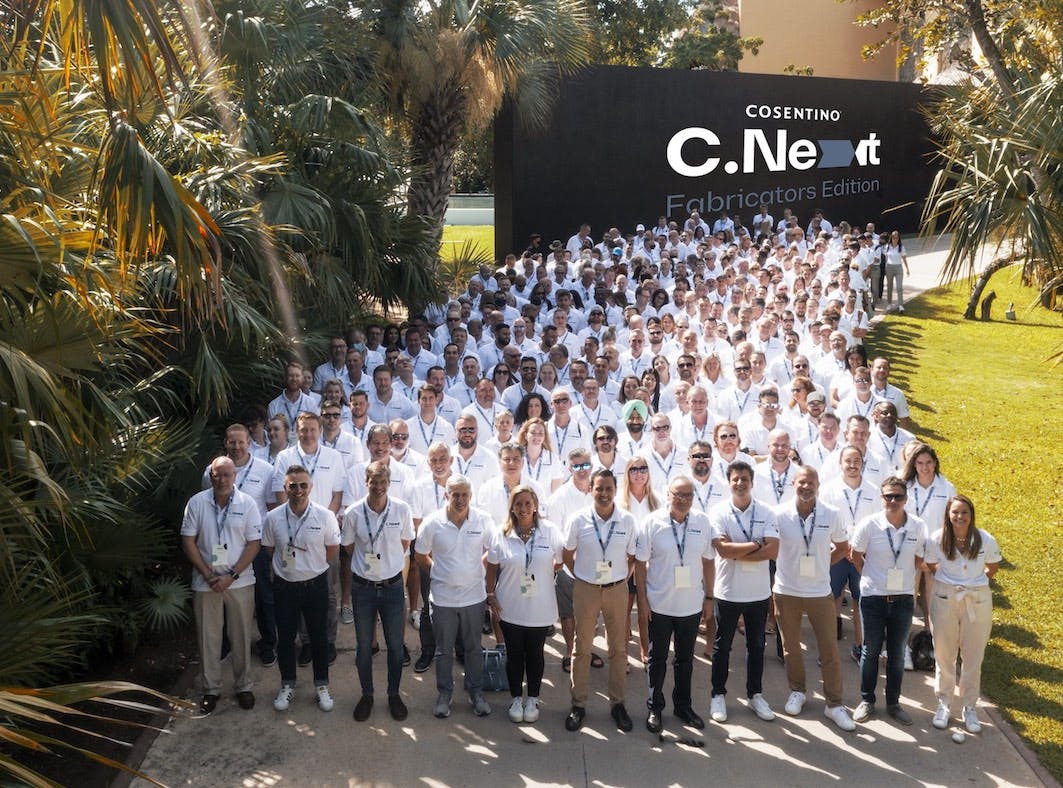 Cosentino Debuts CNEXT Fabricators Summit
More than 600 attendees from almost 200 US and Canadian manufacturers and processing companies attended the event, that will also count with representatives from the main industry associations from the North American stone, design and remodeling sectors
---
Cosentino Group, leading global company in the production and distribution of innovative surfaces for the world of architecture and design, celebrated the 23rd edition of its annual C100 summit, now named CNEXT Fabricators and taking the experience to the next level. Established as one of the most important events for the stone, decoration and remodeling sectors industry, CNEXT Fabricators took place January 23 through January 27 in Riviera Maya, Mexico. The 23rd edition gathered more than 600 individuals representing almost 200 manufacturing and processing companies from across the United States and Canada.
Programming highlights included: leading product innovation and sustainability with main Cosentino' executives; insights from keynote speaker David Thurston, Founder of Pulp Riot on his entrepreneurial journey and road to success; growing the business with outdoor design by Urban Bonfire and an engaging conversation on evolving the business model in response to a new consumer with the American Society of Interior Designers (ASID), the American Institute of Architects (AIA), the International Surface Fabricators Association (ISFA), the National Association of the Remodeling Industry (NARI), and the Natural Stone Institute.
The Summit also aims to convey to all attendees the company's vision to build a prosperous, safe, sustainable industry together for the future. In the area of innovation, in particular, the event served to showcase the firm's key upcoming product launches, which will be star exhibits at some of the next industry's biggest fairs, for example KBIS in Orlando (8-10 February)
Cosentino's beloved President & CEO, Francisco Martínez-Cosentino kicked off the three-day conference with an inspiring speech highlighting the brand's commitment to innovation and industry transformation while also commemorating clients and brand partners for their continued support. "This is our most significant gathering in our 23 years of hosting this important event. Thank you for being here with an open mind to exchange experiences and learn from the strength of a great organization that advances year after year, the result of all your dedication and support". Likewise, he advanced the excellent results achieved in 2021 with record turnover and job creation figures, and reinforced "the company's commitment to flexibility, the essential value of the service, the product diversification, and the investment effort to increase the production and logistic capacity of the group".
CNEXT Designers
Kicking off right afterwards on January 30 in Cancun is Cosentino's CNEXT Designers, a first-of-its-kind event bringing together top and emerging design talent from across North America and top partners like James Martin Vanities, BauTeam, BeDesign, Brown Jordan Outdoor Kitchens, Kohler, and Miele to name a few. This four-day event will include all-star panels, insightful sessions with leading designers as well as a sensory immersion experience designed to bring wellness, balance, and harmony. It was also officially launch C-TOP Design, Cosentino's new loyalty program for interior designers and architects that will support professionals at all stages of their creative process with key resources.