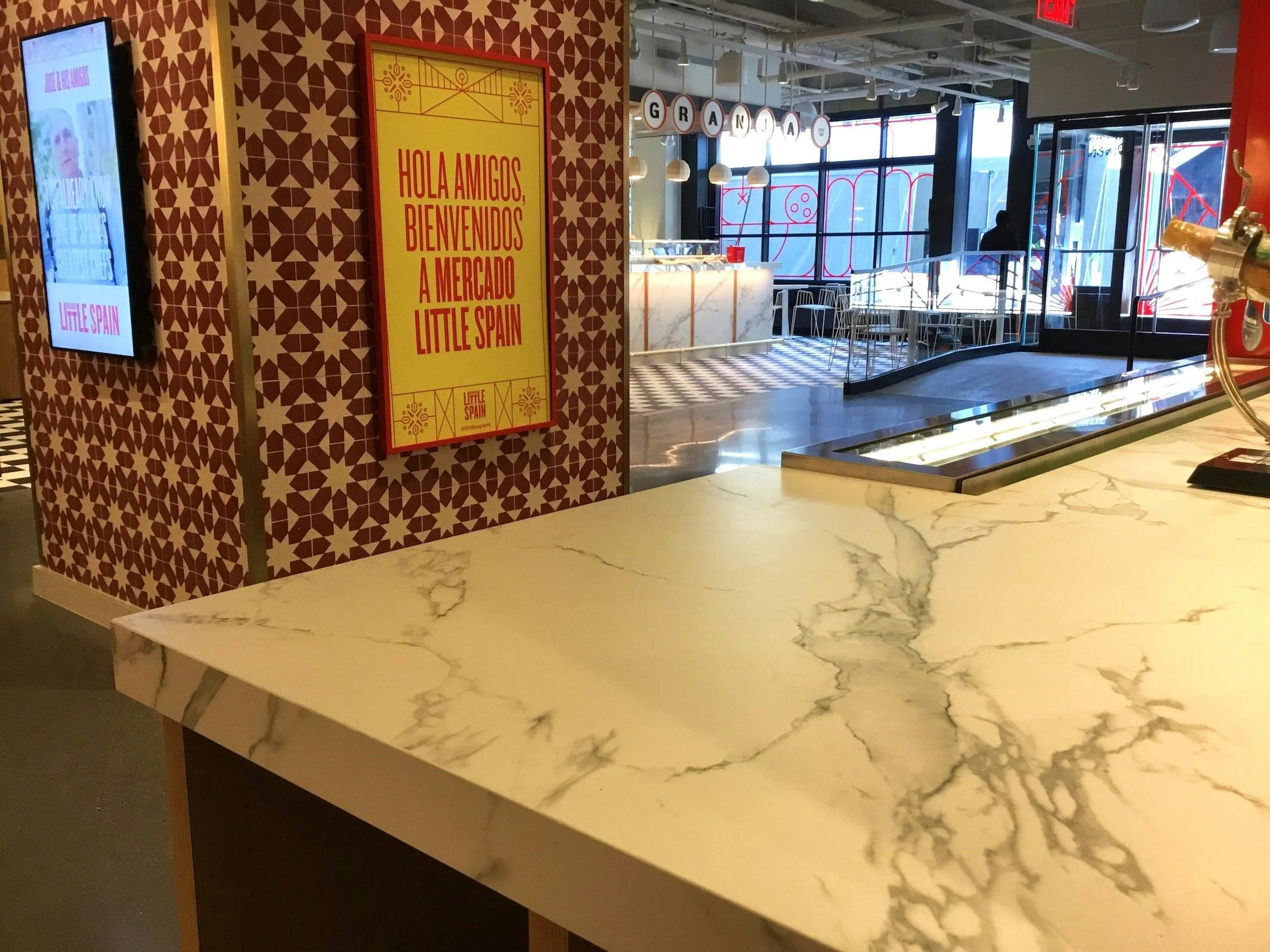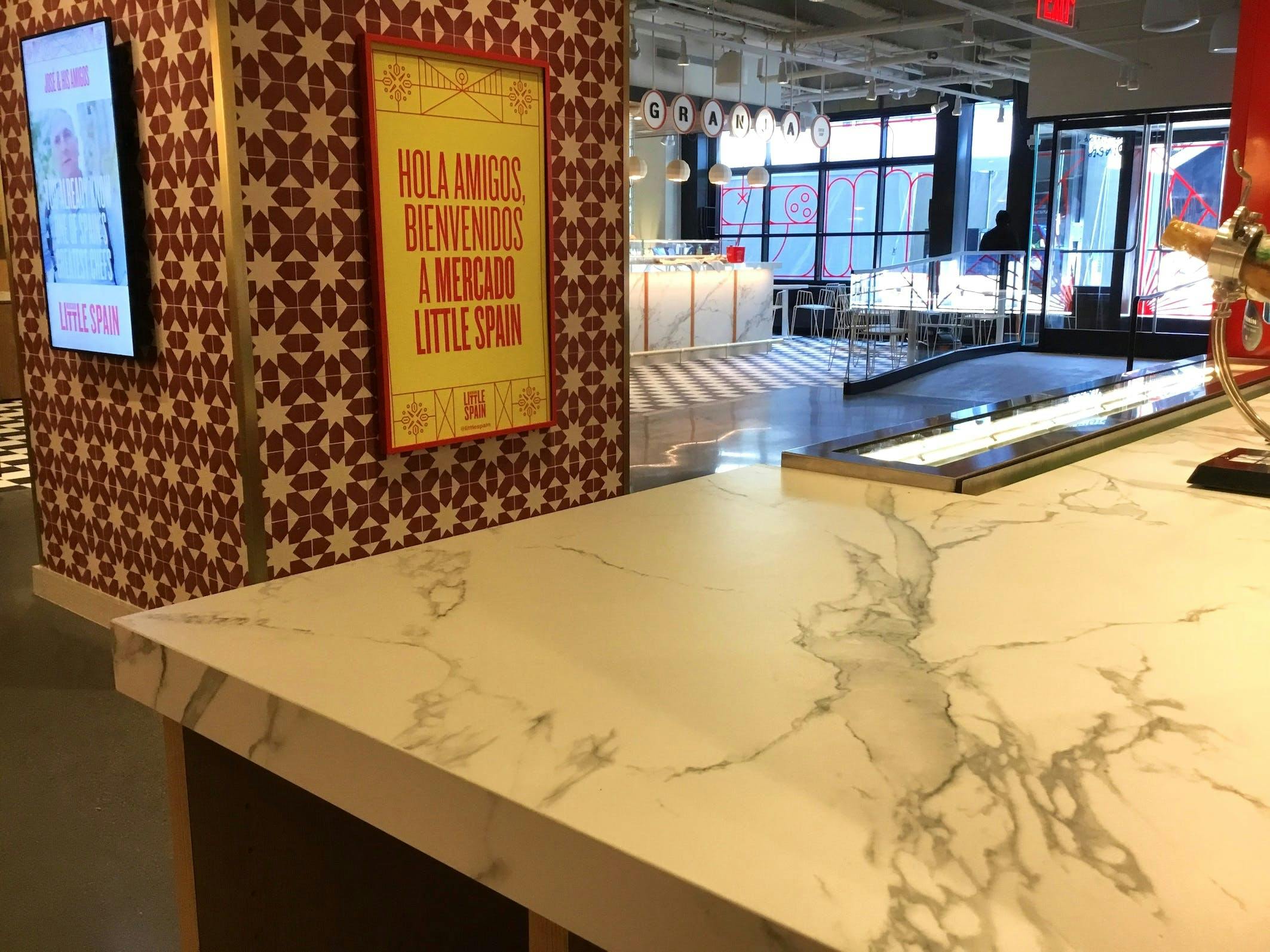 Cosentino Decorates the Newly Opened Mercado Little Spain in New York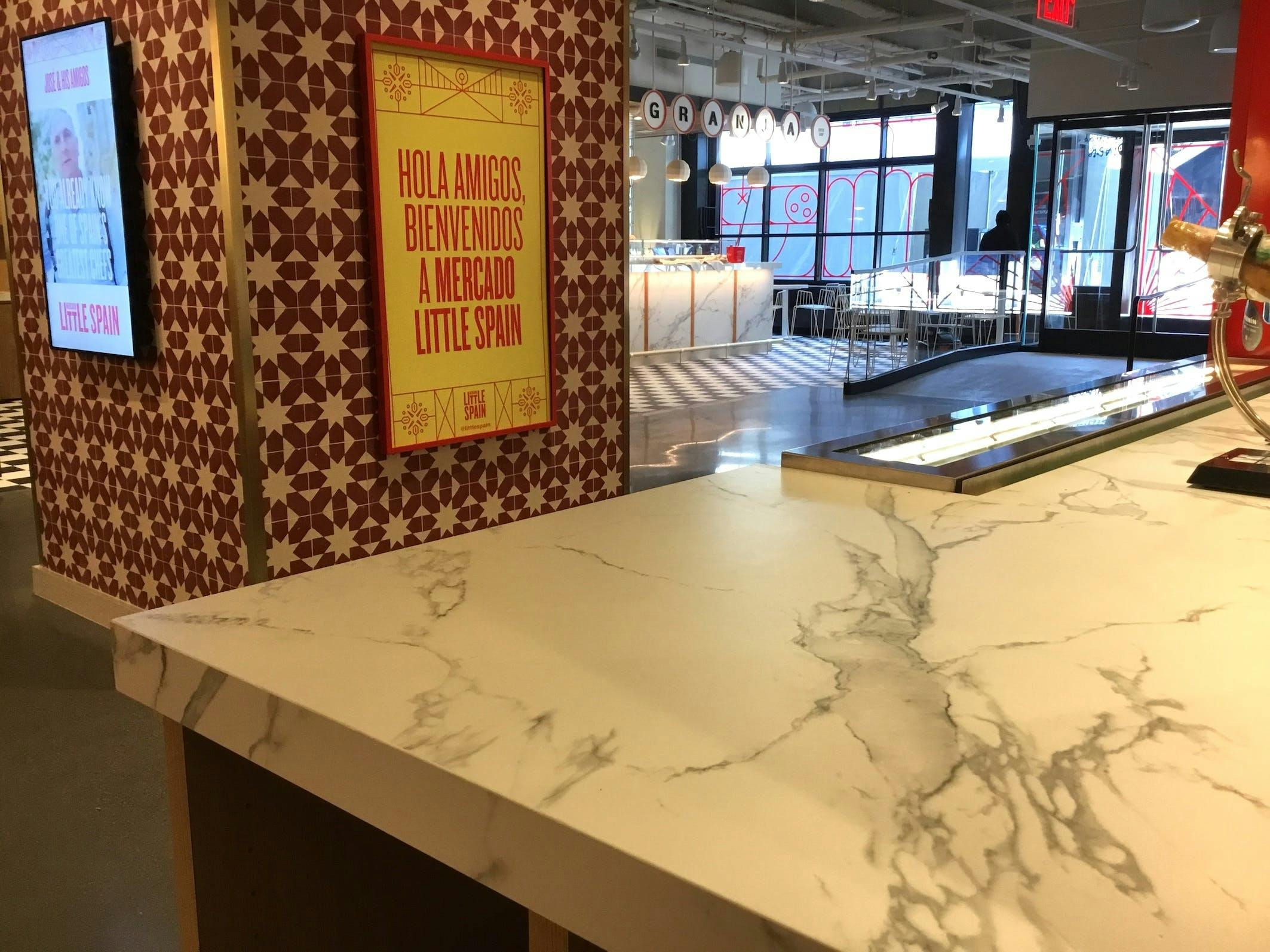 Today, one of the biggest culinary and cultural events of the year took place in New York: the
opening of "Mercado Little Spain" on the West Side of Manhattan, the ambitious project led by José Andrés, in creative collaboration with the Adri?
brothers, which is a celebration of the  Spain branding "Marca Espa?a". As one of Spain's most global companies with products decorating all kinds of kitchens and projects on every continent Cosentino Group couldn't miss being part of this historic event. As a key
partner
, Cosentino Group has collaborated by providing cladding and decoration for the market's spaces.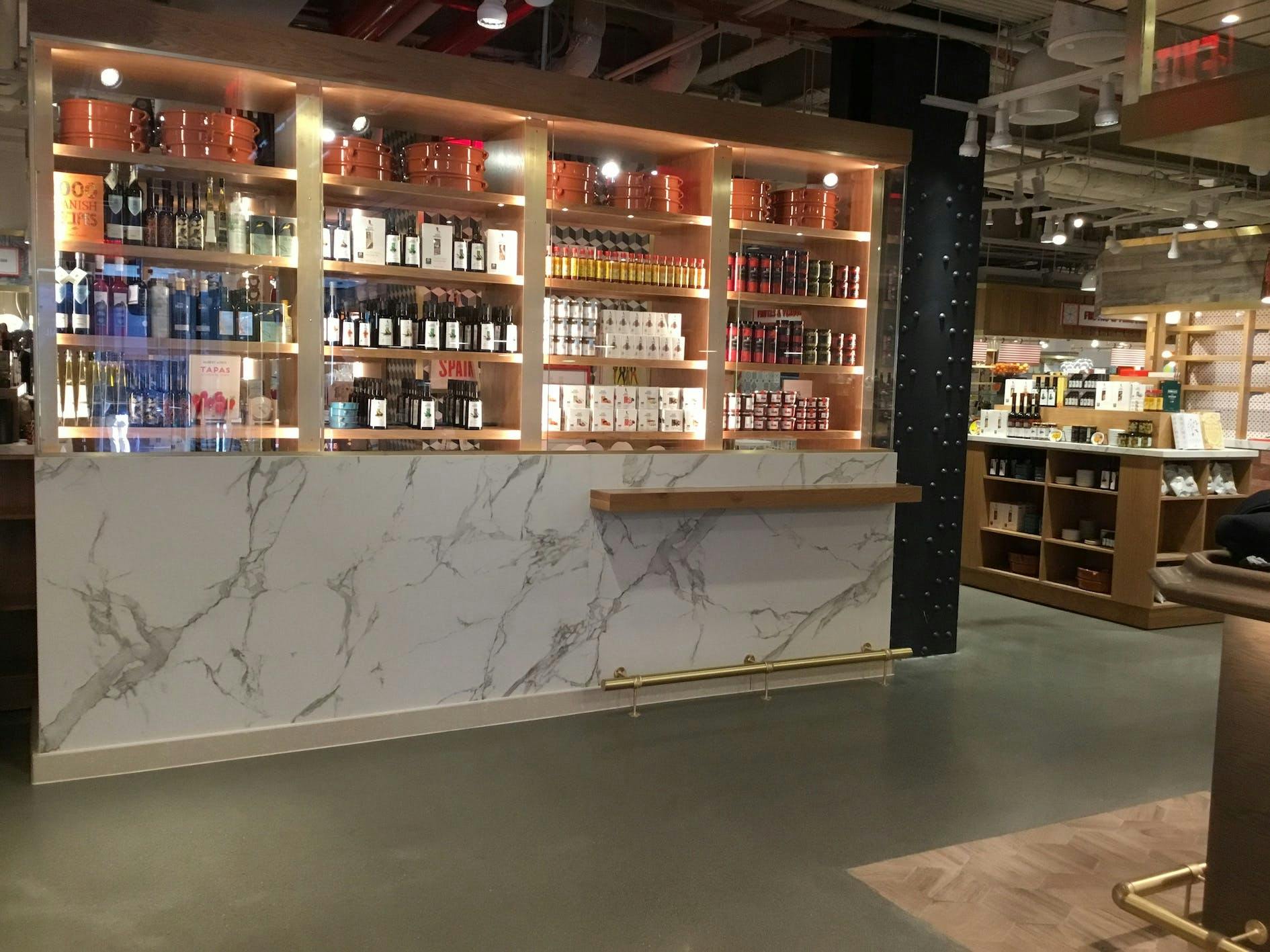 With an area of 3,200 m2, Mercado Little Spain (10 Hudson Yards, West 30th Street) is the first project by José Andrés in New York, and also the first venture by brothers Albert and Ferran Adri? in the United States. Its ambitious mission is to showcase not only the food of Spain, but also the vibrant Spanish culture as a whole. Sharing this perspective,
Cosentino has participated in the initiative from the start, using its surfaces to show the best and most innovative decoration and professional hospitality applications "made in Spain."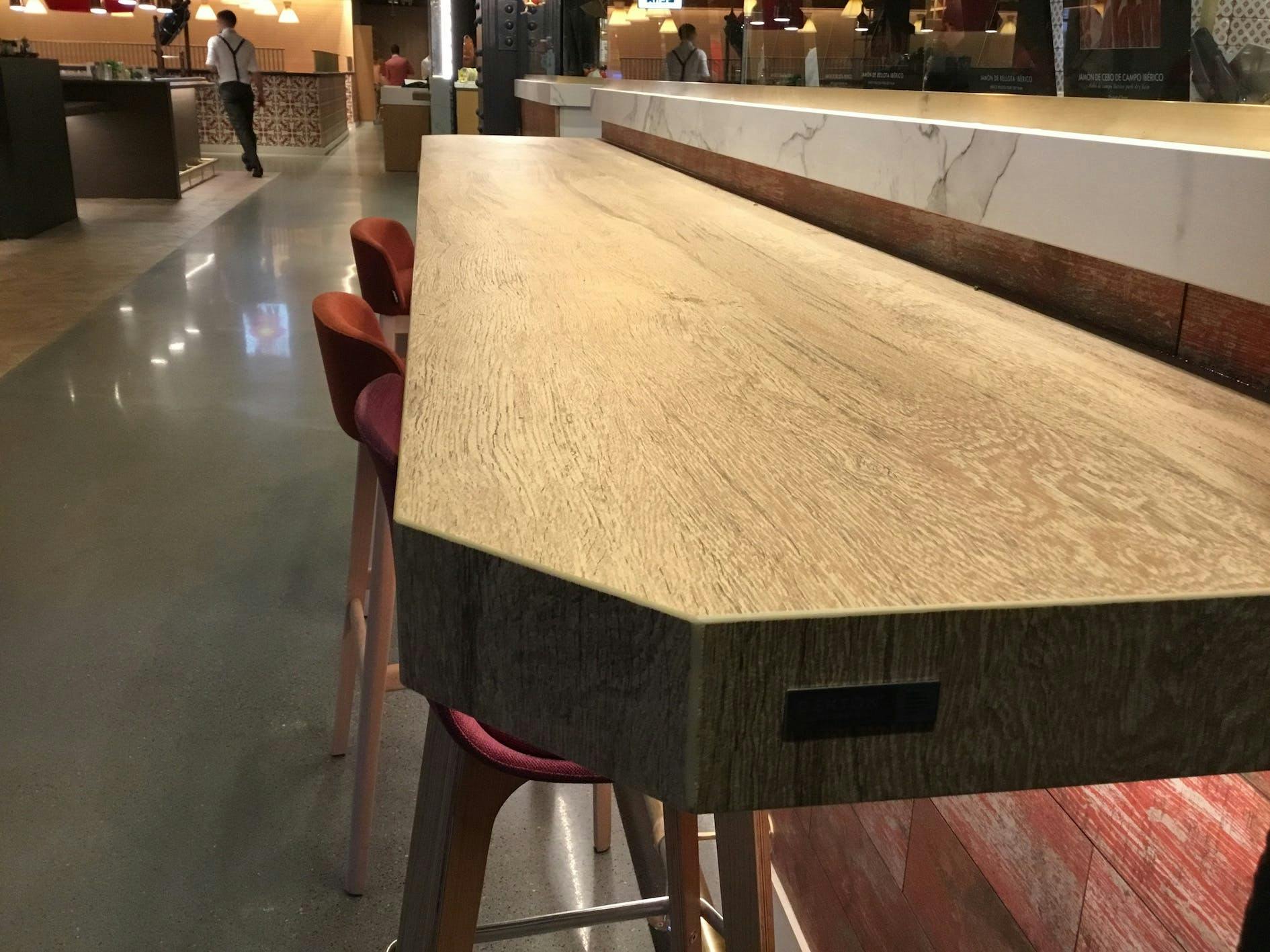 To this end,
Cosentino has provided nearly 210 slabs (almost 700 m2) of Dekton® and Silestone®
products, examples of its excellence and innovation in decorative materials.
When it comes to the ultra-compact Dekton® surface, different shades have been used, including Entzo, Makai, Kelya, Aura 15, Fiord, Tundra, and Kairos,
the most predominant with the greatest surface area on show. Meanwhile,
Silestone®, the leading global brand of quartz surfaces,
exhibits in the market its wide range of colours and finishes with application of covers, including
White Platinum, Calacatta Gold, Blanco City, Ariel, Tigris Sand
or, for example, a
spectacular bar in Pearl Jasmine
that is 3 cm thick.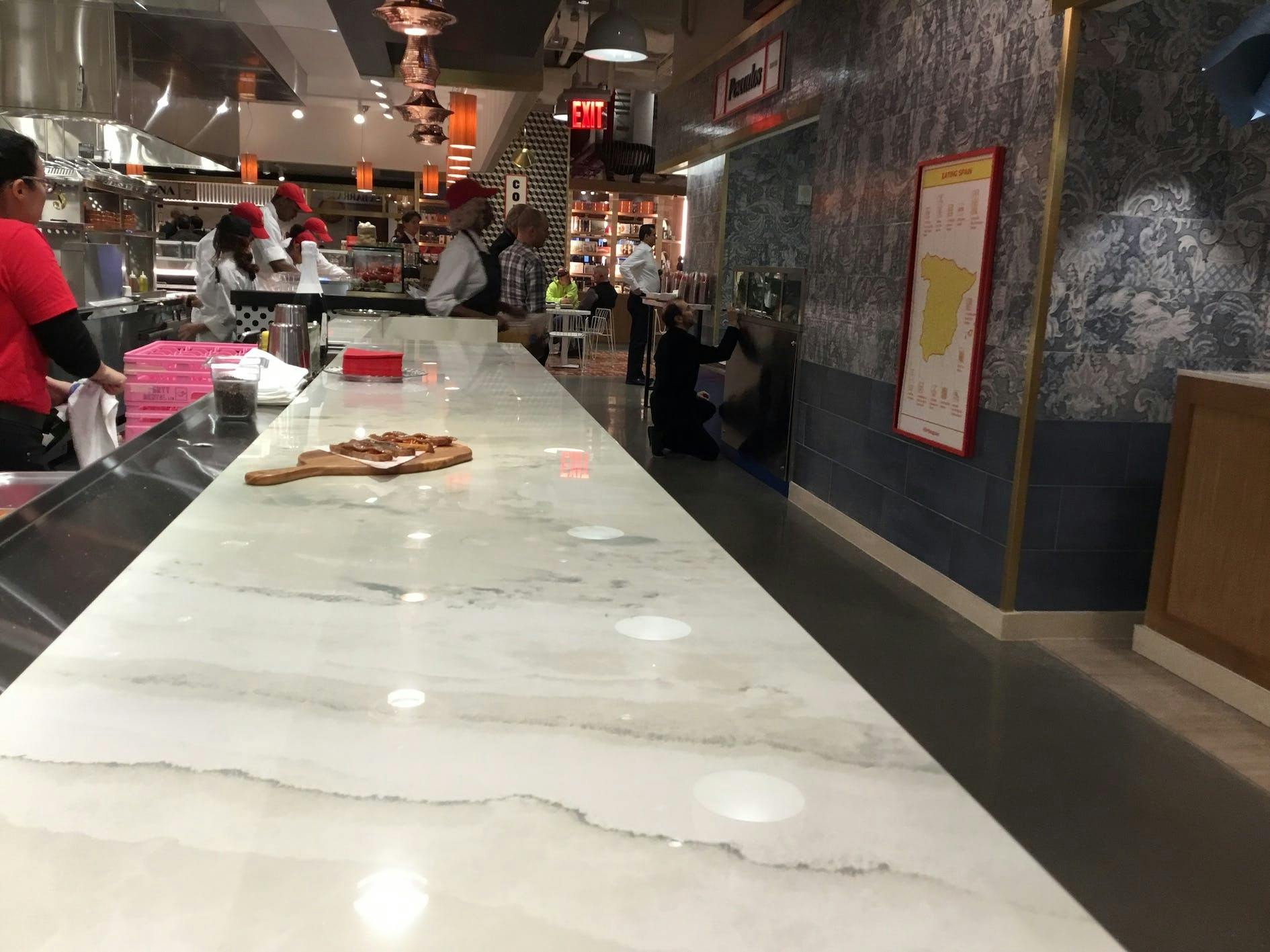 The application of these surfaces has been guided by
Juli Capella architecture studio
. This project represents a reunion for the trio, since Capella has already featured Cosentino products in other restaurant designs for chef José Andrés and ThinkFoodGroup, such as Somni restaurant in Los Angeles, which is led by chef Aitor Zabala.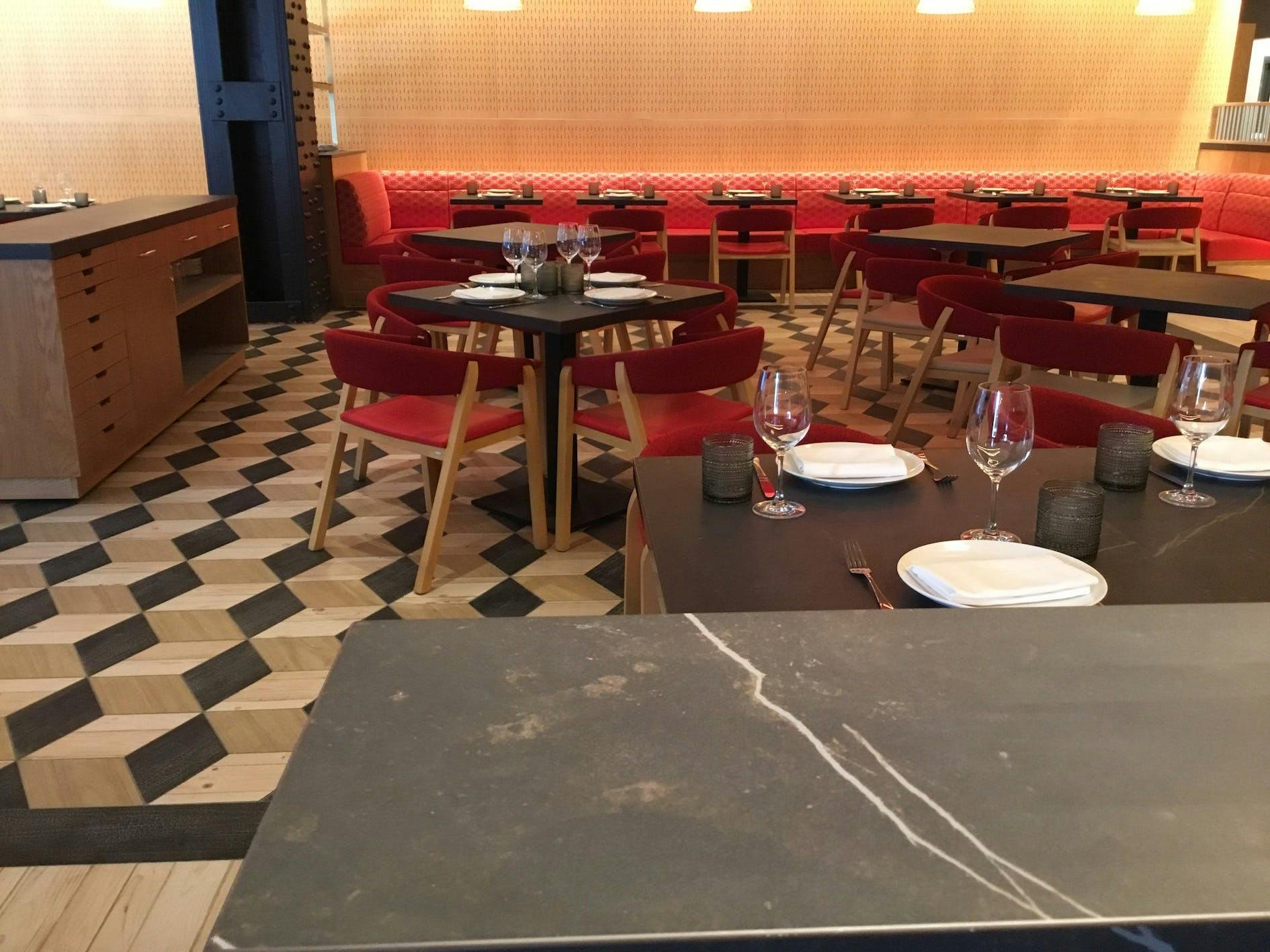 Santiago Alfonso, Vice President of Marketing and Communication for the Cosentino Group, is pleased "
to collaborate once more with José Andrés and ThinkFoodGroup on this impressive complex. It is a concept that combines tradition with a modern interpretation of our cuisine. All this serves as a meeting point for the most talented chefs, suppliers, designers and artists in the country. Our products had to be there and, without a doubt, they help to improve the experience because of the design and the quality they provide."
PR_Cosentino decorates the newly opened Mercado Little Spain in New York