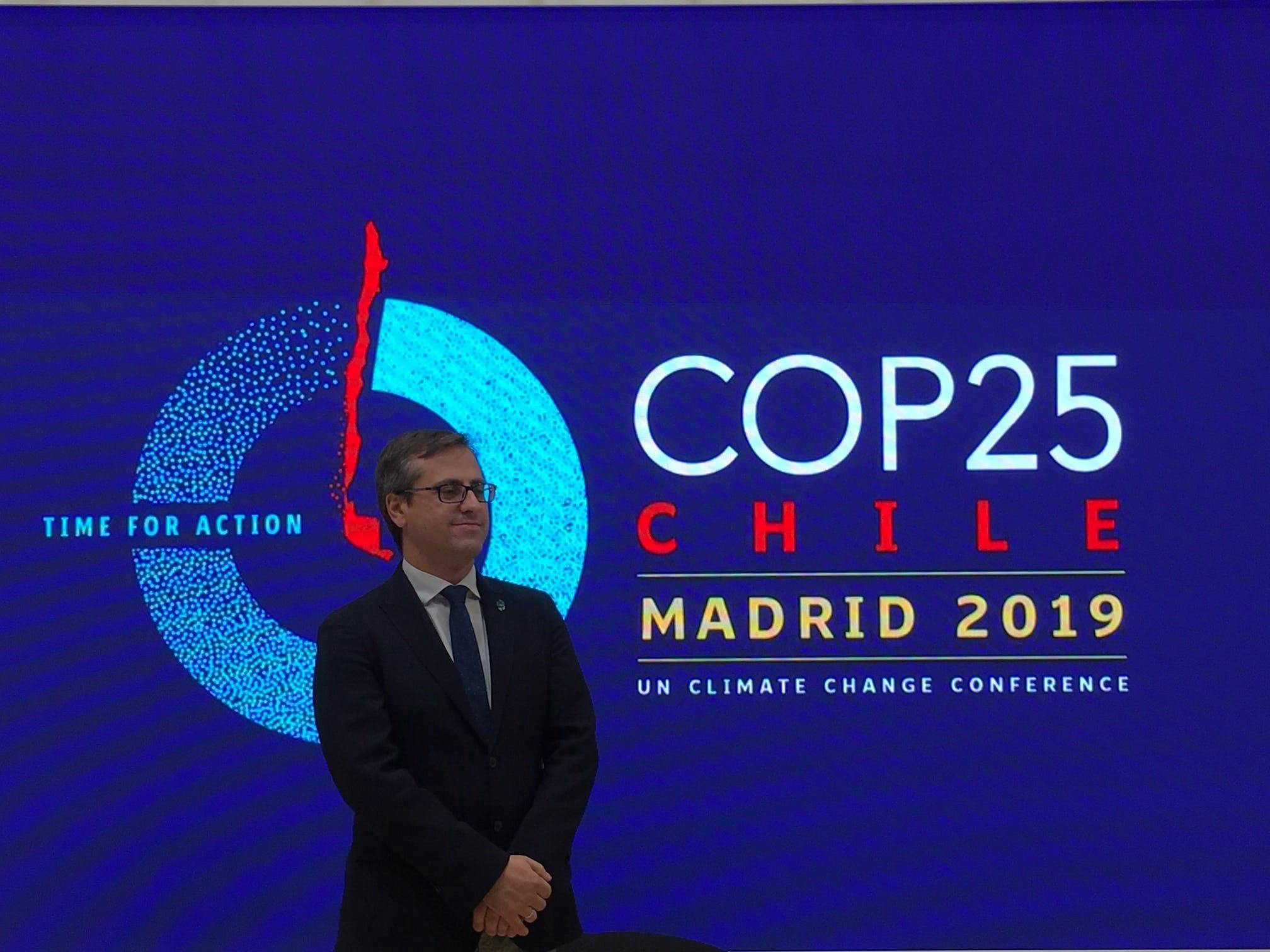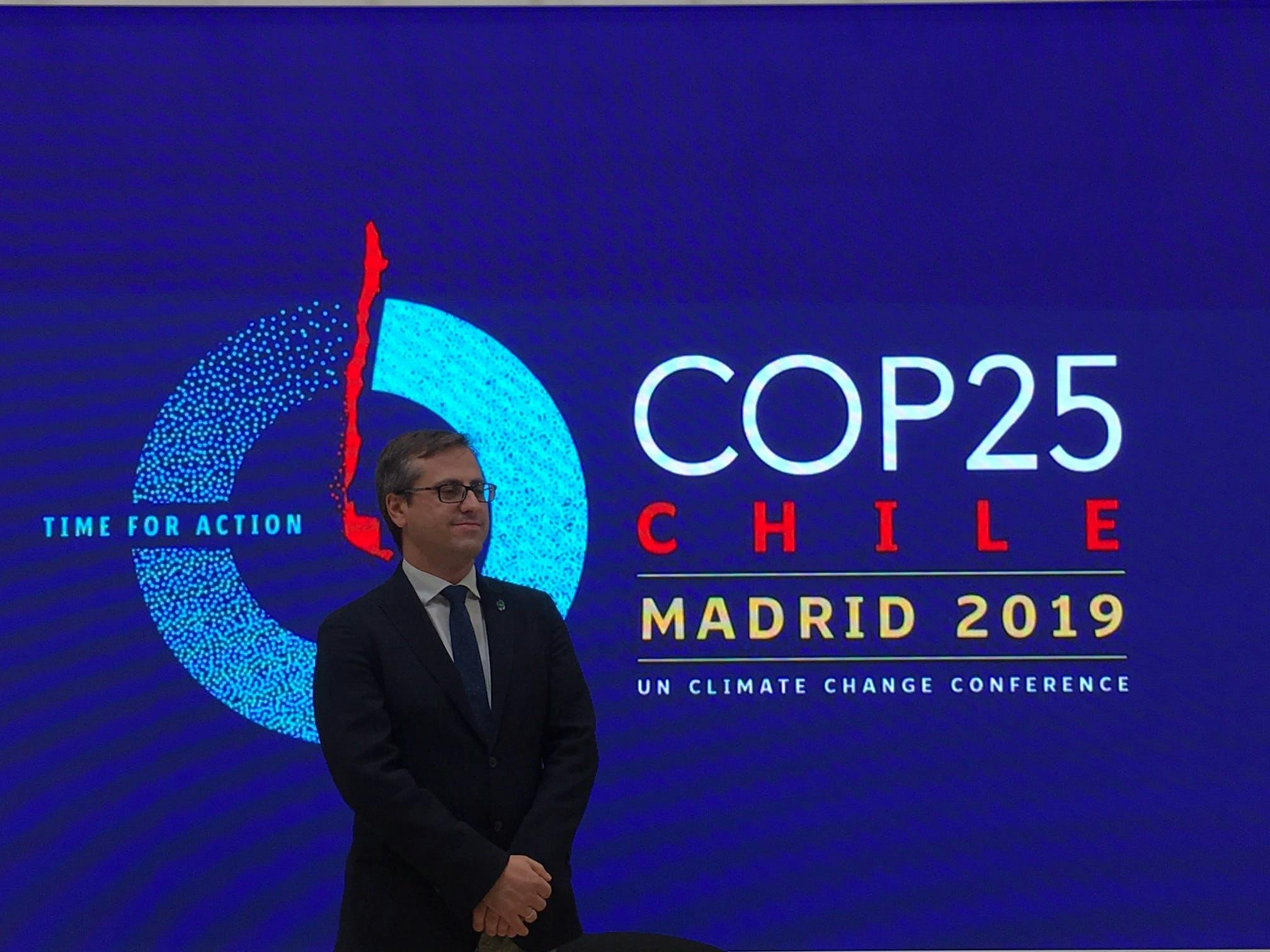 Cosentino demonstrates its sustainability policy at COP25
Tags: Cosentino | 3 años ago | Written by: Cosentino
Antonio Urdiales, Cosentino Group Environment Director, has participated in the discussion tables "Sustainable Industry", "Transversal Sustainability at the Hotel Industry" and "Andalusia Committed with the Planet", all three part of COP25 official participative program for civil society. Antonio Urdiales talked about Cosentino's experience as one of the benchmark Spanish industrial companies in terms of sustainability and Circular Economy.
---
In this way, and as one of the leading Spanish industrial companies in terms of its real commitment to sustainability and the Circular Economy, the Almería based company has taken part in three interesting discussion tables, "Sustainable Industry", organized by the water and waste treatment SUEZ , "Andalusia Committed with the Planet", organized by the Andalusia Regional Government and "Transversal Sustainability at the Hotel Industry" organized by Hidalsa publishing company. The first two ones within the program of "Green Zone" activities currently taking place at the IFEMA exhibition centre in Madrid, as part of the United Nations Conference on Climate Change, COP25. And the third one at Cosentino City Madrid, which is part of the participative space "Castellana Green Axis", as well under the umbrella of COP25.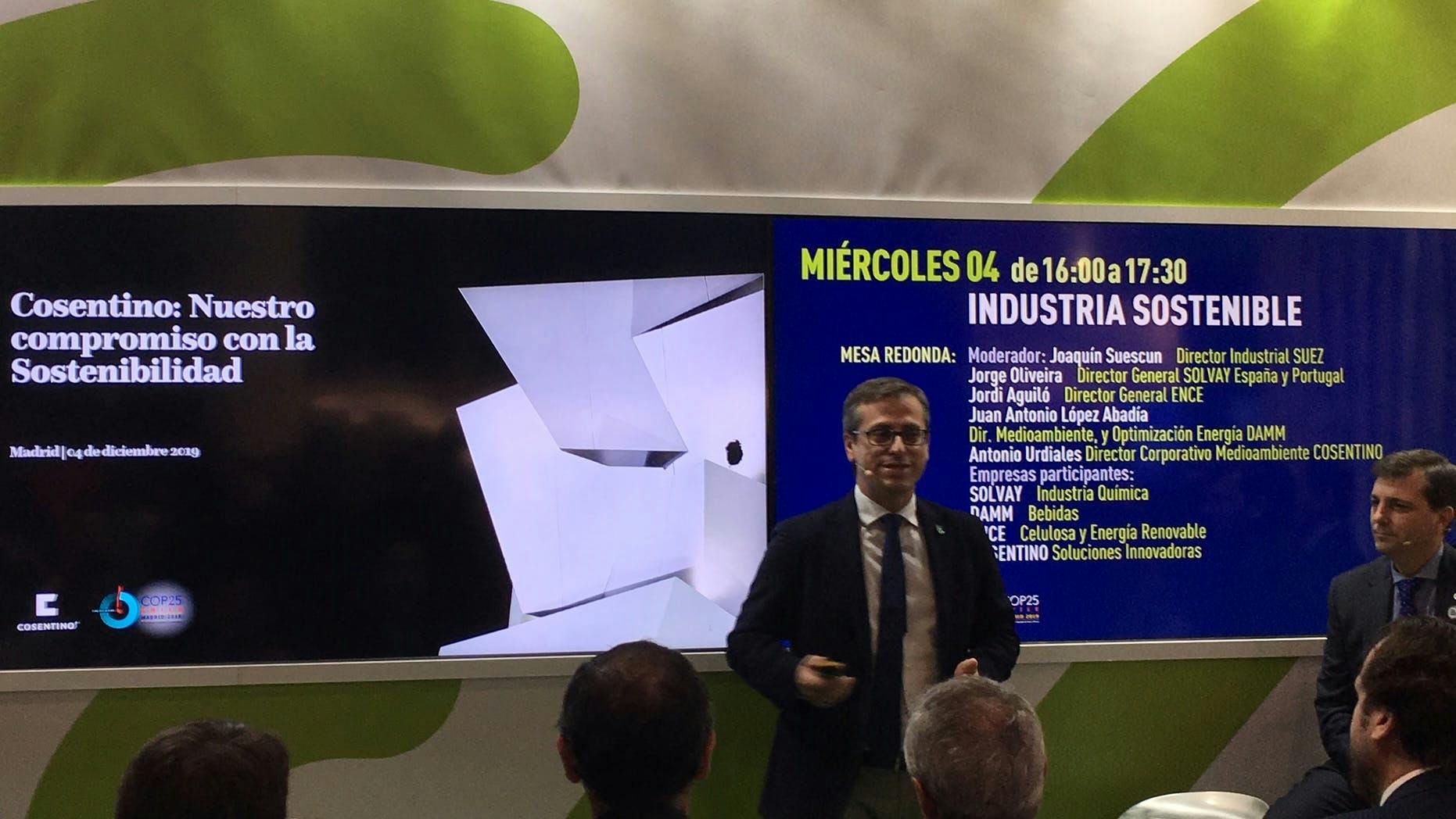 Cosentino Group's Environment Director, Antonio Urdiales, used his participation at these discussion forum's to present the Spanish multinational's comprehensive policy and actions in the areas of sustainability and Circular Economy. These are aligned with the 2030 Agenda promoted by the United Nations, and the Sustainable Development Goals (SDGs). Urdiales demonstrated to attendees some environmental milestones that the company has achieved. These include: water management through constant reuse and "zero discharge" and the reuse of waste materials as the basis for new products
(in 2018, Cosentino produced 1.5 million m2 of products using recovered or recycled materials)
. Landscape restoration through an extensive green belt within the Cosentino Industrial Park in Cantoria (Almería); and consumption of electric energy from 100% certified renewable sources are also among many other initiatives.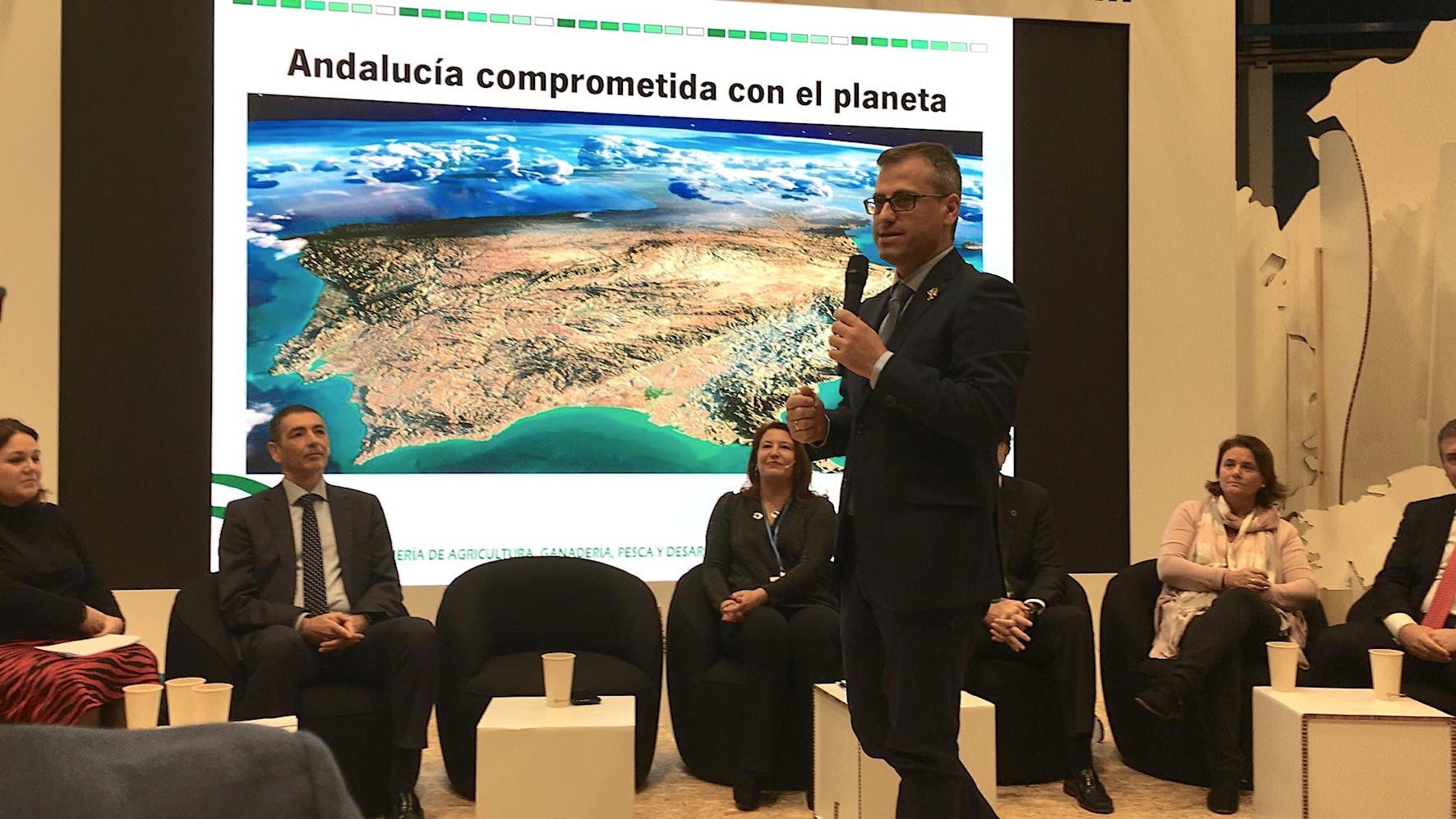 All this is supported by a high investment effort that, in 2018 alone, involved investments in environmental assets worth 5 million euros, and expenditure on environmental control and improvement of 8.1 million euros. This commitment has also resulted in pioneering and innovative projects which are already underway, such as the construction of its own Waste Management plant within the company's Industrial Park
(Cosentino currently manages a total volume of about 280,000 tons of waste of which it recovers more than 30%).
Other projects forecast for the future include the installation of one of the largest solar power generation plants for self-consumption in the entire country, and the construction of a WWTP for the treatment and reuse of urban wastewater. All these milestones on sustainability achieved in these past years and the investment the company does towards Circular Economy, are the reason why the Andalusia regional government has honored recently Cosentino Group with the "Andalusia Environmental Award".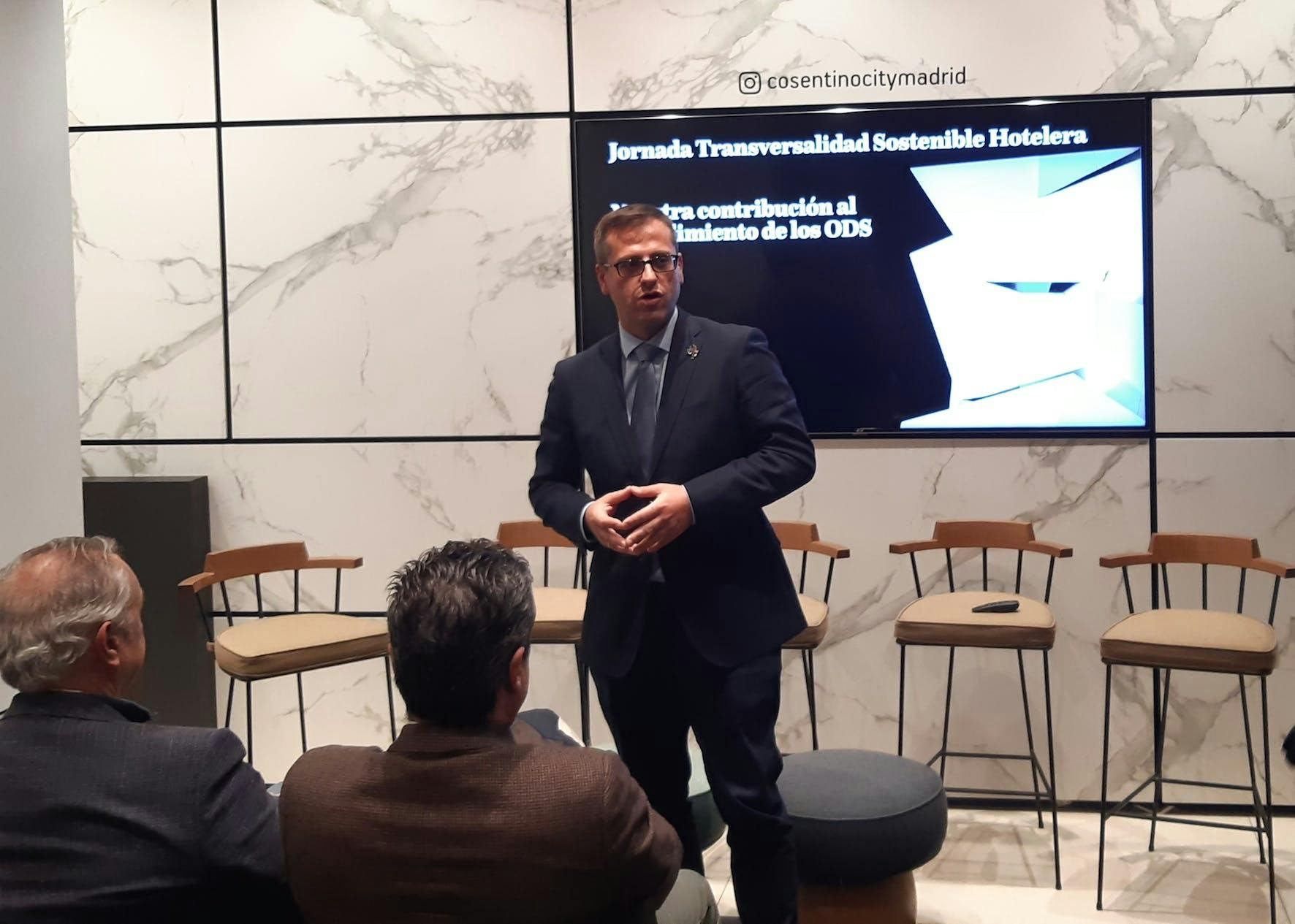 PR_Cosentino demonstrates its sustainability policy at COP25