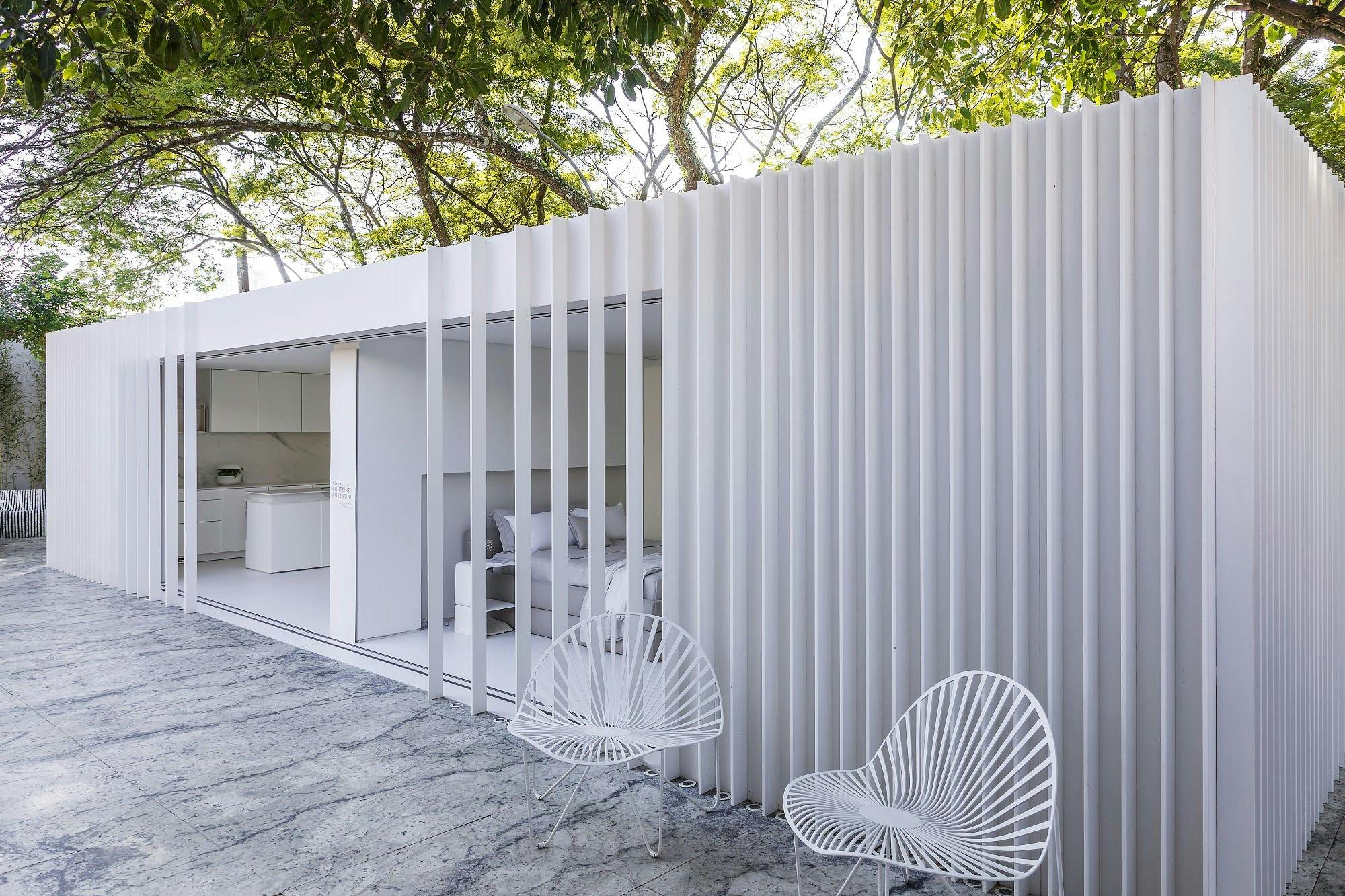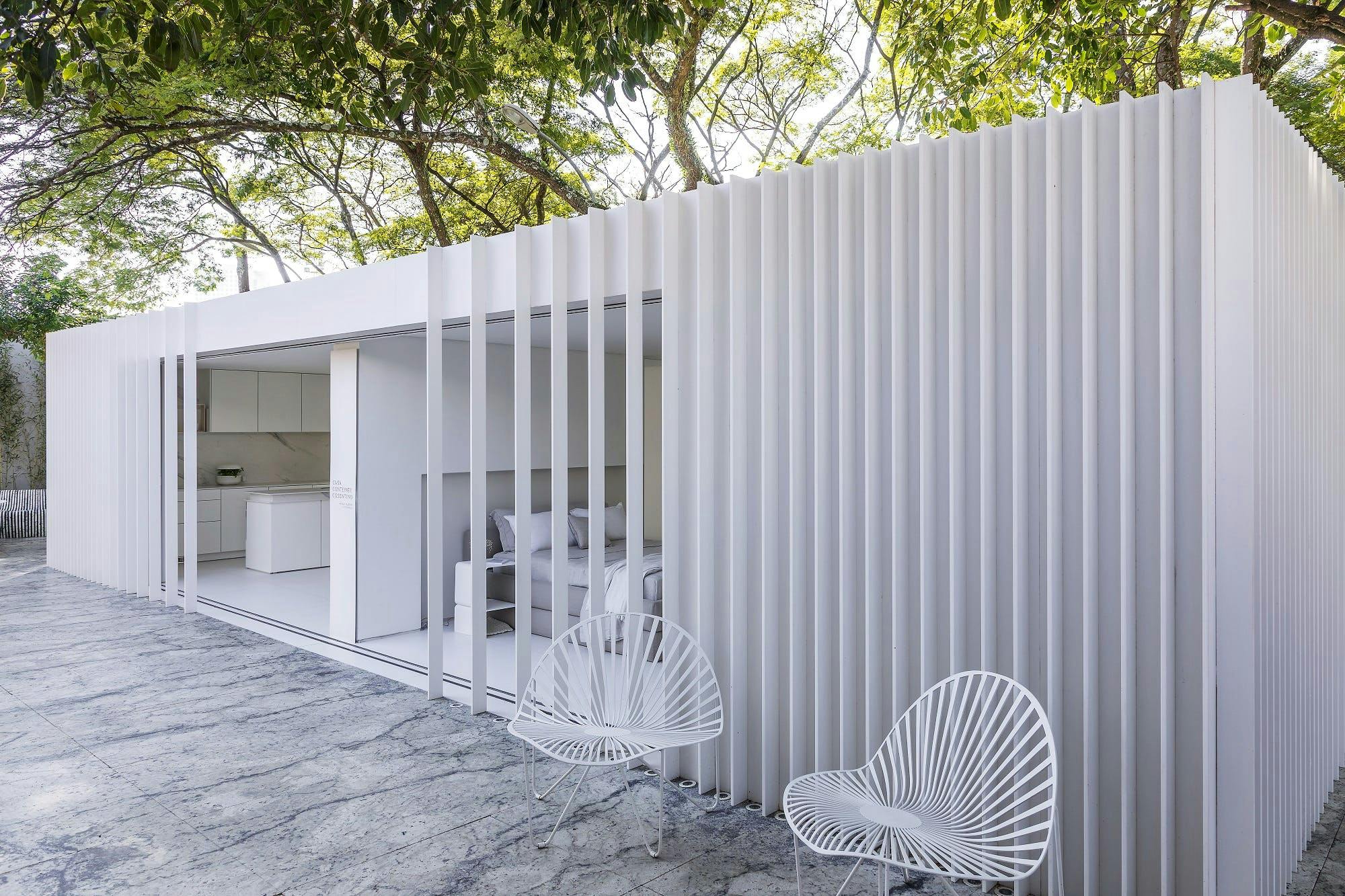 Cosentino featured at CASACOR Sao Paulo 2019

Cosentino Group is present at  CASACOR S?o Paulo, the biggest interior design, architecture, landscaping show home of The Americas.
This amazing show home takes place in the S?o Paulo Jockey Club from the 28th of May to the 4th of August, and includes approximately 75 spaces, among them houses, lofts, living rooms, rooms, bathrooms, studies and apartments.
---
Cosentino collaborates with well-known professionals who, inspired in the concept "Plant Home", show the lastest innovations of the industry and feature the home as the particular universe of each individual, where changes and ideas pop up to transform our environment. A total of 19 architects have chosen to use, at Casa Cor Sao Paulo 2019, Dekton®, Silestone® and Sensa by Cosentino® products.
Spaces
Cosentino and its products furbish the gastronomic areas of the event and is present in the restaurants 
Badebec, proyect by Gustavo Paschoalim
;
Limone
,
designed by Rodrigo Ramos and Márcia Ramos
;
Ofner
, by
 Jóia Bérgamo
; and 
Bar del Gin
, created by 
Eduardo Franco Correa.
Limone by Rodrigo Ramos and Márcia Ramos
Another featured presence is at the 
Plaza del Reloj
, from
 Marcelo Diniz
, who has chosen Taj Majal form the Sensa by Cosentino® granite and quarzites range, with special protection against stains, for the counter and for the fireplace.
Plaza del Reloj by Marcelo Diniz
The architect 
Juliana Pippi
, who creates differentiated spaces and uses new tecnologies, uses Silestone® in her dining room
Sala de Jantar. 
The space 
Living Gourmet
, from
 W.M. Arquitectura
, uses Dekton® Trilium for the countertop.
Living Gourmet by V.M. Arquitectura
Products by Cosentino can also be found in the  
project by Gustavo Martins
, which recreates the living room of an apartment; in the
 LG house
,
created by Gustavo Neves
; in
Fabiano Hayasaki ambients
; in the beautiful  garden 
Jardín de la Arena
; and in the  
houses created by Denise Barreto and Débora Aguiar
.
Les Herons by Gustavo Martins
Atelier do Morar by Denise Barreto
Melina Romano, Patricia Hagobian and Márcio Michalua
present their incredible studios applying Cosentino surfaces;  
Trés Arquitectura
once again this year, counts with Cosentino for their project 
Casa con Terraza
; and 
Ladera de Nuestra Se?ora
, by Franco Maiuolo
, shines thanks to Dekton® Stonika.

Estudio by Marcio Michalua

Home with Terrace by Trés Arquitectura
Casa 10 -  Container Home Cosentino
Very special is Marília Pellegrini's space with
Casa 10 - Casa Container Cosentino
. the architect shows that it is possible to transform containers with modular metalic structures  into a modern, functional and mainly cosy home. The concept of this project is based in sustainability and reuse of materials. María Pellegrini uses Dekton® and Silestone® in her great work.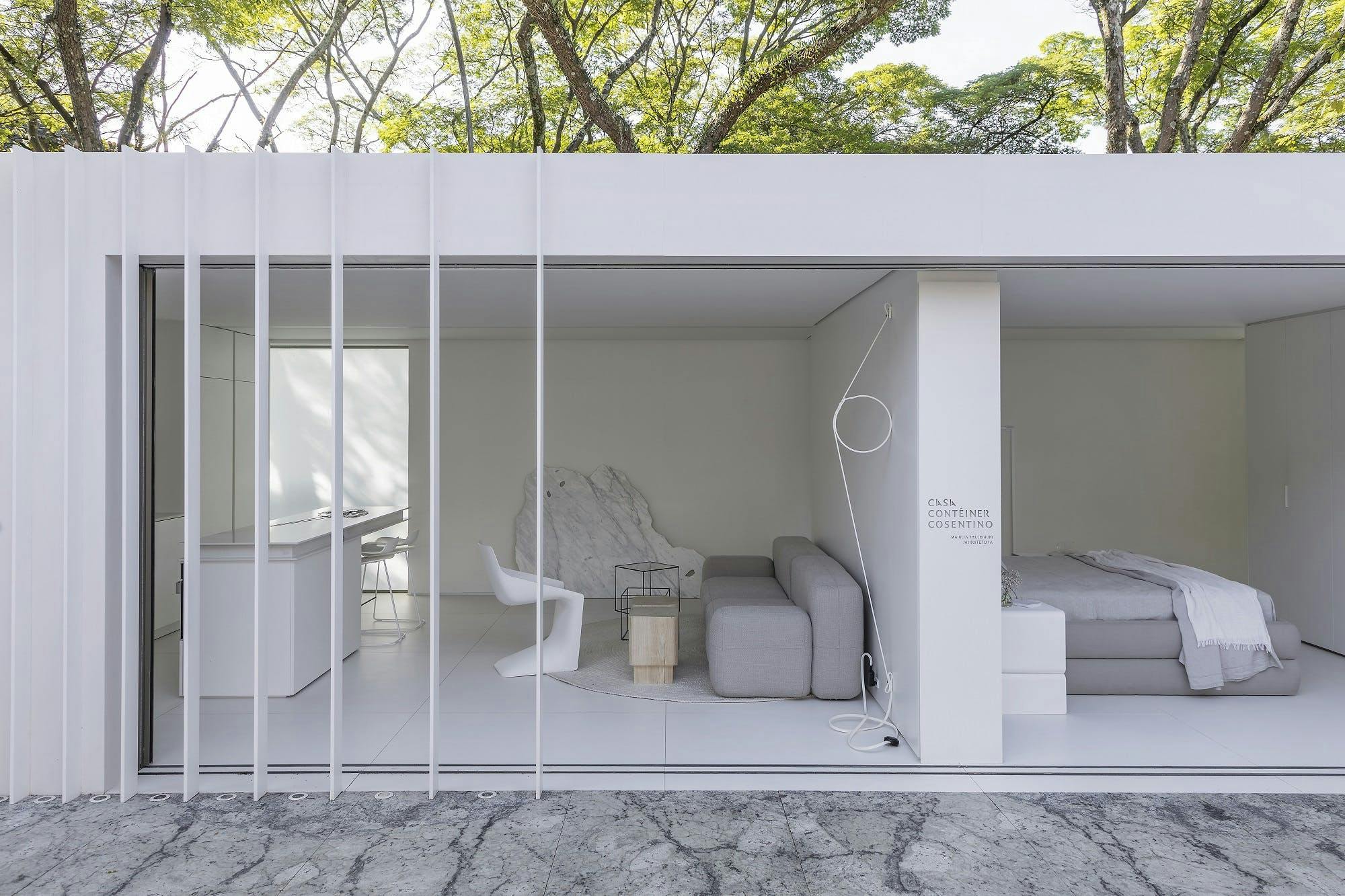 Casa 10 - Container Home Cosentino by Marília Pellegrini
Cosentino featured at CASACOR Sao Paulo 2019