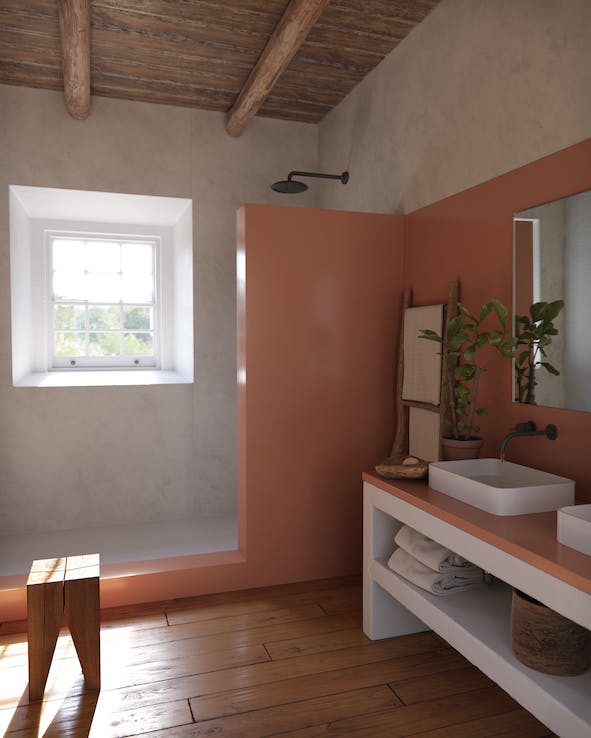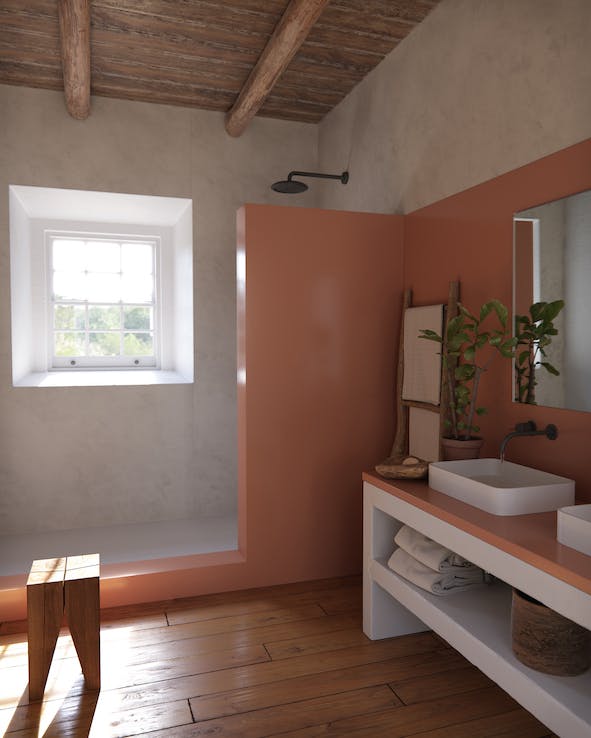 Cosentino Group, among the protagonists of the Milan Design Week 2021
The Milan Design Week is an event that design enthusiasts cannot afford to miss due to the immense prestige that it enjoys around the world. Cosentino, Spanish global leader in the production and distribution of innovative surfaces for architecture and design, once again this year takes part in this outstanding gathering with a programme of action and meeting points that everyone should make a note of straight away.
Cosentino in collaboration with Mariana and Gustavo Martini presents the Dekton® Nilium "O" Table
In collaboration with designers Mariana and Gustavo Martini, Cosentino presents a new project called "O", an elegant table, refined and extremely durable and functional piece of design, created with the ultracompact Dekton® surface.  Specifically designed for residential projects, the piece is intended to be a symbol of togetherness and outdoor conviviality.
An aim achieved through the special technical features of this material, indispensable for outdoors. Dekton® features enhanced mechanical qualities and resistance to chemical agents, UV rays and extreme temperatures, which do not change the colour or shape of objects.  Add to this the material's low moisture absorption and low maintenance requirements for a highly versatile, 'ever-lasting' solution that remains perfectly intact and unchanged over time, whatever the external conditions.
For the designers, the name and shape of the project are inspired by the concept of a circle, or rather 'a closed circle', something that alludes to a private, intimate meeting place for spending time together and creating special closeness. A table designed to 'strengthen the value bonds' during the special moments we share with the people we live with or who enter our homes.
Mariana and Gustavo opted for Dekton® Nilium by Cosentino, a colour from the Industrial Collection, inspired by the silvery hues of metal, offering a delicate blend of white and grey. The sophisticated look and its warm tones are typical of the early stages of oxidisation of a material that coordinates perfectly with the opaque, varnished aluminium base of the table and the bench.
The "O" table is on show in the internal garden of B&B Hotel Milano City Center Duomo, at Via San Tomaso 4, a location able to offer a prestigious showcase in the historic city centre.
B&B Hotel Milano City Center Duomo – via San Tomaso 4, Milano / Opening hours: 4 – 10 September, from 9:00 am to 9:30 pm
Cosentino City Milano gets an innovative and cutting-edge technological refurb and presents the new Silestone® Sunlit Days collection
Located close to the city centre in Piazza Fontana 6, Cosentino City Milano is a space entirely dedicated to the architecture and design community. Recently, the 100-sqm-plus showroom was completely restyled with Dekton® and Silestone® surfaces, as well as a number of cutting-edge technological innovations.
During the Fuorisalone, Cosentino City Milano hosts Silestone® Sunlit Days, the first carbon neutral collection within the industry of quartz surfaces and engineered stone. This is a collection created with the exclusive and pioneering HybriQ® technology by Silestone®. Its five colours, Faro White, Cincel Grey, Arcilla Red, Cala Blue and Posidonia Green, take inspiration from the Mediterranean, the connection with nature and, above all, colour.
Cosentino City Milano – Piazza Fontana 6, Milano / Opening hours: 6 – 10 September, from 10:00 am to 7:00 pm
The Cosentino showroom hosts the exhibition Architettura 6.0.
Concept and Art direction Danilo Premoli, with the media partnership of IoArch
Projects by: Atelier(s) Alfonso Femia, Park Associati, Dontstop Lab Maurizio De Caro e Michele Brunello, MYGG, Vittorio Grassi Architects, Giuseppe Tortato Architetti.
Whit drawings and 3D-printed models
From 6 to 24 September / Cosentino City Milano – Piazza Fontana 6, Milano
Masterly – The Dutch in Milano - LLeHs® is more: Karel Bodegom presents the future of heat in architecture in collaboration with Cosentino
Designer and spacial therapist Karel Bodegom shares his vision on the future of heat in architecture from the inside out. LLeHs® -Long Lasting electric Heating system- is an excellent alternative to existing heating systems. The LLeHs® technology can be used in new buildings, but especially shows a bold new way to preserve the grandeur of historic building while significantly improving comfort. Zero material degradation adds to our shared responsibility of global footprint reduction.
Thanks its' outstanding performances to the unique properties of Cosentino's Dekton® combined with Pillen Group's infrared technology. Bodegom teamed up with the specialists of Dekton® and Van Ruysdael Glass®, to create the next generation slim building skin. Over a length of 15 meters he lets visitors physically experience the effect of the symbiose between éclair glass® and LLeHs®. Two very strong Dutch innovations that reflect on international relevance in this exhibition.
Masterly – The Dutch in Milano - Palazzo Francesco Turati - Via Meravigli 7, Milano // Opening hours: Sunday - Monday 11 a.m. - 8 p.m. / Tuesday 11 a.m. - 5 p.m. (evening: VIP event) / Wednesday  - Thursday 11 a.m. - 8 p.m. / Friday 11 a.m. - 4 p.m.